J.Crew Sloane Square … opening event with Laura Fantacci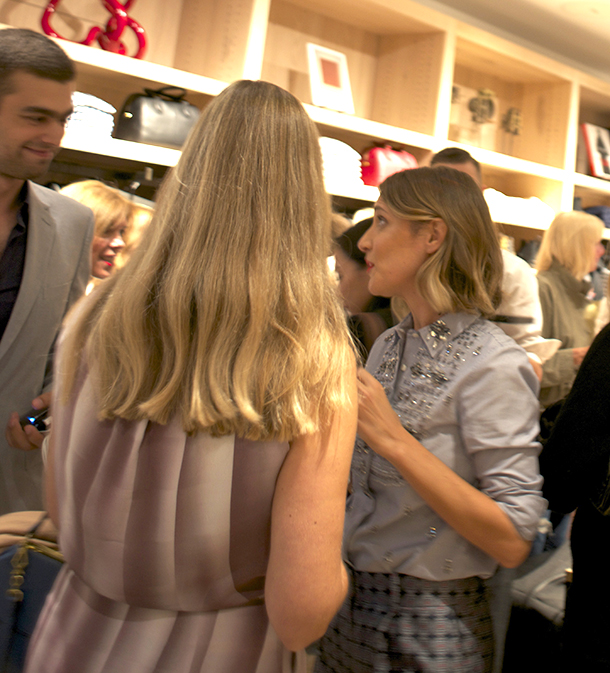 I popped into the J.Crew Sloane Square launch night earlier this week, which was hosted by the lovely Laura Fantacci of WitBlog fame. As you've probably already surmised I'm a bit of a J.Crew addict at the best of times, but when an invite came my way offering three of my fave things in life – champagne, canapés and shopping – it would have been churlish to turn it down.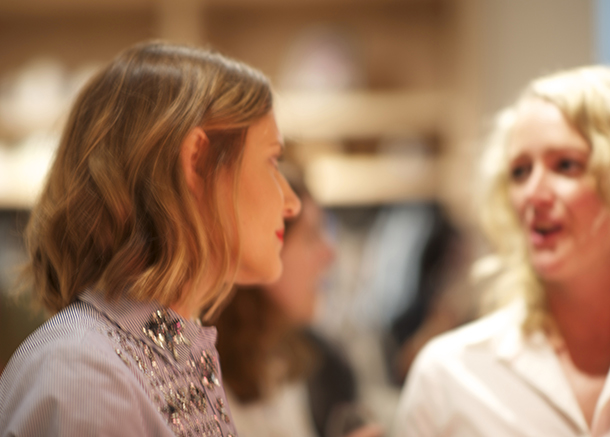 So off I skipped up to the new store, which has been decked out a little differently than the other flagships in London. This time around the J.Crew team have got all eco-friendly on us, and teamed up with the Buglife trust to save the endangered honeybee.
You can buy localized honey from the Regents Park Honey Company  in store, and they're also giving away sweet little bespoke seed paper packs which you can plant at home. They've even commissioned London-based illustrator Emma Smith to design a cute Bee Tee (see what they've done there….genius !) which you can now snag from their stores.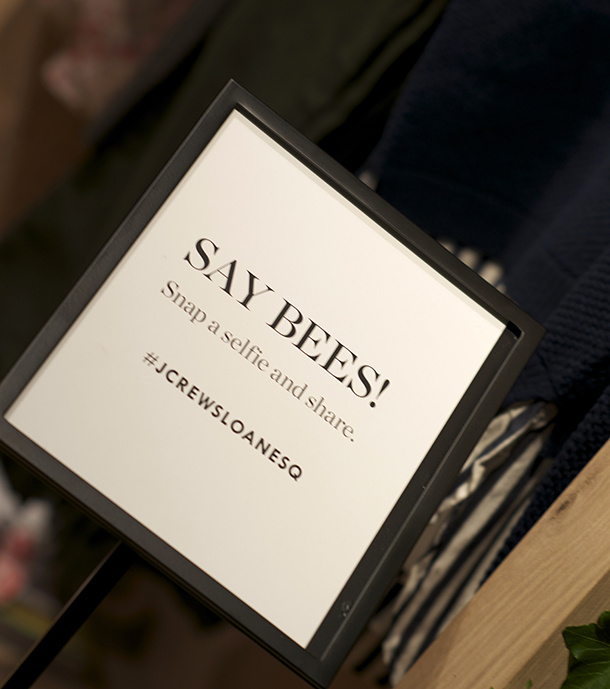 Once in the store the atmos was swinging. Champagne was flowing and awesome little canapés were passed around, whilst guests worked their way through the new AW14 collections. With a DJ spinning some tunes as we shopped, it was tricky to choose between relinquishing a hand to hold the delicious fizz, or snarf a canapé, or keep said body part free for throwing piles of the new collections over your arm and heading straight for the cash tills.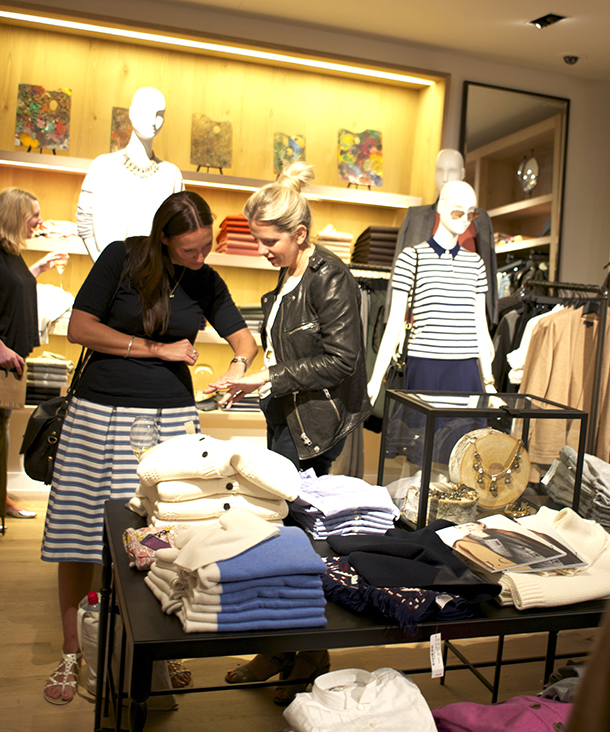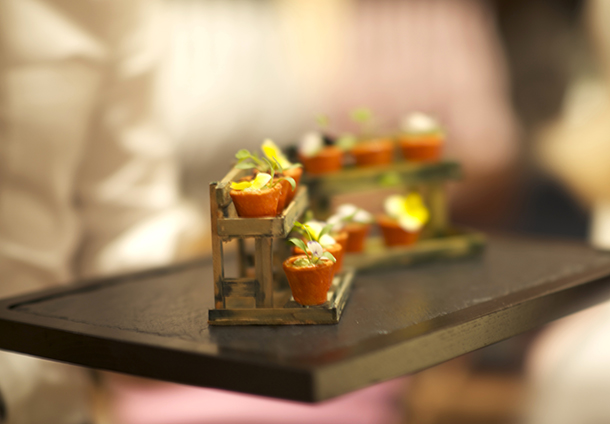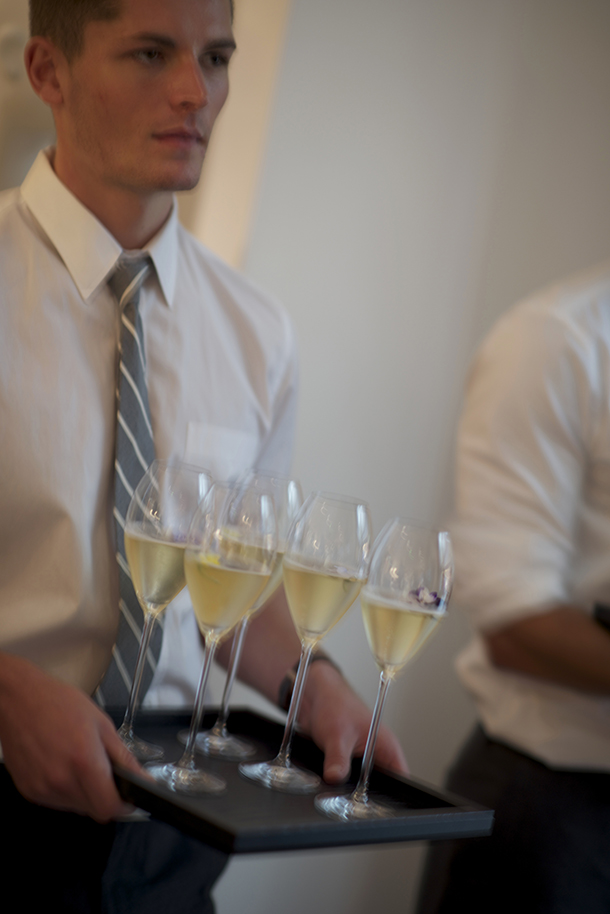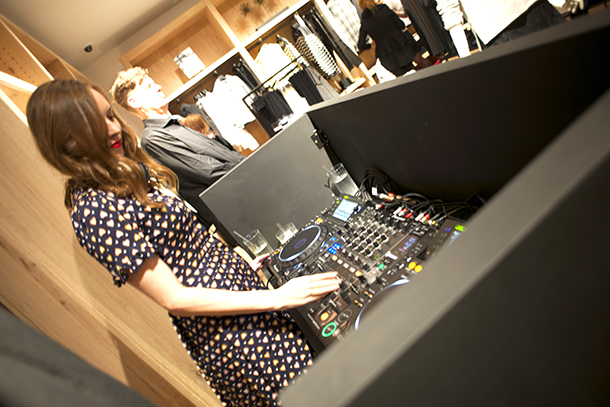 Hugo Guinness for J.Crew 'You Are Here' sweater.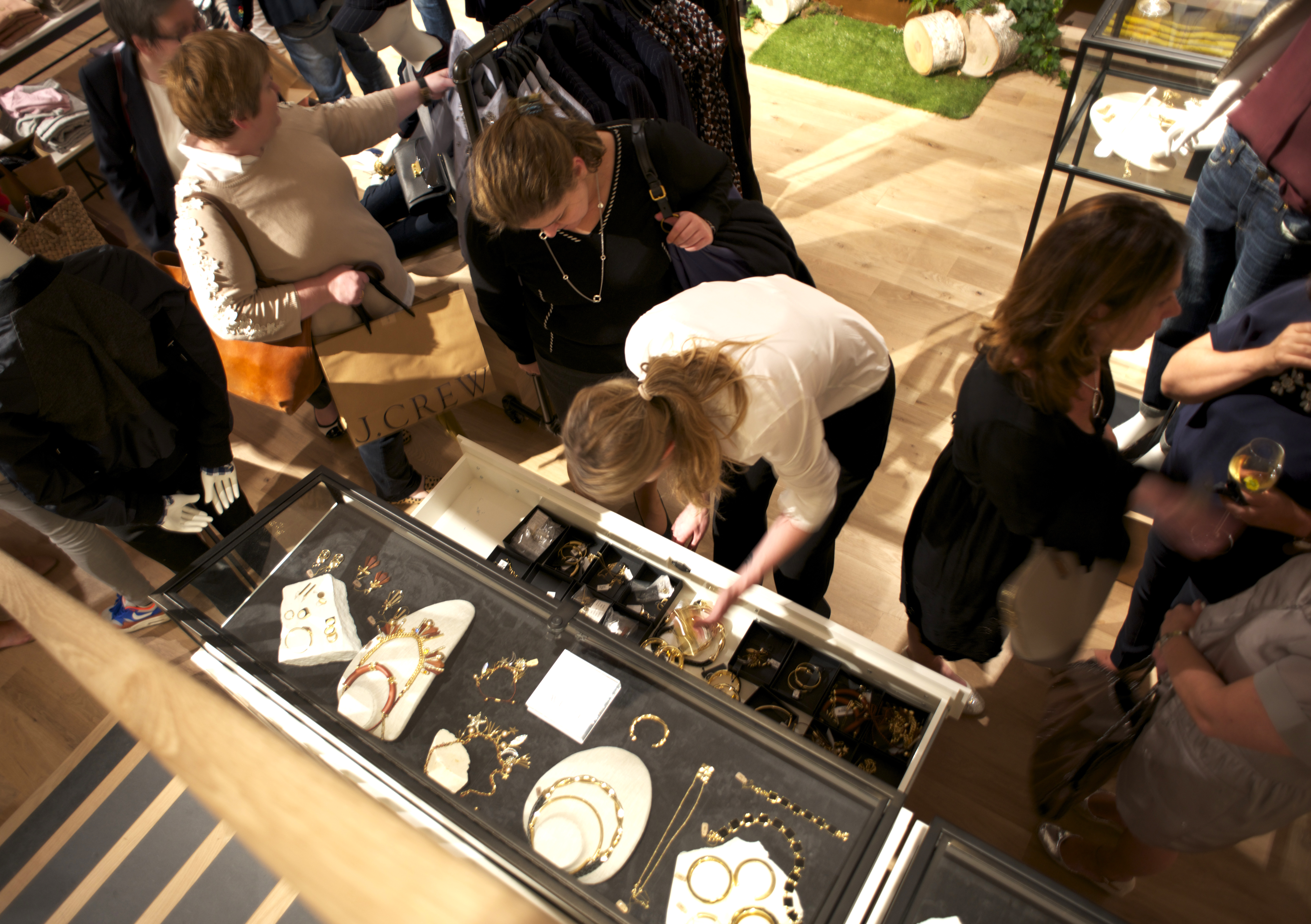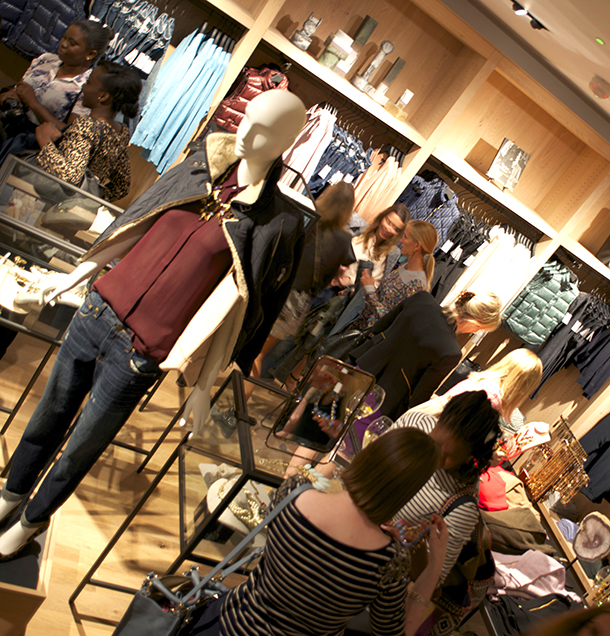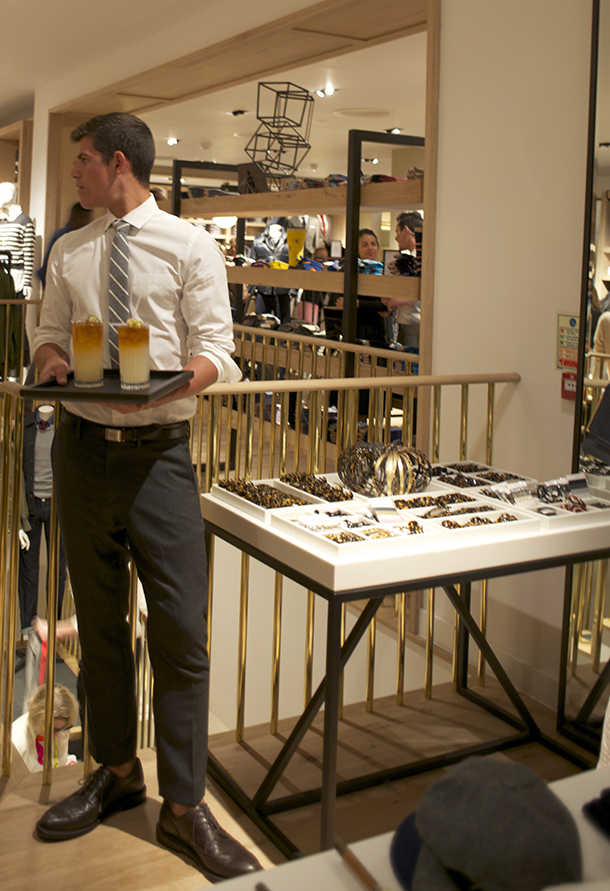 Particularly tricky choice…a) snoop at divine accessories or b) sidle up to rather nice looking young man proffering alcoholic beverages….?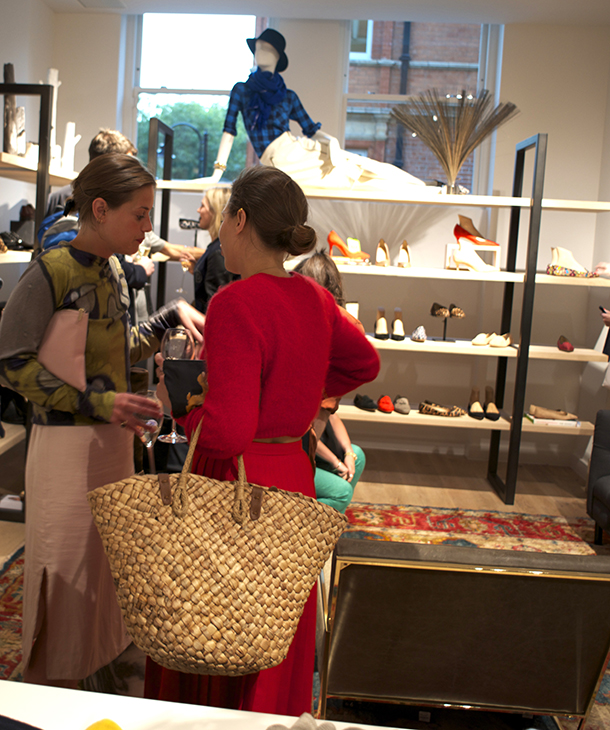 Loved this lady's summer shopper transitioning through to autumn…
J.Crew Sloane Square … what's in store?
Laura was chatting upstairs and rocking  a particularly cool combo of a jewelled bib shirt, and some silky pants. If you've ever stopped by her WitBlog, you get treated to a daily dose of on-trend fashion inspo – worth a visit if you're in a fashion slump.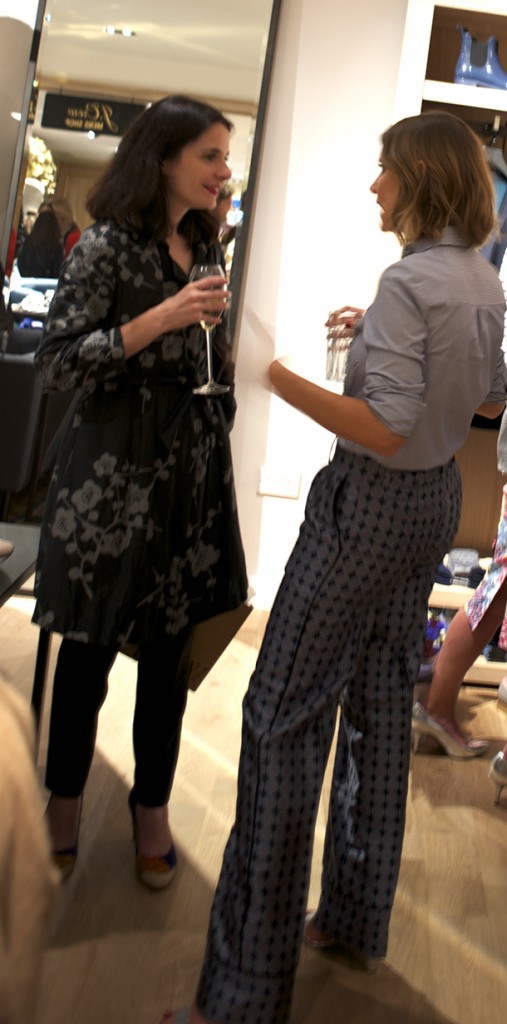 There was plenty to ogle at…. I've got my eye on some big oversized scarfs for the chillier months…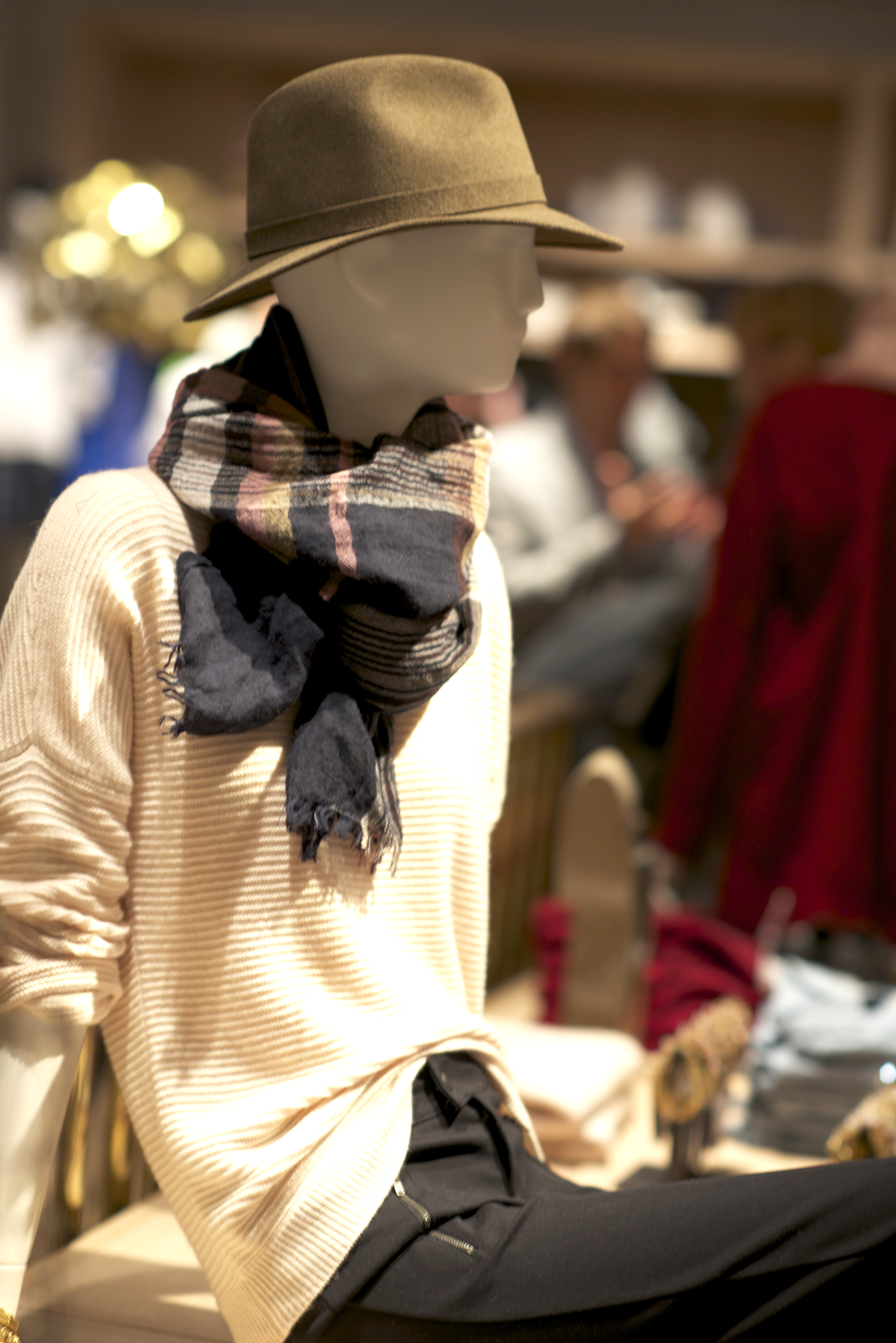 Crinkle plaid scarf,  Bailey for J.Crew felt hat,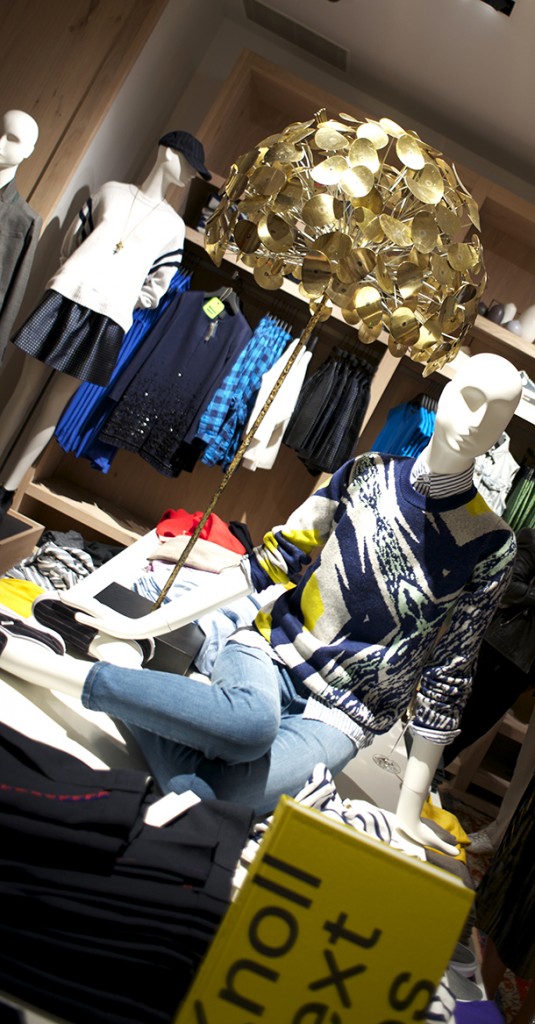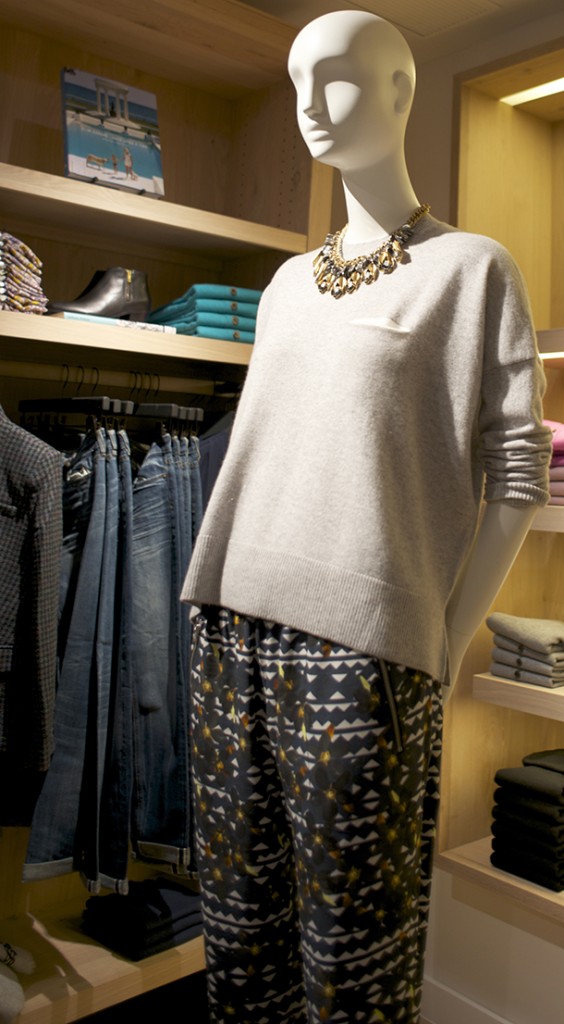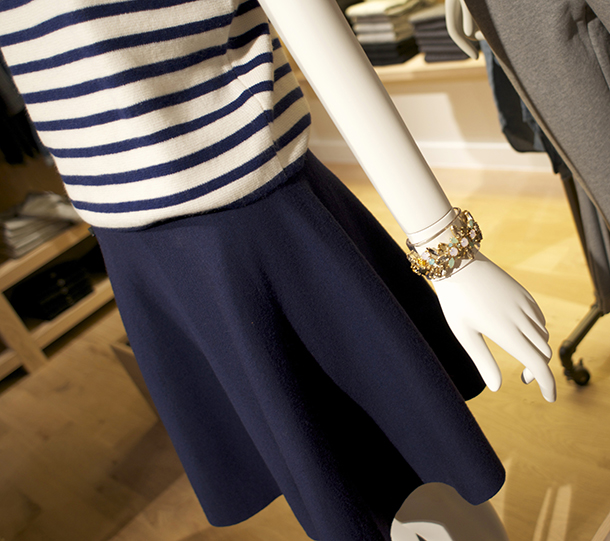 I'd been stalking this Demy Lee cashmere polo online – loved it even more in the flesh….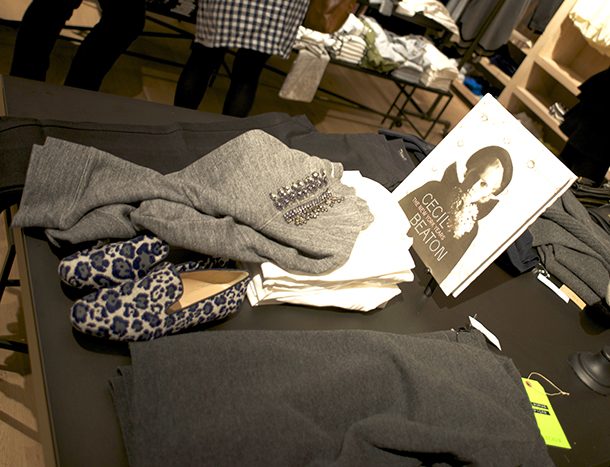 Jeweled raglan sweathirt,  Georgie leopard loafers.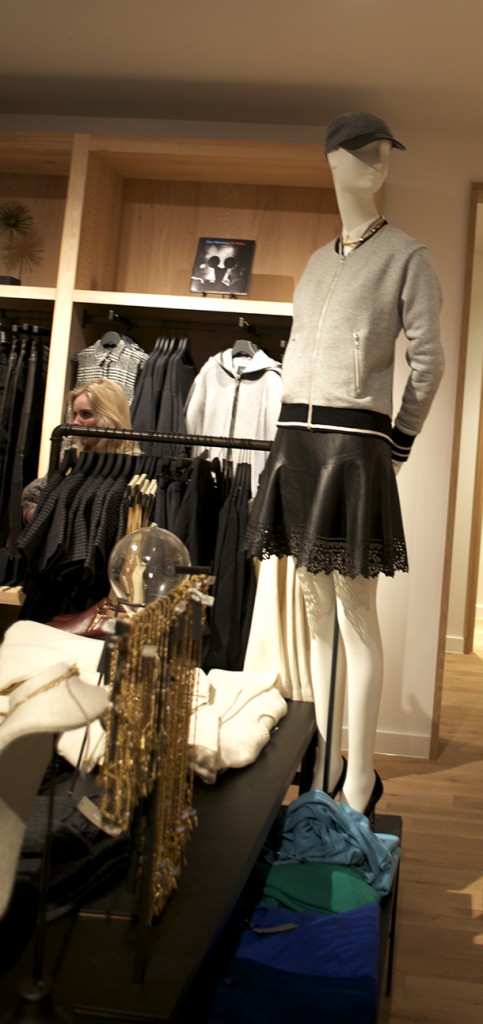 A little leather skirt with cut-out detailing could do well in your wardrobe this season…. Plaza skirt in laser-cut leather.
As usual, J.Crew have got your back when it comes to mixing up your accessories….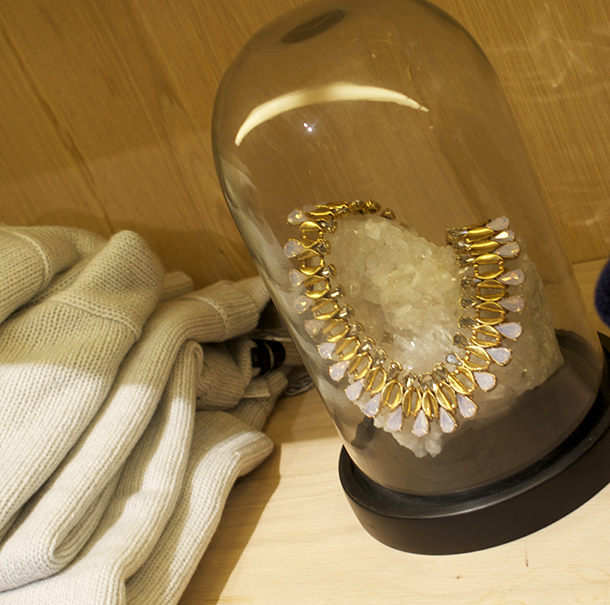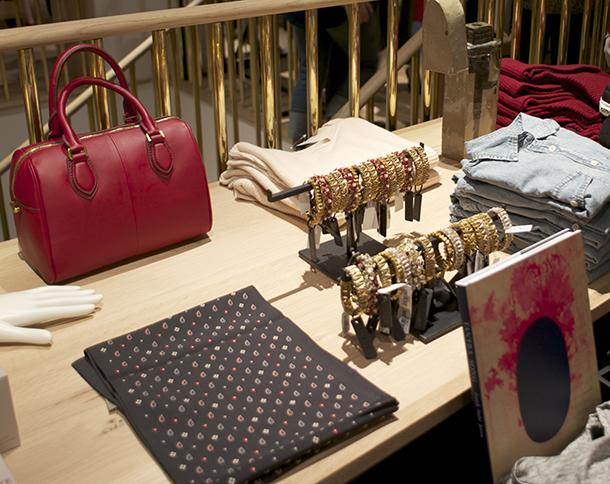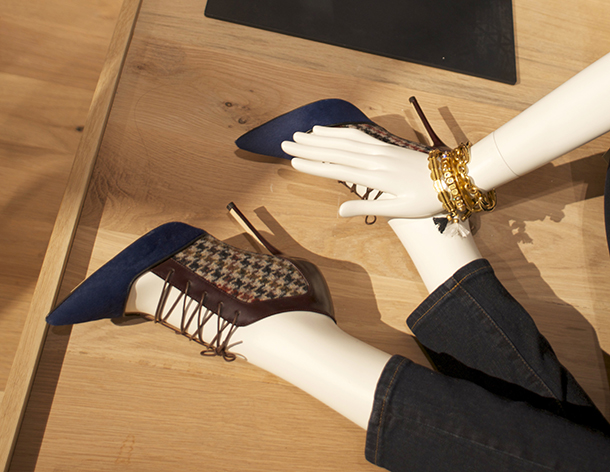 Finally it was time to thank the J.Crew gang for their hospitality, grab a fabo goody bag, and head off for dinner at Bibendum.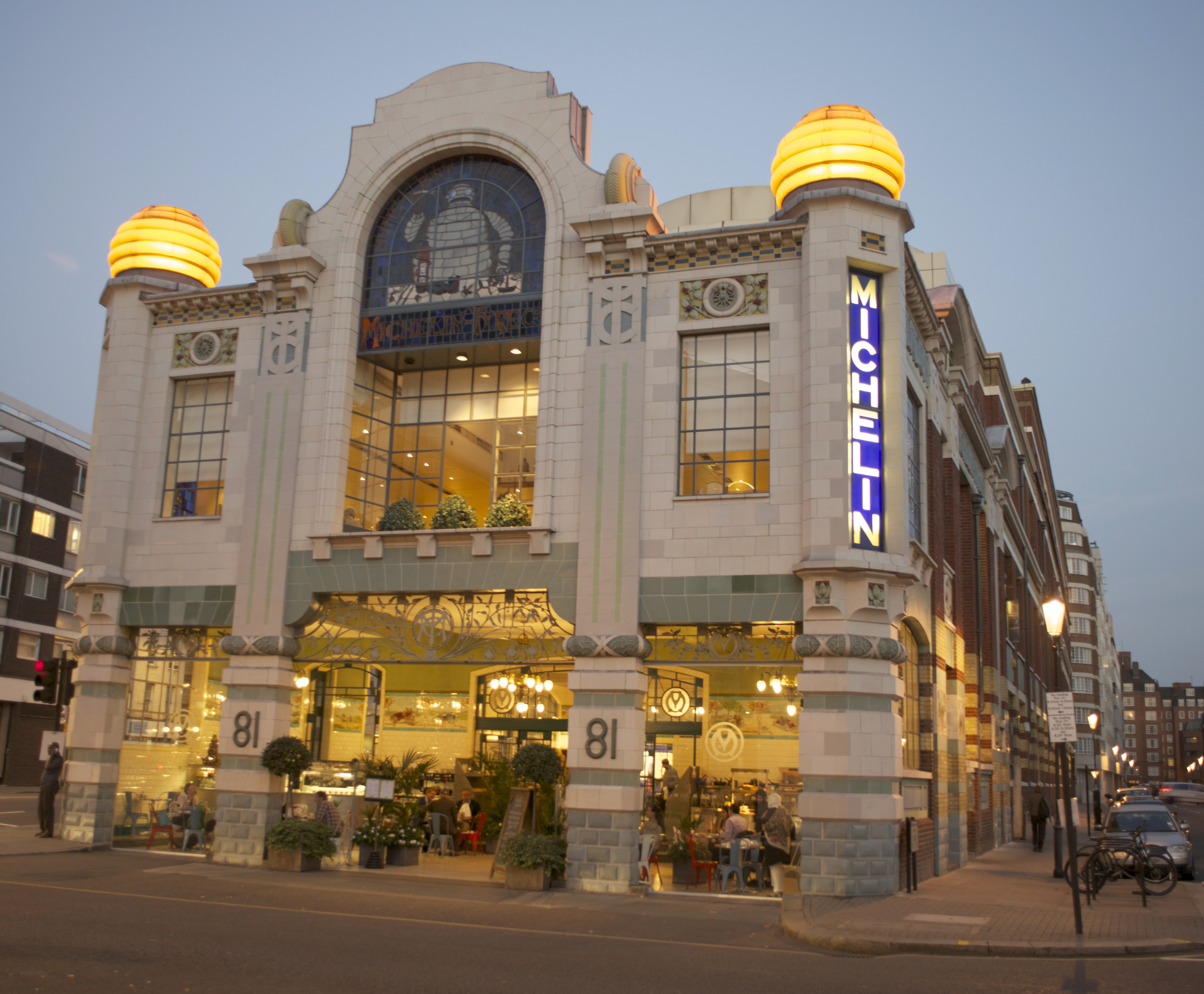 I'm saving my Regents Park Honey and their new catalogue for the weekend read with croissants and a coffee.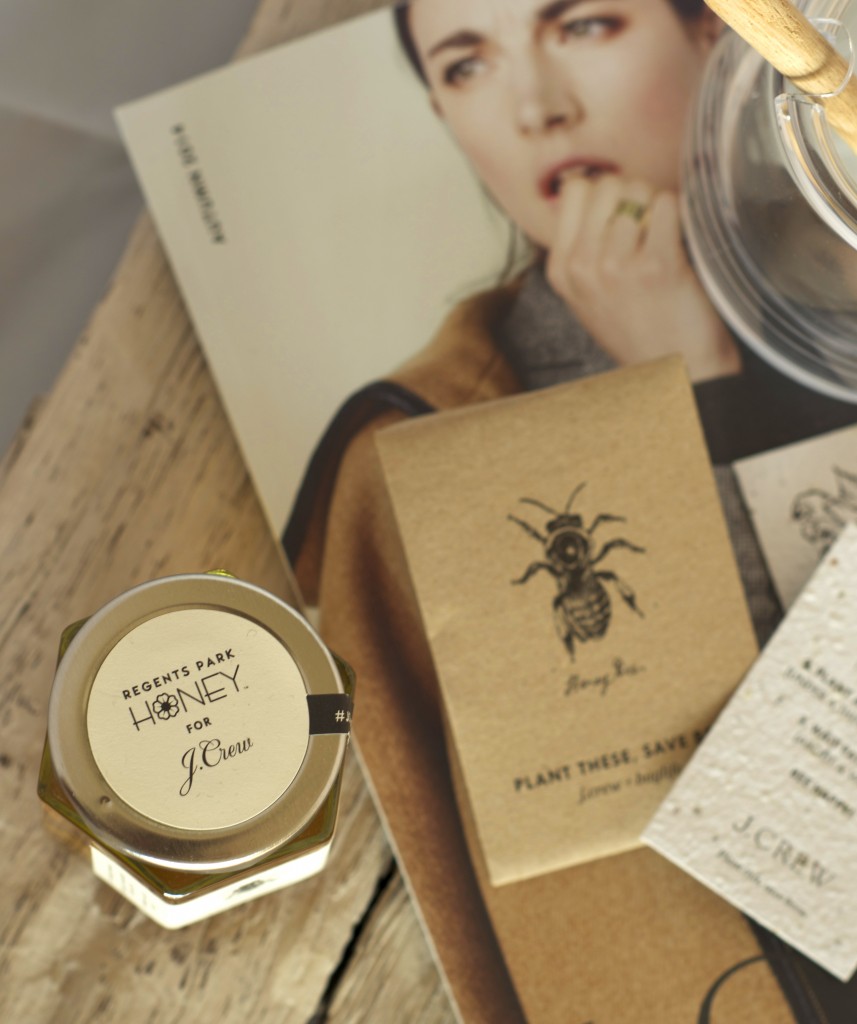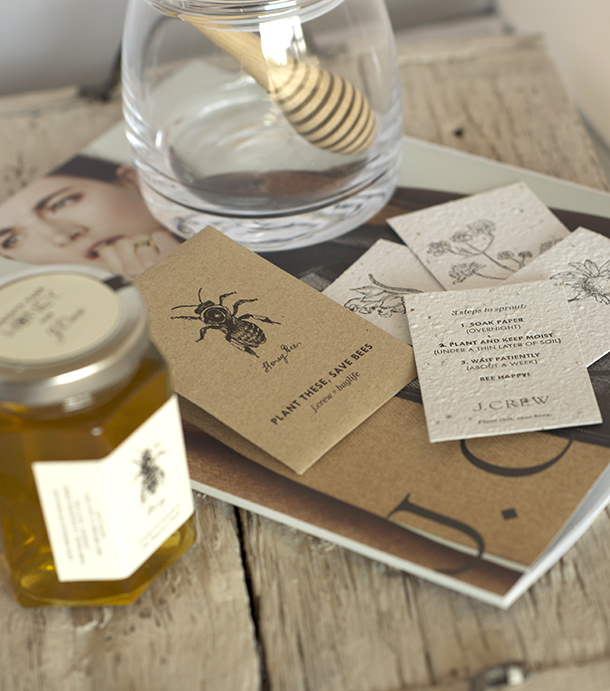 (Visited 34 times, 1 visits today)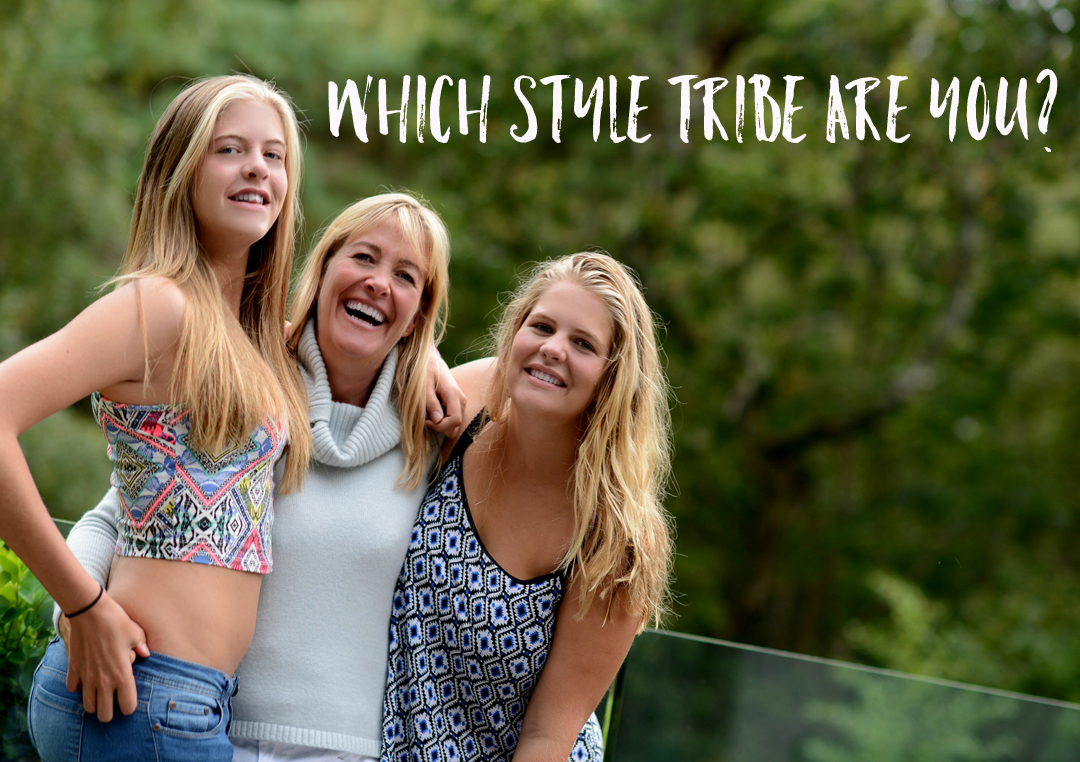 Style Tribe Quiz
Try our Style Tribes quiz to help figure out your Style ID
Get started with our free 5-minute style
tribes quiz - sign up to download