I like a bit of metallic as much as the next girl, but there's so much of it around lately – even Crew Cuts is doing it for kids, it takes a special kind of metallic these days to grab my attention.
So step forward todays candidates for attention grabbing lustre with no holds barred.
Love; This Lanvin metallic linen wrap shawl jacket – I'm thinking chilly summer evening wrap at my buddies Hamptons retreat…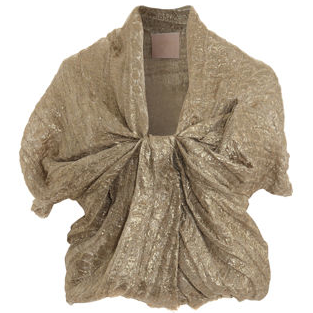 Lanvin $1,985.00 (www.barneys.com)
Like; This Rick Owens metallic lambskin zip front jacket – perfect for that transitional wardrobe piece on a day like today when your not quite at the balmy spring days stage and there's a storm warning brewing in New York.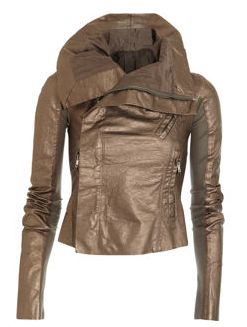 Rick Owens $2,950.00 (www.barneys.com)
Adore; This Jil Sander glitz-fest in metallic silk – I'm wearing mine with skinny jeans and peep toe wedges for a downtown dinner with my girlfriends.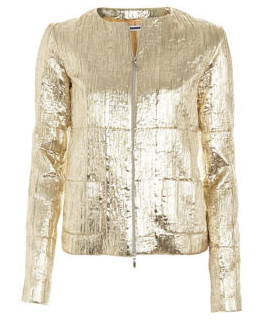 Jil Sander $1,545.00 (www.barneys.com)
Note to nosey husband who might be snooping at my blog to follow my spending habits during our 'let's give up spending for lent' thing…the above post is merely a wish list and does not infringe my status as a practicing spendthrift upstanding member of the 'senisbly saving' community…
Right – just off to the Mall….
(Visited 15 times, 1 visits today)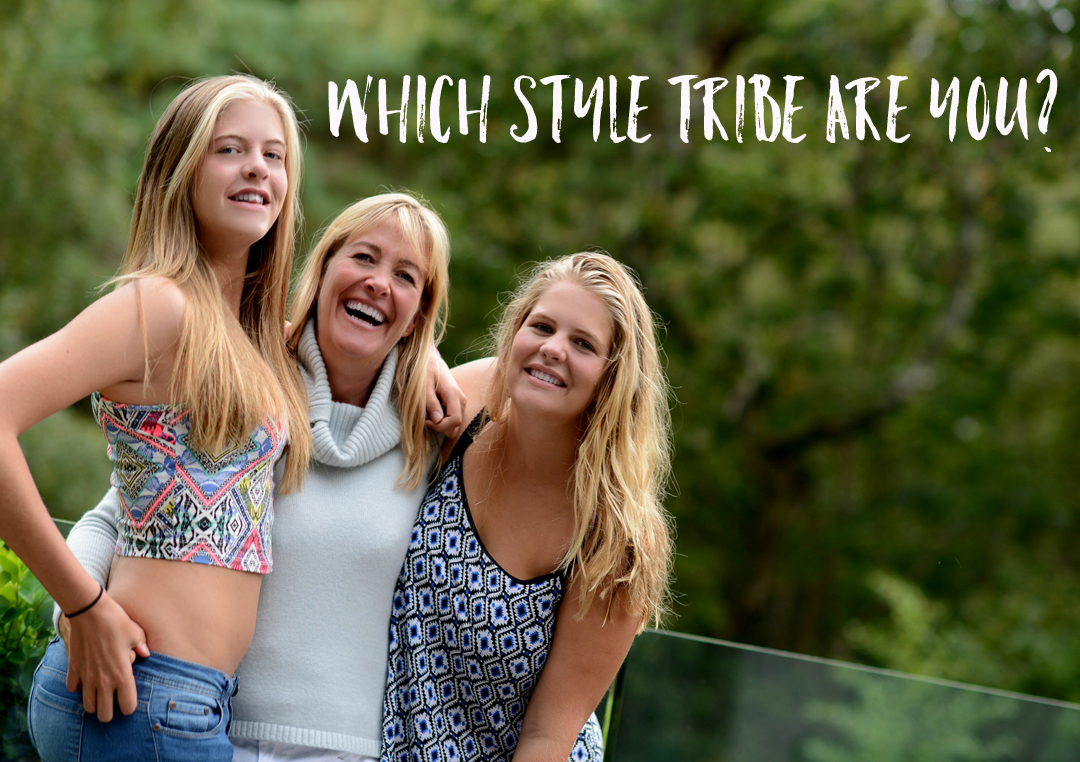 Style Tribe Quiz
Try our Style Tribes quiz to help figure out your Style ID
Get started with our free 5-minute style
tribes quiz - sign up to download