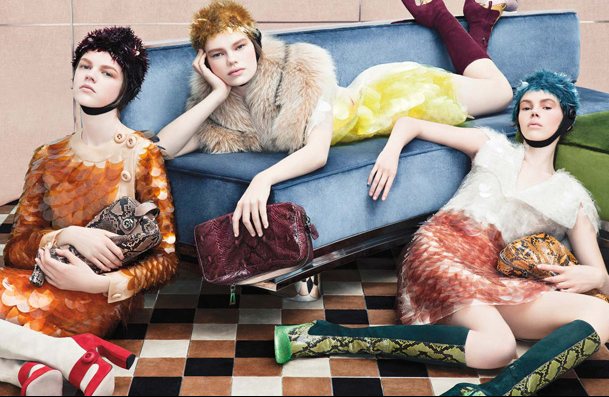 I was flipping through the September Issue of Vogue the other day looking for inspiration for racking up a bunch of outfits for this weeks New York Fashion week, when my beady little eyes fell upon some cute quirky red mary jane pumps by Prada.
Eagerly downloading the new Vogue Wish List app which promised to whisk any item I espied in the September issue straight to my door, I tucked the idea away for later when hubs was not taking high interest in my magazine browsing. Ah yes that same old formula of shiny new magazine + hubs = the thrift police are in town.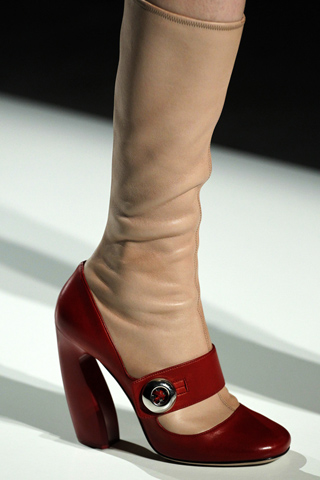 With kids back at school and NY Fash week prep nearly complete it was time to revisit my mary jane fetish that had been filed away…only to find that Miuccia has gone bonkers. These are not cute little mary janes with a funky heel, no, on closer inspection they're geeky looking boots masquerading as shoes – and what's with the slouchy skin tone boot attachment? That's not sartorial elegance, it's more akin to rocking the granny wrinkled hosiery look.
I like a Fall boot as much as the next girl but seriously…these are Bleuch!
There is light at the end of the tunnel though as further research seems to have unearthed an even cuter pair of Prada pumps that has now risen to the top of my hit list, and there's always Miu Miu to fall back on….
(Visited 11 times, 1 visits today)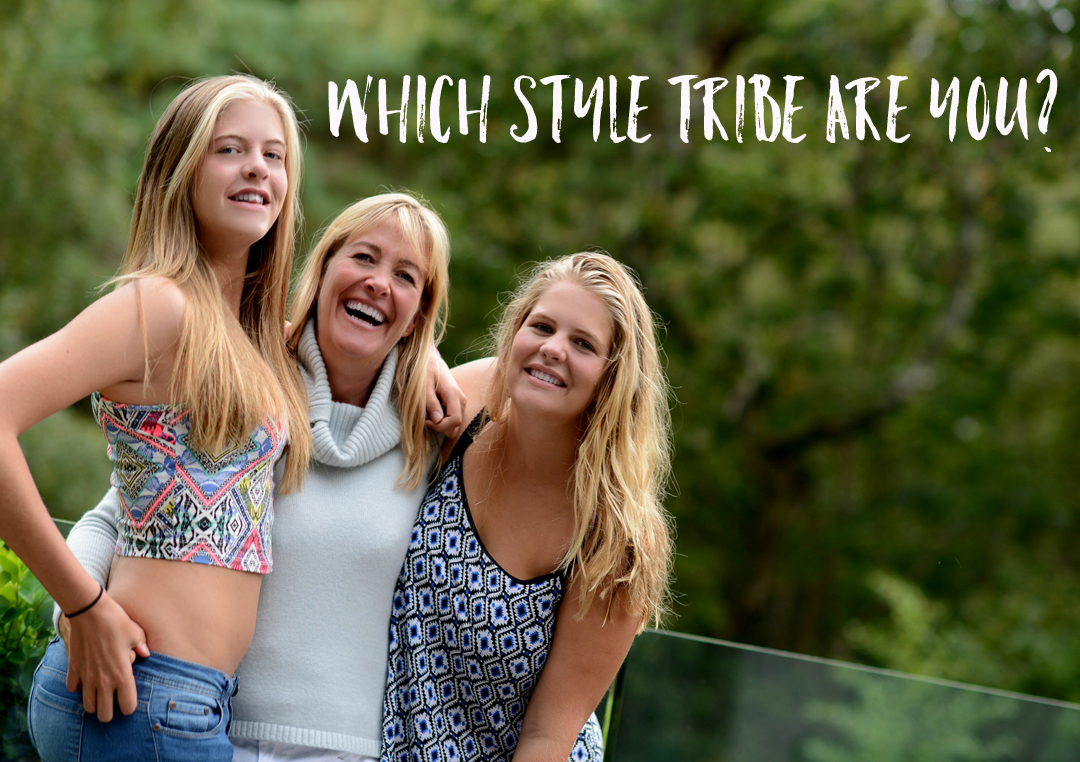 Style Tribe Quiz
Try our Style Tribes quiz to help figure out your Style ID
Get started with our free 5-minute style
tribes quiz - sign up to download