For a woman who sites her inspiration as Gaudi for Spring 2014, Joanna Mastroianni fairly nailed the innovative card with this collection.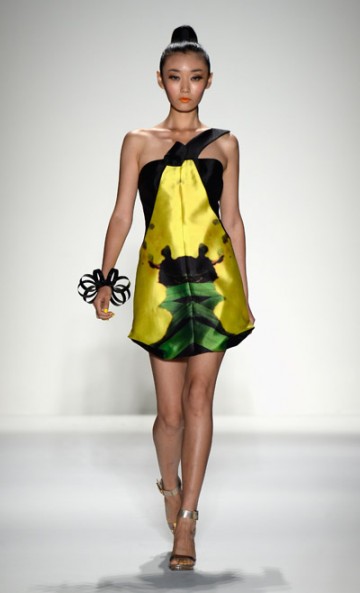 That's not to say that her spring offering is just for the  avant garde. If colour is your thing, there's something here for you. If you're hankering after a beautiful arty print for that summer event, step right up. If embellished party dress is on your shopping list, start a line right behind me. Every woman's closet is desperately in need of Joanna's creations, from daywear to evening wear, it all just worked.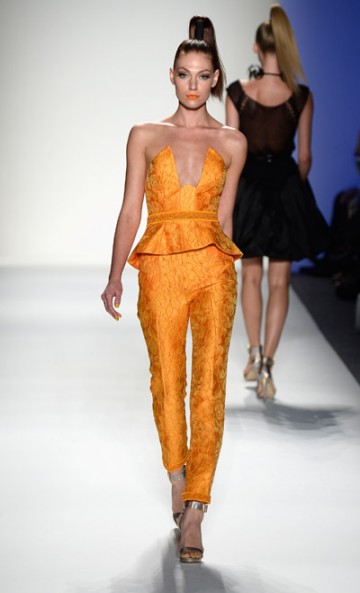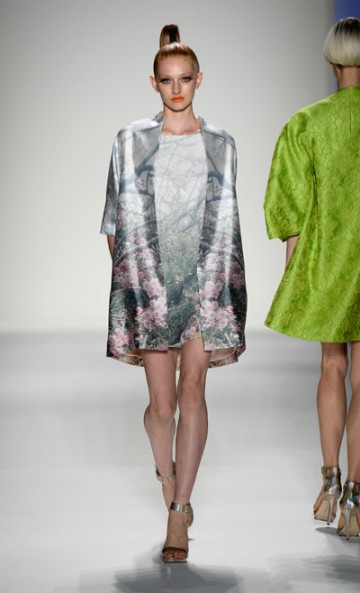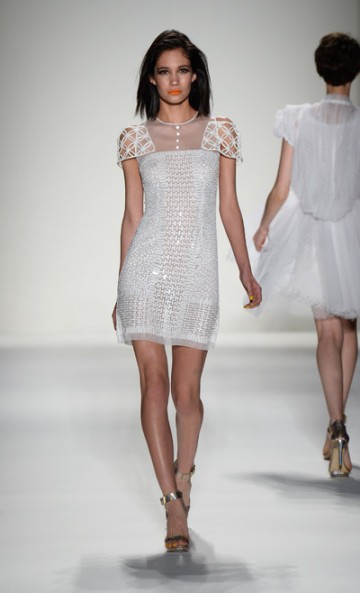 The structuring and creativity of her designs, along with the embodiment of her mission statement made for a wonderful show. Each piece was a total gem, a work of art and exactly what this jaded New York crowd craved and was rewarded with.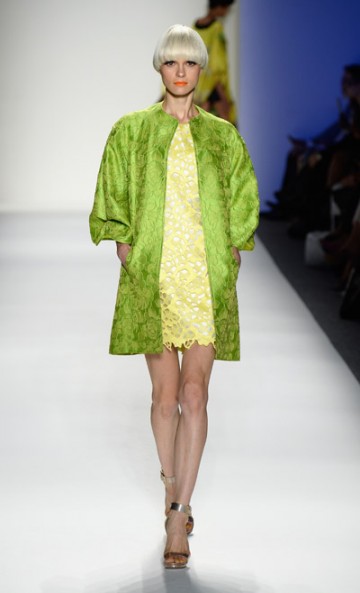 Her color palette of soft yellows, golden oranges, zesty limes, soft teals and the ubiquitous black and white were all fresh, exciting and just pretty.  Not only did Joanna create lovely pieces, she was also responsible for the accessories which had a Mondrian vibe about them.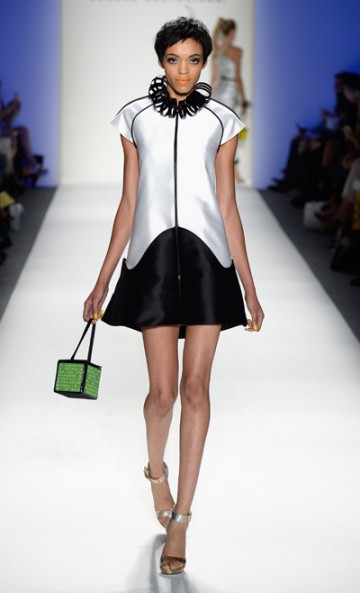 Joanna's proud strut down the catwalk at the end of the show represented a triumphant moment  at NYFW – her work inspired these tired New Yorkers who have experienced show after show, day after day, to spontaneously cheer and offer her a standing ovation, a rare treat and so richly deserved.
There are shows, and then there are SHOWS!  Joanna Mastroianni is my new fashion goddess! I am now a new member of Team Joanna and count myself lucky to have been in the audience for this lovely presentation.
By Sony Loren & Sara Delaney
images via Mercedes-Benz Fashion Week
(Visited 12 times, 1 visits today)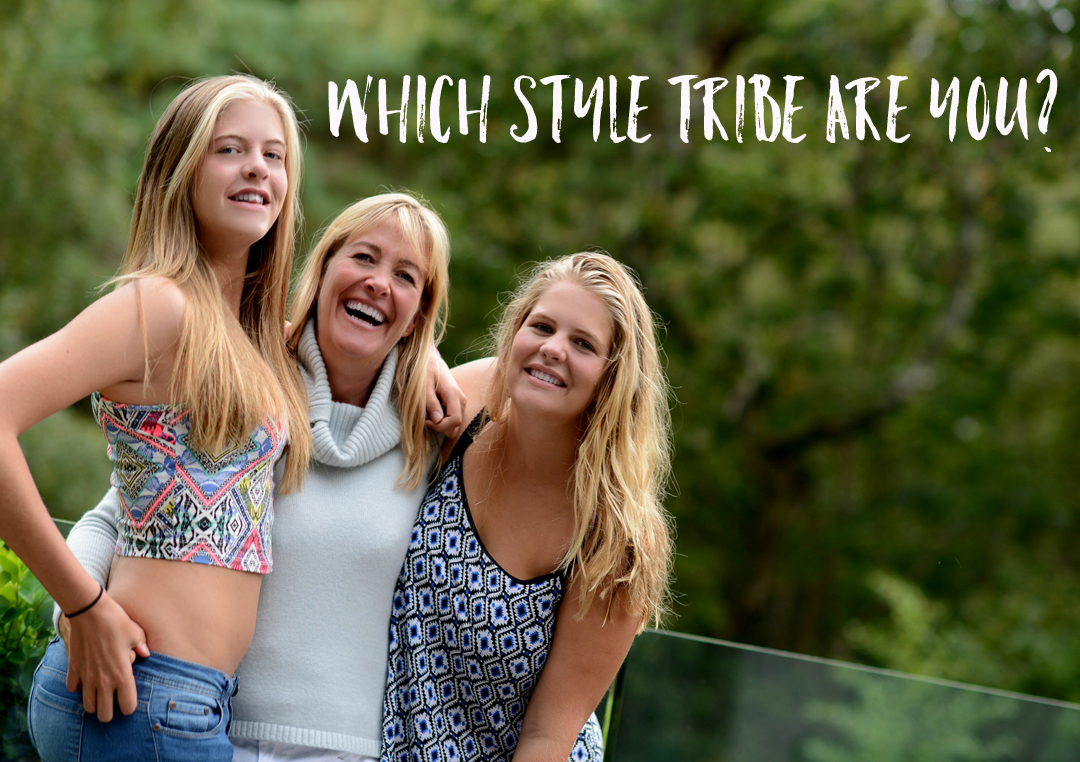 Style Tribe Quiz
Try our Style Tribes quiz to help figure out your Style ID
Get started with our free 5-minute style
tribes quiz - sign up to download