Over the knee boots – perfect weekend wear.
If, like me, your weekend is about to unleash all manner of scurrying around on manic household chores, and orchestrating various offspring's over managed social diaries, then the over the knee boot has got to be your top winter stylish pick. I don't normally start one of our 'what to wear' posts with an item of footwear, but this week I've been so busy hot-footing it (sorry…) around London on various press days and meetings in ridiculous fash-forward garb, that my weekend is yelling out 'SENSIBLE SHOES'…or in this case, boots.
The over the knee boot trend has been bubbling around for a few seasons, and I've always had trouble trying to jam my slightly sporty calves into them. I can't tell you how many times I've trotted into a shoe store with cash money burning a hole in my pocket as I'm ready to snag the latest must-have over the knee boots, only to find I'm thwarted at the first hurdle i.e. getting the damn things on my feet.
This season it seems designers have been listening to the plight of us gals larger than a size zero, and have come up with a range of boots in mixed textures with leather or suede at the front and super stretchy material at the back to factor in the cankles.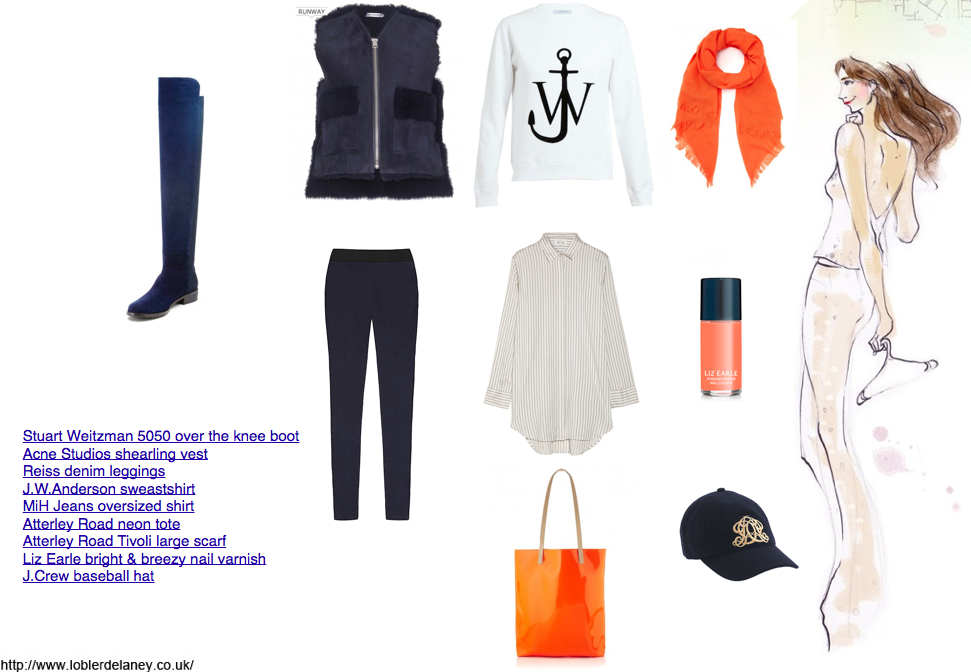 Over the knee boots – cankle taming tricks
There are all manner of shapes and sizes on offer with the uber practical over the knee boots, so don't just jump on the first pair you find. Take the time to consider leg length versus the length of the boot. There's nothing worse than getting over the knee boots rubbing the back of your leg when you've opted for ones that are just way too tall for you.
If you want to pair your new boots with trousers, choose nothing thicker than a legging or super skinny jean. Anything bulkier and you might end up looking like Biggles. These boots may be able to work the magic of taming and concealing your cankles, but they can't work miracles. Beware also the Barbarella mistake. If you are pairing your boots with a mini or shorts, don't forget thick tights to maintain your modesty.
I'm loving these Reiss denim leggings – probably because I'm going through a bit of a navy blue fetish this winter. Layer your weekend look up with a relaxed vibe oversized shirt, like this MiH Jeans one and top it off with a slouchy statement sweatshirt and shearling vest.
p.s. It's nearly Black Friday, and I've been scouring the online sites for great gift ideas to snag for the upcoming Holiday season. I also happened upon an awesome Stuart Weitzman event on the web receently in association with Neiman Marcus where you build your own boot from his iconic 5050 over the knee boot, and pop it straight into your shopping cart. What's not to love about that!??
(Visited 7 times, 1 visits today)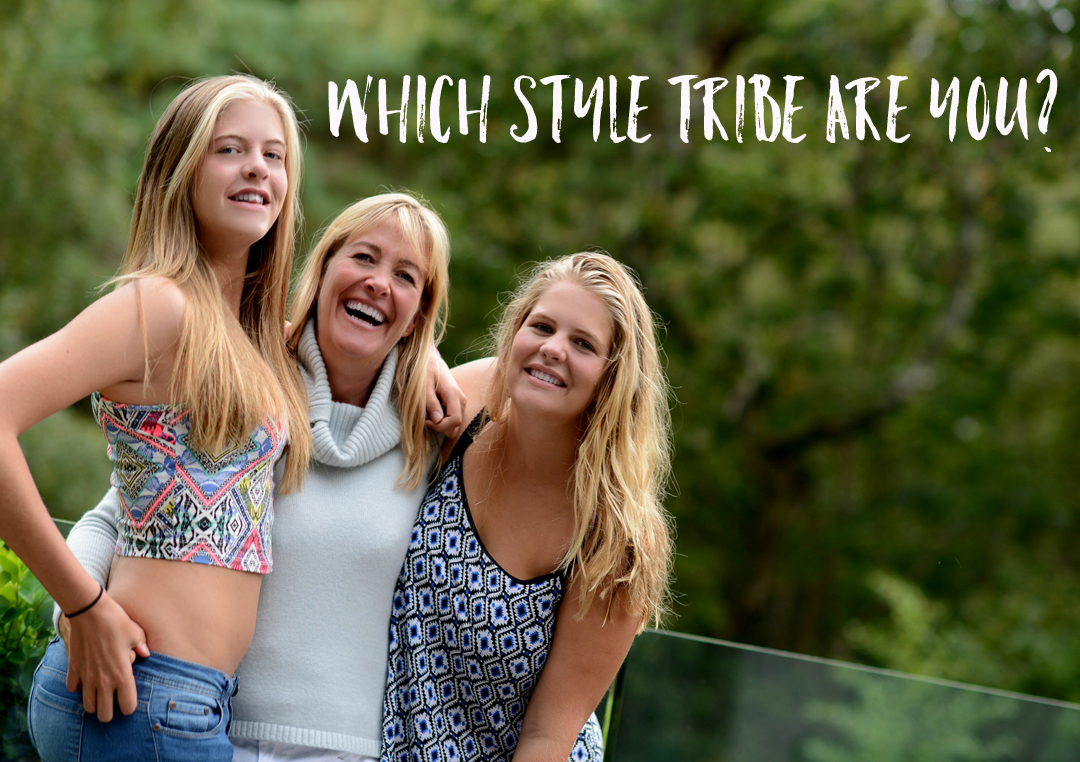 Style Tribe Quiz
Try our Style Tribes quiz to help figure out your Style ID
Get started with our free 5-minute style
tribes quiz - sign up to download