Pradasphere … it's all about the details.
My take on the Prada brand over the years has been a) I can't afford it anyway, so why bother to look, and b) whoever designs this stuff must be as mad as a hatter. It had never occurred to me that fashion wasn't just totes about the wearability. I hadn't even considered the notion that fashion can also be an art form. Since my visit to the Pradasphere exhibit at Harrods, which closes today, I stand before you a more informed fashionista and a far better person…obvs…
Thanks to my lovely guide at the Harrods exhibit, I learnt a thing or two about the Prada brand and it's rich history. I not only marvelled at Miuccia Prada's capacity to create beautiful garments season after season (and indeed any designer in that industry), but I also walked away with a lot more respect about the creative process involved. The Pradasphere exhibit told the story of the brand's evolution, but it also gave you a peek into the lives of the people who live and breathe this stuff, and who's enthusiasm for innovation will keep it ticking along forever.
Who cares that I won't be wearing my sequin bra over my winter coat, and immediately attaching a few bejewelled embellishments on my bag, then sporting them both in a frenzied texture mash up all at the same time. You don't have to be one of their high end customers to adore this stuff, it's still easy to get the joke that  it's all about the art form.
The Pradasphere exhibit at Harrods draws to a close today, but if you didn't get the chance to pop in there, here are a few more images to feast your eyes upon.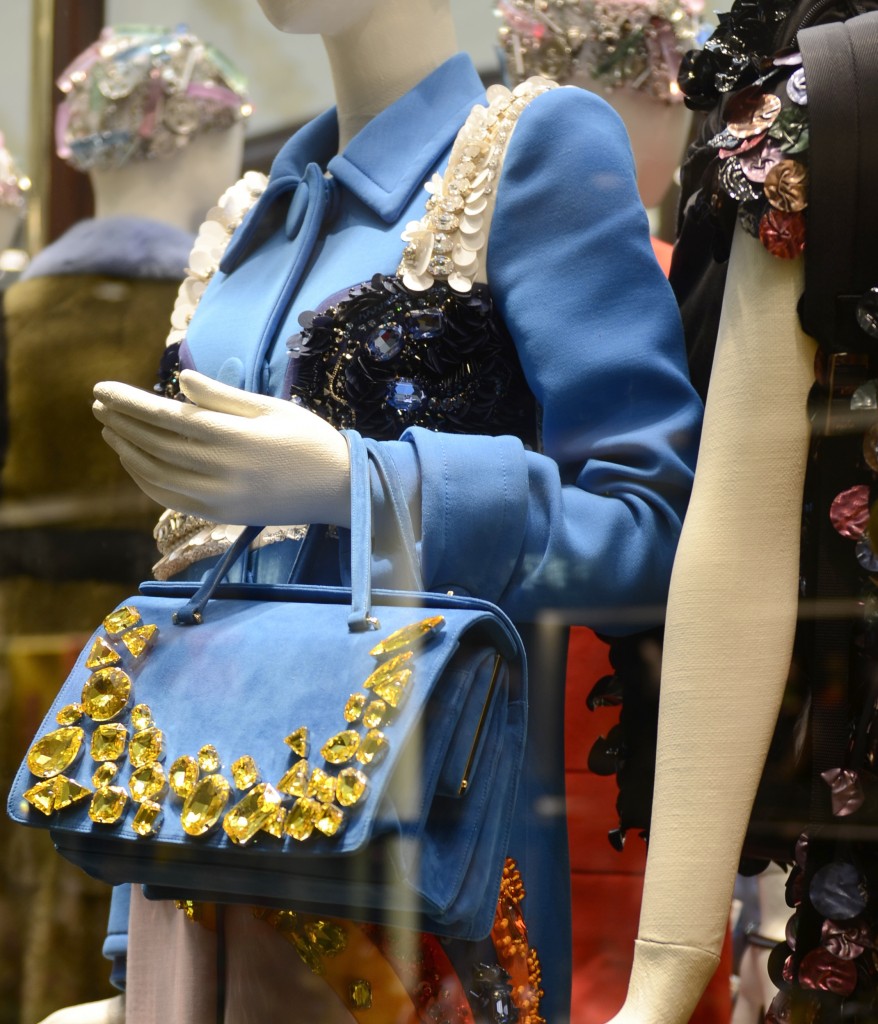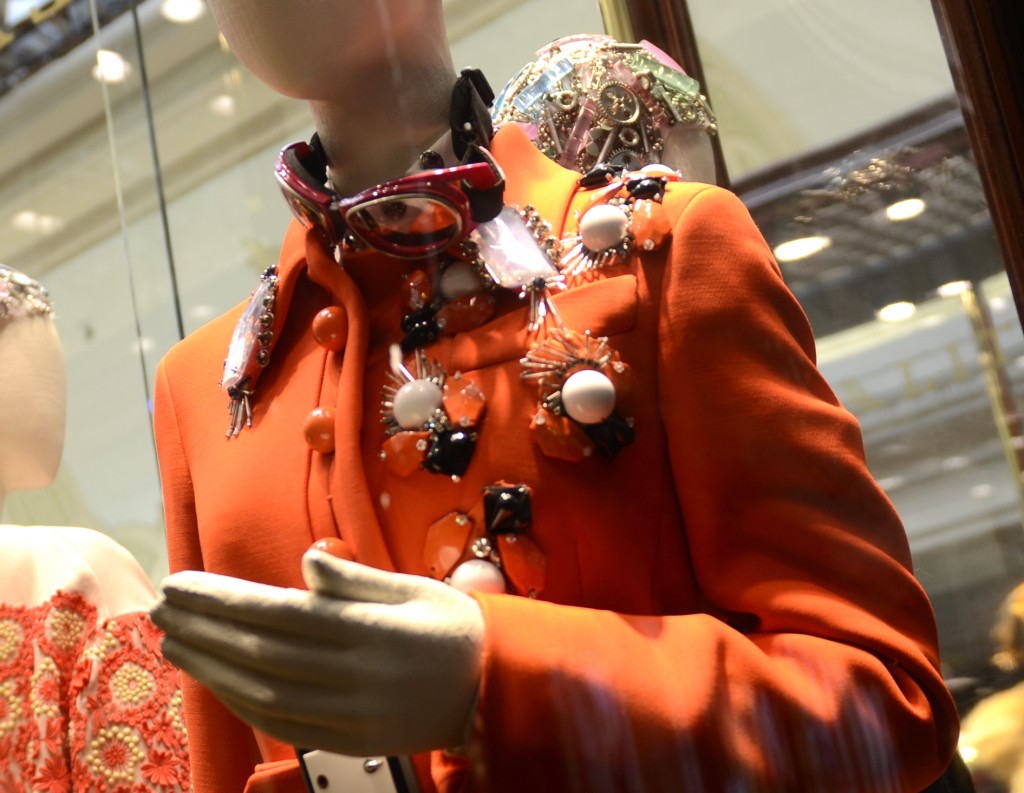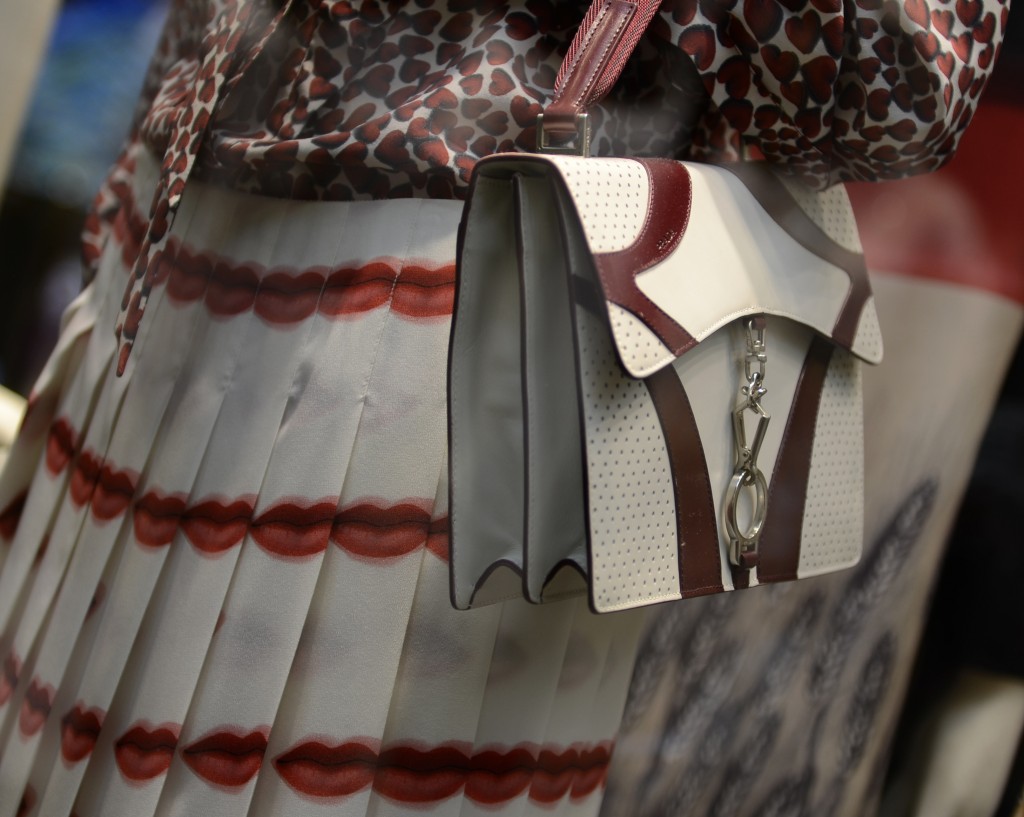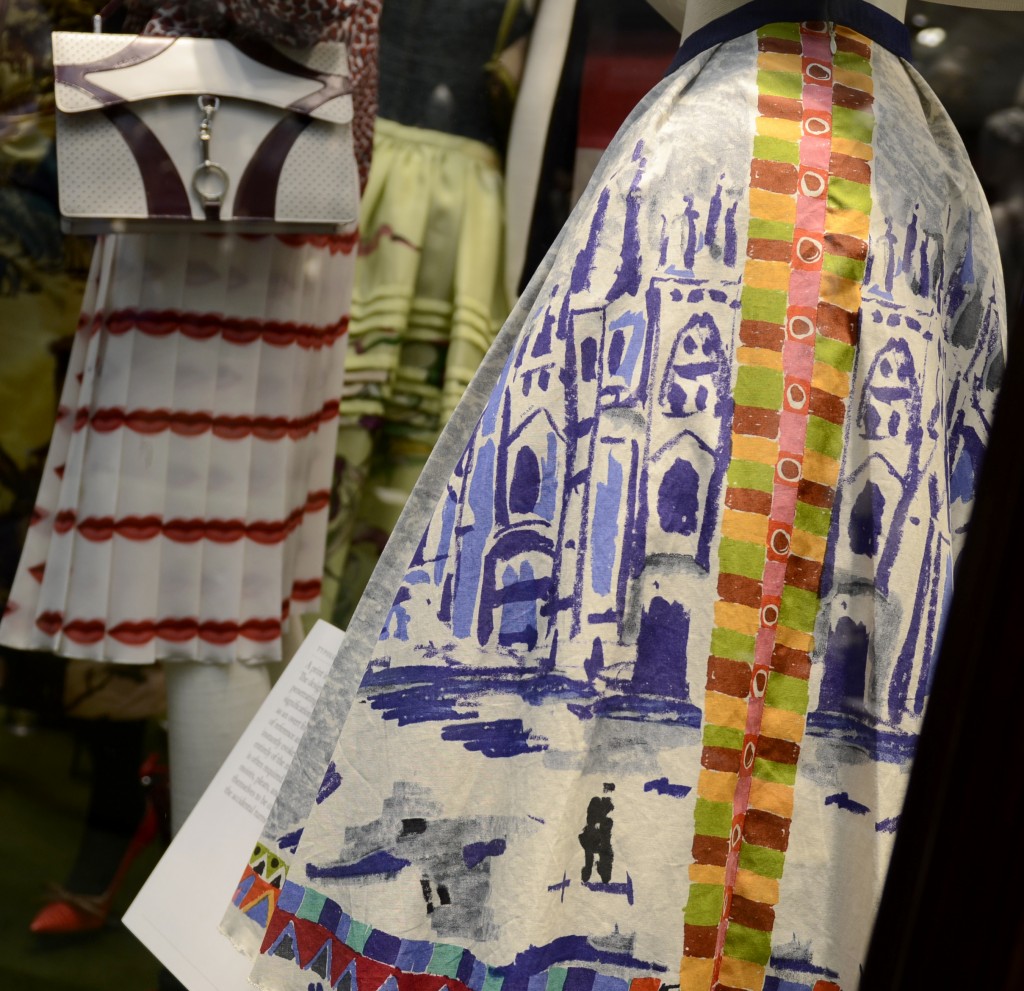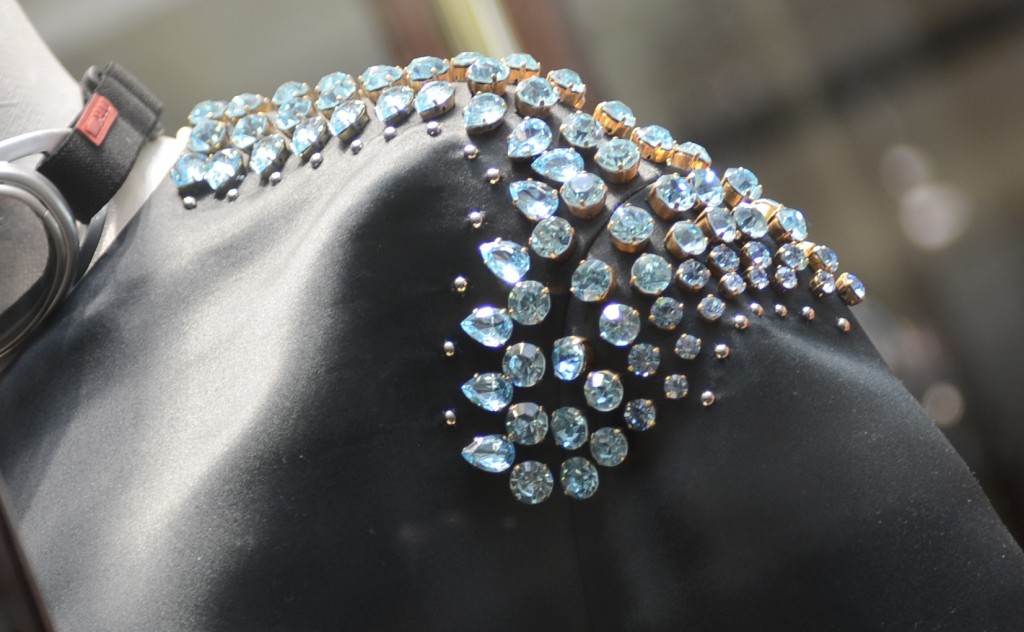 Loved this knit even before I saw all the bejeweling.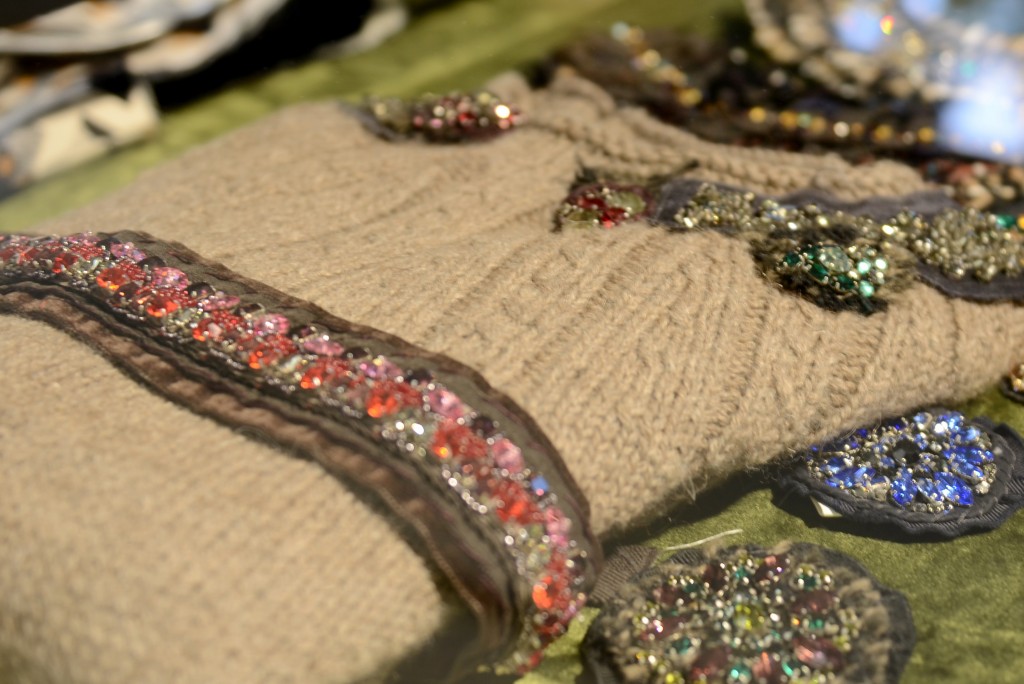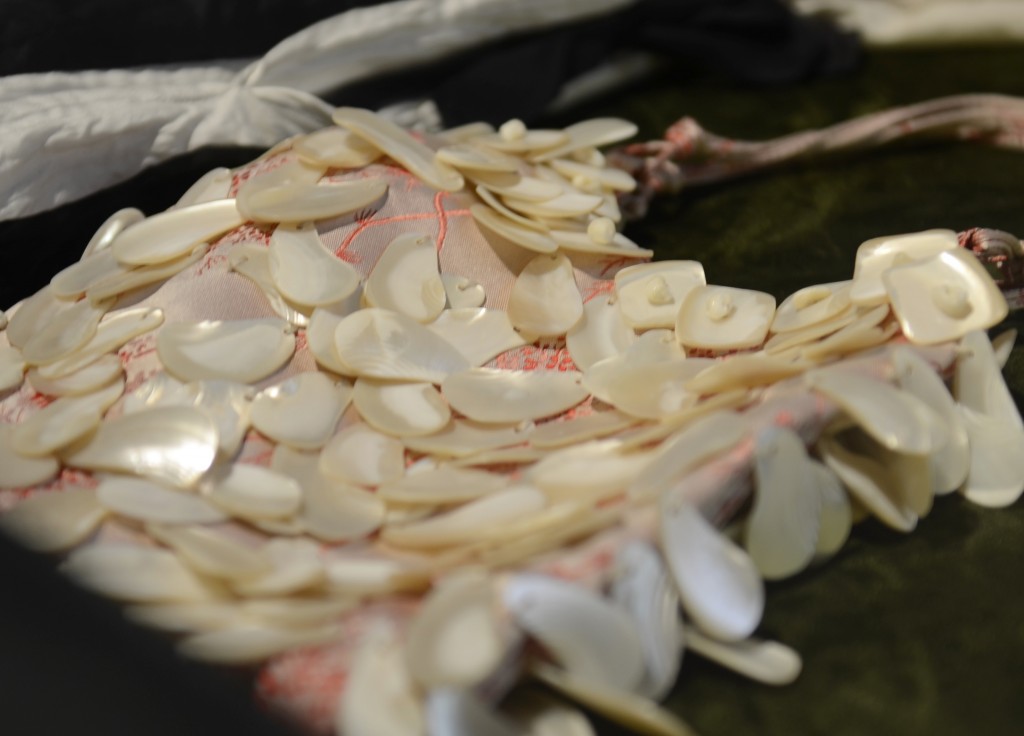 I'm so glad there weren't any price tags on this stuff. For a moment I was considering this little ensemble for my forray on the Orient Express next month…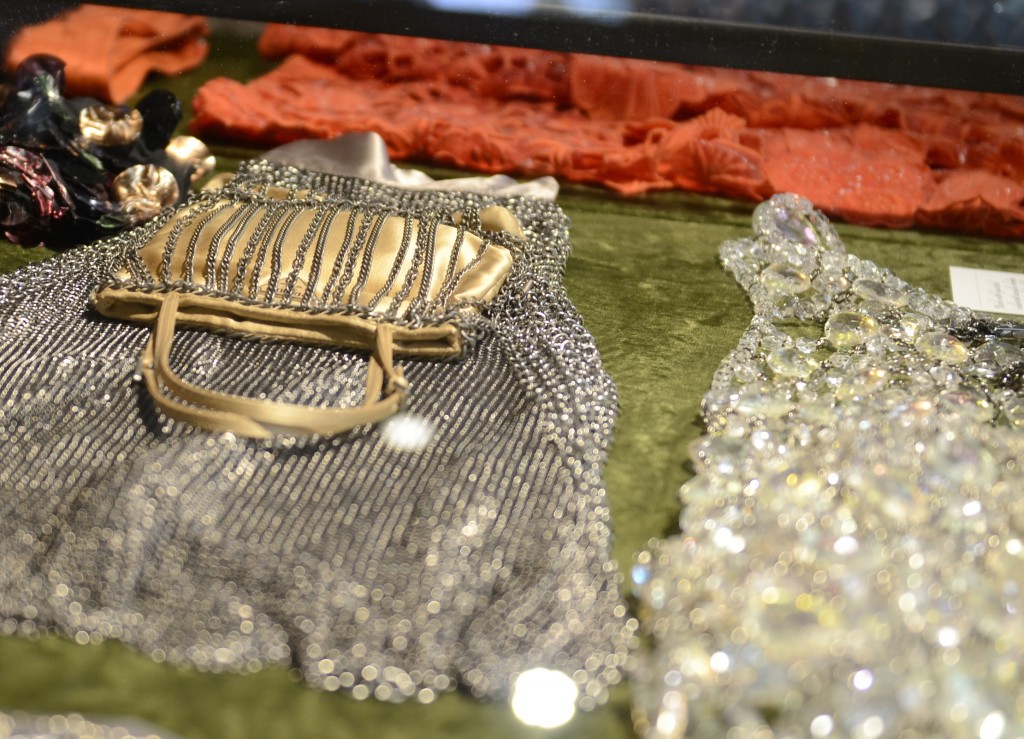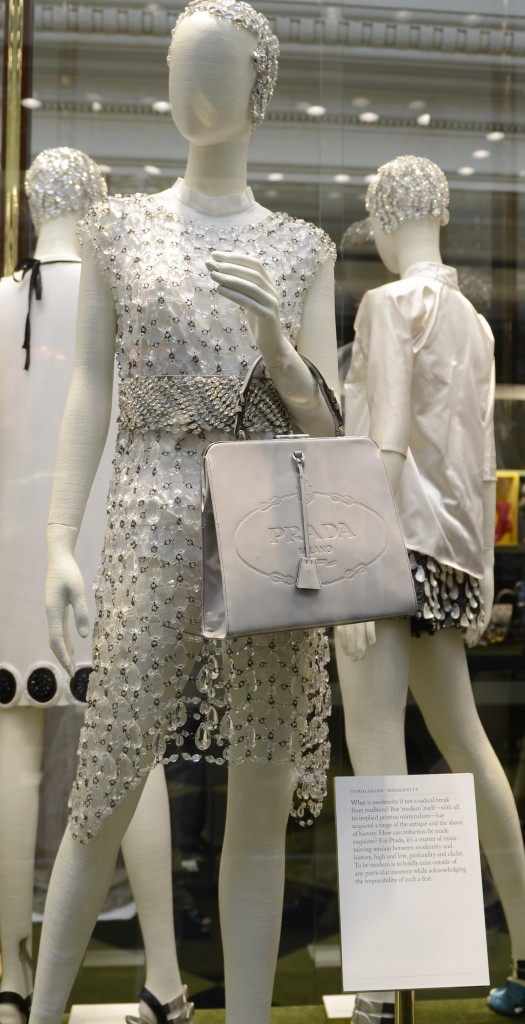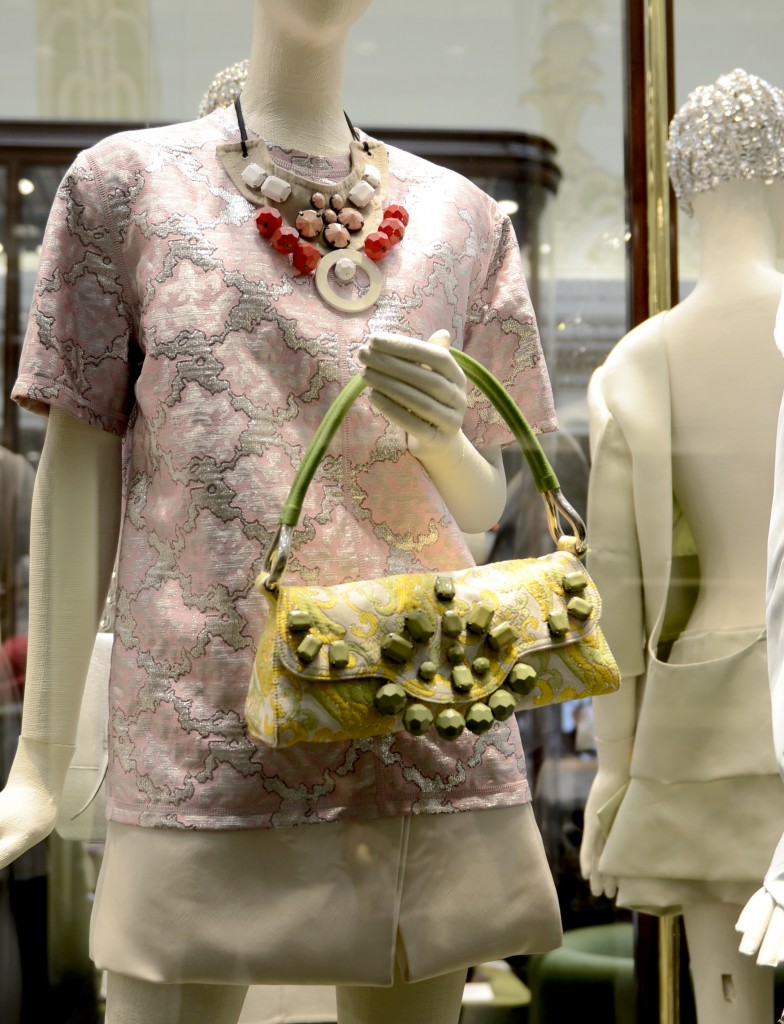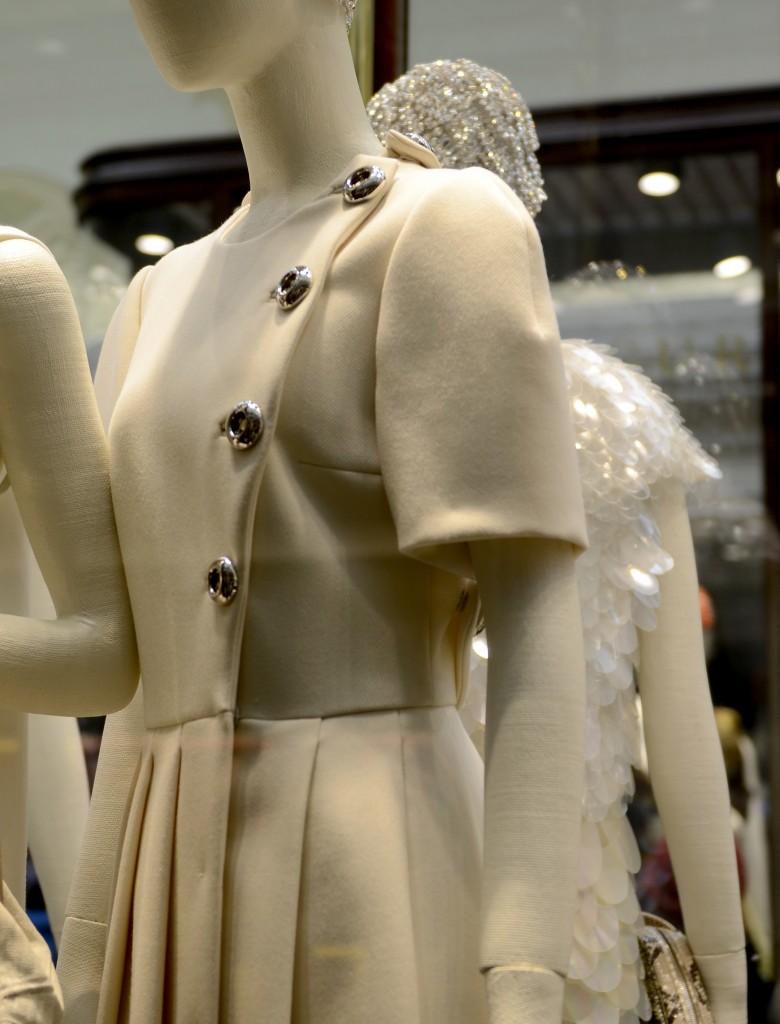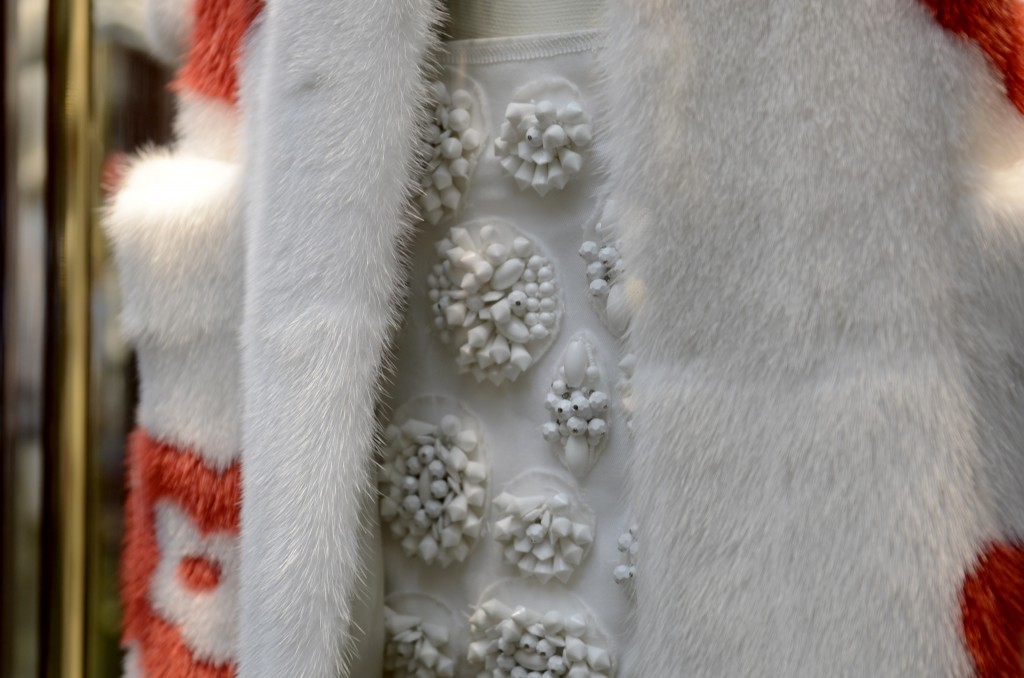 So wrong, it's kinda right…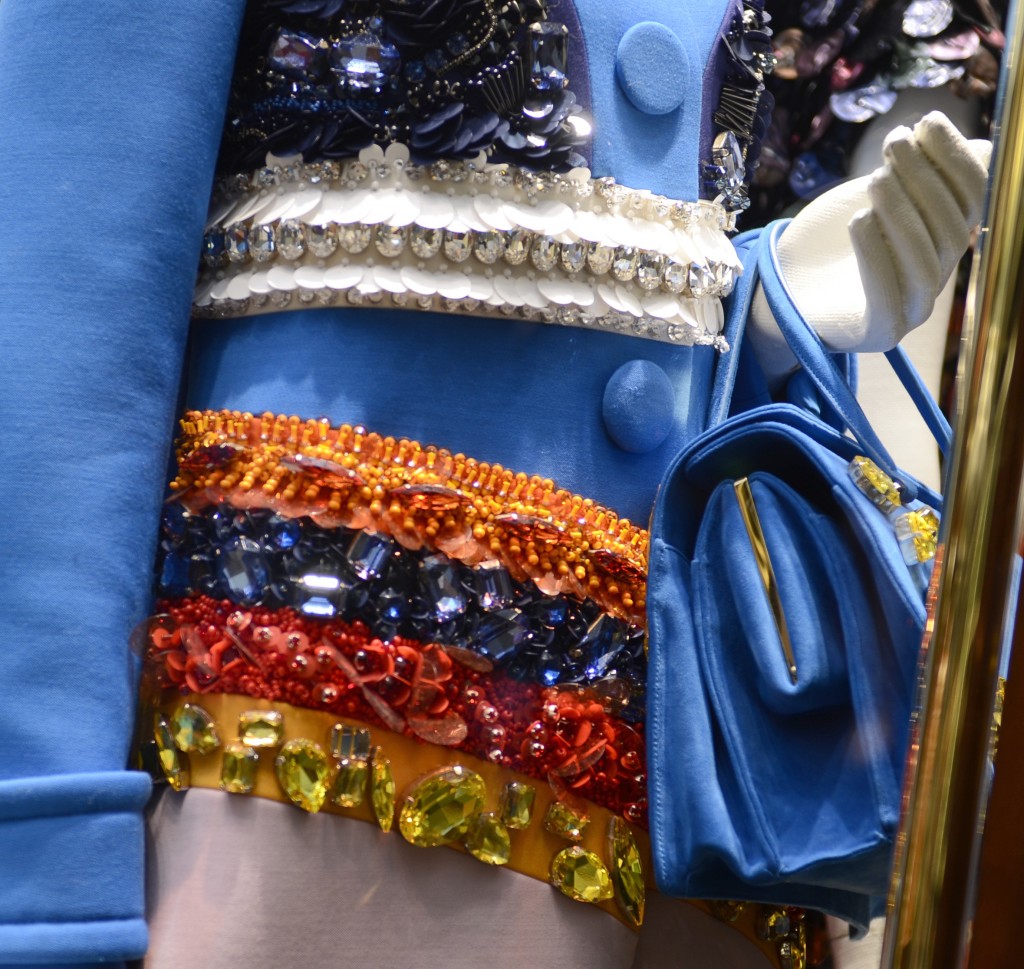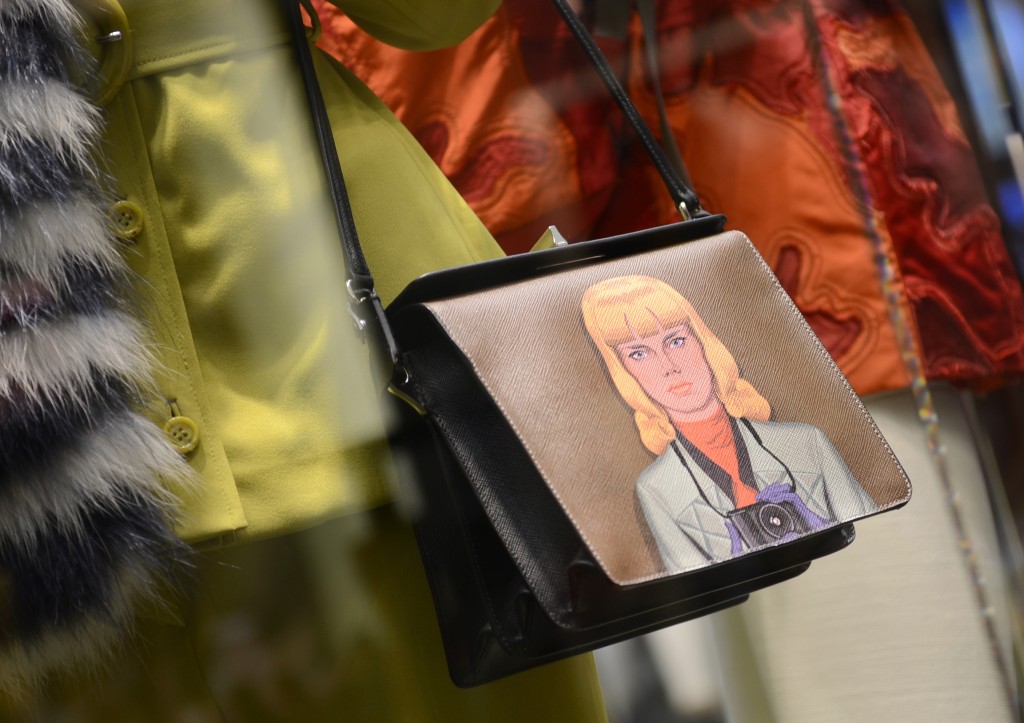 (Visited 15 times, 1 visits today)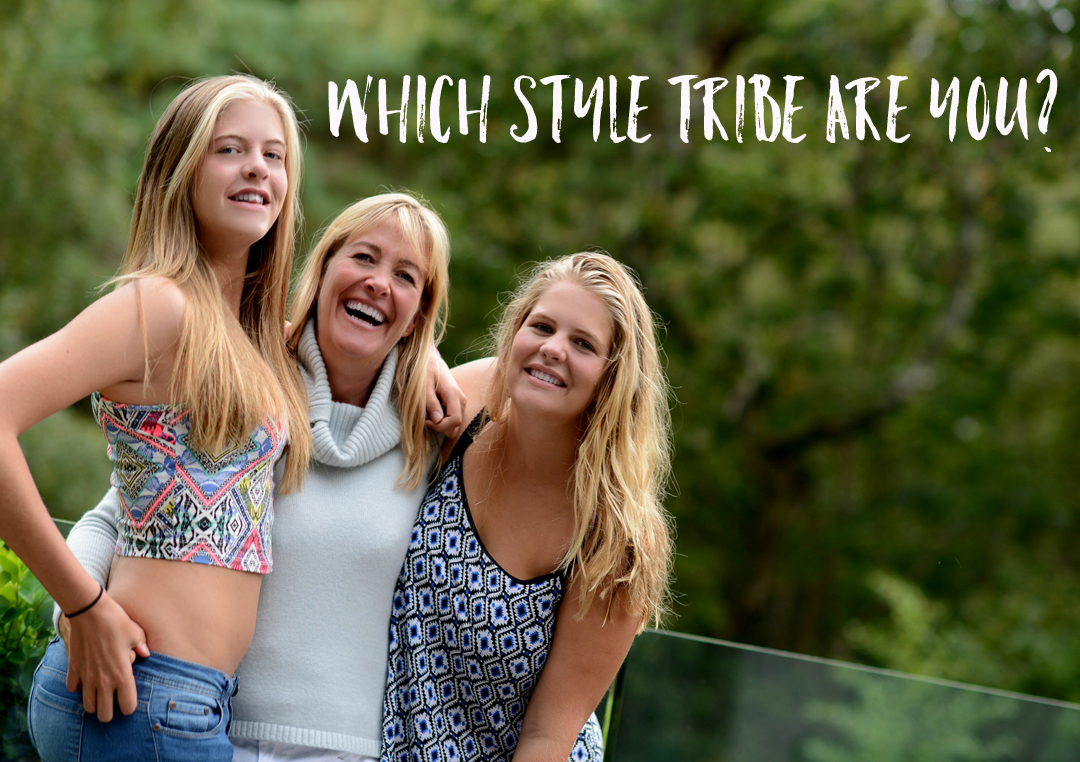 Style Tribe Quiz
Try our Style Tribes quiz to help figure out your Style ID
Get started with our free 5-minute style
tribes quiz - sign up to download