Sparkly slippers… the low down
For me sparkly slippers have got to be this season's must-have flat. After years of teetering on the fence over ballet flats vs oxford brogues, along comes a plethora of cute sparkly slippers just in time for Crimbo and all of a sudden there's no contest.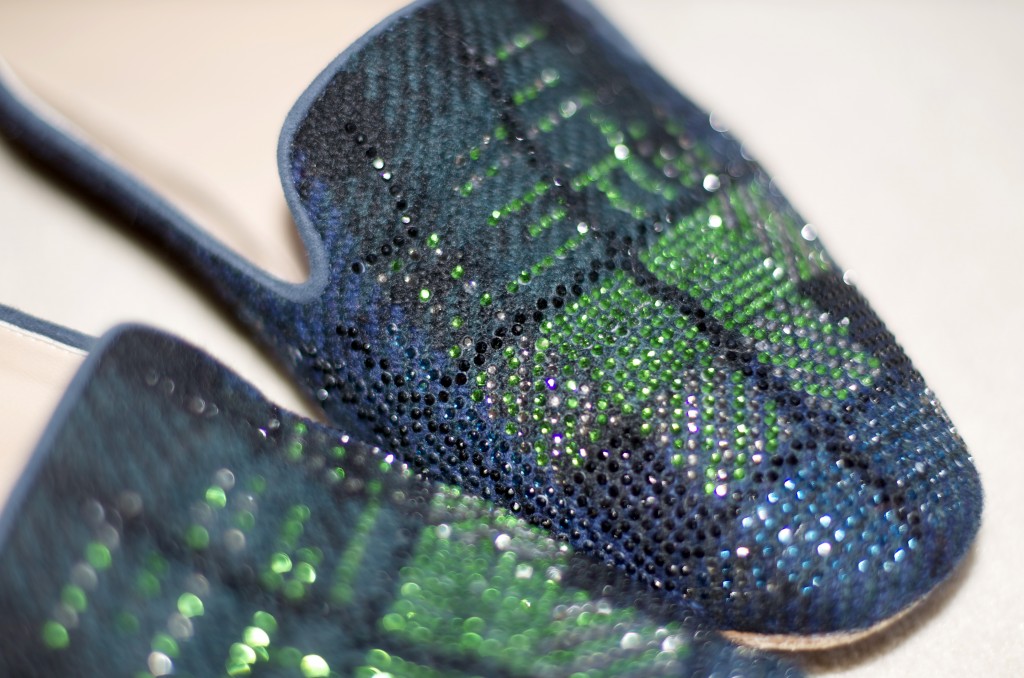 If you're looking for something that has a touch of the 'smart and sensibles' about it, but also a smattering of seasonal sparkle, you can't go far wrong with sparkly slippers.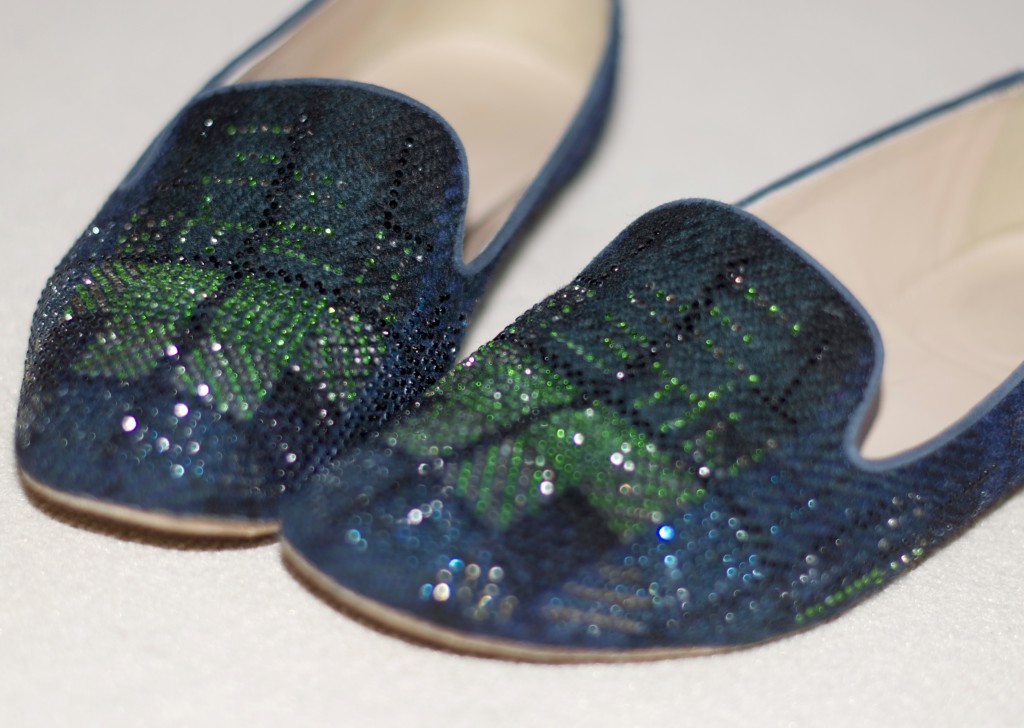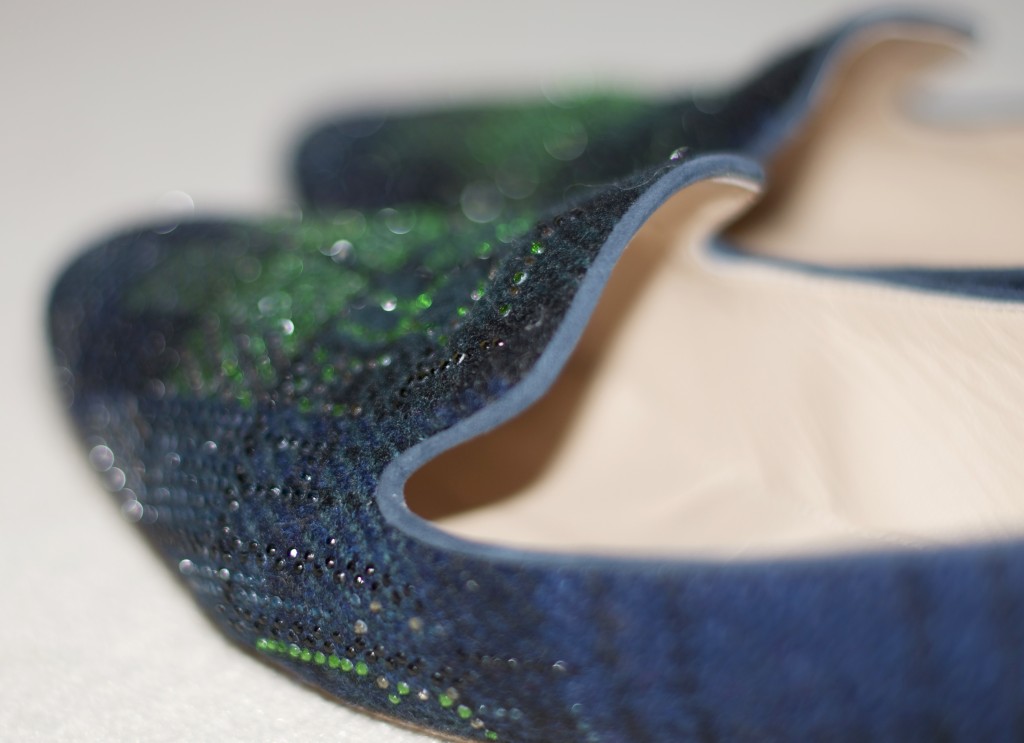 To be fair, slippers have been making a bit of a come back over the past few seasons. I was slow on the uptake, as each time I spotted them in stores they reminded me of something an aged Uncle might wear for a weekend of hunting, shooting and fishing in the country.
This time around though, the new sparkly versions of the slipper have seriously upped their game in the glam stakes.
1. Alexander McQueen embroidered slipper, 2. Stella McCartney crystal embellished velvet slipper, 3.J.Crew Collection Darbyplaid jewel toe slippers, 4. Tod's brocade slipper, 5. Saint Laurent metallic slipper, 6. Giuseppe Zanotti Design embellished slipper, 7. Charlotte Olympia 'Sleep Kitty' slippers, 8. J.Crew Collection Darby studded slippers.
Sparkly slippers… the details
Sparkly slippers are definitely the new after-hours top pick and are proving to be the chic alternative to heels. Forget that Cinderella moment when she can't even make it out of the Ball without losing one of her shoes, these days a gal could sprint a full 10k run in her ball gown sporting some of these bad boys.
The great thing about sparkly slippers is that 'sparkly' can mean any number of adornments. Think brocade, think jewels, think metallic, but most of all think Fabulous with a capital F!
Pair your sparkly slippers with an elegant cocktail dress for a refreshing take on the same old same old, or slip on a pair with a ladylike tux for that perfect YSL moment.
(Visited 10 times, 1 visits today)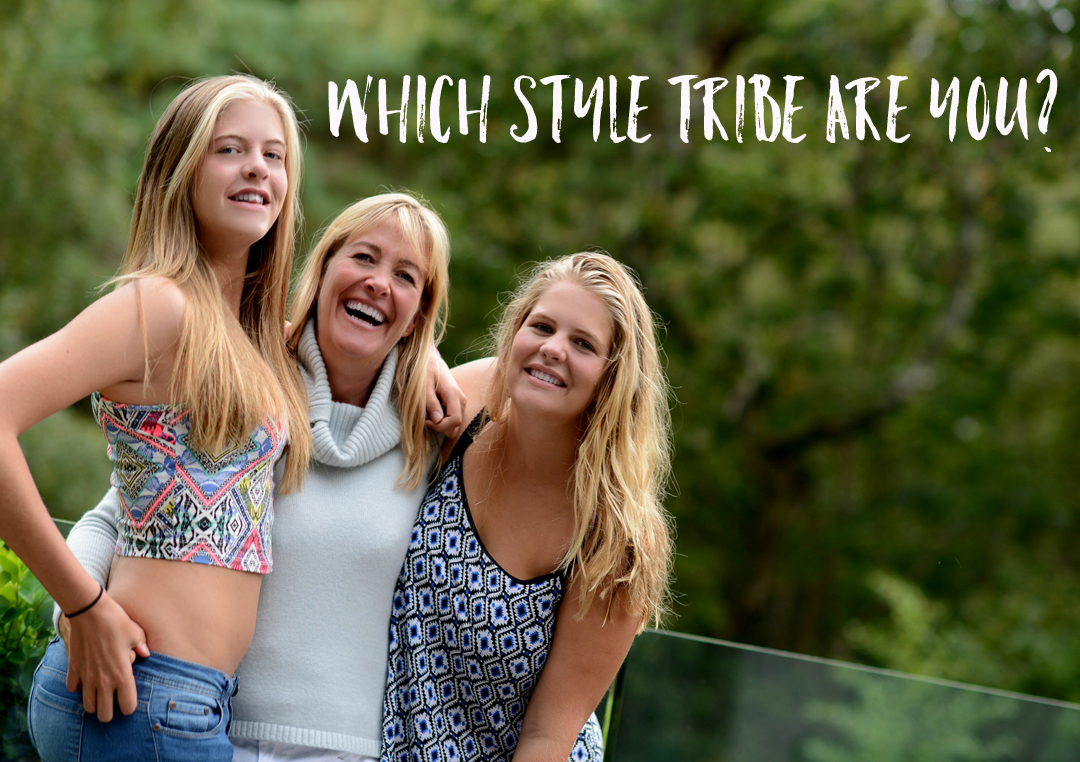 Style Tribe Quiz
Try our Style Tribes quiz to help figure out your Style ID
Get started with our free 5-minute style
tribes quiz - sign up to download