Varsity chic … the trend
If the term varsity chic has you worrying about donning some awful preppy uniform, consisting of a smart seersucker jacket, a buttoned up polo shirt and a pair of Nantucket red pants (with some kind of ridiculous animal emblem embroidered on them) then take a sigh of relief. The varsity chic trend which is about to head our way is all about adopting the best bits of the collegiate scene, without having to throw yourself into Stepford.
Whilst coming to the end of my stint in New York, I was accused by a buddy of turning way too preppy. But now that I'm happily ensconced back in London, the urge to spend my every waking day in Vineyard Vines or Lily Pulitzer  has abated. Having gone cold turkey on the whole USA dress code thing, and with the long awaited arrival of J.Crew in London, I'm now ready to dip back into a little varsity chic this season.
The key piece to get this look right has got to be the varsity jacket. Leather sleeves and a cropped 50's cut are the elements to look out for. You don't have to stick to classic conservative colourways like this Isabel Marant Etoile version either, as there are oodles of patterns and fabrics to choose from.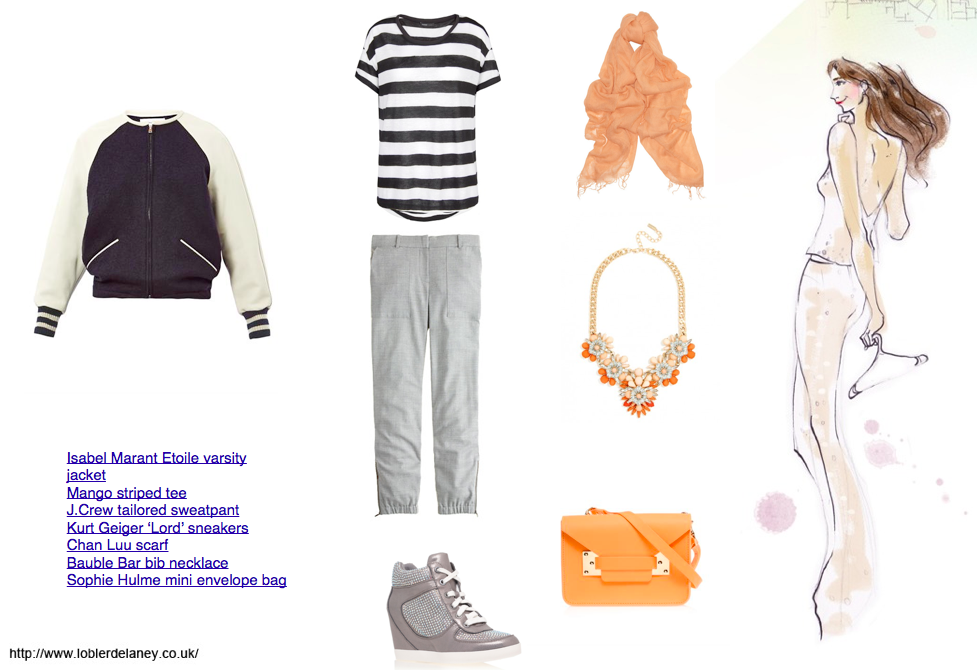 Varsity chic – how to wear it
For me varsity chic is all about the slouch factor. It's a genius weekend 'sporty spice' choice, and can certainly take you from a stroll round the mall straight to lunch with your pals, with no sartorial gaffs along the way.
When looking for a varsity jacket, try sizing up to get that over sized "I-just-stole-this-from-my-boyfriend-the-quarterback" feel.
Pair with an equally preppy striped tee for a nice nautical blend. I love this linen-blend Mango one for it's effortlessly cool edge. I opted for these J.Crew tailored sweatpants which are a wool mix with a wee bit of stretch – you can be sure these will snap back into shape and not leave you looking like Waynetta Slob after five minutes wearing them.
Wedge sneakers are still a key trend – these Kurt Geiger 'Lord' ones have suede panels and silver embellishment, and their neutral hue could work with just about anything.
Finally a pop of colour brings your outfit from muted to spring-ready in no time.
(Visited 6 times, 1 visits today)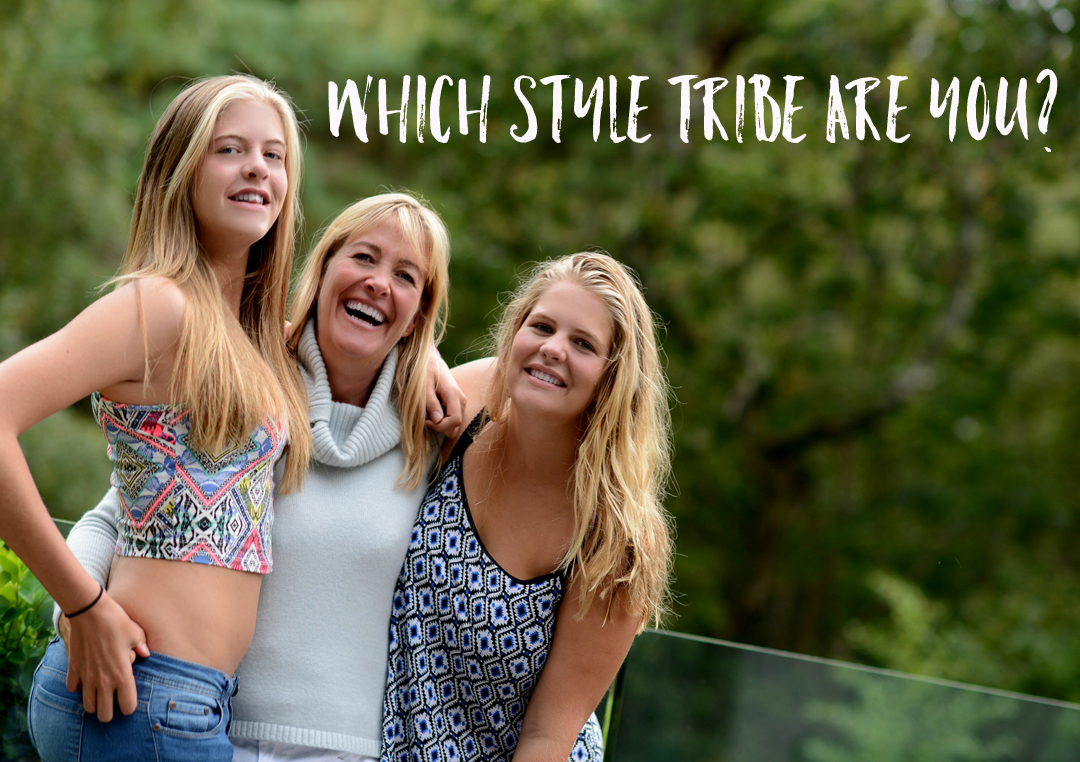 Style Tribe Quiz
Try our Style Tribes quiz to help figure out your Style ID
Get started with our free 5-minute style
tribes quiz - sign up to download