I didn't realize I was a closet Pringle of Scotland fan until I saw next season's preview pieces at the Modus PR press event the other week.
For me, Pringle was always about the dodgy argyle socks and professional footballers weekend gear. But you know what? The team at Pringle have punted out a rather cute collection for next season, with some stand out pieces.
Although their design director, Alistair Carr took a hop skip and a jump over to McQ just before this collection, the in house team have stuck to old classics with a twist which kind of work.
So here's my wishlist;
1.  Anything in yellow….okay, so maybe I'm a bit of a yellow whore, but seriously, have you ever tried putting on that color and not bursting into a smile?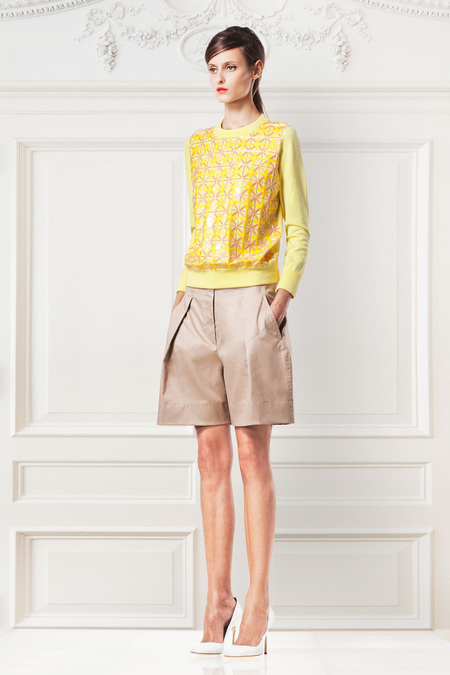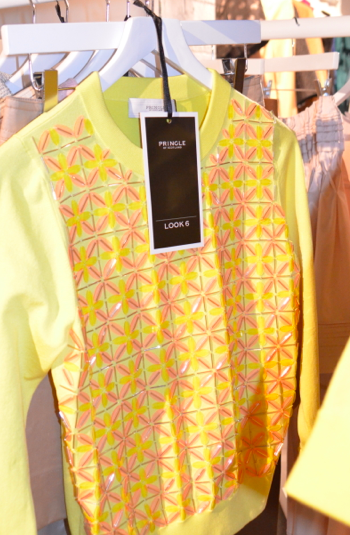 This sweater is even bejewelled and yellow at the same time. In my book that's a double whammy straight off the bat.
2. In fact, anything bejewelled. I'm loving this rocking mint green color worked in a monotone vibe
(n.b monotone = hot spring trend alert)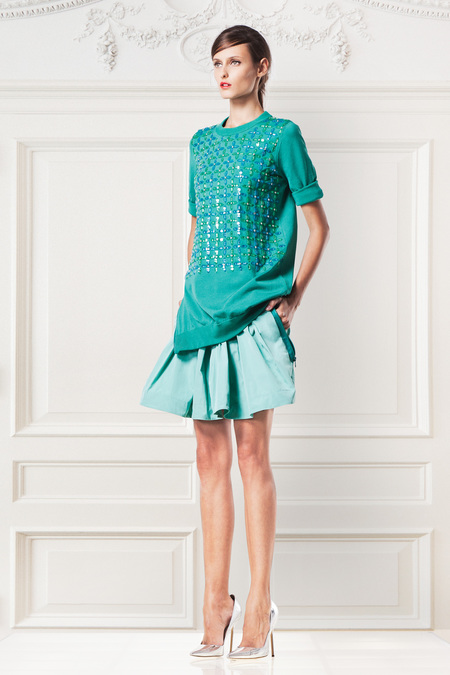 With spandangly detail.
Agreed, maybe not Swarovski, but hey, this stuff was originally built for the golf course. Who wears their tiara on the links these days?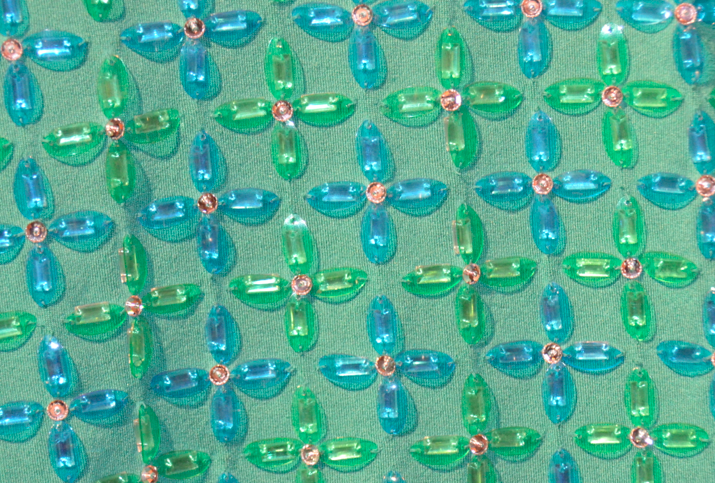 3.  Mixed up textures; a little satin here, a little tweed effect there. What's not to love about the Pringle take on next spring's party pants?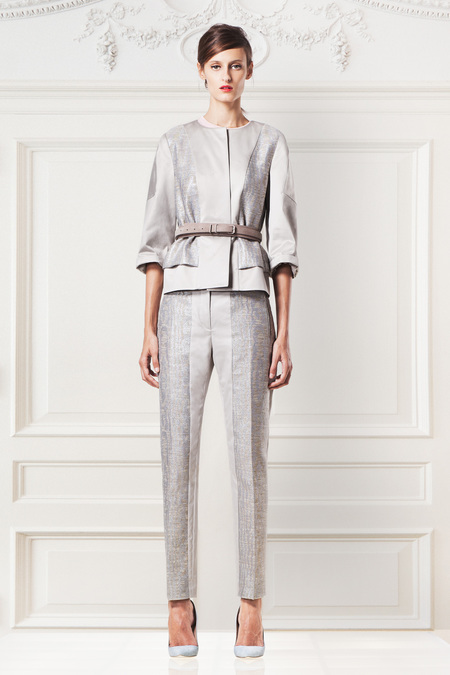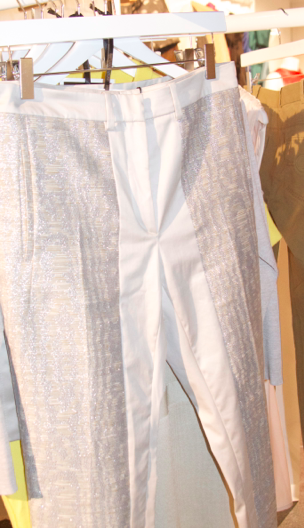 The one thing I might have a problem with wearing to an event with my mother, is the sheer embroidered tunic.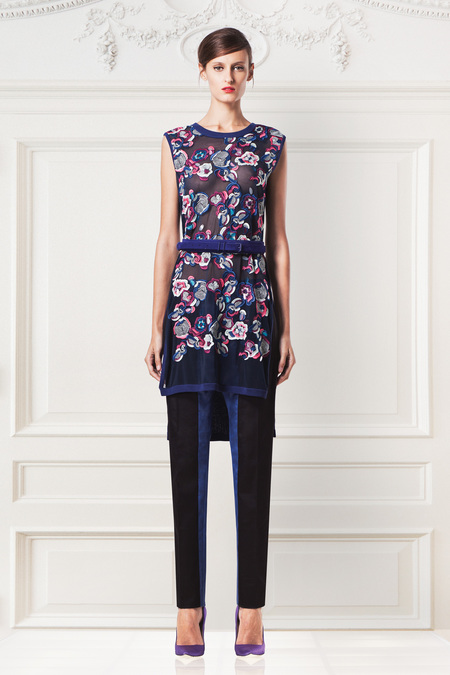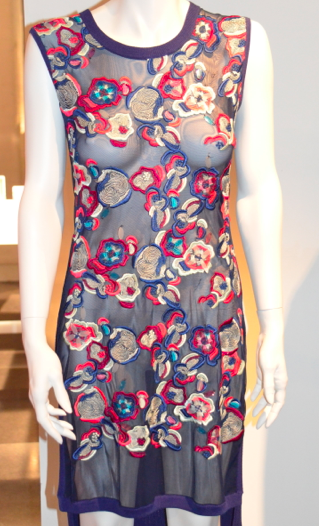 Beautiful, yes. Practical, not so much. I'm not sure this number would pass muster at the 19th hole quite yet.
Pringle of Scotland are participating in the Online Fashion Week this week. If you follow them on @PringleScotland there are delicious prizes to be won each day.
(Visited 9 times, 1 visits today)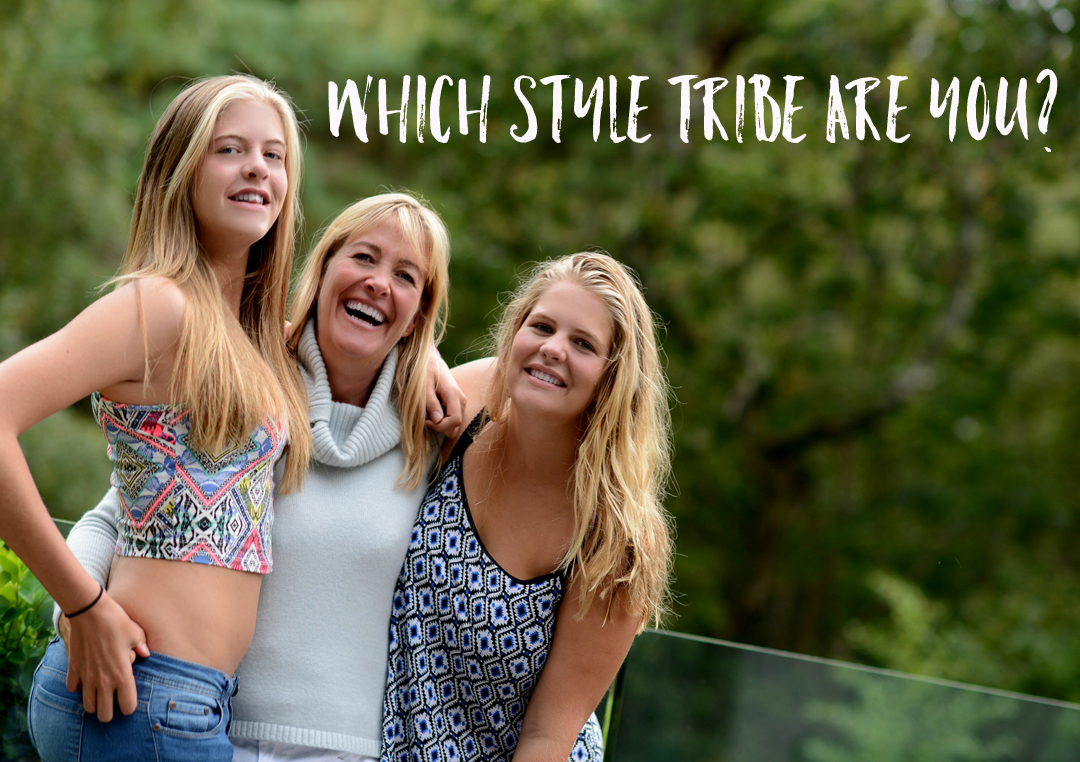 Style Tribe Quiz
Try our Style Tribes quiz to help figure out your Style ID
Get started with our free 5-minute style
tribes quiz - sign up to download