3 Ways to wear a pleated skirt.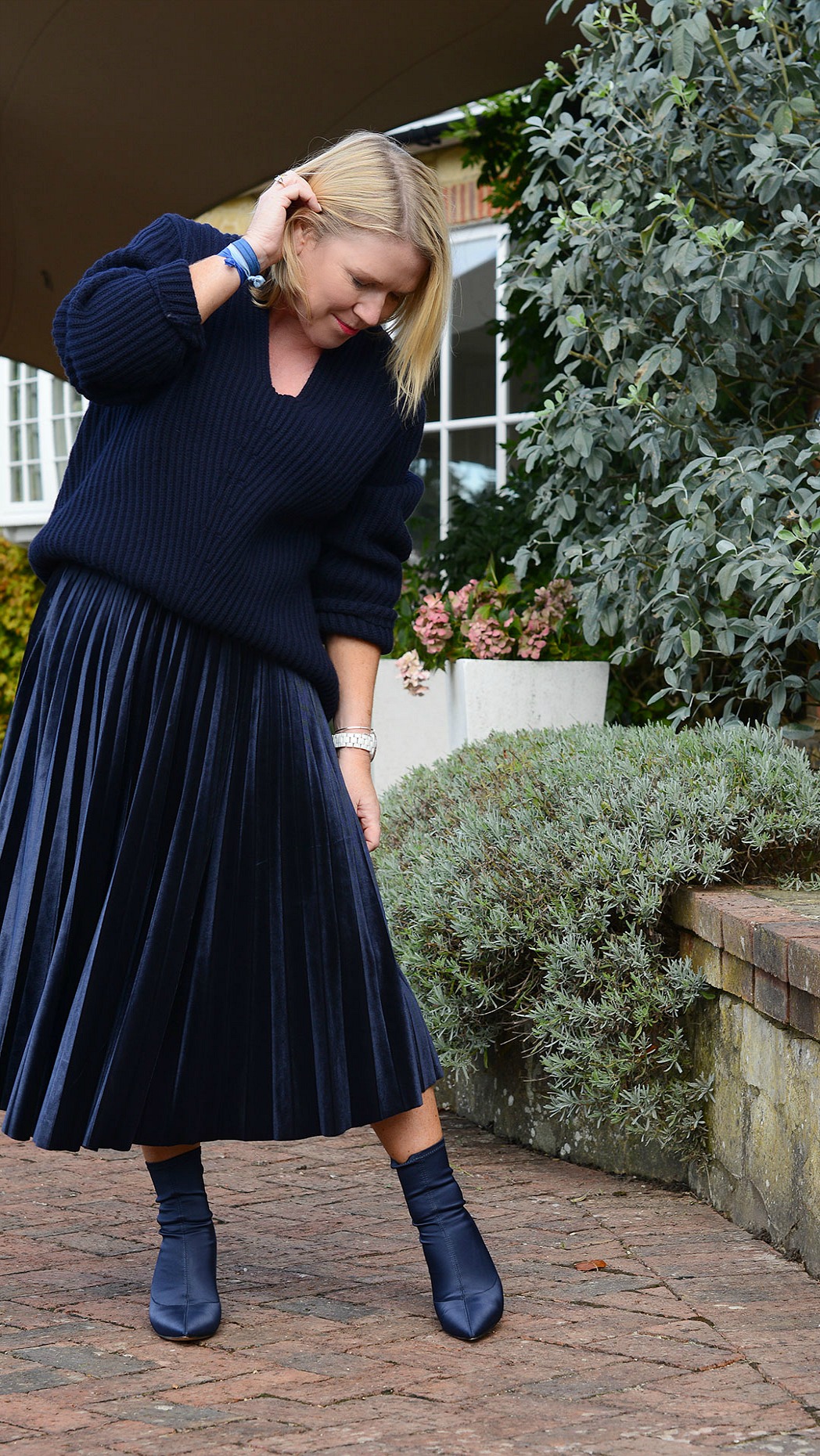 So the pleated skirt is having a bit of a moment, and I for one am right on board with that. Last season we saw a smattering of these versatile cuties alongside the maxi skirt trend which took hold with gusto. This time around, however, the pleated skirt has segued right to the top of the skirt charts, and you can't walk into any store without confronting one.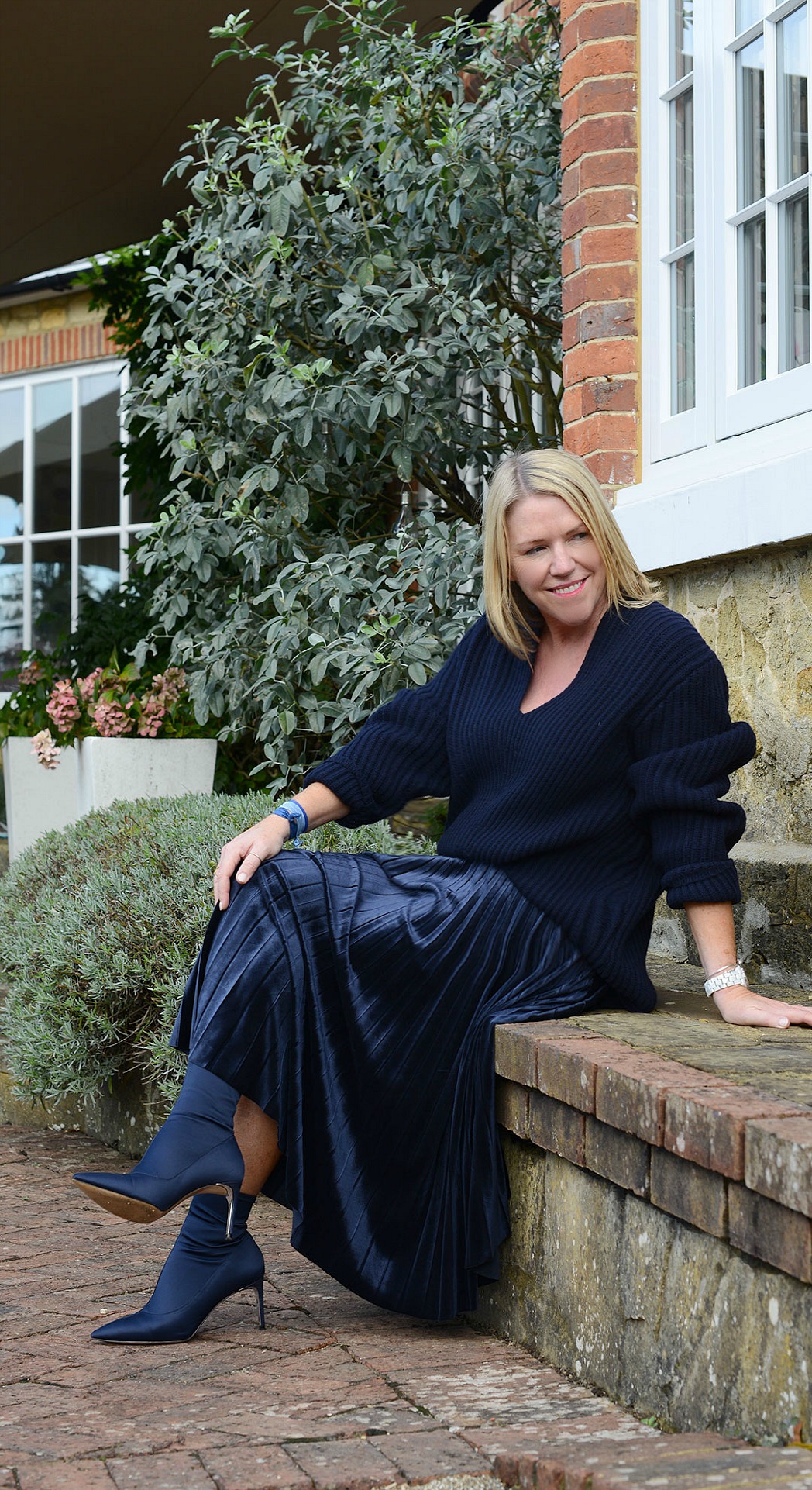 The great thing about a pleated skirt is that it's uber versatile. You can dress it up or down which is perfect for the upcoming party season. Wear it with a chunky or oversized knit and flats by day to the office, and then switch that out for a cami or blouse and a pair of heels for cocktail hour. I picked up this Gestuz velvet pleated skirt last winter from the fab Black White Denim store in Wilmslow and every time I wear it I get a compliment. Just this week a lady on the train stopped me and asked where it was from. You can find a similar one here. I've paired it here with a chunky Acne Studios knit, Massimo Dutti sock boots (similar here), and Paul Smith scarf.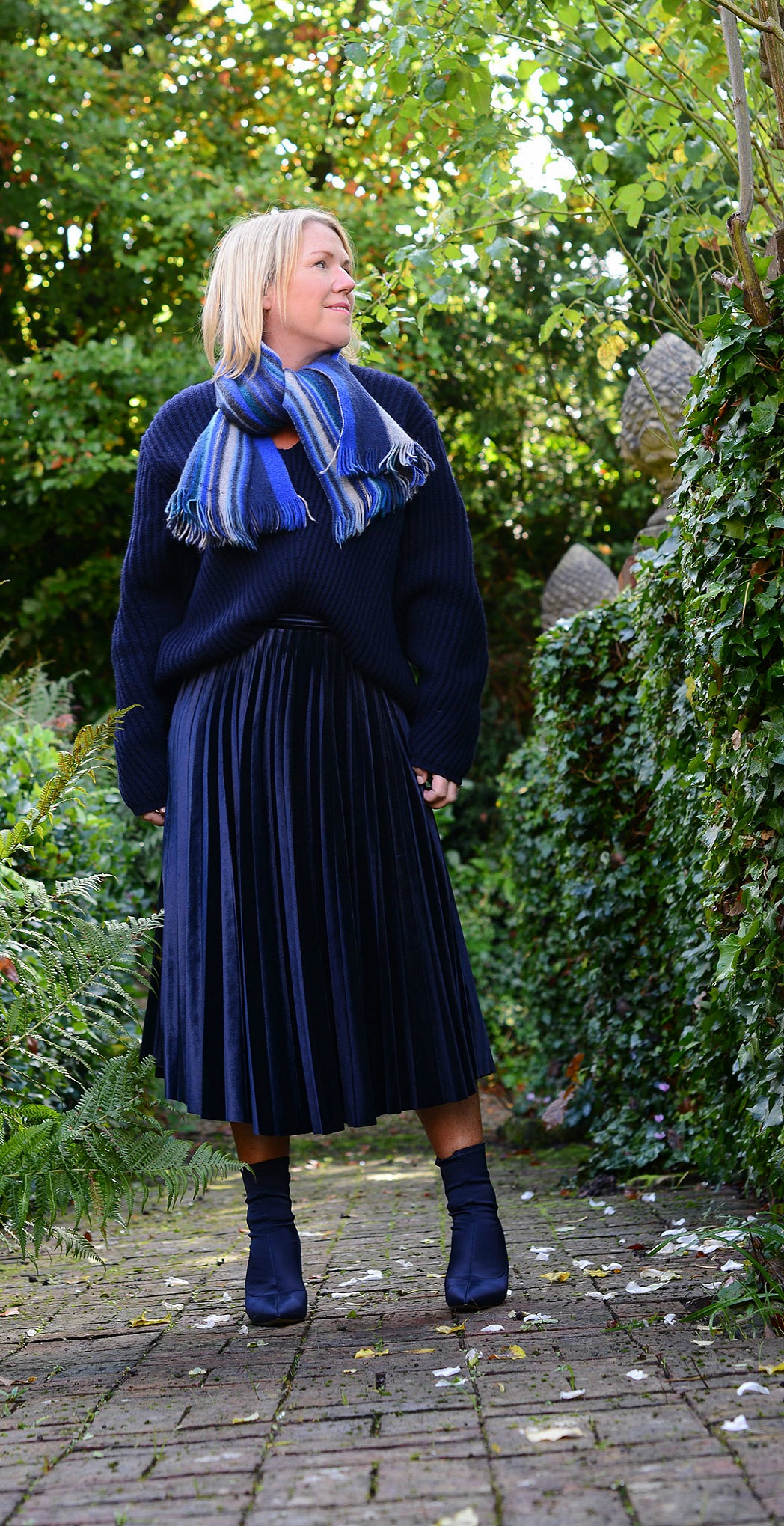 In terms of fit, make sure your pleated skirt has enough give in the waistband – there are tons around with slightly stretchy waistbands which is a result. If you're anything like me, I find there's nothing worse than trying to constantly breathe in if you've picked one which doesn't quite fit around the midriff – especially these days that the old muffin top seems to have settled in for the long haul thanks to the menopause. A neat styling trick to use to make the waistline look a little slimmer if you are sporting your skirt with a knit is to tuck the front of the knit into the waistband and let the rest hang out…as above… fools the onlooker into thinking you are slimmer around the waist than you actually are.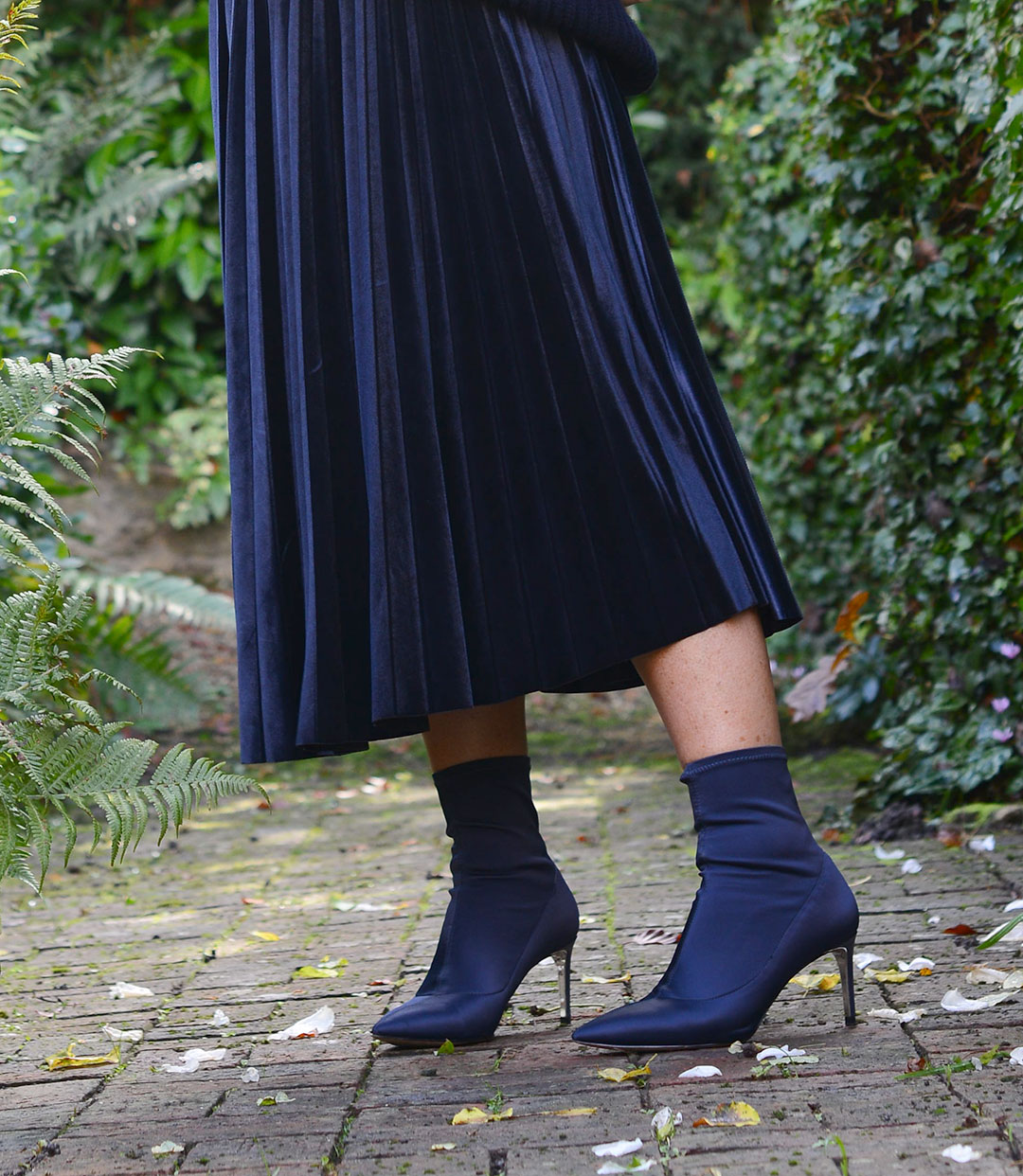 If you find the skirt you love, but the hemline isn't that flattering, snap it up anyway and get your local tailor to hem it at the right spot. The best place for your hemline to fall is on the skinniest part of your lower leg toward the lower end of your calf.
3 Ways to Wear a Pleated Skirt
So here are three ways you could wear your pleated skirt in the run-up to party season this Holiday.
Weekend: Skirt – Mango, Hoodie – Vince, Leather jacket – J.Crew, Sneakers – Adidas, Belt Bag – J.Crew.
Office: Skirt – Mango, Knit – Acne Studios, Coat – J.Crew, Plaid boots – Monse, Cross-body bag – J.Crew.
Cocktails: Skirt – Mango, Silk cami – Cami NYC, Faux fur coat – Mango, Heels – Miu Miu, Clutch bag – J.Crew.
The pleated skirt… where to shop.
There are tons of pleated skirt options around from high street to high end…here are some of our faves. Click the images to shop. #AffiliateLinksUsed

(Visited 830 times, 1 visits today)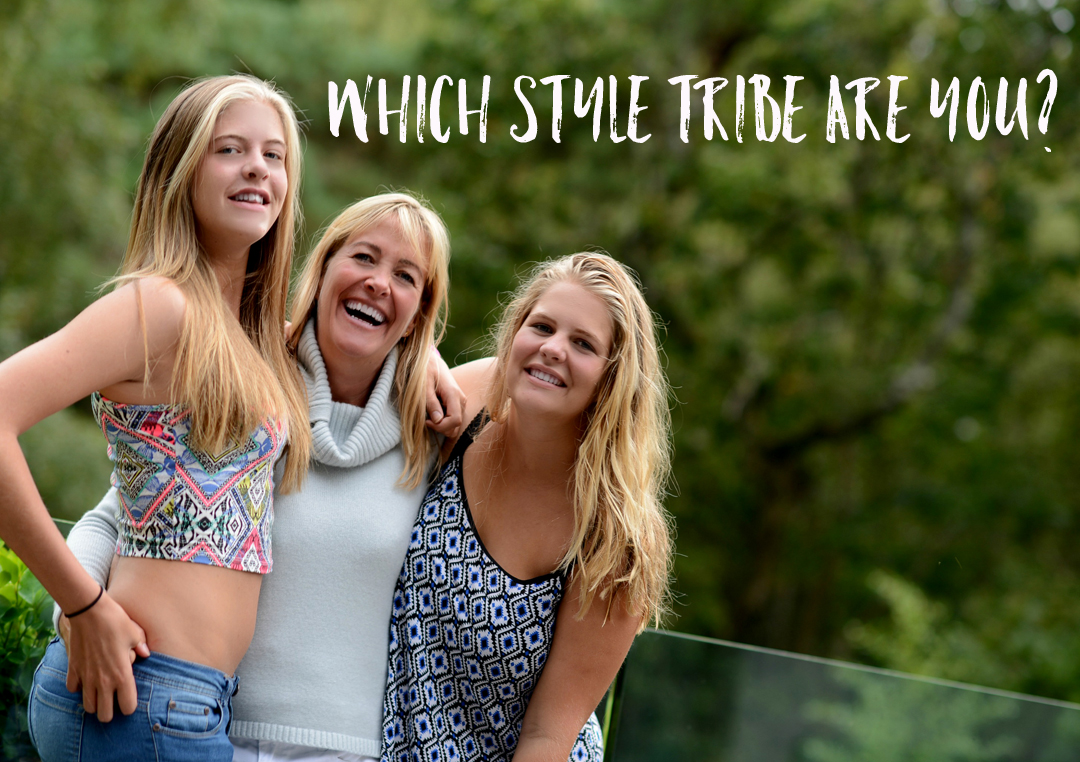 Style Tribes Quiz
Try our Style Tribes quiz to help figure out your Style ID
Get started with our free 5-minute style
tribes quiz - sign up to download