3 Ways to wear tartan.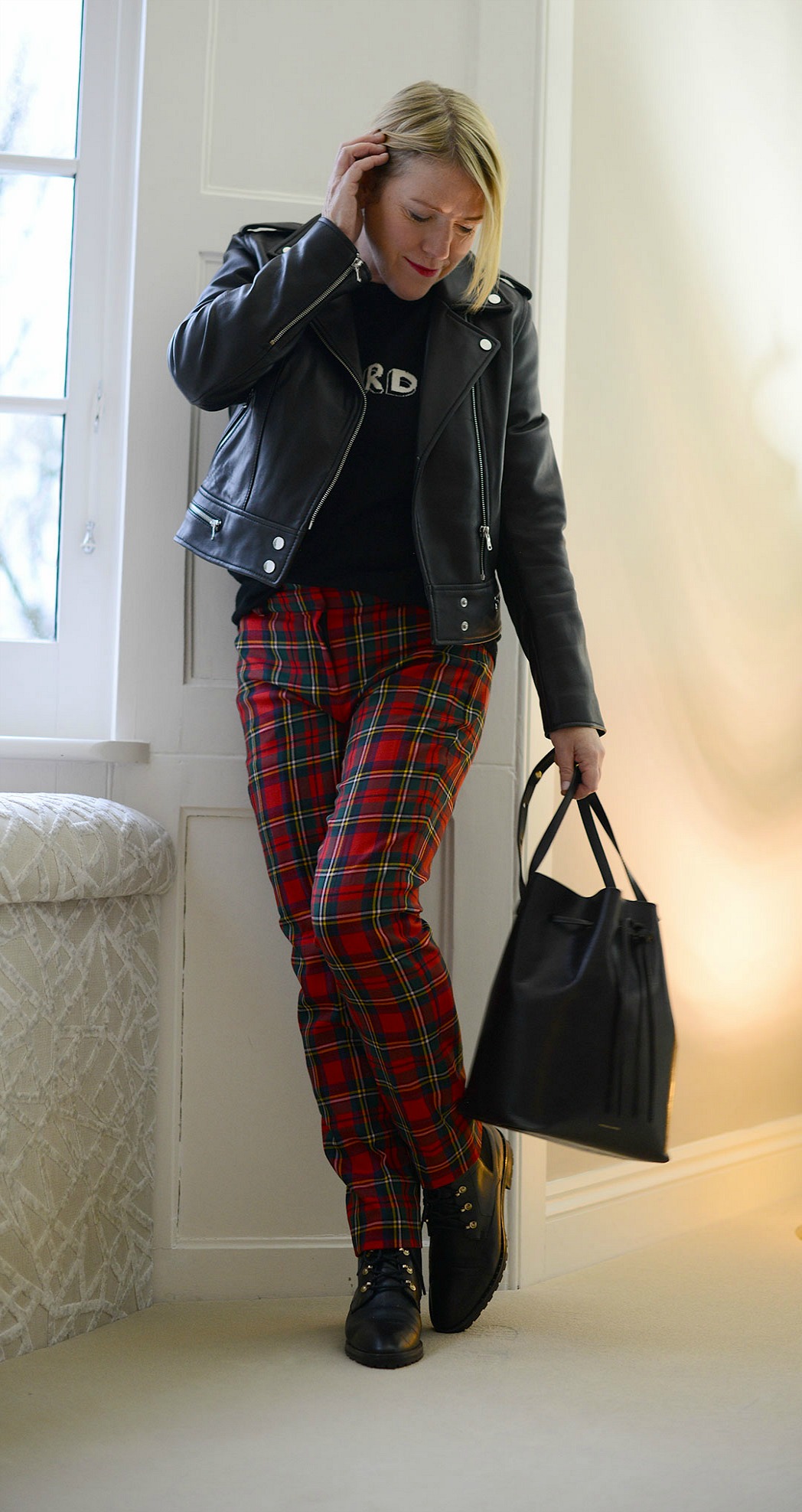 Around this time of year, I always get slightly fixated with all things tartan. I'm not sure if it's my unrequited love of the Bay City Rollers (I was too young to fully appreciate them but lived vicariously through my sister's obsession). Or the fact that Christmas seems to be the perfect time to pull your tartan out of the back of the closet, so I've come up with 3 ways to wear tartan this winter.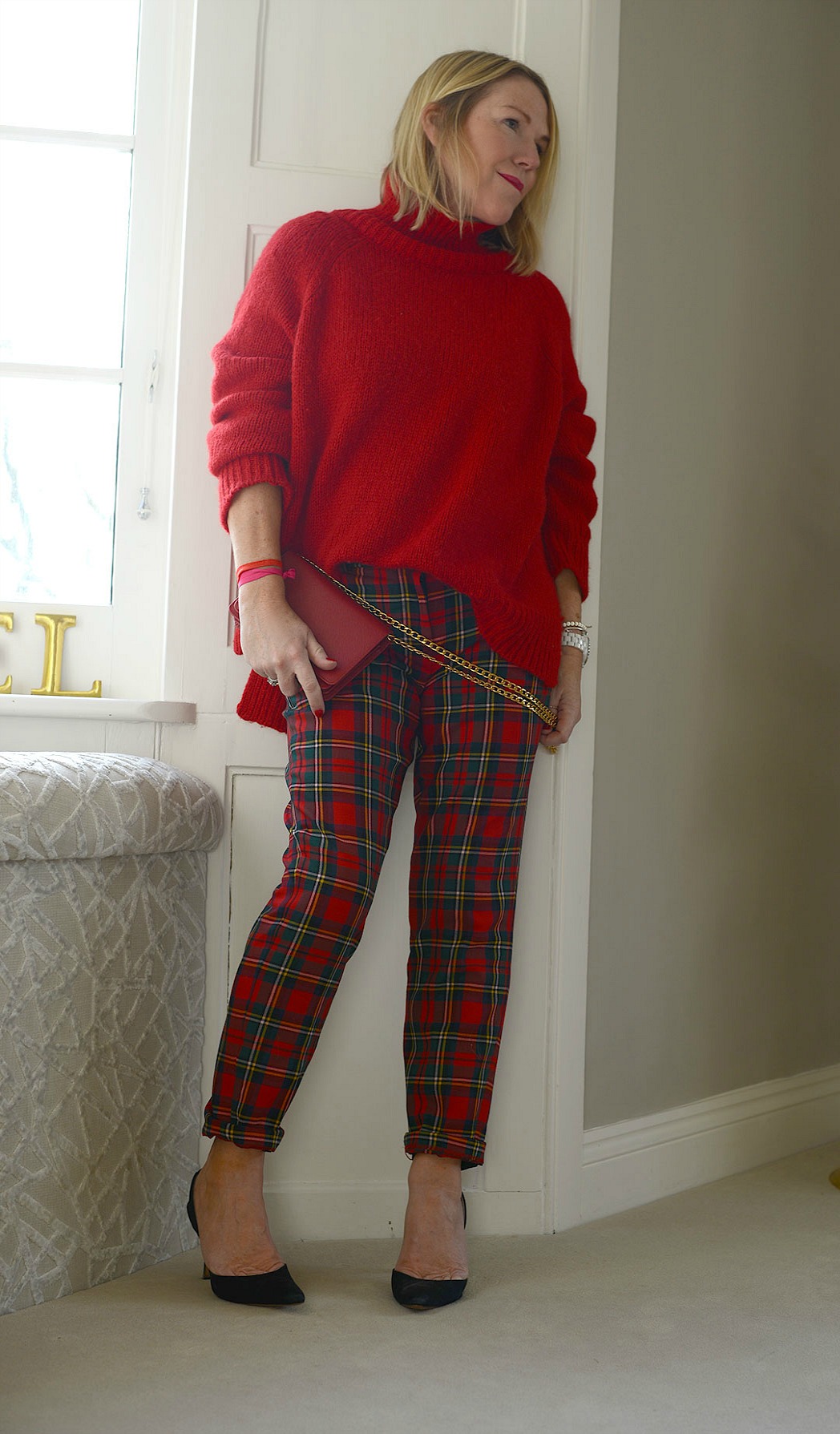 J.Crew trousers (similar here), Vanessa Bruno knit (similar here), Manolo Blahnik heels, Prada purse.
Now I know there's a lot of tartan out there to choose from, but not all were created equally, and I have some bizarre misgivings about certain garments which I really can't get over. The tartan skirt for example just gives me cheesy school uniform mems which I can never quite kick, so there'll be none of that kilt stuff in this edit. Then step forward the plaid slipper which reminds me of posh boys and bizarre dinner parties back in the Sloane ranger days – they are certainly off my list. So with these two stalwarts of the tartan garment clan off my radar, I find myself left with the total winner that is the tartan trouser!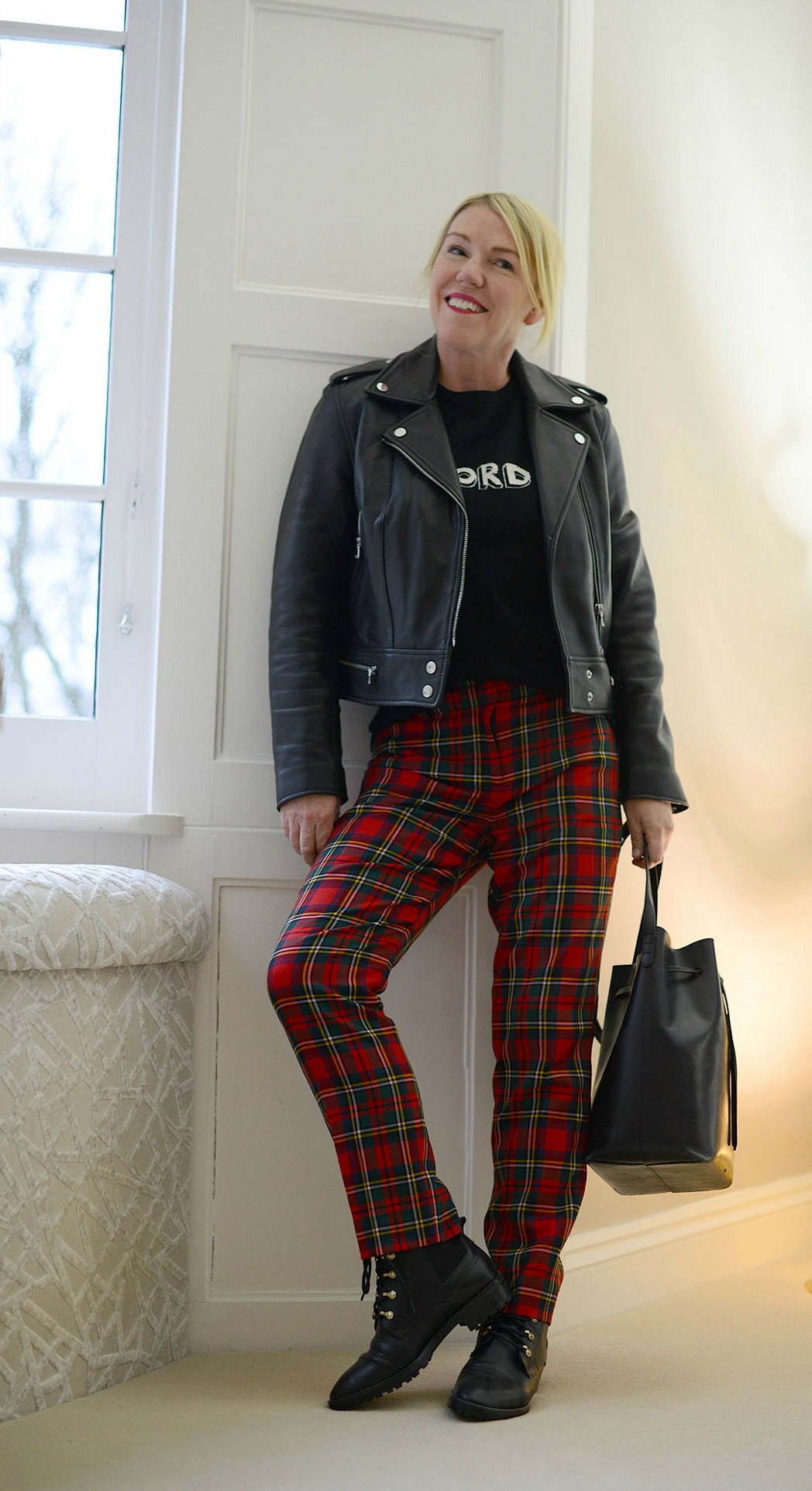 There's not much about a tartan trouser I don't like. They are bold, brash and festive and if found in just the right cut can be downright cute too. I snapped this pair up from J.Crew recently (now sadly sold out but you can find similar here). I'm working my full on Rod Stewart Celtic vibe here with a Bella Freud slogan knit (similar here), Whistles leather jacket and old Massimo Dutti boots (similar here), Mansur Gavriel bucket bag.
There are also a couple of style rules to heed when donning you tartan this season. Firstly, remember to consider your size when purchasing your plaid. As with any pattern, if you're on the short side, a mahoosively big print will drown you, so look for smaller, more dainty checks. But if you are lucky enough to be on the statuesque side, then the larger the print the better. Secondly, as I mentioned above, tartan is a bold print so pair with simple basics so that the print can do all the talking – unless you're into print clashing this season (yes, it's a thing, but quite tricky to pull off), then knock yourself out by wearing a bundle of shouty prints at once.

3 Ways to wear tartan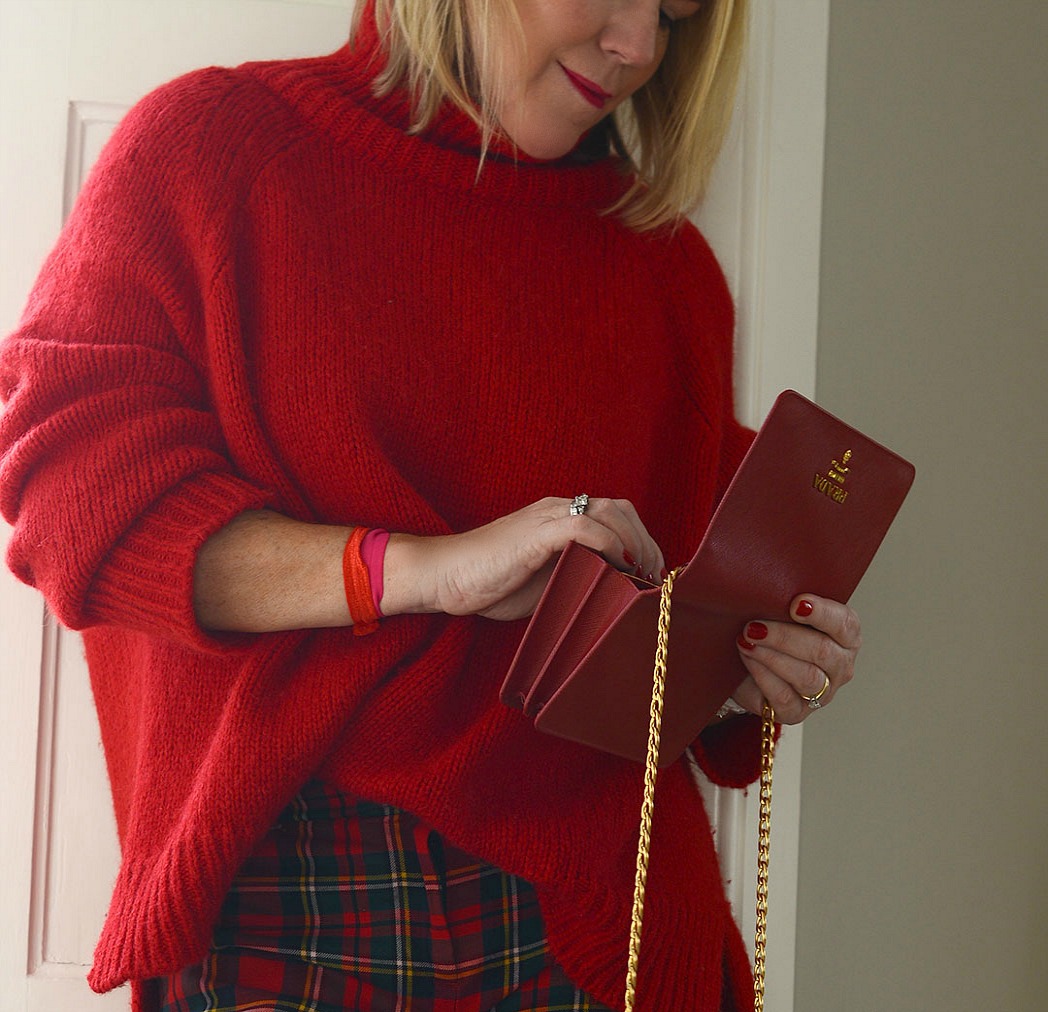 So whether you are heading out for brunch with the girls or kicking up your heels for cocktails, the tartan trouser could be your NBF. Here are 3 ways to wear tartan this festive season, lots of these items have just been put on sale this week so snap them up while they are still available. Click the icons to shop – #AffiliateLinksUsed.
Weekend: Michael Kors trousers, Bella Freud knit, Whistles jacket, Rag & Bone boots, Mansur Gavriel bag.
Office: Michael Kors trousers, Victoria Beckham knit, Joseph blazer, Tod's shoes, Yusefi bag.
Cocktails: Michael Kors trousers, Cami by Cami NYC, DVF jacket, Gianvito Rossi heels, Staud tote.
(Visited 457 times, 1 visits today)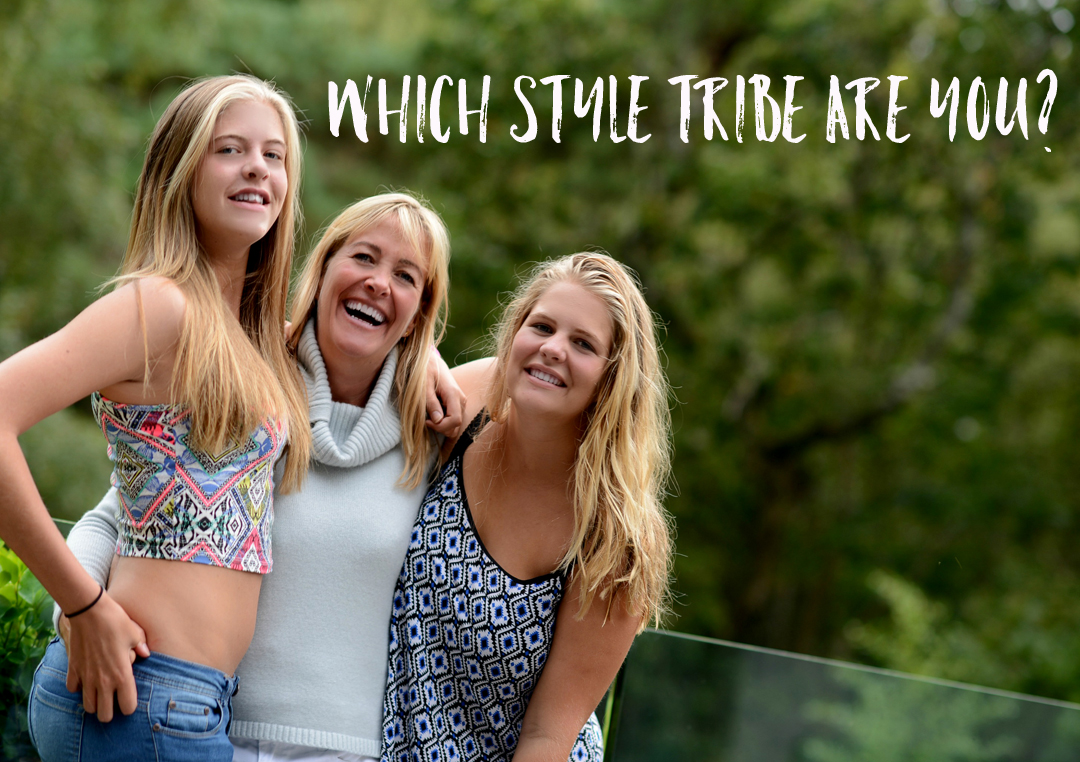 Style Tribes Quiz
Try our Style Tribes quiz to help figure out your Style ID
Get started with our free 5-minute style
tribes quiz - sign up to download