3 ways to work the spring floral trend into your home.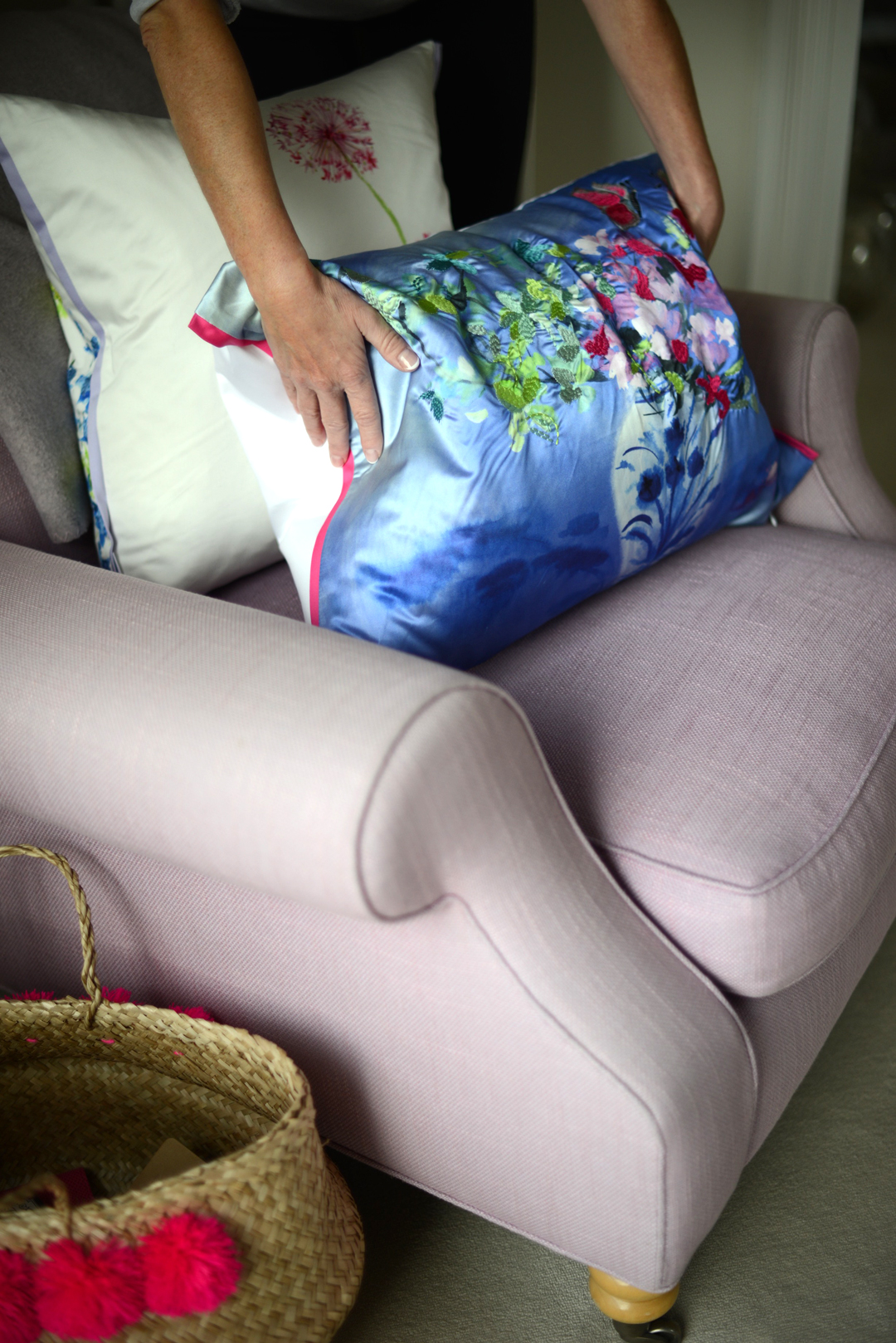 Spring is upon us, and with that, I always feel the need to perk up my interior with a bit of a spring clean and maybe the introduction of a new season trend or two. This year florals are making a big hit on the decor front, so we asked Interior Designer Jo Brown to give us 3 ways to work the floral trend into the home with a little help from Designers Guild.
You might have seen my earlier post on all the new season goodies Designers Guild has to offer this year. I've always been a big fan of their colourful textiles, so funnily enough, they tend to be my first port of call when thinking about introducing new season hues.
Jo recommends the easiest way to add any pattern into your decor is to use accessories. This way you can dip your toe into the trend without having to blow the budget, giving you the chance to ease yourself into it without committing to a whole massive refurb. With this in mind, she suggests adding a floral cushion or two to a corner in your home with the same tonal hues. Using the same tonal hues has a more gentle vibe than contrasting ones, so it's a great way to introduce yourself to a new look. The corner of our dining room above has a gorgeous window seat and a view, but I'd never thought of adding pattern to it. We picked a Designers Guild Fiore Uccelli cobalt cushion to add to the scene, and it worked a treat.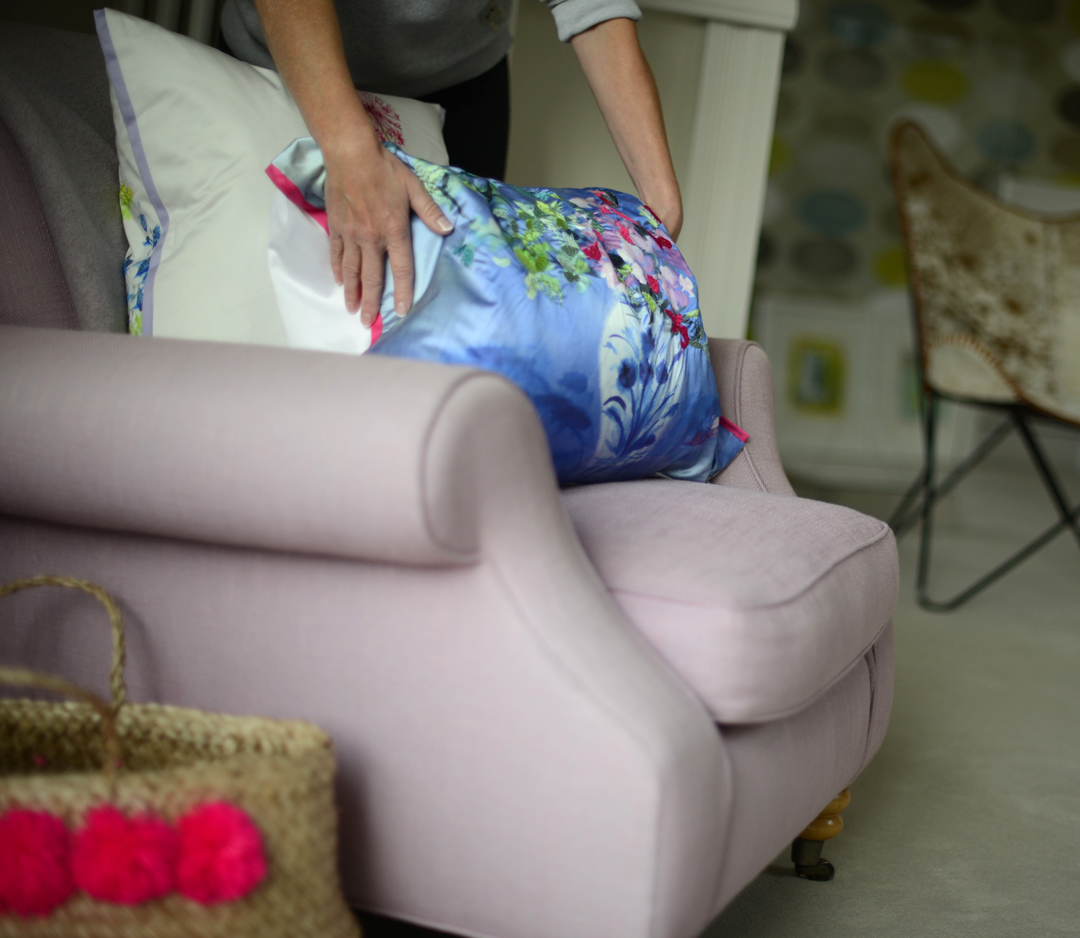 Designers Guild Laterza fuchsia cushion is added to a colourful corner.
If you're already ahead of the game and have some colour and pattern in the home but want to add some more, then think about mixing prints. Try pairing large scale and small scale blooms or patterns with spring-like details – think animals or bird motifs to add a touch of seasonal decoration to your home.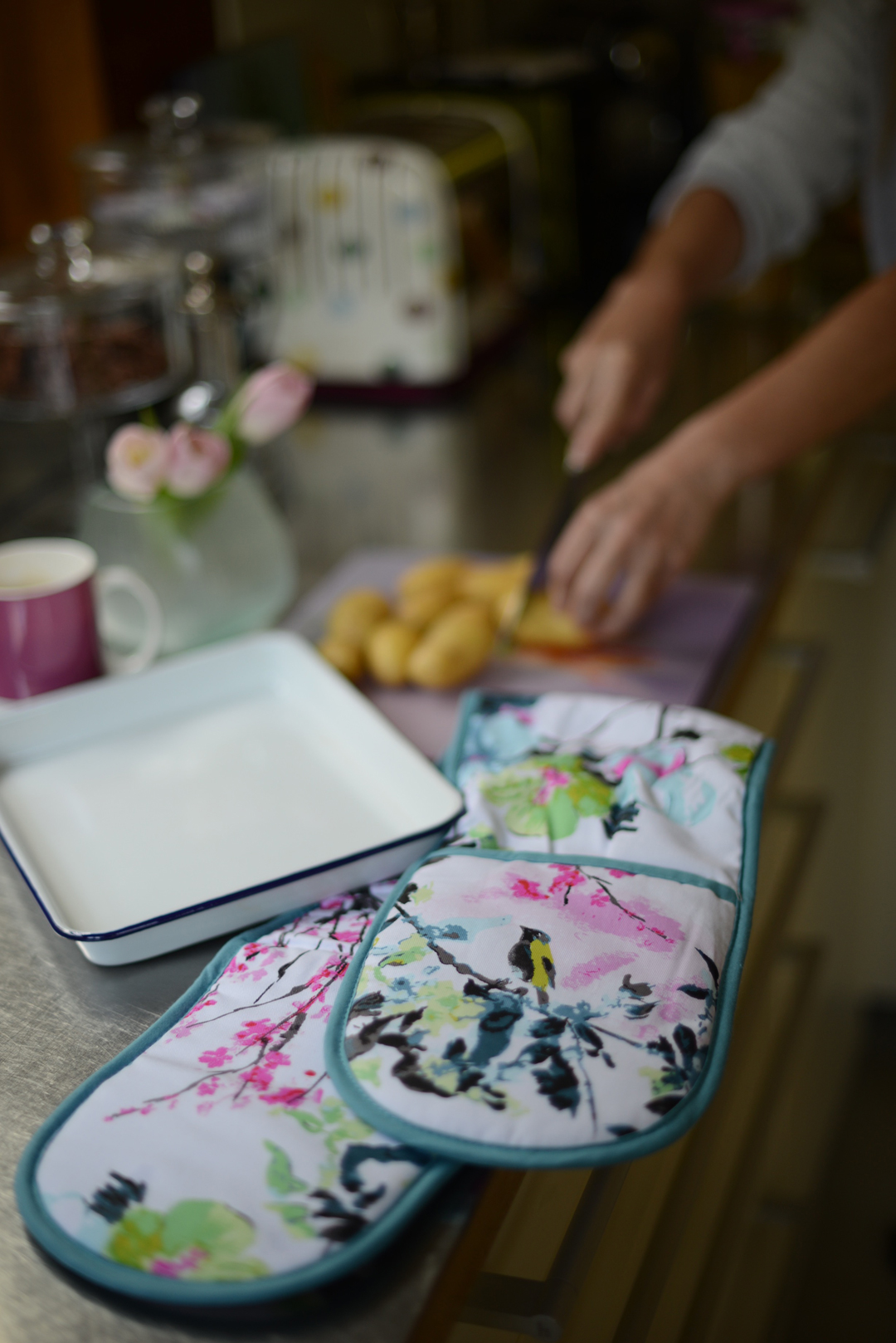 However if throwing a bunch of florals into your home is still a step too far, why not introduce some of the trend into your kitchen with some cute accessories. Think oven gloves, tea towels and even ironing board covers to perk up your space.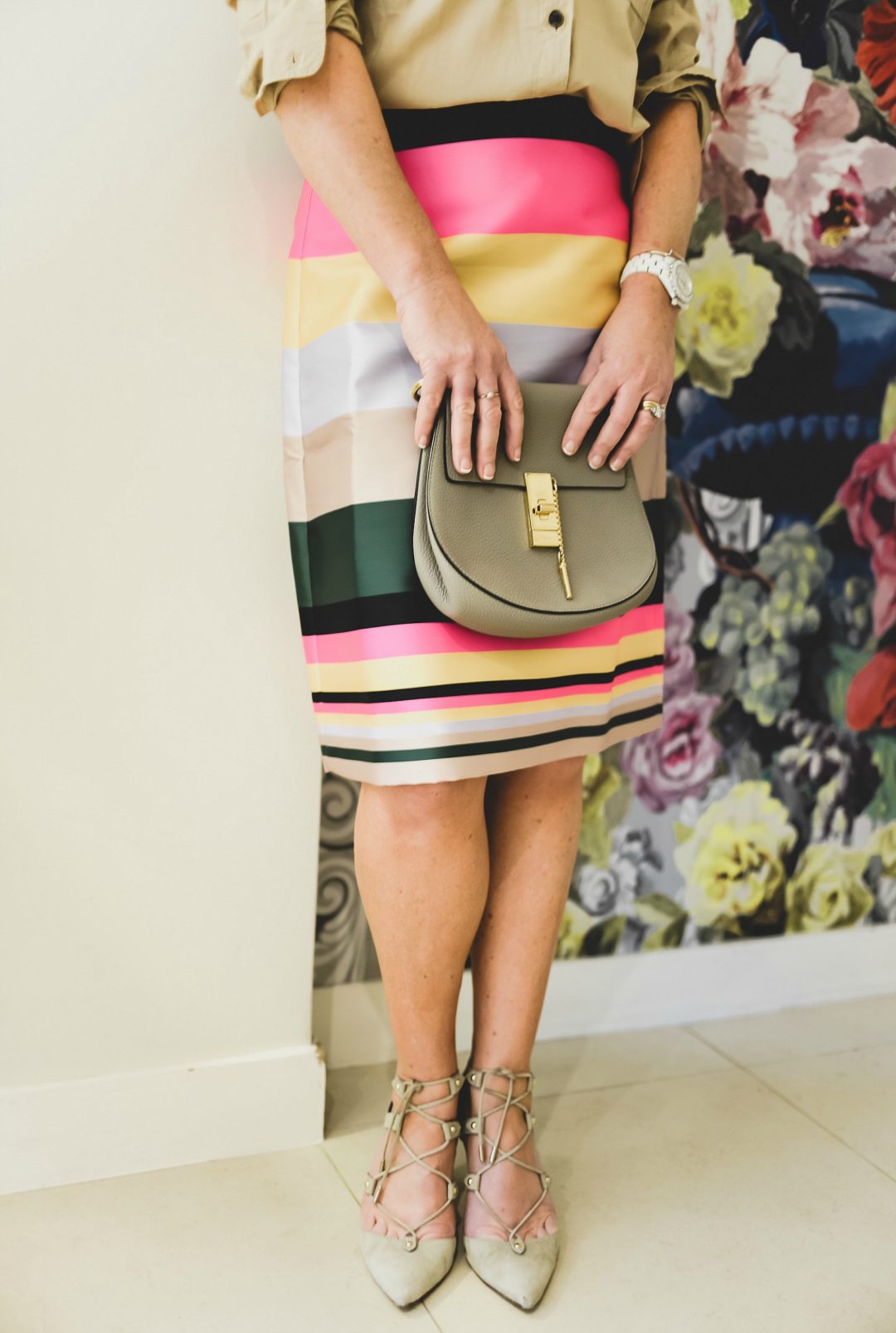 If you get the floral bug this season, you can always expand next year into thinking about larger decor projects like impactful floral walls or fabrics. We love this floral wallpaper in our kitchen which connects the hallway, utility room and kitchen together. You can see it from all sorts of doorways, and it brightens up what was once a dark hallway.
Whichever way you choose to embrace this trend, make sure you check out Designers Guild for some amazing floral trend inspiration. They currently have a spring discount going on. Enter the code DESIGN20 at checkout for 20% off selected products.
With thanks to Jo Brown for her Interior Design advice.
The floral trend… what to shop.
Here are a pile of ways you can dip your toe into the trend this spring. Click the images to shop.

(Visited 166 times, 1 visits today)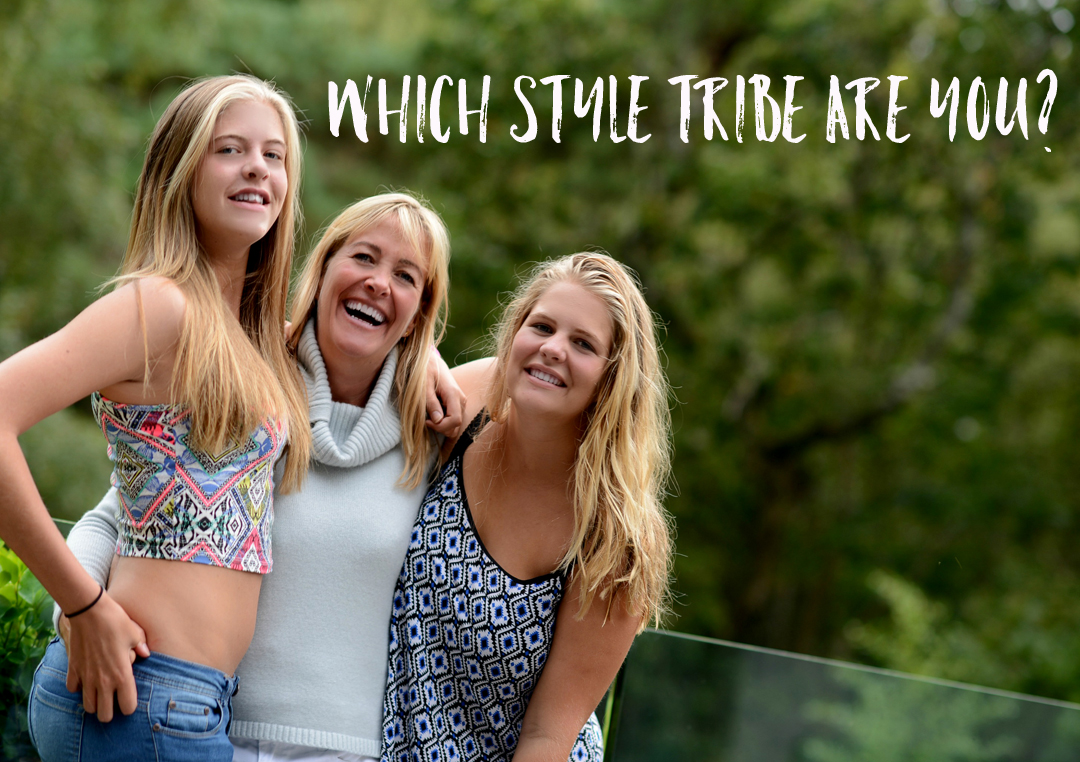 Style Tribe Quiz
Try our Style Tribes quiz to help figure out your Style ID
Get started with our free 5-minute style
tribes quiz - sign up to download