5 Jewellery designers you need to know about
Although we always seem to pay attention to the clothes, each new season there are a bunch of accessories which can also help you nail a trend or two. So, last London Fashion Week I took a stroll around the Designer Showrooms to see some of the up and coming jewellery designers and their collections. Somerset House was busting at the seams with talent, but here are 5 jewellery designers worth stalking for AW15 if you are looking to work some trends.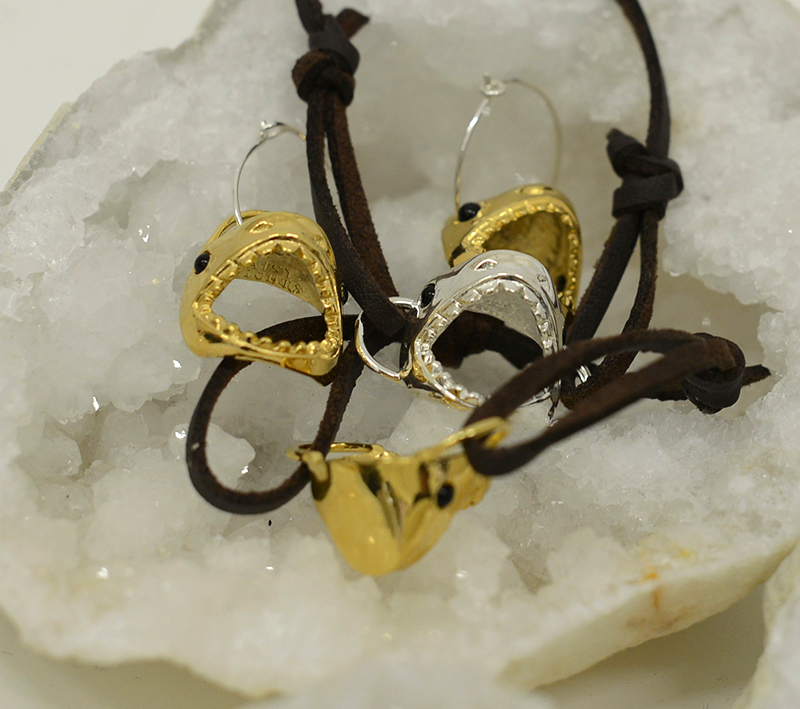 First up is Daisy Knights – I first fell for her collections when I met her a season or two earlier. Think luxury urban pieces with a rock-chick edge. This season she has a pile of really cute shark pieces which would certainly tick the bohemian trend box for AW15.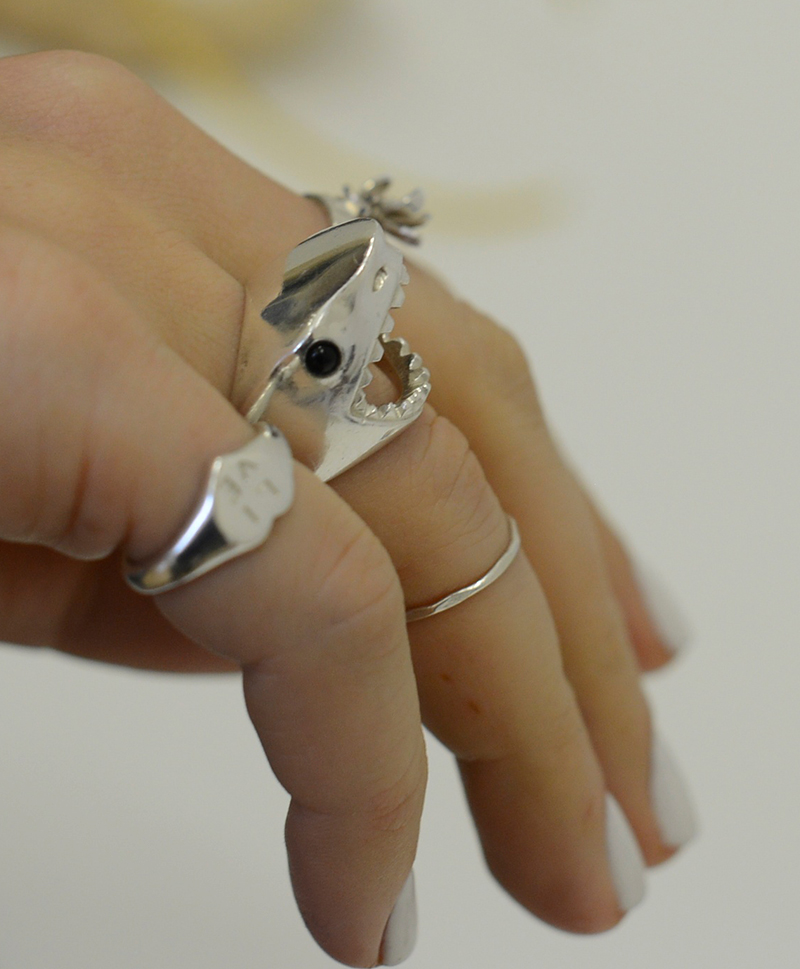 She also came up with these genius lace dimes which are a fun addition to adorn your sneakers, as well as a collection of gorgeous watches available at Selfridges.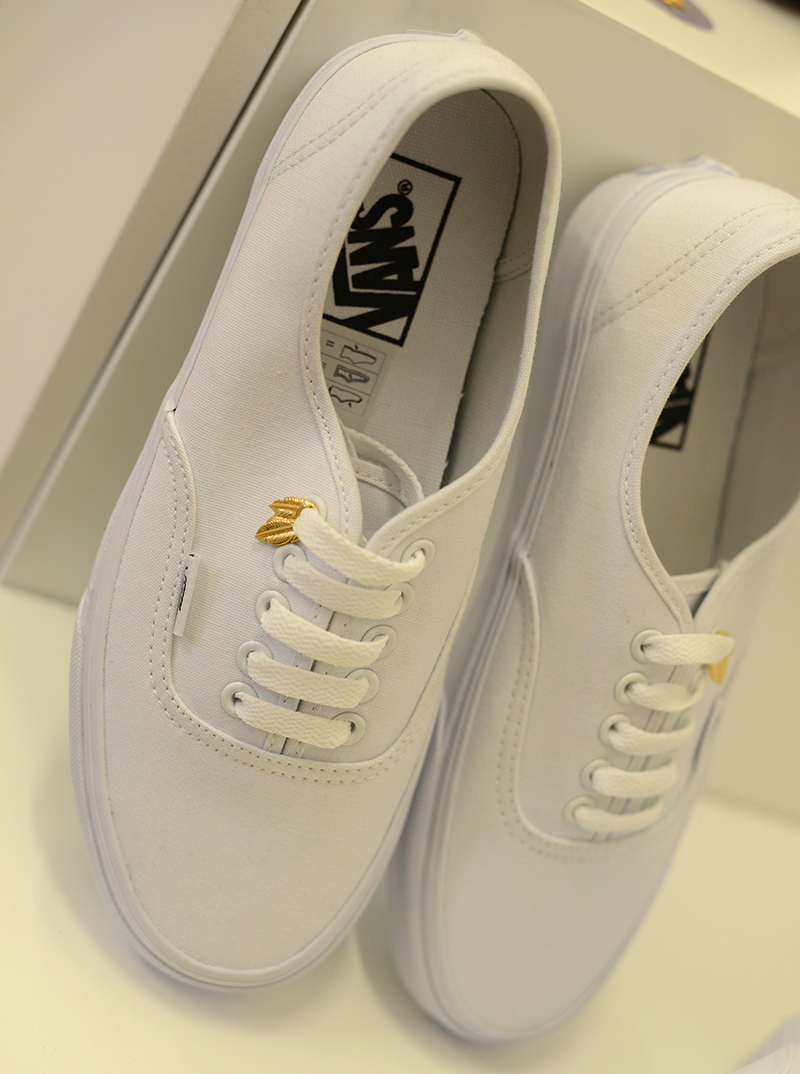 She has a brilliant Instagram account chock full of her travels, inspiration and adventures – definitely worth following here.
If you are more of a delicate and ladylike jewellery fan, check out Phoebe Coleman and her awesome stacking rings for the season ahead. Stacking rings are having a bit of a moment in the jewellery world, I loved the elegant 'Full of Power' ring seen in the image below.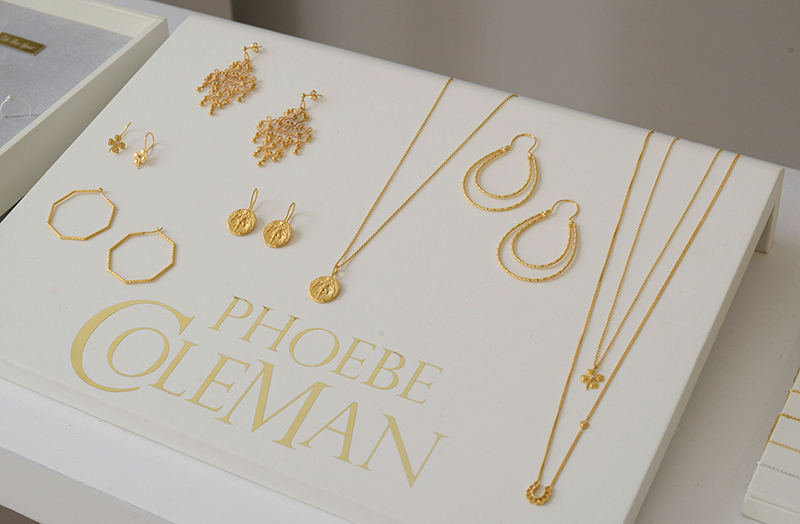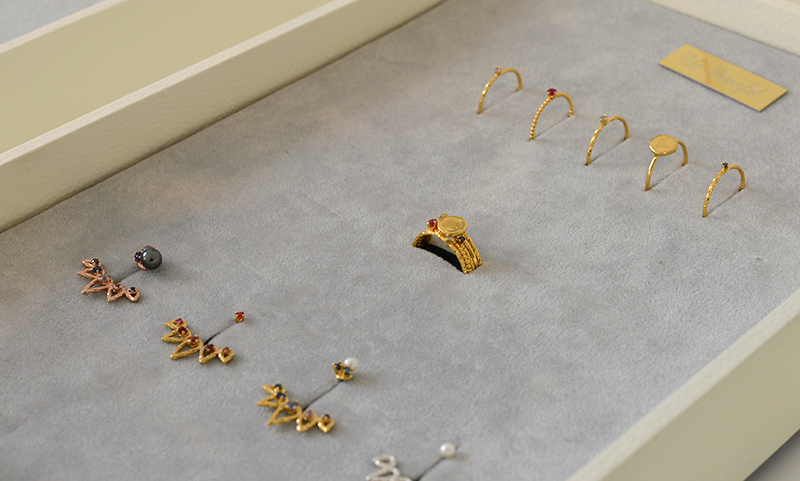 For the slightly more quirky collector who is keen to keep up with the fantasy/fairytale trend – you might find the Alighieri collection more your thing. Designed by Rosh Mahtani these amazing pieces are inspired by Dante Alighieri's 'Divine Comedy', with each piece corresponding to one of the poet's 100 poems. Rosh designs her collections with the notion that her creations all tell their own story and are modern heirlooms in waiting, ready to head out on life's journey with you. Think beautifully battered and imperfect but eye-catching pieces.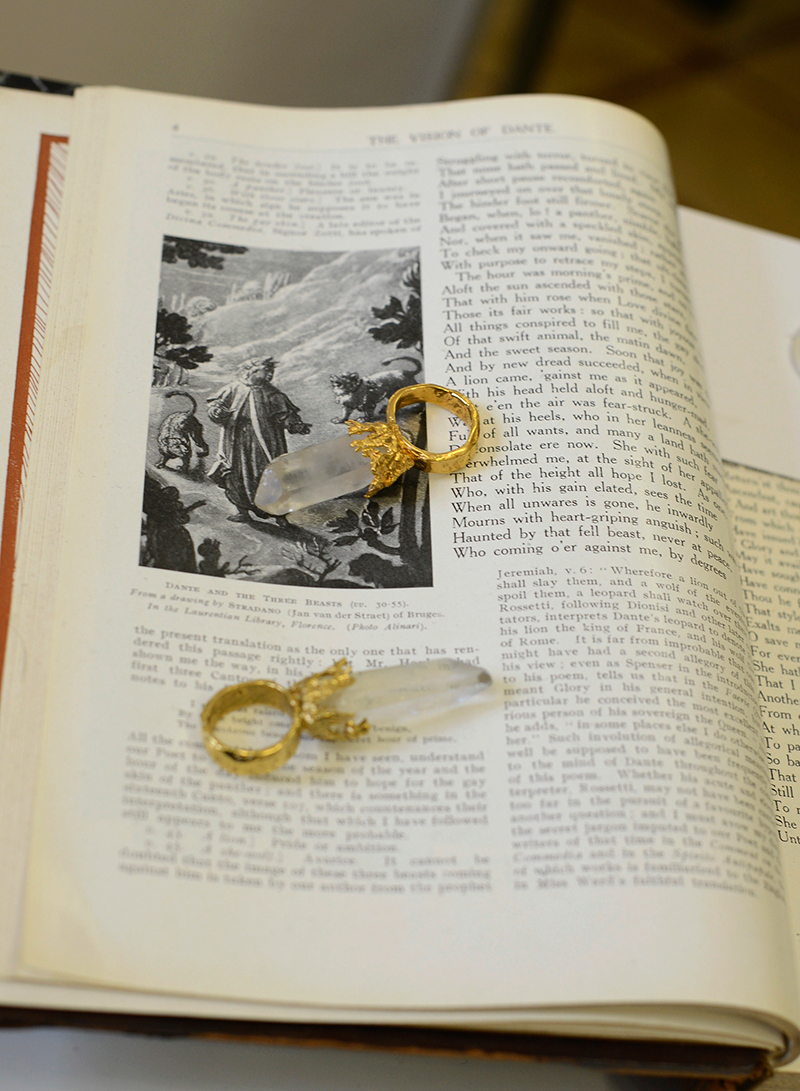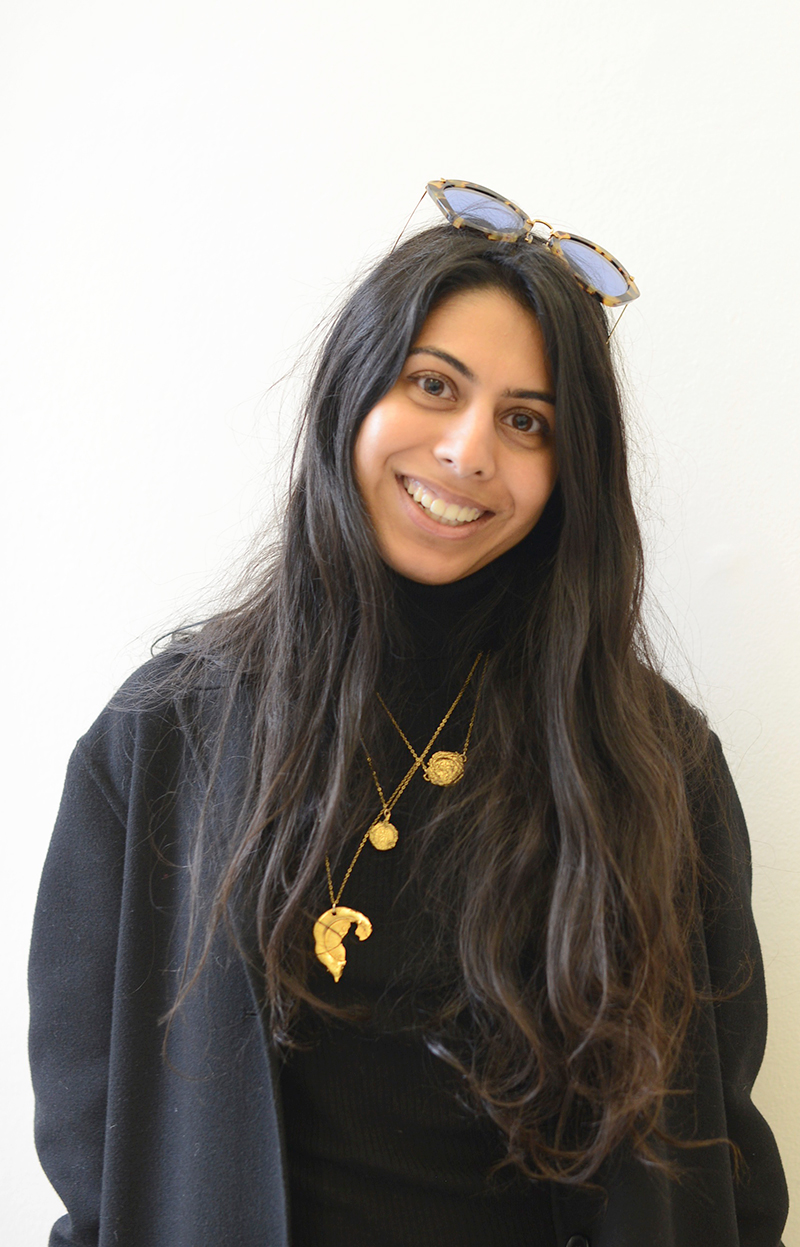 Alighieri designer Rosh Mahtani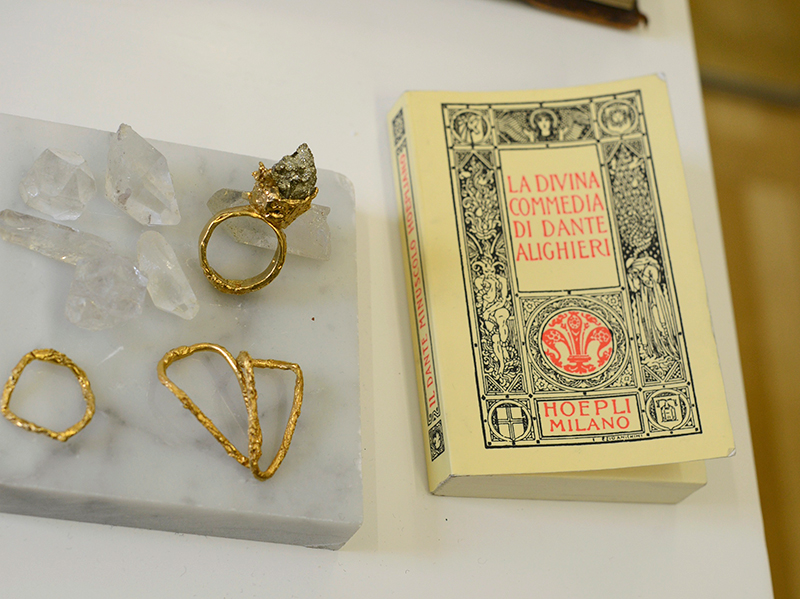 For a more modern nostalgic feel definitely take a peek at Alice Cicolini's summer snow collection. These little beauties are inspired by the pollen from poplar trees in Moscow which transform the city in the summer. With an art nouveau vibe, they really are delightful up close and personal.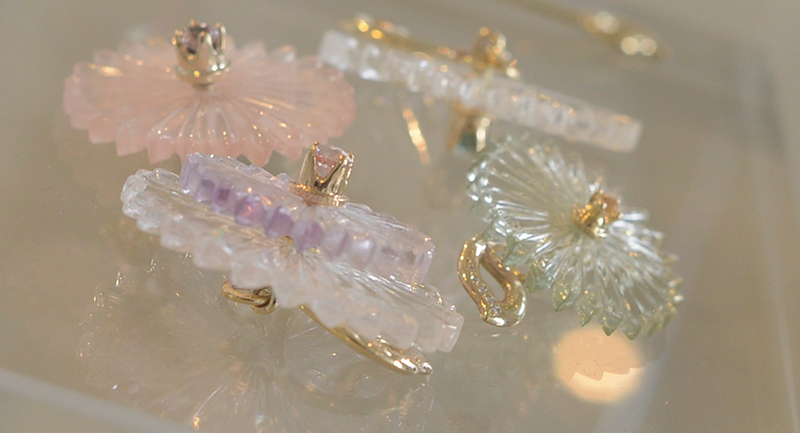 I also loved these Jessie Harris pieces which had a much cleaner and graphic feel to them and are perfect for nailing the utility trend which is heading our way this Fall.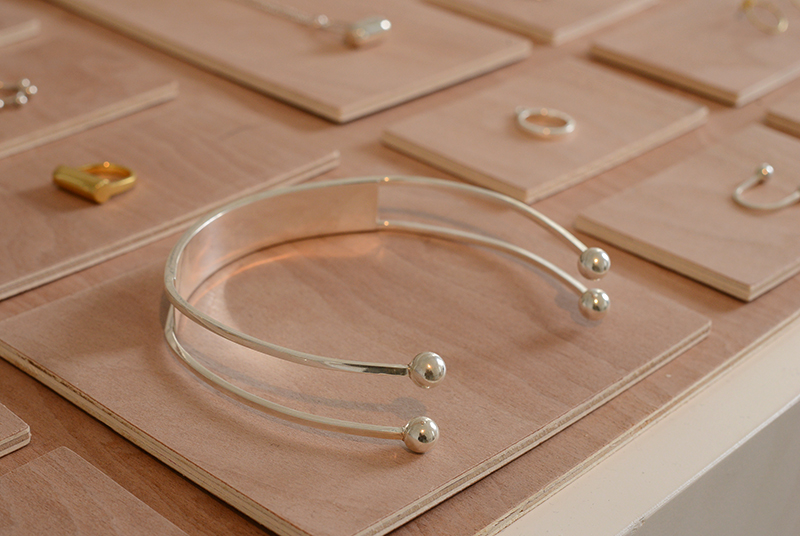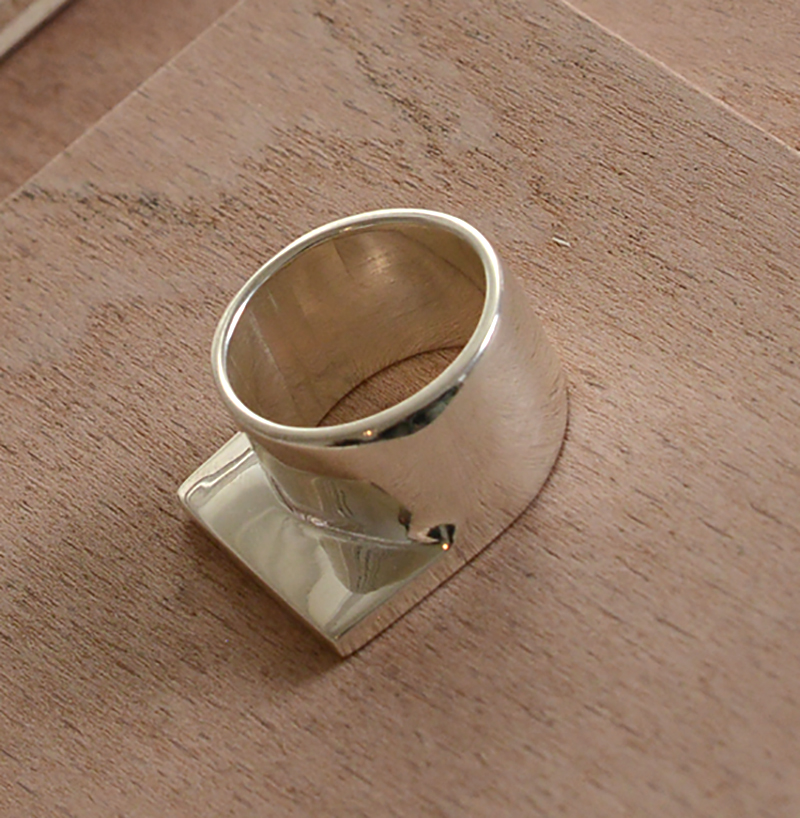 Some of these pieces are already available in stores – click the images below to shop direct.

P.s. We've been nominated for the Amara Interior Blog Awards for the best fashion inspired blog – would love your vote if you have a spare mo…. simply click the vote button below…
(Visited 99 times, 1 visits today)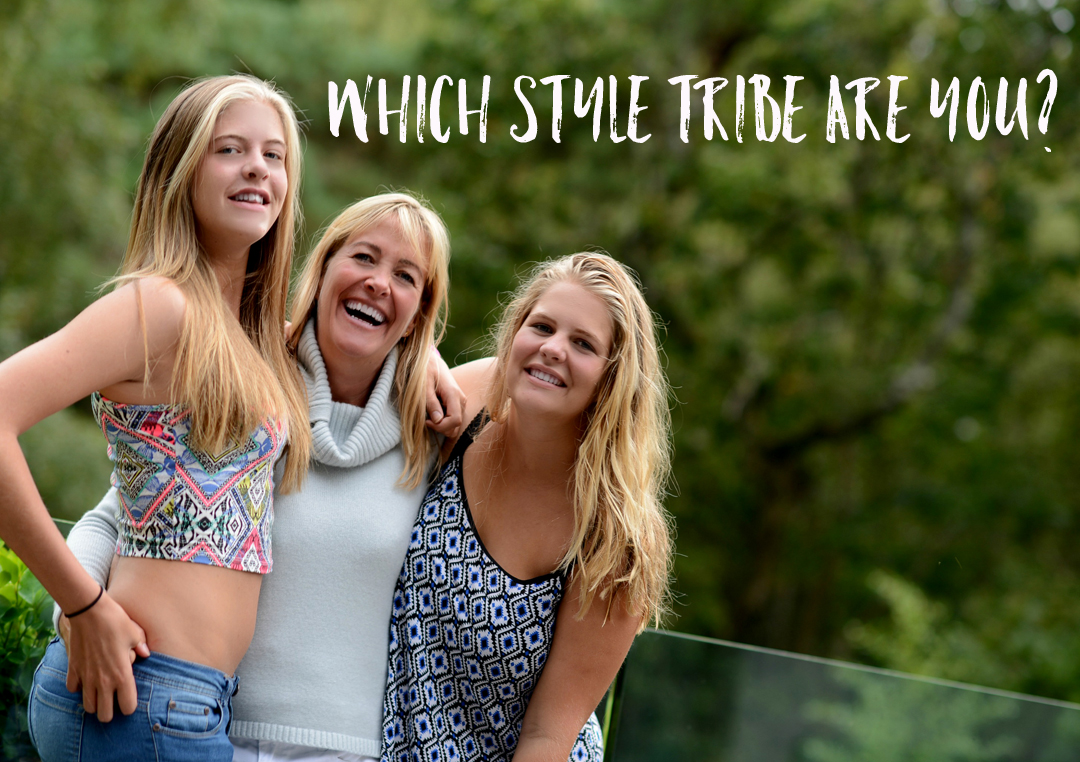 Style Tribe Quiz
Try our Style Tribes quiz to help figure out your Style ID
Get started with our free 5-minute style
tribes quiz - sign up to download