5 minutes on fashion: Julia Rebaudo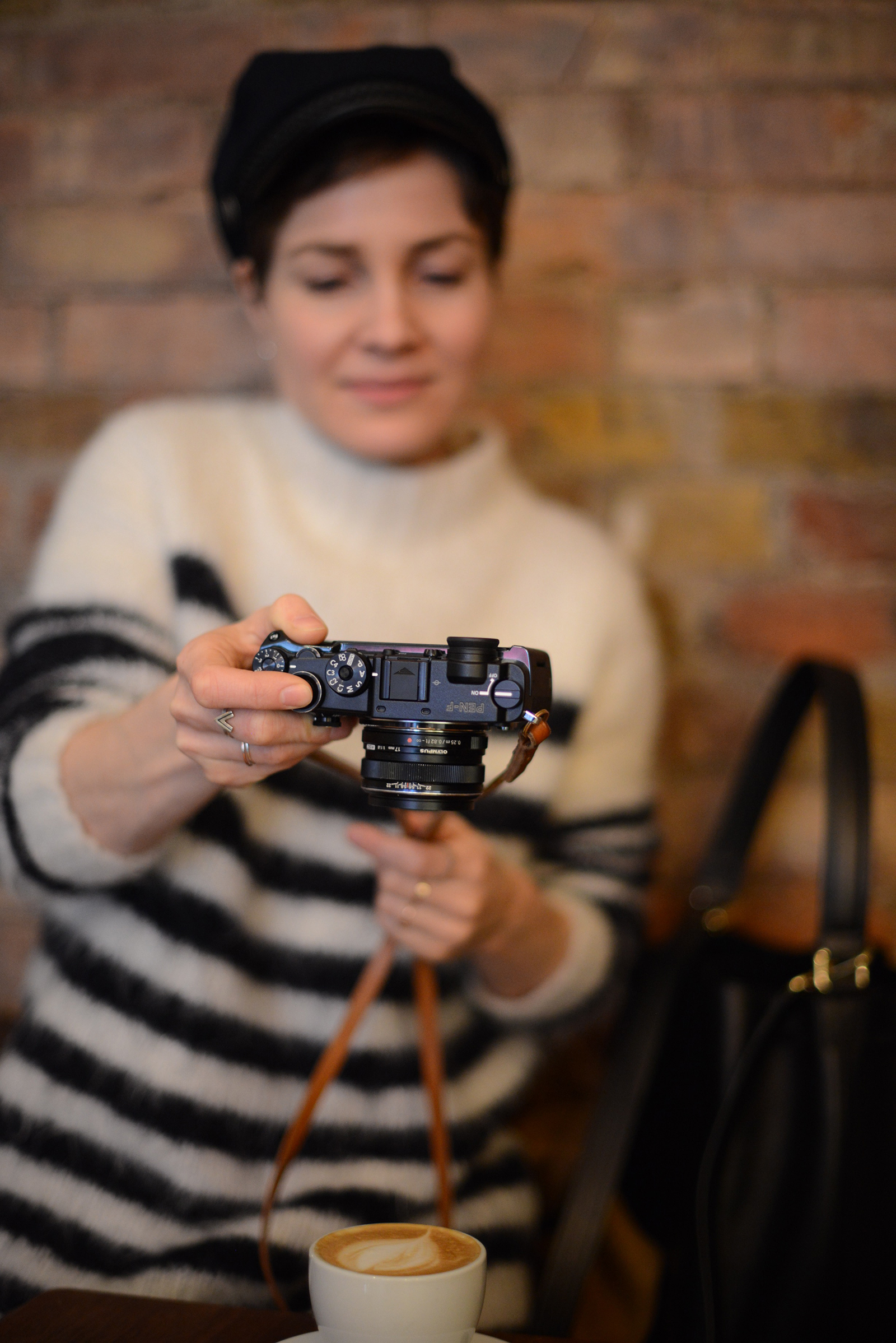 The first time I met blogger and freelance journo Julia Rebaudo we were both holed up on the outdoor deck of the Radio Rooftop Bar in London in the midst of editing our images from a pile of London Fashion Week shows a few years back. After comparing cameras in an overly geeky manner – mine a trusty Nikon, hers the beautiful Olympus Pen (which she is now an ambassador for) our common bond over photography blossomed. These days, when not editing her lovely Stylonylon blog,  Julia can mostly be found working on all sorts of exciting collaborations with her Olympus Pen by her side.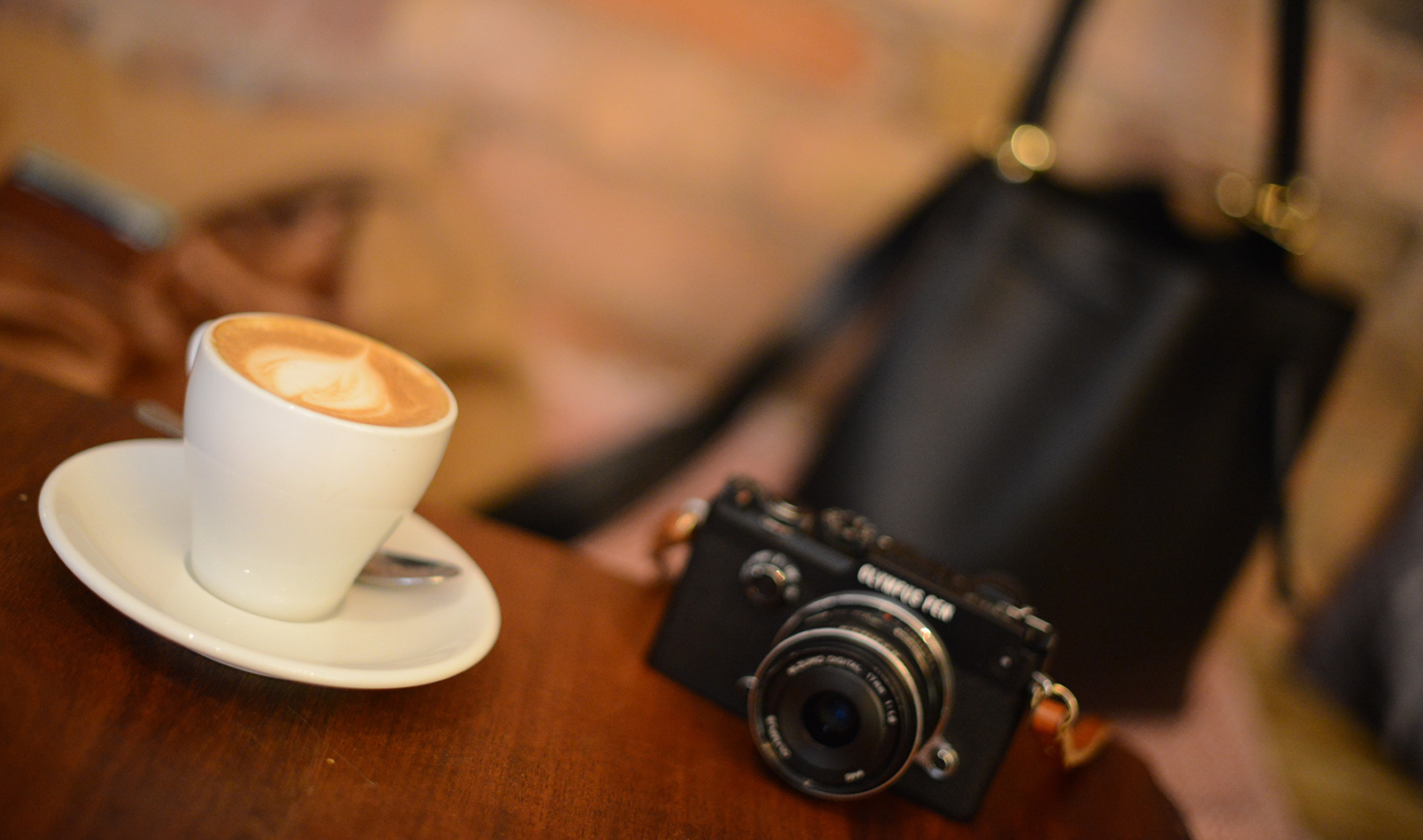 She recently showed me around her home neighbourhood of bustling Clapton in East London, but along the way, I managed to snatch a few insider gems on how she got where she is and what her personal style quirks are.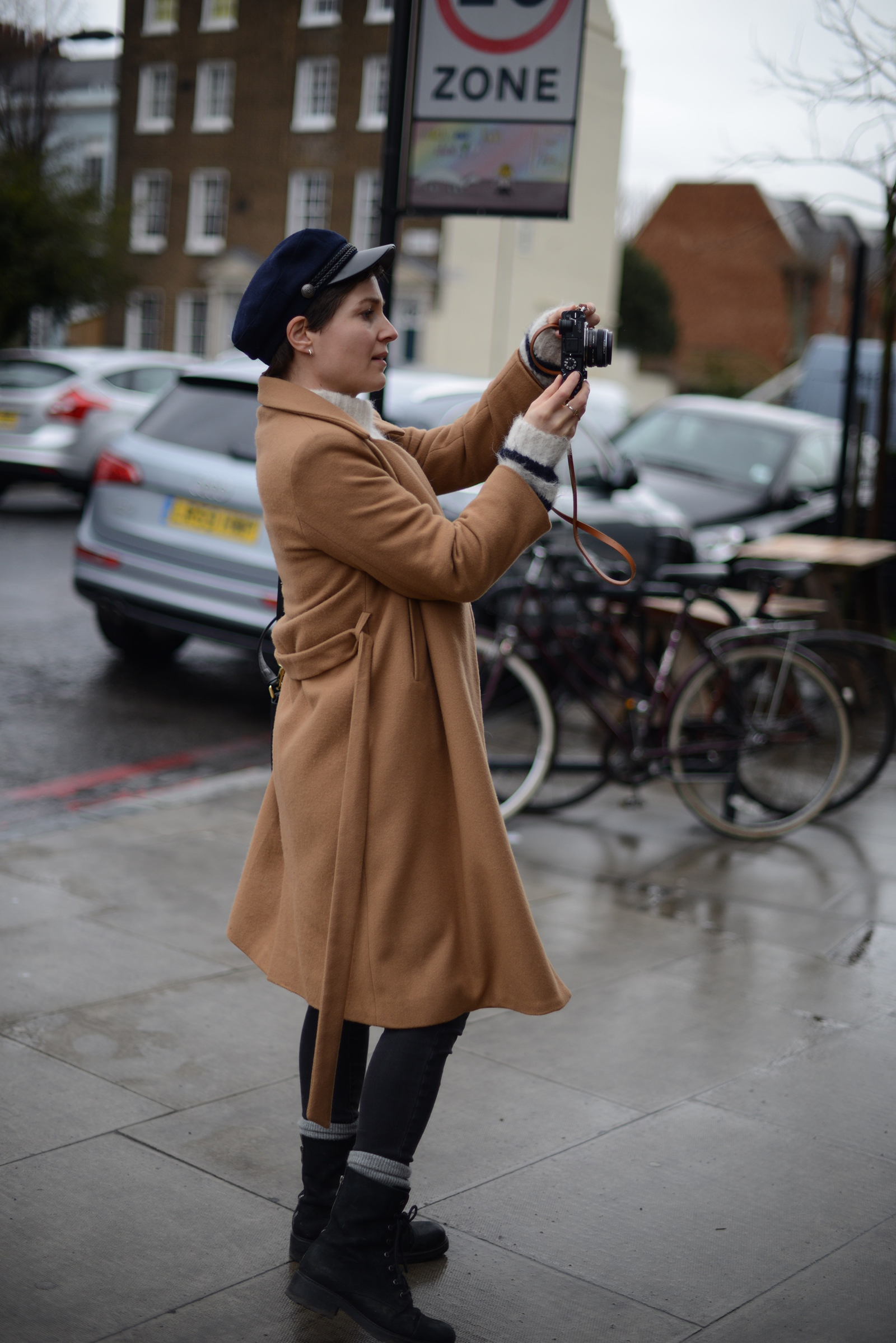 Julia Rebaudo on her career…
How did you get into professional blogging?
I took it up as something to indulge my love of clothes and photography while on maternity leave from my journalism work. It slowly grew and took over my life!
What is your favourite part of the job?
Definitely meeting new people – often super inspiring and friendly creative types.
How long does it take you to put a blog post together?
If there's no photography involved it can be anything from half an hour to a half day. If shooting is involved that in itself can be half a day or more before you've even sat down to edit images and then write. City guides take me forever, up to two days sometimes – choosing which photos to use (and I take a lot) and then editing them can take hours…!
What's the hardest part of running your own business?
Having to do it all yourself – from content creation, attending events and meetings, marketing, dealing with tech issues, researching, chasing invoices… the list goes on! But then that's also the best thing.
Who's your icon in the fashion industry?
Style-wise I'd have to say Caroline de Maigret – total babe.
What's your photographic weapon of choice?
Olympus Pen – I have three different models! The E-PL7, E-P5 and most recently the F.
What's a typical day like for you?
No such thing really! It's a constant mash-up of being at my laptop answering emails and putting out content, popping out to shoot outfit posts, have meetings, go to press days, attend events. I just try to fit in as much as possible, all while hunched over my phone on Instagram!
Other Bloggers – comrades or competition?
Definitely comrades. I've made so many brilliant friends through blogging. Bonding over what you do for a living and interests is such a positive experience.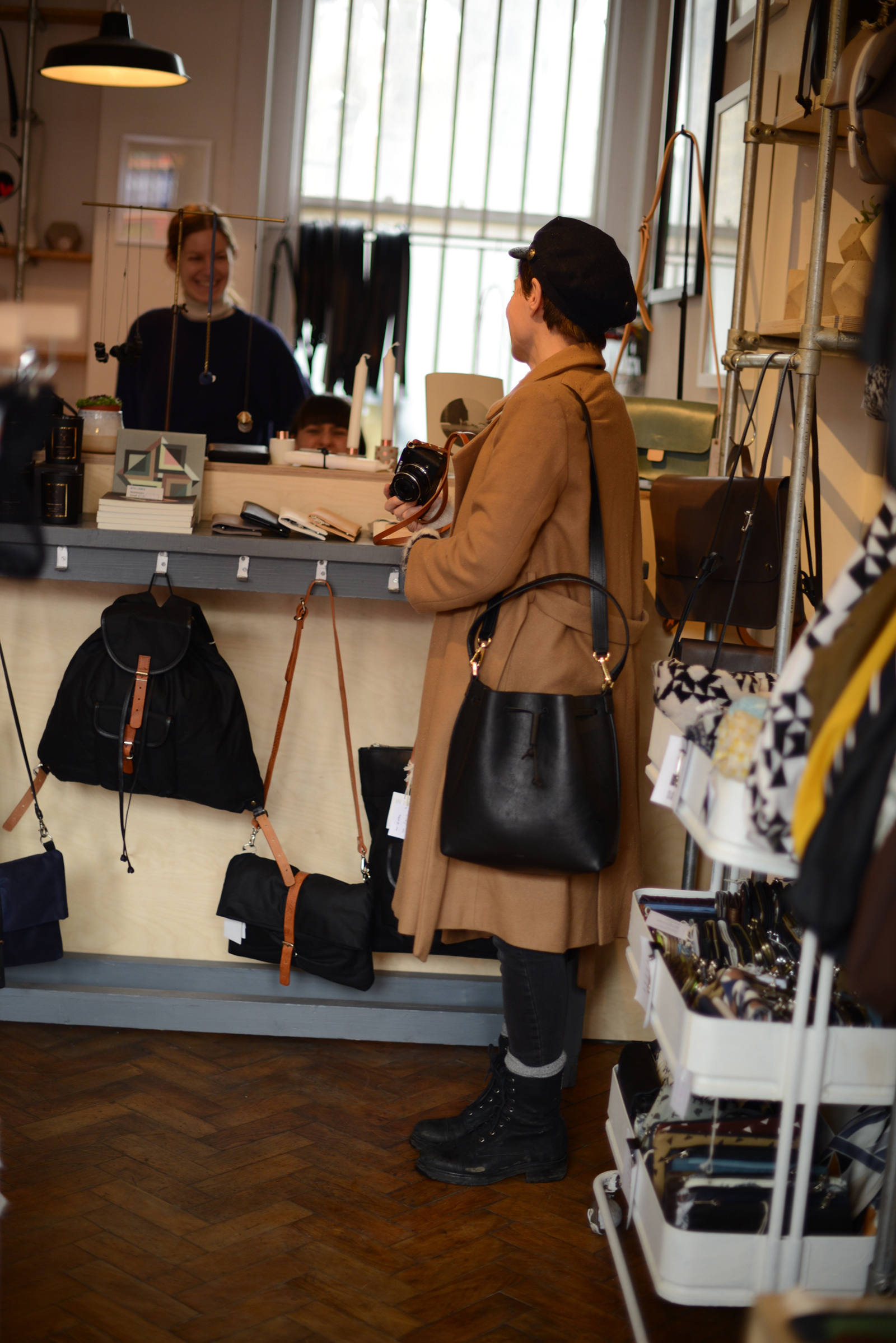 How do you dress for the day – comfort or style?
Comfort mainly, with a touch of style!
Julia Rebaudo on her own personal style…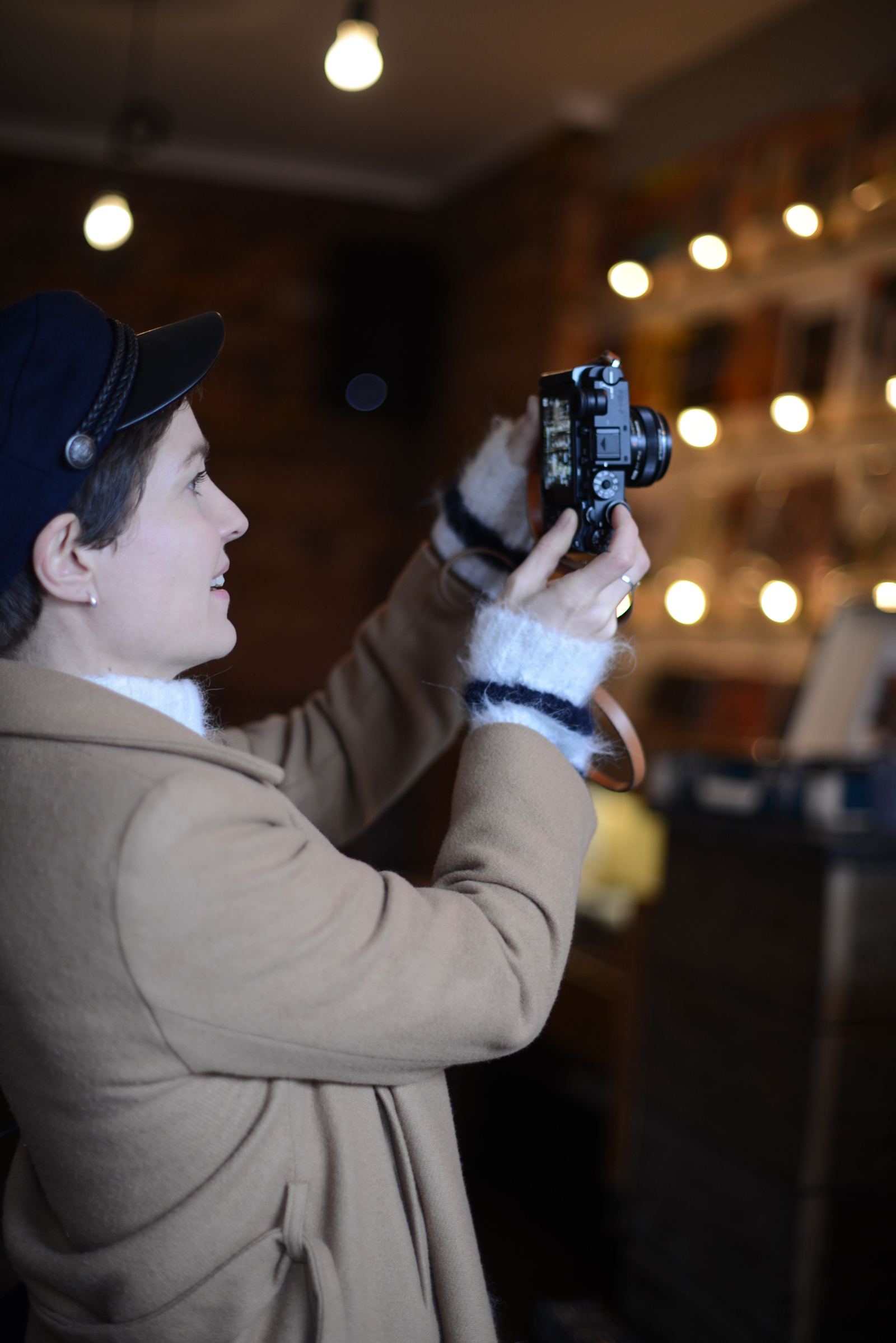 What's your personal style quirk?
Gotta be this constant cap-wearing I've had going on since getting a pixie crop at the beginning of the year.
What do you splurge on?
Shoes and handbags… and denim.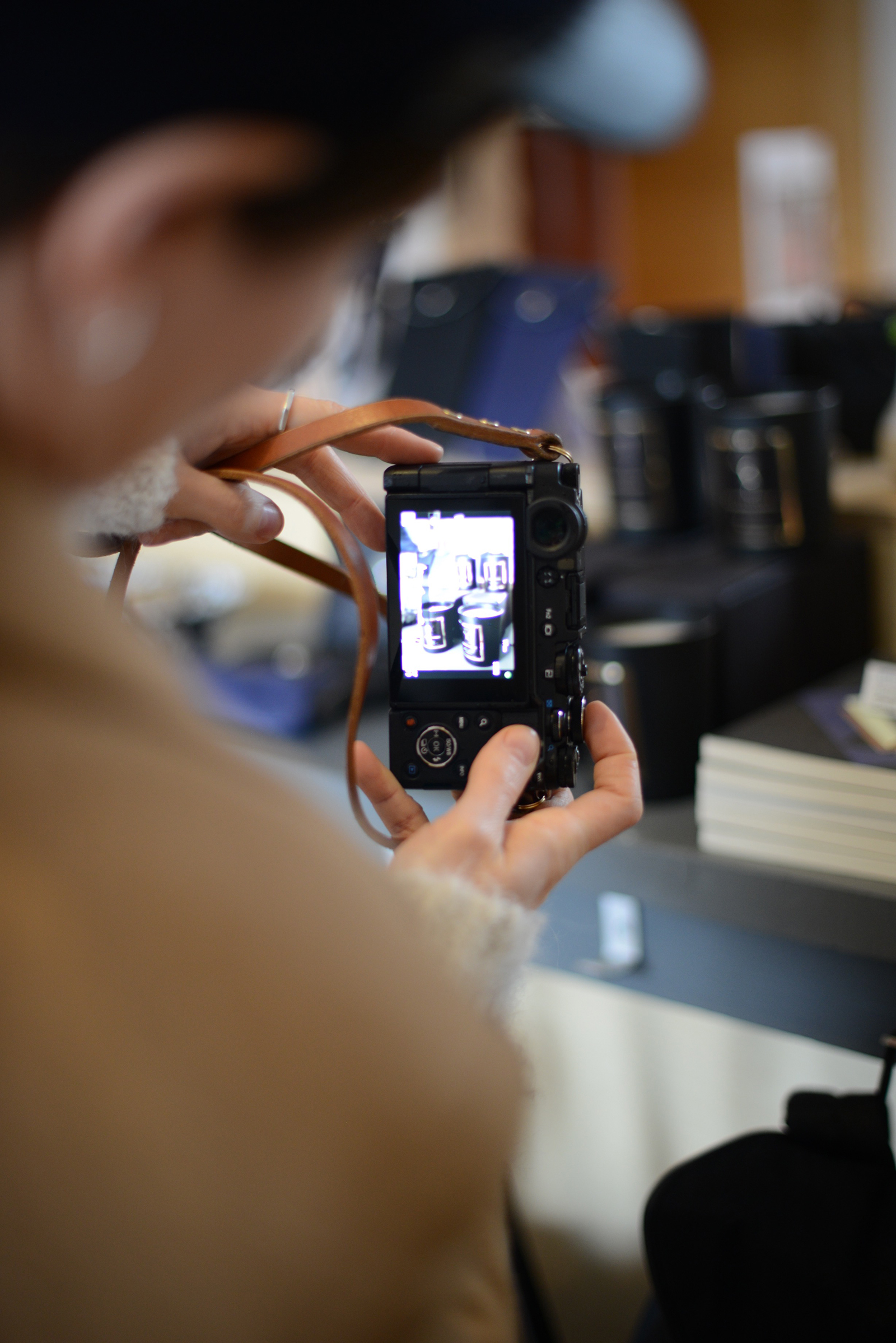 Which item do you wish you could have from your mother's closet?
Her 70's Burberry trench and various Mulberry bags, vintage pieces now!
A fashion rule you never break?
Ummm – not very good with fashion rules…
Heels or flats?
Flats, in the form of trainers, loafers, and sandals for sure.
3 of your favourite stores/designers?
Love Bethnals for their denim, Gestuz for amaze Scandi design that has a real sumptuousness about it and French online store Sezane.
Lipstick or chapstick?
Utterly useless with lipstick, own it, don't wear it. So chapstick and a million pots of lip balm.
Check back here soon for our shopping guide to Julia's home neighbourhood of Clapton.
With thanks to Julia for the interview. To check out her blog head to Stylonylon. Or follow her adventures on Twitter/Instagram/Snapchat @stylonylon
(Visited 88 times, 1 visits today)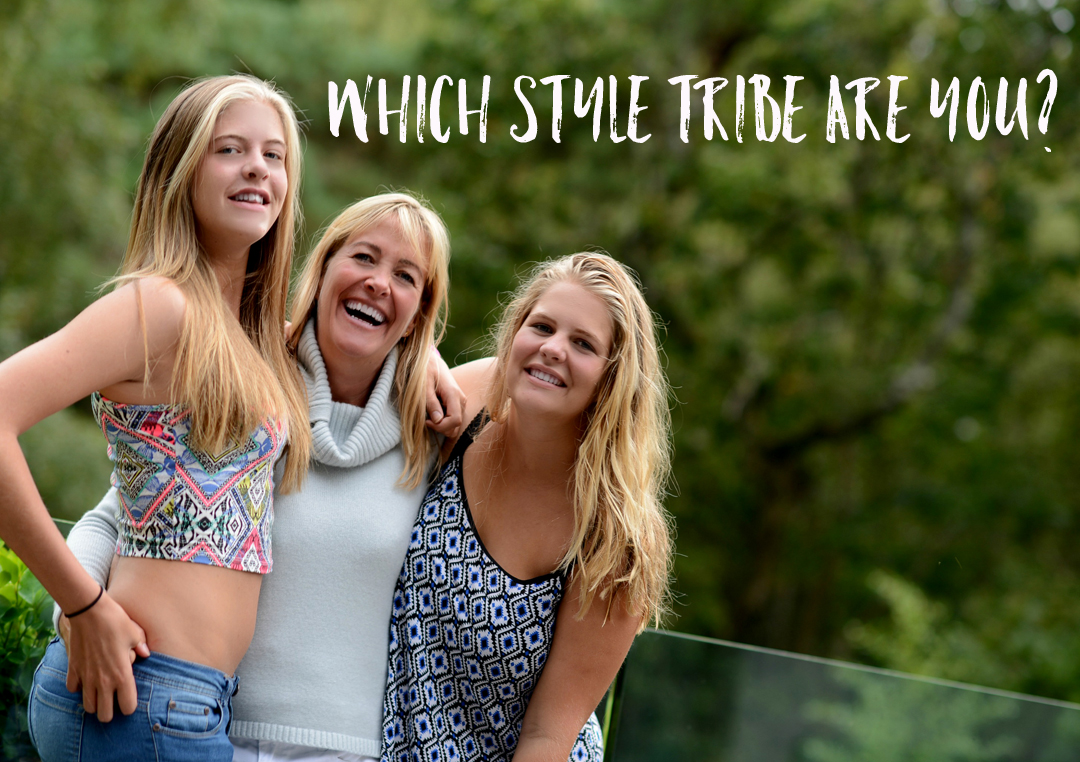 Style Tribe Quiz
Try our Style Tribes quiz to help figure out your Style ID
Get started with our free 5-minute style
tribes quiz - sign up to download