5 Minutes on Fashion with Natasha Lunn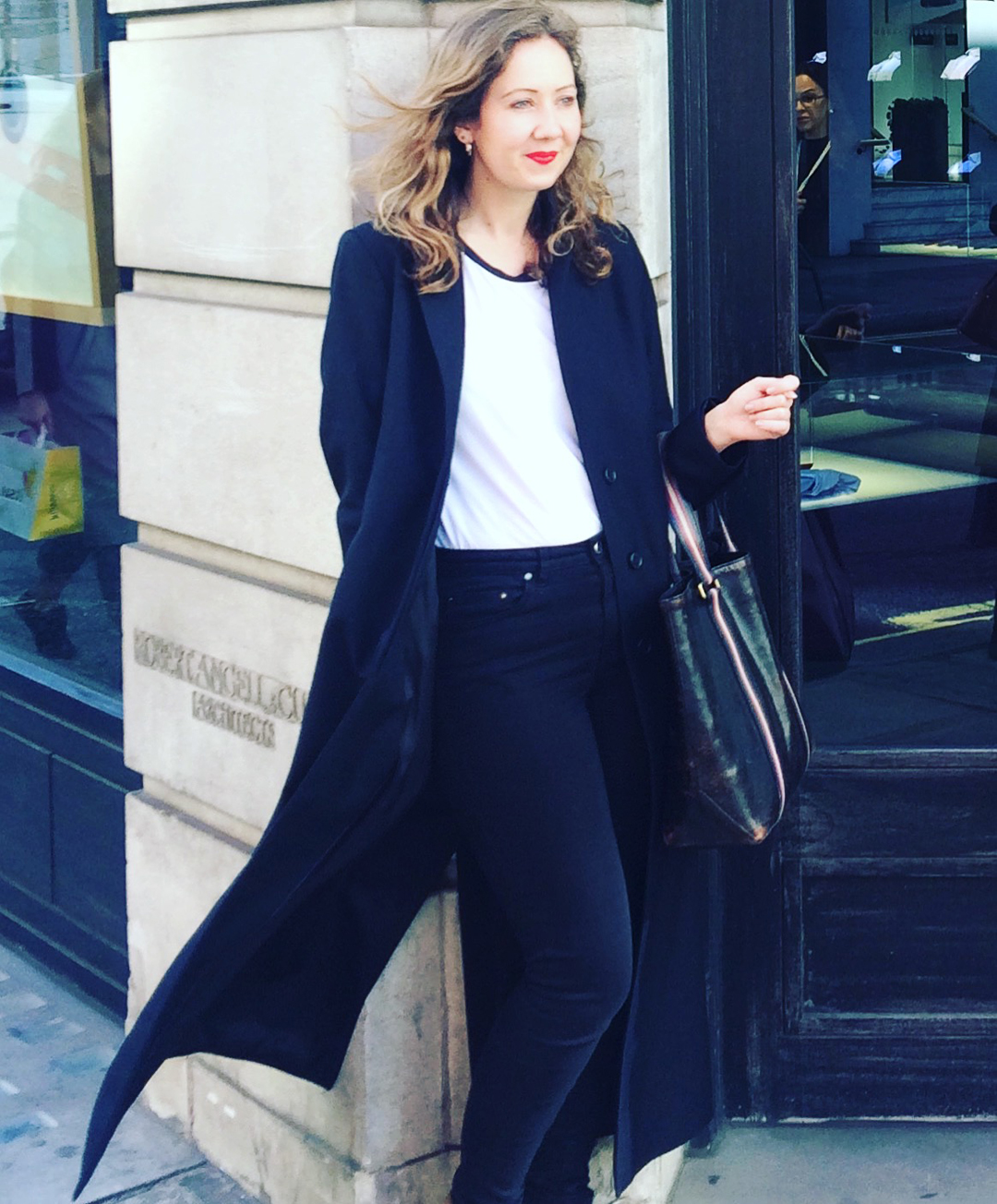 I first met Natasha at an amazing breakfast event with the founders of uber-luxe stationery brand Kikki.k as part of the Red Smart Women Week last Autumn. After bonding over her gorgeous choice of dress for the occasion (it was Topshop but looked totally Self Portrait), the breakfast group got down to sharing stories about taking time out to dream and then acting on those wistful notions to make them a reality. Here it emerged that Natasha (whose day job is features editor at Red Magazine) has an alter ego who dreams big and writes pleasing prose about all things love in her spare time. So it dawned on me that she would be another perfect person to ask to join our merry band of players who've taken part in our 5 minutes on fashion series, and what better day to talk about love than Valentine's Day!
Natasha on her work.
How did you get into the magazine business?
Until I was 27, I worked in advertising, on the John Lewis account at a brilliant agency called Adam & Eve. It was one of the best ad agencies around, full of super smart, creative people, but deep down I always knew that I wanted to create content in some way. (Because I was in what they call 'account management' my job involved bringing the 'creatives'' work to life, rather than coming up with ideas myself.)
So I quit my job, went back to study an NCTJ journalism diploma, and then got my lucky break at Red after interning at the Sunday Times Style Magazine and Stella (and waitressing as a pizza waitress on the side!). I started as a features intern and became features editor three years later.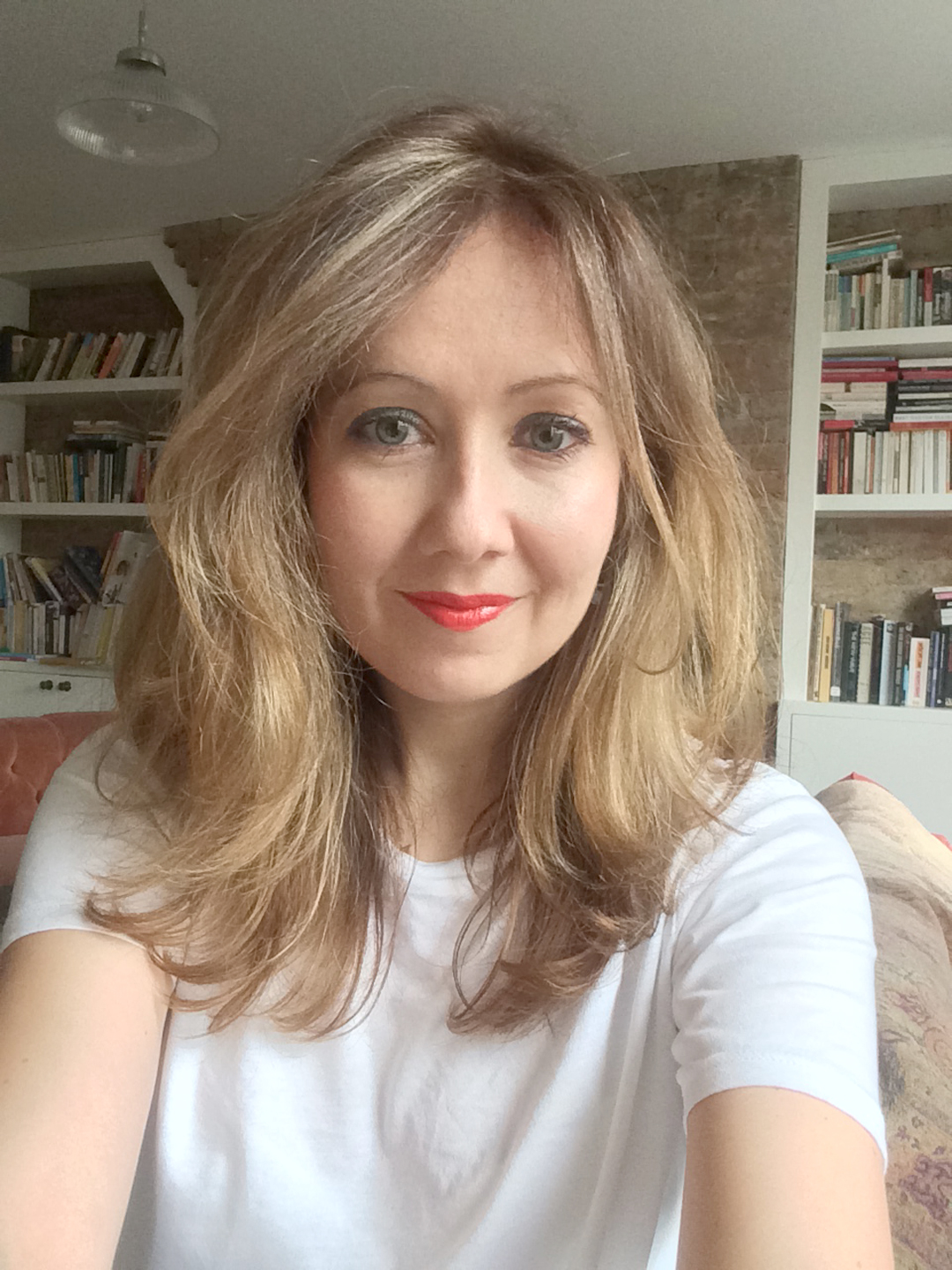 What's your fave part of the job?
Ever since I was a kid I've loved asking questions: when did you know you were in love? What sort of teenager were you? What are you most afraid of? Now I am in a job that gives me permission to ask personal questions and to try and cut to the heart of what life is really all about. What could be better!?
I love working in an environment that encourages me to think about what drives all of us: what makes us happy or sad; how we love and are loved; how we pick ourselves up again when life throws us tough times; what success means to different people. So my favourite part of the job is the license to be curious and to ask people about their inner lives in the hope that Red readers can learn something from those truths too.
How do you keep your writing style fresh and relevant?
I certainly notice trends in writing – for example, when Liz Gilbert became successful I think a lot of people were influenced by her short sentences.
To me, though, relevance is about finding the truth in a story and then opening that out in a way that makes other people relate to it. The best writers I work with manage to make their personal story about everybody that reads it – and that's what I try to do, too. That's also something that's really important to me when I'm writing Conversations on Love, my bimonthly Tiny Letter that aims to investigate love one conversation at a time. I try to interview people who not only have a personal interest in love but who I know will say something that my subscribers could apply to their own lives in a useful, memorable way.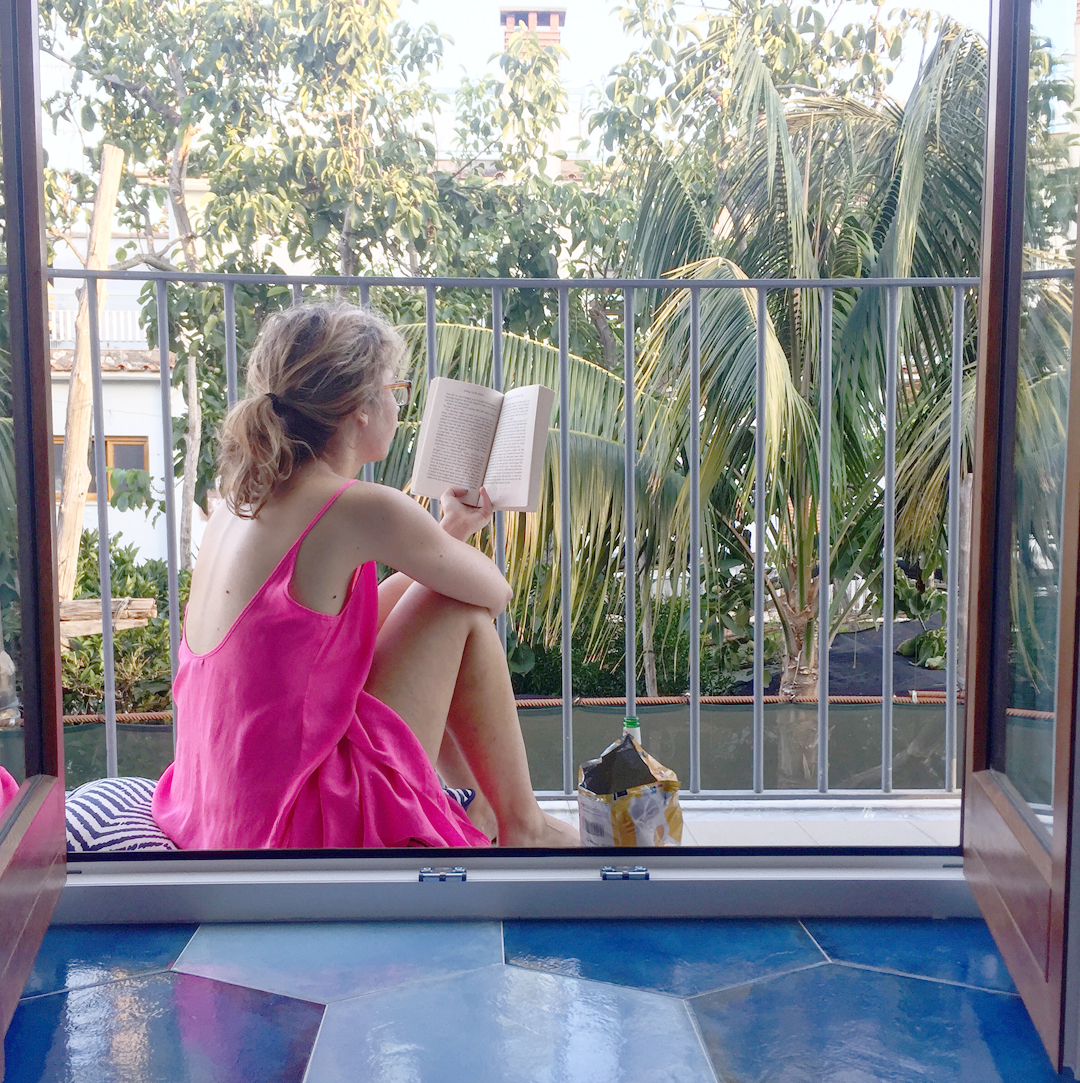 What's the hardest part of finding the perfect feature?
A lot of people forget the point I made in the previous question and are so keen to tell their own story that they forget about the reader. I think now; hopefully, I can spot that fairly early on but certainly, in the early days I commissioned a few writers like that and those pieces were very tricky to edit!
And it is hard to find the writers who really make you feel things, who write with that extra bit of magic without being indulgent. I know when I get a commission right because everyone around the office – from the subs team to the intern– will come up to me and say that they loved a particular piece. The writers who I get that sort of feeling from are the ones like Molly Guy, Mira Jacob, Dolly Alderton, Sarah Hepola, Sarah Treem, Sophie Heawood, Emma Laurence, Heather Havrilesky – there are lots of them! As much as I love writing, I love commissioning other writers too; I would say I get equal pleasure from both aspects of the job.
Who's your icon in the magazine/publishing industry?
I have so much respect for editors like Penny Martin at The Gentlewoman, Danielle Pender at Riposte and Stella Bugbee at The Cut, who all continue to surprise and assume intelligence in their readers. The profiles in The Gentlewoman are particularly brilliant and often stay with me long after I finish the final word.
I'm also really excited about all the different ways people are finding to tell stories today: I love Max Linksy's Longform podcast, Jean Hannah Edelstein's TinyLetter, the Dear Sugar podcast, Fresh Air, Dan Jones' Modern Love section in the NY Times, Dolly Alderton's Love Stories podcast…and many, many more.
And closer to home, I've worked with Sarah Tomczak – my executive editor at Red – since I was a features intern (when she was the features editor). In some ways we are very different – she is a domestic goddess; me, less so! – but I think we work well together because we tap into two facets of the reader. She is like Blake Lively (enviable blonde locks and a sunny disposition) whereas my role model is probably someone more intense and emo like Winona Rider in Reality Bites; to me, those two would be a fun combination!
I also have a lot of respect for the way she juggles her work and family with optimism and grace – she makes it look easier than it must be.
Which aspect of the writing process do you find the most fun and which most challenging?
With work, I do find it hard to write every piece; it's never easy, it never just flows out of me in an hour, and there is always that point when you sit there with two-word documents full of quotes and notes and think, this is a mess!
But I really enjoy listening to the recording of the interview and thinking about what quotes I am going to group together in what themes, then maybe in the shower coming up with an opening line or idea for a final paragraph. When you hit on something that works, that feels really good. The worst feeling? Probably walking away from an interview and thinking, I don't think I have the quote that's going to make it newsworthy – or even just a brilliant read. I had that recently with a politician, and I knew that it was going to be a lot harder to write up.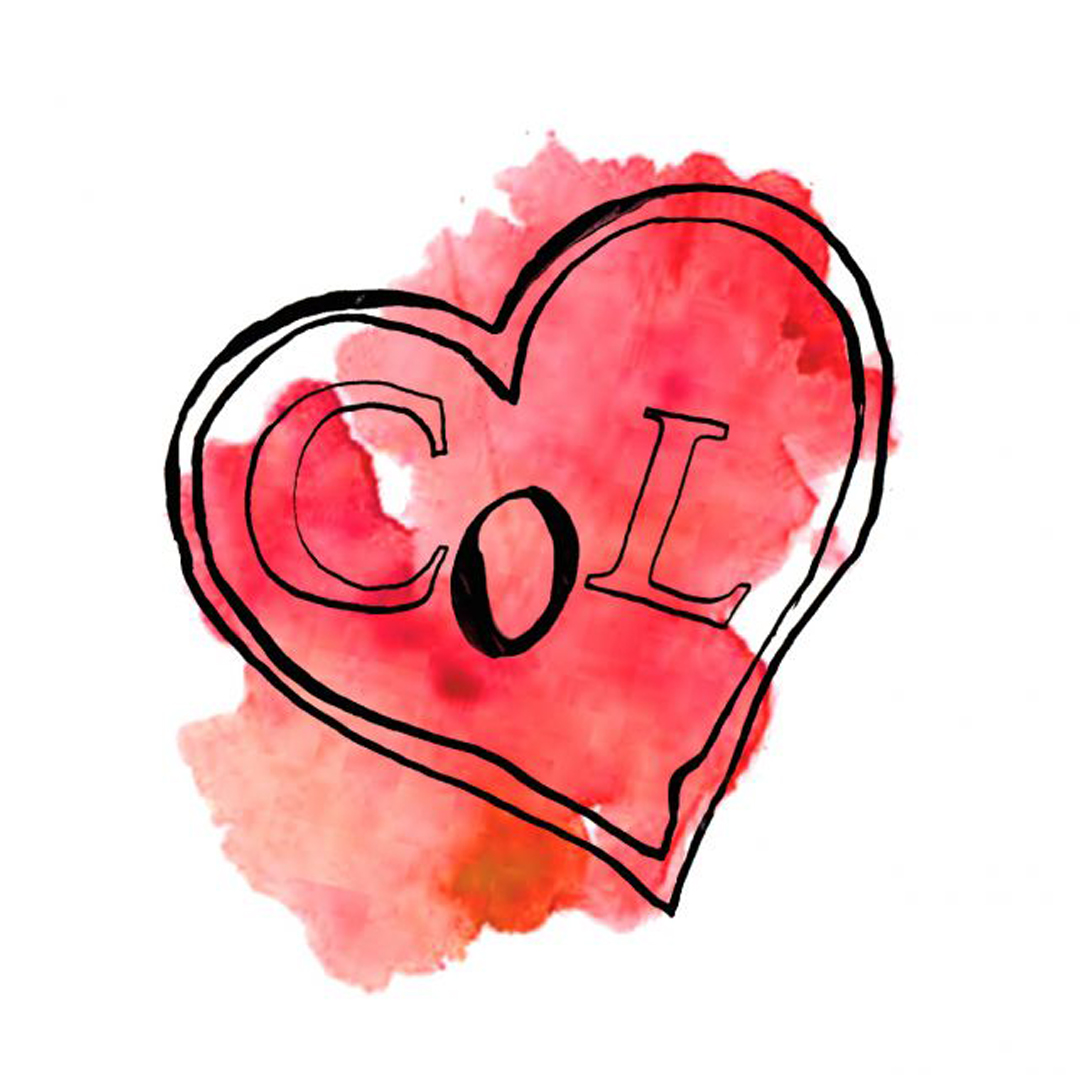 As for Conversations on Love, I enjoy writing that every time. My boyfriend jokes that I moan about starting it – because it's unpaid so I usually do it on a Sunday or late on a Monday night, but then as soon as I start writing I fall totally in love with the process and start shouting little nuggets of wisdom down the stairs to him. Few things make me happier than writing it.
What's a typical day like for you?
I would love to say I get up early and do yoga or whatever, but I am not at all a morning person, so I get up as late as possible – around 8 am on a normal day or 7:30 if I have a breakfast meeting.  I usually leave work around 6:30 pm and try to go to interesting talks or events two nights a week, as that's often where I pick up features ideas. But if I'm writing a profile or feature I find I'm at my most productive in the evenings and often write until about 1 am (though this is not advisable!).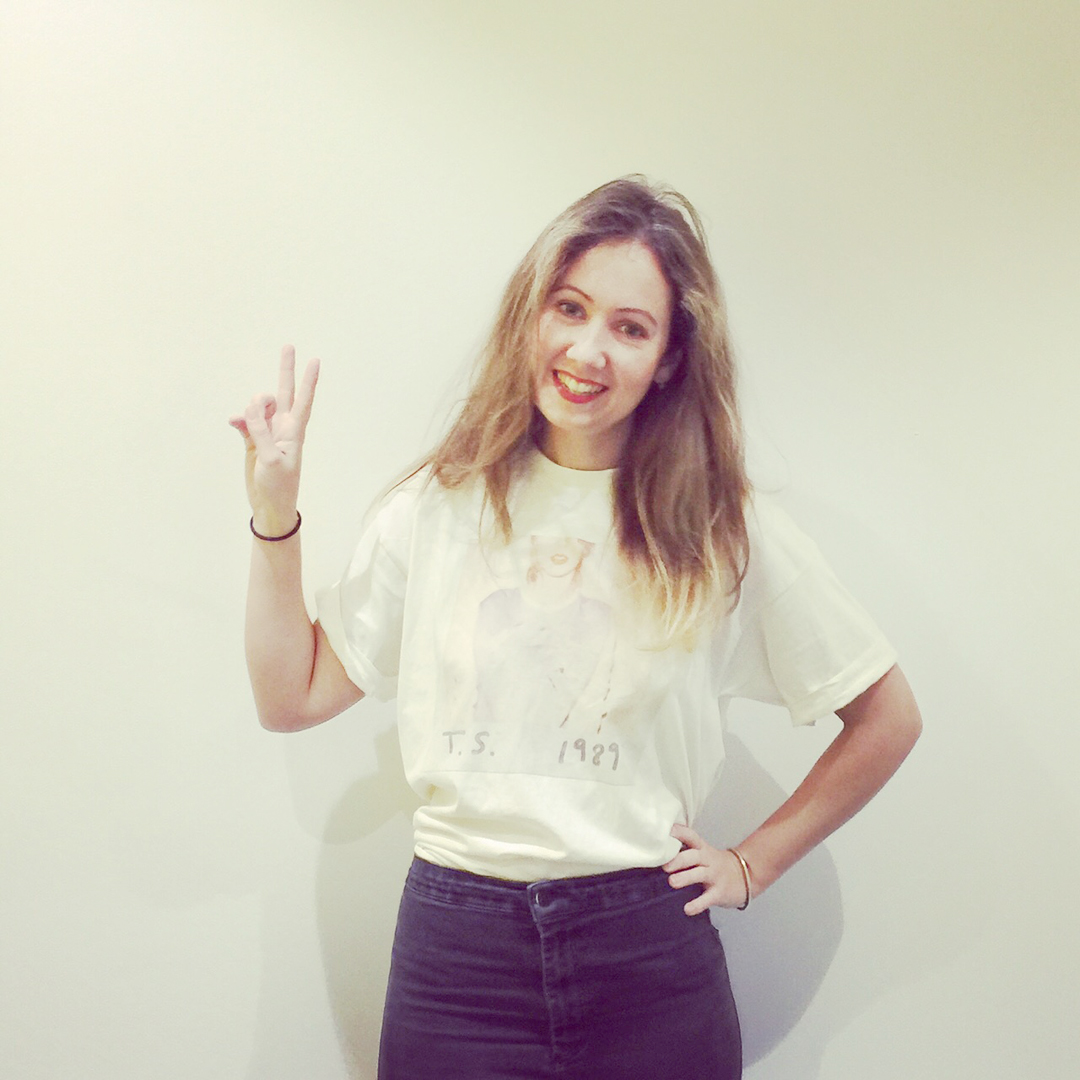 Other journalists/writers… comrades or competition?
Comrades for sure! I wouldn't have the job I have now if it weren't for my career wing women, the people I call up when my confidence wobbles or who tell me I'm smart when I doubt myself. My career advice to young women is always to band together with their peers. Plus, all my best ideas – Conversations on Love included – have come out of a chat over a bottle of wine with a friend.
If you keep a dream journal or wish list – let us know one thing that's currently on the list.
I am working on a book proposal for Conversations on love. And I also want to use it as a platform to encourage more people to recognise and respect all the different forms of love in their lives. Nothing makes me happier than receiving an email from a man or woman who says one of the letters offered her solace during a breakup or tough time. So whether it's through a book, the newsletter, an event series or a podcast, I just want to keep finding ways to tell new stories about the way we love and are loved. That's why I'm also studying part-time relationship therapy at the moment. Because I do think there is a real shift happening right now, and we are beginning to take love more seriously as a subject.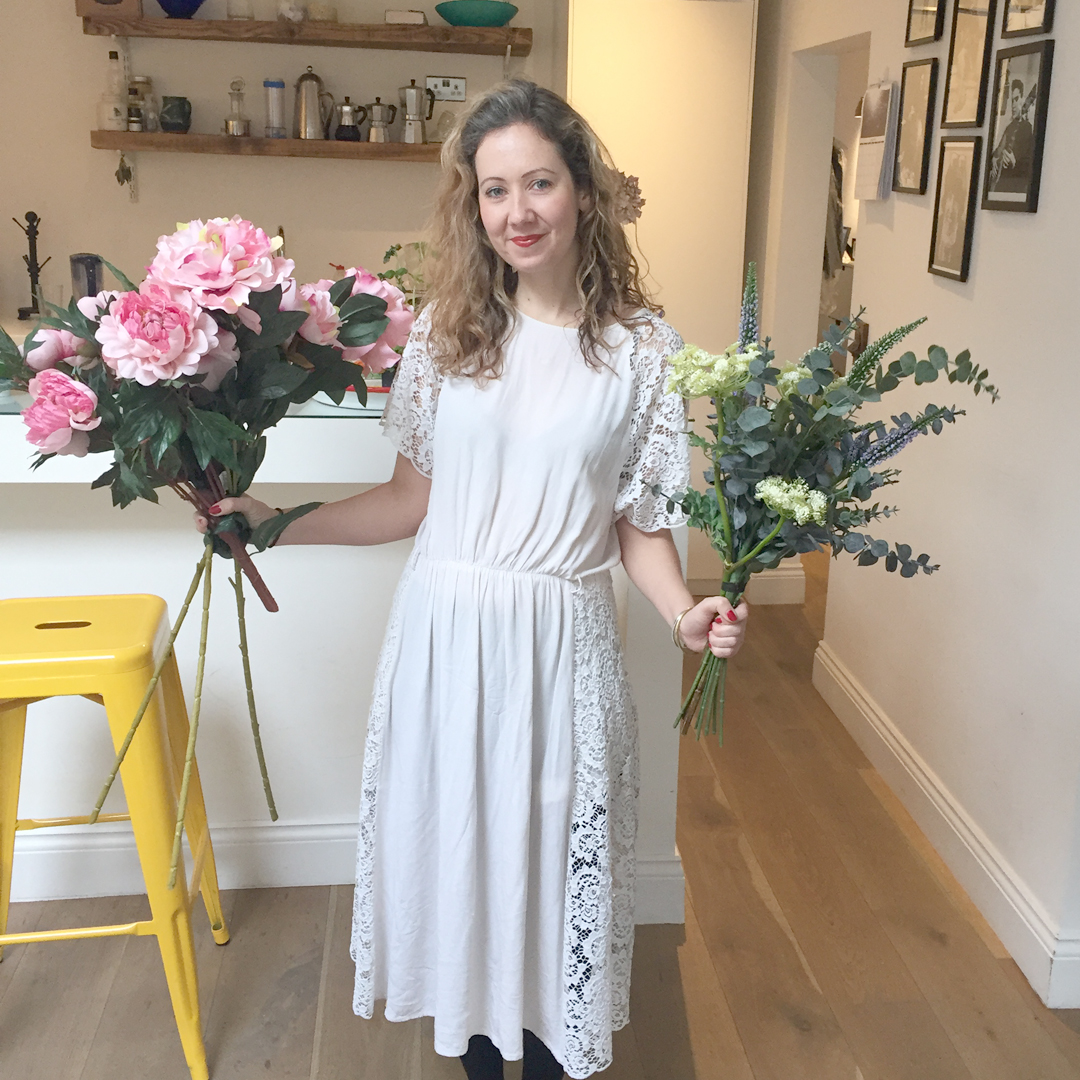 Natasha on her style.
What's your personal style quirk?
I don't think I have one particular style quirk, but I would say my personal style is made up of long white dresses (all year round), lots of metallics (silver backpack included), unflattering but fun clothes (like my dad's suede fringed cowboy jacket or a boxy waistcoat), and my gold silver bracelet with "May we always dance around the kitchen in the refrigerator light" engraved on it. It's a gift from my friend Marisa, and I never take it off.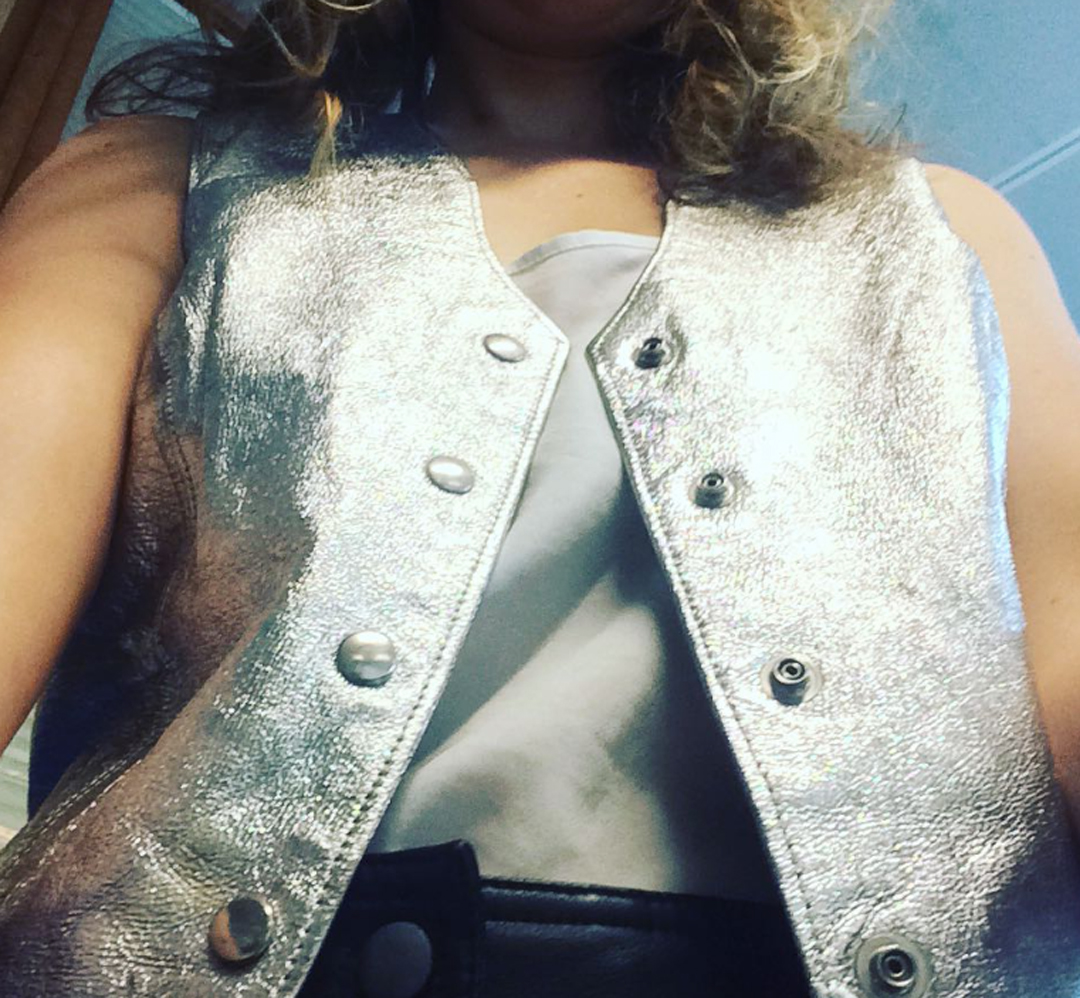 How do you dress for the day – comfort or style?
If I'm feeling confident and happy, then style. But if I'm feeling tired or hormonal, then probably comfort.
What do you splurge on?
To be honest, at the moment any splurges I make are on furniture because I still have a lot to do on my flat, but if I could, I would buy this blouse from Sezane, an expensive Tuxedo or anything from Maje. My dream places to shop in would be Emilia Wickstead or Zimmerman, but sadly I'm not quite there yet!
Which item do you wish you could have from your mother's closet?
She has this big aquamarine stone ring, which I've always called her Fox's glacier ring. It's so glamorous, and I would love to wear it with something more scruffy.
A fashion rule you never break?
Diana Vreeland said it best: "The only real elegance is in the mind; if you've got that, the rest really comes from it."
Heels or flats?
A heeled ankle boot.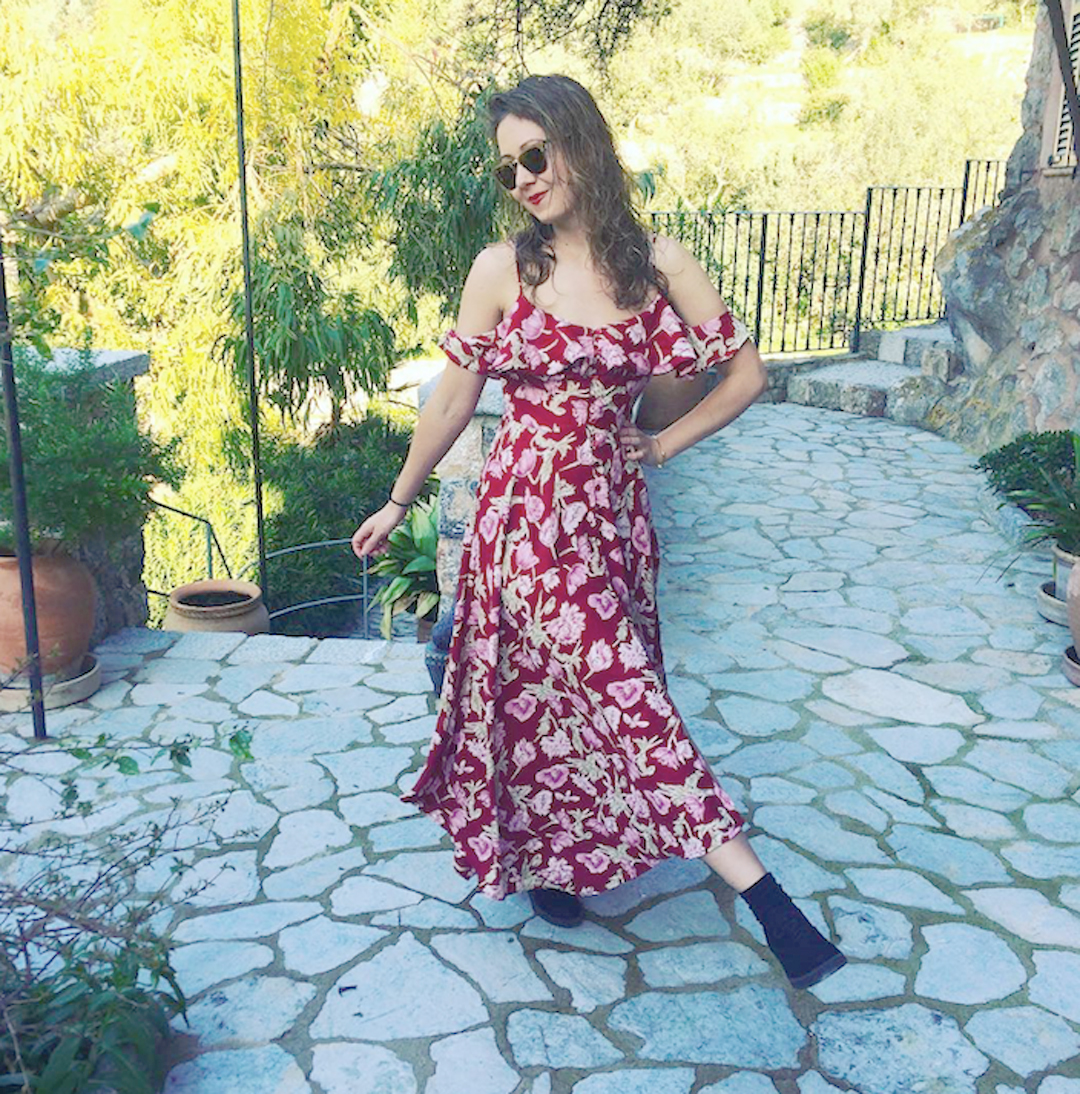 Lipstick or chapstick?
Mac lipstick in Chili forever.
Natasha is features editor at Red magazine and also writes a bimonthly email newsletter called Conversations on Love. You can follow her on Instagram @natashchloelunn or @conersations_on_love
I would also recommend keeping your eyes peeled for tickets to the next Red Smart Women Week – a totally inspirational pile of events in late September.
I've added this post to the fab Not Dressed as Lamb #SaturdayShareLinkup by Catherine Summers – you can find loads of other great reads in one spot – pop over for a read.
(Visited 416 times, 1 visits today)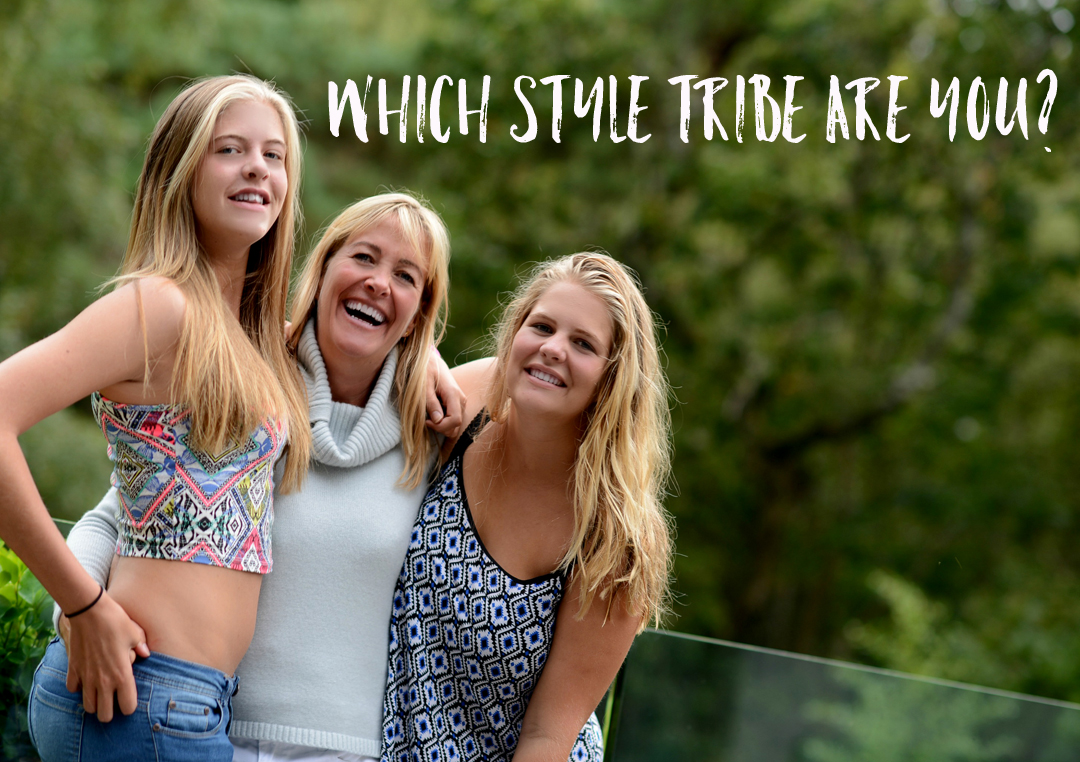 Style Tribes Quiz
Try our Style Tribes quiz to help figure out your Style ID
Get started with our free 5-minute style
tribes quiz - sign up to download