5 Tips to achieve the perfect blow dry at home.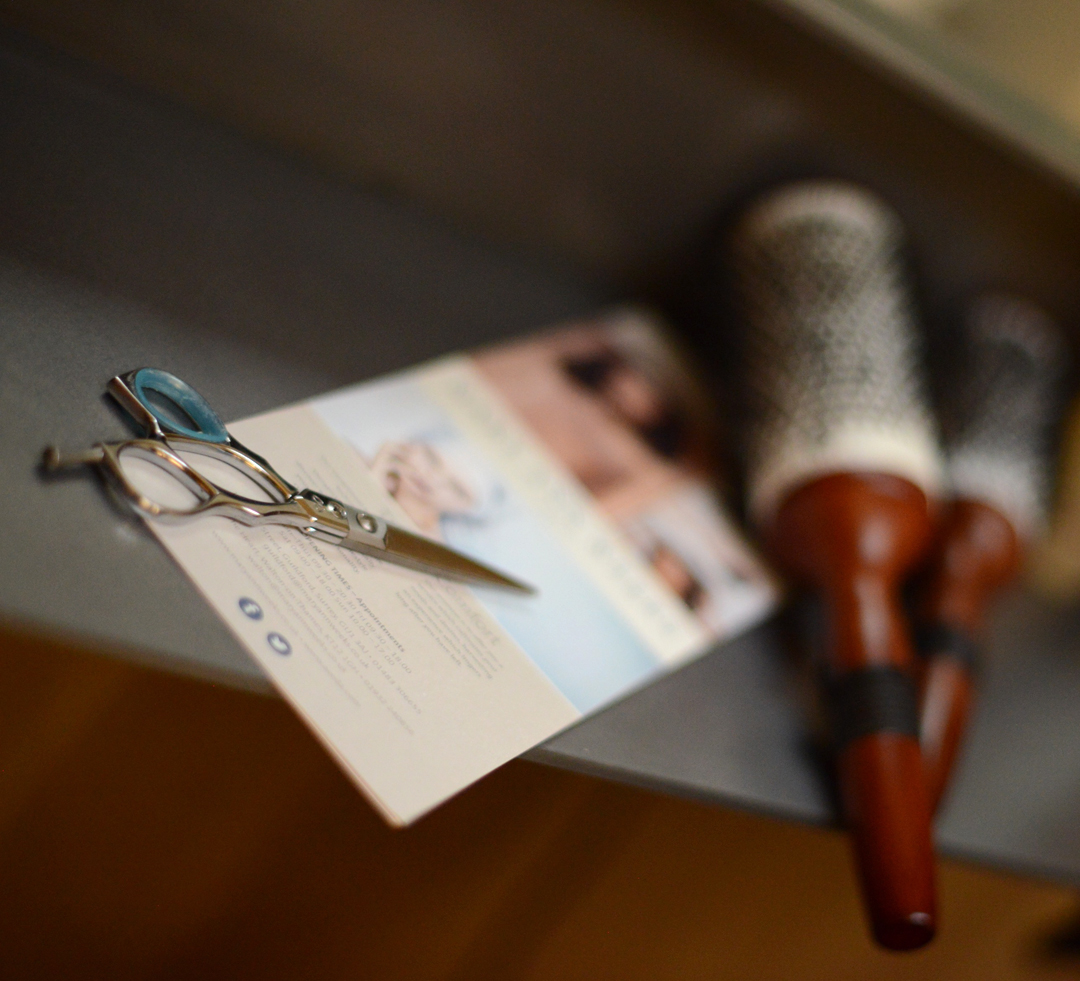 I don't know about you, but I always find it super challenging to try and recreate the perfect blow dry at home. It's all very well swanning out of a salon and flicking your perfectly quaffed hair over your shoulder after a good few hours in the hands of a professional hair stylist, but when it comes to achieving that 'just walked out of the salon' look on your own, it's downright tricky. Wouldn't it be great to master the art of the perfect at-home blow dry? We asked the experts from the Mary Ann Weeks creative team to fill us in with their fool proof 5 tips to achieve the perfect blow dry.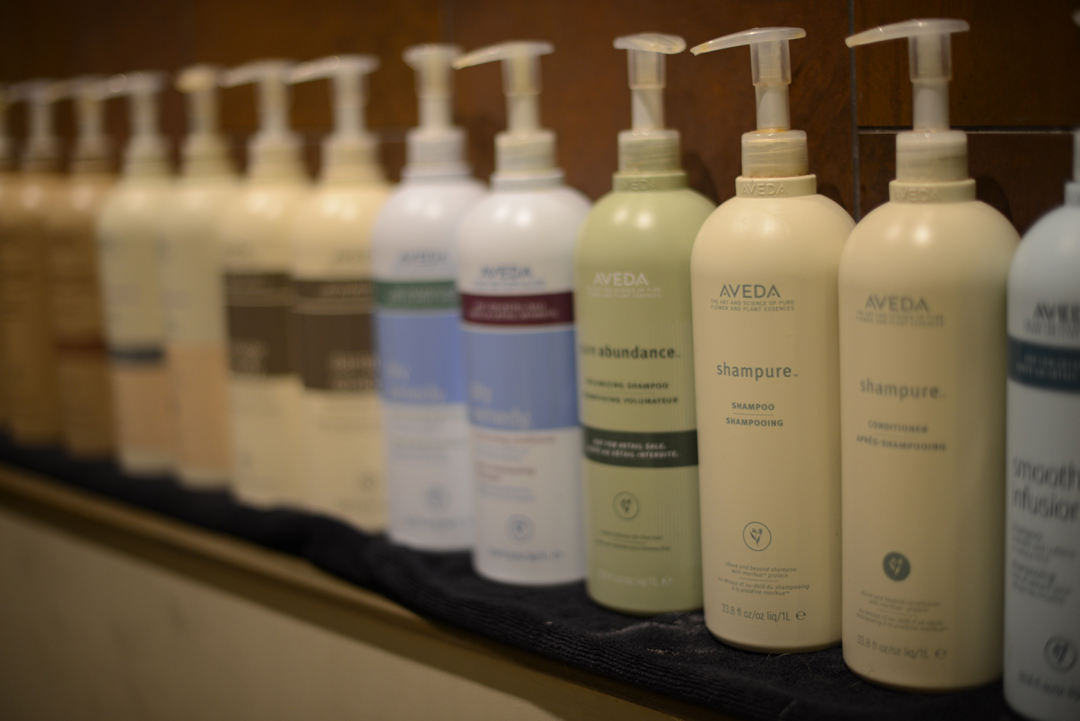 First up use a heat-protecting leave in conditioner and work it through damp hair from the roots to the tips. (If you have fine hair like me, you might want to just run it through the ends of the hair). Kelly Ross from the Mary Ann Weeks creative team recommends using Aveda Damage Control.
Next towel dry your hair. Never blow dry wet hair without a little towel drying first to help it along the way as you may risk damaging the hair. You can also opt to use a styling cream before you start the blow dry. For this try Aveda smooth infusion nourishing styling cream.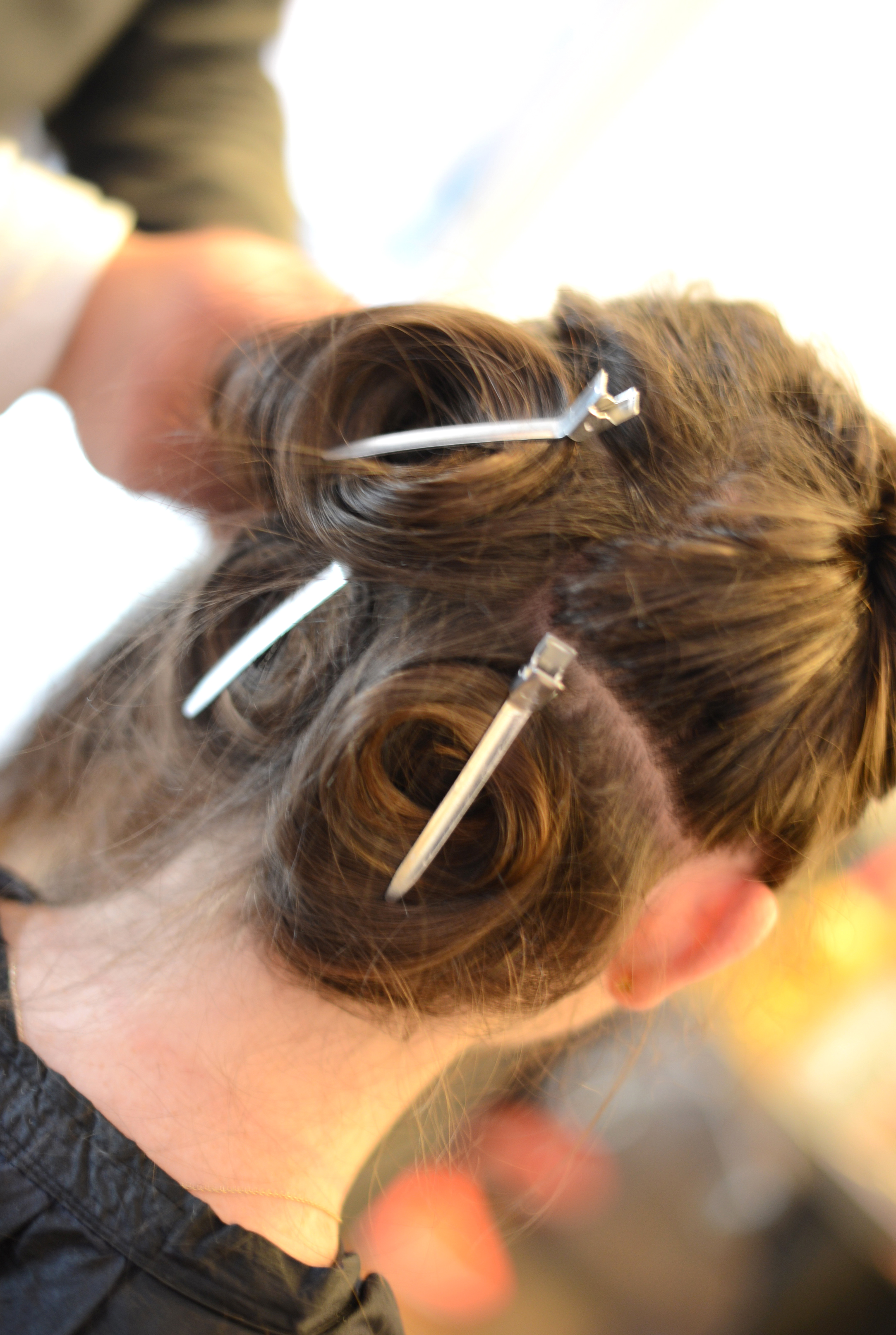 Now section the hair into quarters starting from the bottom and working your way up to the front. Make sure you don't try to make the sections too large as trying to dry too much hair in one go will mess up your master plan.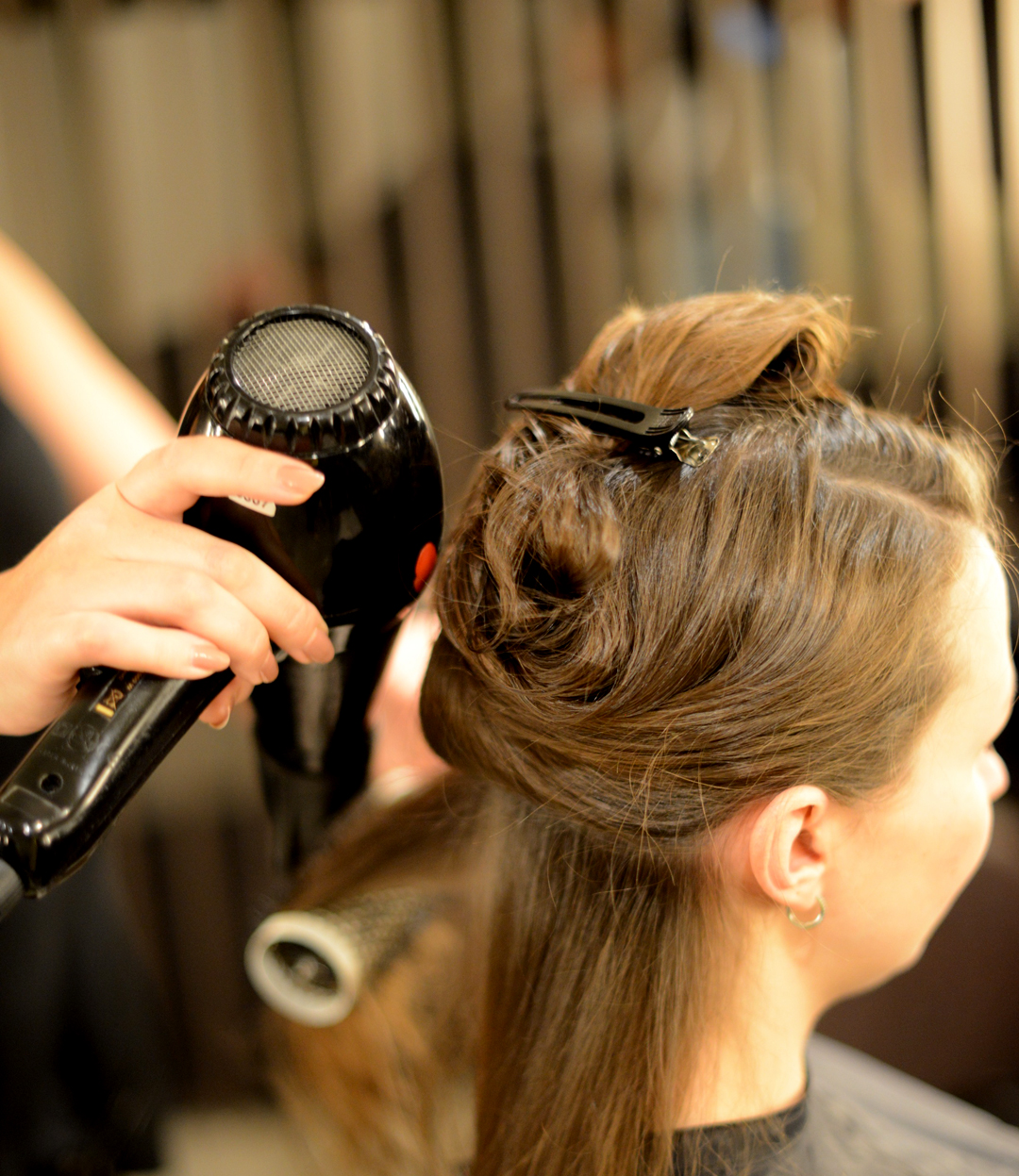 It's handy to clip up the top sections of the hair out of the way. You don't need to be precise. Then starting at the back, it's time to hit the blow dry skills. Set your dryer to a medium to cool heat and think gentle, slow movements for maximum luscious locks. Repeat on the sides until you have finished all the sections…. Now, this is where I had one of those ….uhhm hello! Lightbulb moments! I've been blasting my hair at home with a hair dryer on the highest heat at maximum blast all my life! Who knew that it is all in fact about slow and warm not fast and hot! Am immediately employing this tactic in my new improved blow dry regime for sure.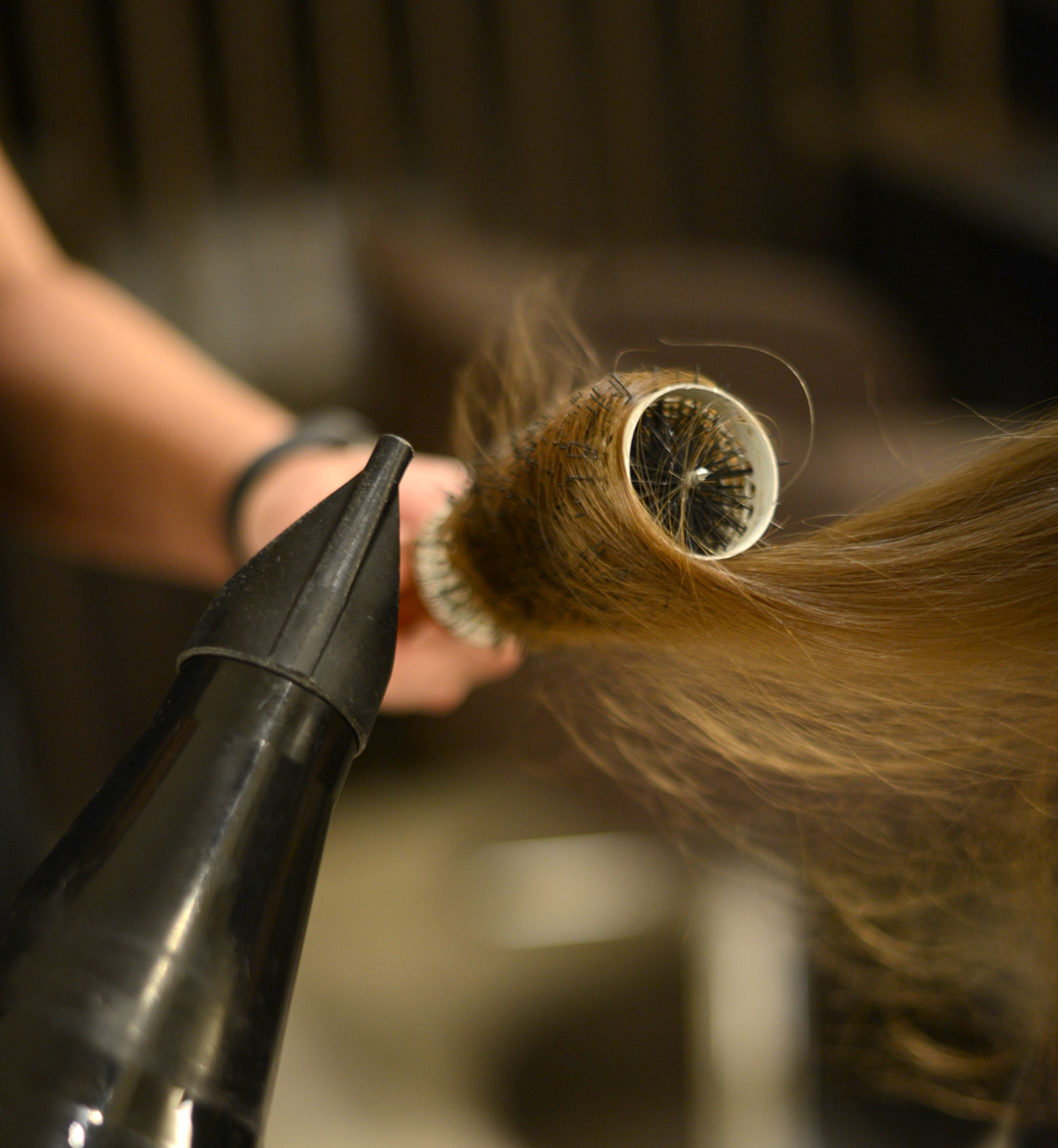 To finish warm a tiny dab of serum between your fingers and pull it through the ends of your hair for the perfect finish.
Kelly also adds that your products are as important as the right brush and a good hairdryer, so don't forget to prep!
Blow dry products to have in your arsenal
Click the images below to shop the links.

With thanks to the creative team at Mary Ann Weeks. To follow them on Twitter and Instagram head to @MAWAveda
(Visited 379 times, 1 visits today)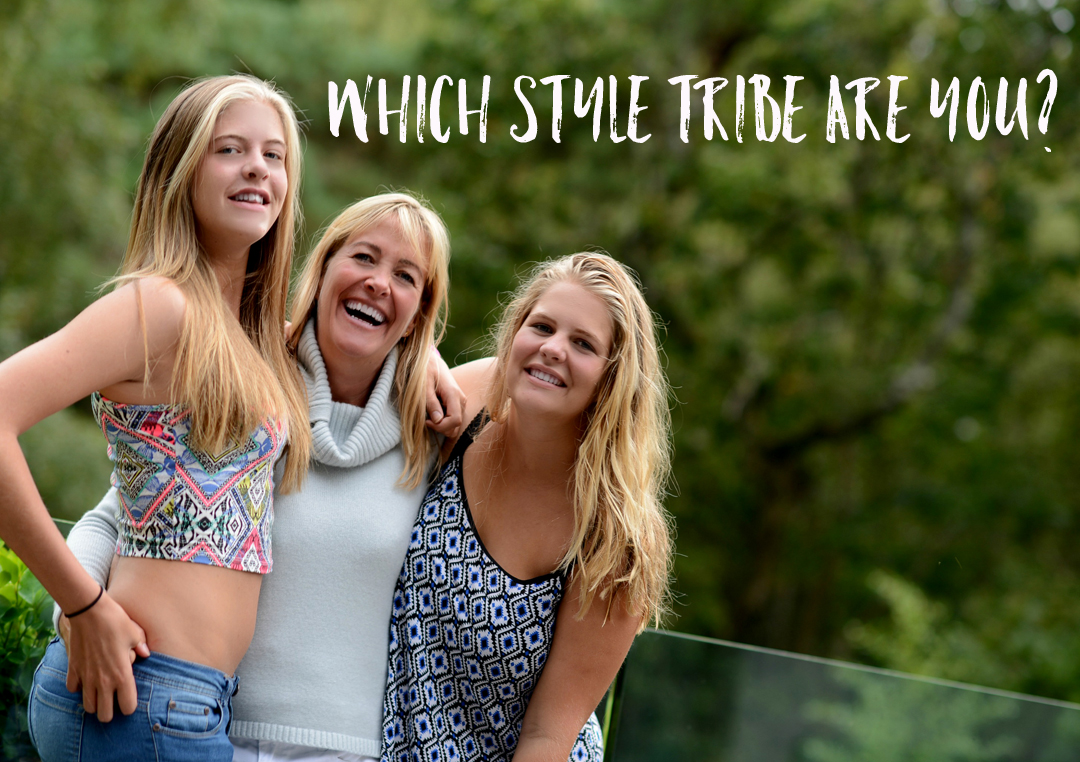 Style Tribe Quiz
Try our Style Tribes quiz to help figure out your Style ID
Get started with our free 5-minute style
tribes quiz - sign up to download