How to attain closet karma with no tears.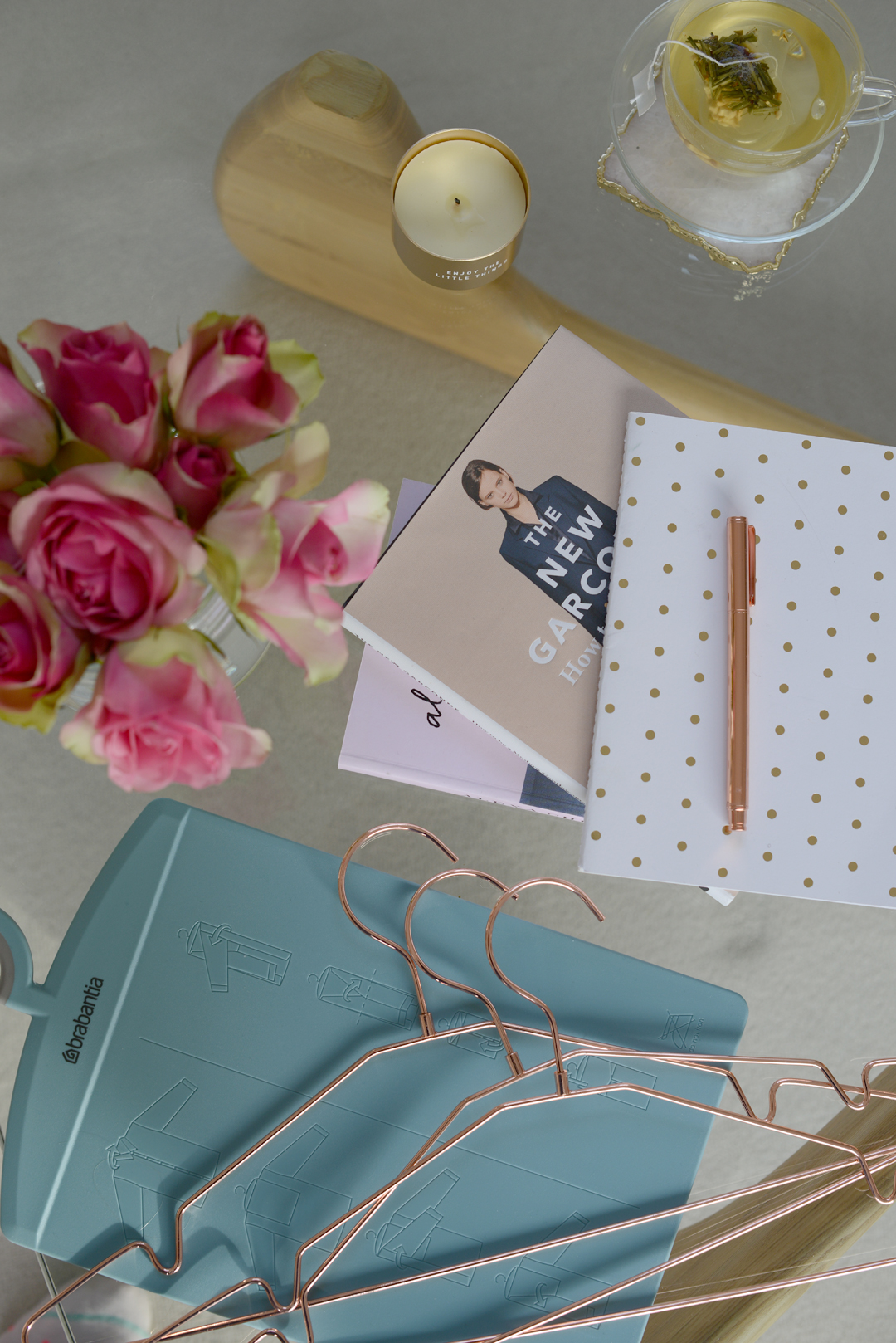 I always make a point of having a big wardrobe cull in January. Somehow the timing is perfect, what with bringing down the Chrimbo deccies and starting the year off with a new broom and all that. And over the years I've picked up a few easy to follow closet karma tricks which will have your wardrobe feeling all sorts of zen before the day is out. I'm a natural hoarder by genetic mutation so having a clear out is only something I can stomach now and then. The most telling sign that it's time is when I can't stuff any more of my sneakily bought sale wins into the cupboard in that classic 'what-this-old-thing?' stylie which I still like to play with hubs. So just as we deleted all signs of festive frivolity over the weekend, it's time to include a closet clear out too.
The best way to approach any kind of purge is to come prepared. Set aside 2-3 hours, then arm yourself with bin liners, storage boxes, pen and paper, water to keep hydrated and your favourite playlist to lighten the culling mood. A full-length mirror is also helpful for the trying on process.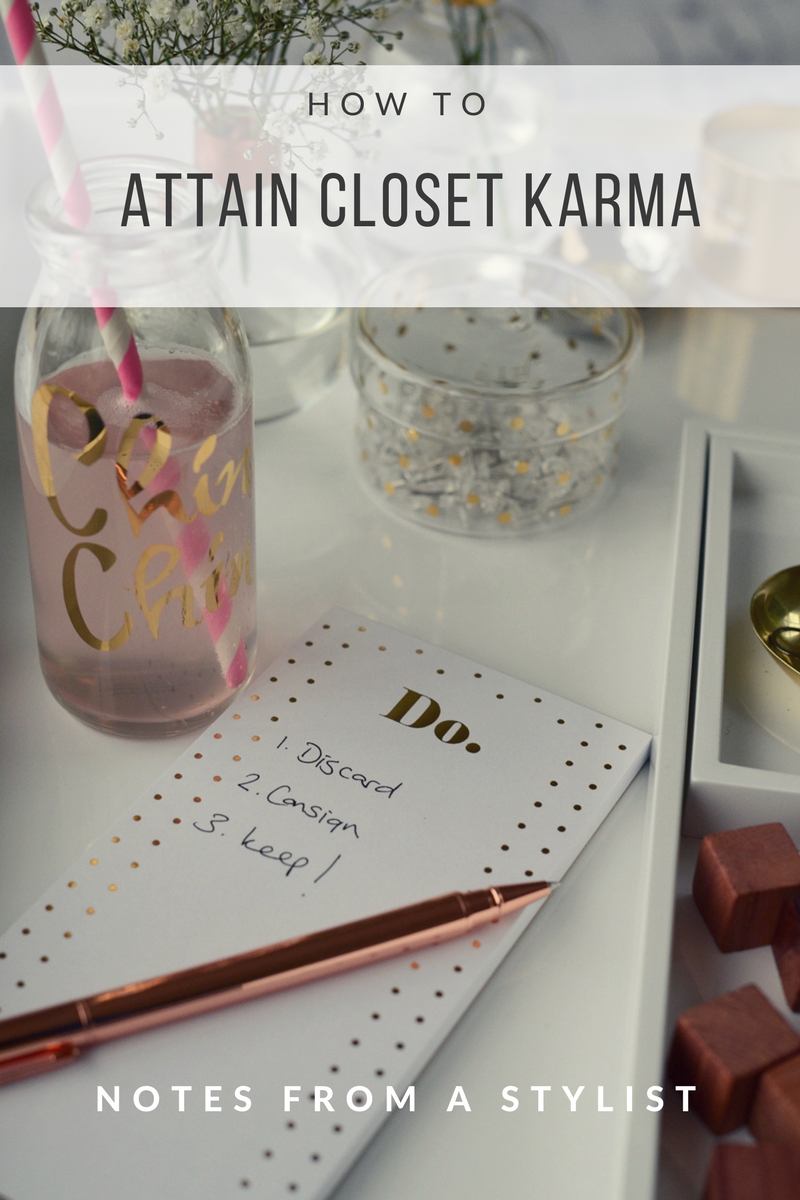 You need to make three piles as you work your way through. One to discard or donate to charity, the second for items which you might want to consign and the third to keep. Bearing in mind that charity stores do not want any old tat these days and consignment stores are looking for anything high-end high street or designer duds.
Then working in sections take everything out, examine it and try on. To help you figure out whether to keep or discard items, you need to consider a few factors. If an item lies in the balance, first check that it's still in good nick, then whether it still fits and suits your body shape (for some tips on dressing for your body shape head to our Start Here page). When I go through this process, I often have the old mantra Fit/Form/Function in mind. i.e. does it still fit, is the form still flattering and does it still suit my lifestyle (function).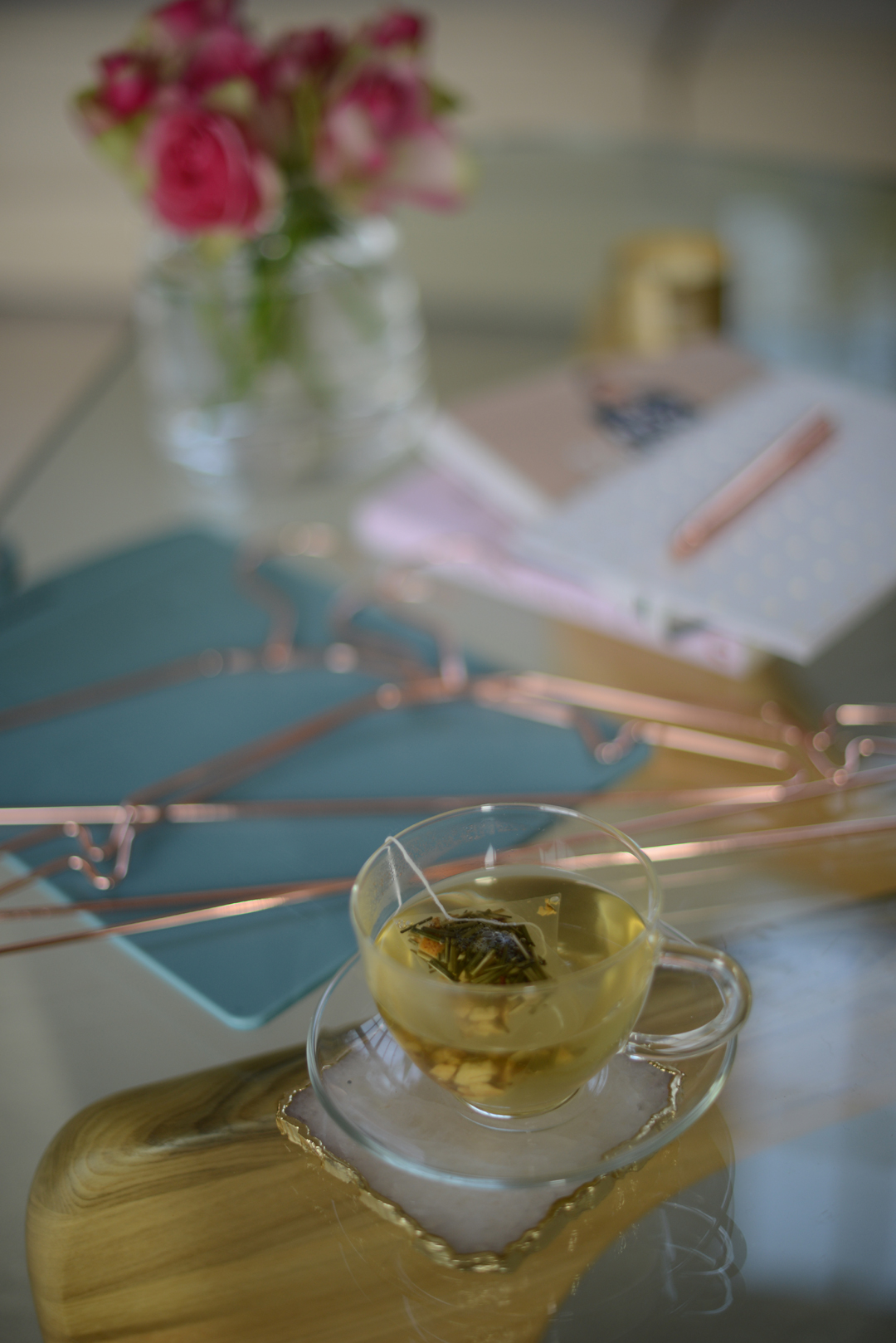 If you are looking to sell your unwanted pieces check out Vestiaire Collective who have an amazing service and vast network of fashionistas to sell to. There's also Depop which I'm making a mission to get into this year.
From what you have left pull some looks together as you begin to remember all those bits that were squished way at the back of the closet. It's a great idea to snap a few Polaroids or selfies at this point so that you can remember outfits you've put together for future wear. If you're going the Polaroid route, you could even go as far as to pop a little lookbook together so that when you're in a hurry, you can grab some quick outfit inspo when you're dashing to get ready in the morning.
Finally put everything neatly back – tops with tops, bottoms with bottoms, etc. Use appropriate hangers – skinny non-slip felt ones for tops, men's trouser hangers are genius for hanging your smart trousers and padded hangers for bulkier coats or delicate dresses and evening wear. Muji also does cedar wood hangers which give you the double whammy of looking good and keeping the moths at bay. Throw in some cedar wood balls or cubes for extra protection against those beastly moths, and you should be set for another season.
Fold knitwear, tees and denim neatly on shelves with a folding board from Brabantia and then stand back and admire your handy work.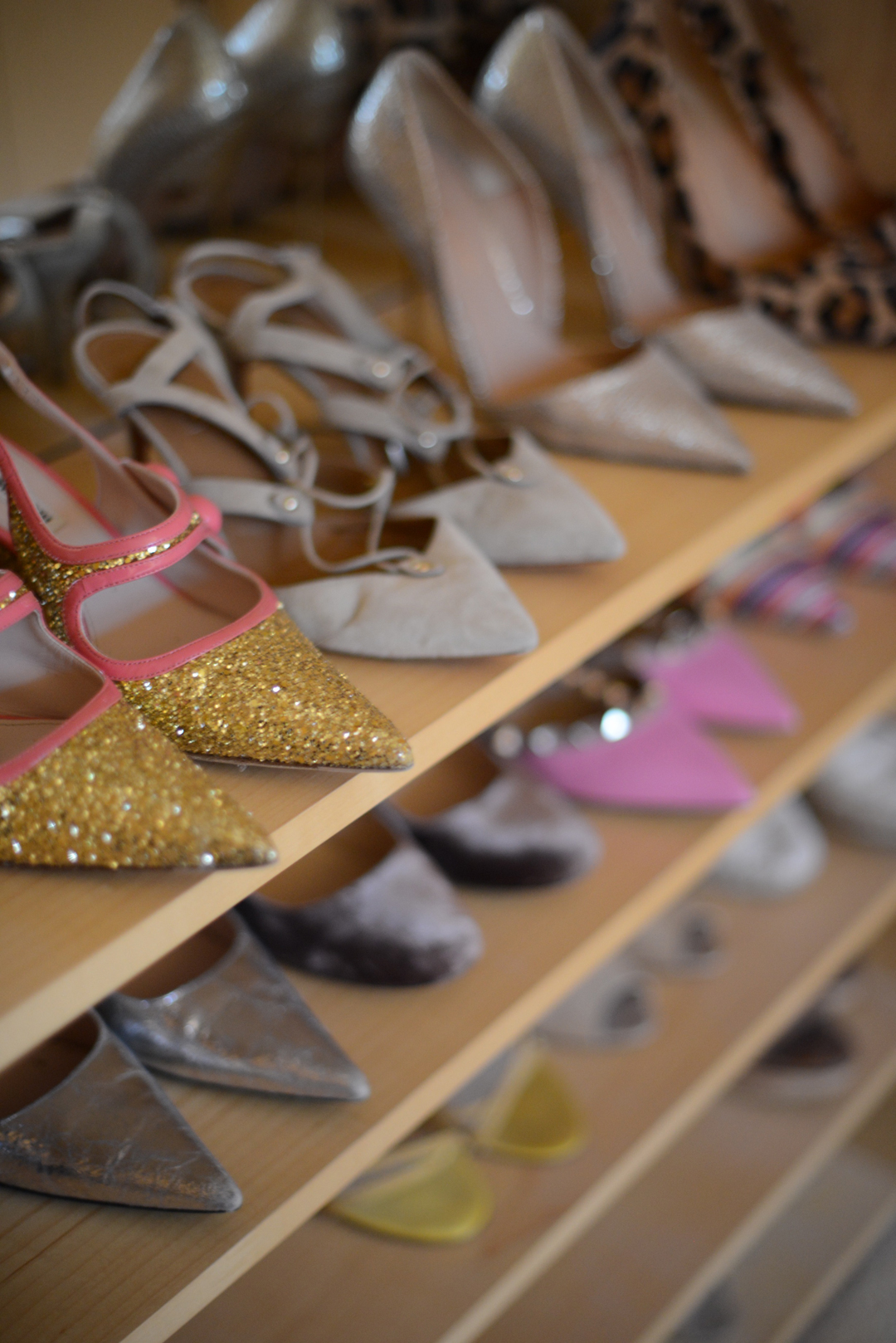 You can download your own 5 step wardrobe reboot to keep if you pop your details in the side banner to the right of this post. Also, our SS18 trend report is in its final edit, so if you would like to receive one of our no-nonsense-how-to-wear-the-new-season-trends-for-us-grown-ups then subscribe to our email list here, and the report will wing its way to you as soon as we hit publish later this month.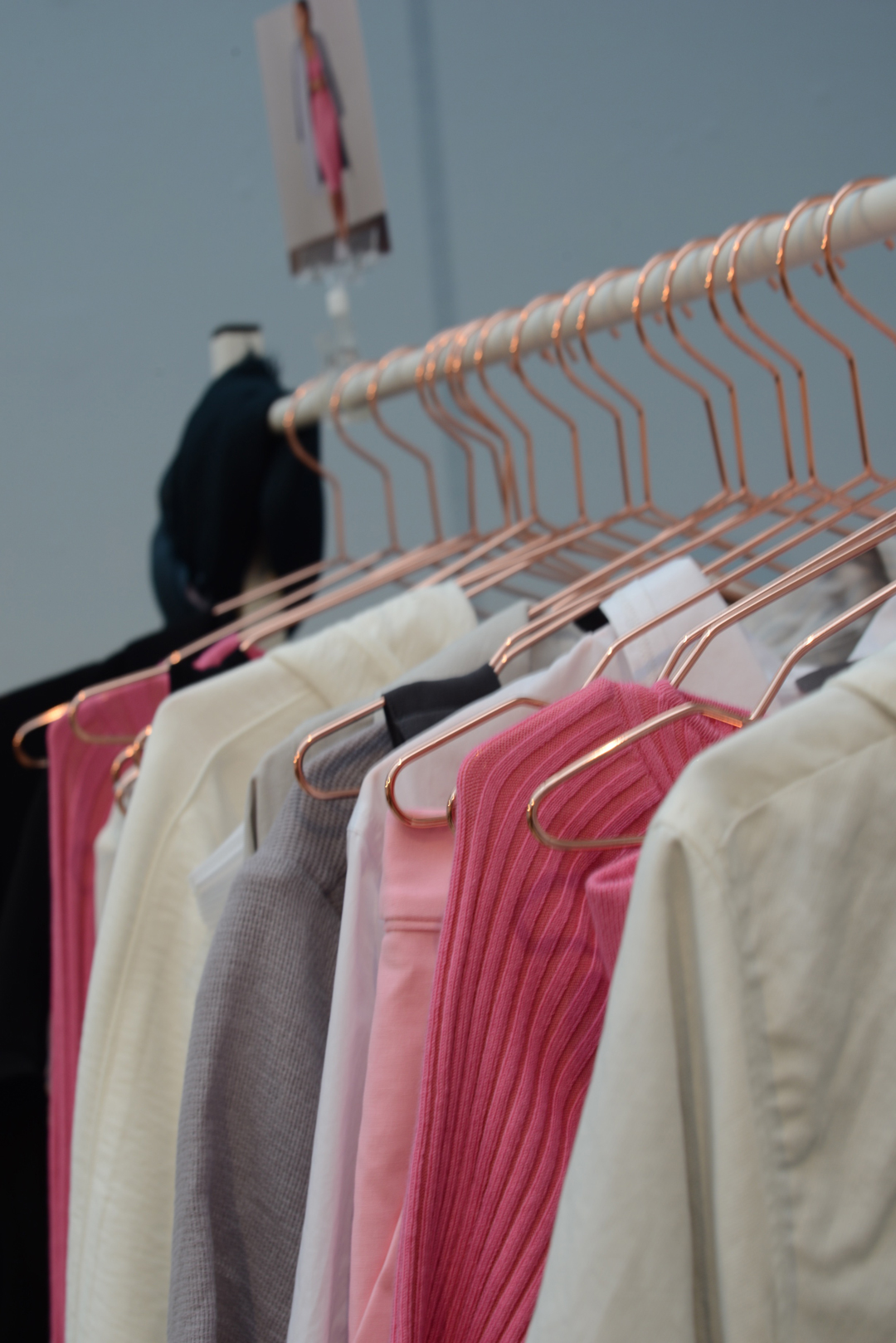 For more advice on issues like what kind of Style ID you have and also a low-down on which body shape you might be, take a peek at our Start Here page.
Closet Karma… where to shop.
There are some great storage solutions, and gadgets out there which can help with your closet karma – here are some of our faves – click the images to shop.

I've added this post to the fab Not Dressed as Lamb #SaturdayShareLinkup by Catherine Summers – you can find loads of other great reads in one spot – pop over for a read.
(Visited 407 times, 1 visits today)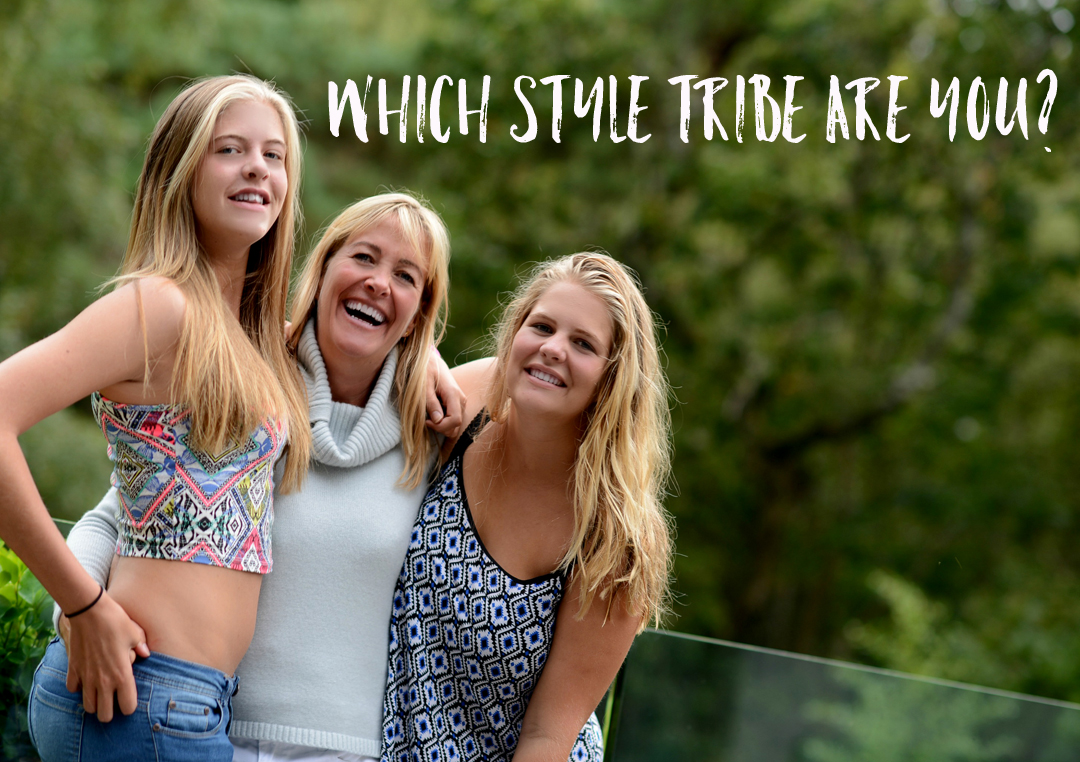 Style Tribe Quiz
Try our Style Tribes quiz to help figure out your Style ID
Get started with our free 5-minute style
tribes quiz - sign up to download