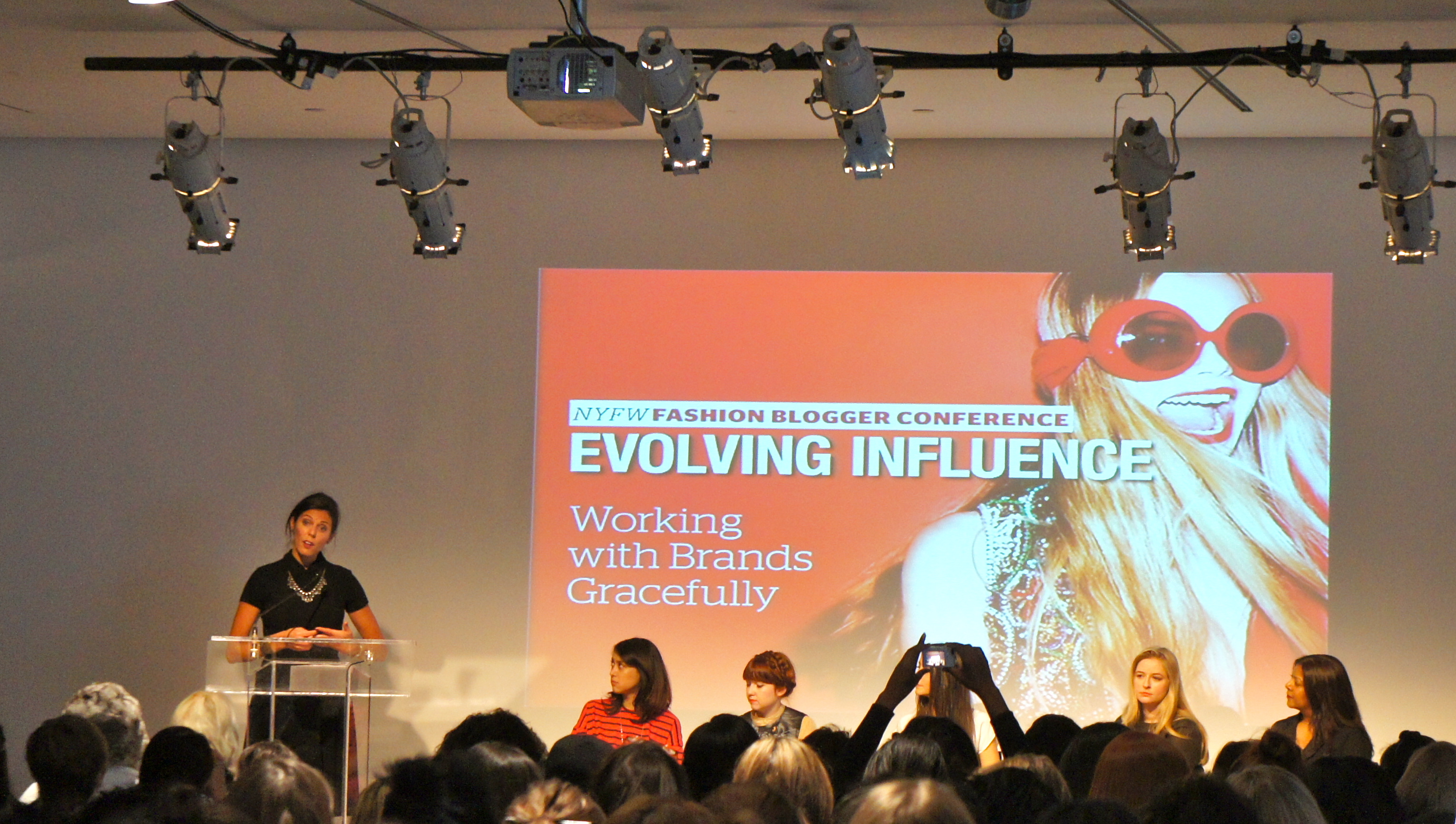 It's that time of the year again, 7 days of tricky outfit decisions, heels or flats, teccie ready or not Mercedes Benz fashion week is back in New York.
But before even getting to the big fashion fest, it was off to Milk studios in Chelsea for a blogger love in/conference courtesy of the lovely Jennine at #IFB.
With speakers prepared to bare all on matters such as monetization, metrics and much more it was good to be among my own (albeit a much younger crowd than last years conference)

On the upside I met the lovely Karen Brit Chick in the flesh instead of over the twittersphere. After exchanging compliments on items – my Alexis Bittar ring, her vintage frock – it was nice to hear a Brit voice to be sure. As well as checking out other blogger styles…

On the downside the conference clashed with day 1 of Mercedes Benz fash week so I had to hightail it out of there early….
I managed to catch the Tadahsi Shoji show where front row whispers were rife…
Whilst the Christian Siriano show was all about trying to stay upright in his awesome heels – I counted 3 models taking a tumble on the runway…I'm now wondering whether his vertiginous heels need to be downgraded to kitten heels before they go on sale later in the season… health & safety and all that….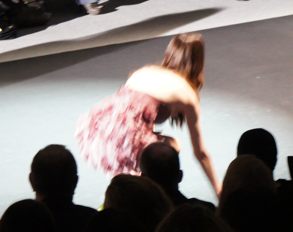 (Visited 2,016 times, 1 visits today)