Boho Blouse – Summer trend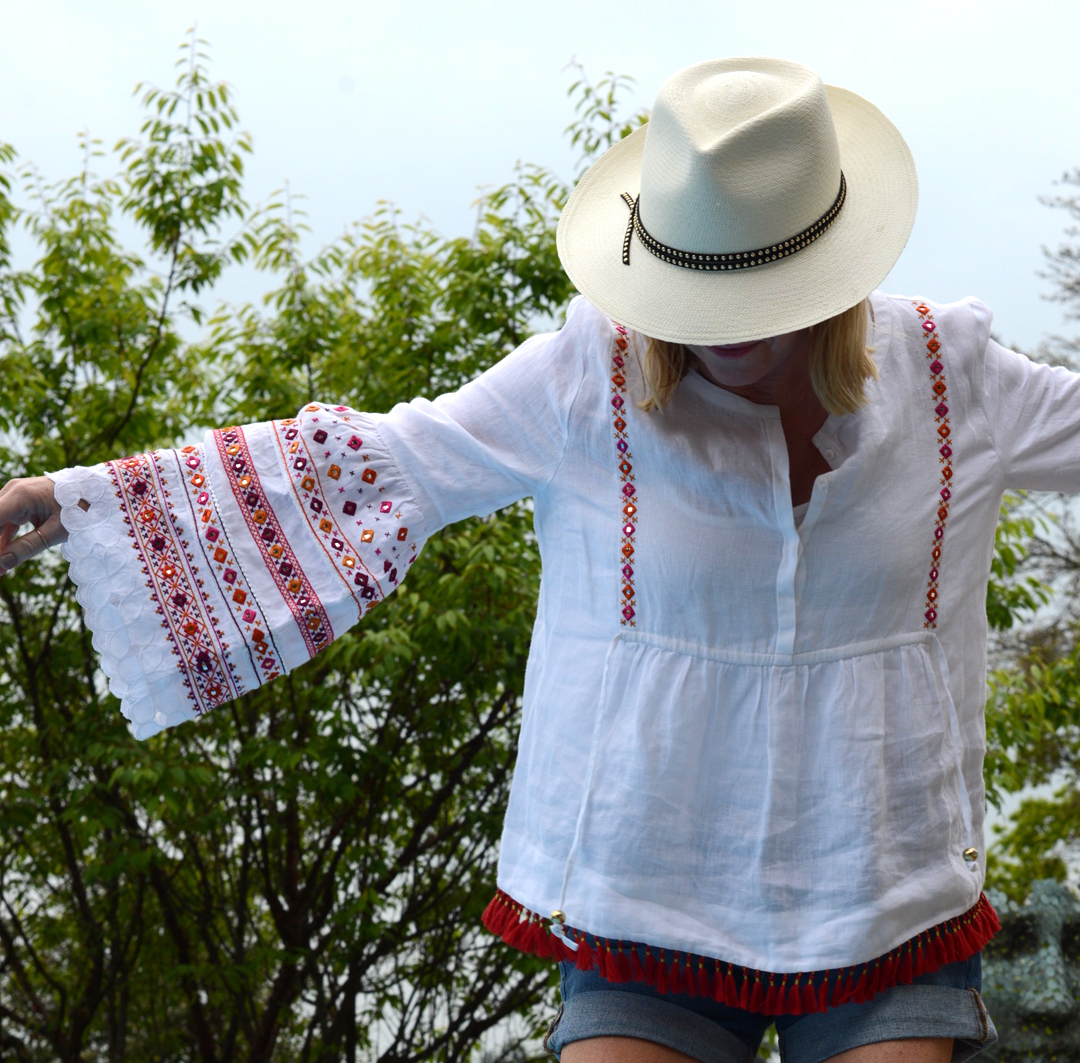 I wouldn't particularly consider myself a boho kind of a gal, but as soon as there's a wink of sunshine and the promise of warmer weather ahead, I always find myself being drawn to slightly more artsy looks. I blame Alex from The Frugality – once she got that Next peasant blouse out, I couldn't get the notion out of my head. It's a relaxed vibe and perfect for weekend wear when there's nothing better to do than soak up the sun and hang out with a glass of Rosé and a good book.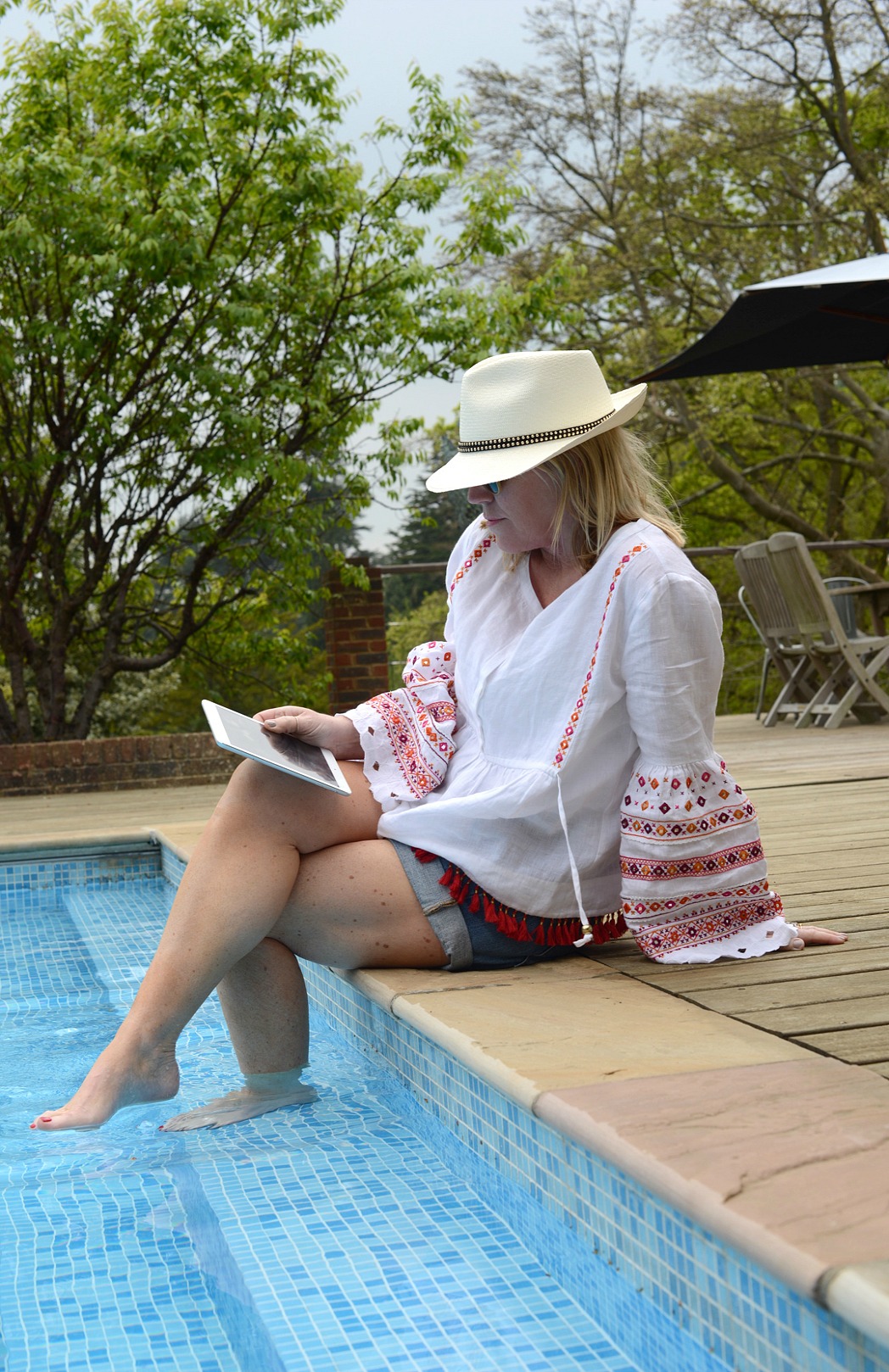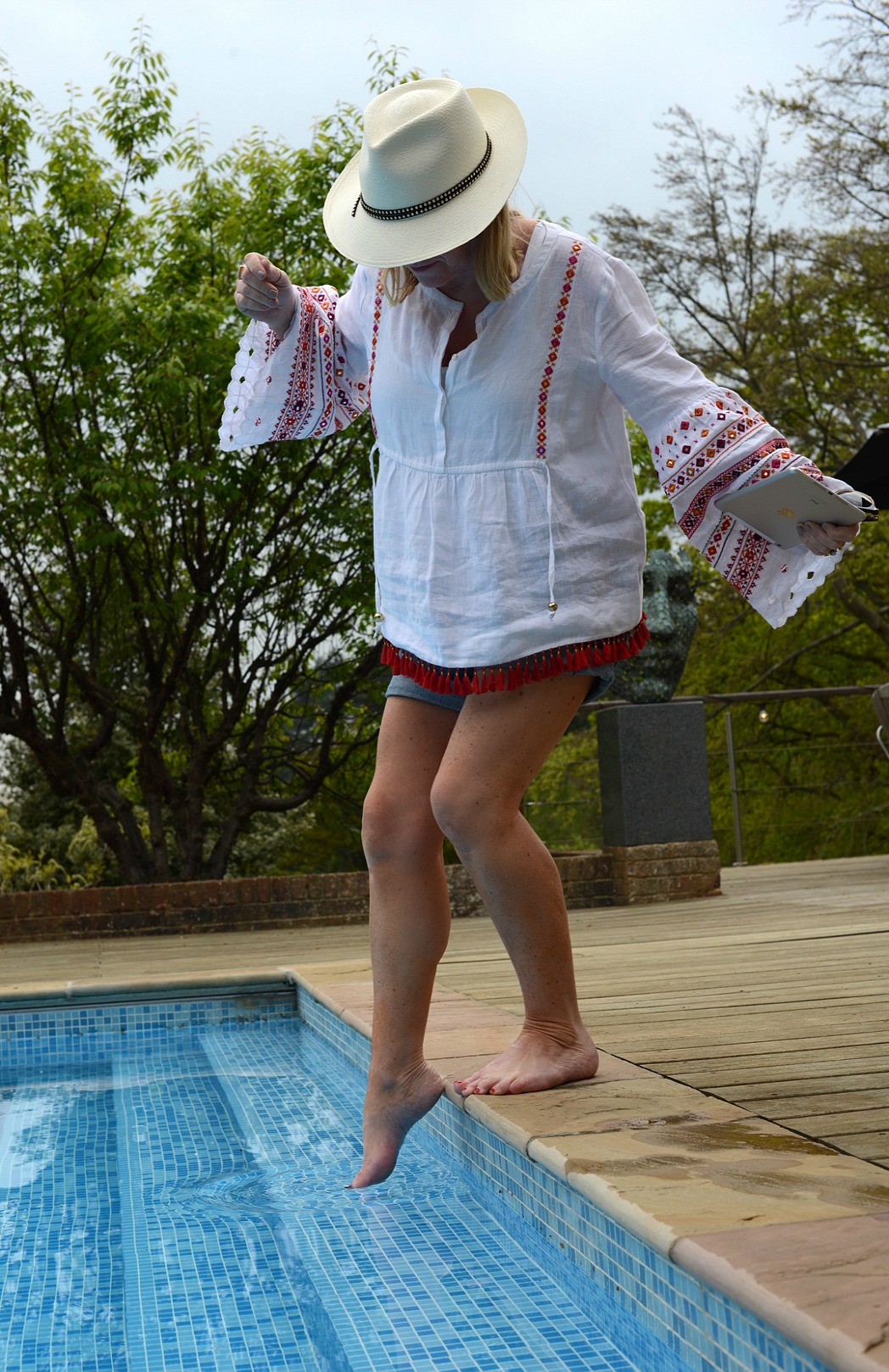 My go-to summer looks tend to revolve around denim cut-offs and a hat. Add a billowy peasant blouse, and that's about the extent of my hipster leanings. But luckily for me this season, the boho blouse is having a bit of a moment. They are endlessly forgiving on the silhouette and can cover up all manner of lumpy bits around the upper body – perfect for popping on after long vacation lunches and catching up on your Kindle list.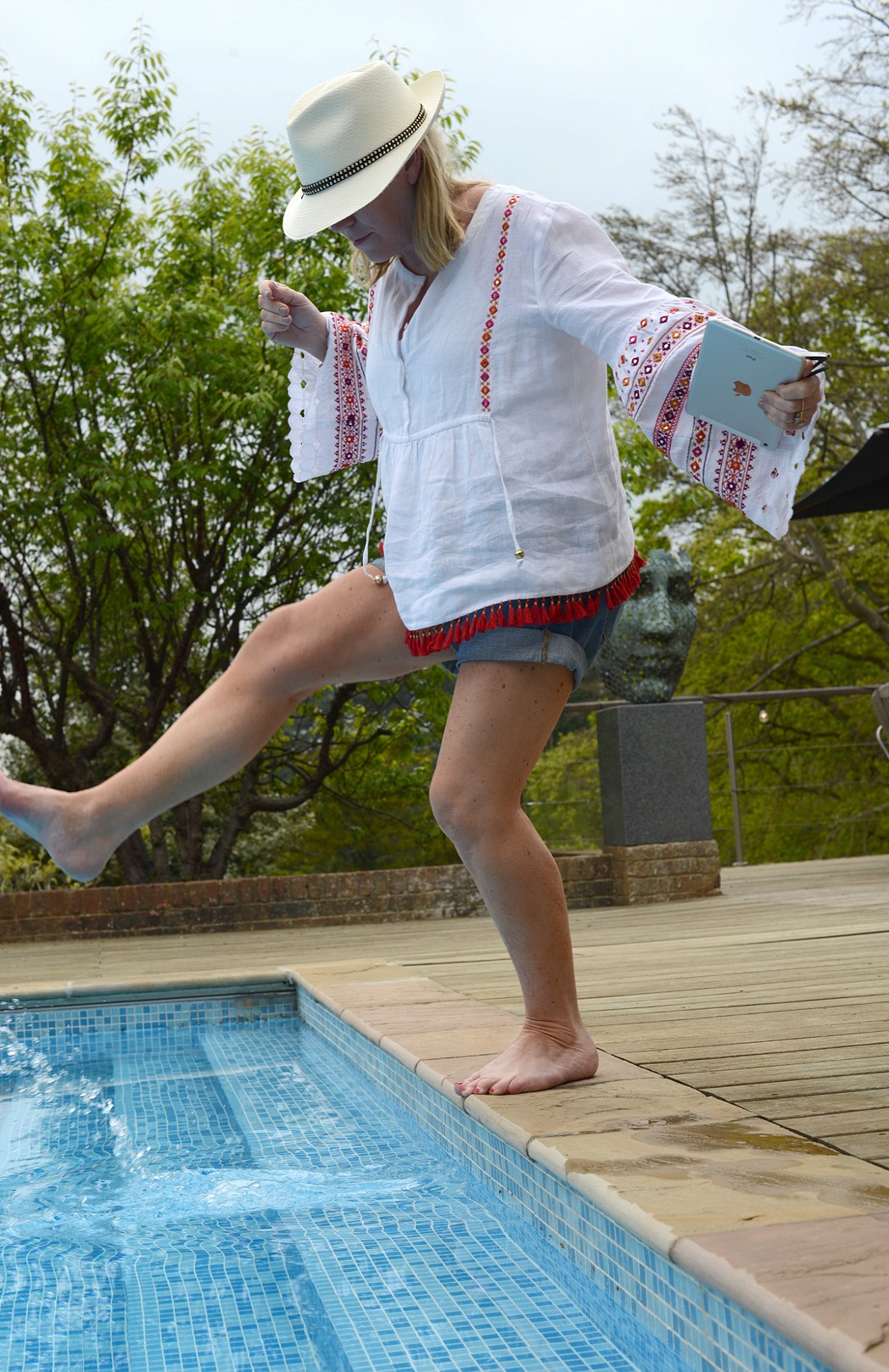 Think pom pom detailing on cheesecloth shirts, fringe and embroidery add-ons adorning linen tops and you've kind of got the idea. If you can find one with mahoosive sleeves – like this Club Monaco one I snapped up recently, then you are a nailing another hot spring trend. Add to that my trusty Current Elliott denim cut-offs and this gorgeous Davina Mulford Panama hat, and that's pretty much my summer look.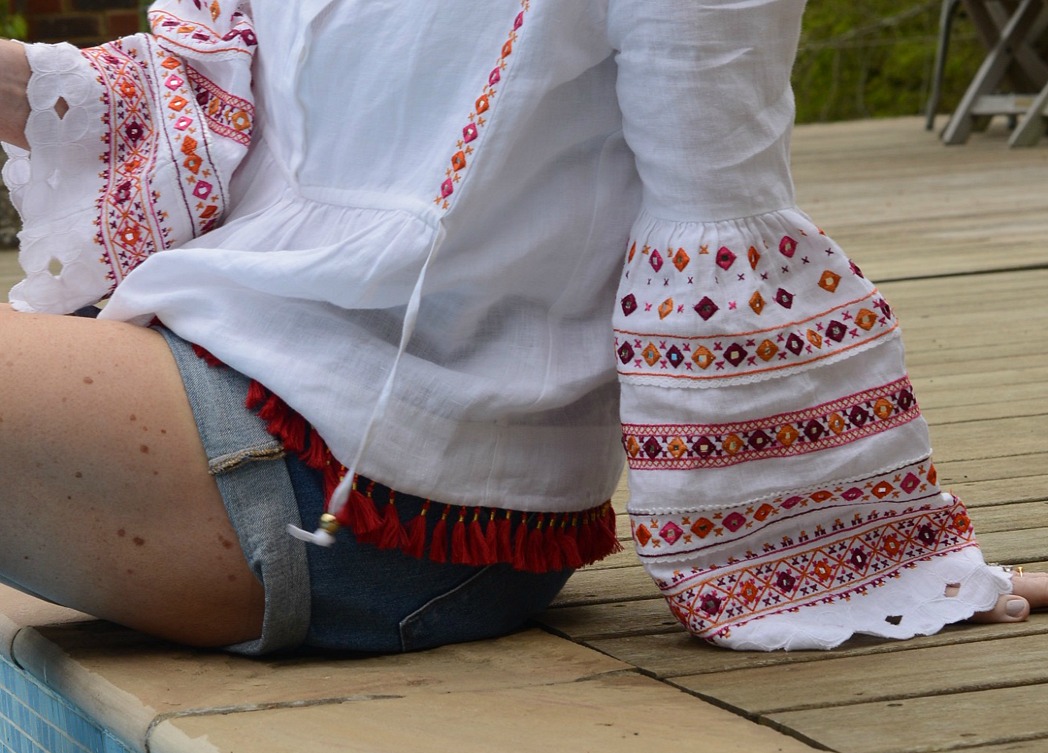 Club Monaco boho blouse, Current Elliott denim cut-offs.
Boho blouse… where to shop.
Now I'm not advocating full on hippy life, signing up to a commune and spending the rest of your life roving festivals in a camper van making macrame pot holders. Far from it, the trend is all about adding a pop of bohemian to your regular uniform and easing yourself into more of a summery vibe. So here are a smattering of boho blouses worth checking out if you are in the market to road test this relaxed trend this upcoming summer.

(Visited 291 times, 1 visits today)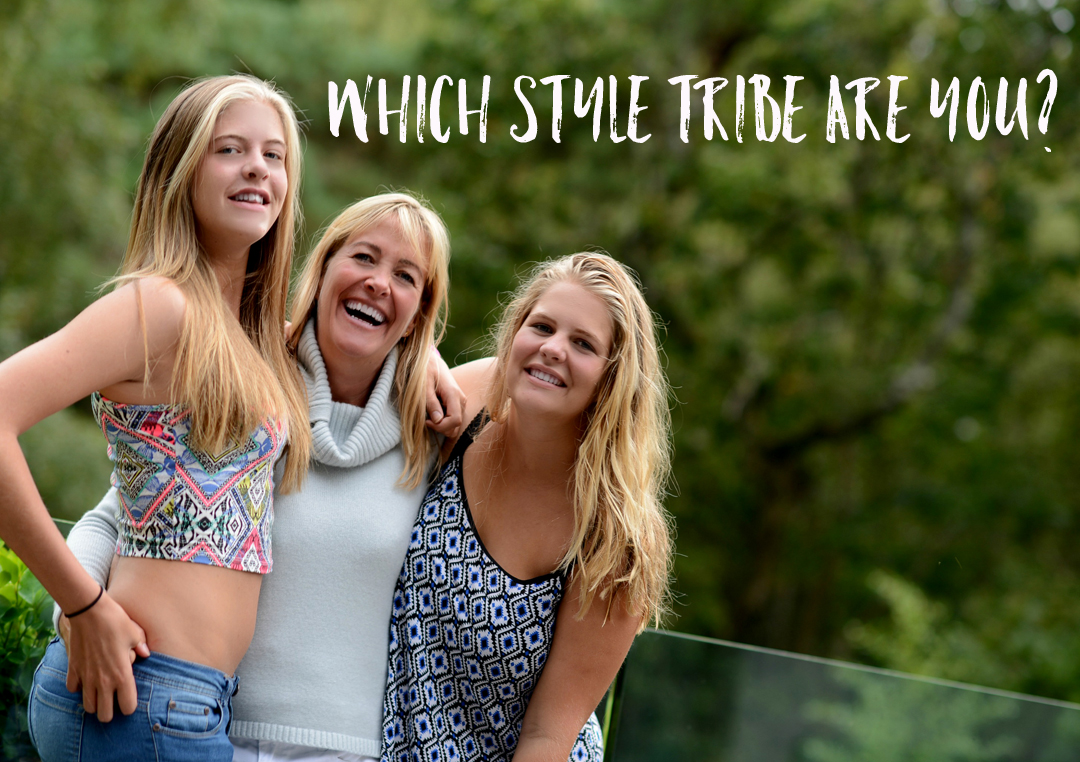 Style Tribes Quiz
Try our Style Tribes quiz to help figure out your Style ID
Get started with our free 5-minute style
tribes quiz - sign up to download