Boiler suits … the new take.
This may sound a little out in left feild, but the boiler suit is a weekend look I'm willing to consider. I'm not talking your common or garden 1970's Farah Fawcett number – you know all big lapels and scary synthetic yarns. Nope, this time around boiler suits are coming at us in funky utilitarian cuts with inspired asymmetric twists which can be dressed up or down.
The influx of onesies or jumpsuits in general over the past few seasons, has seen a subtle swing from being considered downright ridiculous, to this season where online stores like Farfetch.com, My Theresa.com and Net-a-Porter now have dedicated shopping sections for them.
These beasties are ideal for your weekend vibe as they have the perfect mix of slouch meets endless dress up opportunities.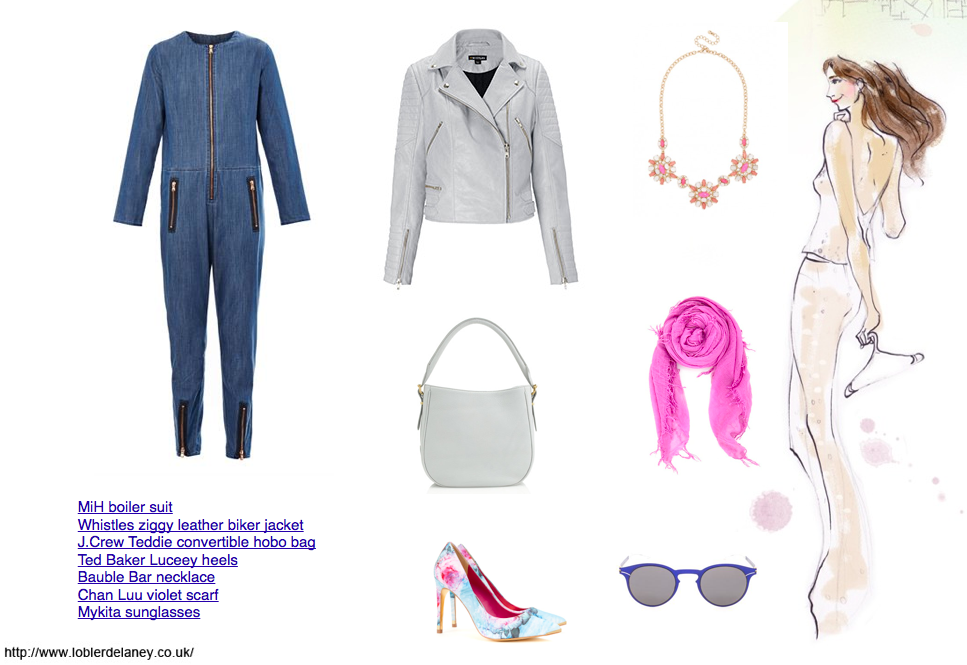 Boiler suits…how to wear them.
I'm loving this MiH Jeans boiler suit which I spotted recently on their website. The denim wash is delightful and it's zip accents grab it kicking and screaming from the ordinary to the on-trend. By day take your boiler suit for a spin up the high street paired with slip-on sneakers, but transform it by night with some statement heels and a touch of girly embellishment.
For those of you who haven't taken a dip into the magical world of the boiler suit, it's worth taking some time to figure out your bathroom technique before you head out into the real world. Jumpsuit/boiler suit/playsuit/romper/onesie… call it what you will, but once you've tried one of these cuties you will be hooked.
(Visited 27 times, 1 visits today)