The Chelsea Flower Show… what's blooming?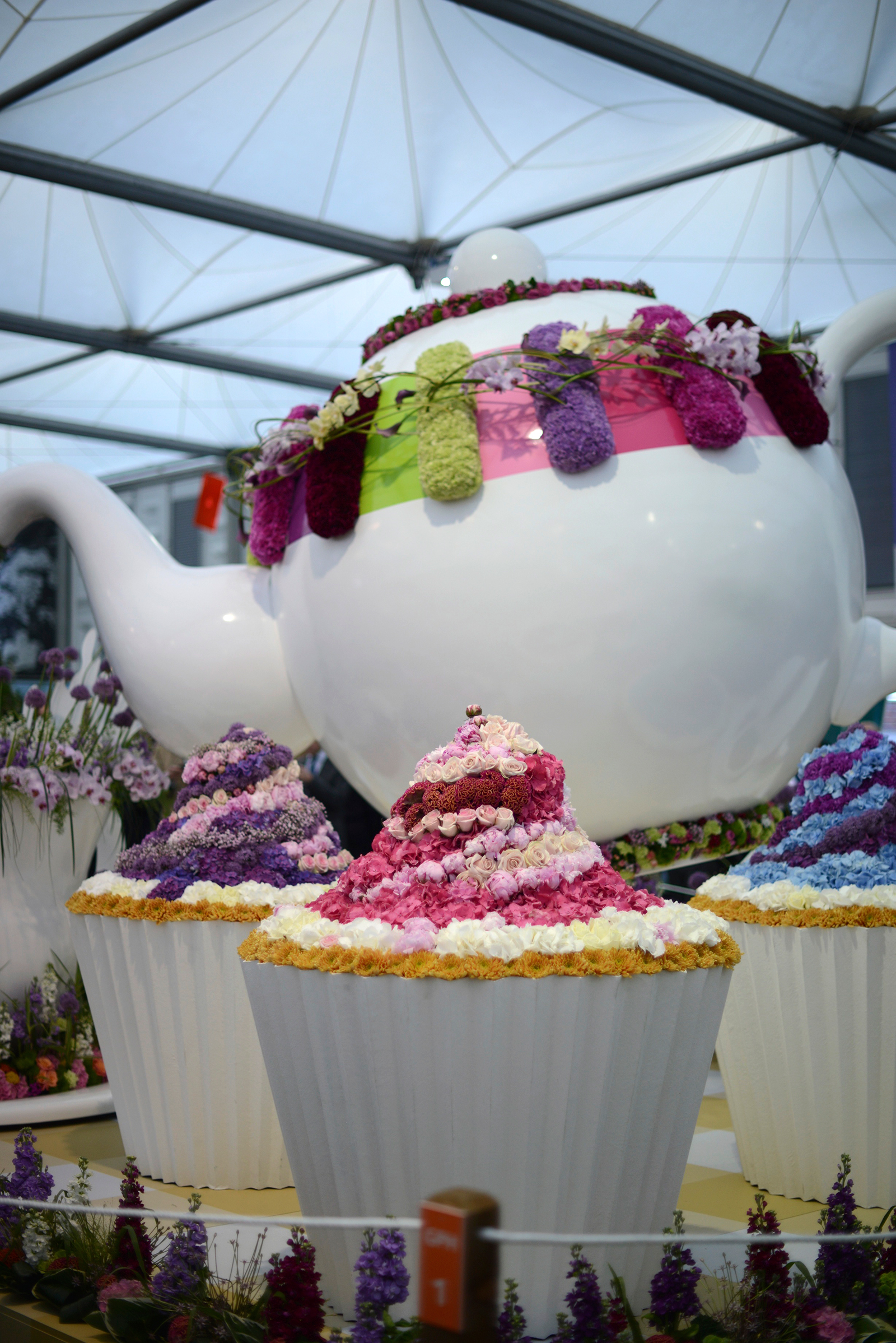 Sometimes hubs comes up trumps with the odd corporate jolly or two. One of my fave ones is the RHS Chelsea Flower show first night. Running in it's usual home of the grounds of the Royal Hospital this week, the show is a pile up of floral fun from prestigious show gardens, to sculptures, garden equipment and all manner of products you didn't even know you needed in your garden until you saw them.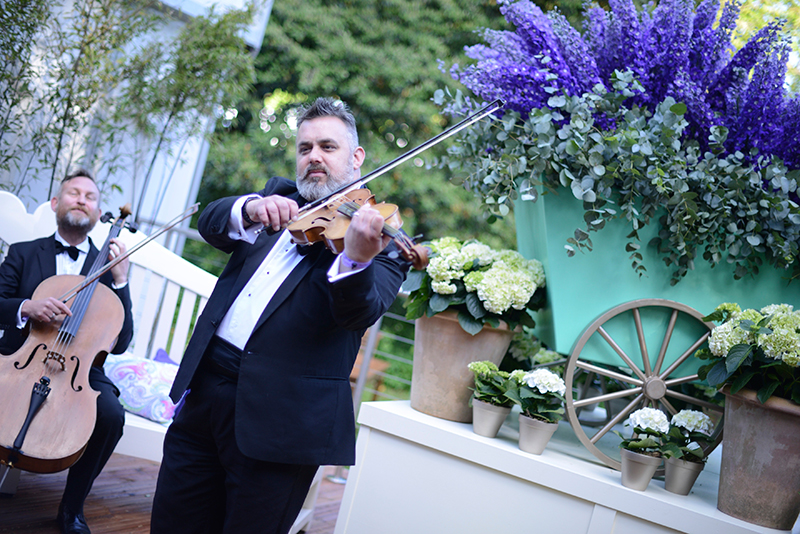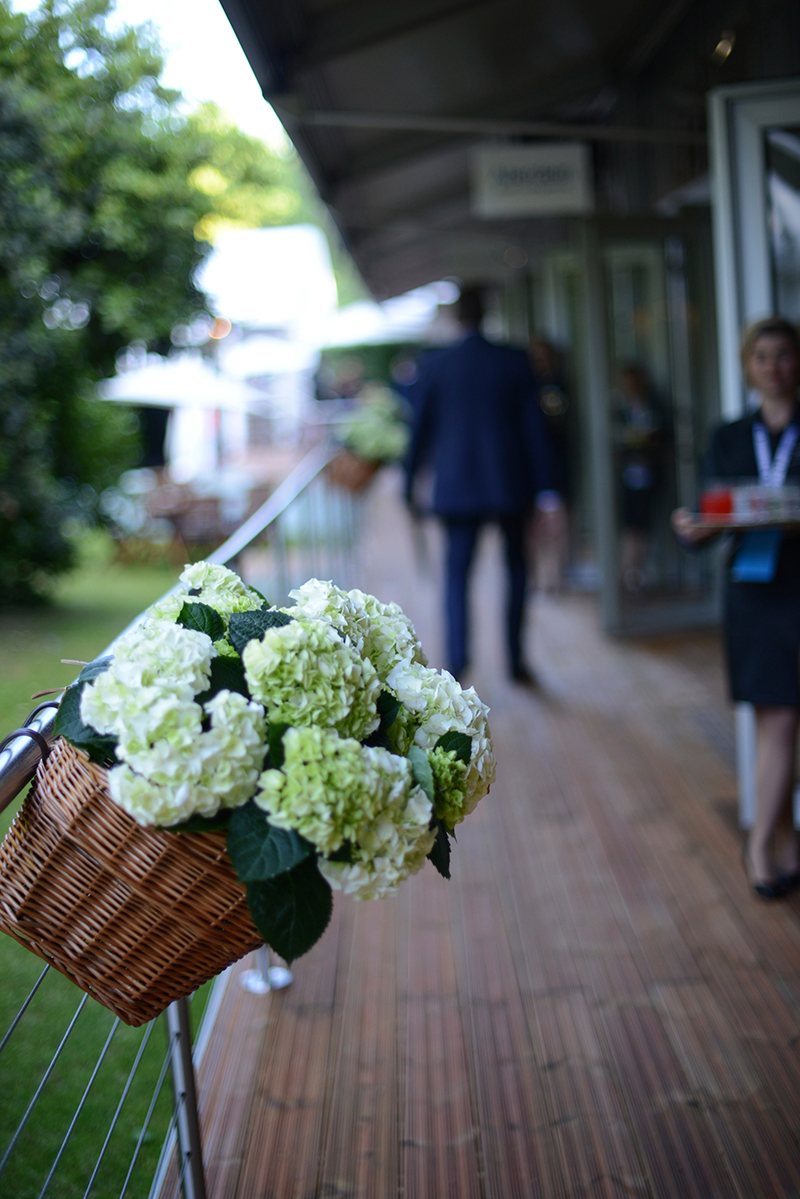 We started our evening off at the hospitality center with some delicious fizz and canapes, before being released into the show gardens themselves.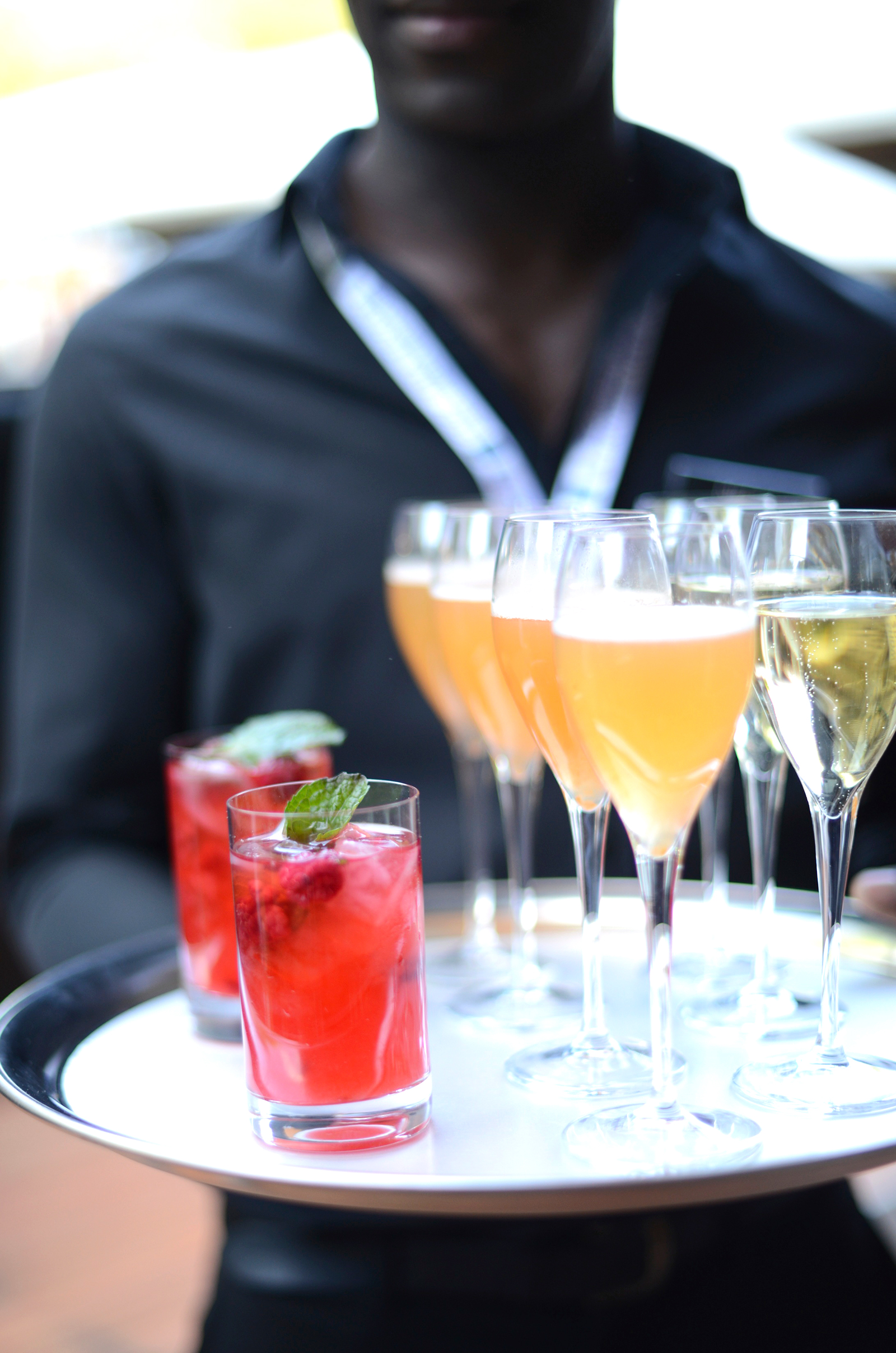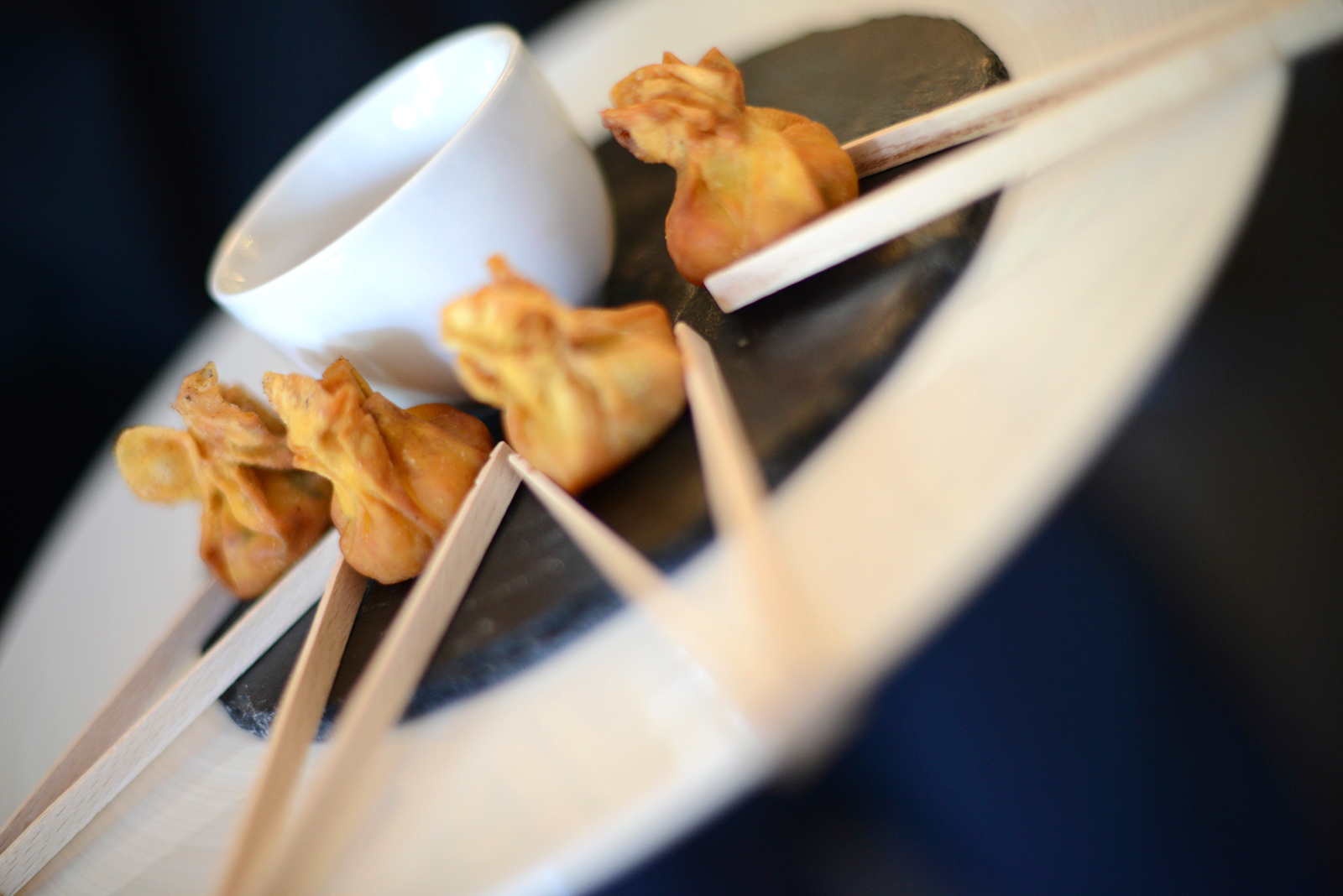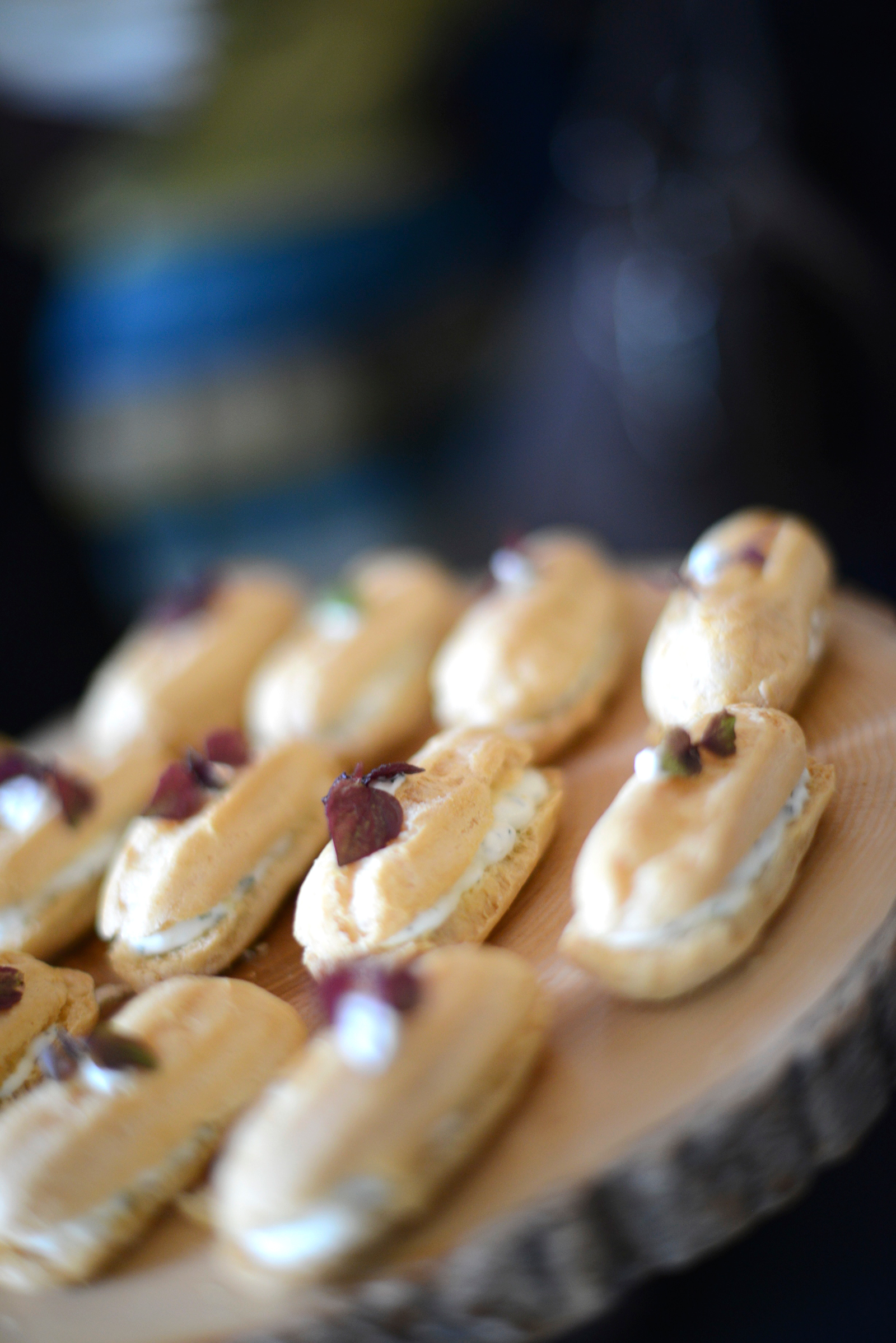 I hadn't been to the Chelsea Flower Show for years, but still remembered that good old Brit weather is very changeable even in May and that there's a lot of plodding around. So I dressed accordingly in a fittingly floral Ted Baker skirt – this was last season, but they have more divine whooshy skirts like this in great prints this season too. A simple J.Crew Tippi sweater, Valentino rockstuds (which I've sprinted over Waterloo bridge in many a time) and my super useful Sophie Hulme tote for lugging my big Nikon around. I actually wore this similar outfit a while back in this post here, so was pleased that it's still a worker in my wardrobe.
While the rain stayed off we set out to view the gardens…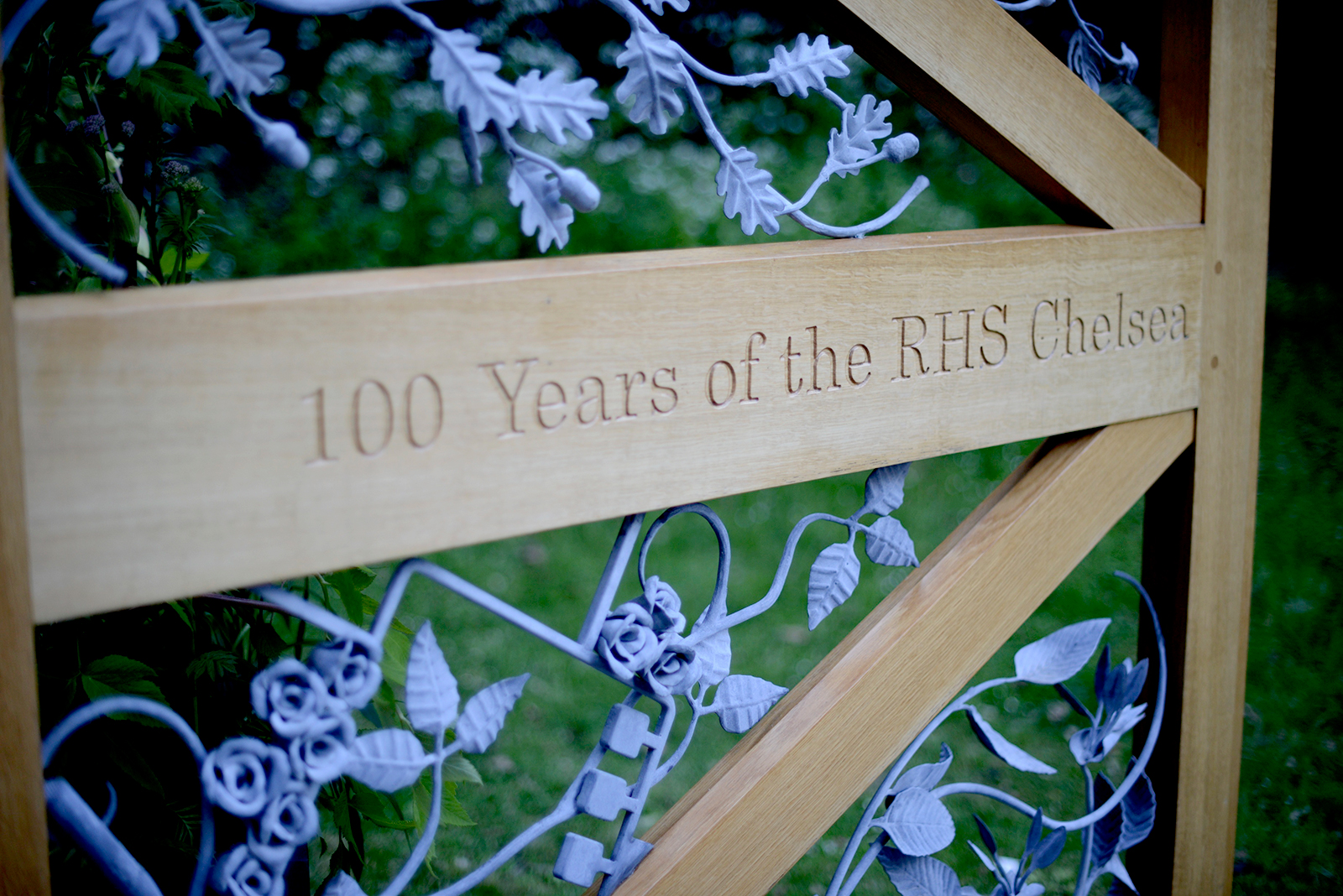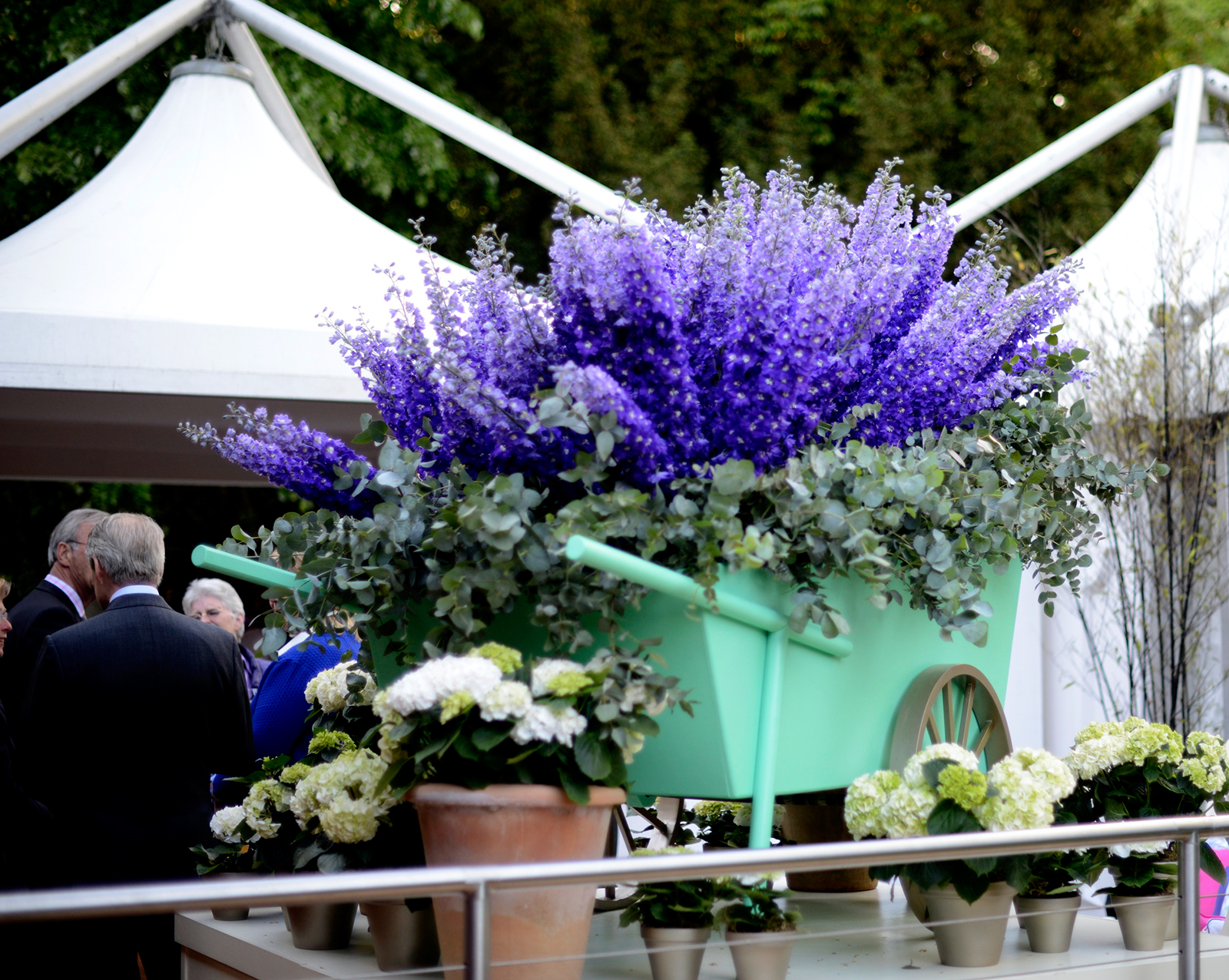 Loved this idea from the Cloudy Bay stand… now that's the kind of garden I could be happy in.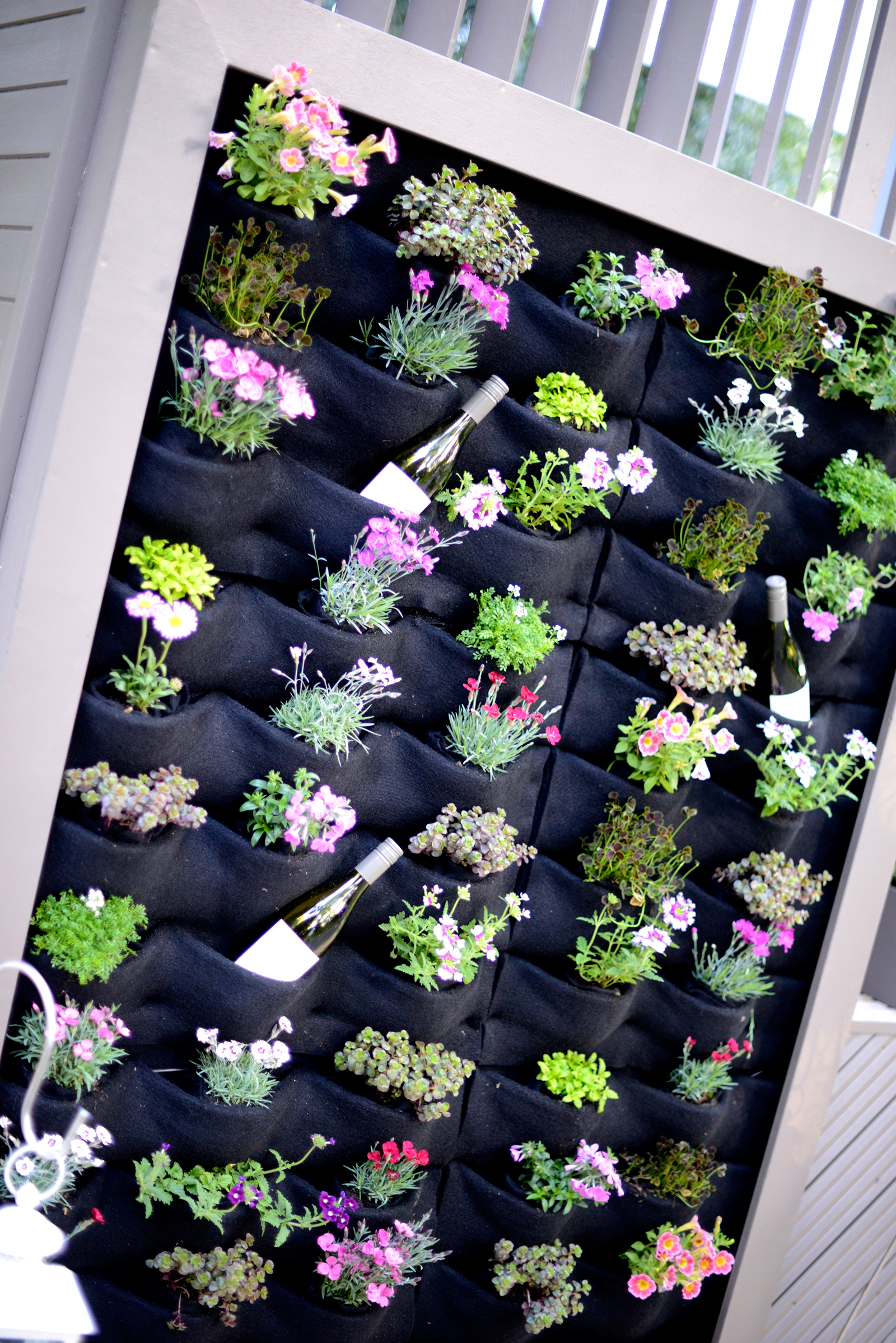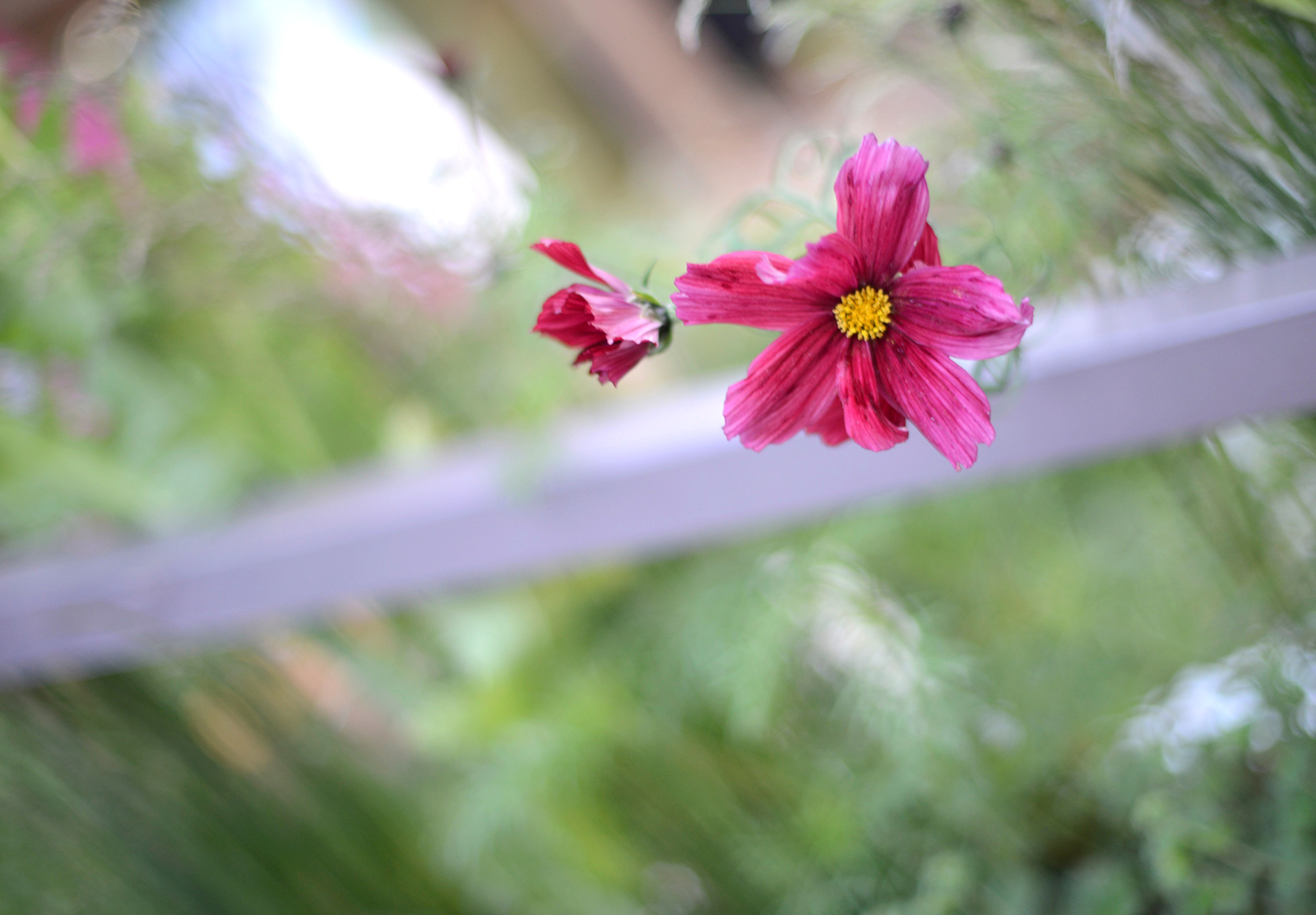 There was an amazing hanging garden of Babylon feel about this walkway… excellent for sheltering from the showers.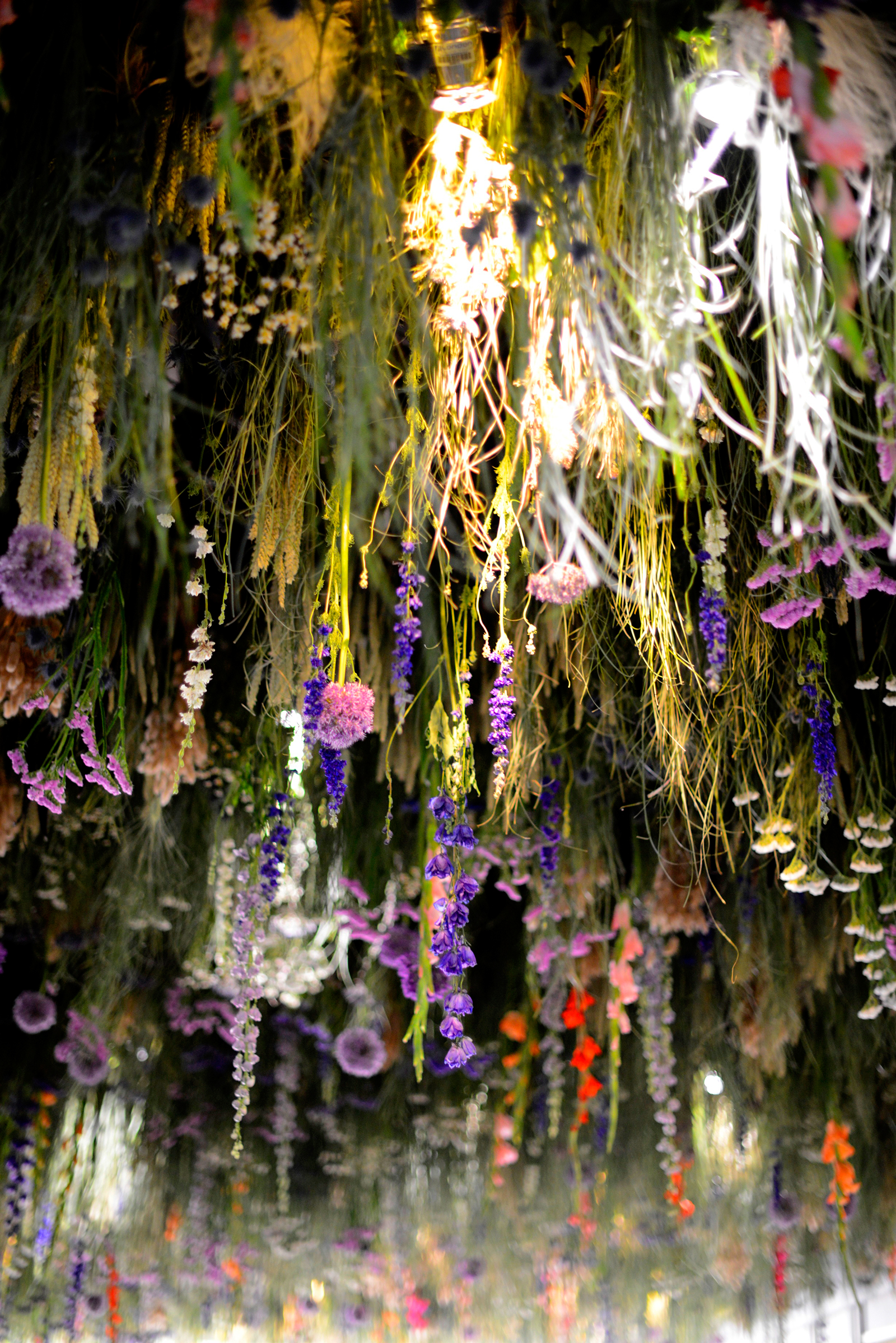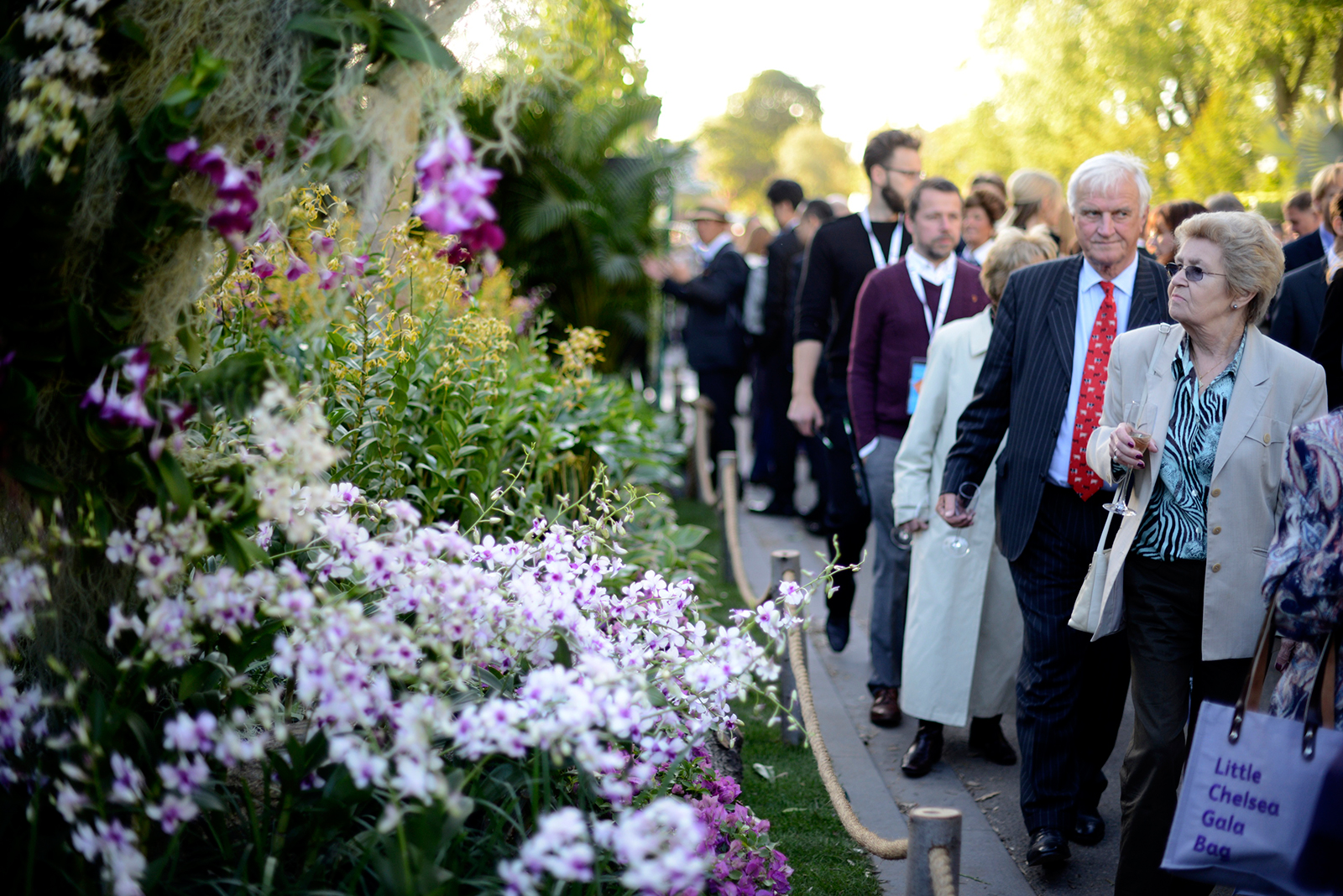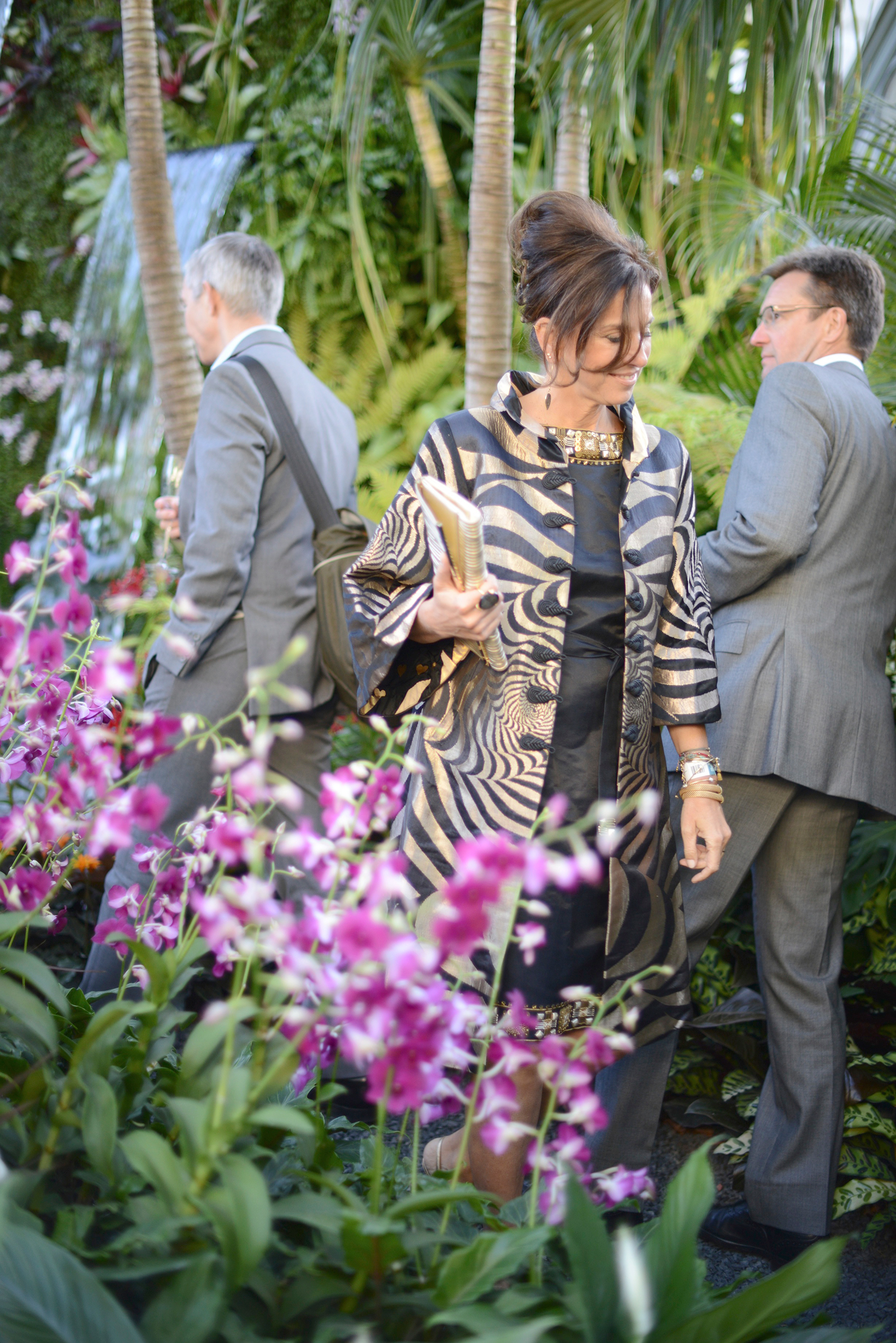 This was an amazing water feature…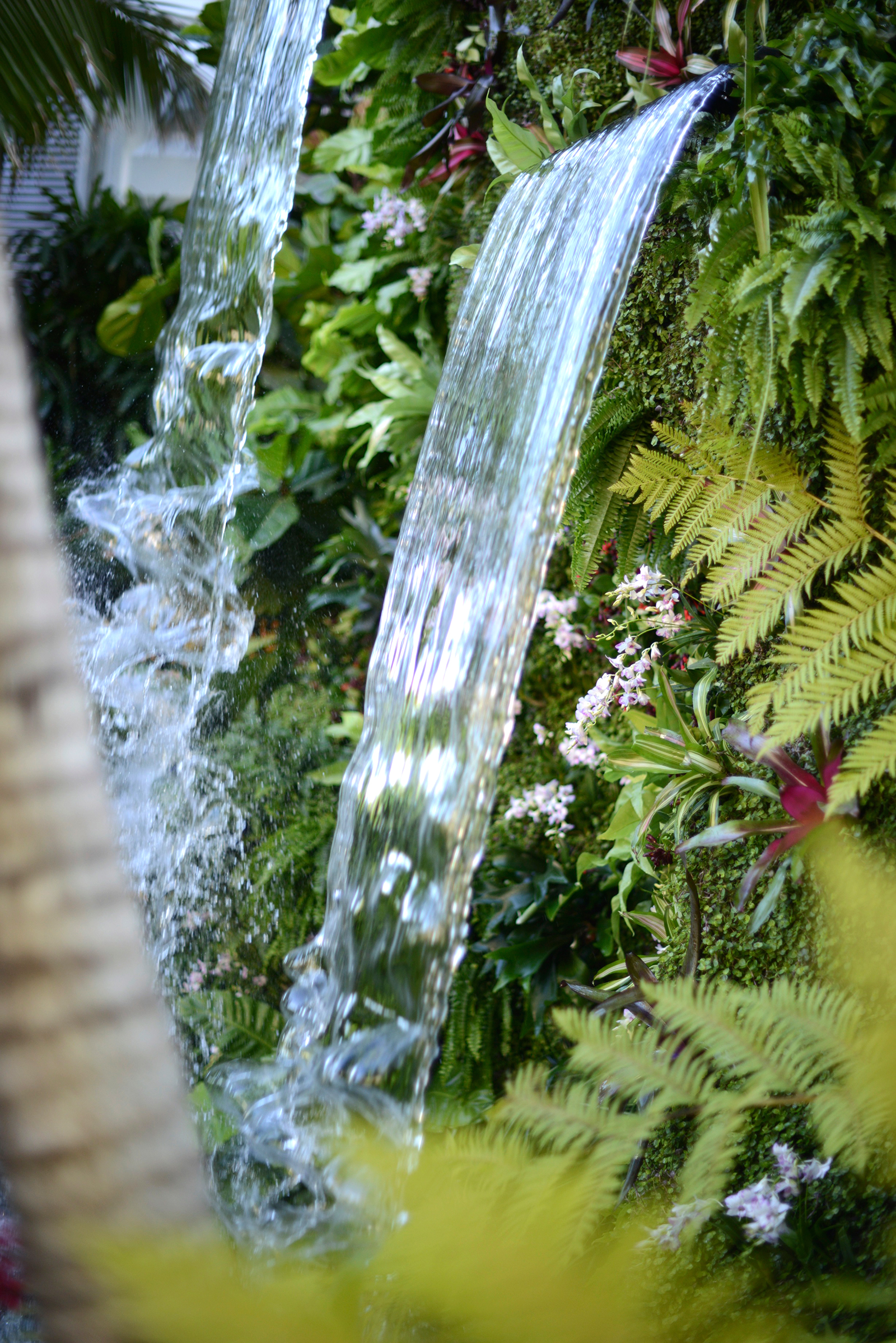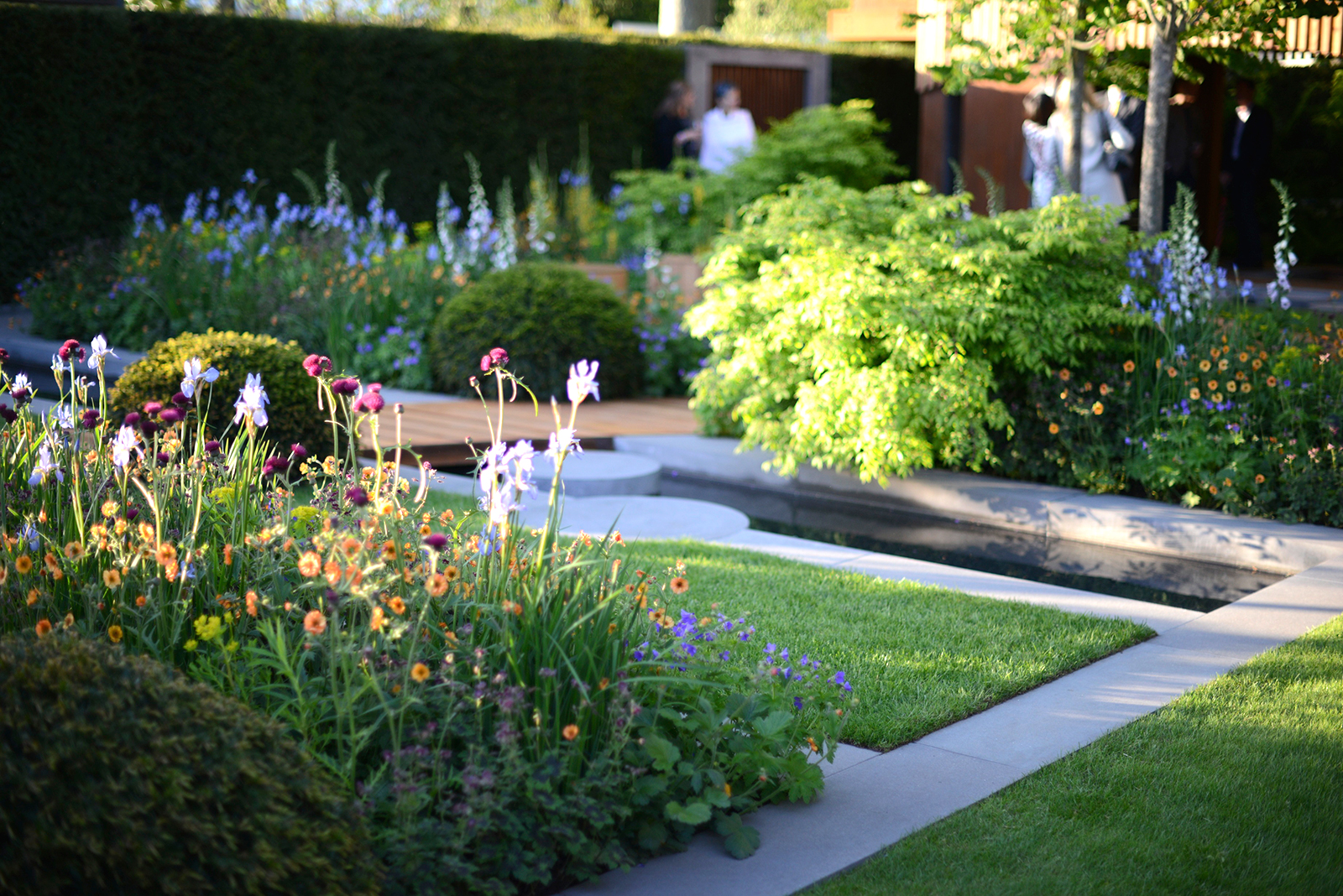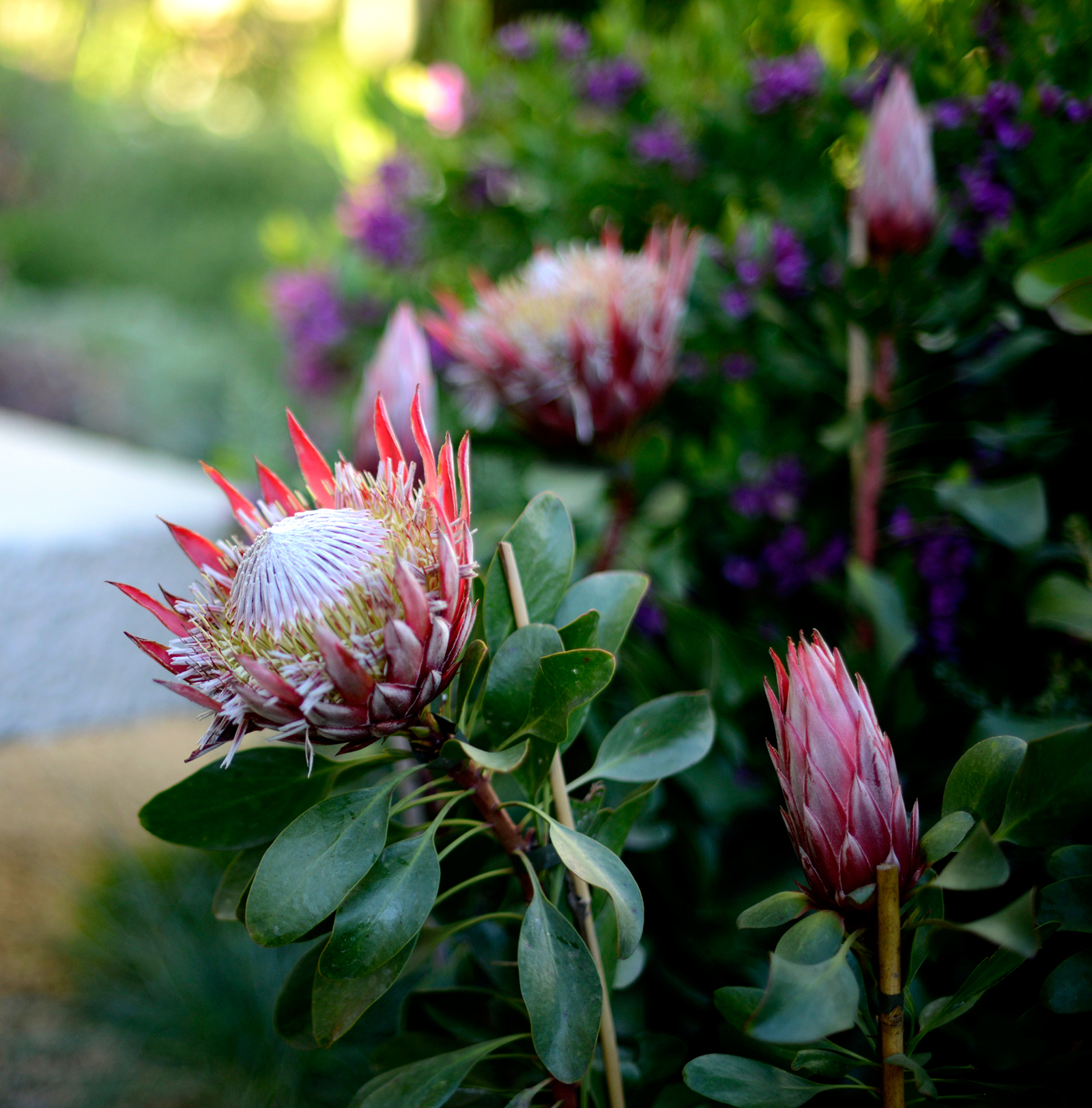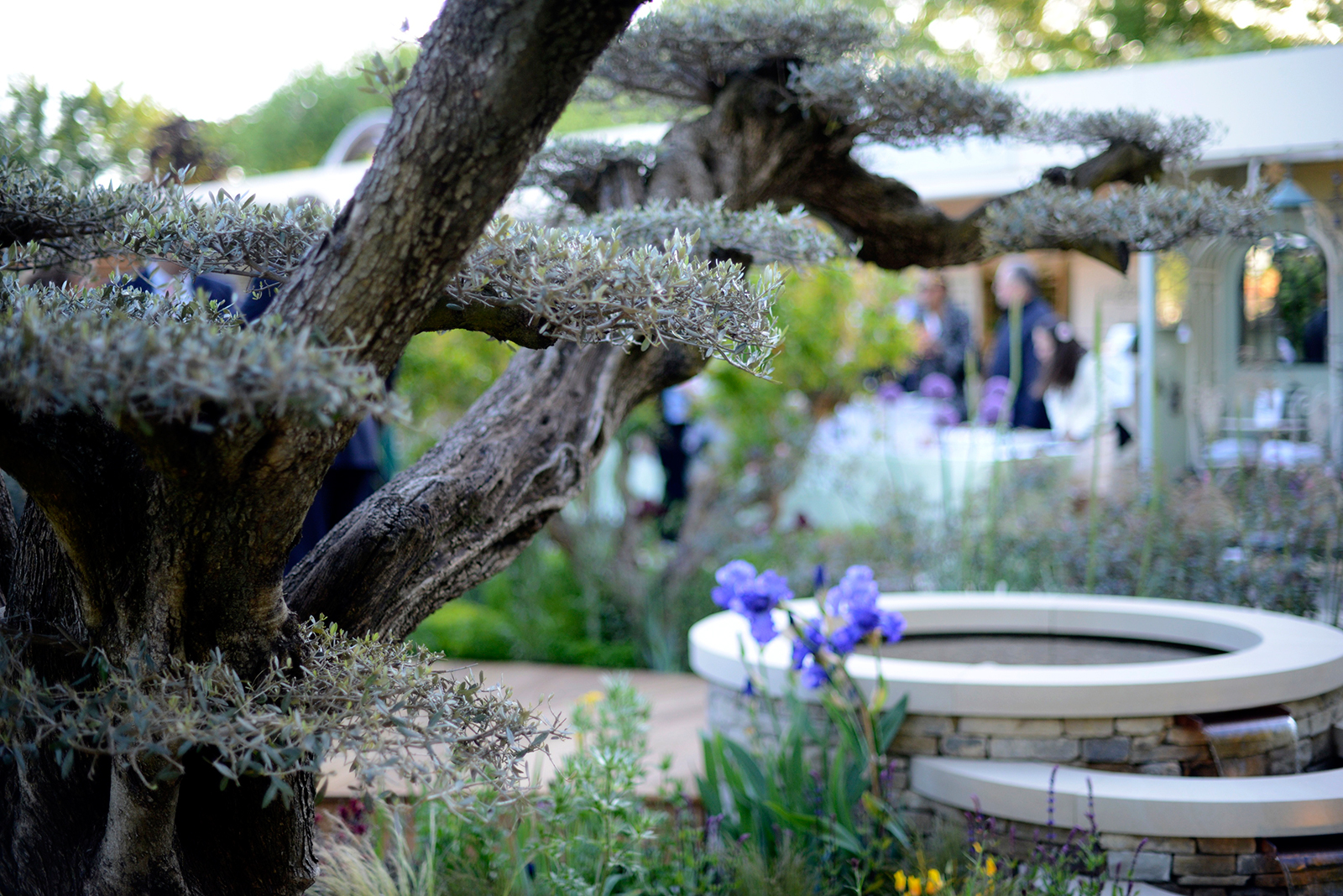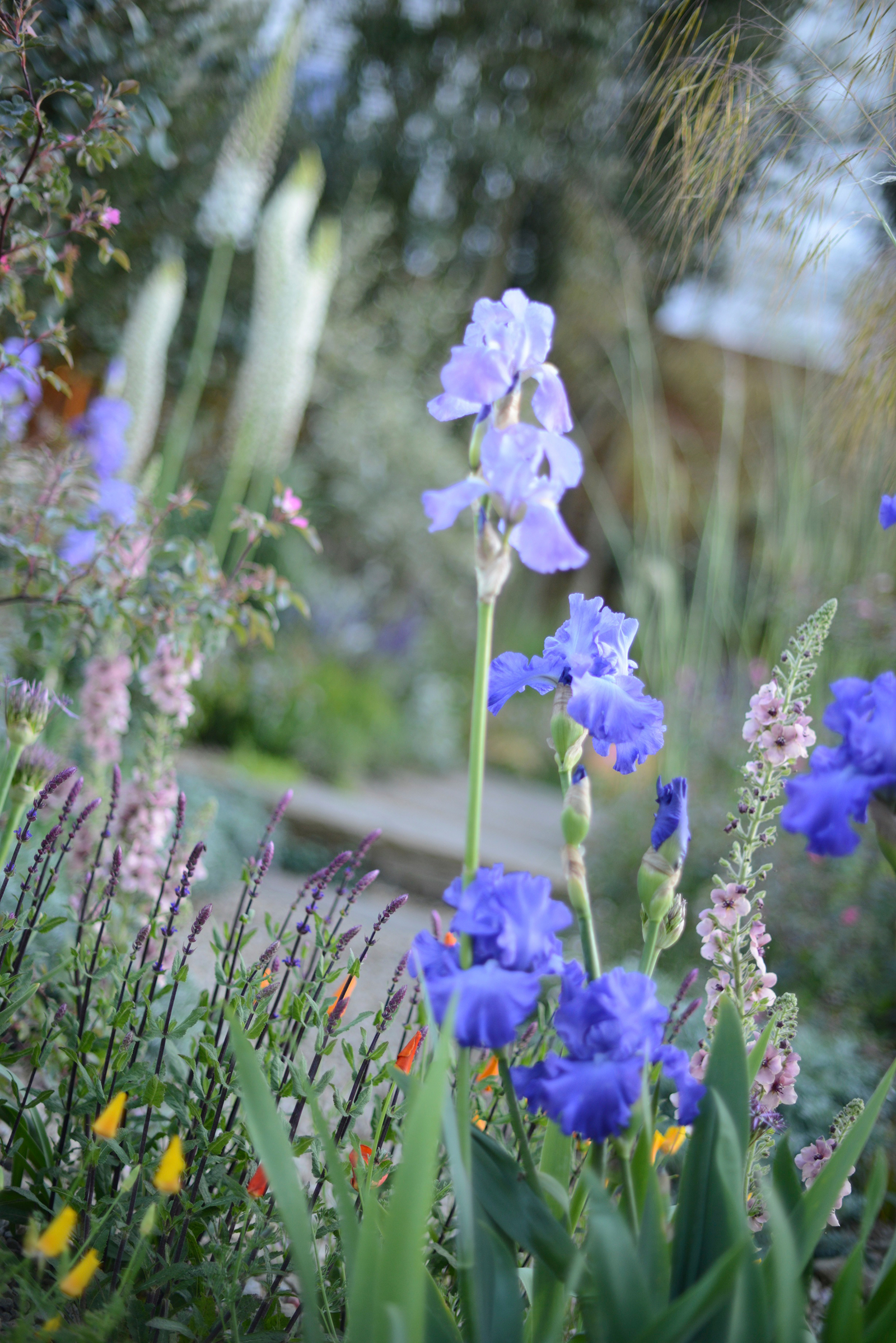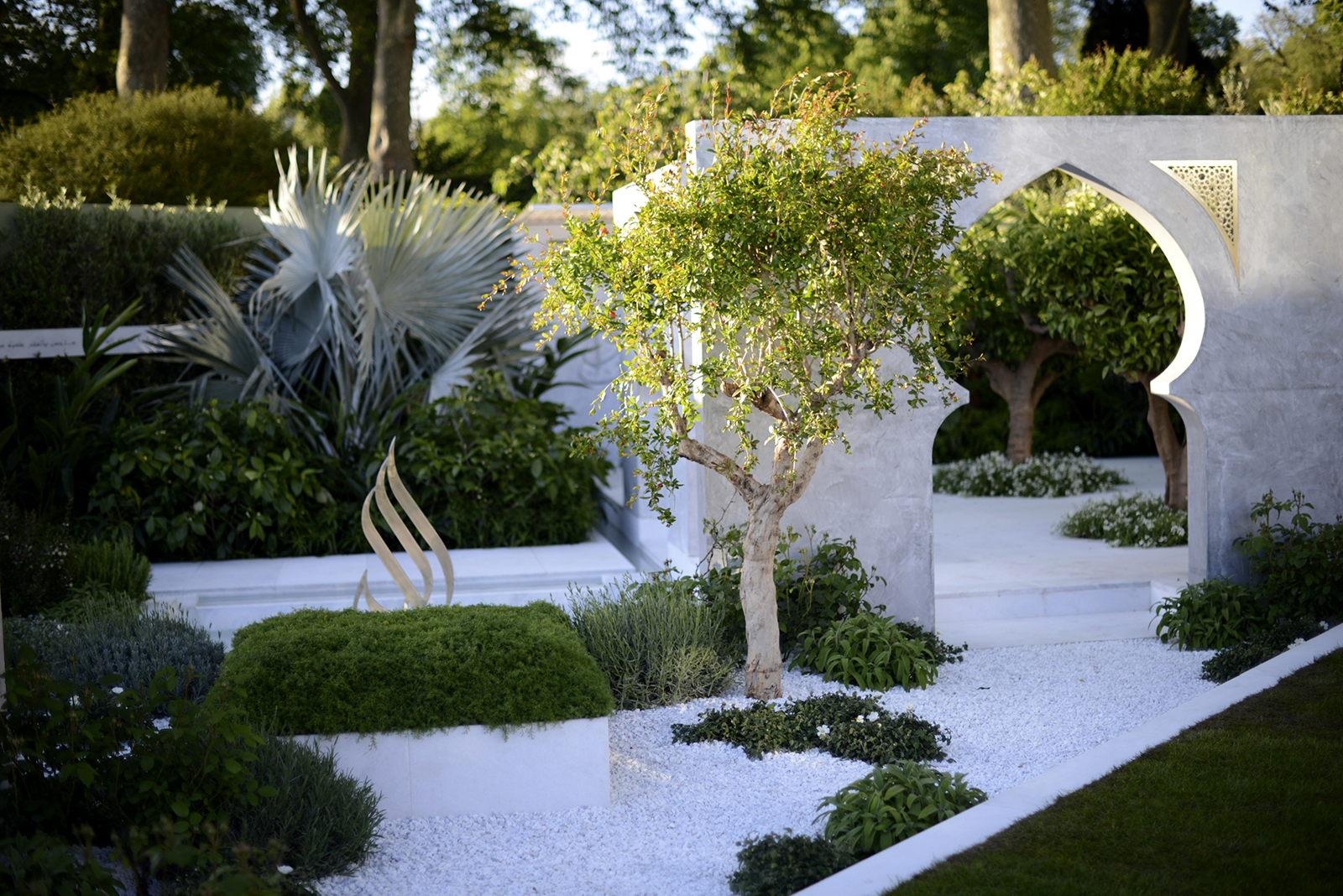 All plants aside, I did get quite taken with the notion of a bit of sculpture in the garden…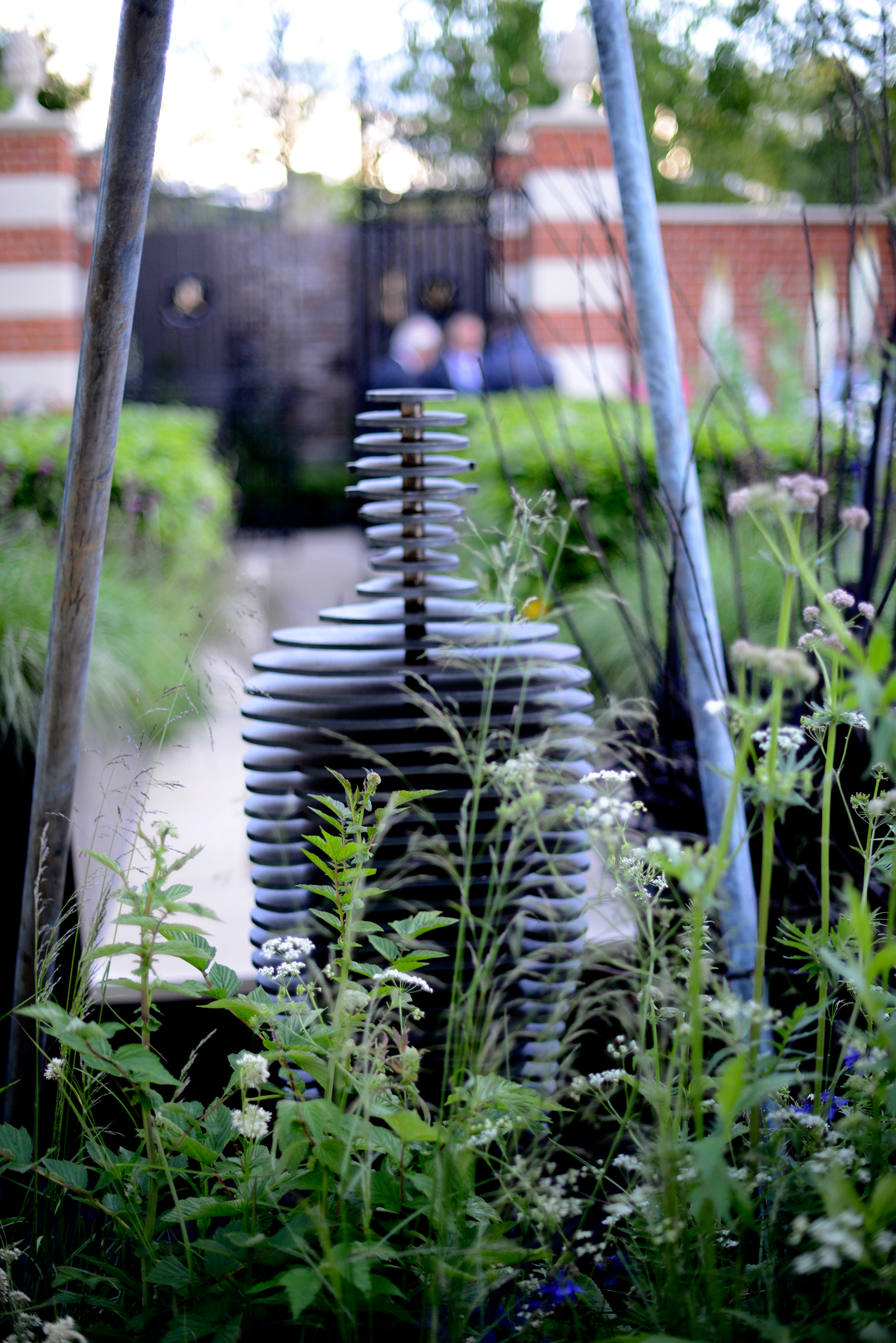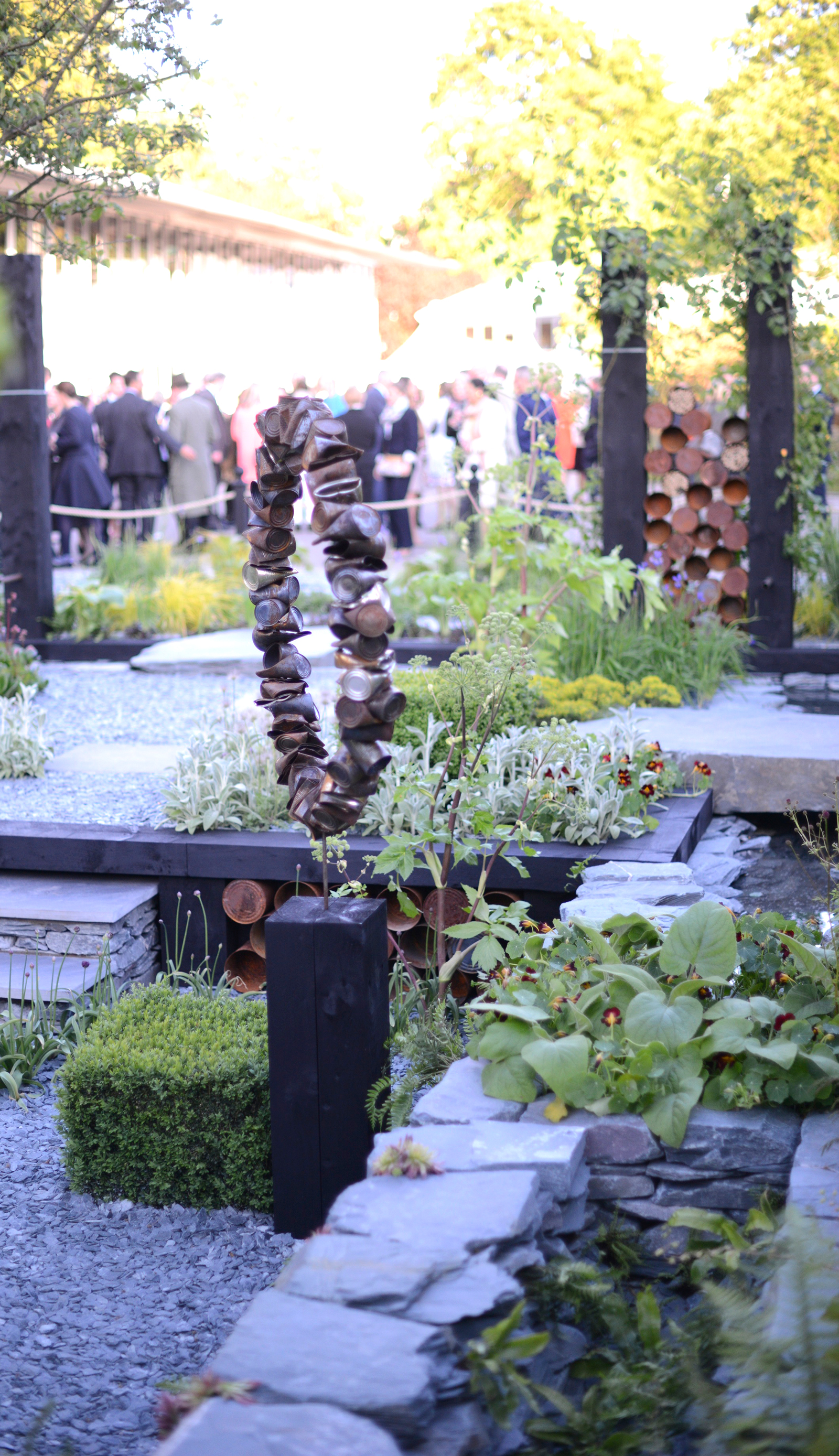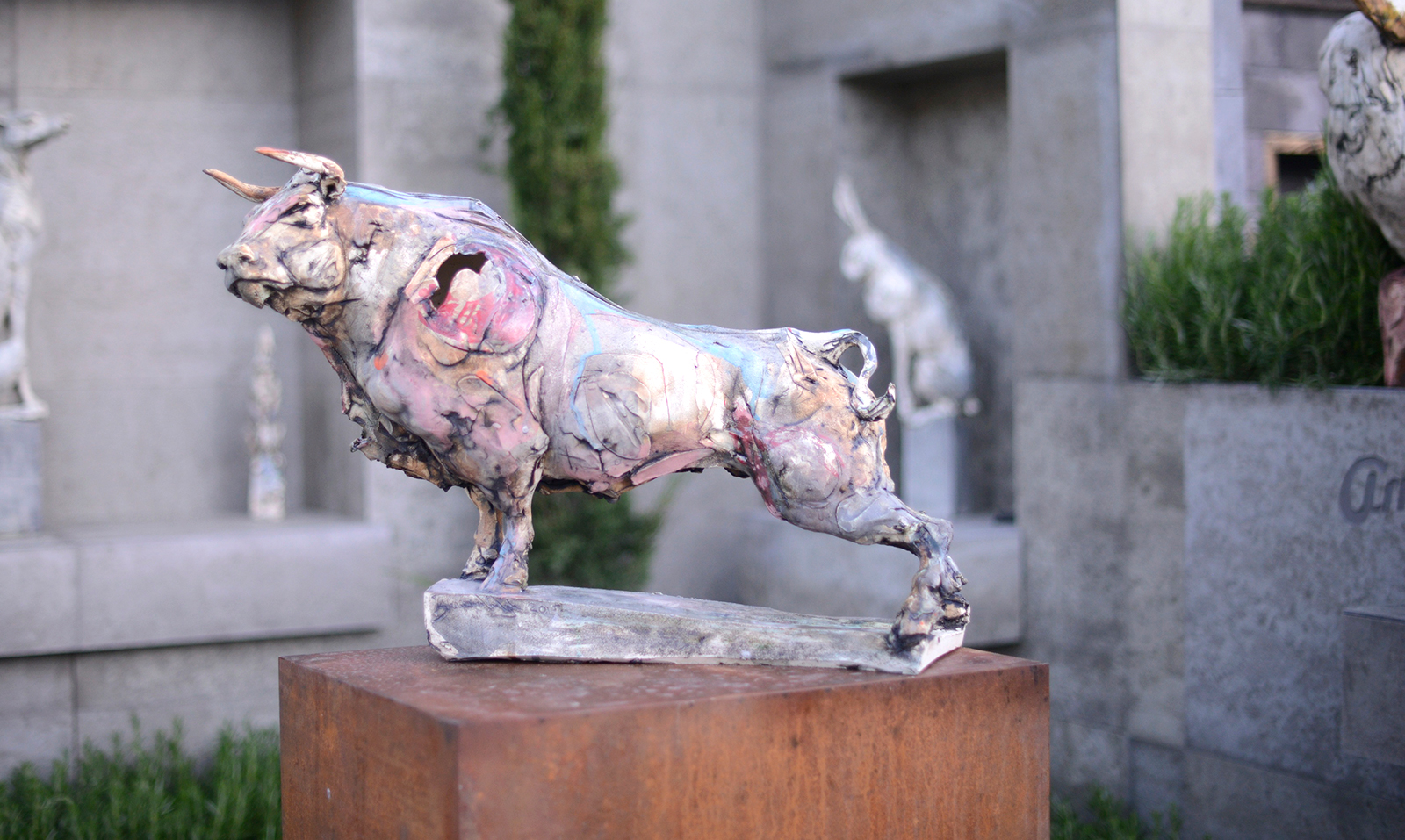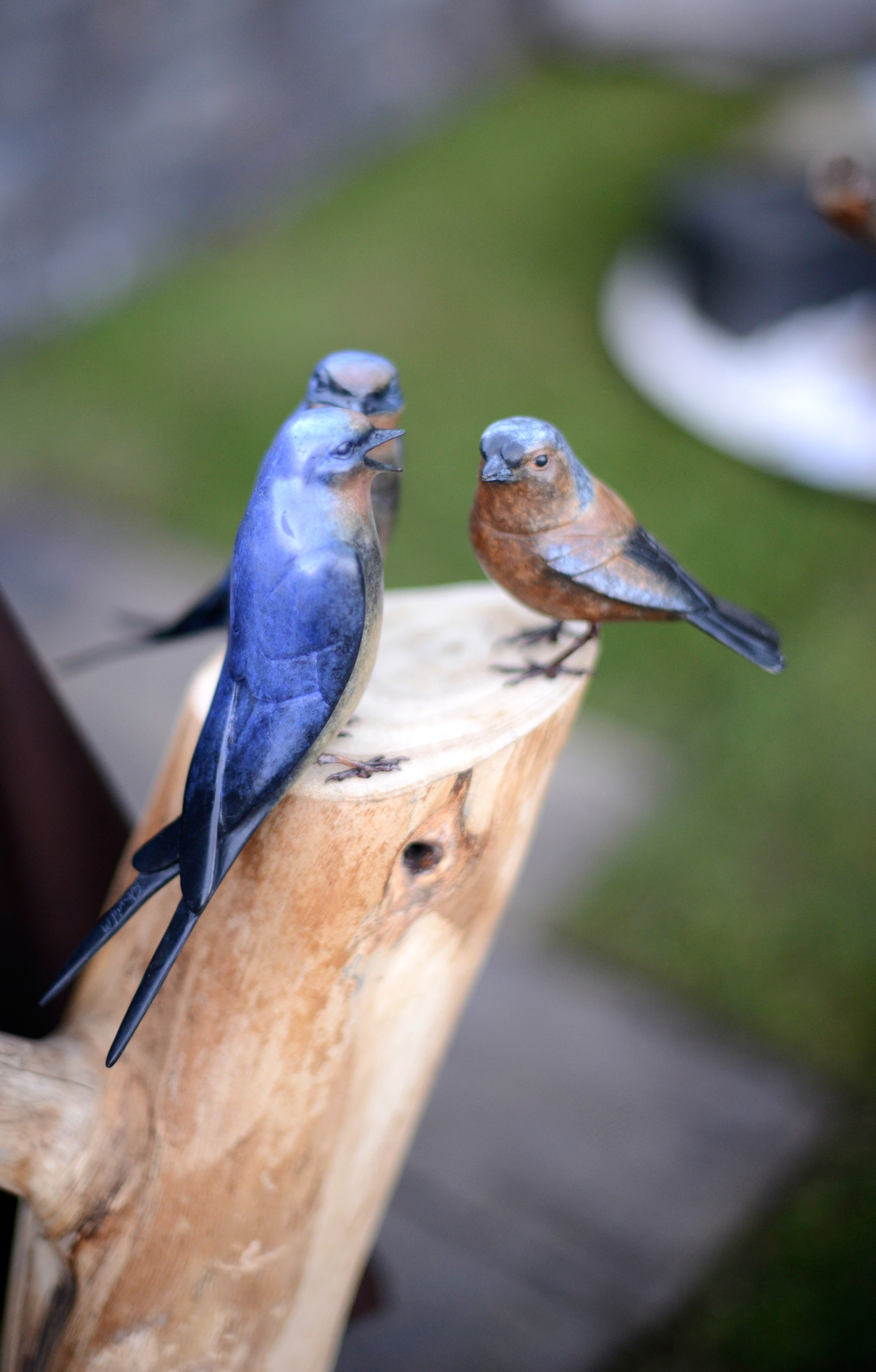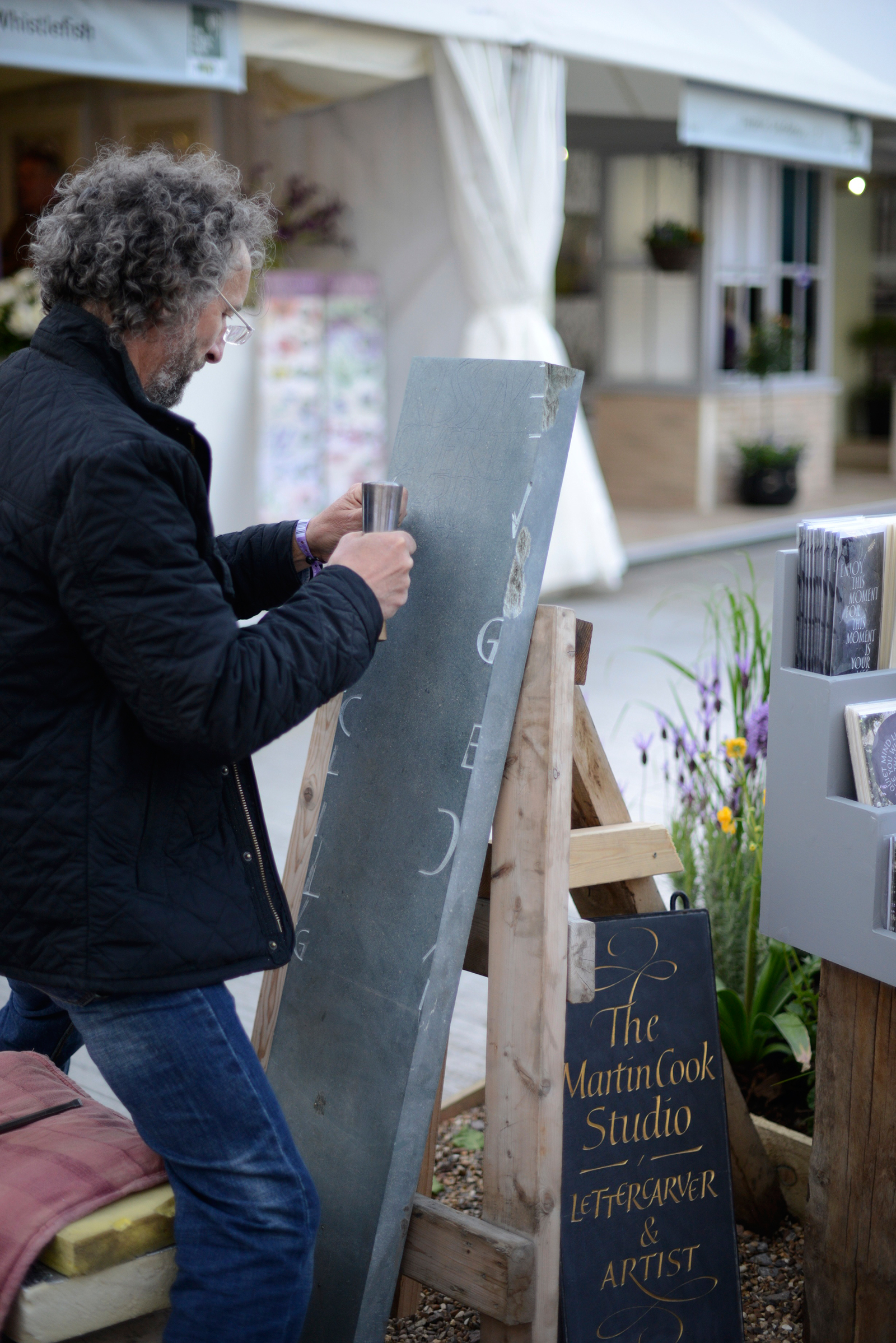 Though these guys were perhaps a little on the 'run before you can walk' front for a garden sculpture virgin like myself.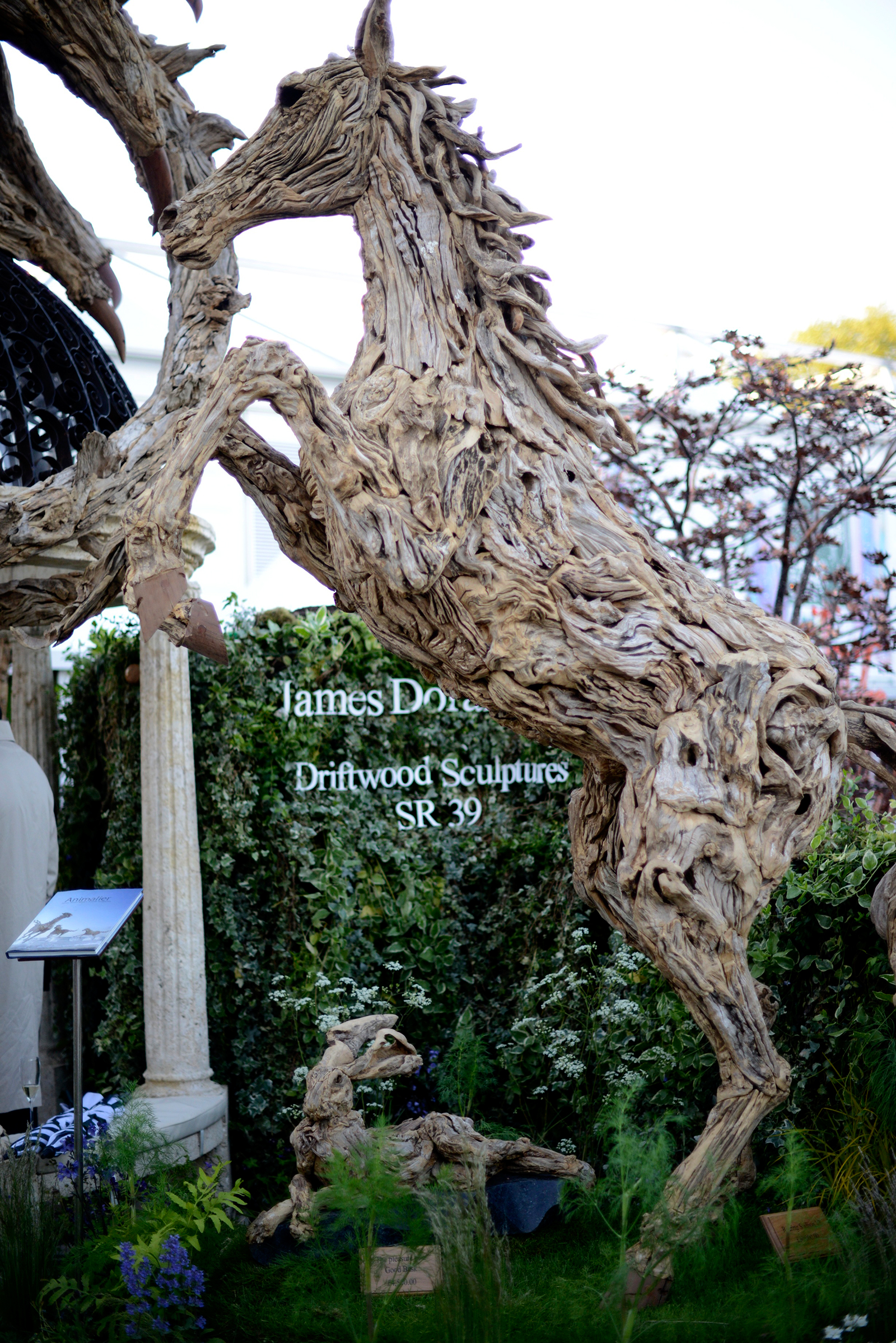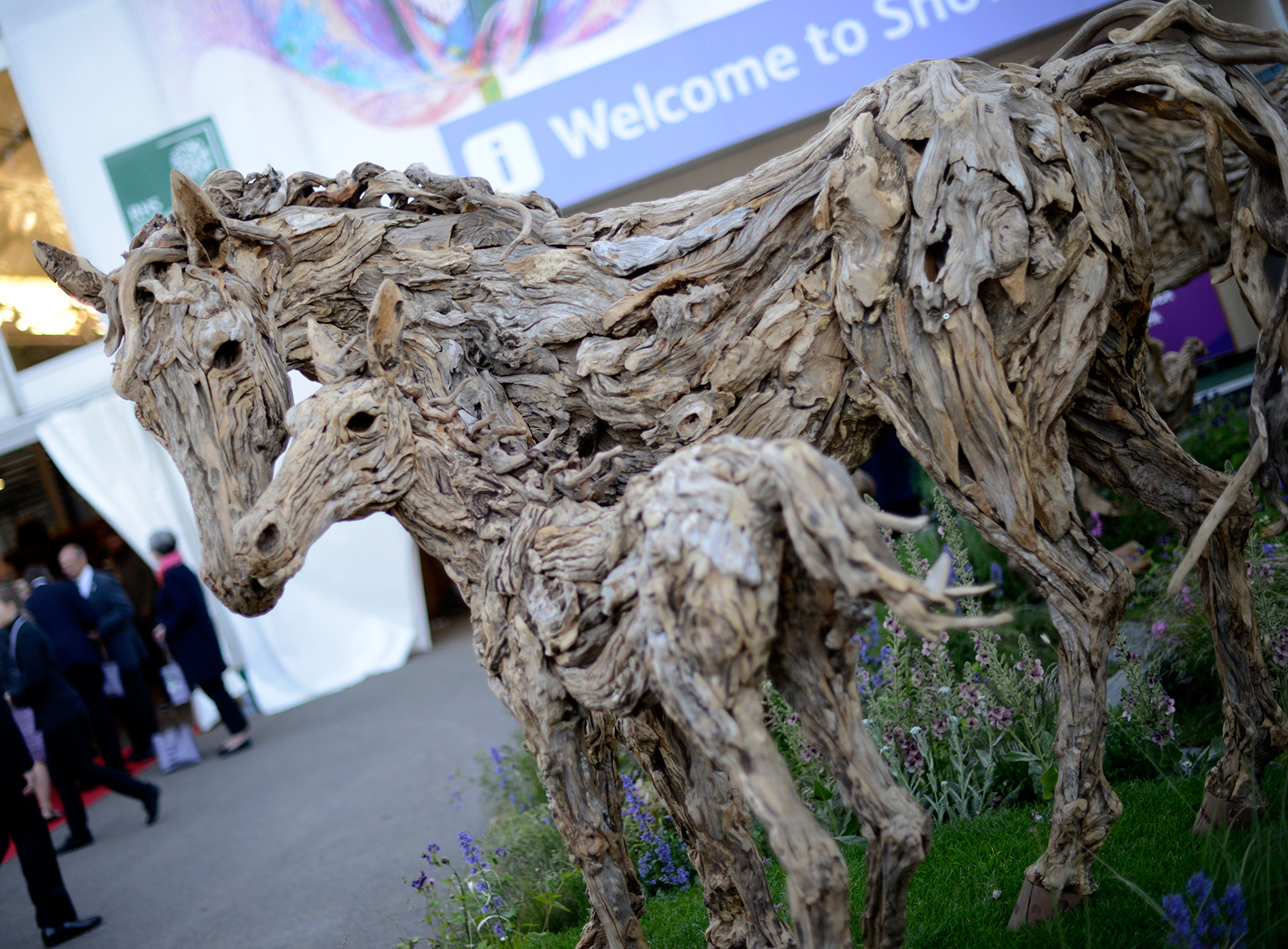 As the sun went down we ambled into the pavilion to see some more amazing displays…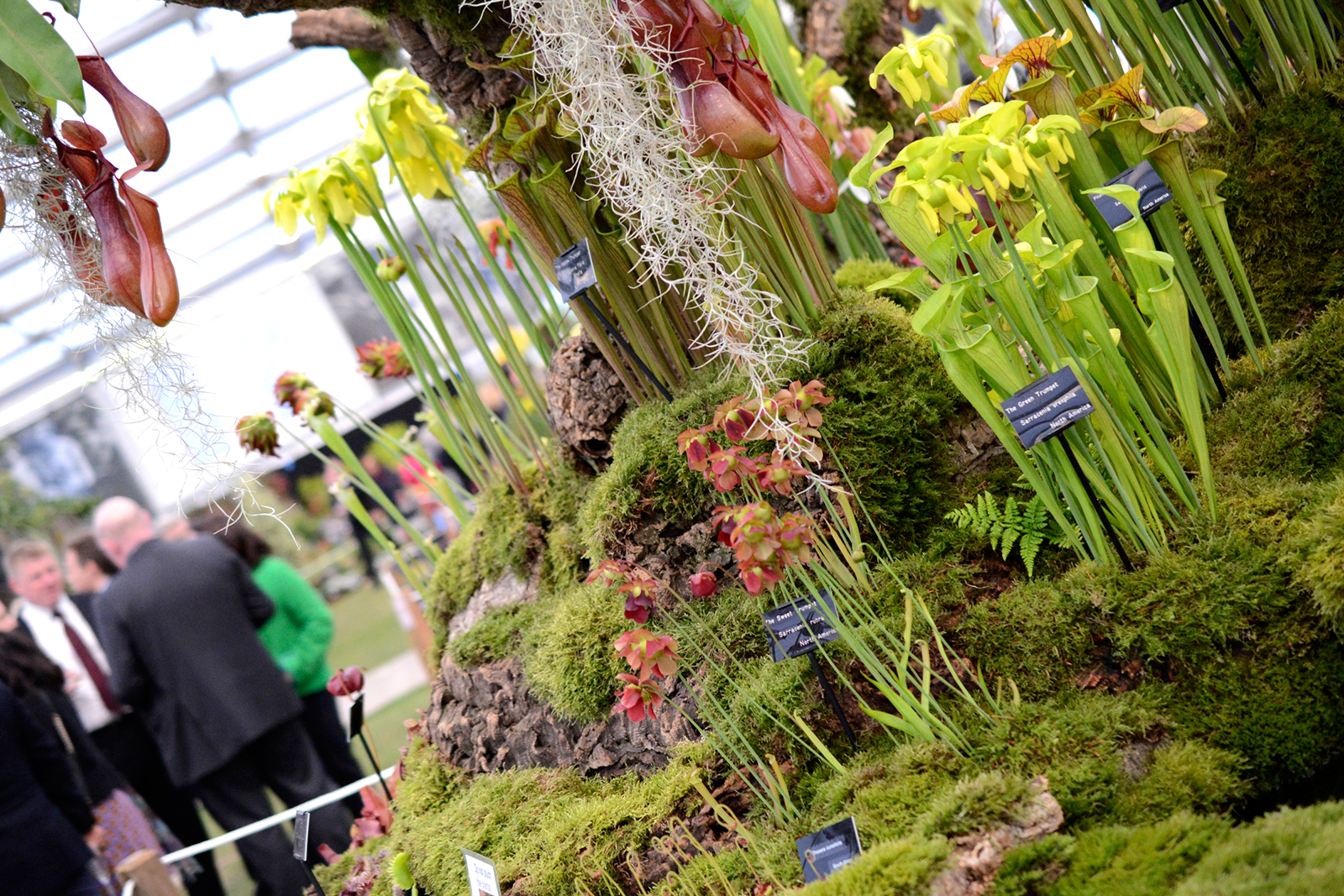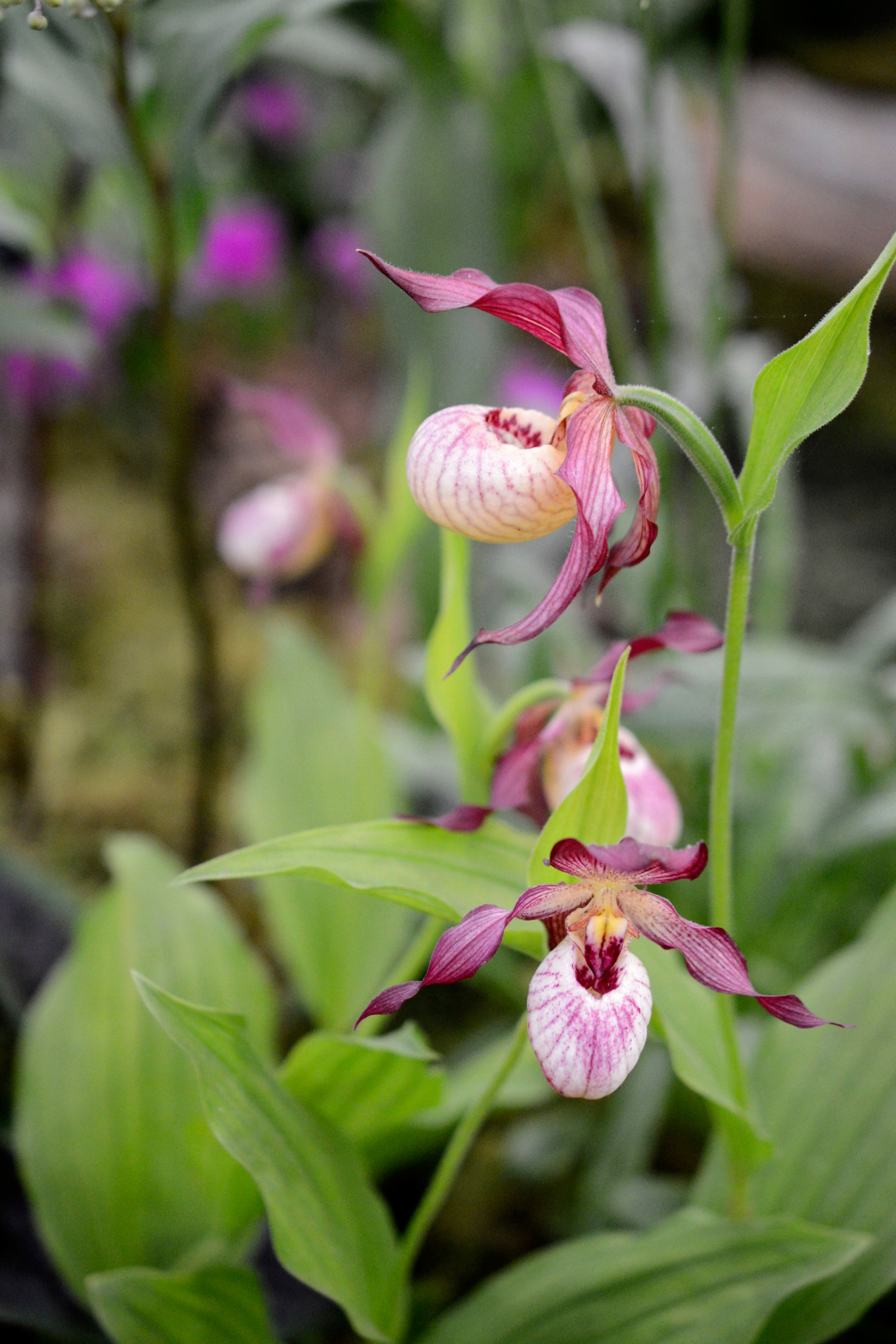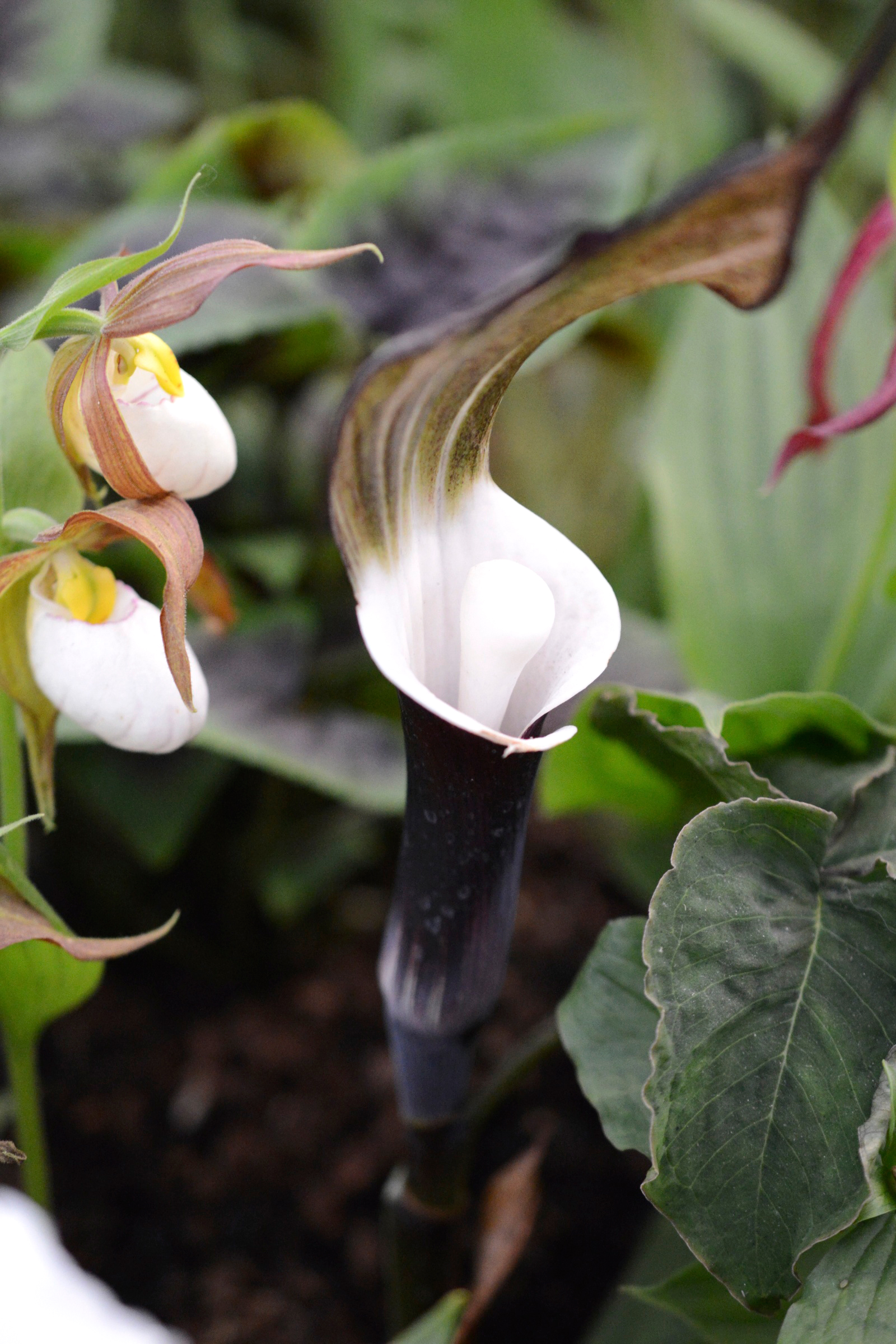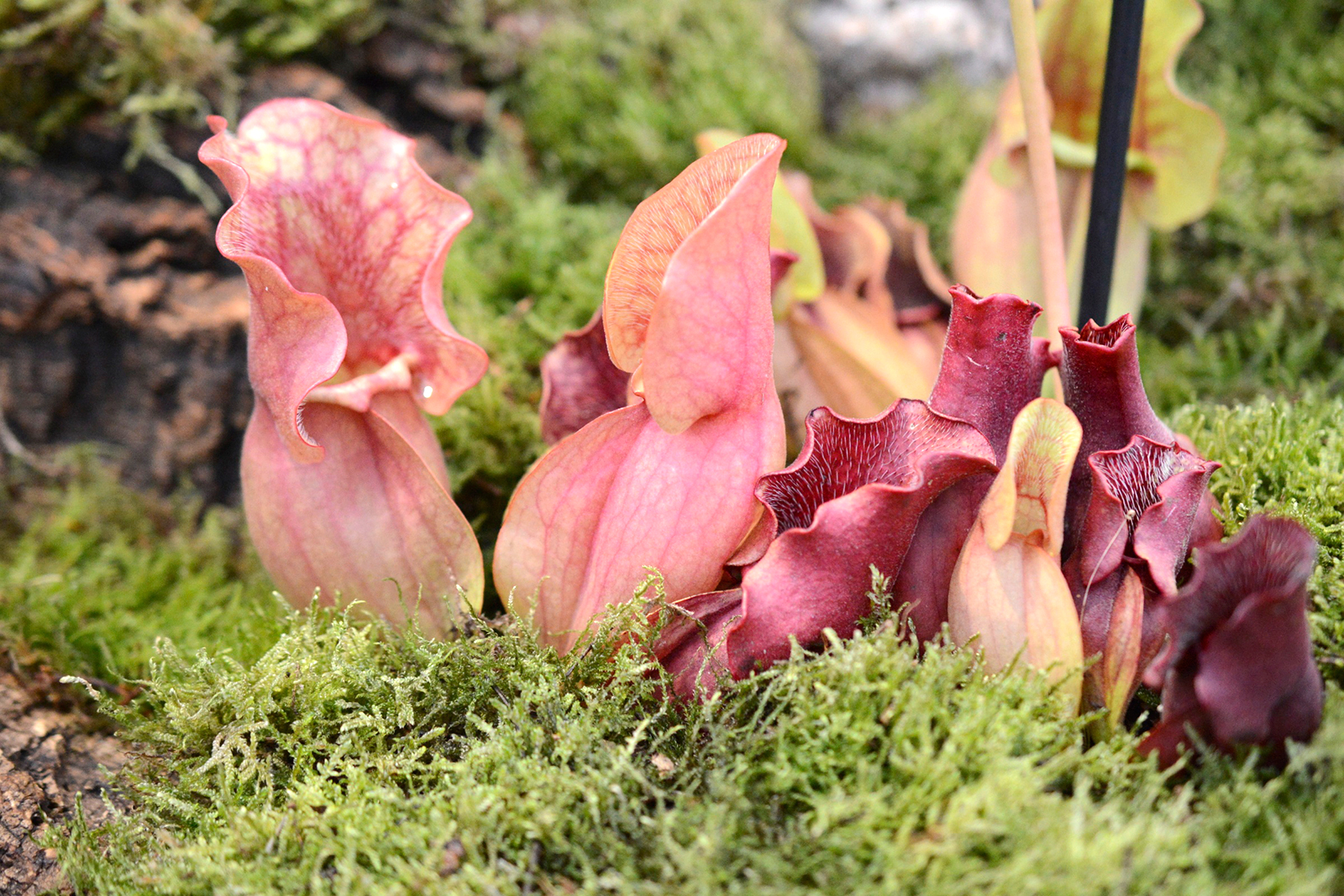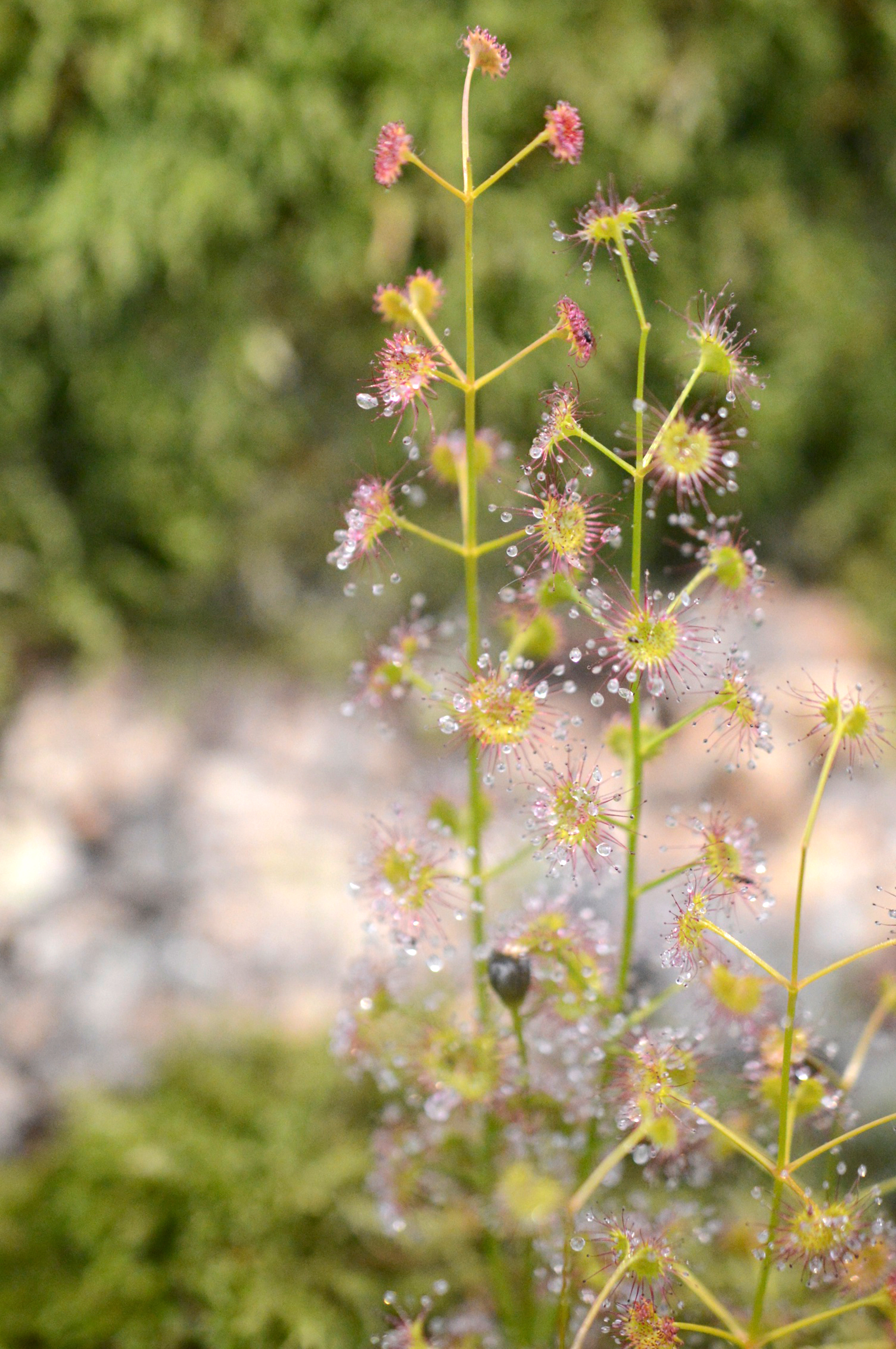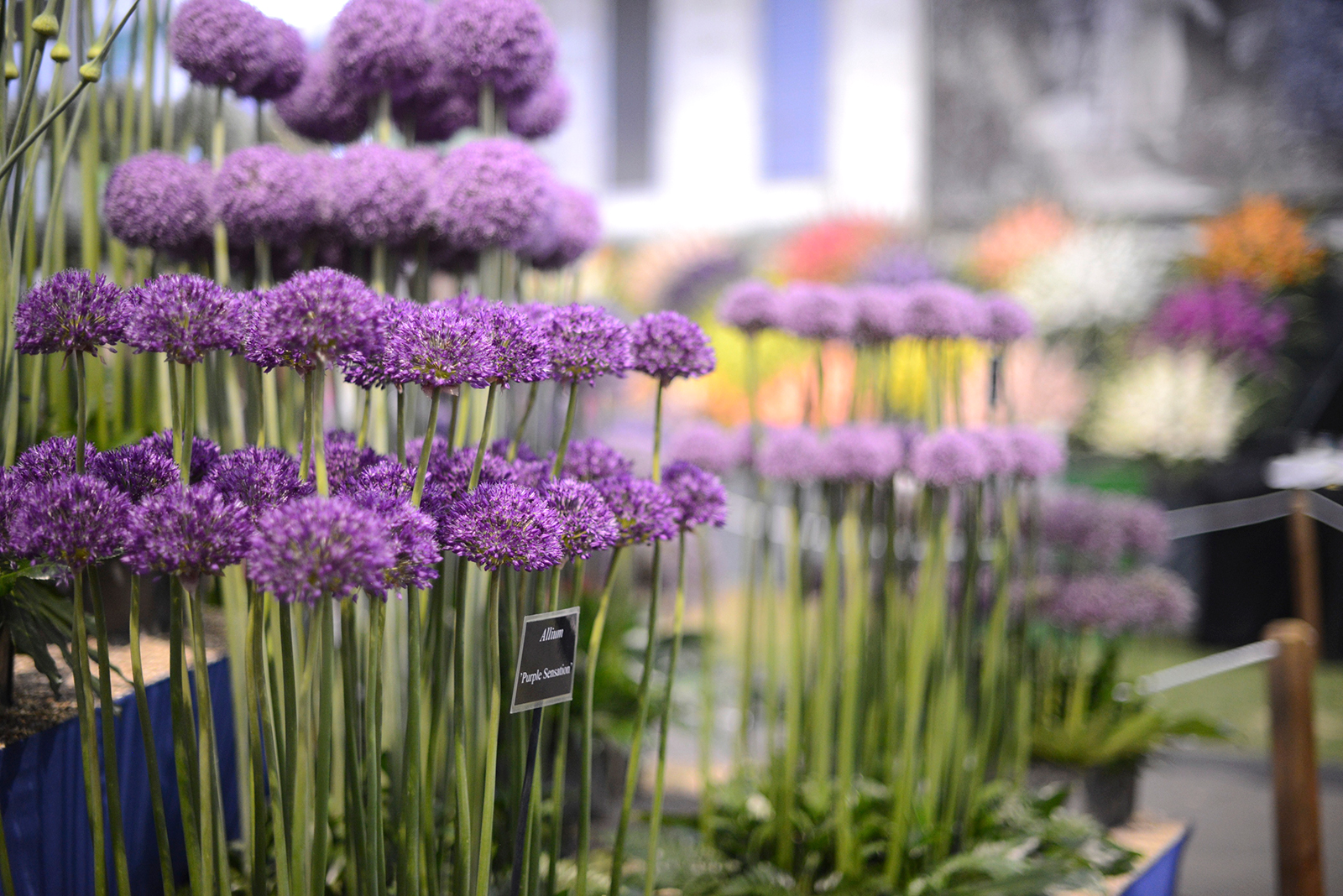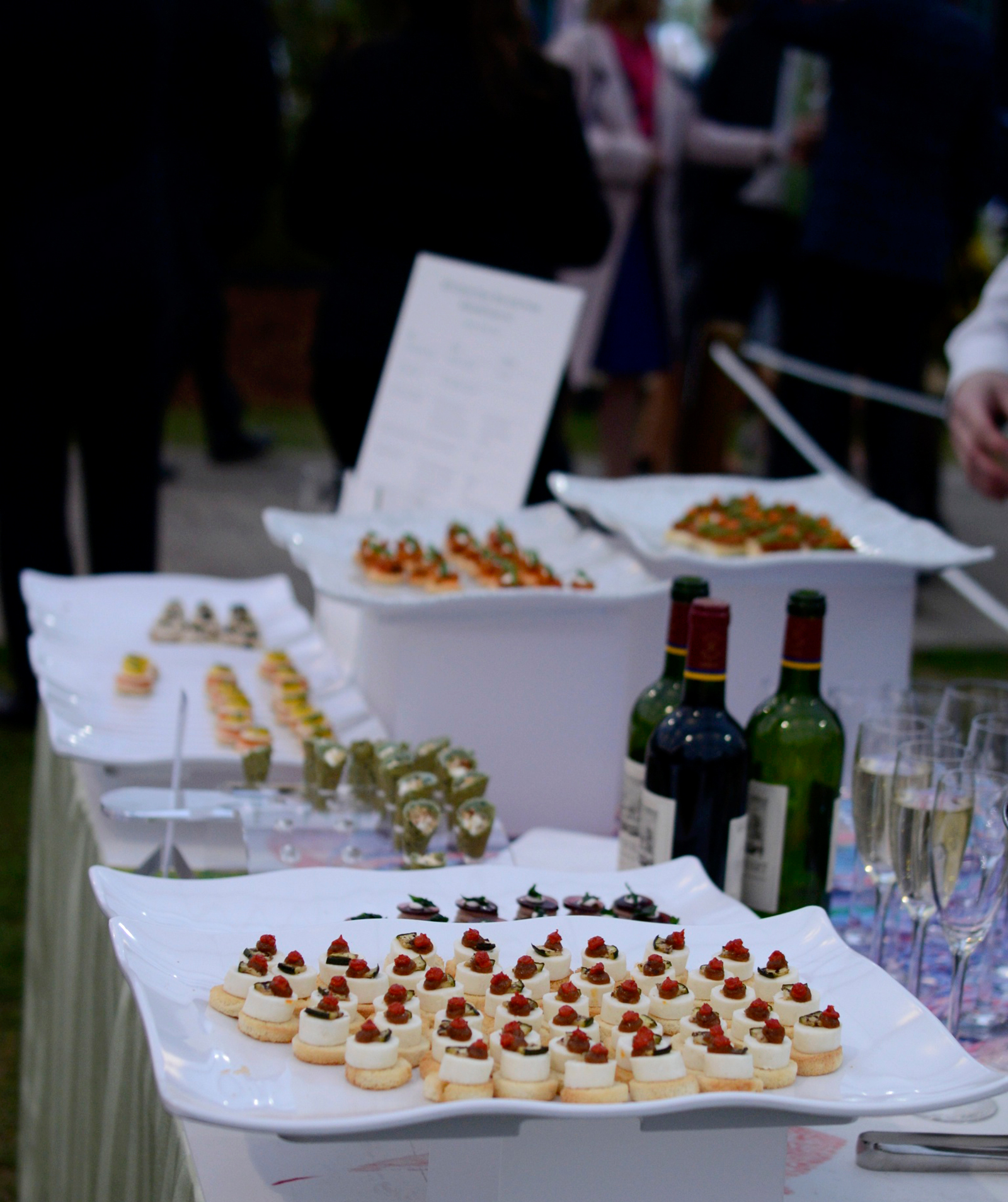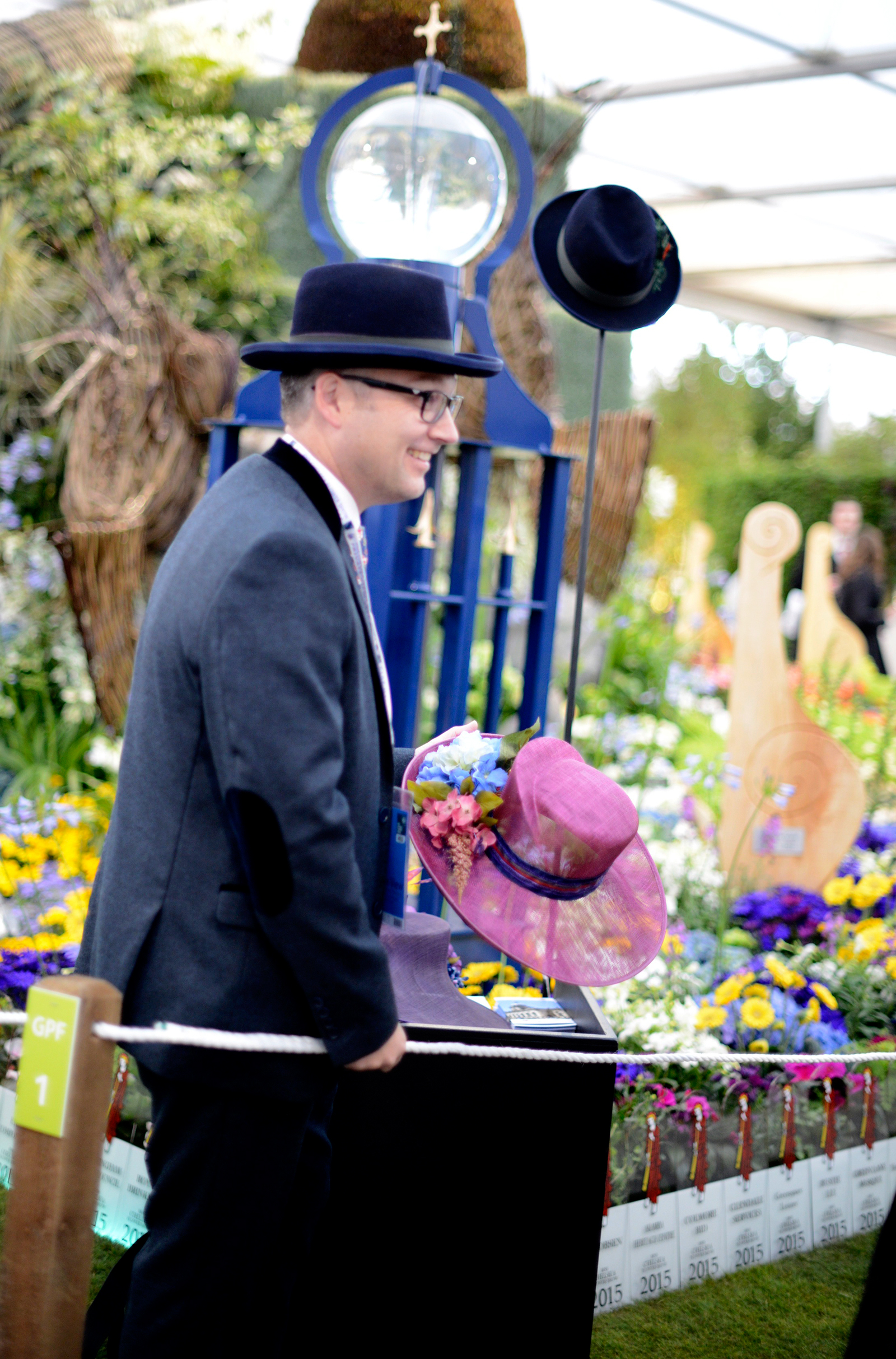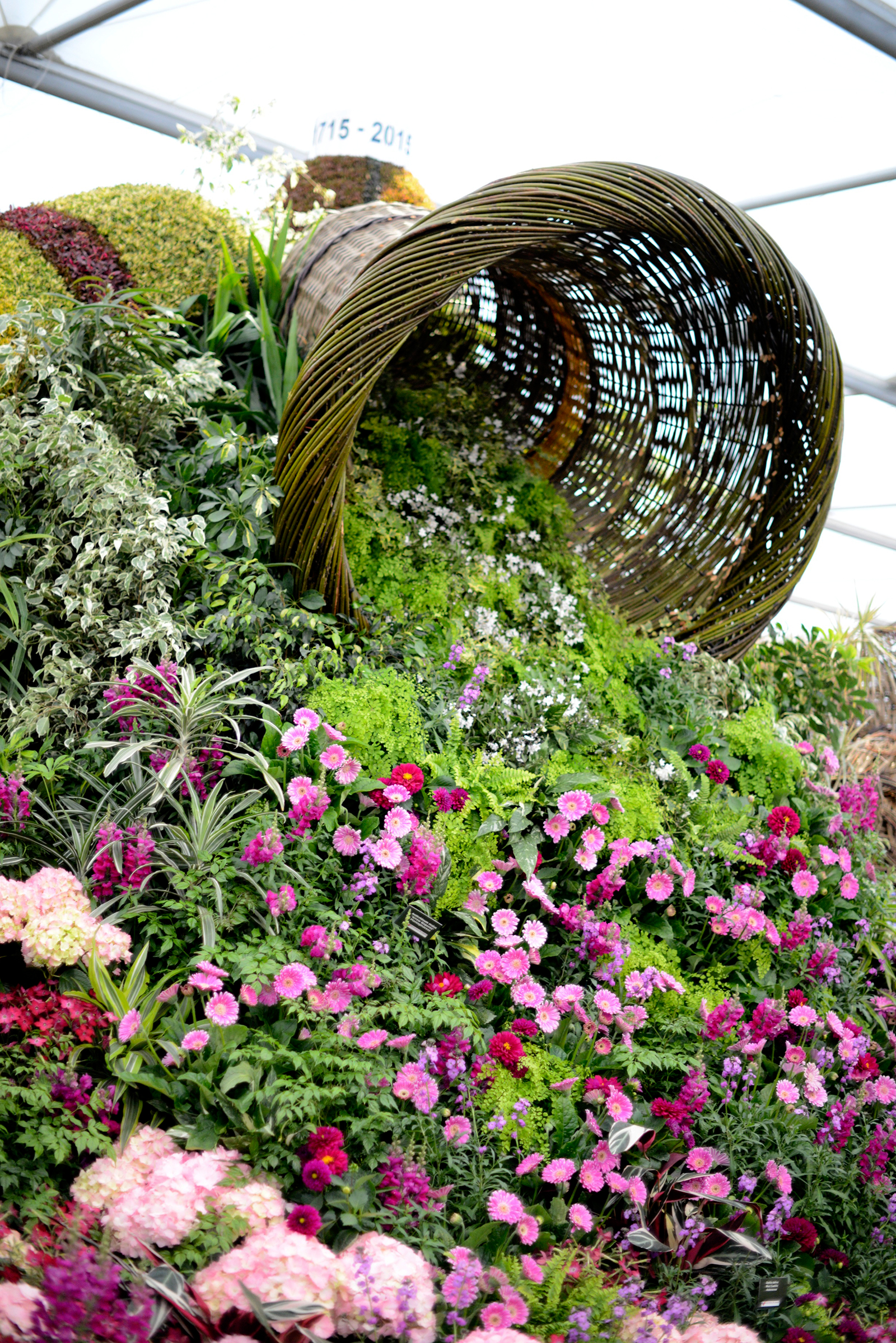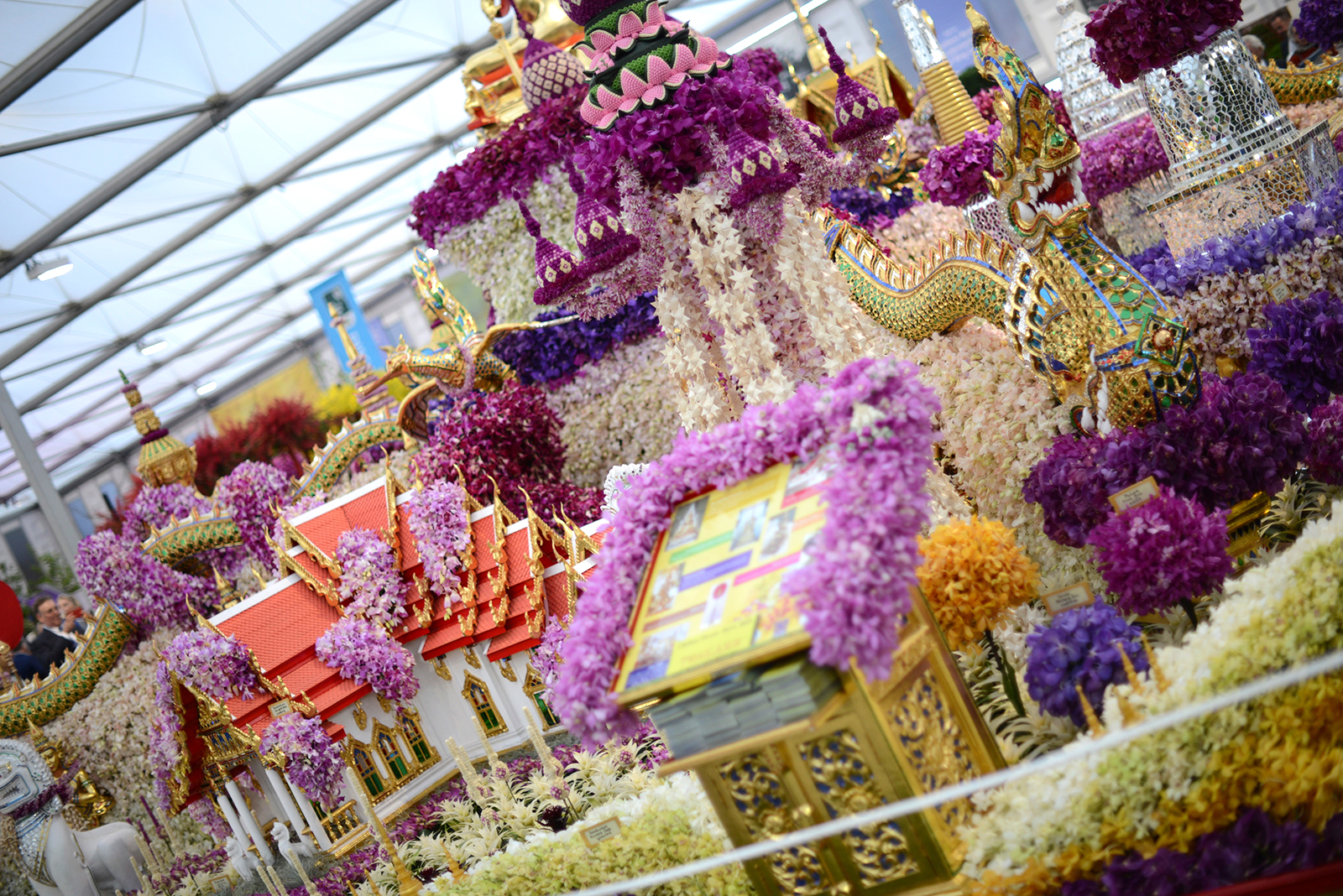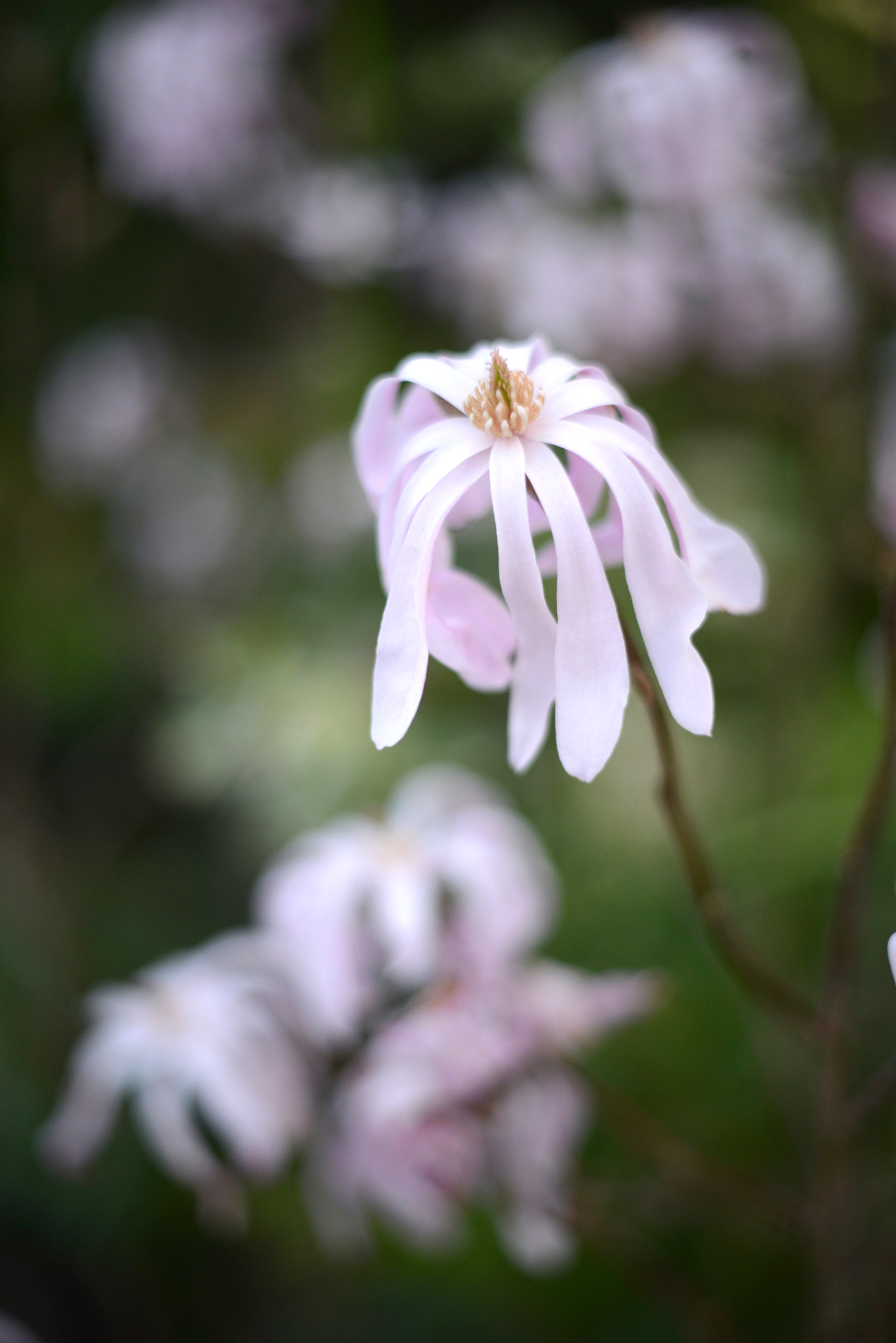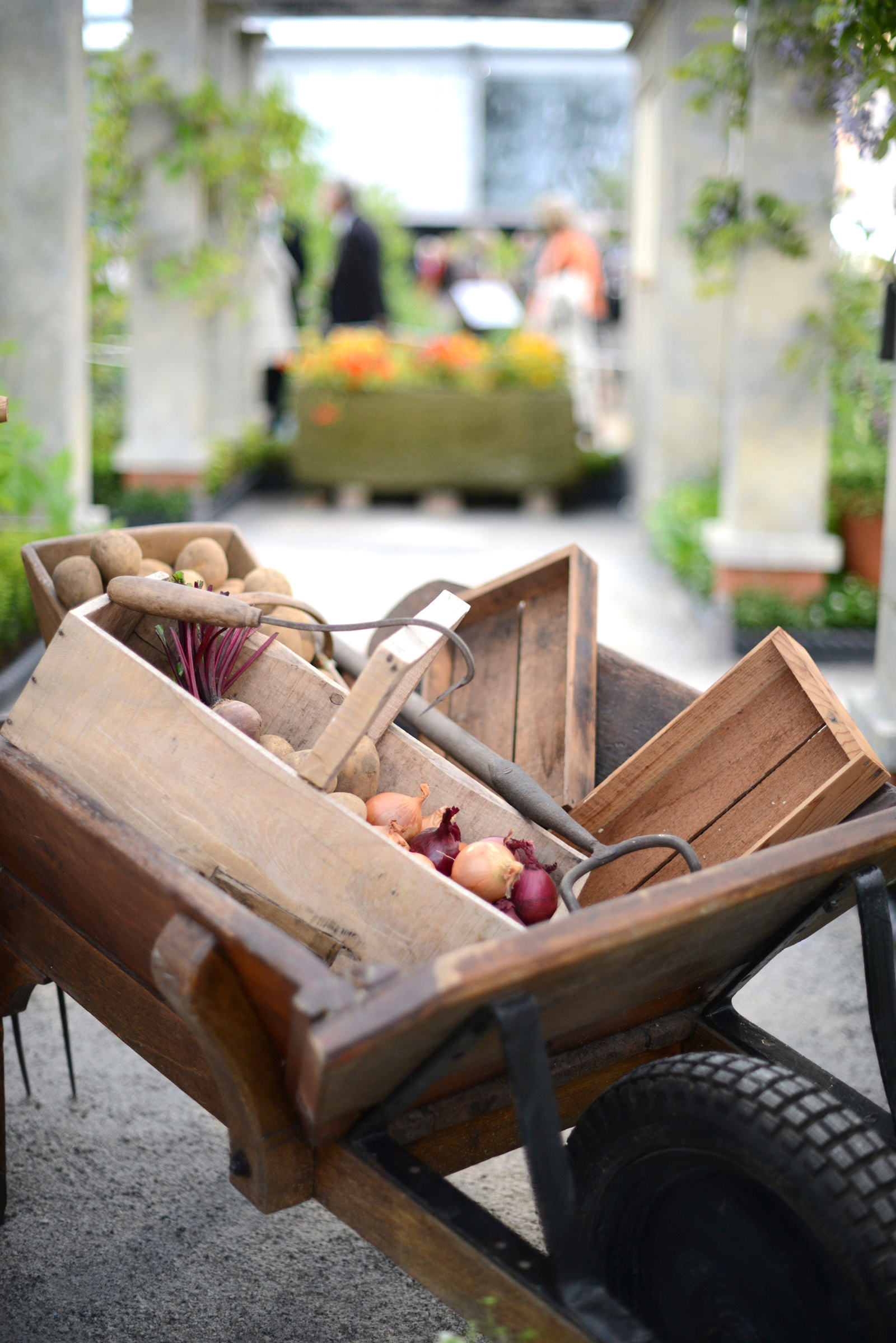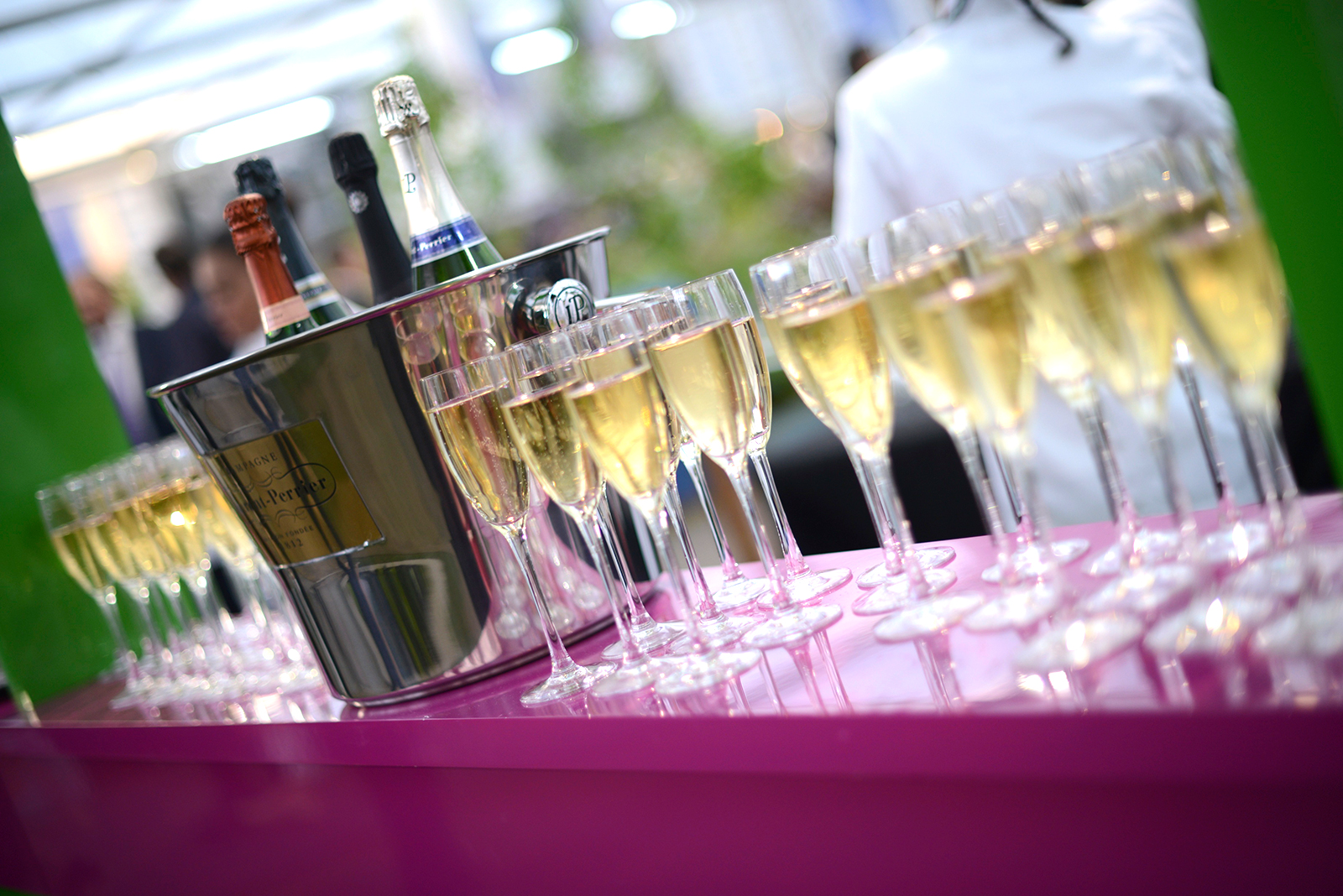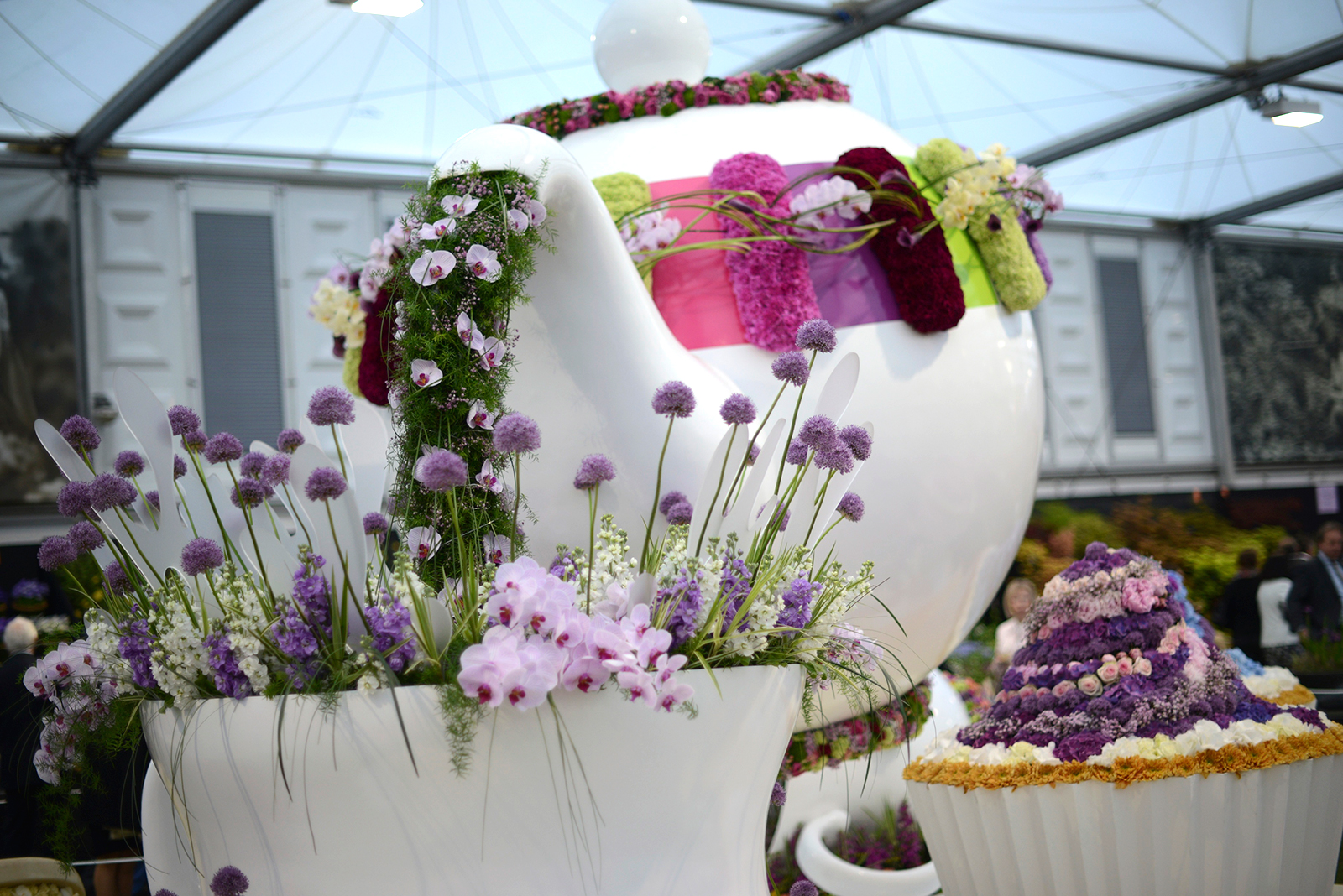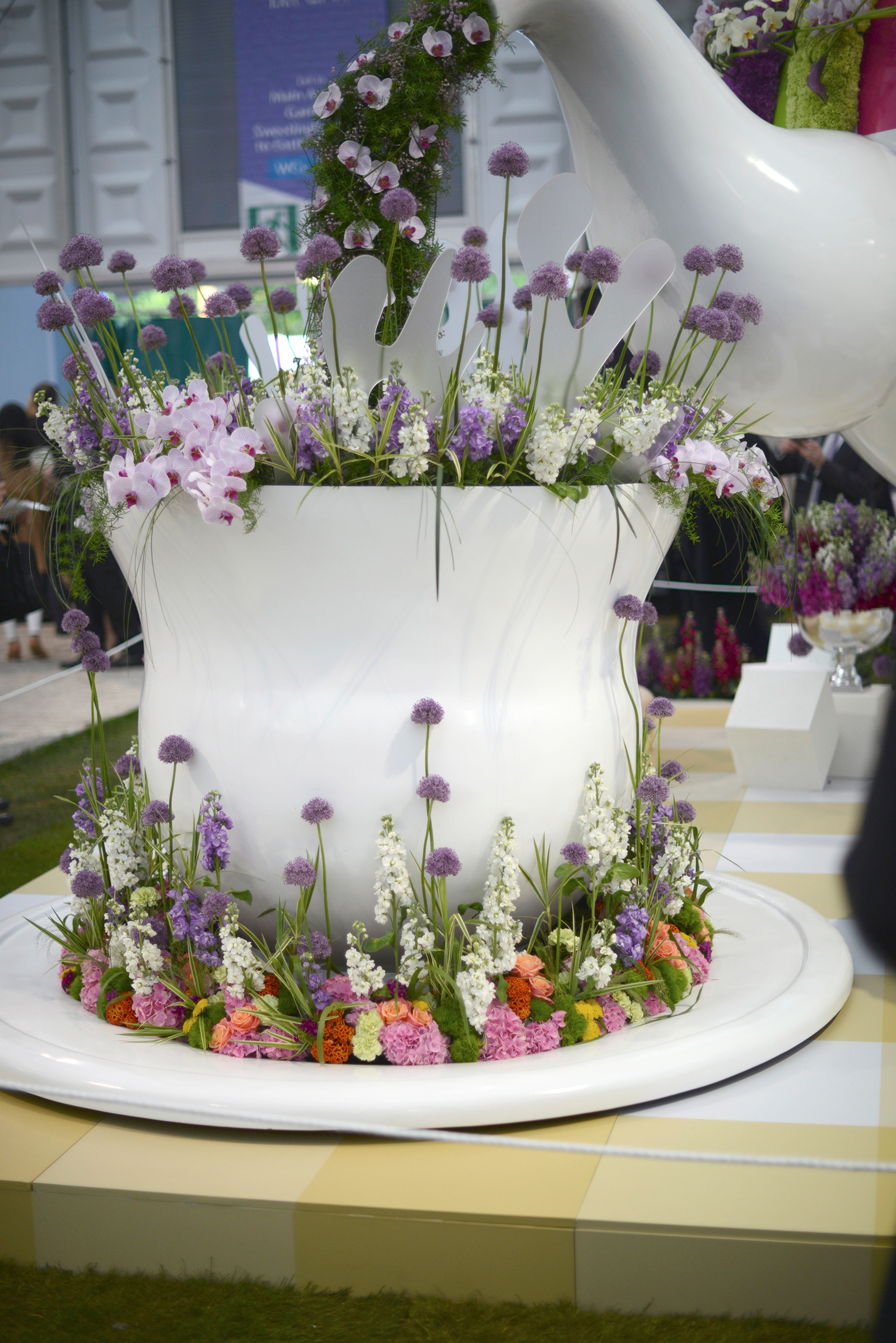 These looked good enough to eat…
But these actually were good enough to eat…
After a delightful evening swanning around the gorgeous gardens we took our leave, serenaded by some lovely summer sounds, hopped into a car and headed to an appropriately floral themed dinner just around the corner in Cheyne Walk, before heading home.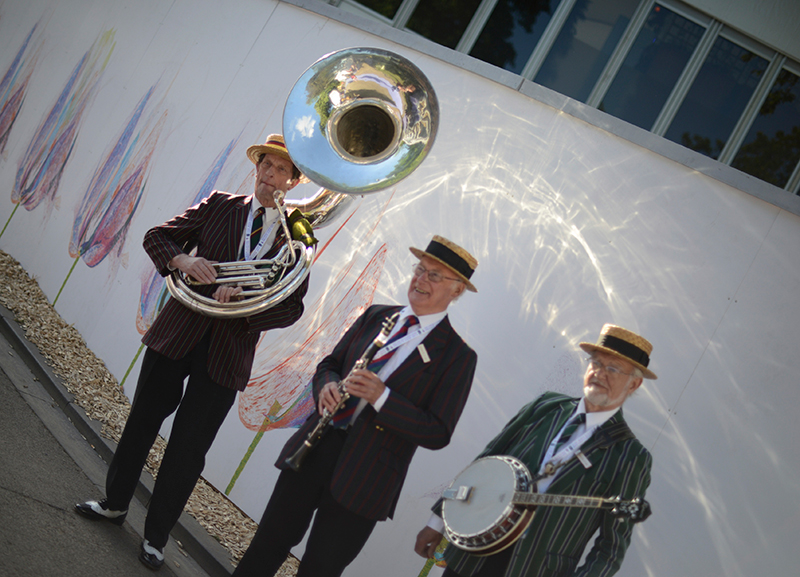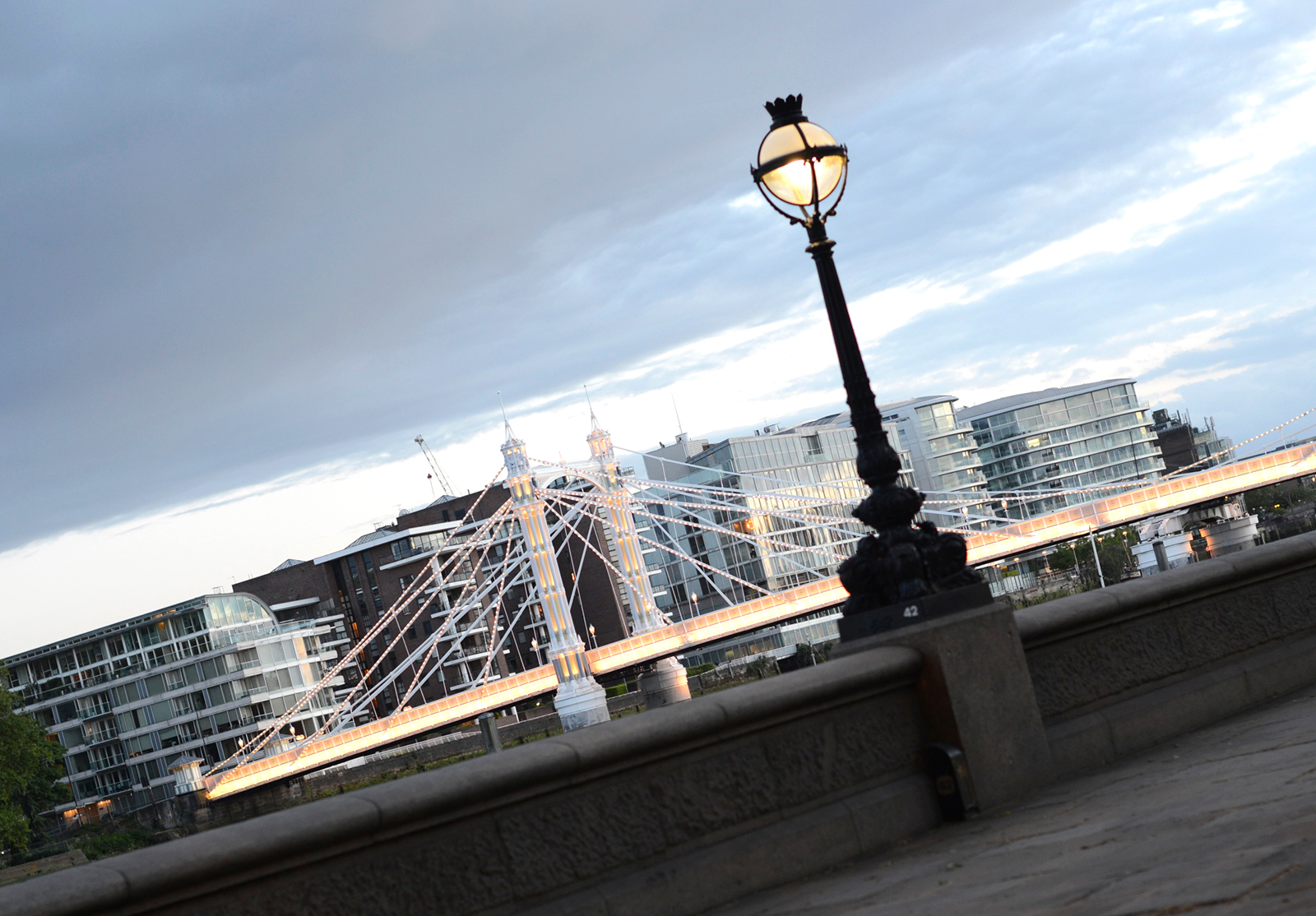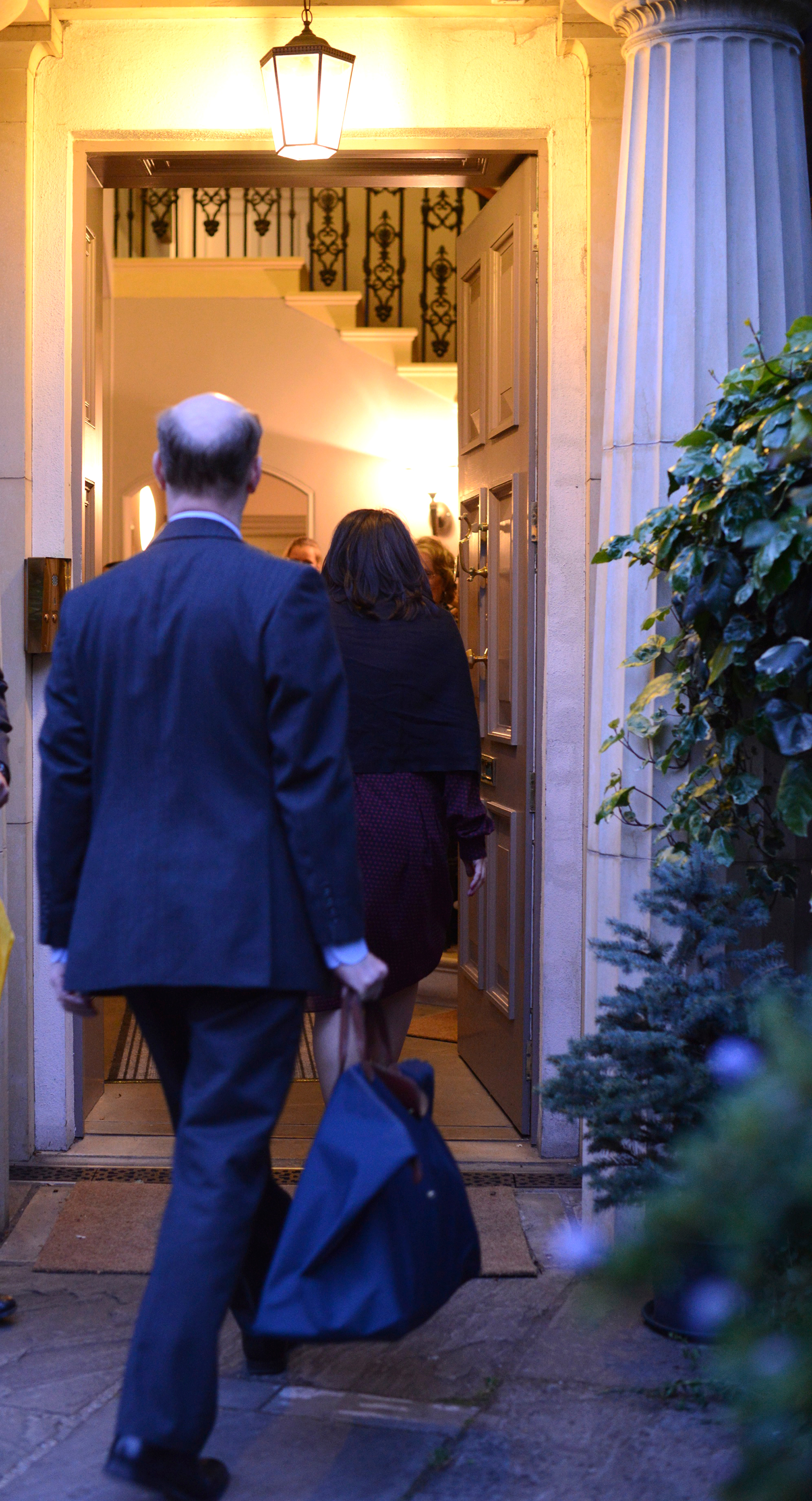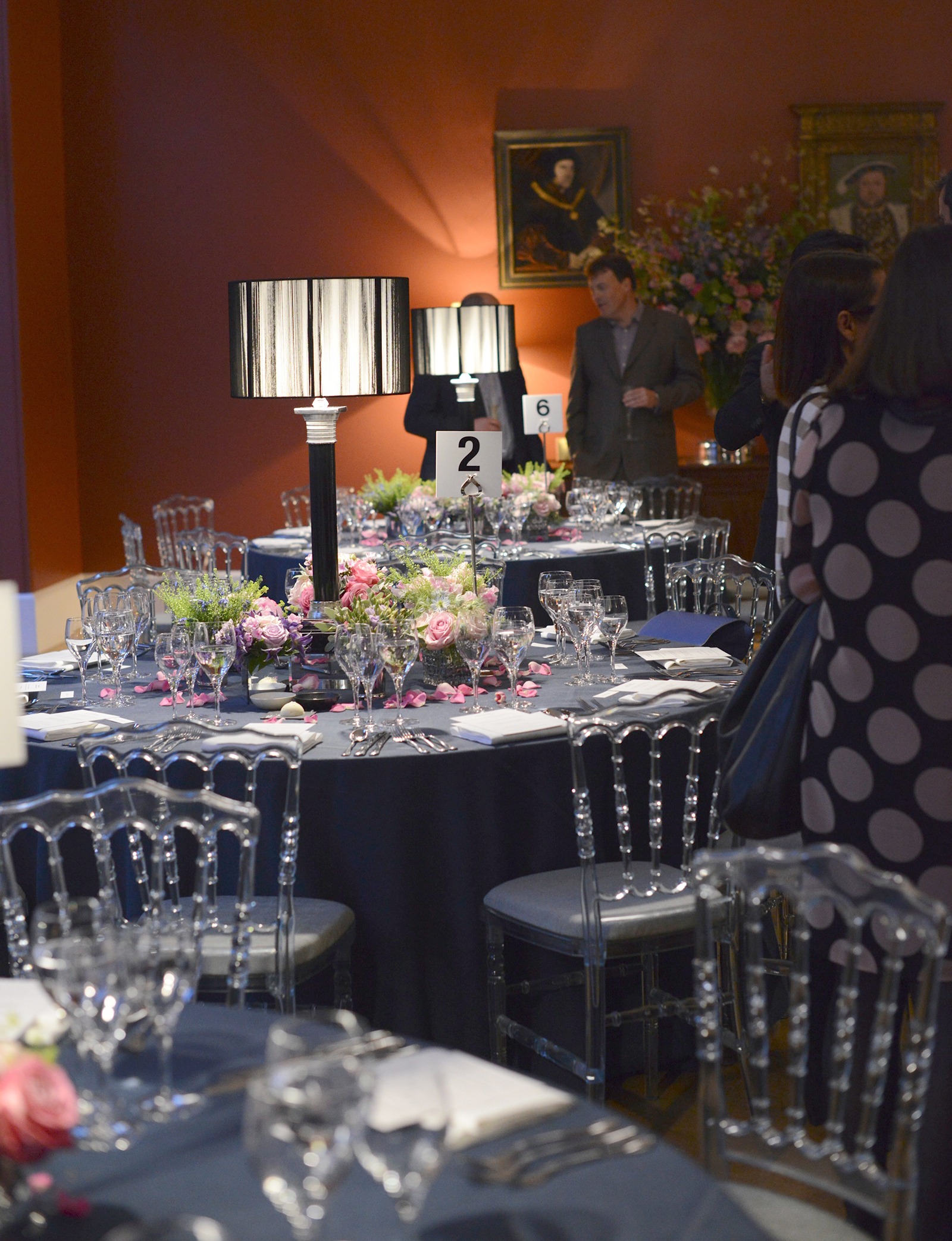 For more info on The Chelsea Flower Show hop on over to the RHS website here.
The show runs through until this Saturday May 23rd and is open 8am-8pm until Friday, 8am-5.30pm Saturday with the famous 'sell off' occurring from 4pm.
To shop the look I was wearing click the images below.

(Visited 17 times, 1 visits today)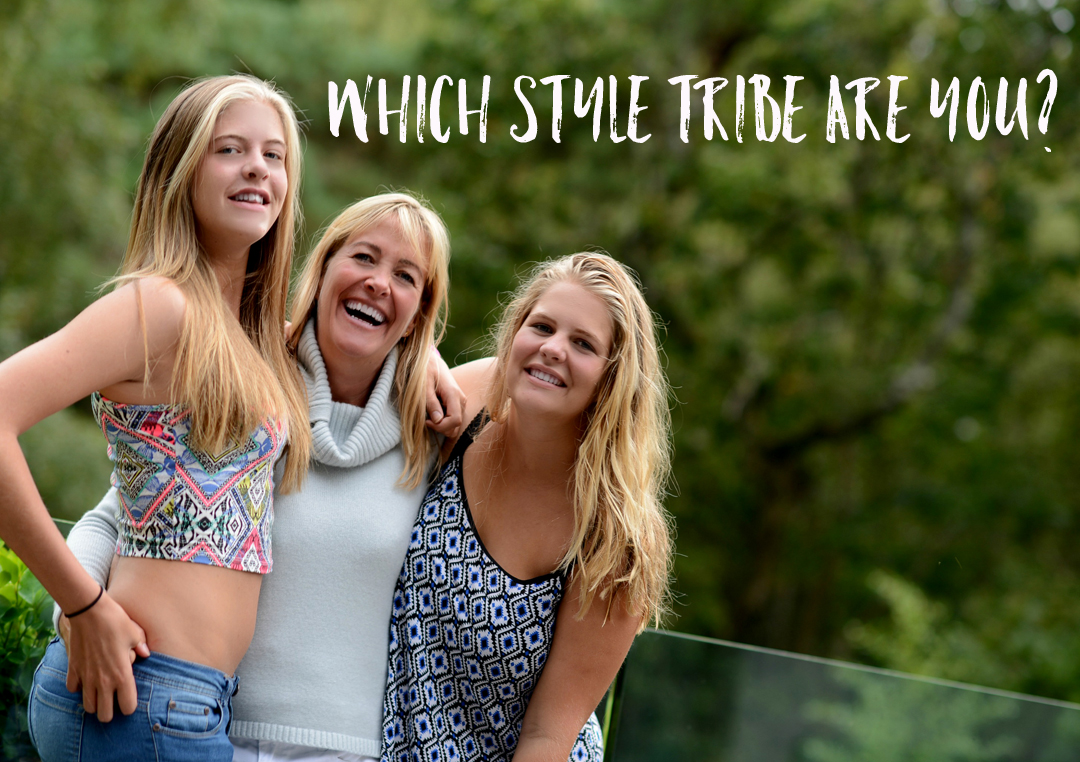 Style Tribe Quiz
Try our Style Tribes quiz to help figure out your Style ID
Get started with our free 5-minute style
tribes quiz - sign up to download