Easy Christmas Canape recipes.
With the party season in mind, we've come up with some easy to prep Christmas canape recipes, the first of which you can make a few days in advance, leaving you free to get your Yuletide mojo on at the drop of a hat. The second is super easy to knock up whilst you're guests are sipping on their first glass of fizz.
Prawn and Mango Filo cups
You will need…
2 sheets ready-made filo pastry
150g cooked king prawns, cut into 3.
190g pre-prepared mango pieces, cut into small cubes
70ml soured cream
28g melted butter
2 tbs sweet chilli dip
2 tsp nampla- fish sauce
Juice of 1 lime
Handful chopped coriander
Salt and Pepper
1 x 24 portion mini muffin tin
Makes 24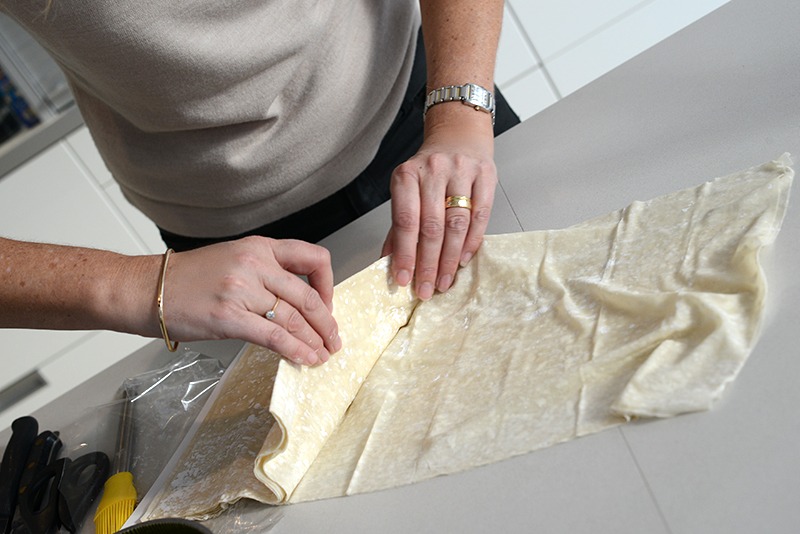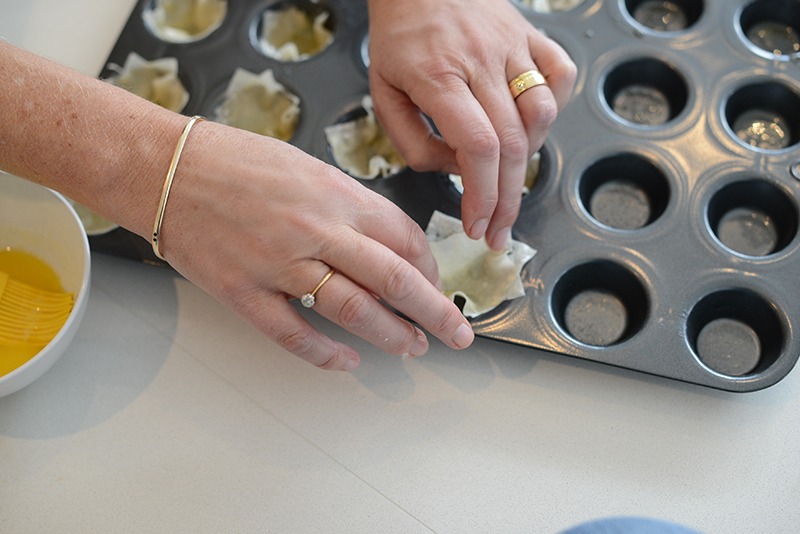 Here's what to do…
1.Place 2 sheets of filo pastry on top of each other on a flat work surface, and cut into 24 small squares.
2.Lightly brush the mini muffin tin, and each square of filo pastry with butter. Place 2 pieces at slightly different angles in each mould to create a star shape.
3.Put in oven (180C) for 2 to 3 minutes or until lightly golden, and cool on a wire tray.
4.Mix the mango, prawns, chilli dip, fish sauce, lime juice and coriander in a bowl and season.
5.Place a small tsp of soured cream in the base of each filo cup, top with the prawn and mango mixture and serve.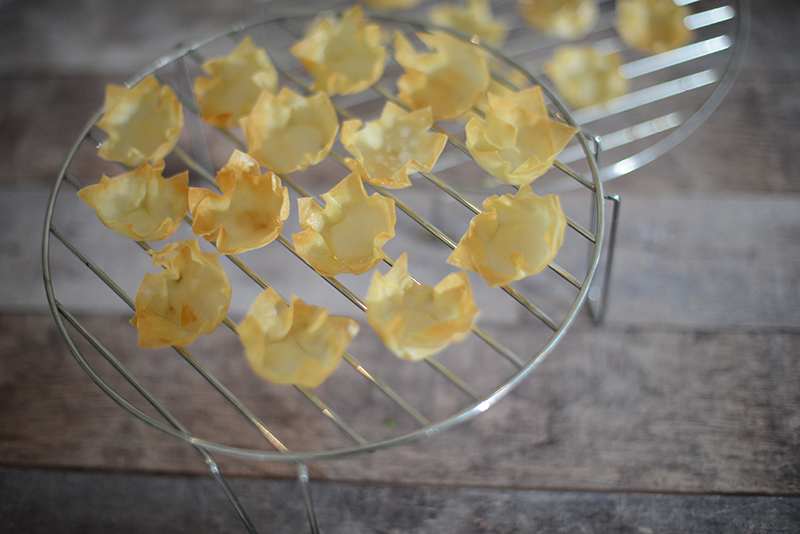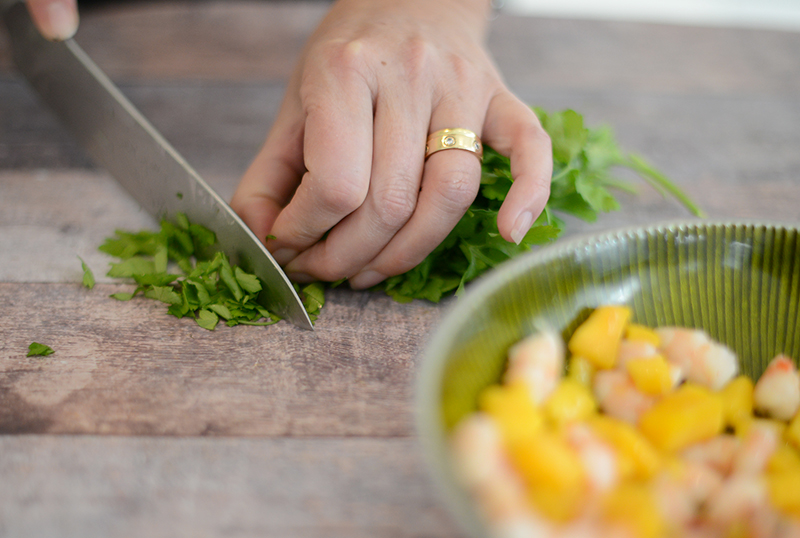 Bowl from Anthropologie – similar here. You can also get fab and funky bowls from the selection at Liberty London here.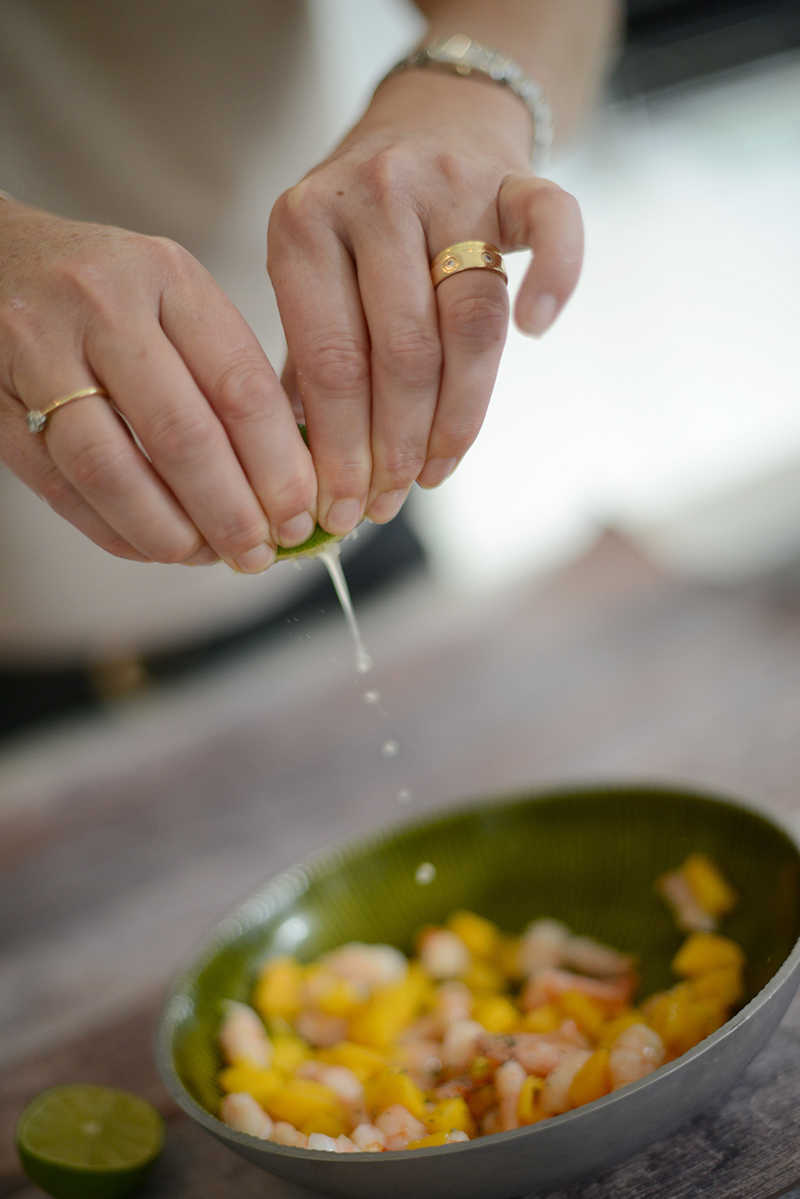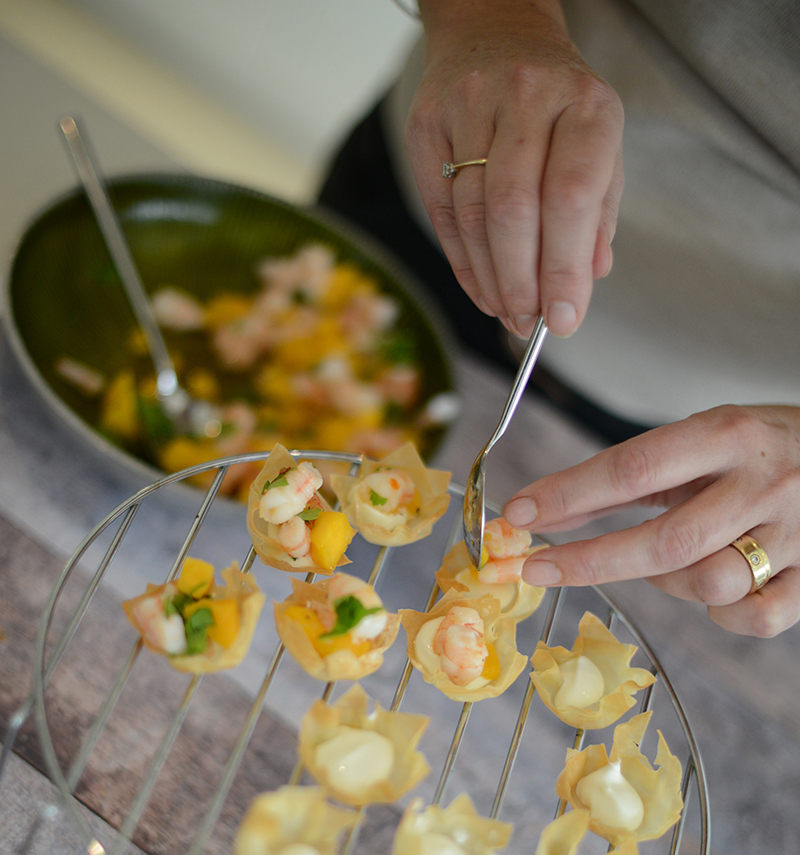 Tips…
The cases can be prepared a few days ahead of time and stored in an airtight container.
Try substituting the soured cream with guacamole.
Avocado can be added to the prawn and mango mix, but ensure its covered with the lime juice to stop any discolouring
Try adding chopped sun blush tomatoes to the prawn mixture for an alternative flavour.
Always a good idea to double up on the filo cups so that you have options on how to serve them. You can never have too many over the Christmas period!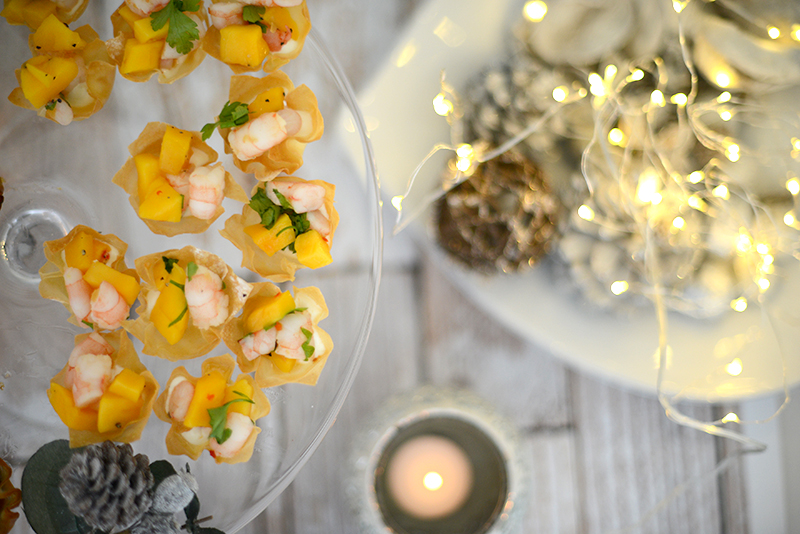 LSA International cake stand, The White Company large heart shape plate and festive tie 
Serrano wrapped pear with Stilton Christmas canapes
You will need…
 6 slices Serrano ham
1 pear
100g stilton
Handful rocket
Makes 12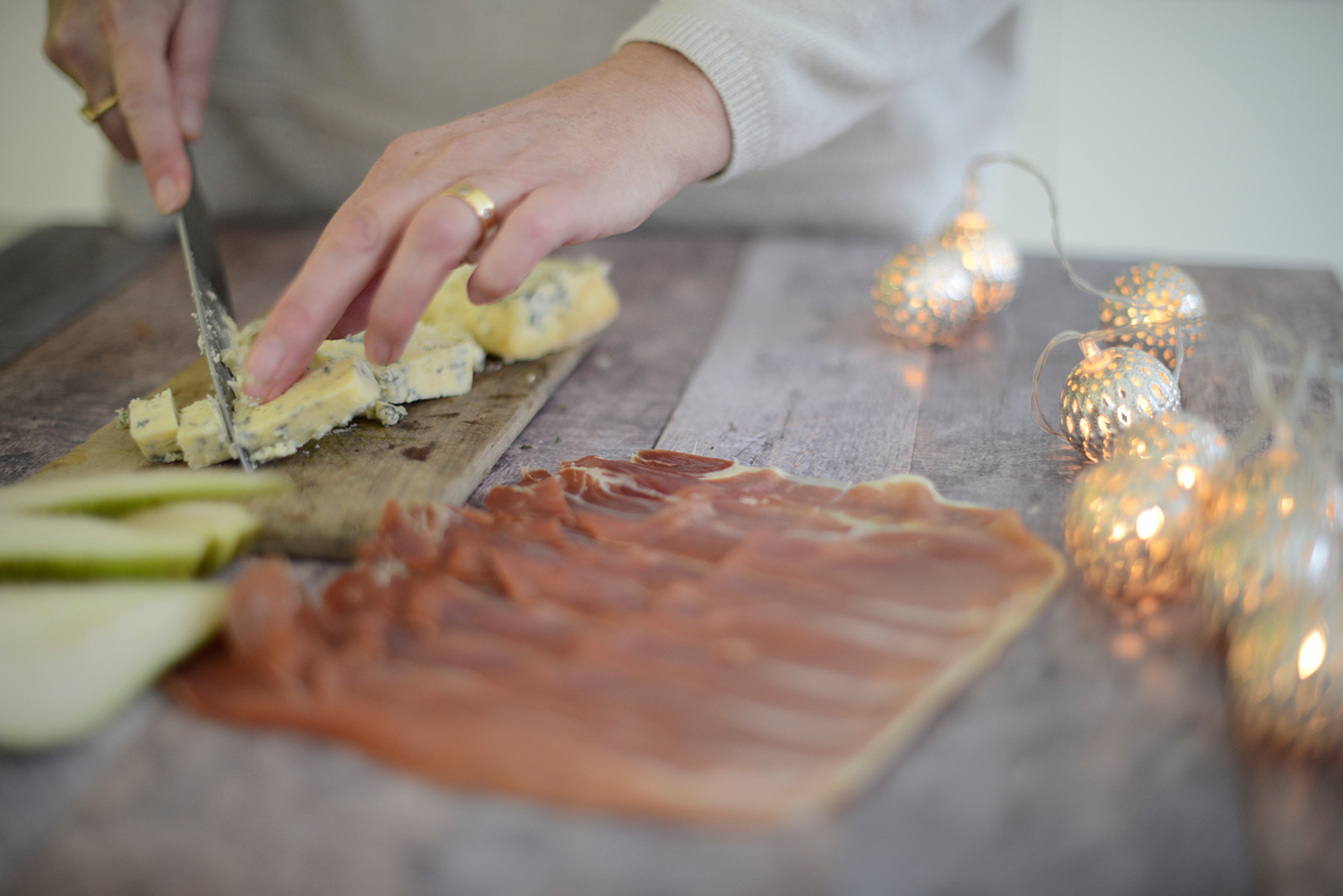 Here's what to do…
1.Tear each slice of ham in half lengthways
2.Core the pear and cut into 12
3.Place a piece of pear at the bottom of the ham slice, add a small piece of stilton and rocket before rolling up and securing with a cocktail stick.
4.Season and serve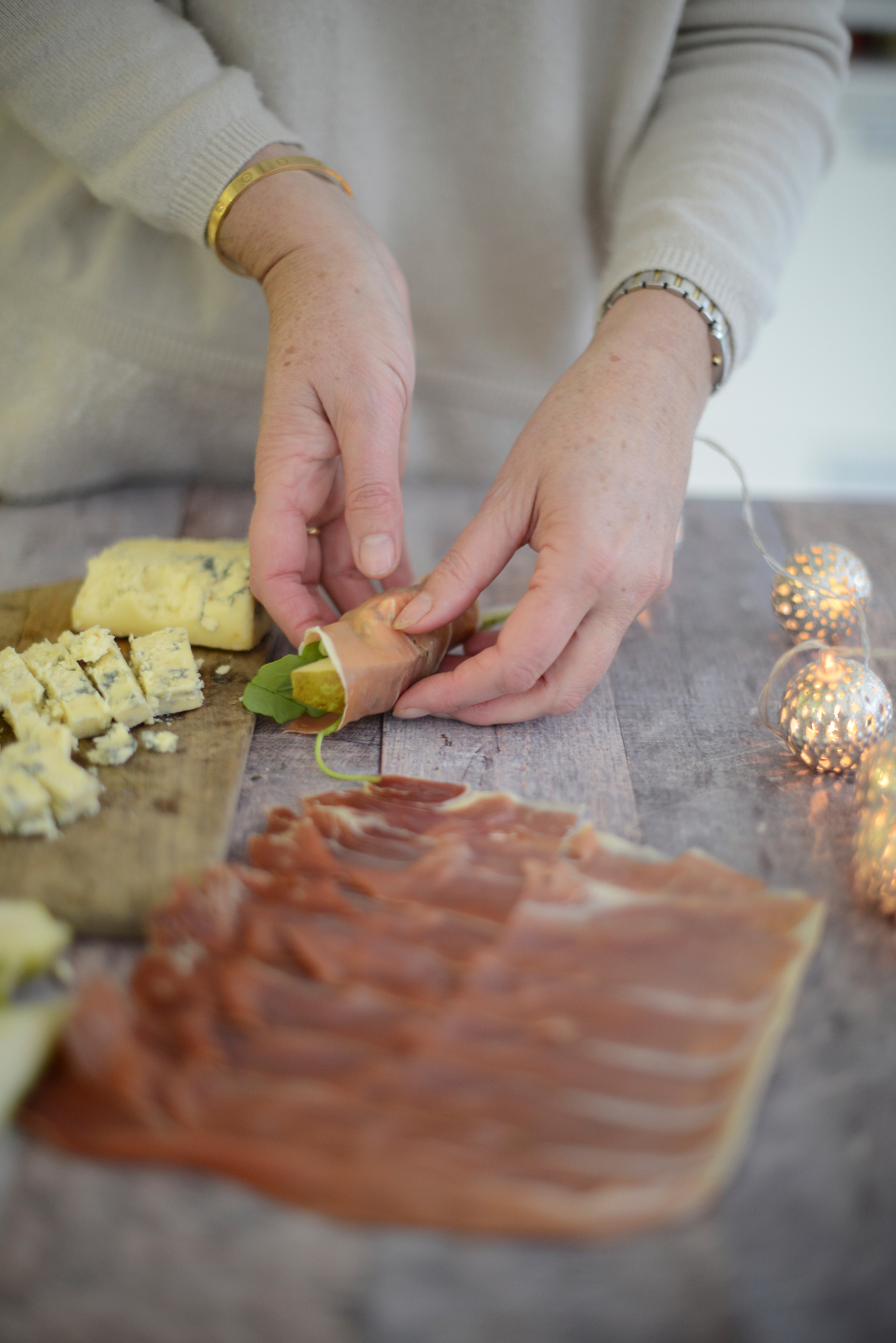 Tips…
Try using goat's cheese as an alternative to Stilton.
Add a little cranberry sauce or Christmas chutney for an extra dimension.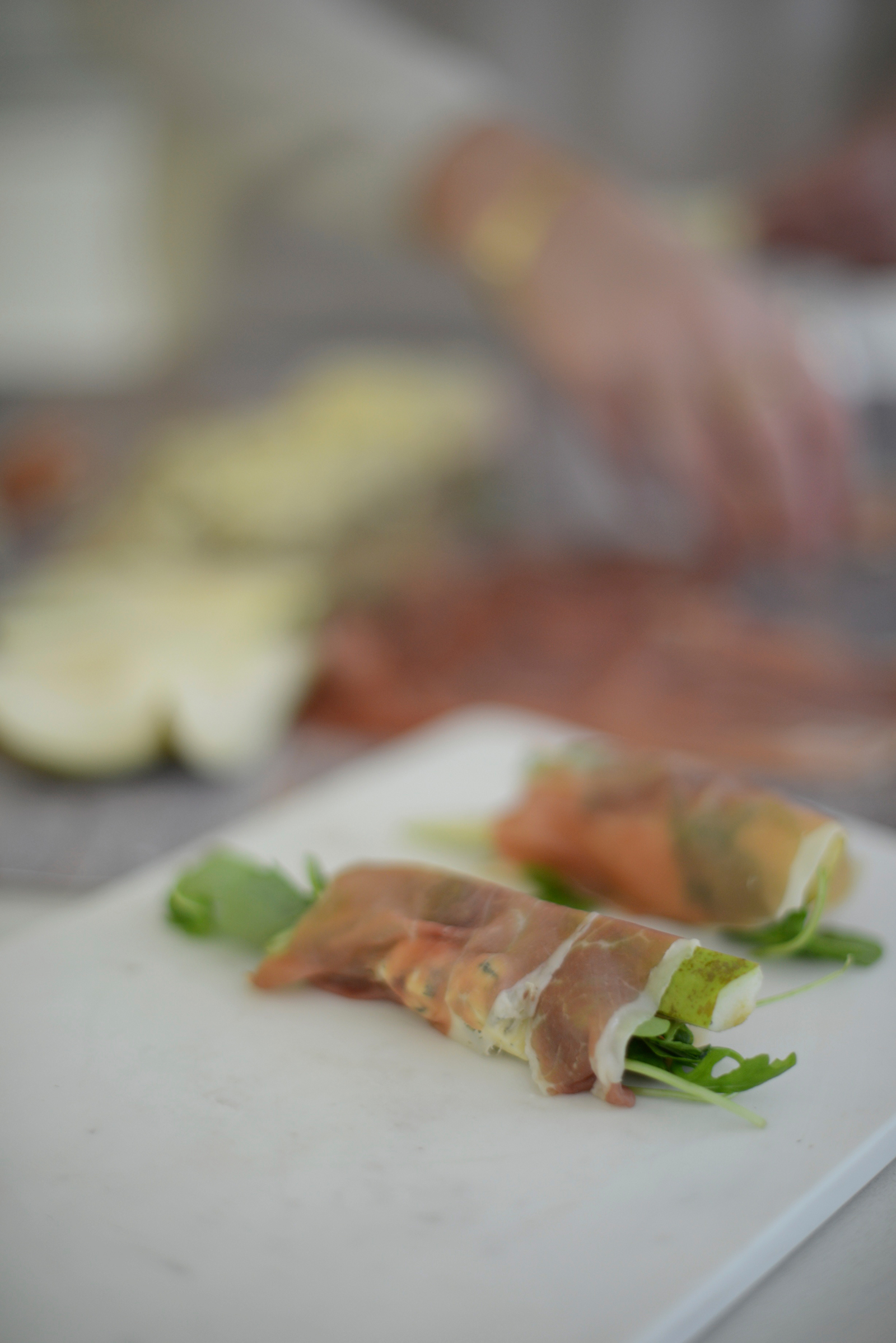 Click the images below to shop the cooking accessories we used for this recipe shoot.

(Visited 197 times, 1 visits today)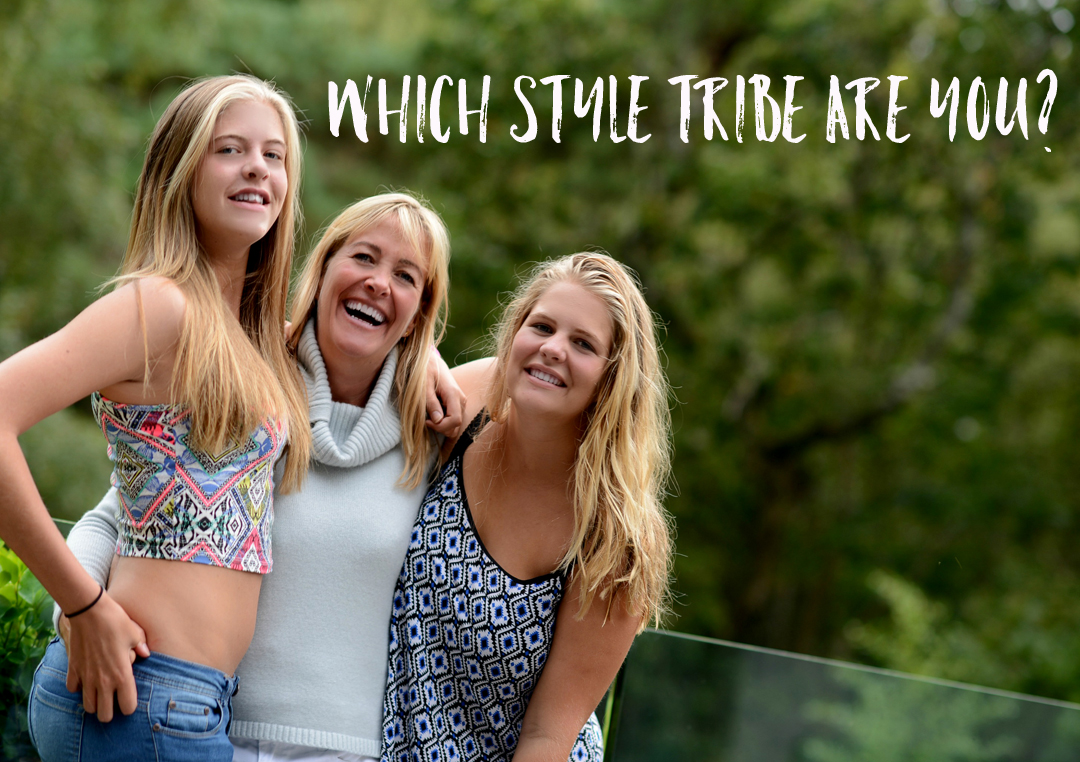 Style Tribe Quiz
Try our Style Tribes quiz to help figure out your Style ID
Get started with our free 5-minute style
tribes quiz - sign up to download