The Chunky Cardigan for spring.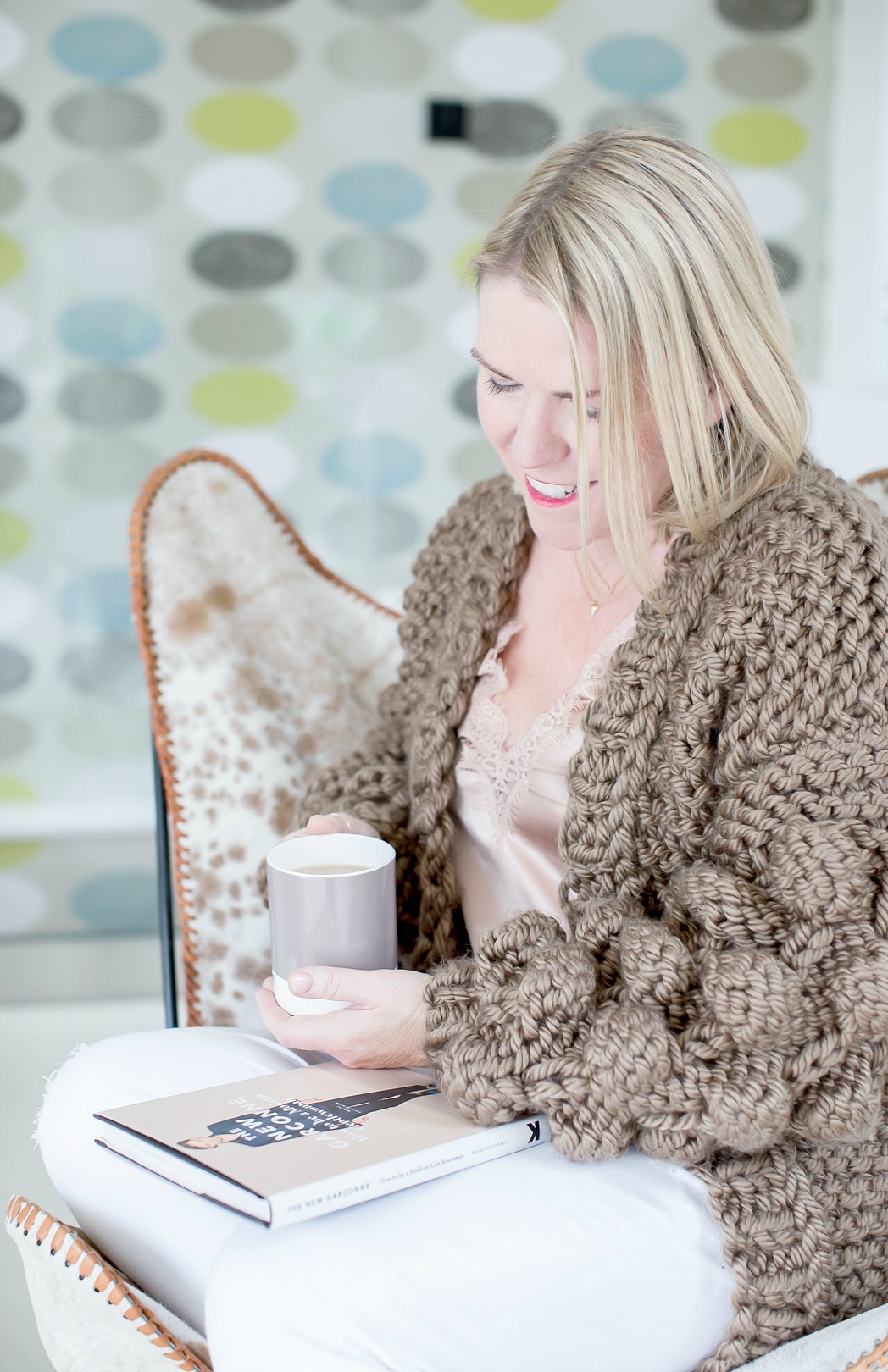 Whilst our seasons are still fluctuating around and can't quite figure out whether we need to lurch through to spring or linger in winter, it's the perfect time to consider a new season trend – the chunky cardigan. Wavering somewhere in between a granny knit and an 80's oversized Starsky & Hutch wrap cardi… yes don't tell me you've forgotten that Paul Michael Glazer one from way back when, the chunky cardigan this time around has all sorts of on-trend benefits.
You can snap one up in an oversized knit style from almost any high street or high-end designer, but there are also plenty of handmade versions popping up on our Instagram feeds from independent creatives who are making use of Etsy and Not on the High Street as platforms for selling their wares.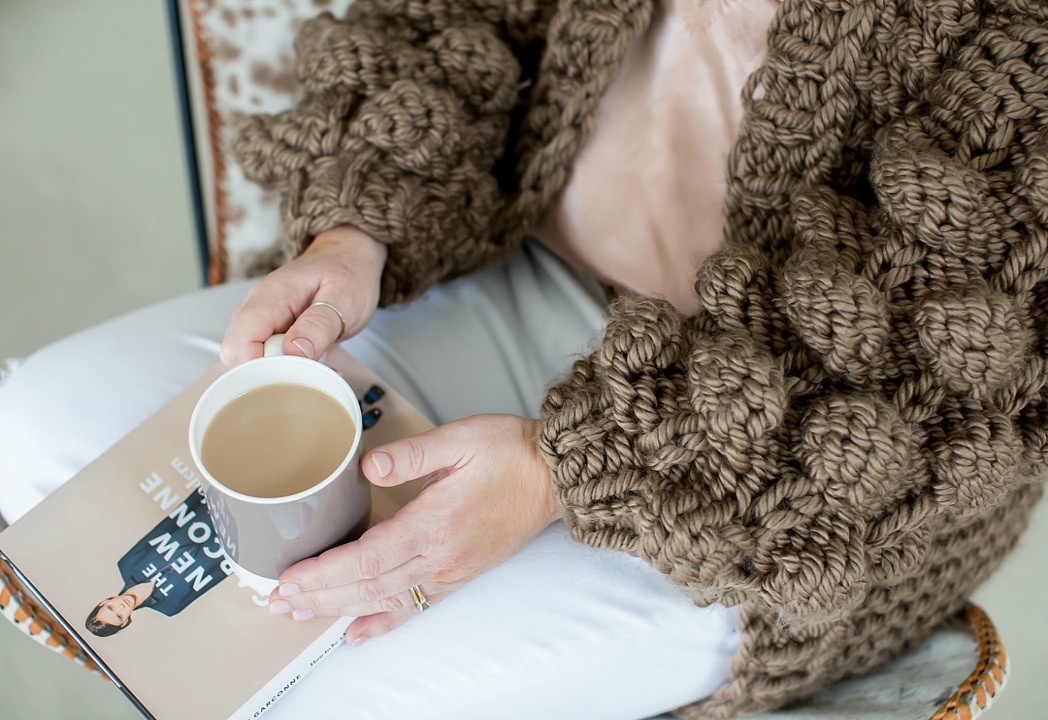 This version I first spotted on the lovely Emma from Salty Air Sunkissed Hair who helped me out with our recent shopping guide at Leigh on Sea (which you can read again here). I then saw it again being sported by amazing fitness guru Lisa who we interviewed on our latest 5 Minutes on Fashion interview… which you can catch again here.  So you know that thing where they say "3, and it's a trend", well I thought I'd help it along the way. It's from Mum's Handmade, and it's totally gorgeous to wear. I've paired it here with a cami from Cami NYC, Current Elliott jeans and Sam Edelman sneakers… similar here.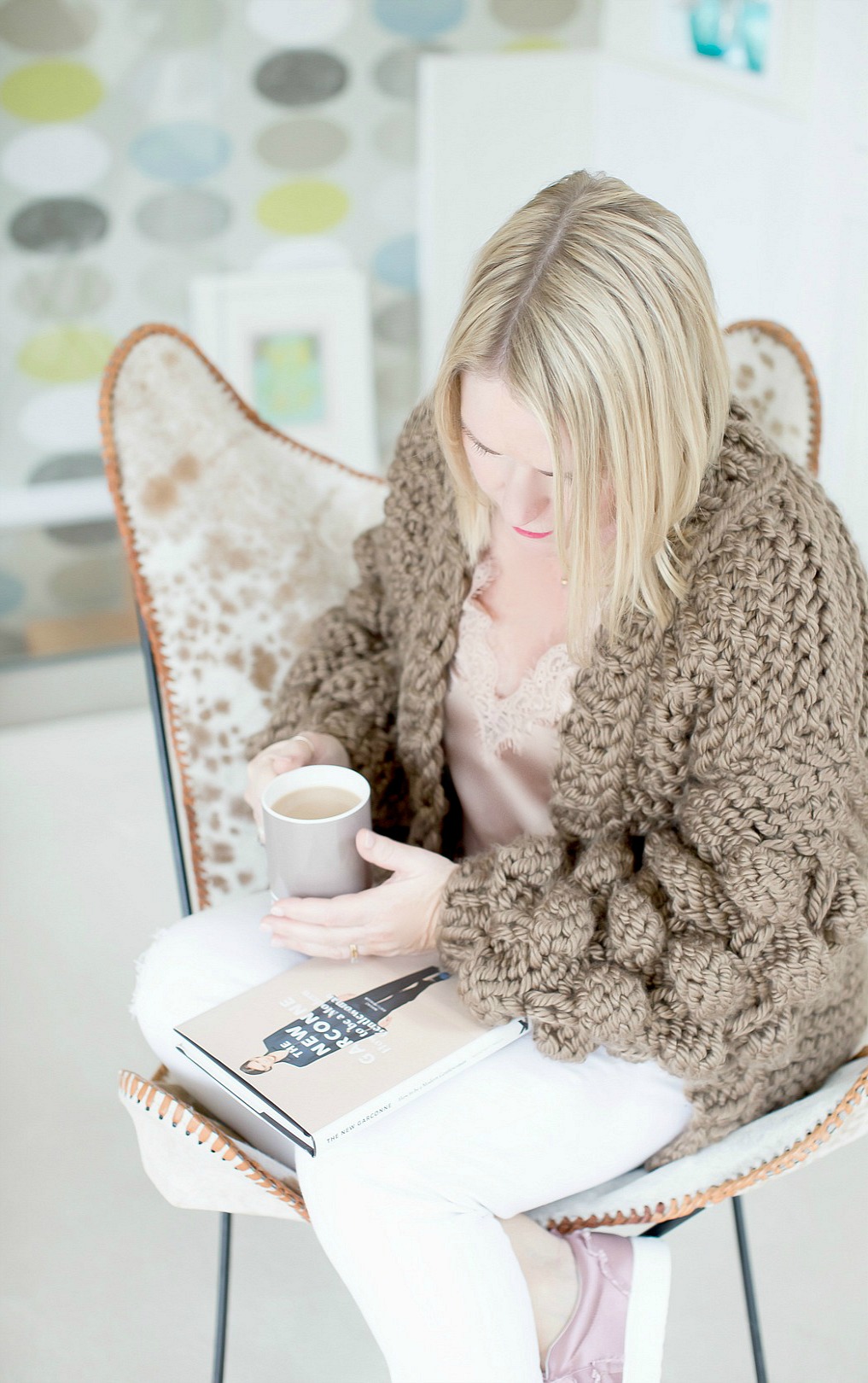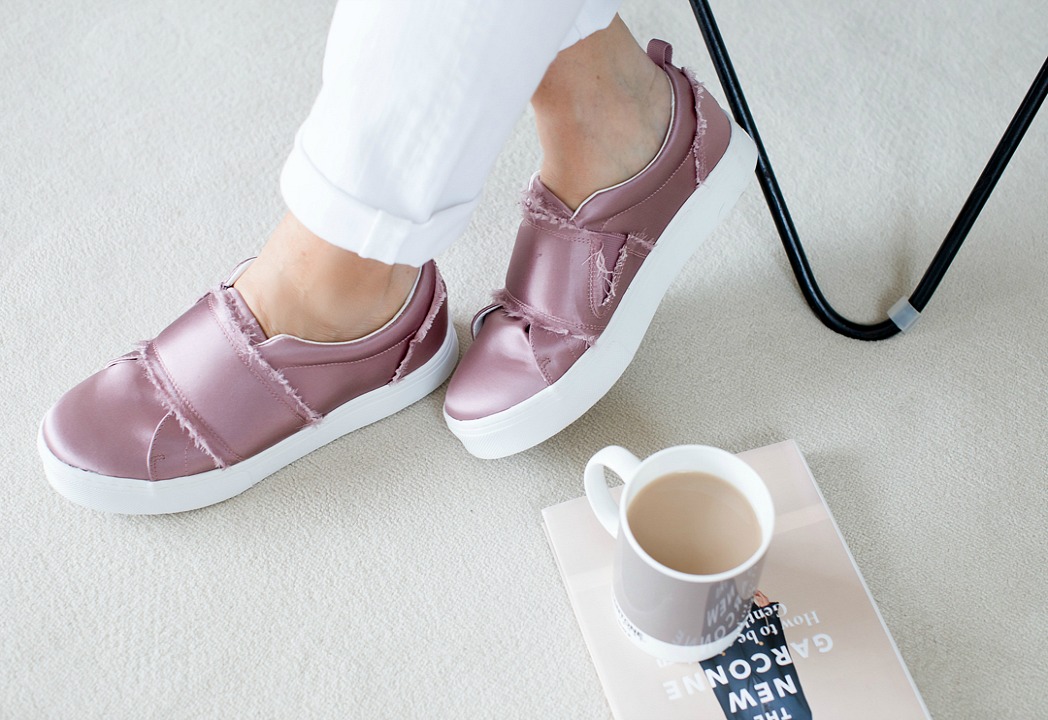 The chunky cardigan is best worn with slimming items underneath. Think skinny jeans and cami tops or slim fit tees to counteract the oversized nature. They are super snuggly and perfect for this weird transitional weather we are experiencing right now. Fast forward to high summer and your chunky cardigan can become your ideal travel companion. Wear it through the airport to take off and then use it as a cover-up if you are in a chilly air-con situation or if you just fancy a bit of a cosy snuggle up garment whilst away from home.

The Chunky Cardigan… where to shop.
So this cardi is from Mum's Handmade, but you can snap up an alternative one right here. Click the images to shop.

With thanks to amazing Jane Looker for the photos in this post.
I've added this post to the fab #SaturdayShareLinkup with Catherine Summers from Not Dressed as Lamb – if you fancy some more weekend reads take a peek here.
(Visited 403 times, 1 visits today)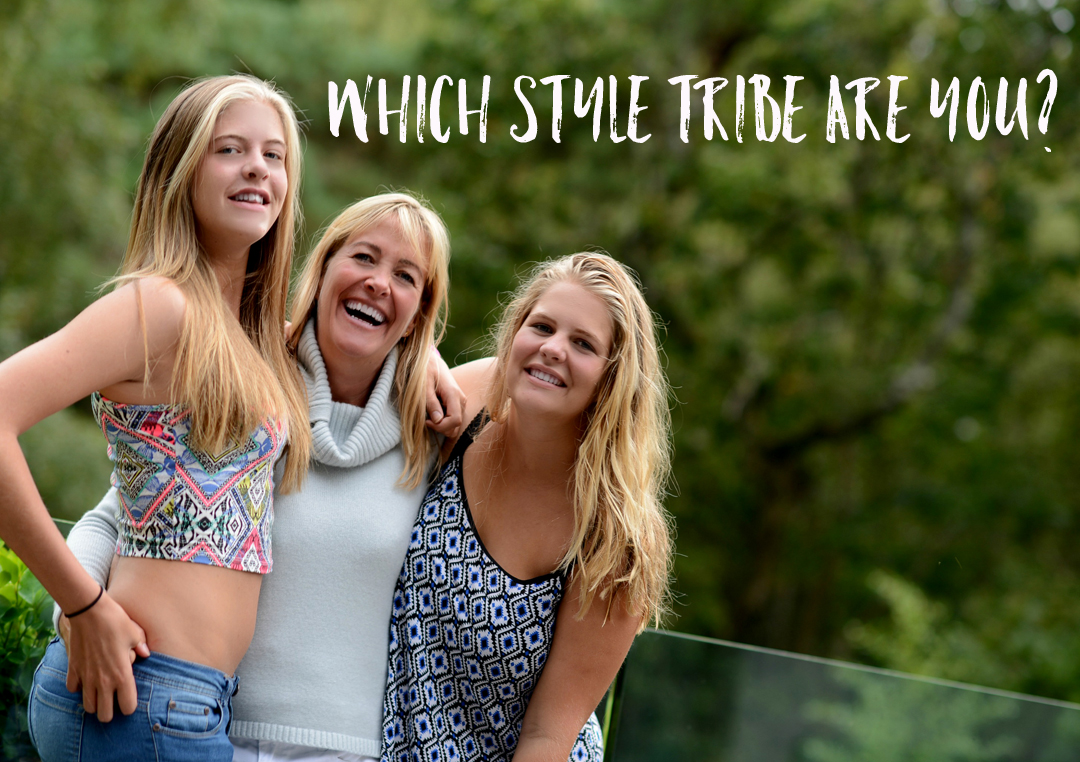 Style Tribes Quiz
Try our Style Tribes quiz to help figure out your Style ID
Get started with our free 5-minute style
tribes quiz - sign up to download