Co ords… what's the dealio?
Is it just me, or is everyone loving the new co ords thing that's kicking off this summer? We saw a smattering of it in the spring, and yes, those fashion forward blogger types at London Fashion Week were all togged out in them, even though it was freezing February and pouring with typical Brit rain.
So what in the Sam Hill are co ords? Well, if you've had your head in the sand… or better still actually been lucky enough to be on vacay, and switch off from the ever spinning hamster wheel of fashion; co ords are those neat little top and match-matchy bottoms – be it shorts for right now, or a trousers or skirt combo for the cooler climes to come. The fab thing about this trend is that when you snag a couple of these beauties you not only get that looks-like-I've-actually-thought-about-this-outfit feel, but you can also split the pieces up to work equally well with the rest of your wardrobe.
Thanks to the ongoing floral fad, there are a bunch of summer sale items which you can find, that will work quite nicely thankyou right through to the fall.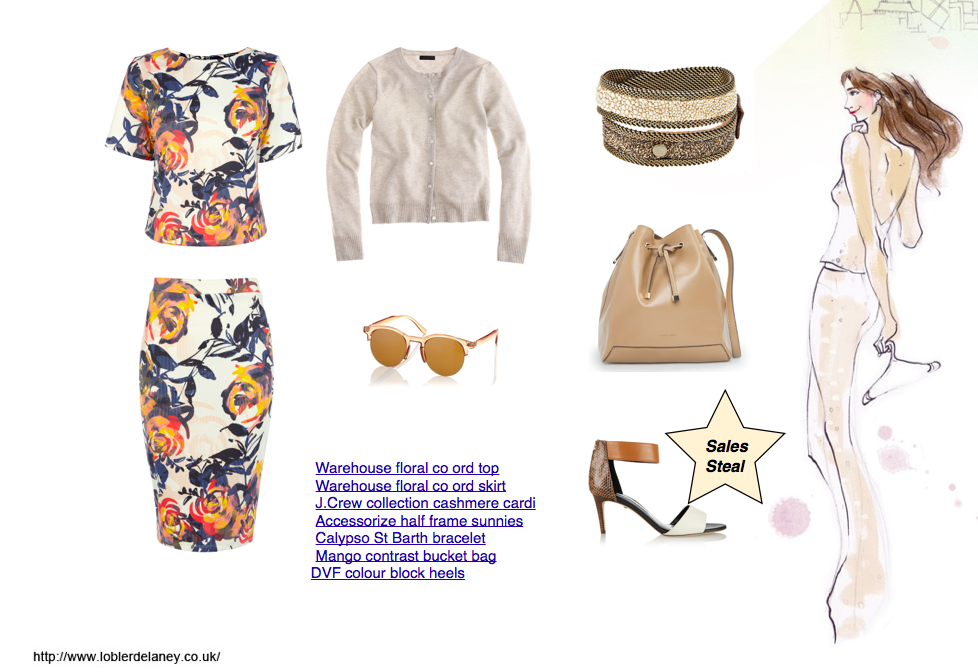 Co ords… how to wear them.
The great thing about co ords is that you can dress them up or down. I love this Warehouse top and skirt. I'm not only completely smitten with the floral print, it's also a great worker for heading back to the office post summer hols. I've paired the pieces with simple neutrals. You can always trust J.Crew to have knitwear in just about every colour, but they also excel at the basics like this cute cardi.
I'm always partial to a half frame sunny, these Accessorize ones fit the bill. I've finished the look up with this fabo Calypso St Barth wrap bracelet, practical Mango bucket bag, and awesome heels from DVF on sale at The Outnet right now.
(Visited 9 times, 1 visits today)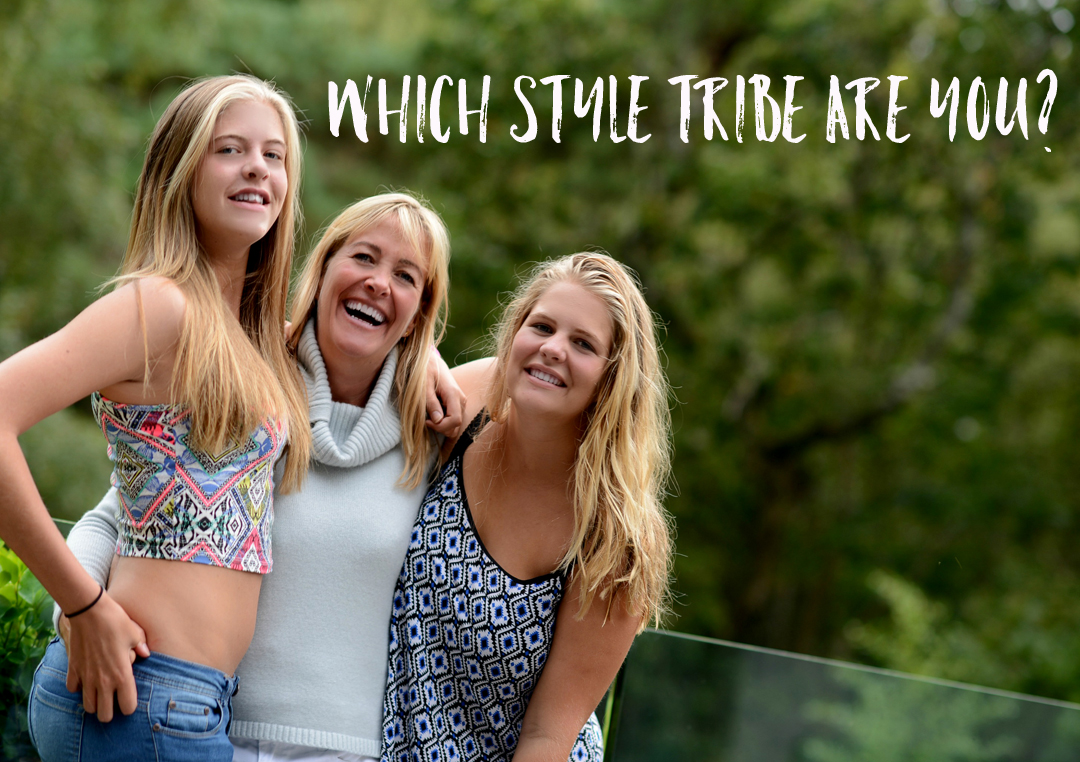 Style Tribe Quiz
Try our Style Tribes quiz to help figure out your Style ID
Get started with our free 5-minute style
tribes quiz - sign up to download