Digitally distressed denim… what's the story?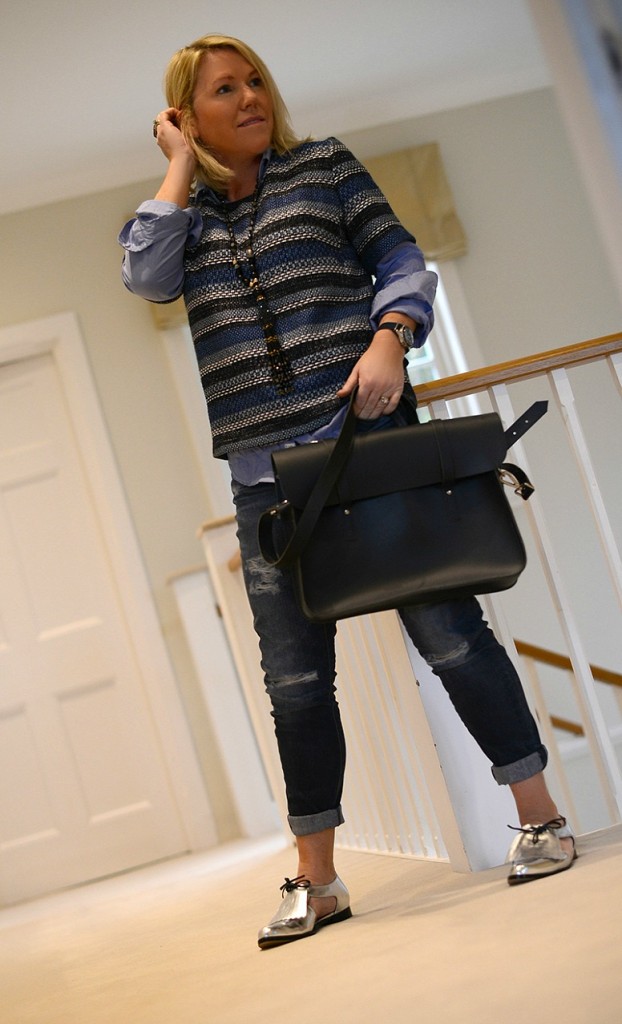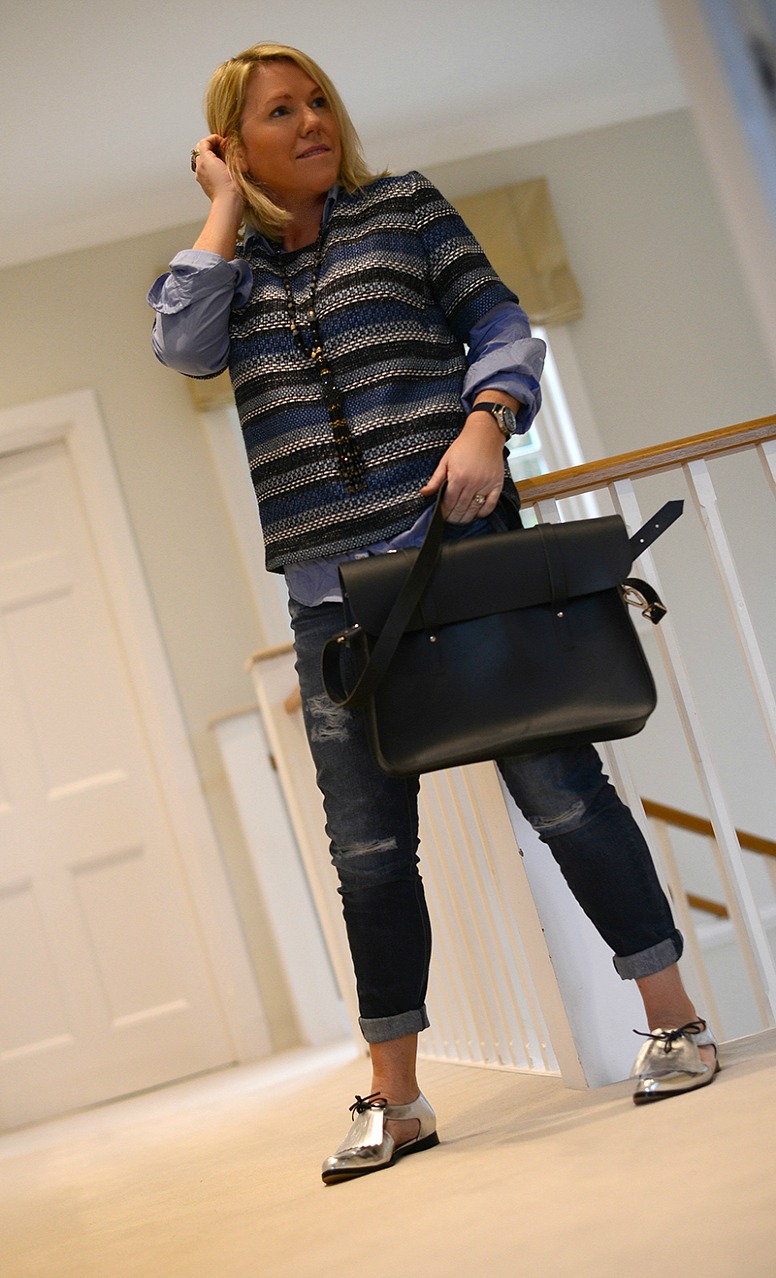 You know those fave ripped jeans of yours which have just about seen their last outing, but, you can't quite bear to part with them… and now you can't find an exact replacement? Well, thanks to digitally distressed denim and innovations in digital printing, you can attain that 'ripped-just-so' look and wear it for years without worrying about them wearing out.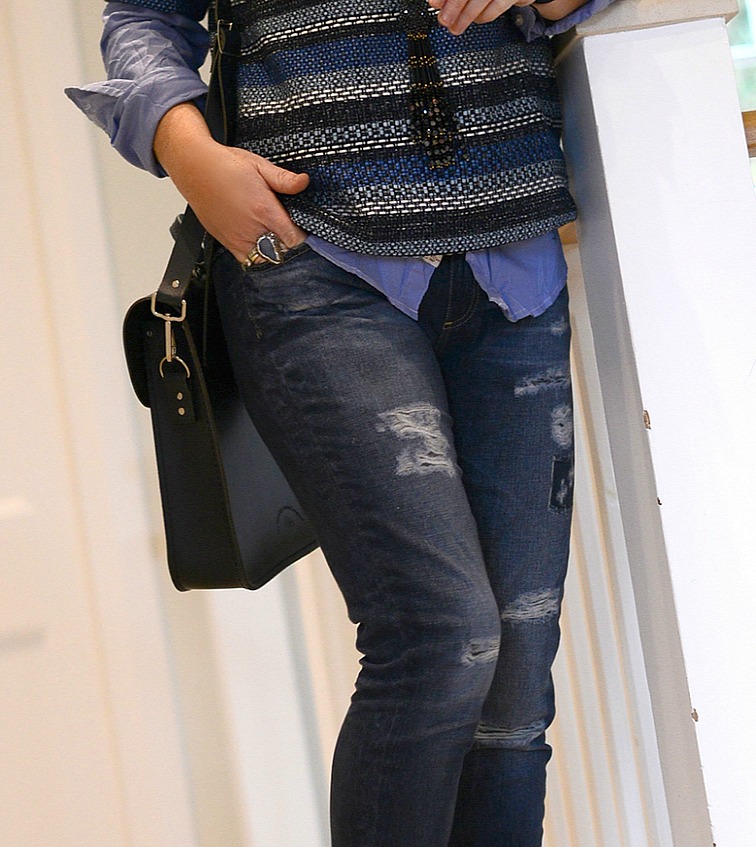 Having endured such a catastrophe recently when my AG boyfriend Jeans saw their last knee bend, and were quite frankly making the ripped knee fad look more like I was going for denim cut-offs but had failed to commit to the full amputation… well, then followed days of me trawling the interweb for the exact same match of my most revered jeans which had served me so well.
As I've been addicted to AG Jeans for quite some time, my little search addled brain kept defaulting to that brand, but then hit a stroke of luck as I came across their masterful digitally distressed denim – the AG Stilt Weber patch jeans.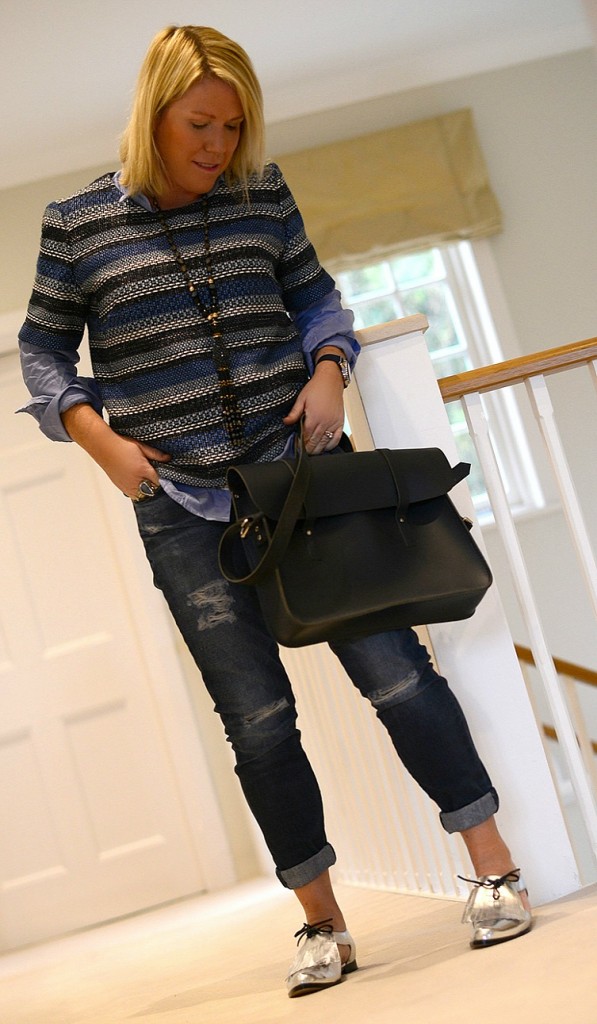 What's not to love about these jeans? Not only are they super soft and comfy, they also give the impression that they are in fact your favourite well broken in pair from yesteryear, but there's not a rip in them – it's all smoke and mirrors – hurrah!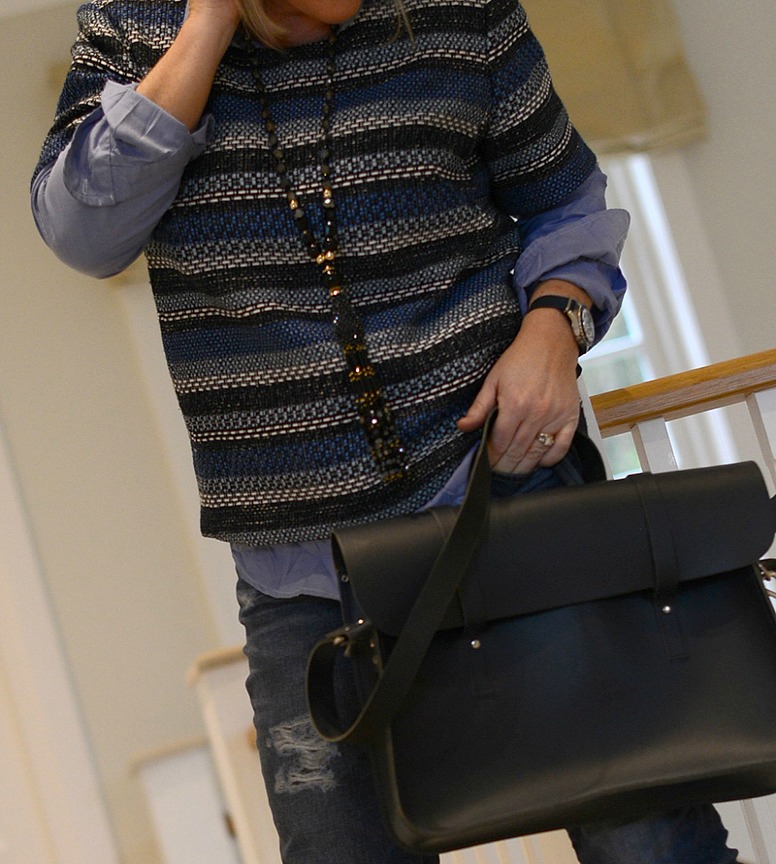 I paired my digitally distressed denim with a cute half sleeve tweed top from Baukjen. Being a bit of a chilly day I layered one of my Frank & Eileen crumpled shirts underneath for good measure – my mother would be proud of such a sensible move!
The shoes are Rebecca Minkoff, the music bag Cambridge Satchel Company, the necklace is by Butterfly Jewellery, the ring Soru Jewellery at Wolf & Badger.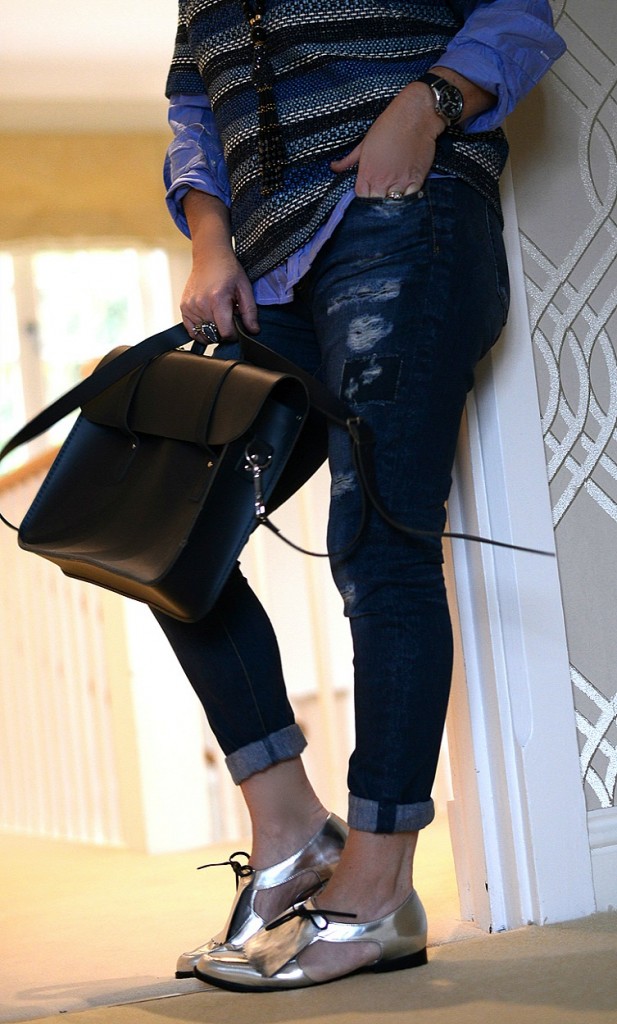 (Visited 16 times, 1 visits today)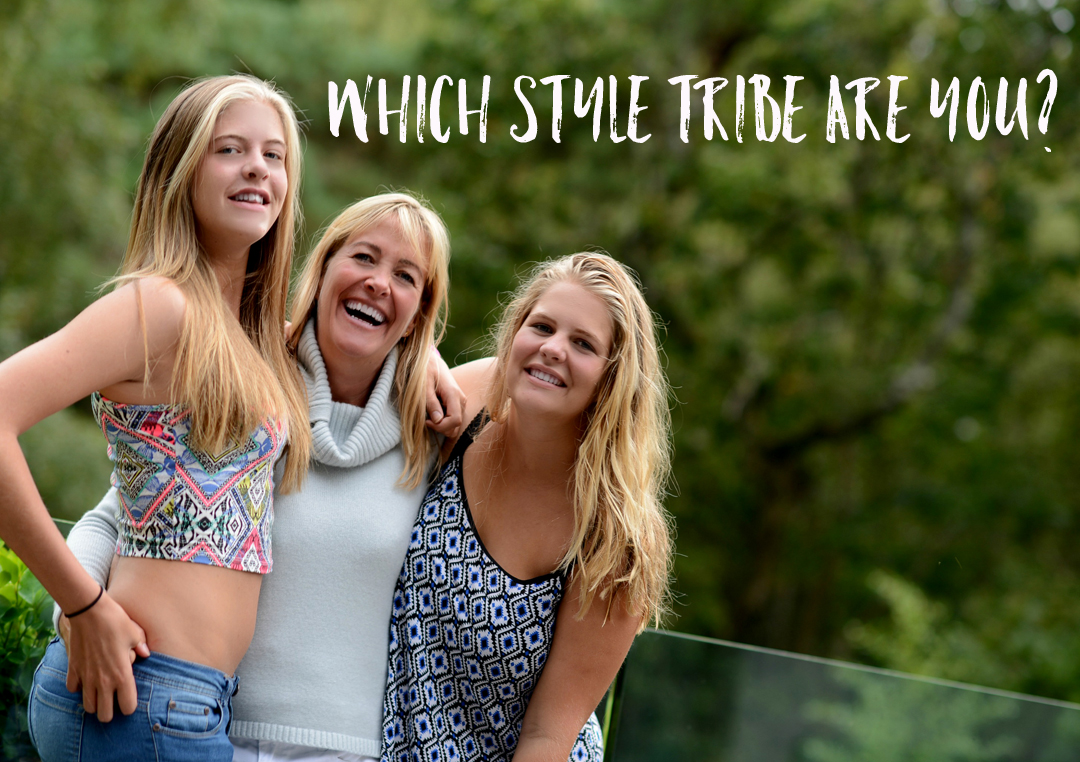 Style Tribe Quiz
Try our Style Tribes quiz to help figure out your Style ID
Get started with our free 5-minute style
tribes quiz - sign up to download