Donna Ida on which jeans suit your body shape.
If like me you have endless pairs of jeans stashed in your closet but haven't found the perfect fit yet, then maybe it's time to start taking a little advice from the experts. I headed to see lovely Donna Ida the undeniable Queen of jeans, to find out more about her style bible and pick up some tips on the elusive art of nabbing yourself the perfect denim duds to suit your body shape.
If you're not quite sure which body shape you fall into – check out our Start Here page for some tips.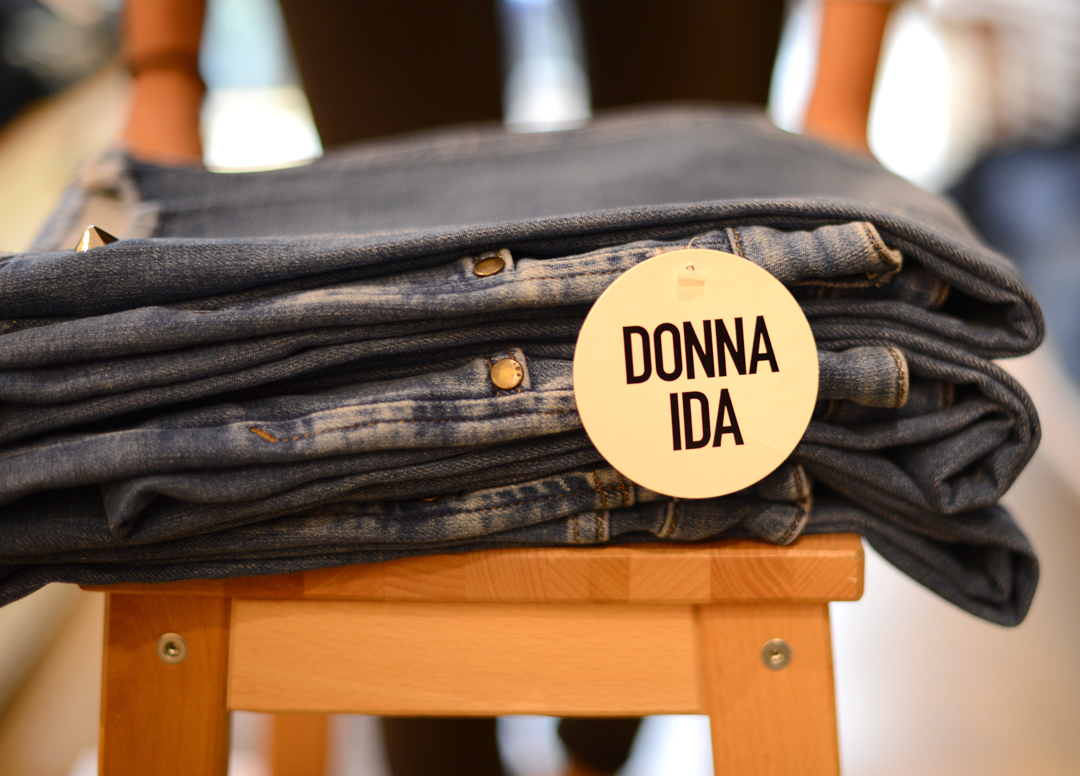 DONNA IDA BODY SHAPE GUIDE

Short – Donna Ida Thornton says:  Petite figures generally have beautiful proportions, just in a smaller package! A shorter girl should highlight her curves without swamping her figure with too much fabric.
How To Wear It: A petite girl's gentle curves look great in skinny or straight leg jeans, particularly if the style has fading or detailing to add shape. High rise styles will elongate your legs and cinch in your waist to show off your perfect proportions, whilst cropped styles really suit your smaller frame. Be wary of being swamped with too much fabric – baby bootcut styles may work better than bootcut or flares, as they tend to have less fabric at the ankle. Don't be afraid of hemming your jeans or snipping off the hems for a raw, unfinished look; petite girls may need just the right length to really rock their denim. 
Key styles – IDA Rizzo the Ankle Skinny, IDA Sidney State Fair, IDA Kitty Kat, IDA Margot 

Tall –  Donna Ida Thornton says: Long-legged girls are tall and lean, with supermodel style legs. It can be hard to see them as an asset rather than a hindrance (especially if you struggle to find jeans long enough), but with the right length and style, long legs can look amazing in denim.
How To Wear It: One key point for long legs is to keep the waist at the right height; too high and it the jeans will elongate your legs even further and shorten your torso. Most washes look great on you, particularly those with shading to the thigh, which will add shape and dimension. Long legged girls shouldn't be put off by crop styles either – a 7/8 length style can still look great. Try releasing the hem to add an extra bit of length: for more on raw hems and releasing check out our previous post here.
Key styles – IDA Ivy the Skinny (with 34-inch leg), Jeanie, Goldsign Lure and Misfit, Frame Le High Flare

Big Thighs: Donna Ida Thornton says: The key to wearing denim when you're curvy is to stick to styles that flatter your natural shape rather than detract from it with plenty of structure and a little bit of give. 
How To Wear It: The straight leg jean is a must for any curvy figure as it will elongate your legs. Stick to a heavy weighted denim with a minimal amount of stretch; a lighter weight with too much give will not provide the structure that you need. Similar to pear shapes, the curvy girl looks great in high-waisted styles that will provide a cinched-in waist effect and highlight their perfect proportions. The best wash for a curvy girl tends to be darker, as dark washes will help to lengthen and disguise any problem areas. Adding a killer pair of heels will also help elongate your shape. 
Key styles: IDA Rizzo, J Brand Maria 
Big Bottom: Donna Ida Thornton says: A big bottom this often falls in the 'pear shape' category where girls typically have curvy figures; perfectly small waists with gorgeous wider hips. To accentuate your shape with denim, you need to highlight your greatest assets (your waist) and even out your proportions. 
How To Wear It: The high-waisted jean is key for pear shapes, as is a bootcut or wide leg style. A higher waisted style will cinch you in and draw the eye towards your small waist, whilst a bootcut or wide leg style will skim over your hips, balancing out your body proportions with the kick at the bottom of the leg. Darker washes with added stretch will help to streamline your shape and give structure whilst still providing comfort for your curves. If you're shorter and afraid of drowning your body with a wide leg, try a mini bootcut style or even a straight leg. 
High Waisted – IDA Rizzo
Big Calves: Donna Ida Thornton says: The obvious solution for big calves is to wear flares like the Frame Le Flare which is a really beautiful and dramatic style. Boyfriend jeans are another great shape as they are designed not to cling to your legs and instead are looser in the thigh, bigger around the calf, and you can wear it rolled up with ankle boots or trainers. Also look out for cropped styles which kick out at the bottom so the J Brand Selena can disguise bigger calves."
Current Elliott Boyfriend, J Brand Selena,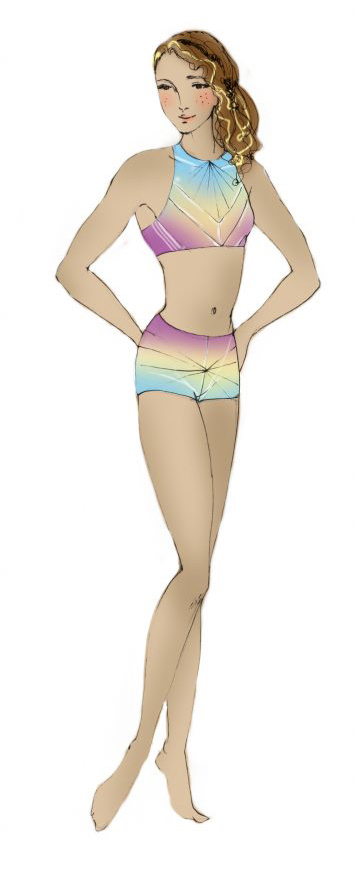 Thin: Donna Ida Thornton says: If you're thin, we often call this a boyish shapes as you will tend to have slim silhouettes and can usually wear most styles of jean. However, the perfect pair will give the illusion of a more defined shape and create curves in all the right places.
How To Wear It: Lucky boyish types look good in most styles of denim, but a low rise skinny jean will provide more shape and definition than most other fits. As a boyish body shape, you can get away with detailing such as zips and hardware; adding detail to the seat, like back pockets, is particularly good for you as it will add shape to your bottom. 
Frame Le Garcon, IDA Honor low rise Skinny, Frame Le Skinny De Jeanne, IDA Kitty Kat in Blackest
Donna Ida Denim picks… where to shop.
Here are some of the jeans mentioned above – click the images to shop.

To catch some more blogs worth a read follow this link to lovely Not Dressed as Lamb and her linkup page.
(Visited 507 times, 1 visits today)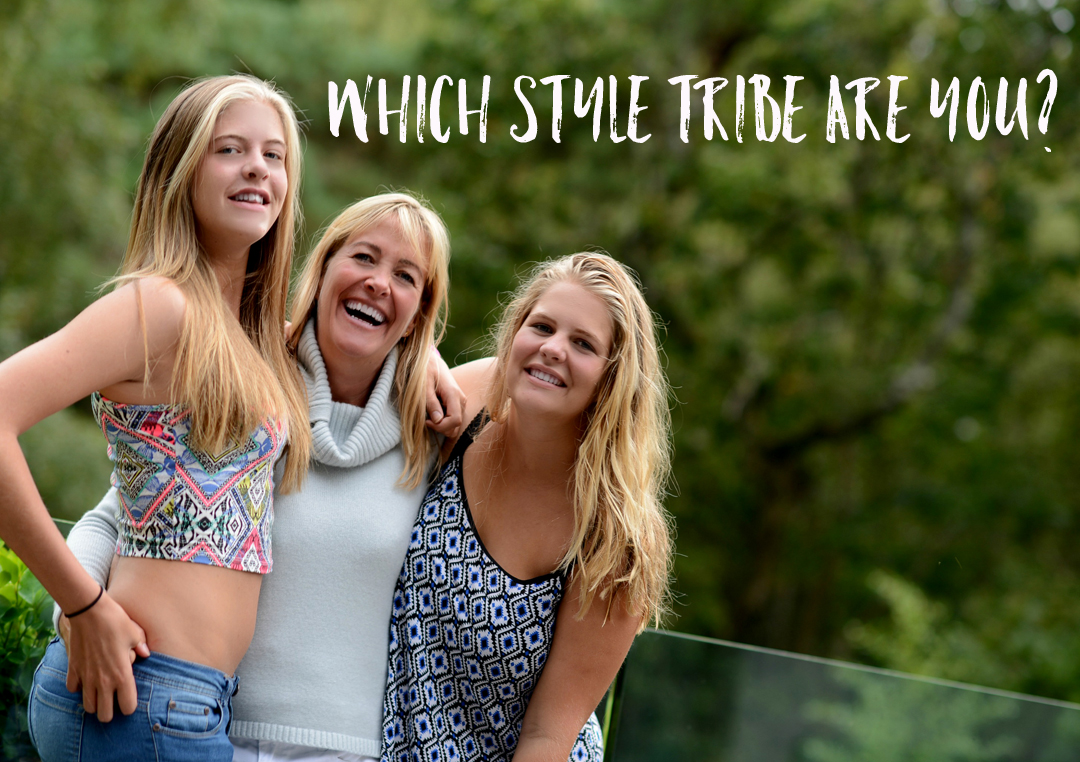 Style Tribe Quiz
Try our Style Tribes quiz to help figure out your Style ID
Get started with our free 5-minute style
tribes quiz - sign up to download