Easy Chocolate Brownies Recipe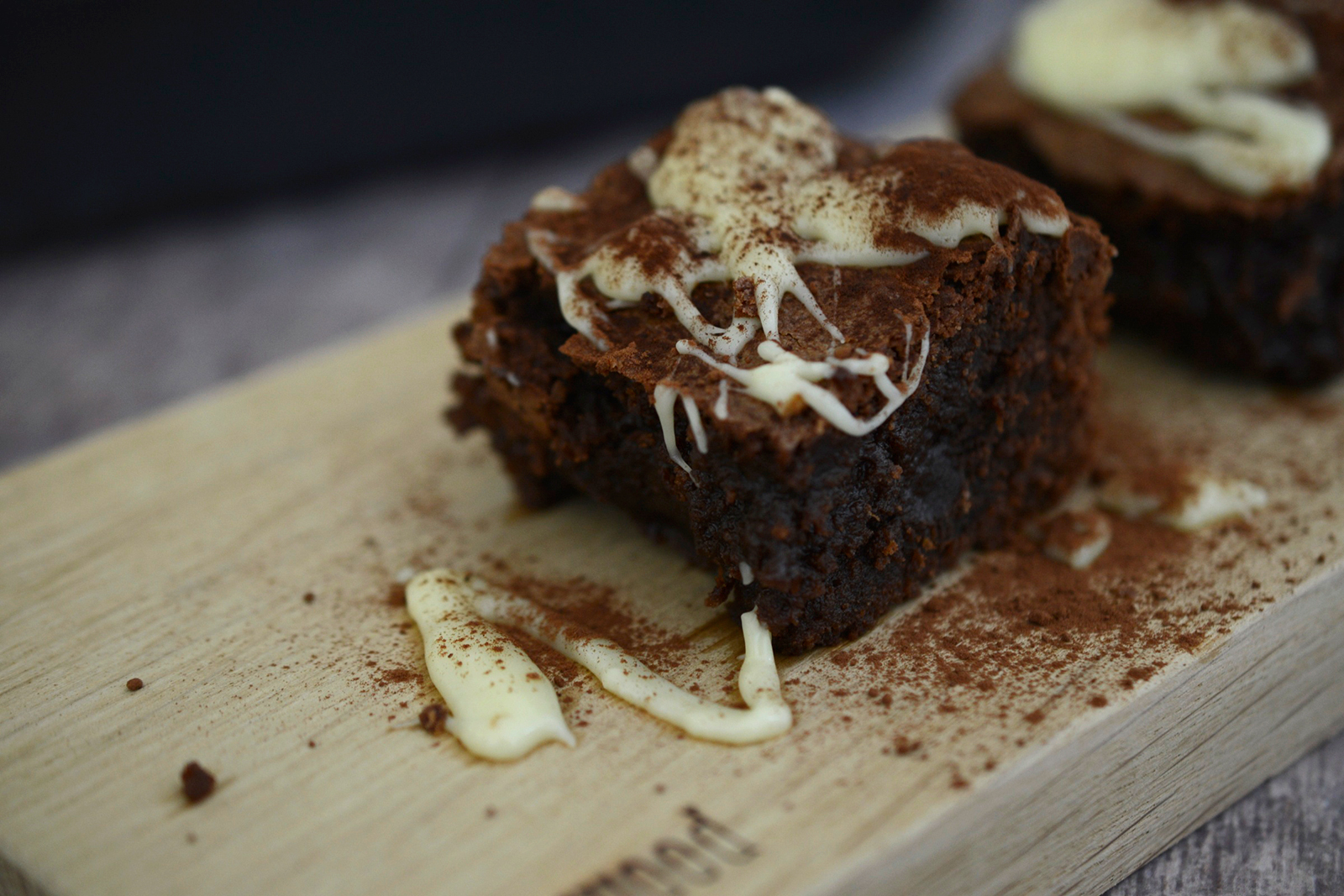 Hands up who's hungry? This is quite simply the best squidgy chocolate brownie recipe ever. This is your go-to recipe when you have hungry mouths to feed all requiring an urgent chocolate fix! Make ahead and serve on their own or with creamy ice cream. Pile them up high on a special plate, decorate with long candles and serve time and time again as a fab birthday cake….enjoy!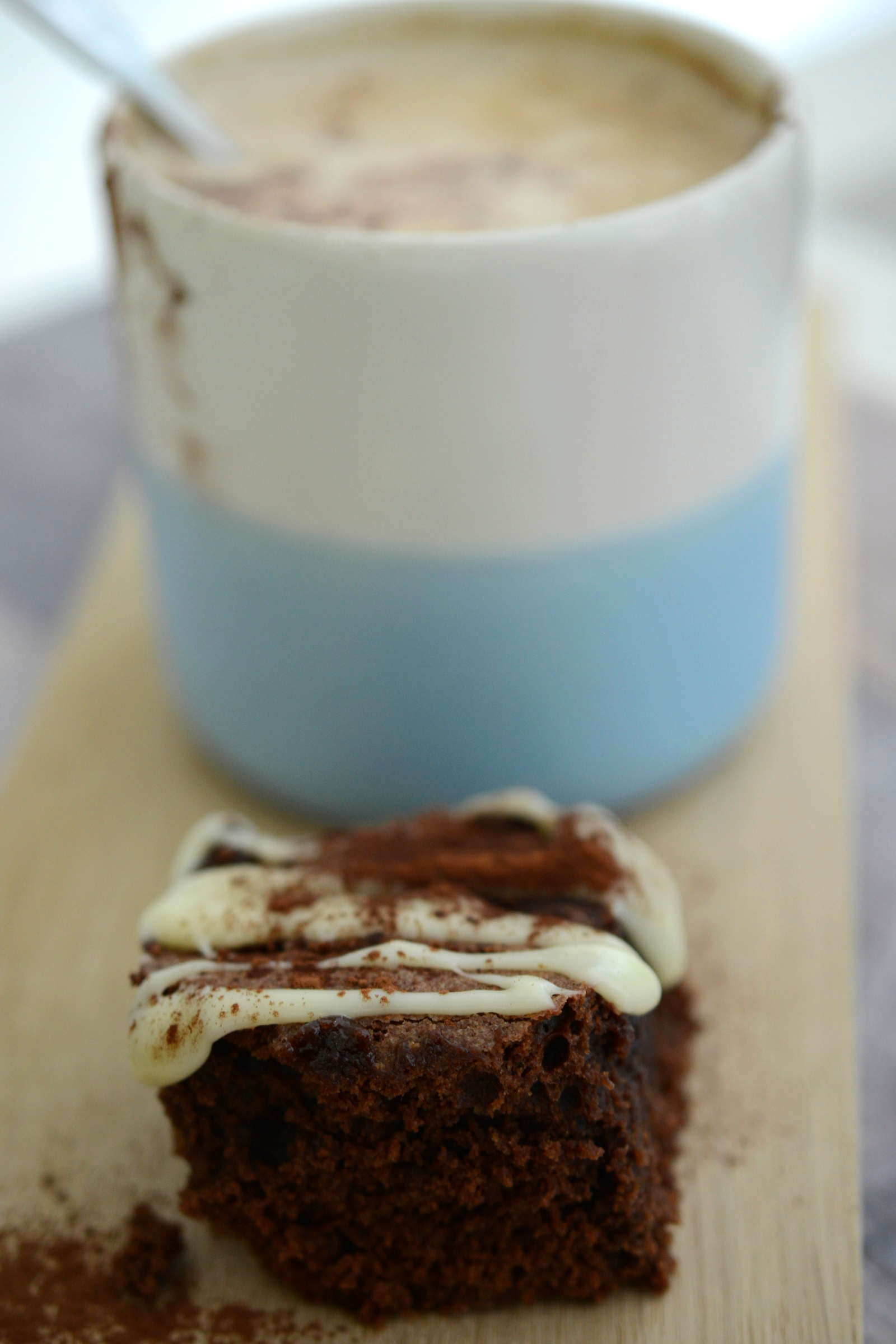 You will need…
375g unsalted butter
375g dark chocolate
6 large eggs
1 tbsp vanilla essence
500g caster sugar
225g plain flour
1 tsp salt
90g white chocolate
2 heaped tbsp cocoa powder
Makes about 20 to 25 depending on size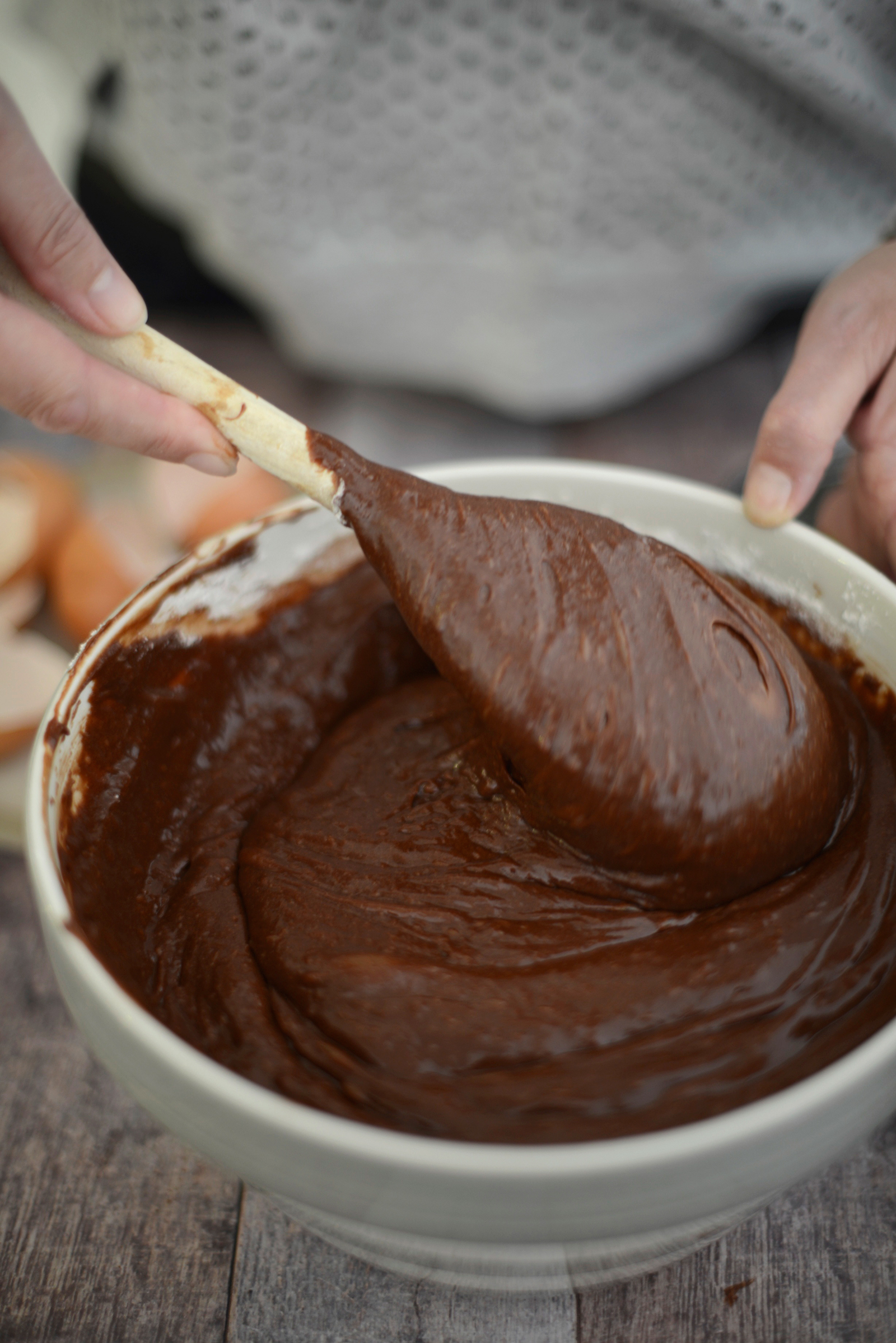 Here's what to do…
Line the base of a 33x23x5cm baking tin with parchment paper.
Melt butter and dark chocolate together in a bowl over a saucepan of boiling water. Leave to cool
Whisk the eggs, sugar and vanilla together in a bowl until pale., and add to the chocolate mixture.
Stir in the flour and salt beat to combine and pour into lined tray.
Bake for 25 minutes at 180C. The top will crack slightly, but the middle should still be wobbly as they will continue to cook as they cool.
Leave to cool before cutting into squares.
When ready to serve, drizzle with melted white chocolate and dust with sieved cocoa powder.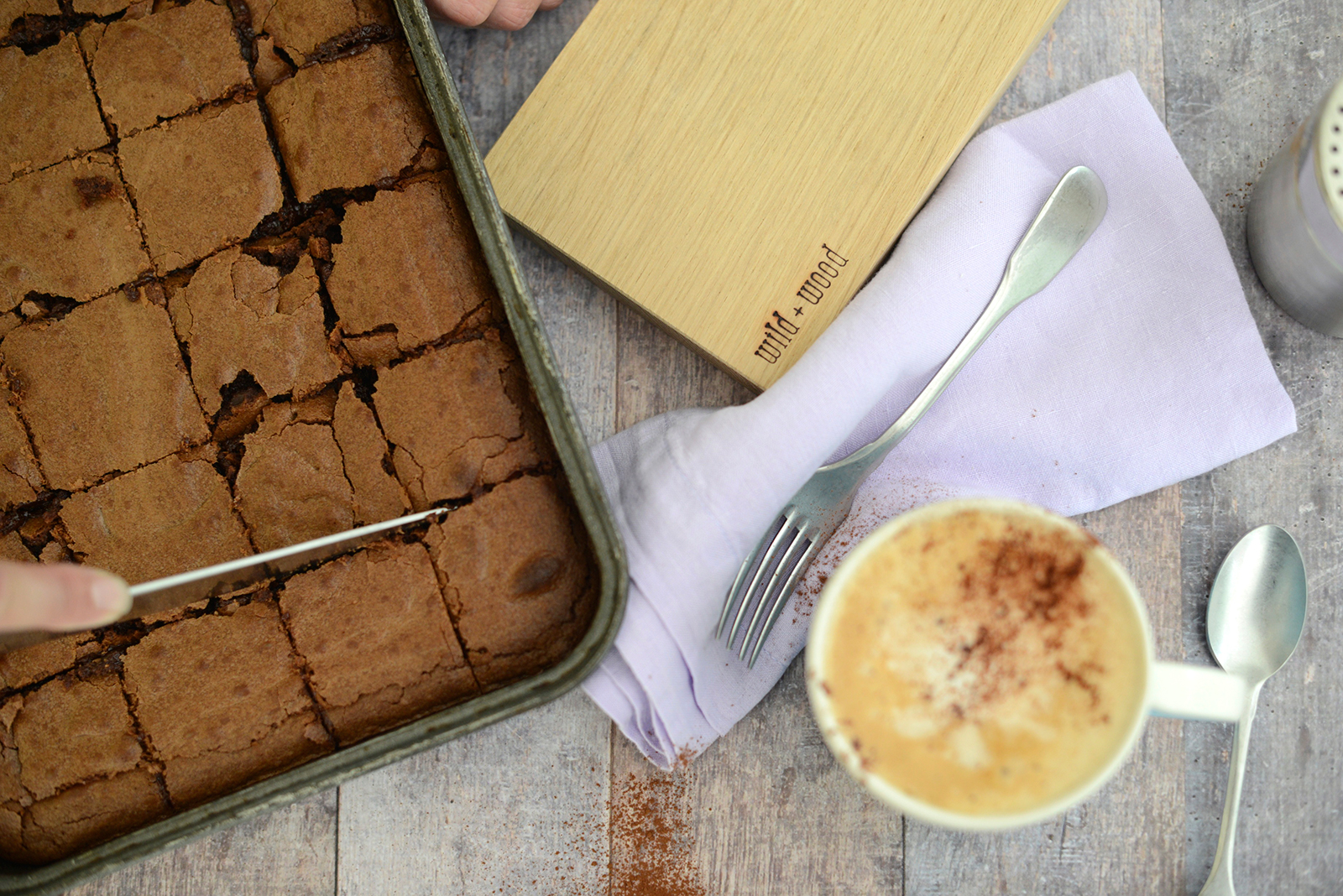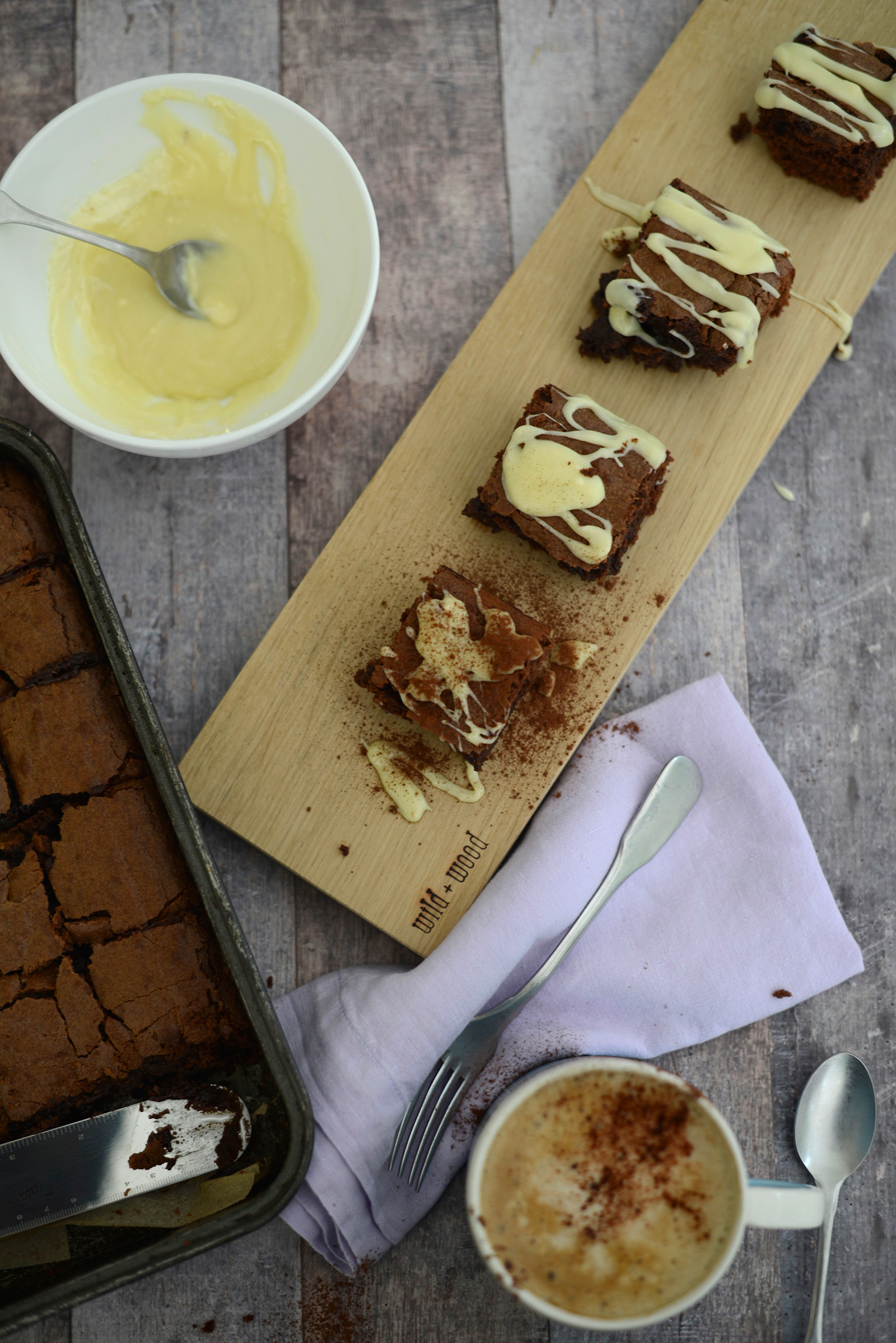 Tips…
There's nothing worse than a dry brownie so ensure you keep a watch on the cooking time and remove from oven at the right moment.
You can cool the brownies in the fridge to make cutting easier. The aim is to create a dense, and gooey middle to each brownie.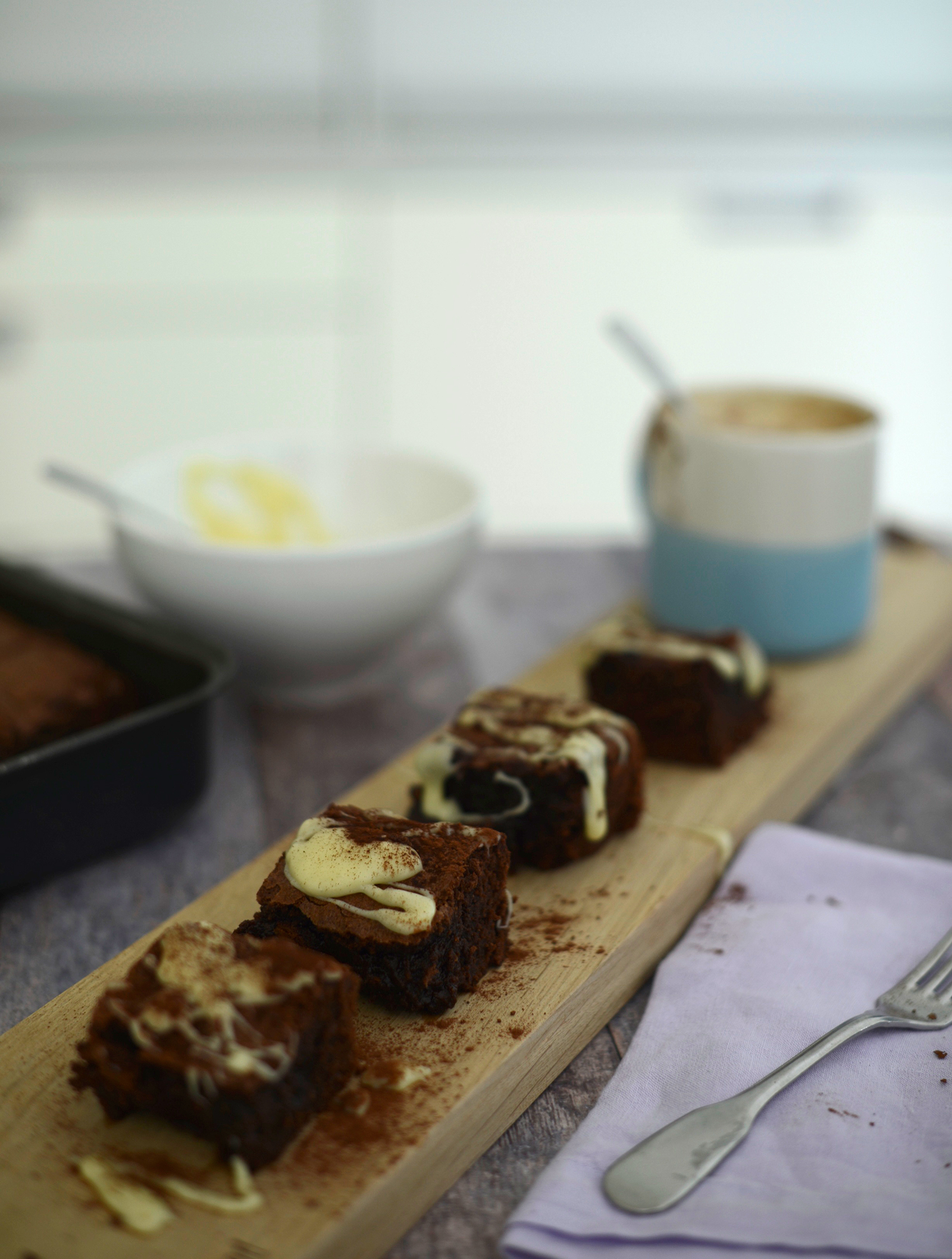 Current fave hot chocolate mug from a selection at Designers Guild. We also made use of their fab Wild Wood tapas serving board and cutlery in this post.
Enjoy!
Click the images below to shop the Designers Guild items we used in this post.

(Visited 18 times, 1 visits today)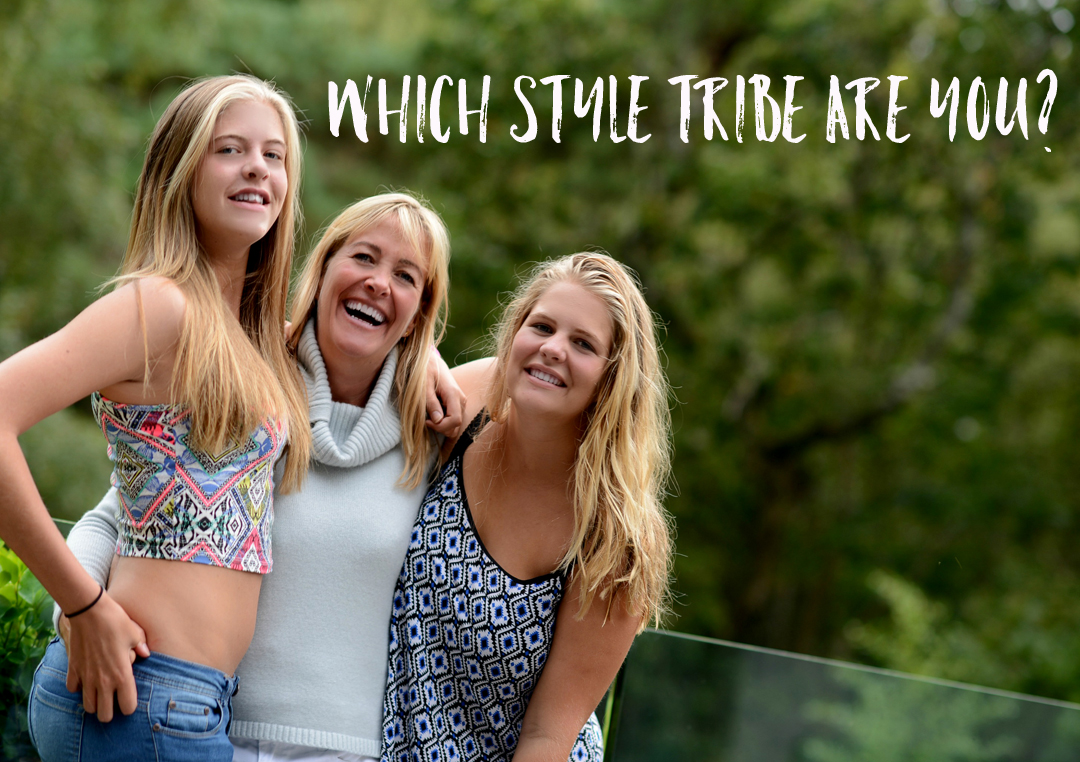 Style Tribe Quiz
Try our Style Tribes quiz to help figure out your Style ID
Get started with our free 5-minute style
tribes quiz - sign up to download