Max Factor Make up tips for normal folk.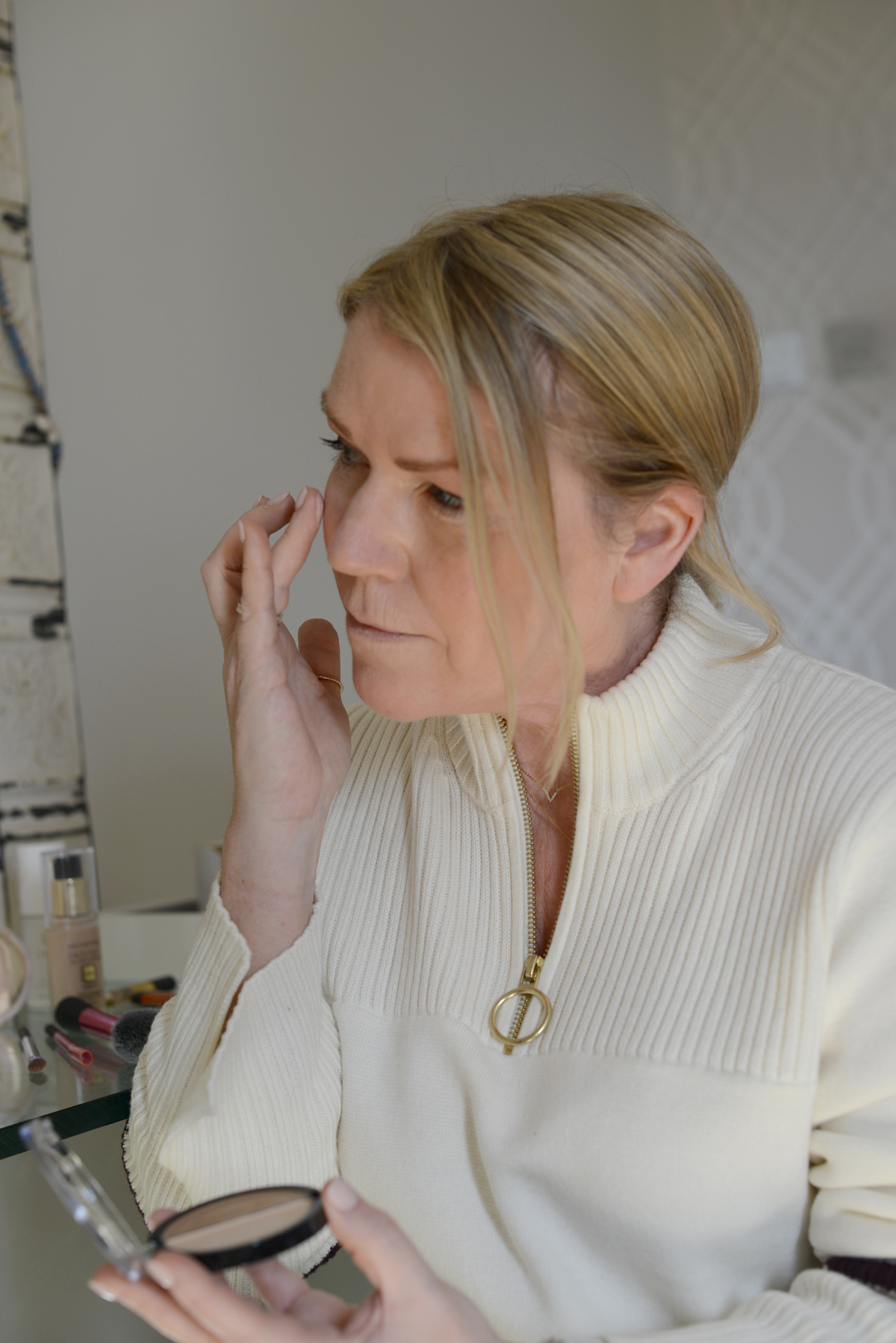 After my recent fun make up workshop with the Max Factor team and awesome Max Factor UK Make-up Ambassador Caroline Barnes (which you can catch up on here), I figured it was time to have a go at trying some of the techniques I'd learnt on my own. So armed with loads of lovely new products here's how we were taught to apply our new treats along with a few Max Factor make up tips from Caroline to spruce up your daily routine.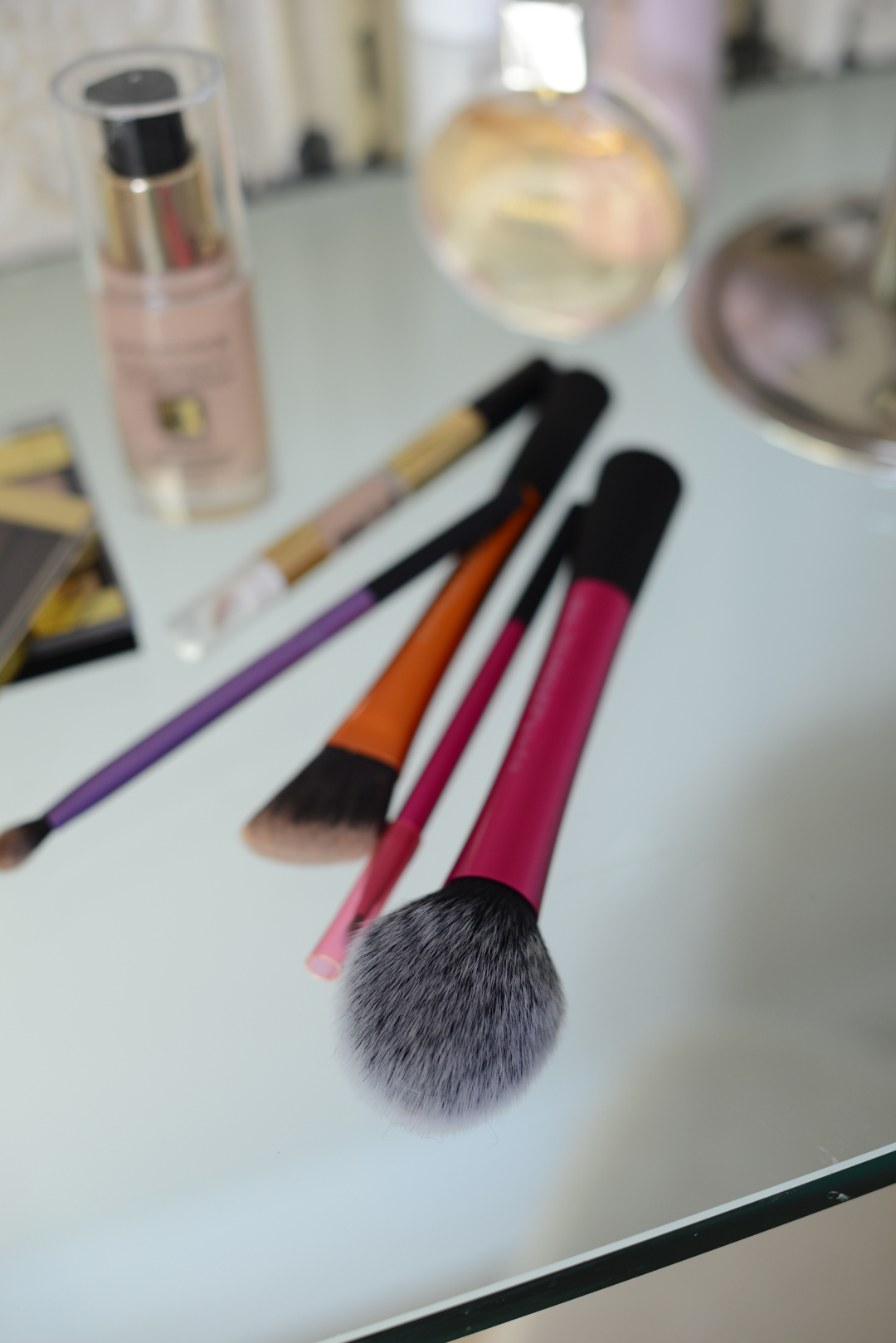 First up make sure your skin is cleansed, moisturised and primed, Caroline told us all to rub product in until your skin felt slightly tacky to the touch. Noting that hydration of the skin is key and your skin needs to be at its optimum level of hydration for any foundation to perform beautifully.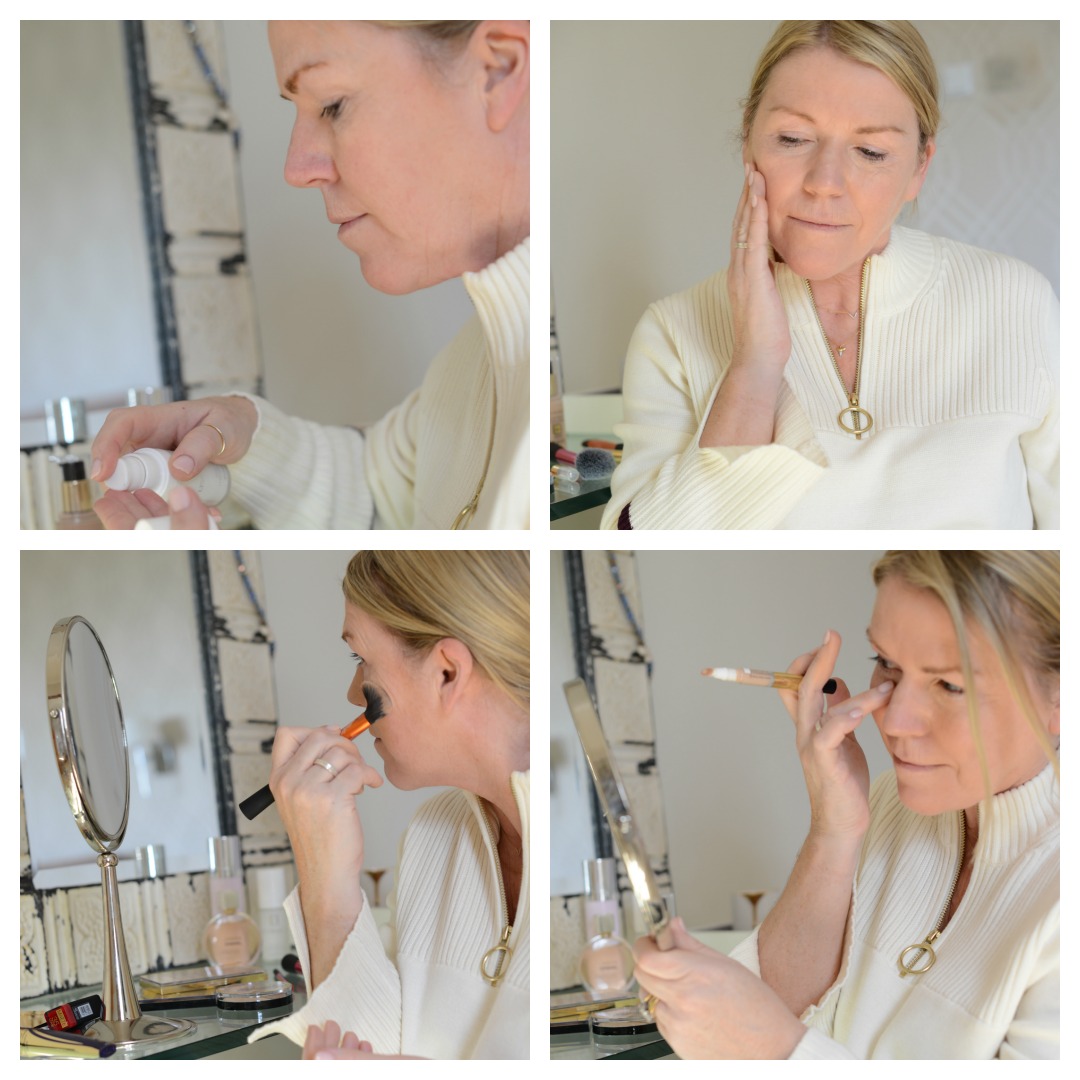 Then before applying your foundation make sure you have the right shade – Caroline has a sneaky tip for testing your shade explaining that the best way to check for a match is with your body as opposed to the side of your cheek as this ensures your skin tone is uniformed creating a natural look. Look at the skin just about around your collarbone for a good match.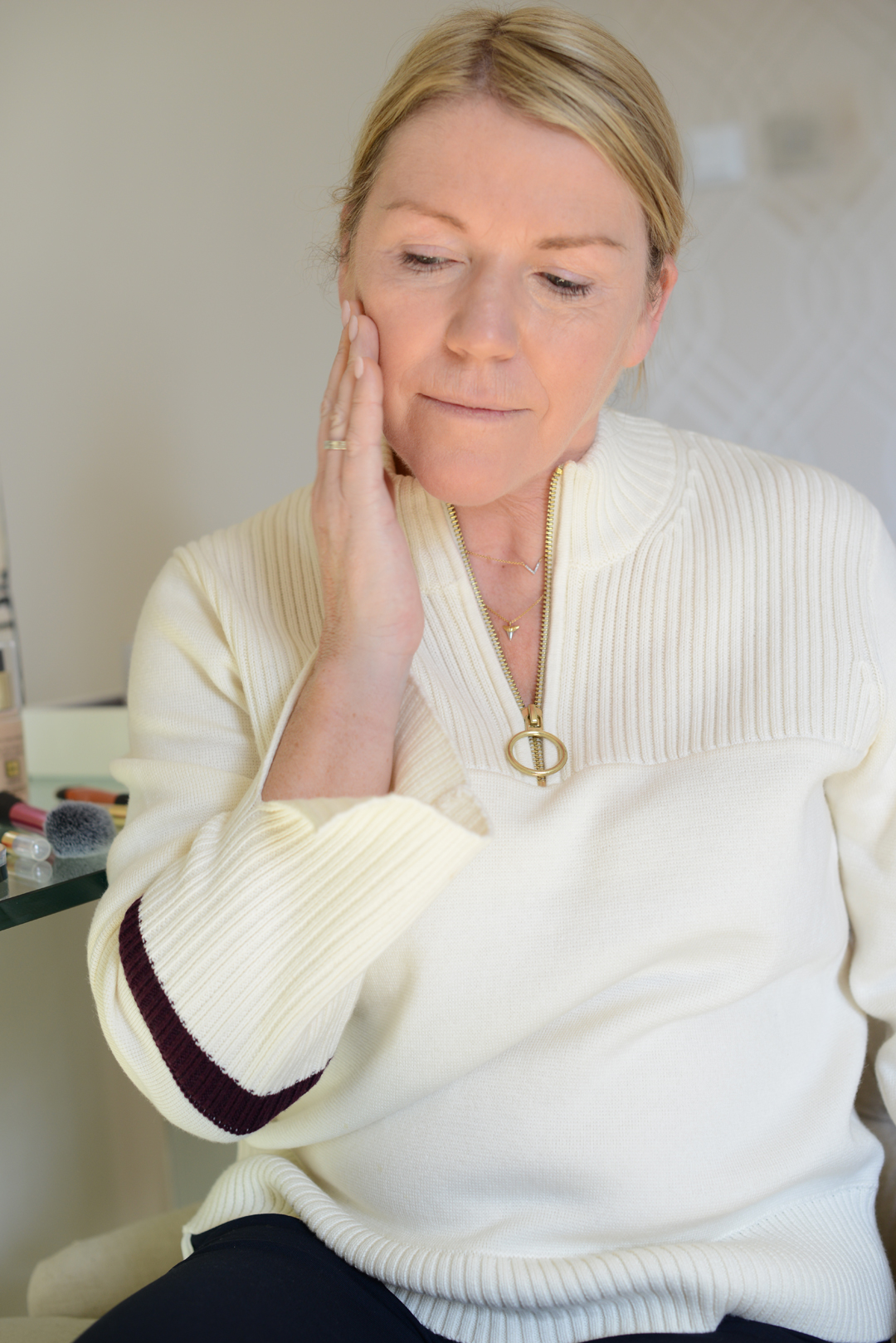 Once you've found the right shade apply dabs on the cheeks, nose and forehead with a brush or sponge and then blend into your face. At this point a warmed up hand can do just as good a job as any fancy brush or gadget, the idea being that you are blending and not pushing the foundation around your face. Once you have a blank canvas, then address any trouble spots like blemishes or dark eye circles with a highlighter. Making sure that you only work the highlighter around the inner area of the eyes as opposed to spreading it right the way across your eye socket – your dark circles tend to be in the corner of your eye socket so concentrate your highlighting there. Here I used Max Factor Face Finity 3 in 1 foundation and Max Factor Mastertouch all day concealer.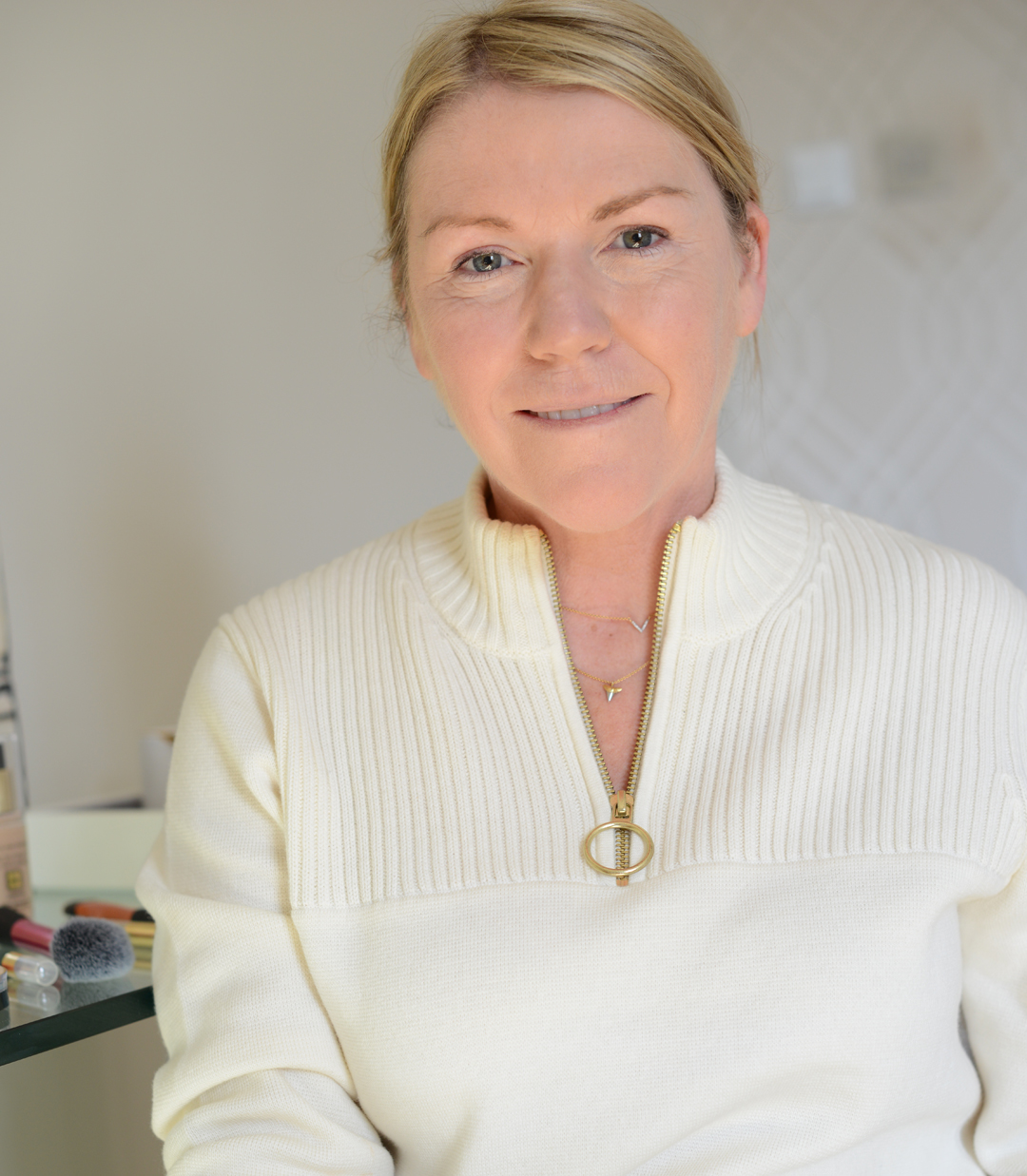 With your base ready, it's now time to look at your eyes and eyebrows. The brows are a natural focal point of the face, and Caroline also points out that the pupil is also the compass to your face, so with that in mind, getting your eyes right is key. First up, start with eyeliner and make a stroke from the mid centre of the upper eyelid out to the corner of your eye to enhance the pupil. You can use an eye pencil or a liquid liner for this. Try Max Factor Kohl pencil or their liquid liner.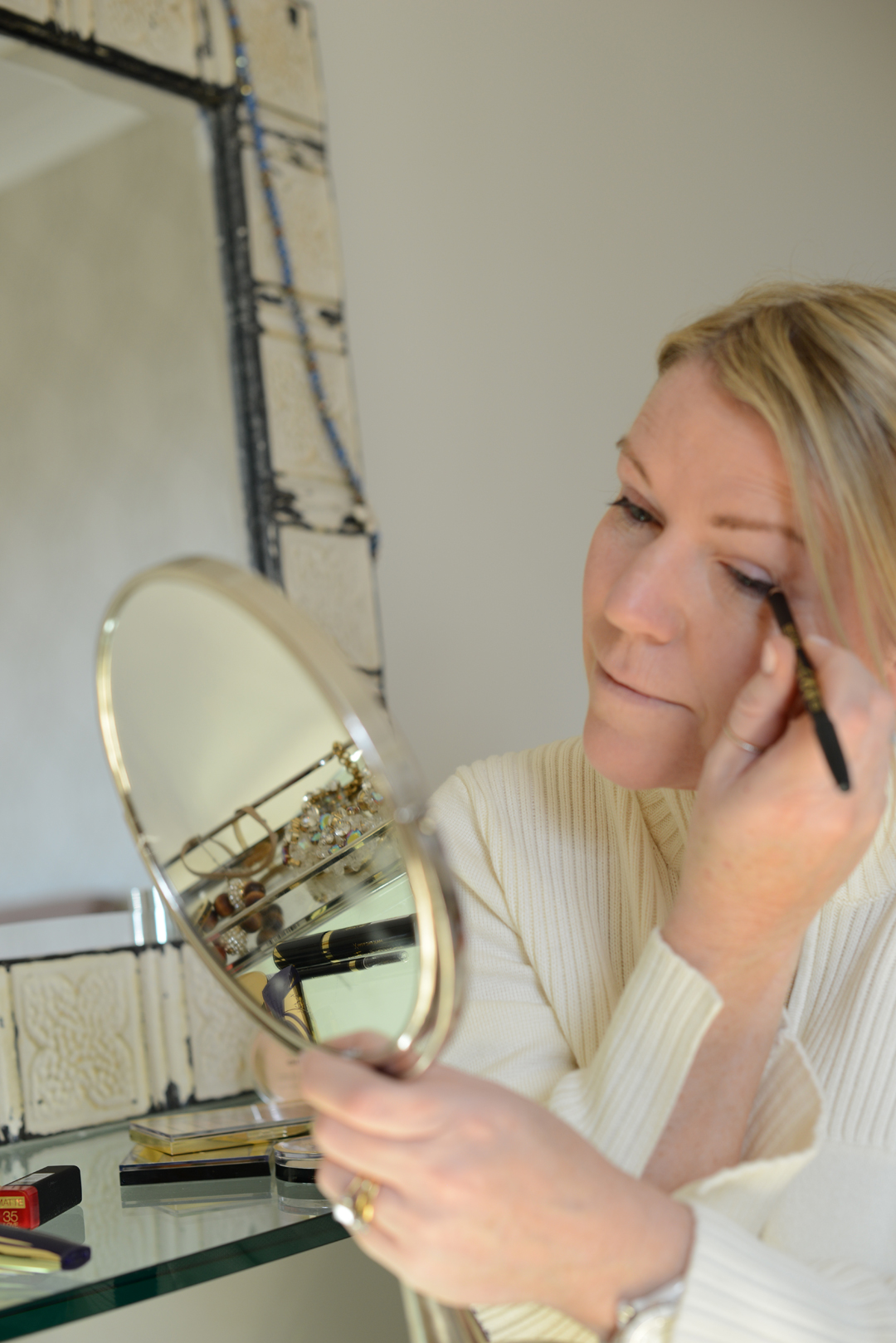 To figure out where your brows should start and finish, rest a brow pencil from the outer edge of your nose and point it up towards the inner corner of your eye – where the tip of your pencil rests – make a mark there – this is your eyebrow natural start point. For the natural finish point rest the pencil again by the outer edge of your nose and take the end to the outer corner of your eye – again where the tip of the pencil rests – this is where your eyebrow should finish. To create a natural brow avoid drawing your brows in an arch, use your brow shaper to create fine upward strokes giving the effect of a fuller brow. I've used Max Factor Brow Shaper.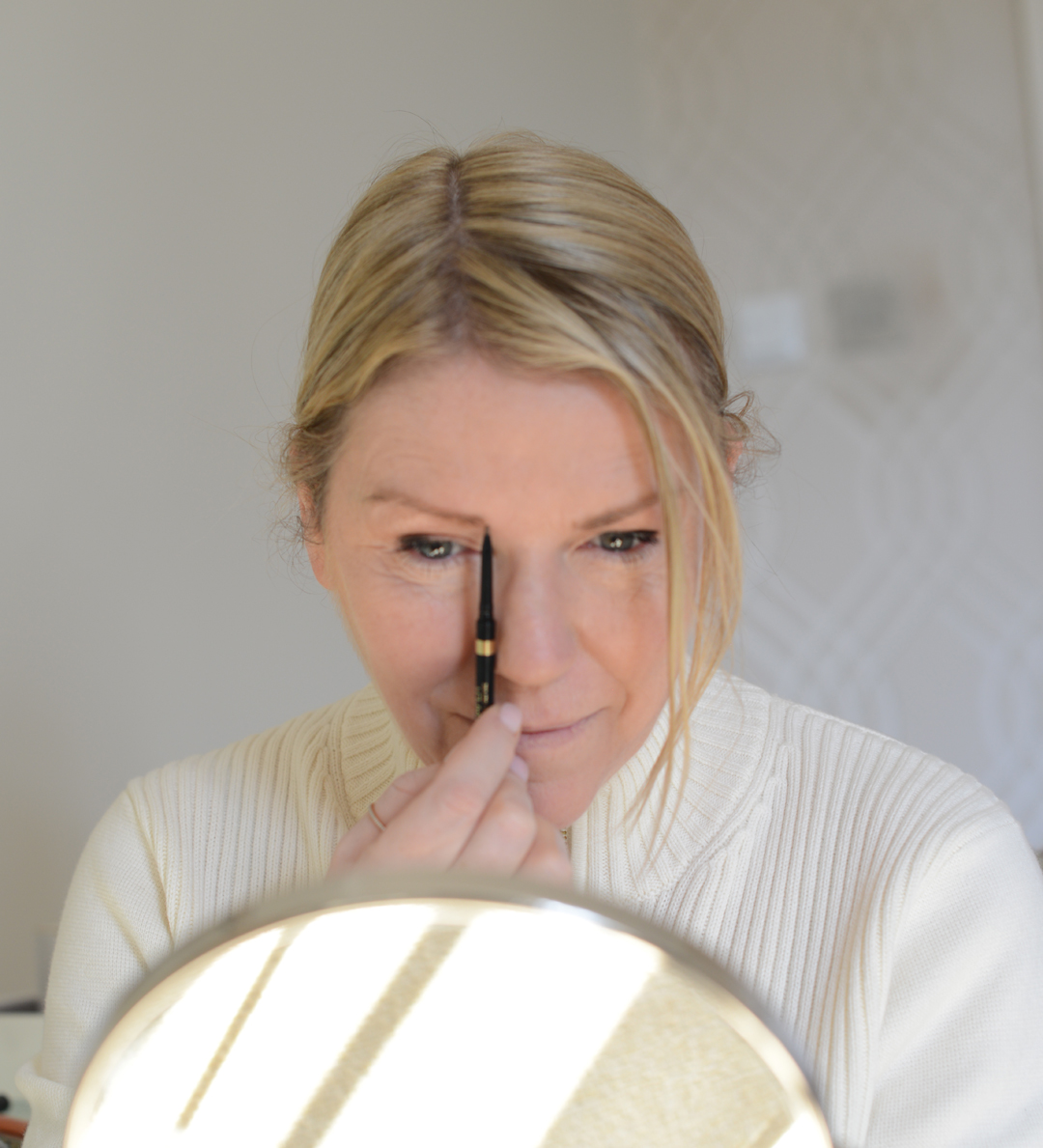 Beyond that for the eyes for an every day look I don't do much else. If I'm looking particularly corpse-like, I normally pop a light metallic blush all over the lid and brow, followed by a medium brown hint on the lid and a touch of dark brown in the far corner edge of each eyelid and on the lashline to open up the eyes. Then a light application of mascara and the job is done. Try Max Factor Nude Eyeshadow Palette and MasterpieceMax Mascara for the same effect.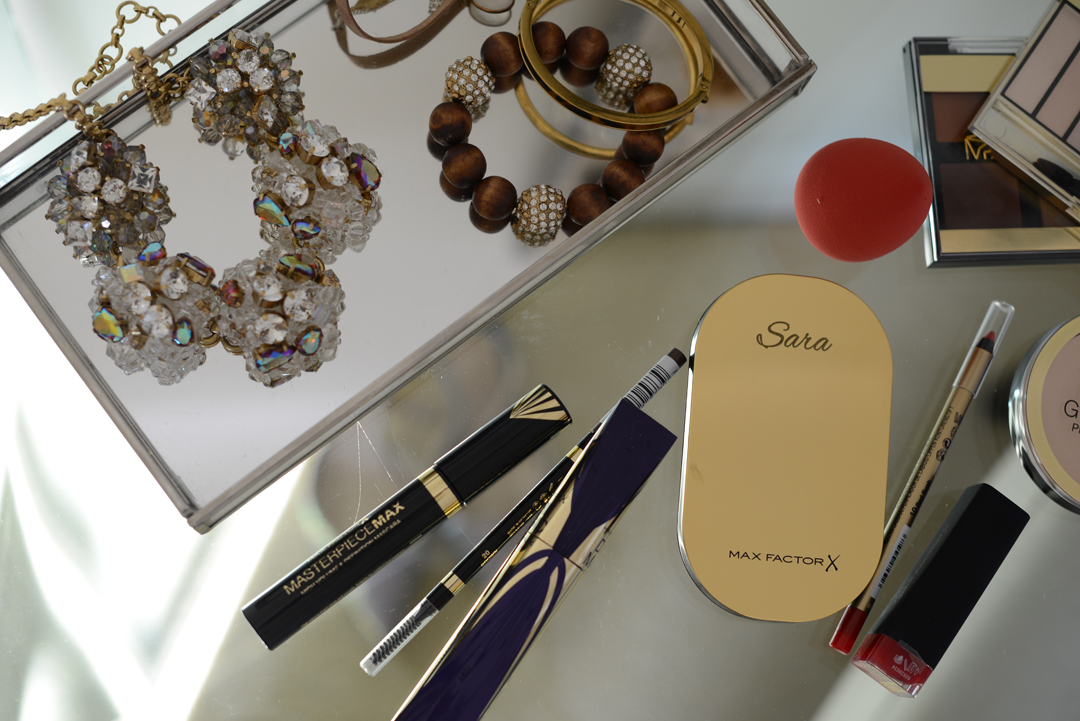 For cheeks, I know all our daughters are into this crazy highlighting and contouring, but it's also something that we can add to our make up routines with very little trauma. Caroline introduced us to Max Factor Miracle Duo Glow which kind of does the job for you. On the high part of your cheekbone and brow bone apply a touch of it to create a soft, defined glow, blend together with your usual blusher. Add the darker contour underneath and blend, blend, blend. Here I used Max Factor Miracle Glow Duo and Max Factor Miracle Contouring along with a blusher.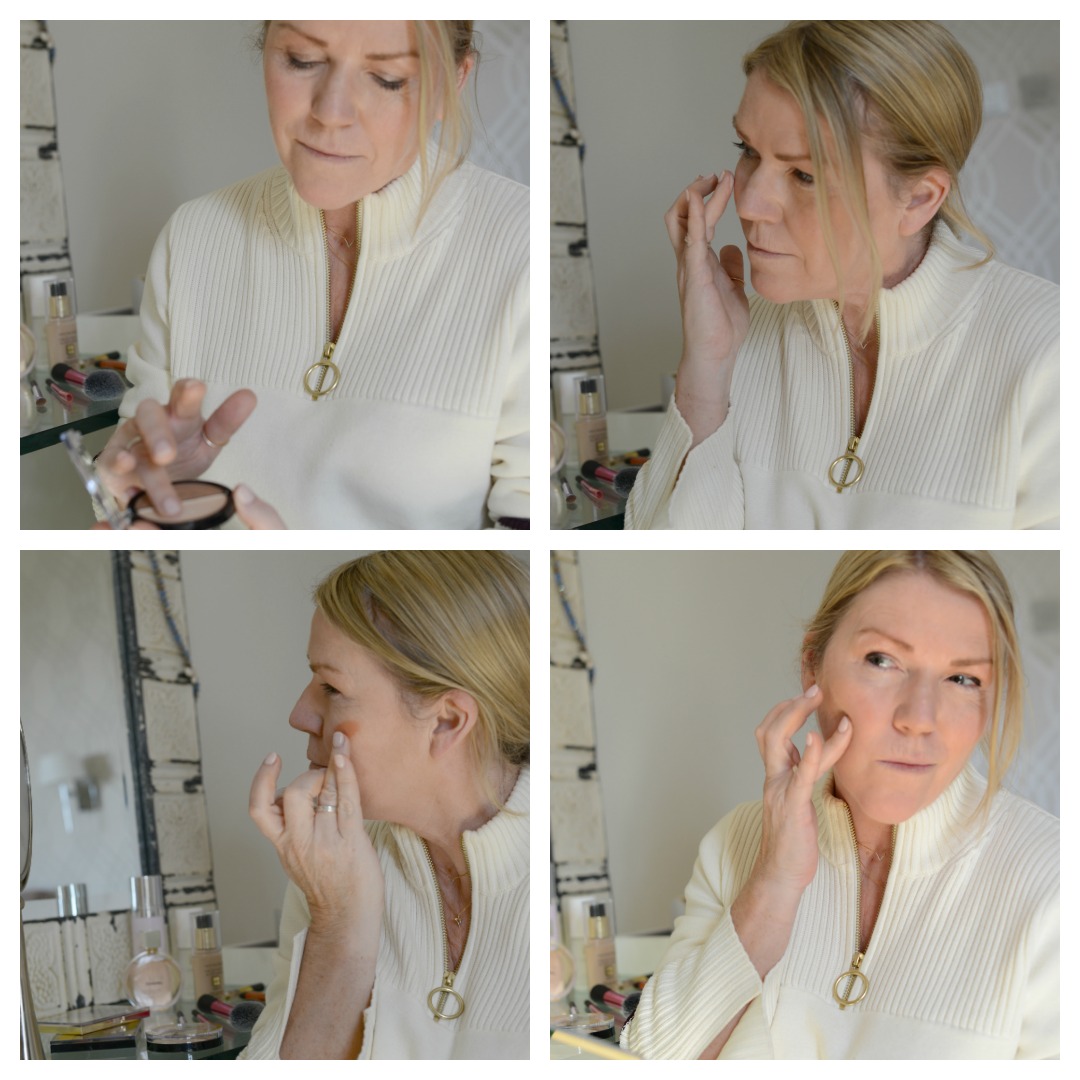 Last but not least let's talk lips. Firstly make sure your lips are well hydrated and moisturised and then blot away any excess with a tissue. When using a bright colour, Caroline recommends pushing the pigment into the lips first to get an even bold colour and then use lip liner to perfect the lip shape. Take the liner from the top of the cupids bow to the inner corner of your mouth to create a beautiful arch making your lips look fuller. I used Max Factor Matte lipstick in Love and Colour Elixir Lip Liner here.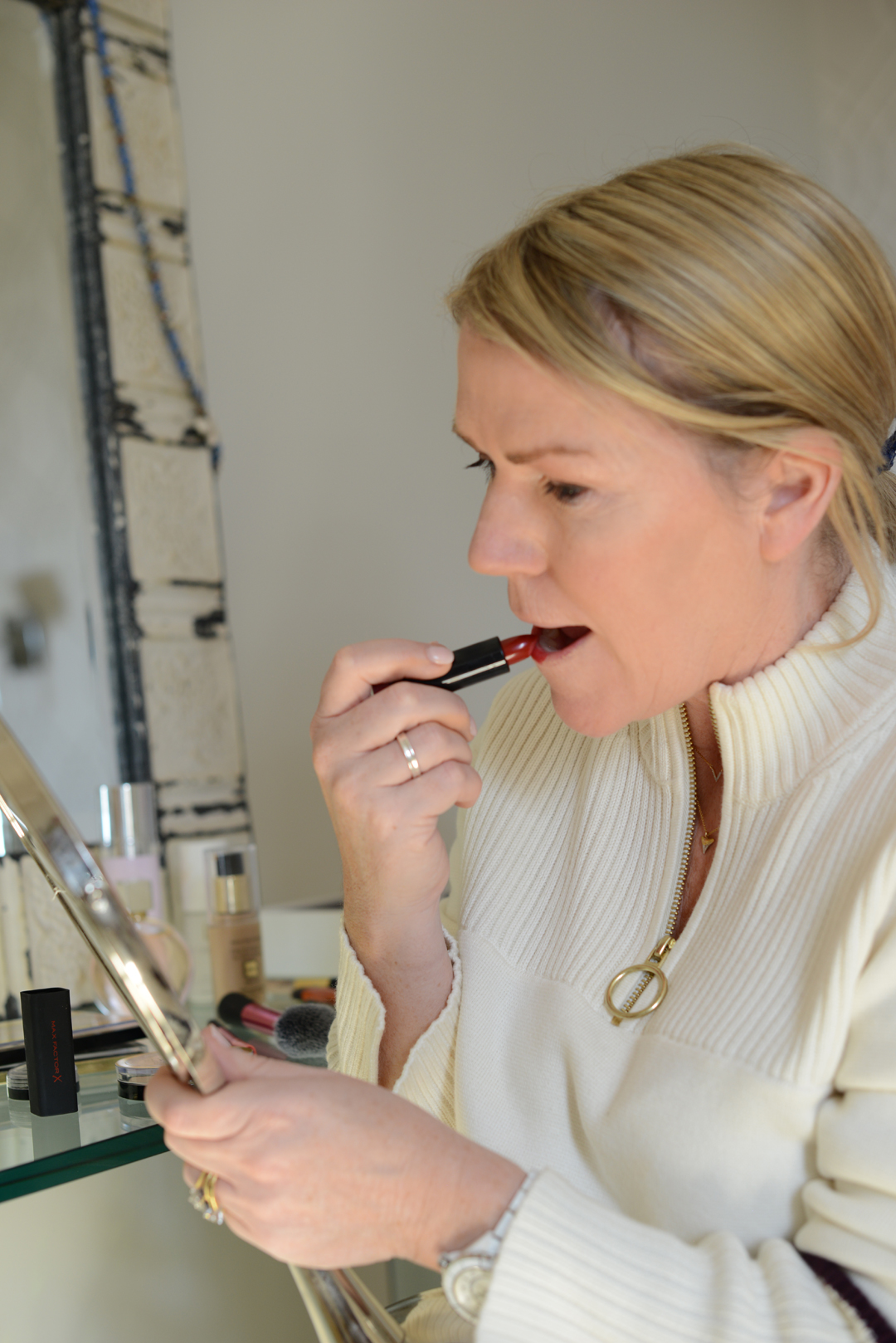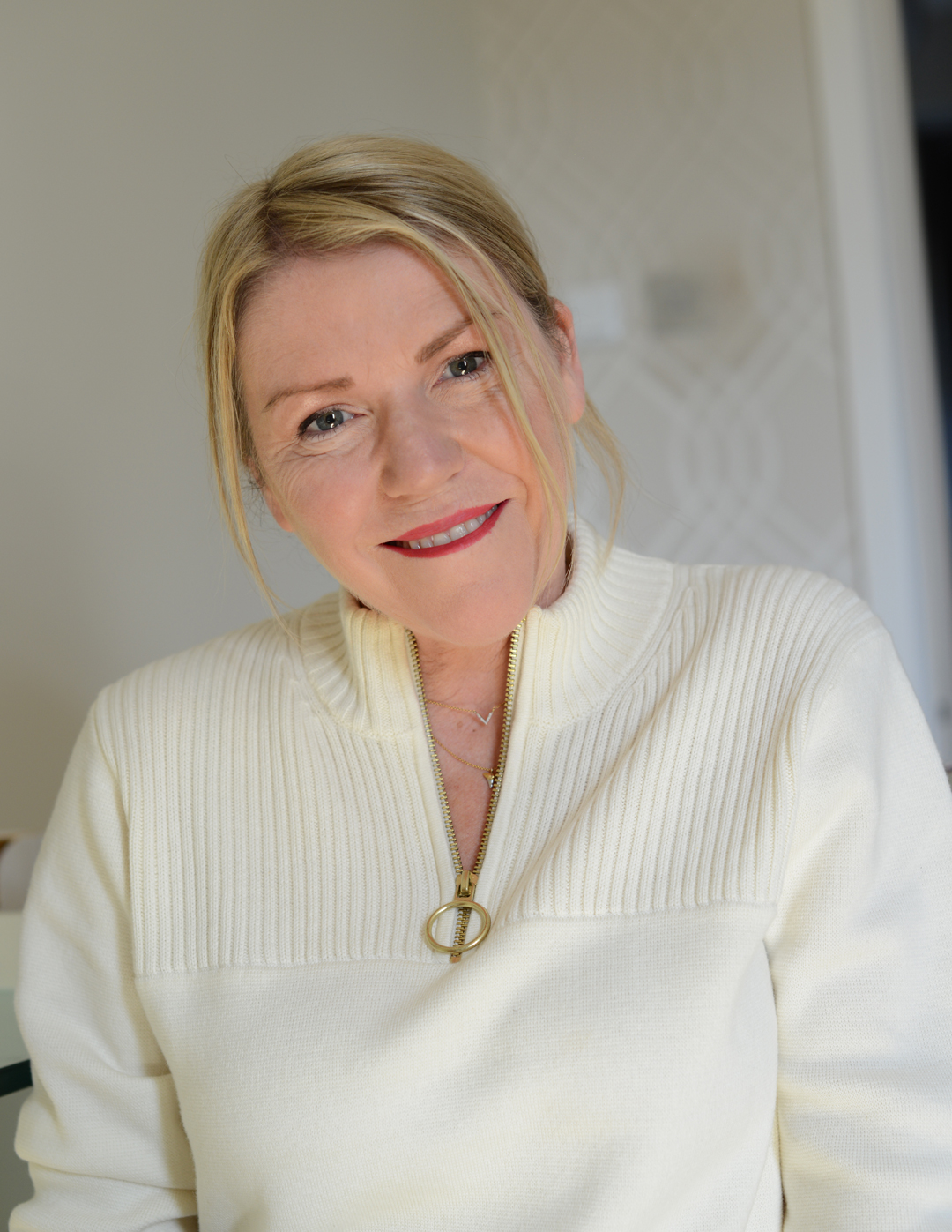 So above is the finished look, wrinkles and all. It took me around 10 minutes total, so it's easy to incorporate into your morning routine. With huge thanks to the team at Max Factor and Caroline for finally teaching me how to apply make up for a grown up. To follow the rest of their new product launches and to learn about more of their Beauty With Depth campaign take a peek here.
Max Factor Make Up Tips… where to shop.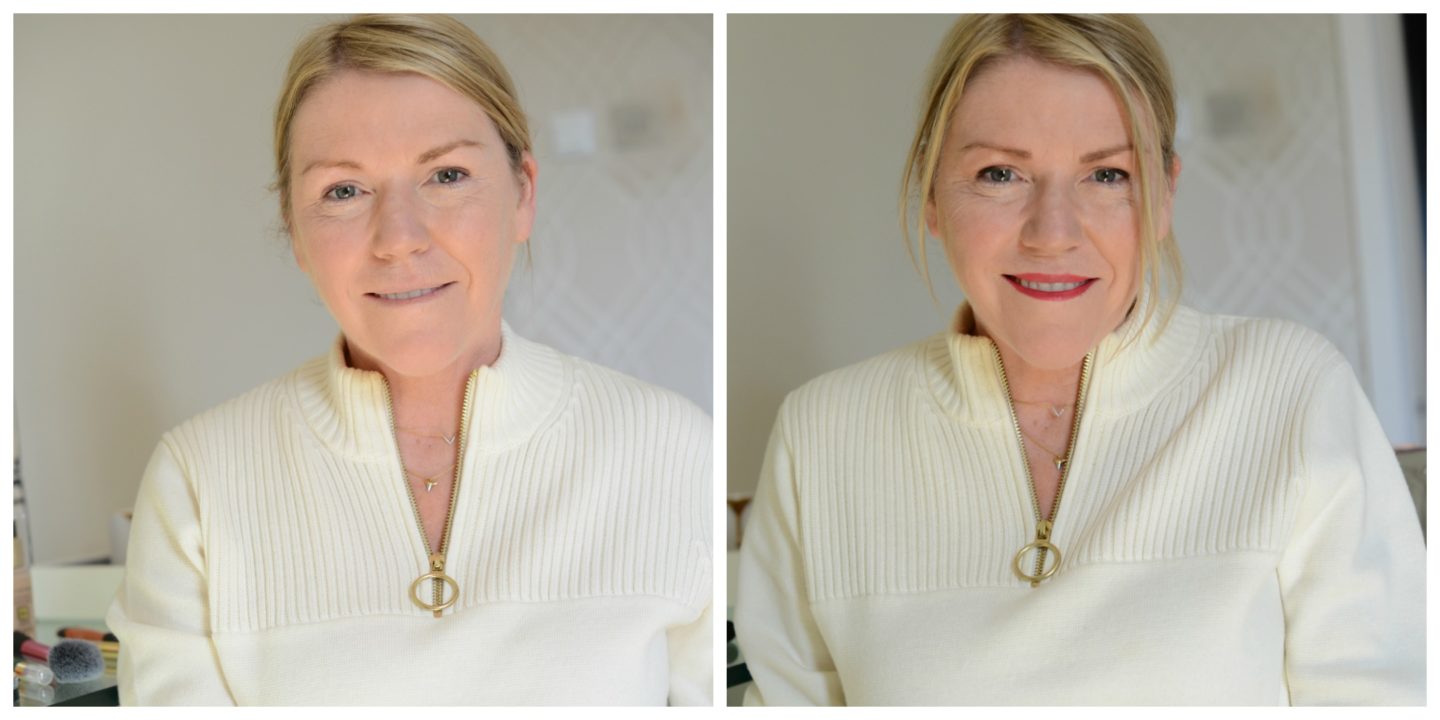 So here's the before and after – where the after one makes me look actually awake! For lots of the products I used from Max Factor see below. Click the images to shop.

I've added this post to the fab @notlamb #SaturdayShareLinkup by lovely Catherine Summers – if you're looking for some more great blog reads pop over for a peek.
(Visited 524 times, 1 visits today)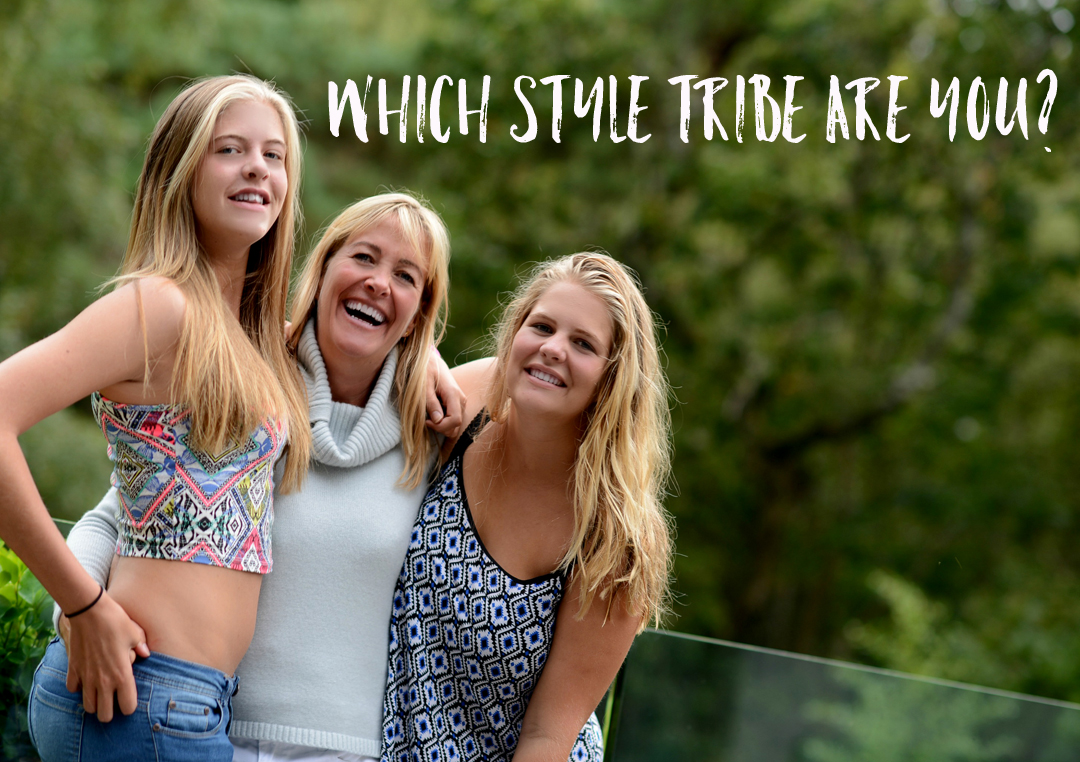 Style Tribes Quiz
Try our Style Tribes quiz to help figure out your Style ID
Get started with our free 5-minute style
tribes quiz - sign up to download