Prawn Curry Recipe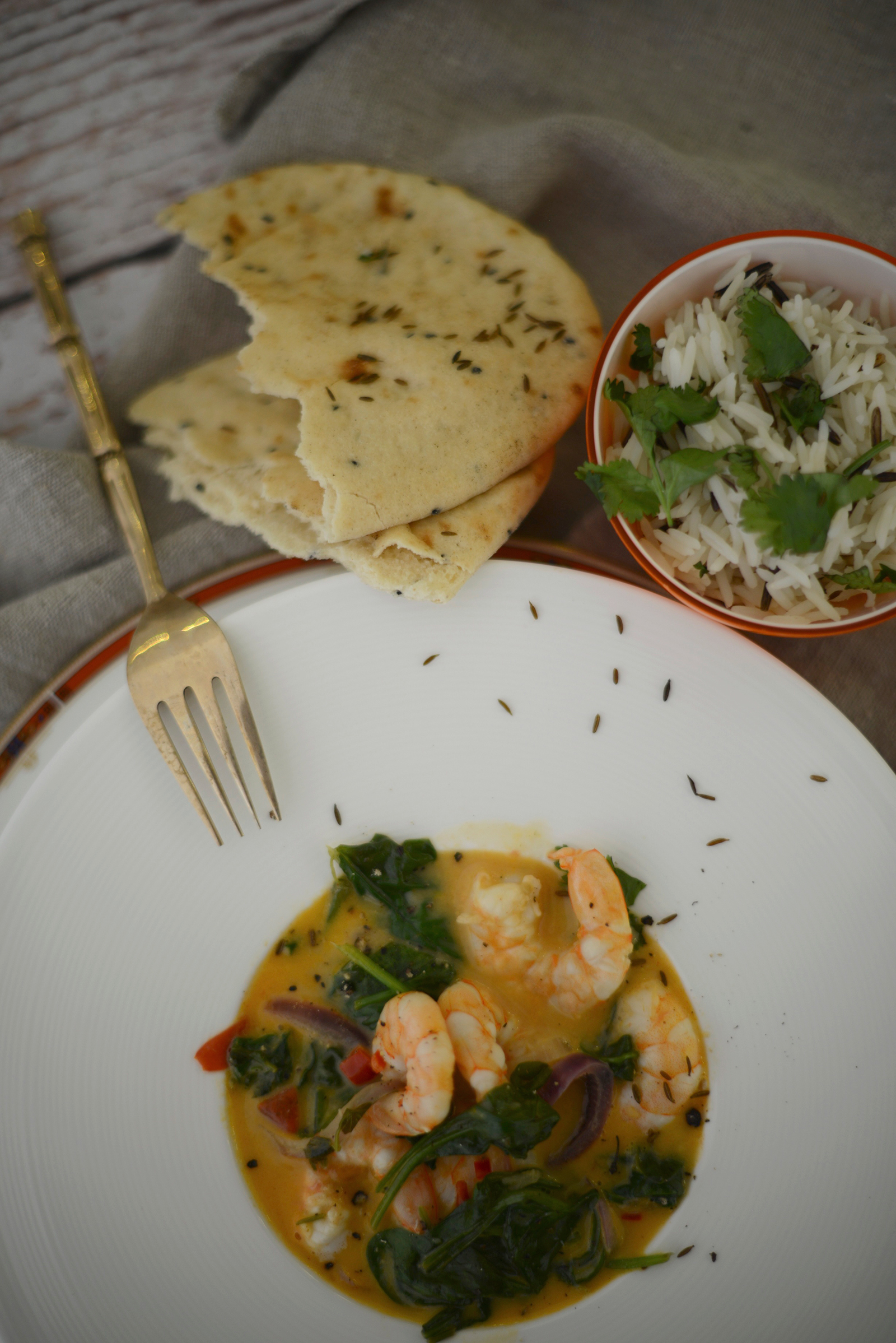 I promised you a quick and easy curry to eat at half time during the Rugby World Cup…and here it is. Ideal for loud, crowded gatherings or intimate evening meals my prawn curry recipe! Feel free to add the whole chilli if you like your curries hot!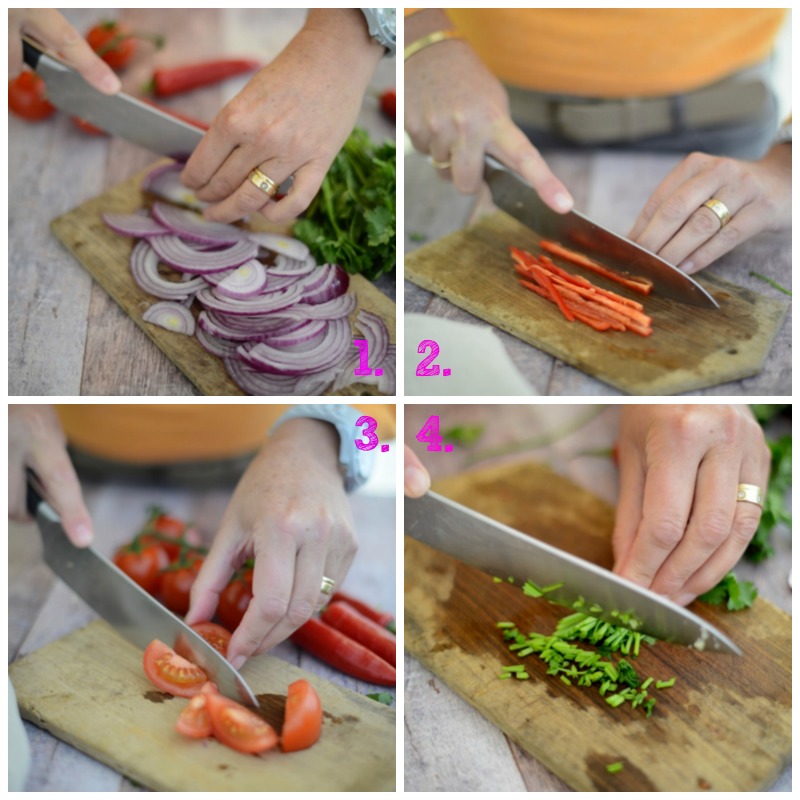 You will need…
2 tbsp olive oil
1 red onion, thinly sliced
2 tsp grated fresh ginger
2 garlic cloves, crushed
½ red chilli, deseeded and finely chopped
2 tbsp curry paste
Juice of 1 lime
400ml reduced fat coconut milk
3 medium sized tomatoes, chopped
1 handful of coriander stems, chopped
1 handful of coriander leaves, roughly chopped
200g baby spinach
300g raw peeled king prawns
4 Naan breads
1 tbsp cumin seed
Salt and pepper
Serves 4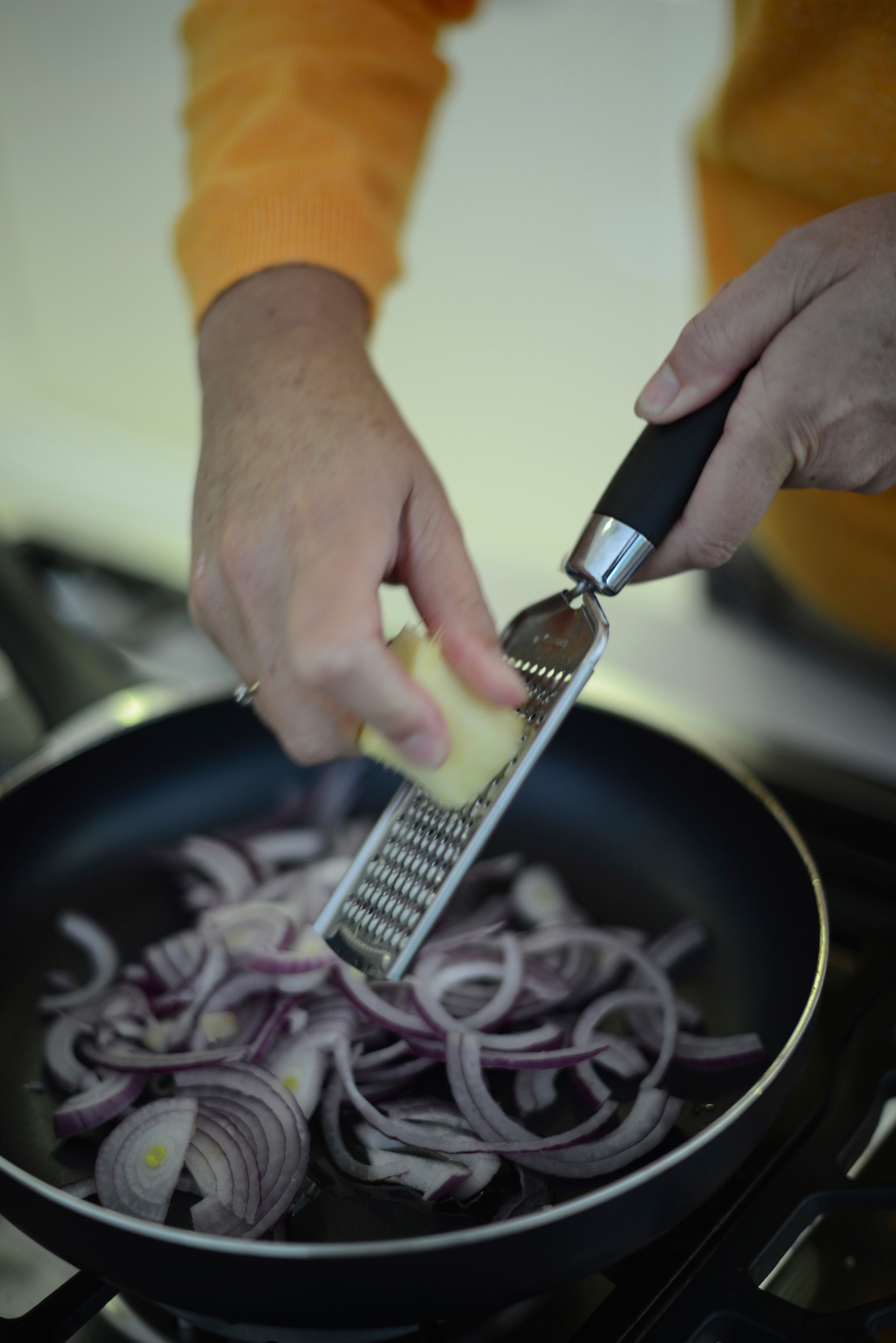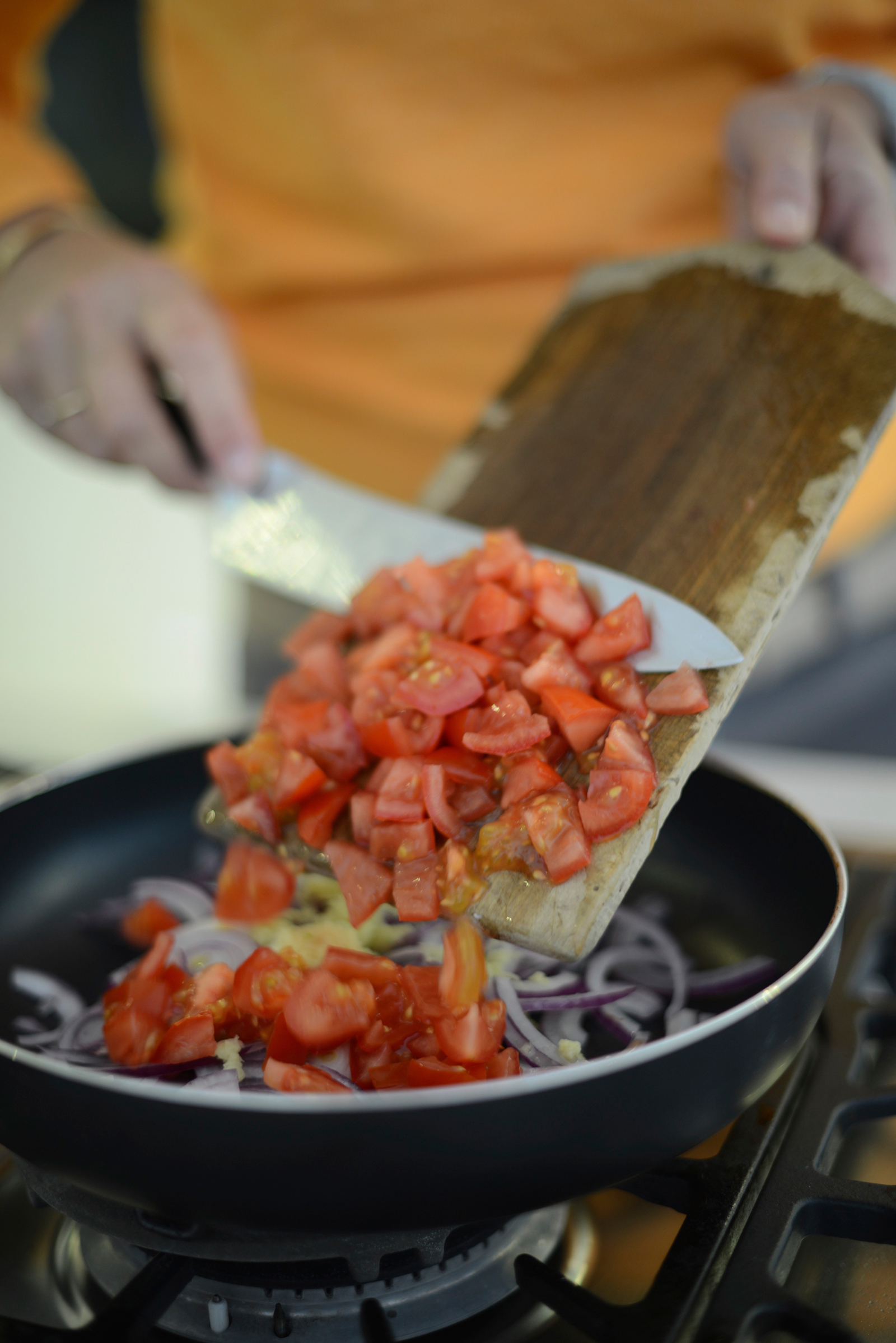 Here's what to do…
Heat the oil in a pan with the onion, ginger, garlic and chilli for a few minutes.
Add the curry paste and lime juice and slowly add the coconut milk, tomatoes and coriander stems. Simmer for 10 minutes.
Stir in the baby spinach leaves and the raw prawns, and heat until the prawns turn pink and the spinach is wilted. Season.
Serve with a basmati /wild rice and warmed naan bread. Scatter with cumin seeds and chopped coriander.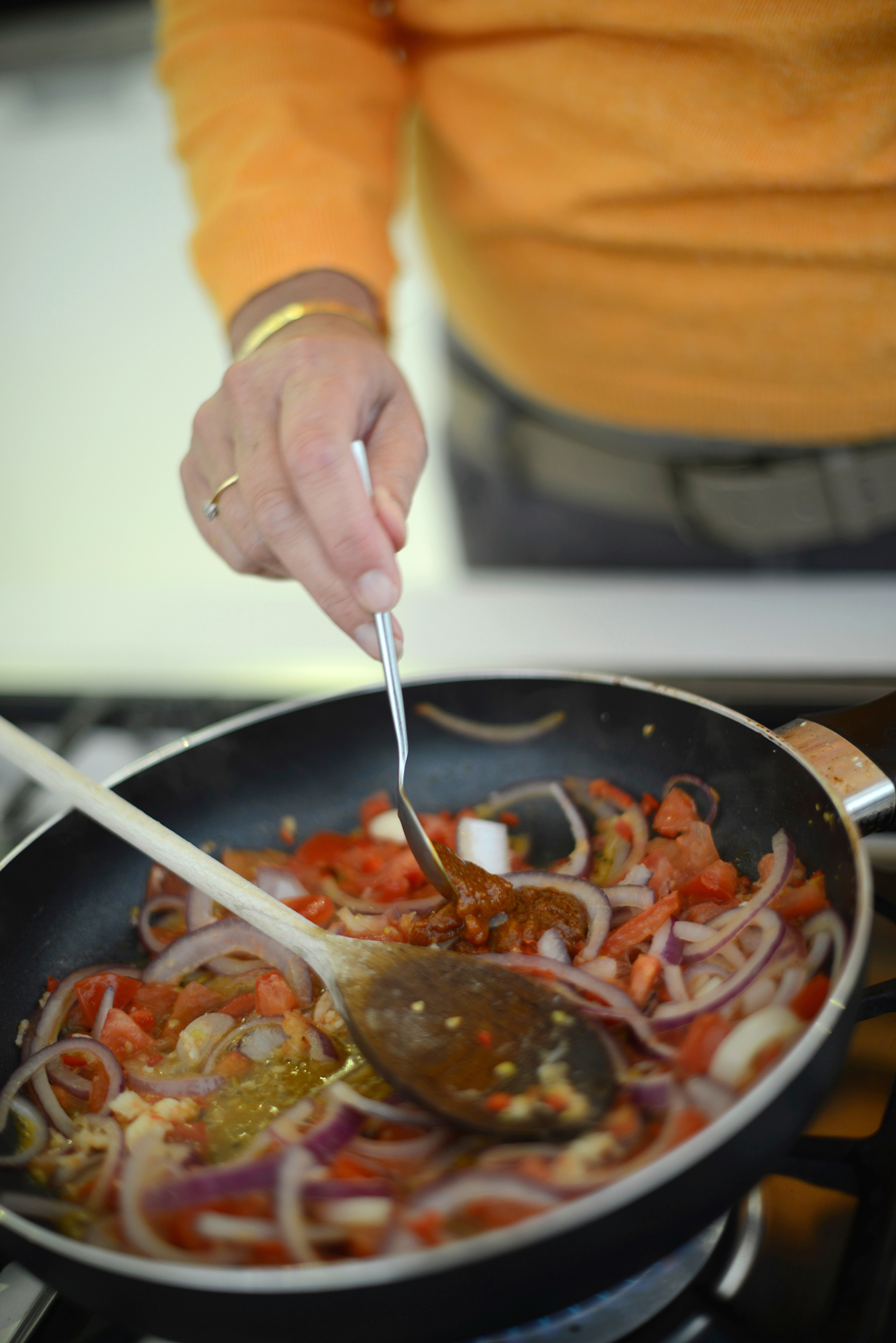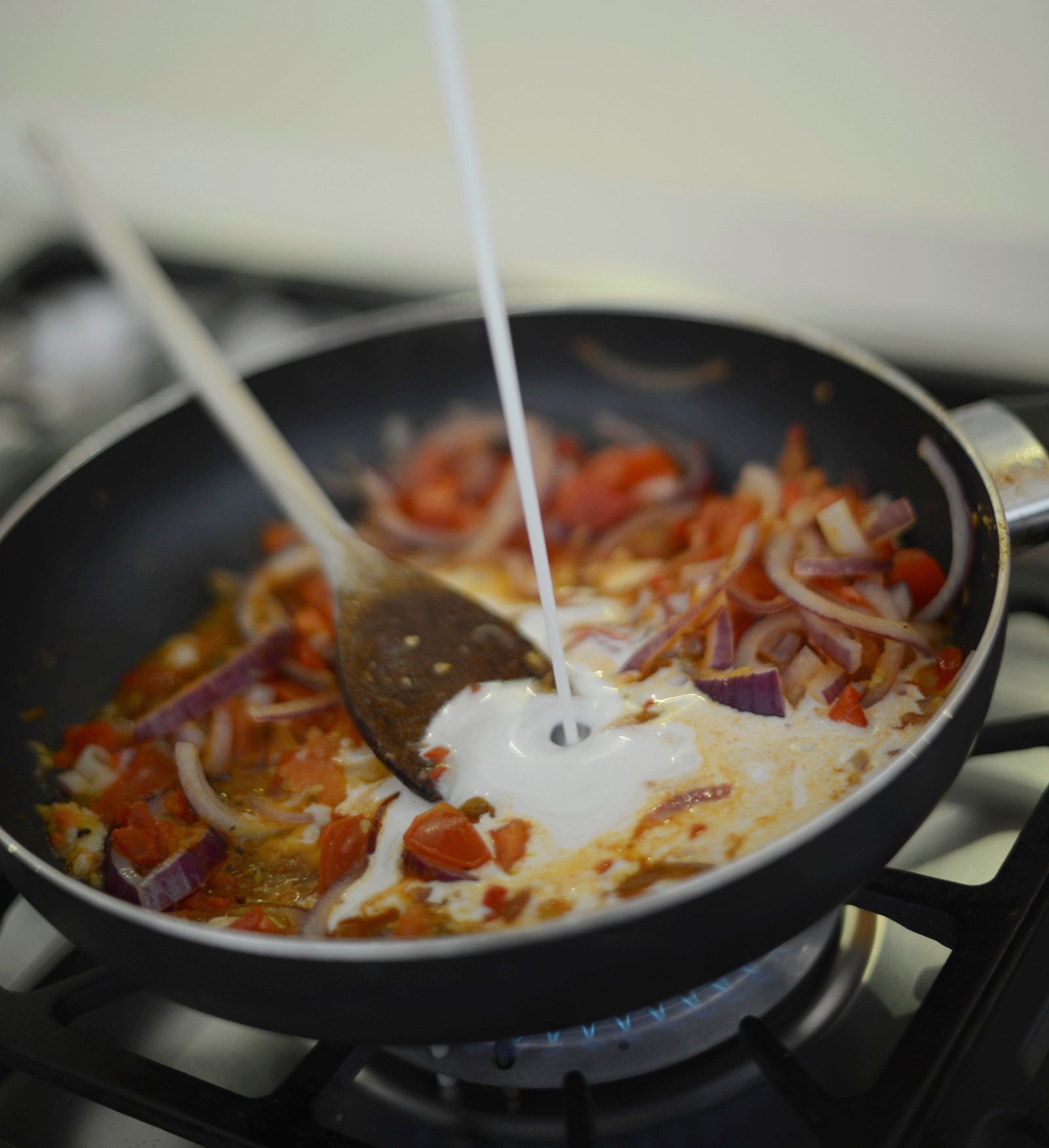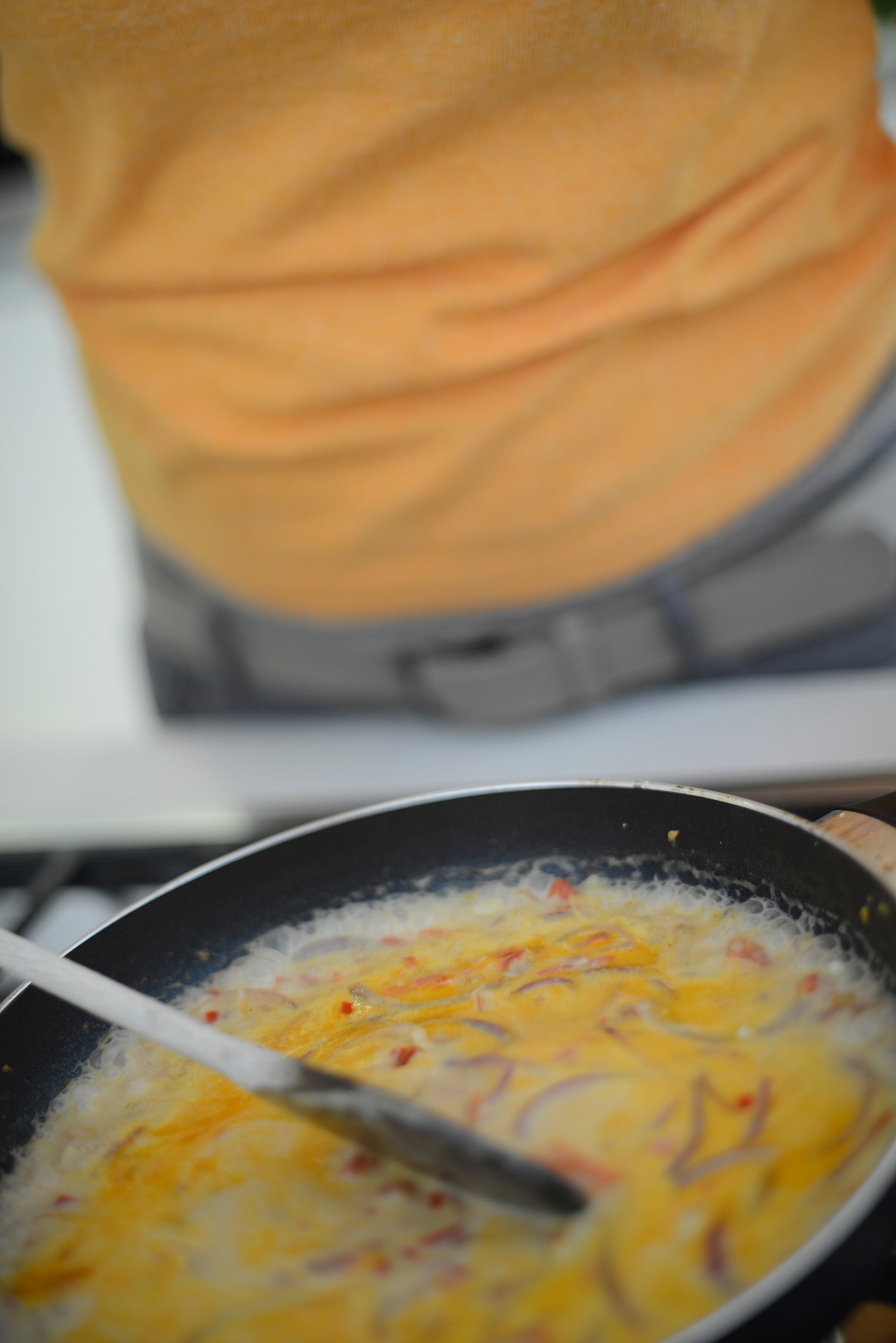 I have this weird ability to match my outfit with the recipe I'm putting together every week – not sure if it's some kind of innate style thing or simply grabbing the first thing I find in my closet! This is one of my fave J.Crew sweaters spookily matching the curry sauce – sweater available here.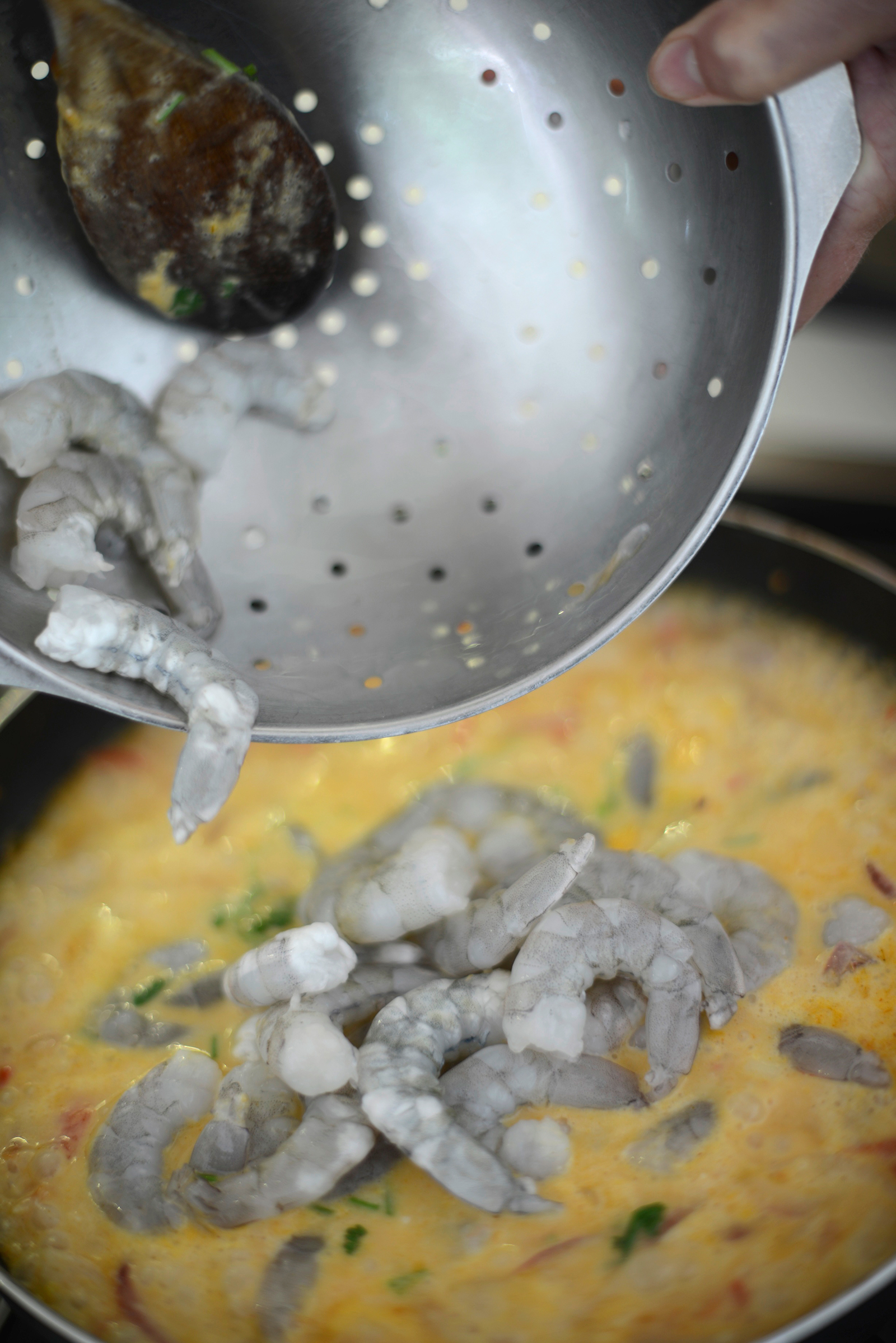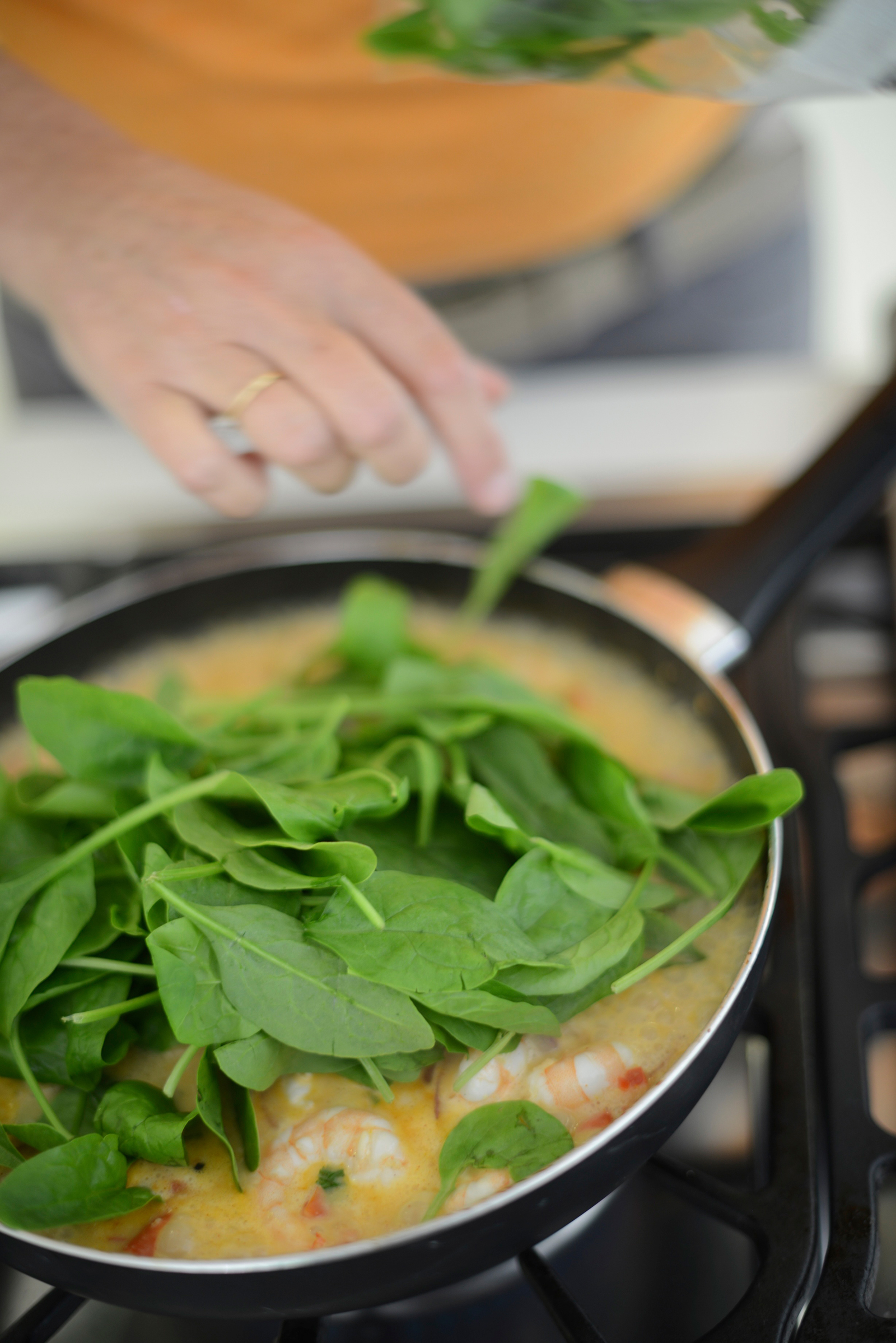 Tips…
Prepare ahead to the end of stage 2. Continue with the recipe when ready to serve.
Substitute the fresh tomatoes with chopped tin tomatoes if desired.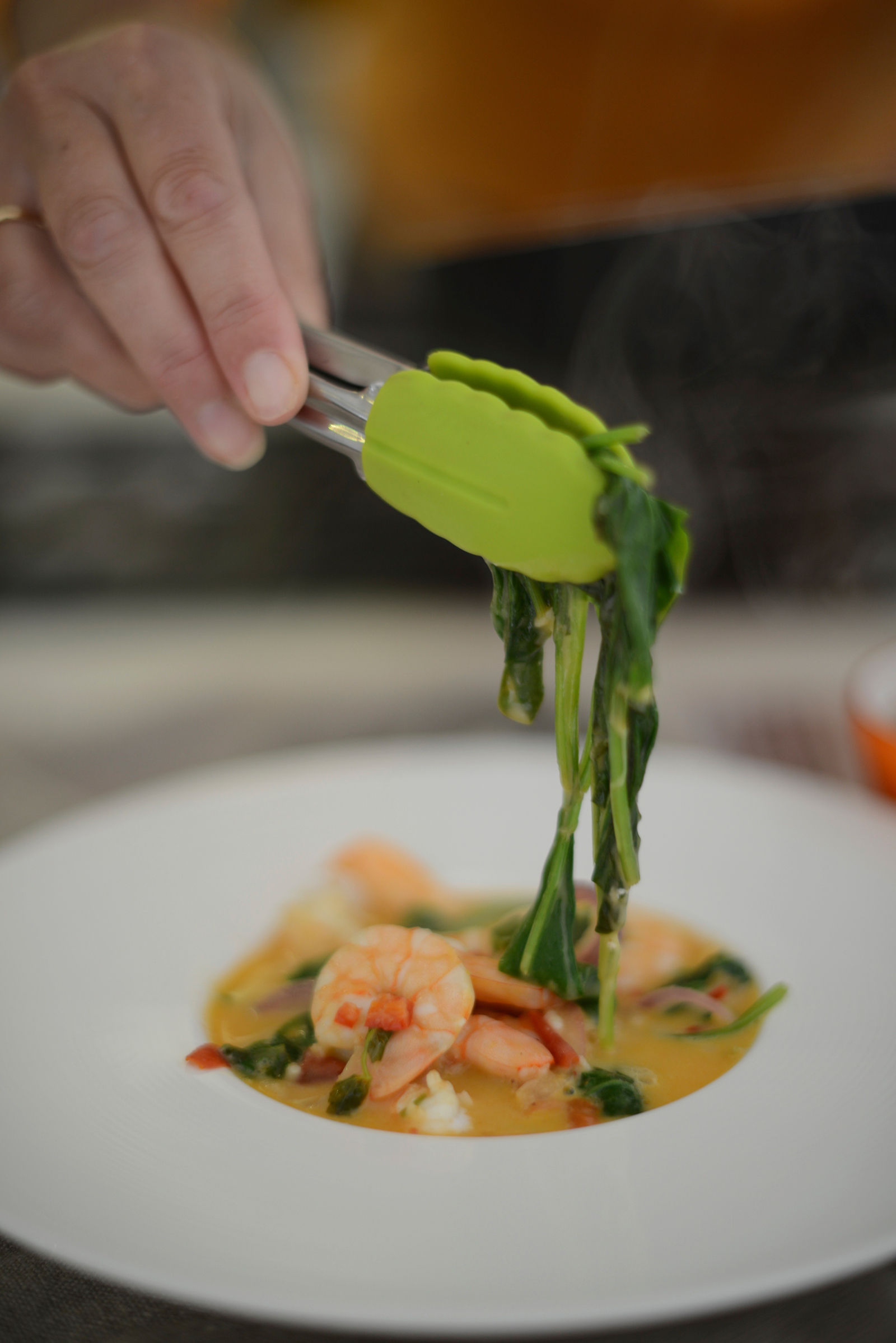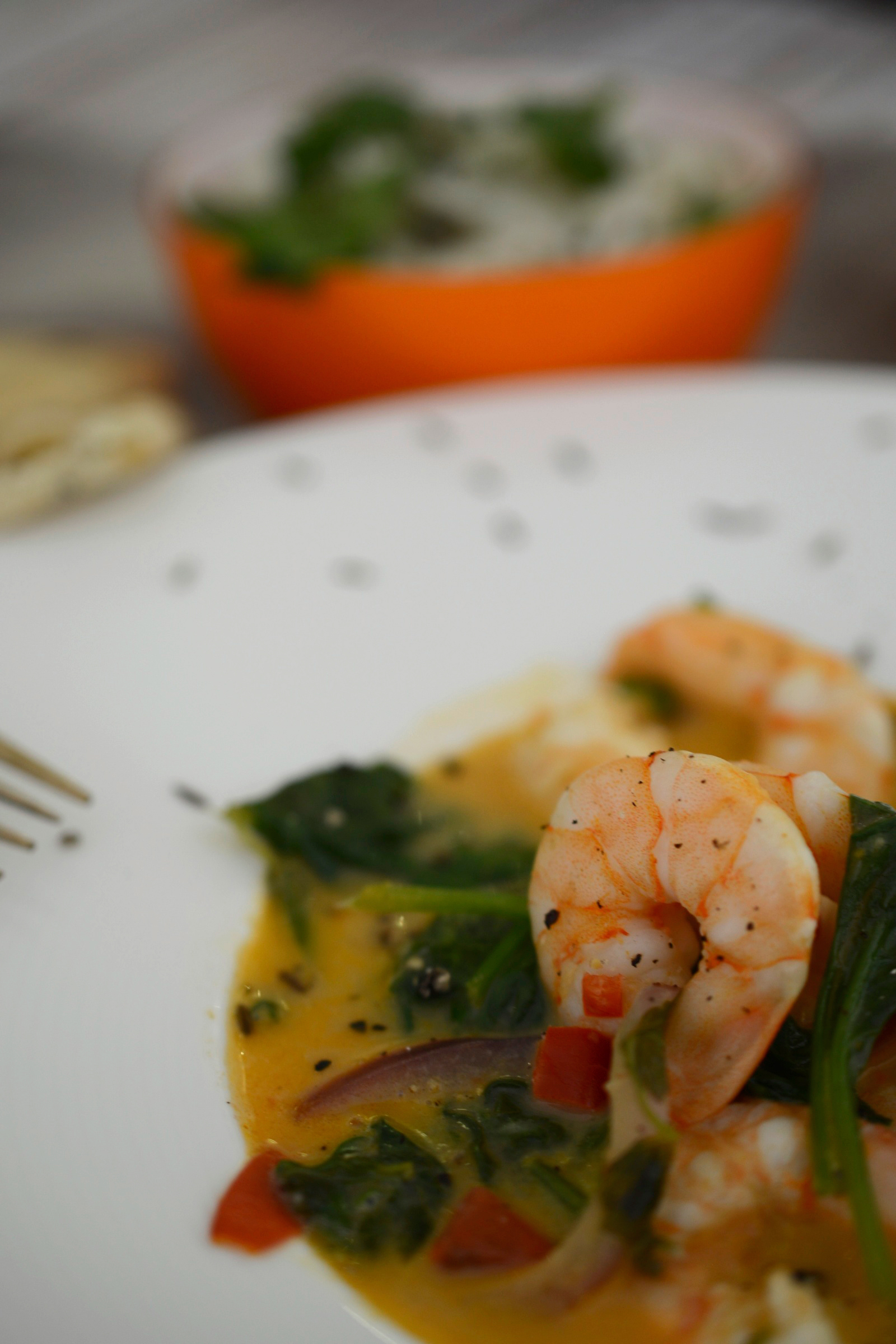 Next week look out for my no churn choc chip ice cream!

(Visited 33 times, 1 visits today)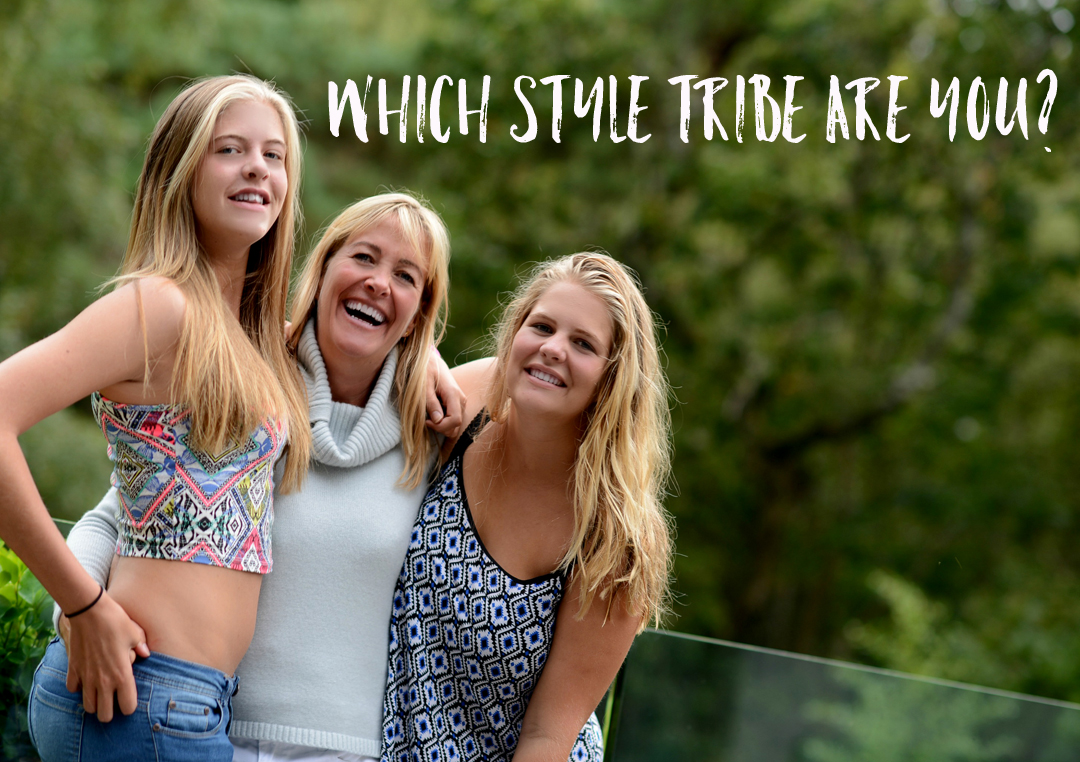 Style Tribe Quiz
Try our Style Tribes quiz to help figure out your Style ID
Get started with our free 5-minute style
tribes quiz - sign up to download