Thai Fishcakes recipe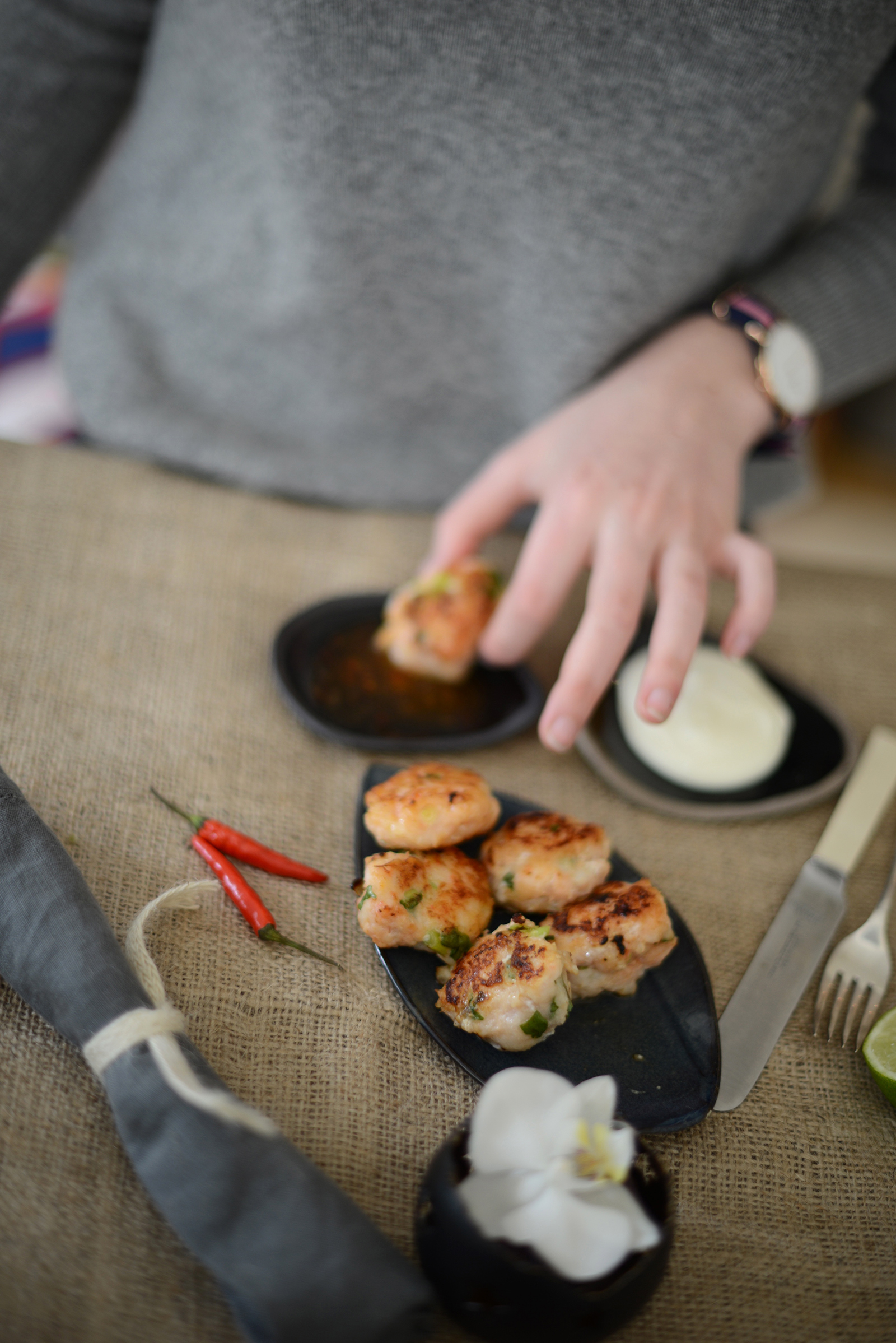 This Thai fish cakes recipe can be served as a starter or as a canapé or light snack. Either way, they make a delicious addition to any meal, and are great served with sweet chilli dip and sour cream.
You will need…
300g Cod fillets, cubed
200g raw prawns
2 red chillies, deseeded and finely chopped
2 tsp Nam pla fish sauce
3 tbsp tomato ketchup
4 salad onions, finely chopped
3 tbsp basil, shredded
1 lime
Oil for frying
Salt and pepper
Serves 4
Here's what to do…
Place the prawns, cod and chillies in a food processor until finely minced. Stir in the fish sauce, ketchup, onions basil and season.
Heat the oil in a frying pan and place rounded teaspoons of the mixture into the oil, frying for 3 to 4 minutes each side, until cooked.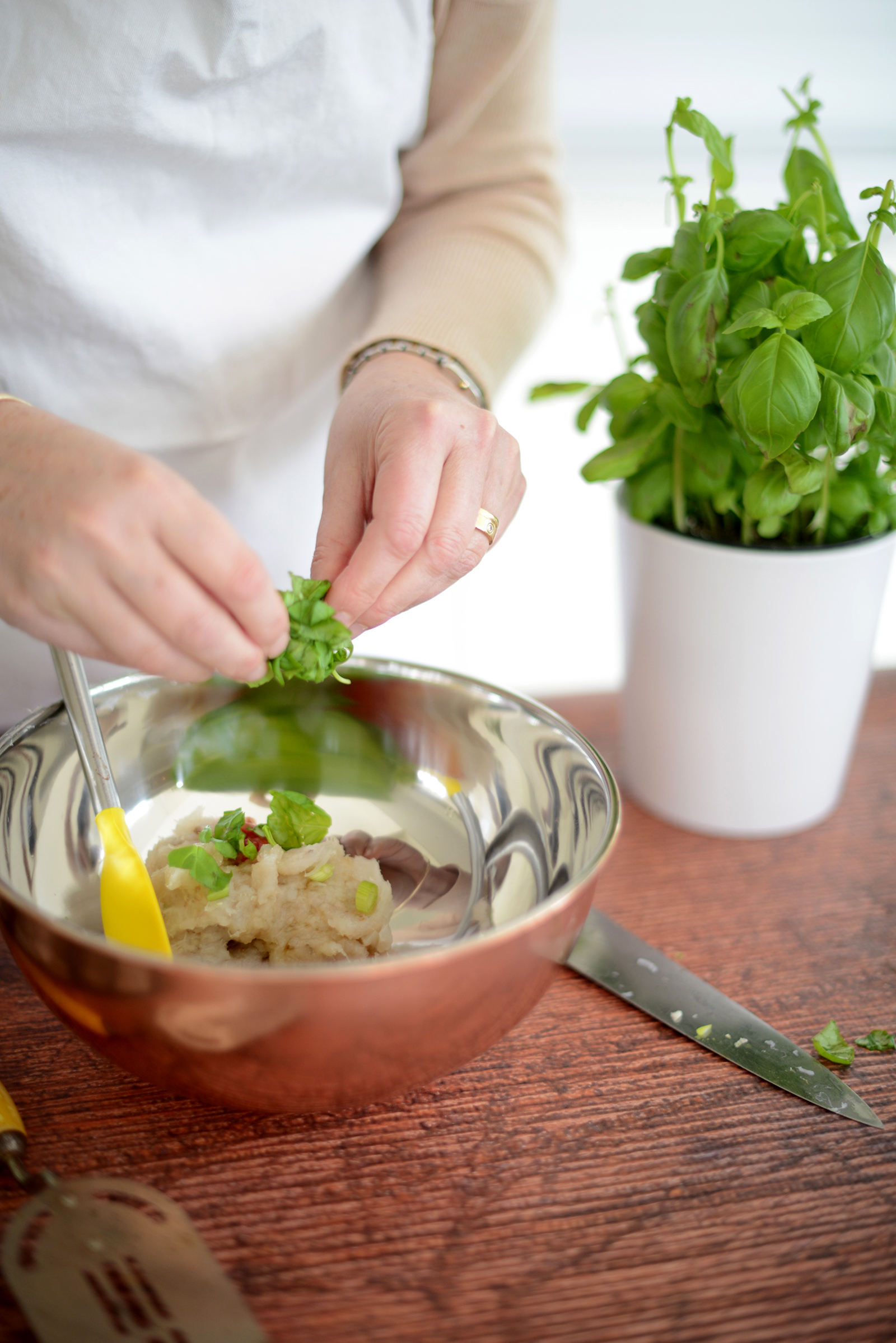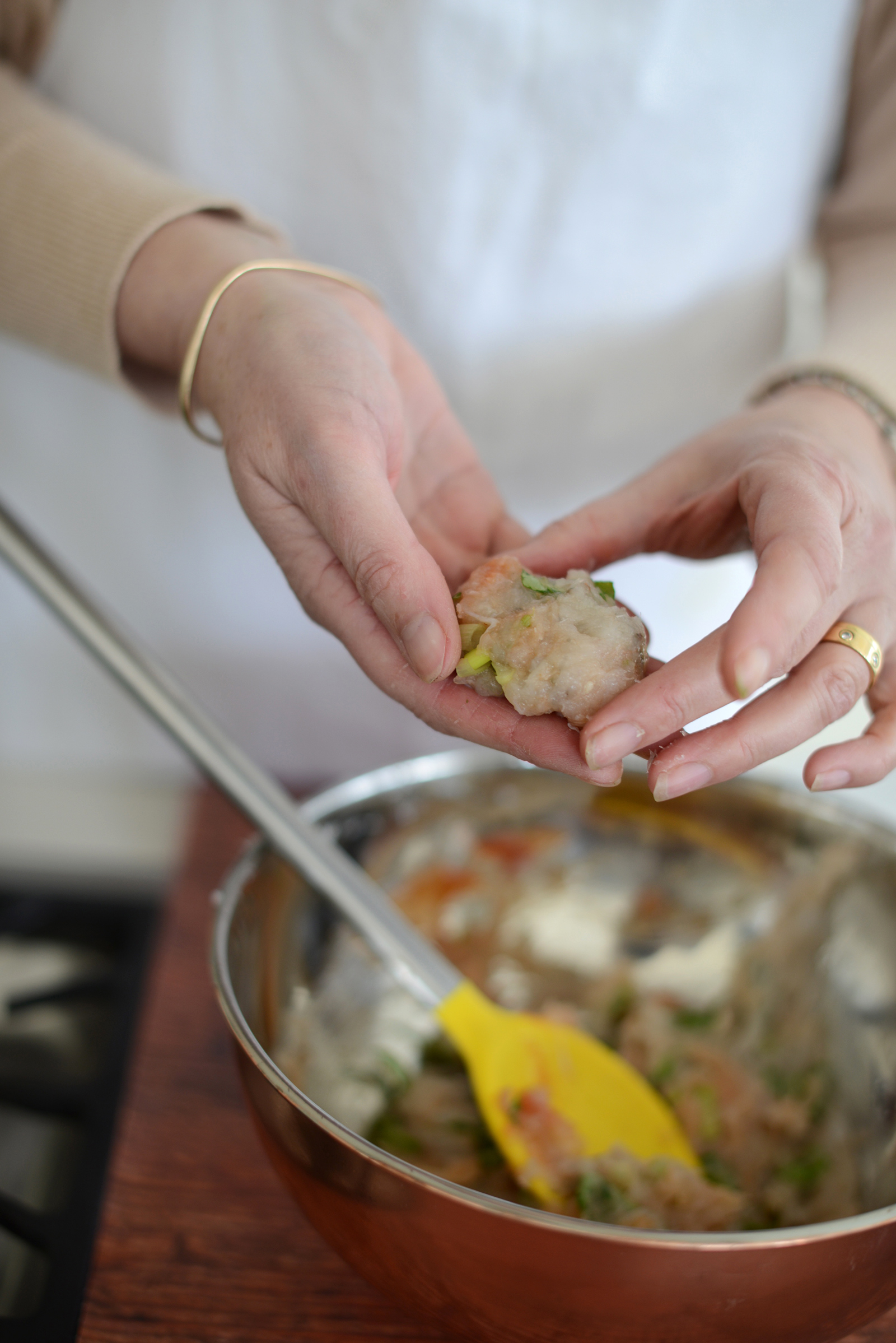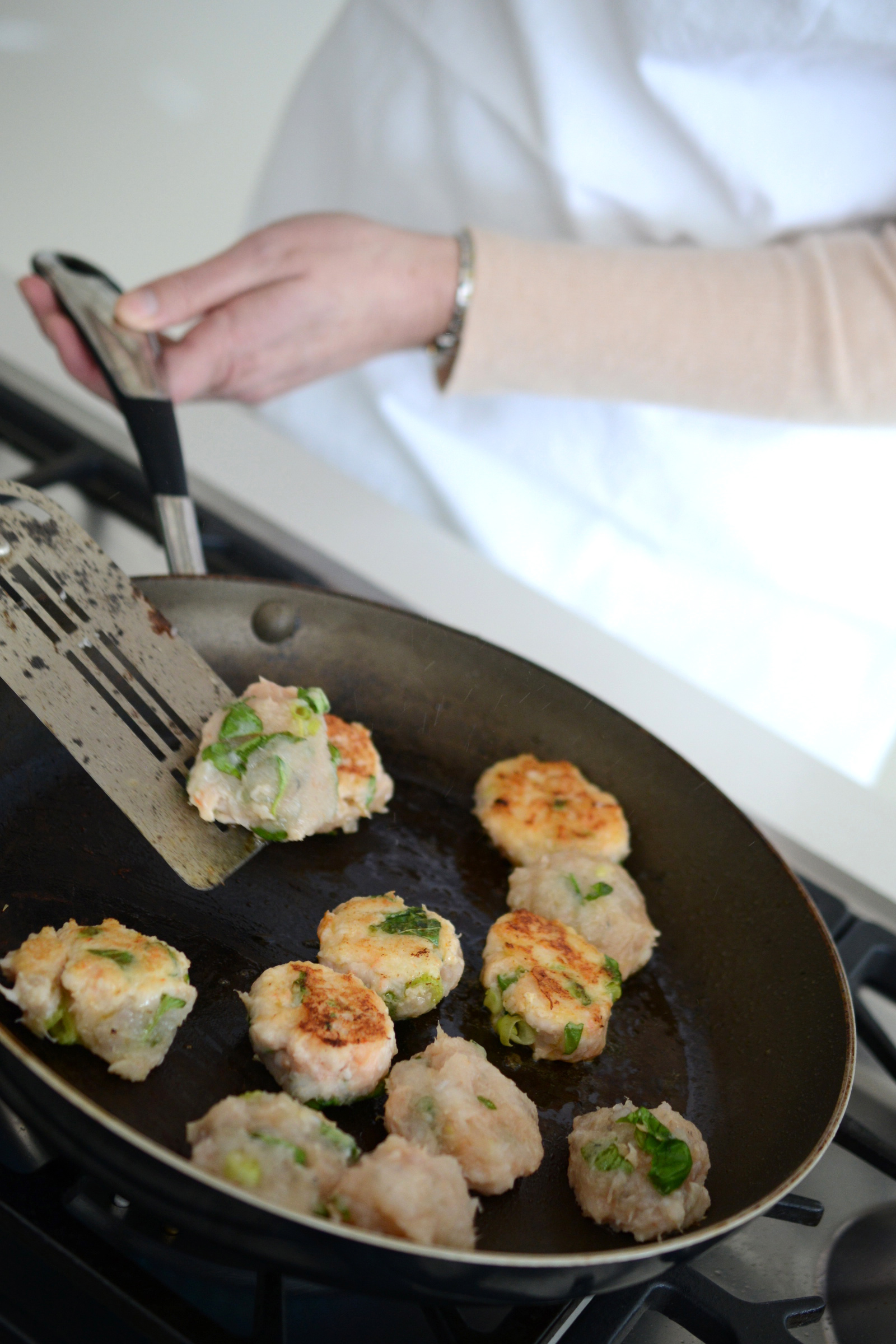 Tips…
Make ahead of time, fry off and then reheat slowly on covered plate in oven.
Try using any other white chunky fish such as haddock.
Serve on small wooded skewers if using as a canapé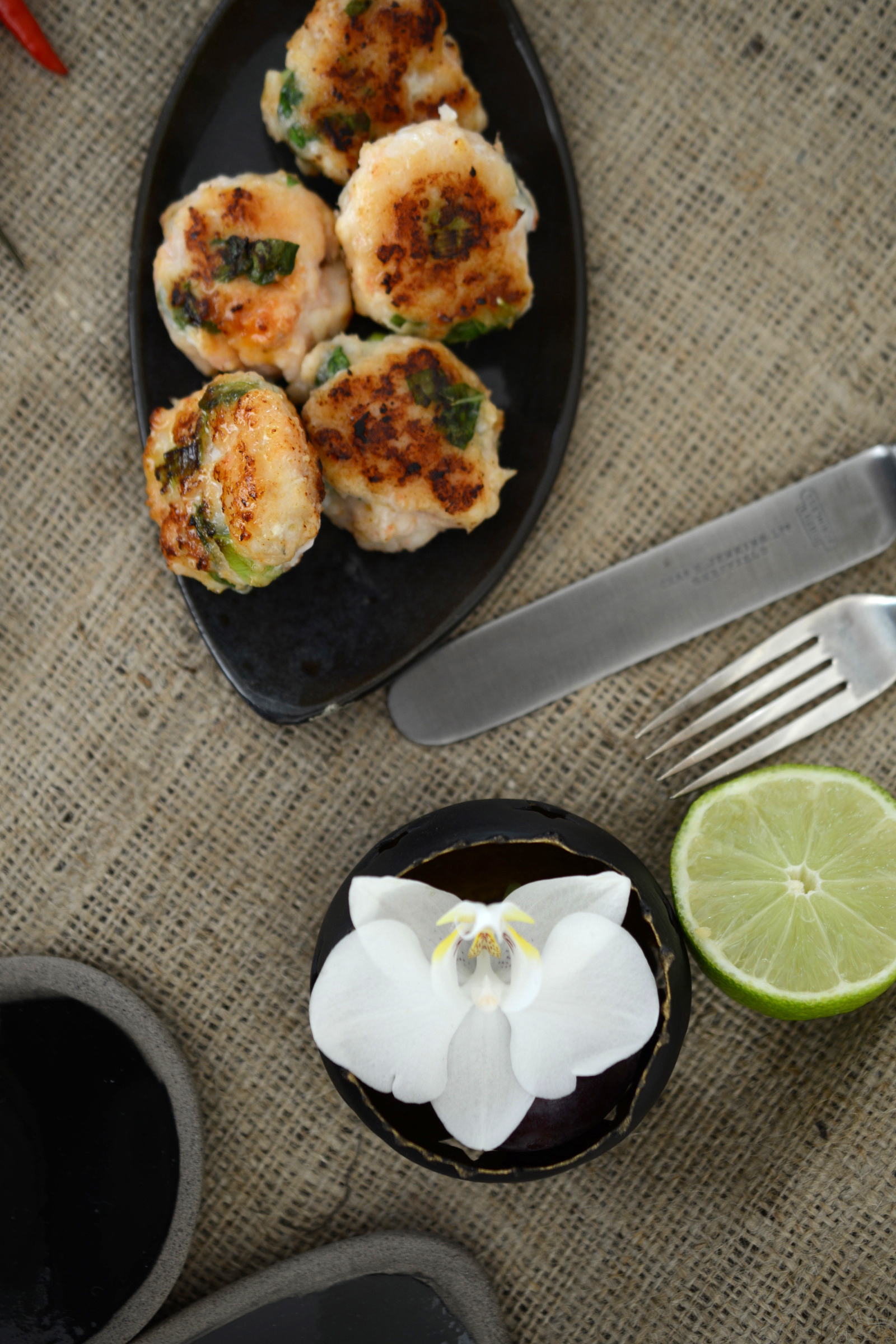 These cute serving plates were made by Bini Naor who we found on Etsy 
Mozzarella and Tomato Salad
This dish always looks amazing if you use different coloured tomatoes as well as different sizes. Works equally well as a starter, salad to accompany a meal or as alight snack.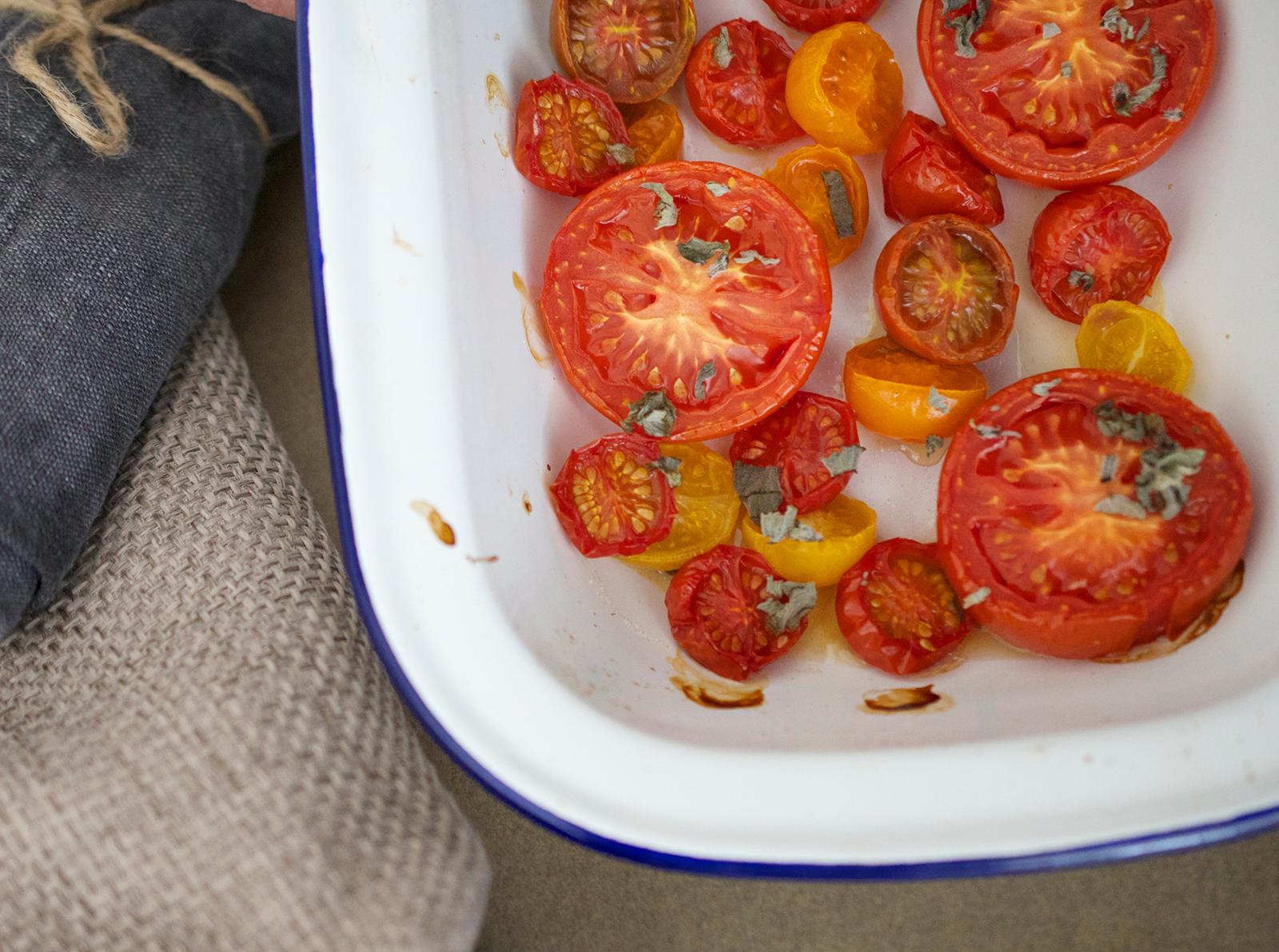 You will need…
250g Buffalo mozzarella
200g tomatoes, mixed colours
Zest 1 lemon
½ tsp fennel seed
2 tsp chopped oregano
1 handful shredded basil leaves
4 tbsp olive oil
Salt and pepper
Extra olive oil for drizzling
Serves 4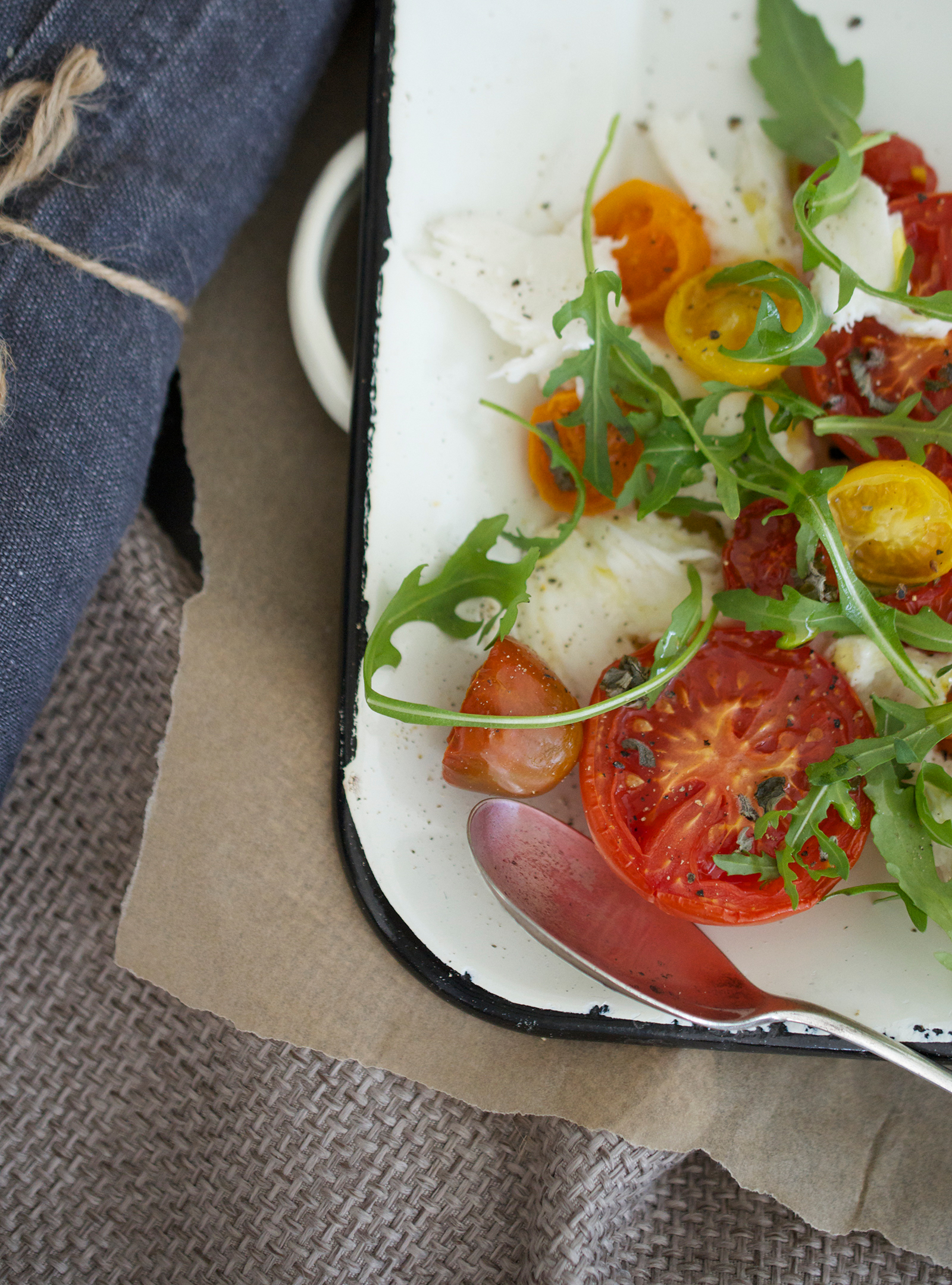 Self service enamel tray from Amazon here. loads more enamelware here at Heal's
Here's what to do…
Cut the tomatoes in half, place on a baking tray, drizzle with olive oil and cook in oven at 180C for about 10 minutes until slightly softened.
Mix the olive oil, lemon zest, fennel seeds, seasoning and oregano together.
Tear the mozzarella, and scatter with the tomatoes and basil leaves and serve with the dressing.
Tips…
Make ahead of time, adding the dressing when ready to serve.
Serve with crusty bread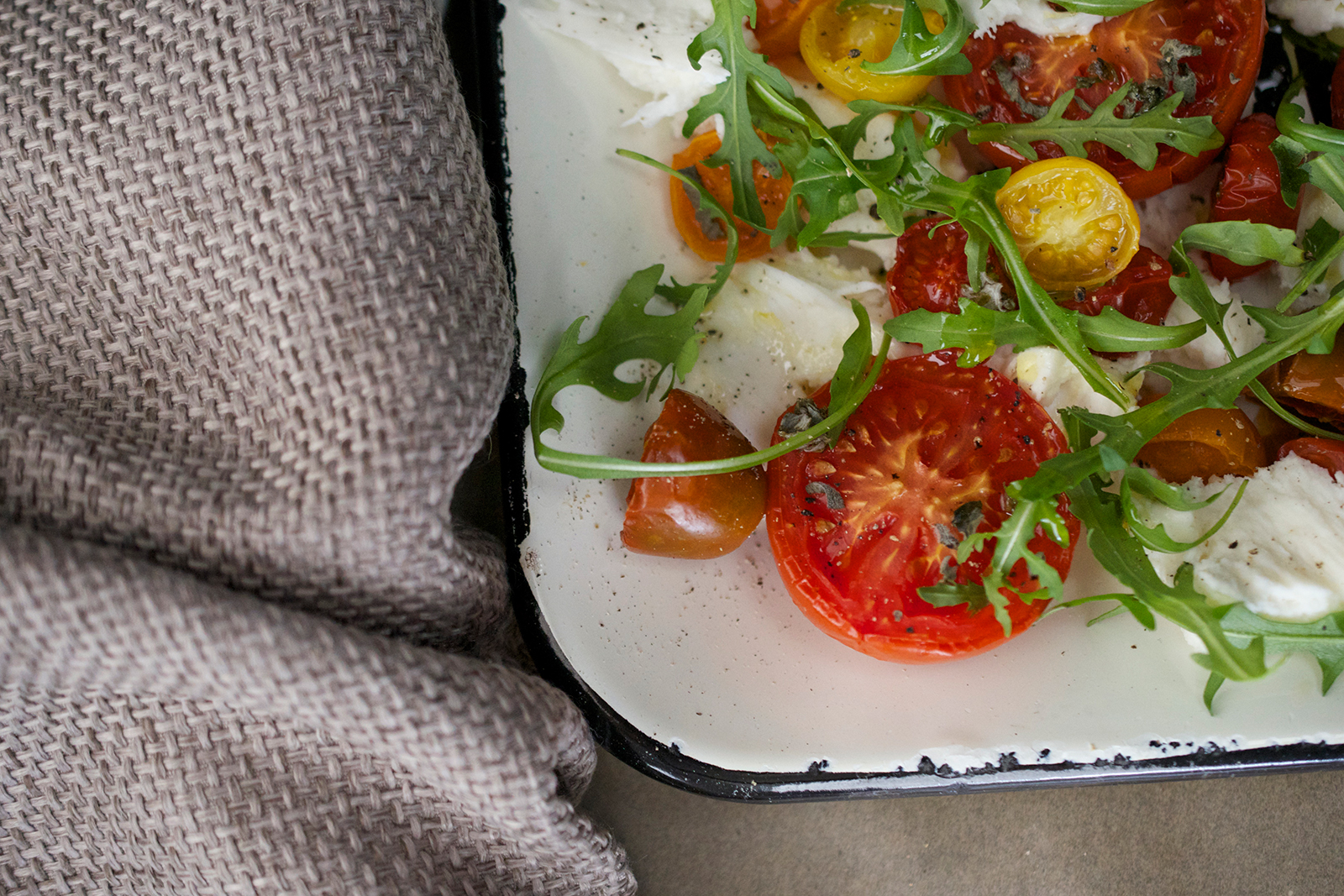 (Visited 36 times, 1 visits today)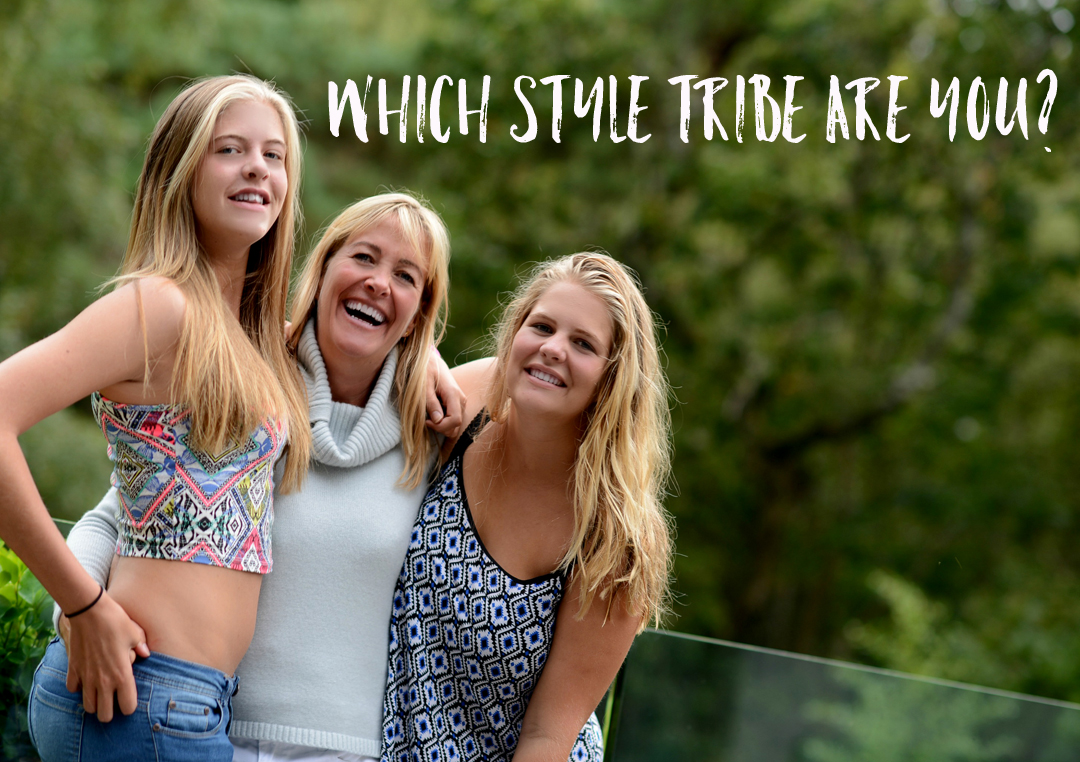 Style Tribe Quiz
Try our Style Tribes quiz to help figure out your Style ID
Get started with our free 5-minute style
tribes quiz - sign up to download