Everyday Maxi Skirt.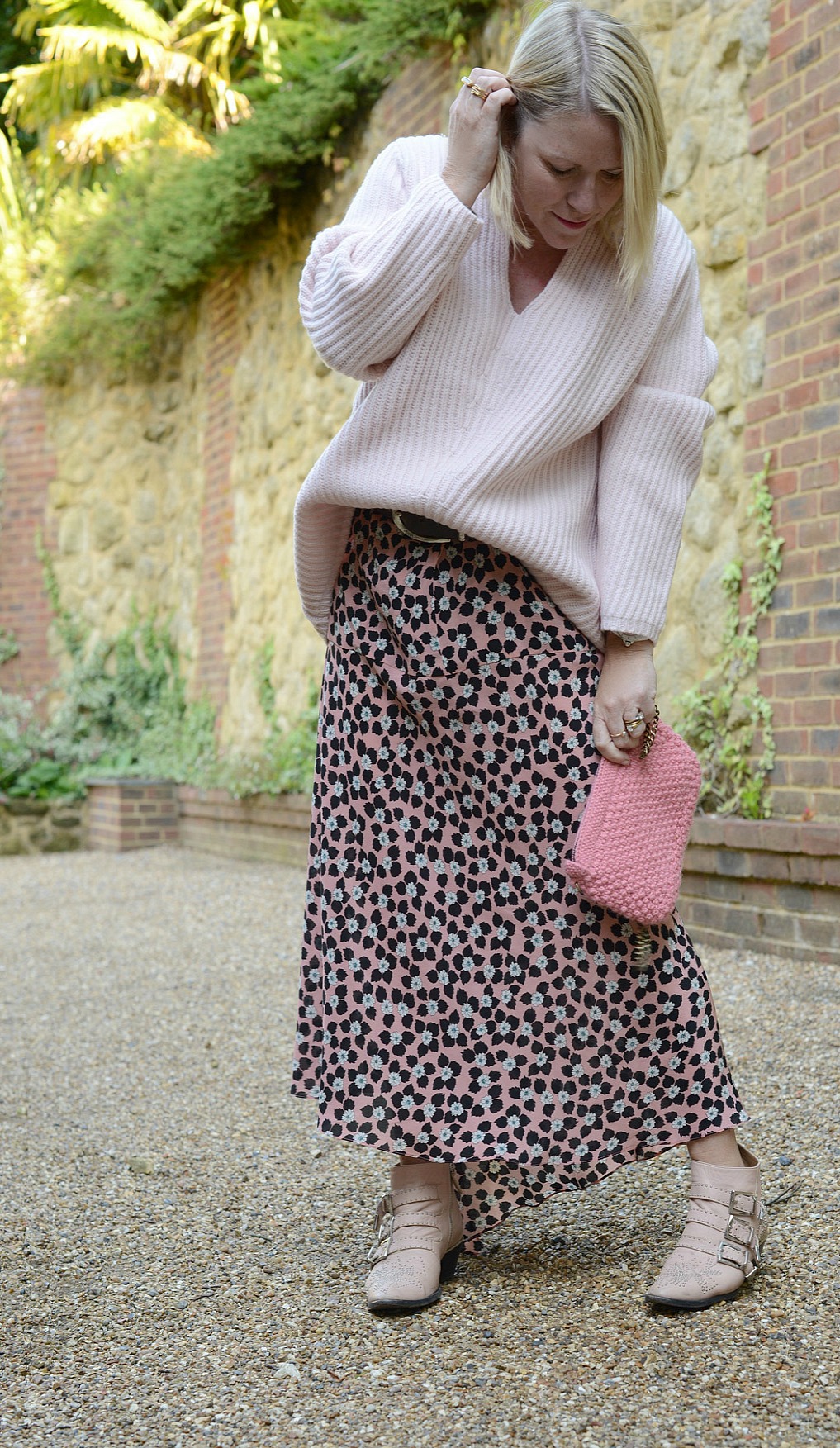 I don't know if you've noticed over the past few seasons, but the 70's vibe is sneaking into our daily wardrobes by hook or by crook. Even though I always vowed never to get smitten by this trend a second time around – who could forget those 70's high waisted turquoise hot pants I thought were so cool back in the day… I've found myself leaning towards actually mildly approving of the odd maxi dress or skirt. So it got me to thinking, perhaps there's a place in my heart (and closet) for an everyday maxi skirt which I could work equally well in town for press days as I could on the school run.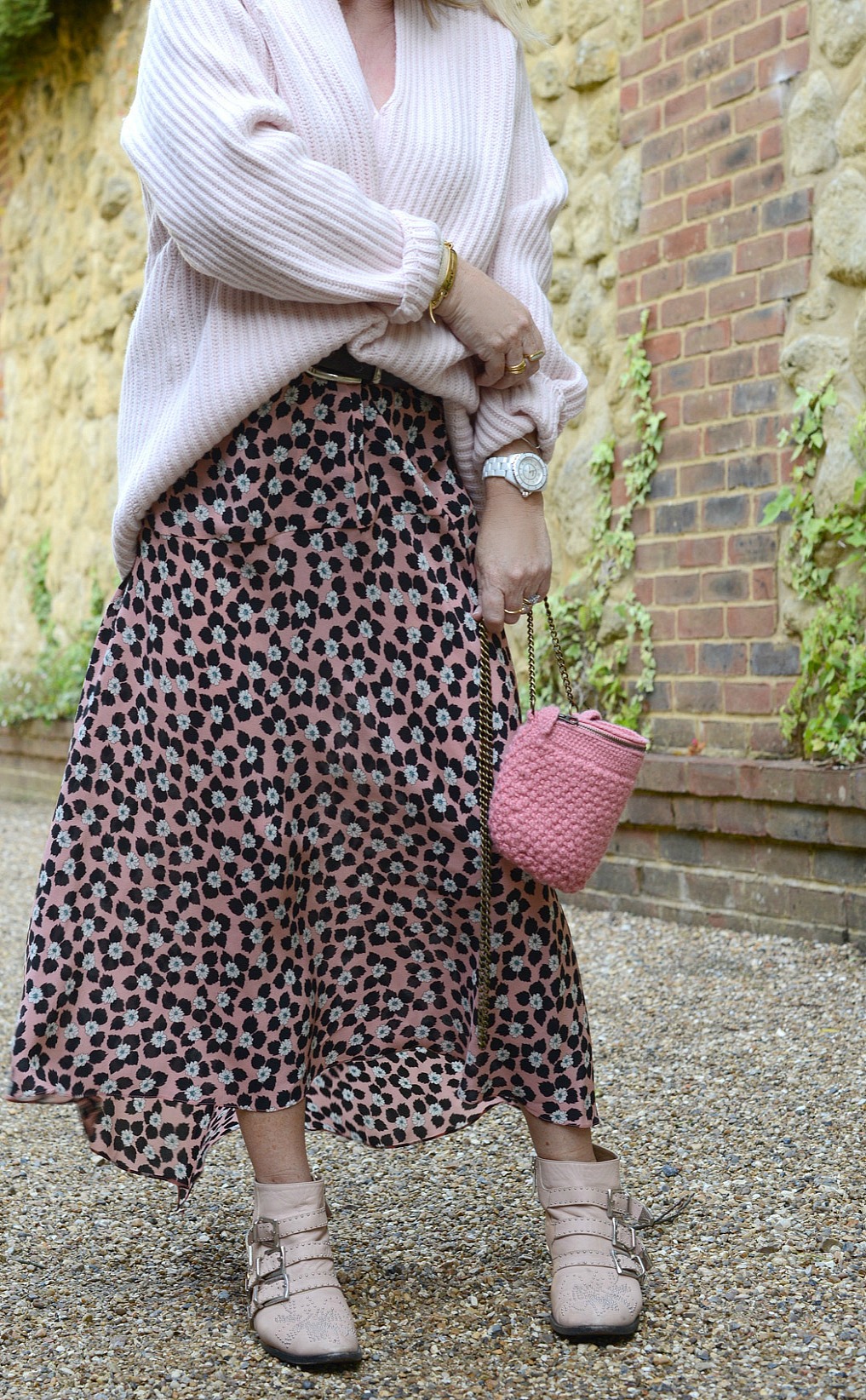 Raey maxi skirt, Acne Studios sweater, Chloe blush pink boots (similar here), Aiayu knitted bag
The best kind of everyday maxi skirt I reckon is one with a little diaphanous vibe (think chiffon or silk mixes) and a smattering of print. I picked this one up from the awesome Raey line which Matches Fashion produce – you can always count on them being on trend and not too hefty on the wallet.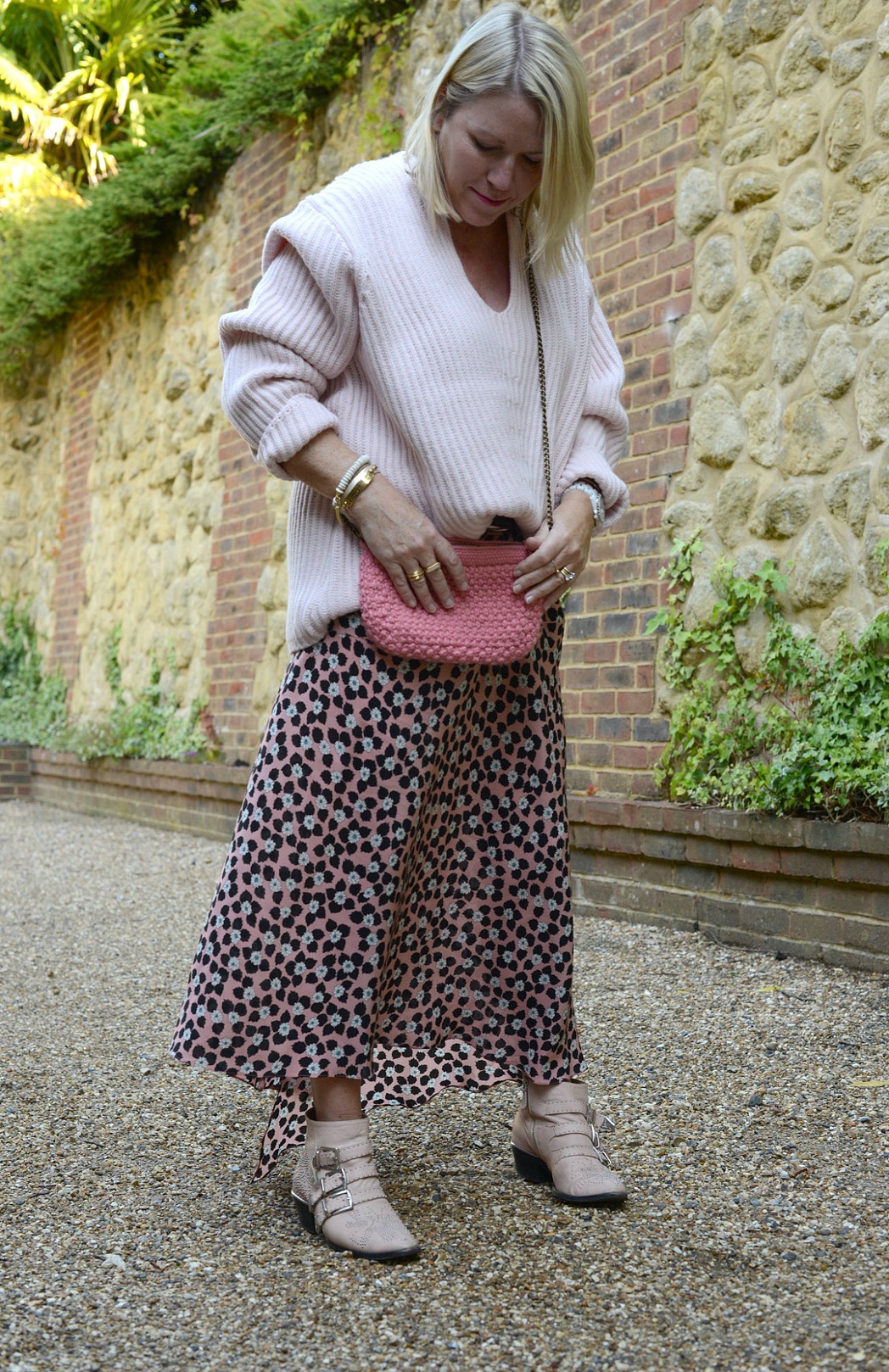 The added joy of a maxi skirt is that it's a great cover-up for all sorts of body issues. If you can snag one in a winter floral or an asymmetric silhouette, you are onto an on trend winner too. If you're not sure whether a maxi skirt would suit your style, why not pop over to try our Style Tribes quiz over on the Start Here page.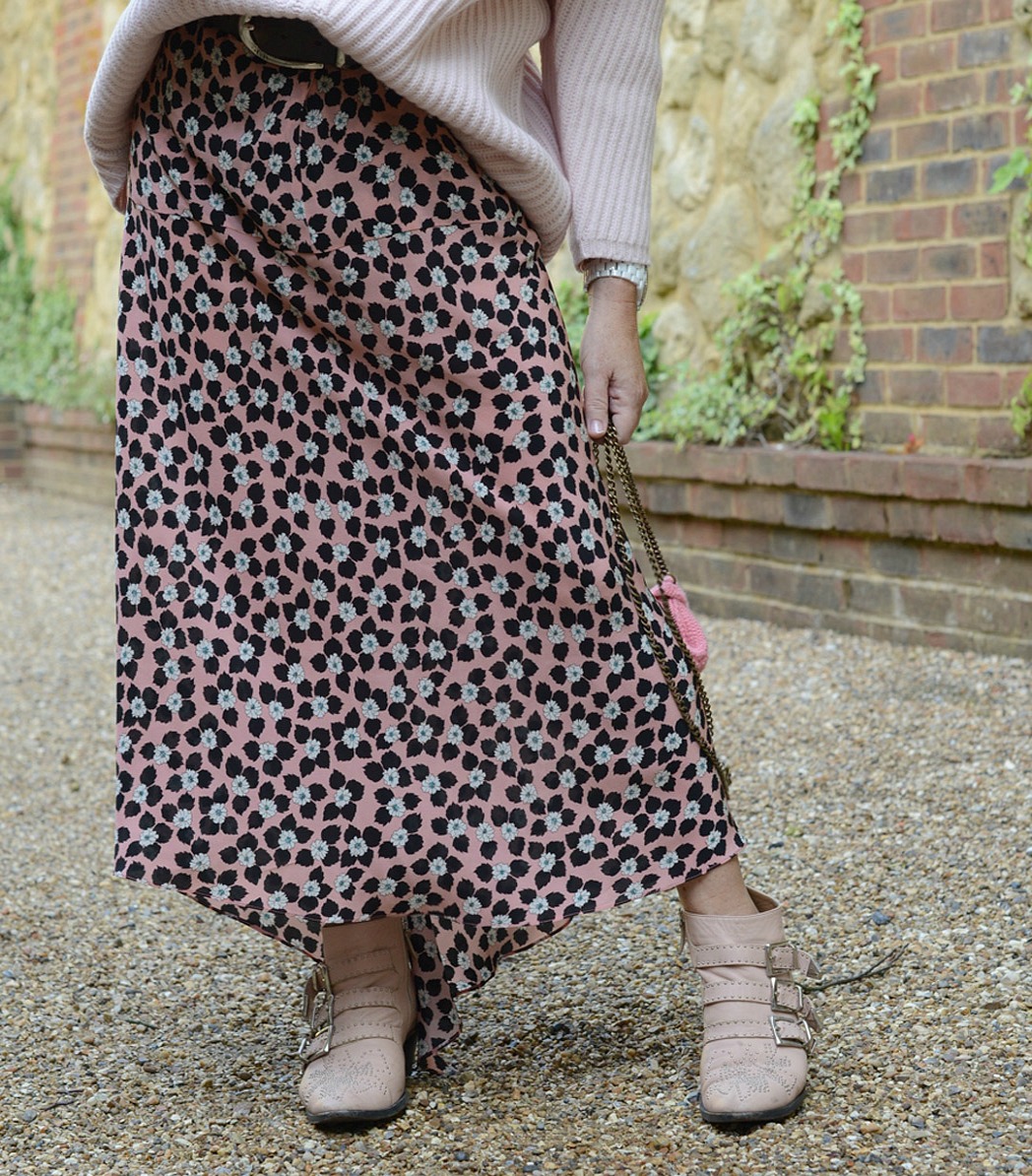 Everyday maxi skirt… where to shop.
The everyday maxi skirt comes in all sorts of price points – here are a few of my current faves – click the images to shop.

(Visited 381 times, 1 visits today)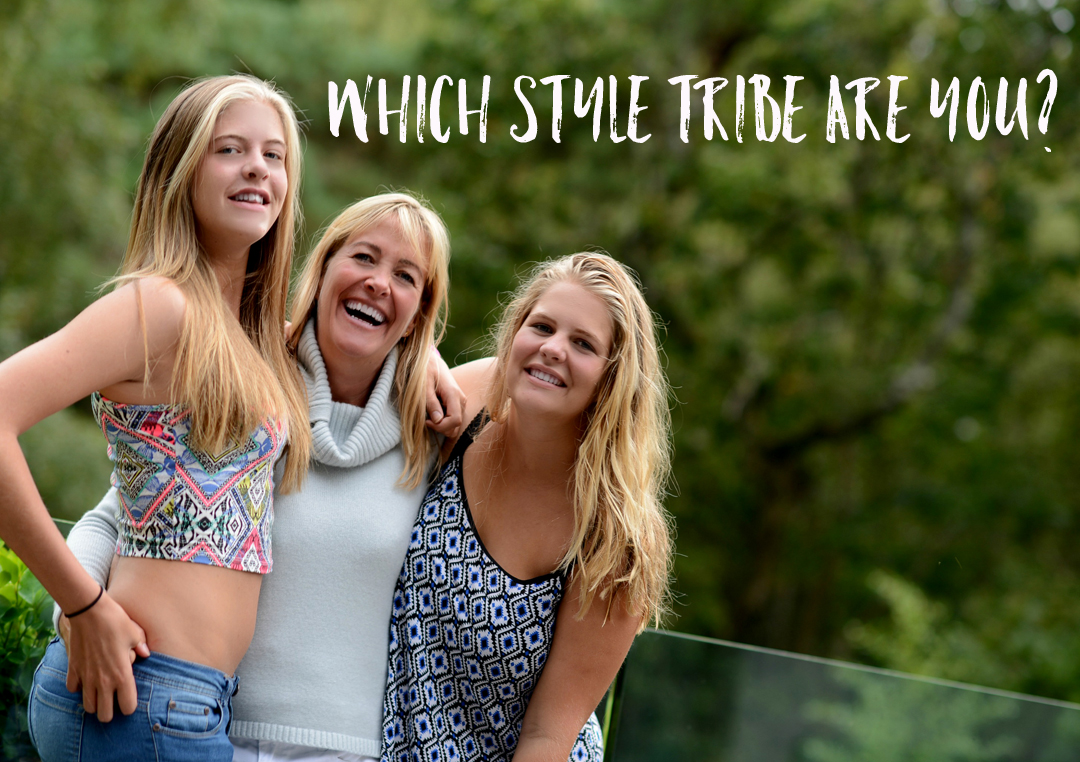 Style Tribe Quiz
Try our Style Tribes quiz to help figure out your Style ID
Get started with our free 5-minute style
tribes quiz - sign up to download