In praise of everyday silk trousers.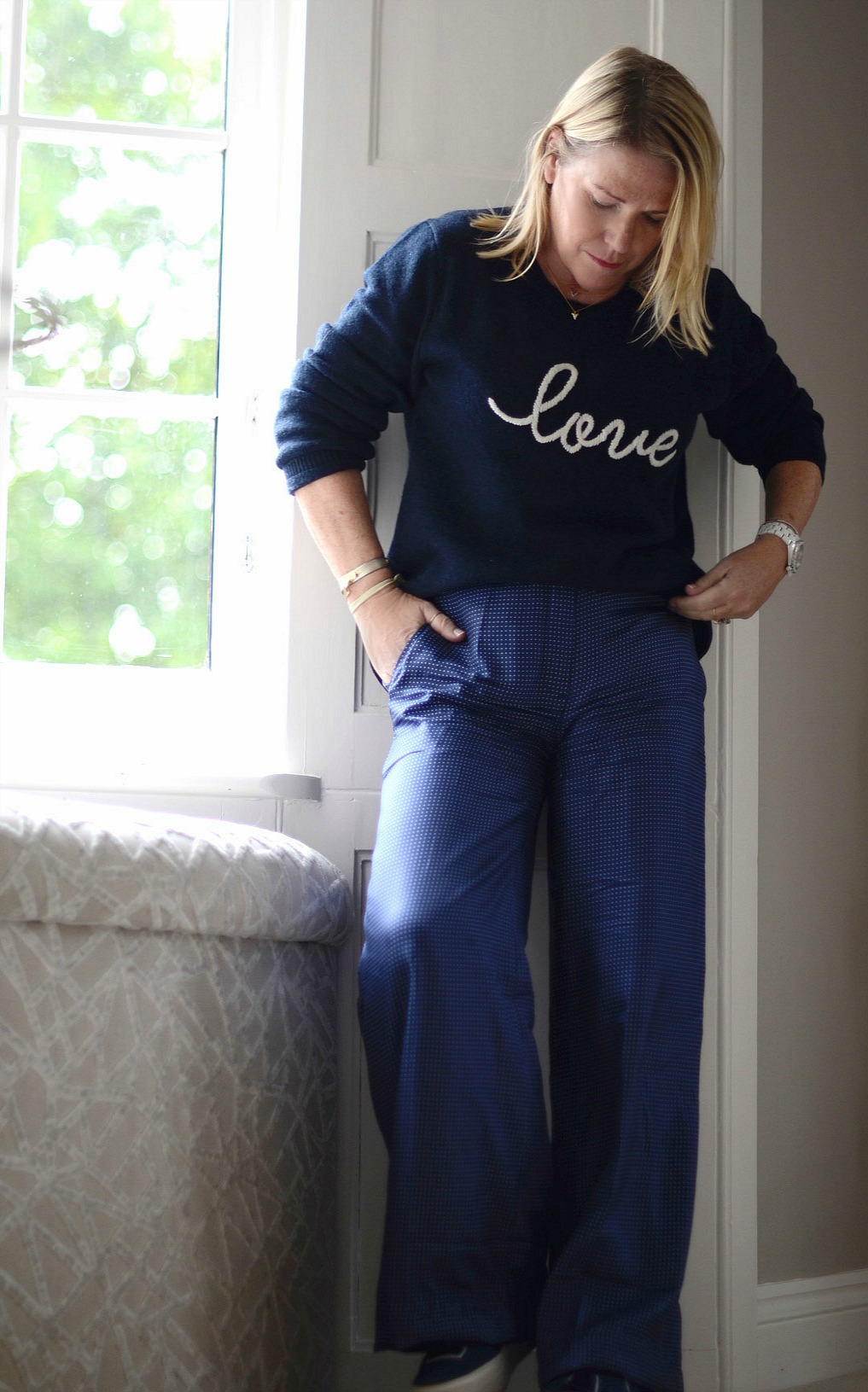 In the spirit of trying not to wear the same old same old this winter, my new season purchases have been slightly different from my usual go-to choices. I've tried to step away from snapping up that 48th pair of jeans, and instead attempted to branch out a little to see if I can harness a little of that styling advice I give out willy-nilly to my clients and take some heed myself! Step forward the everyday silk trousers.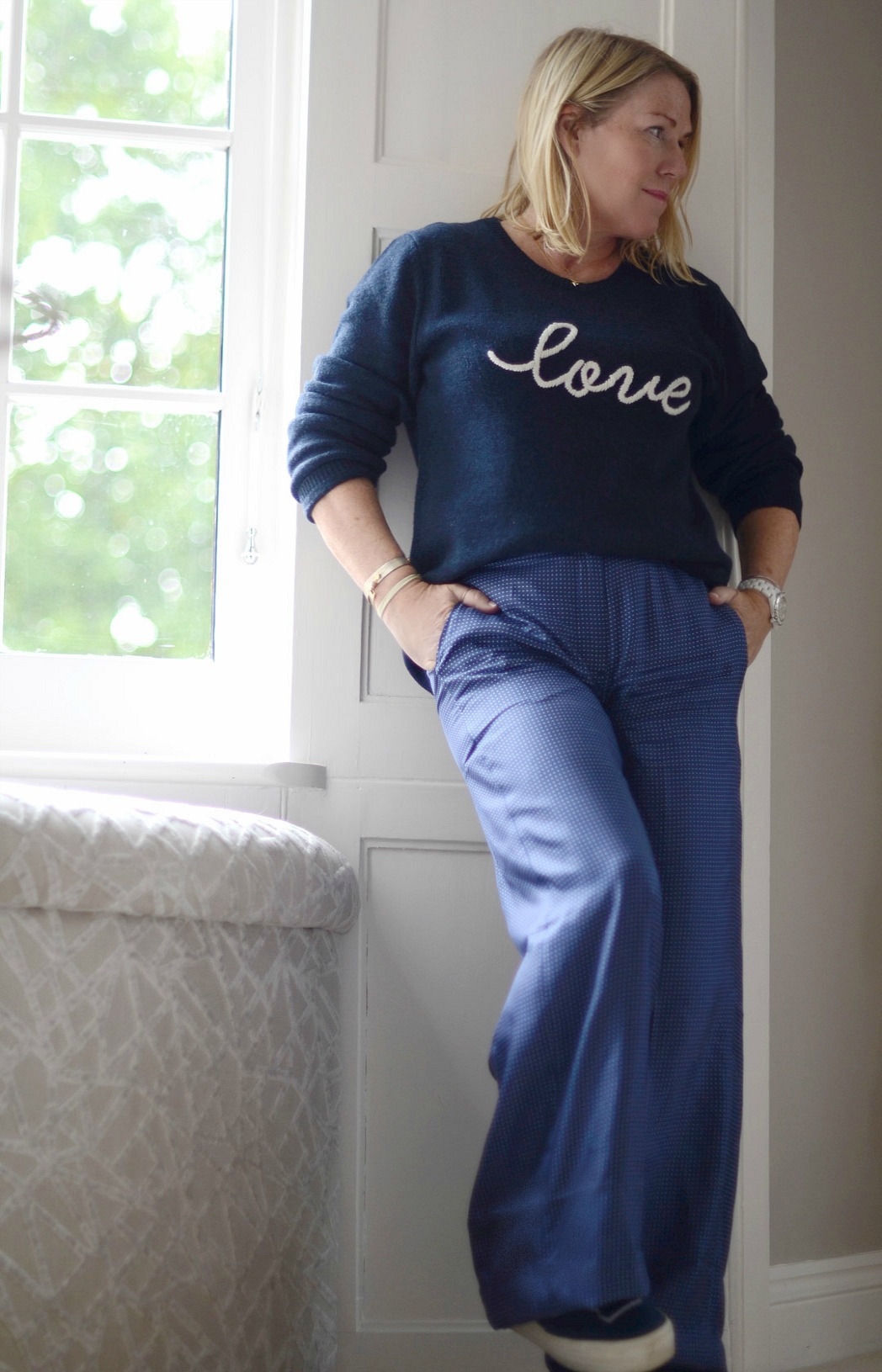 I've decided my early morning grab pile is not going to be solely based on workout kit or jeans, and instead try a smattering of grown-up things like skirts (cough!) dresses (nervous twitch in right eye) and trousers that don't fall into the norm. Clearly, this is a big old step for a self-confessed denim-is-my-uniform addict, so I thought I'd break myself in gently this week by road testing some silk trousers for the everyday.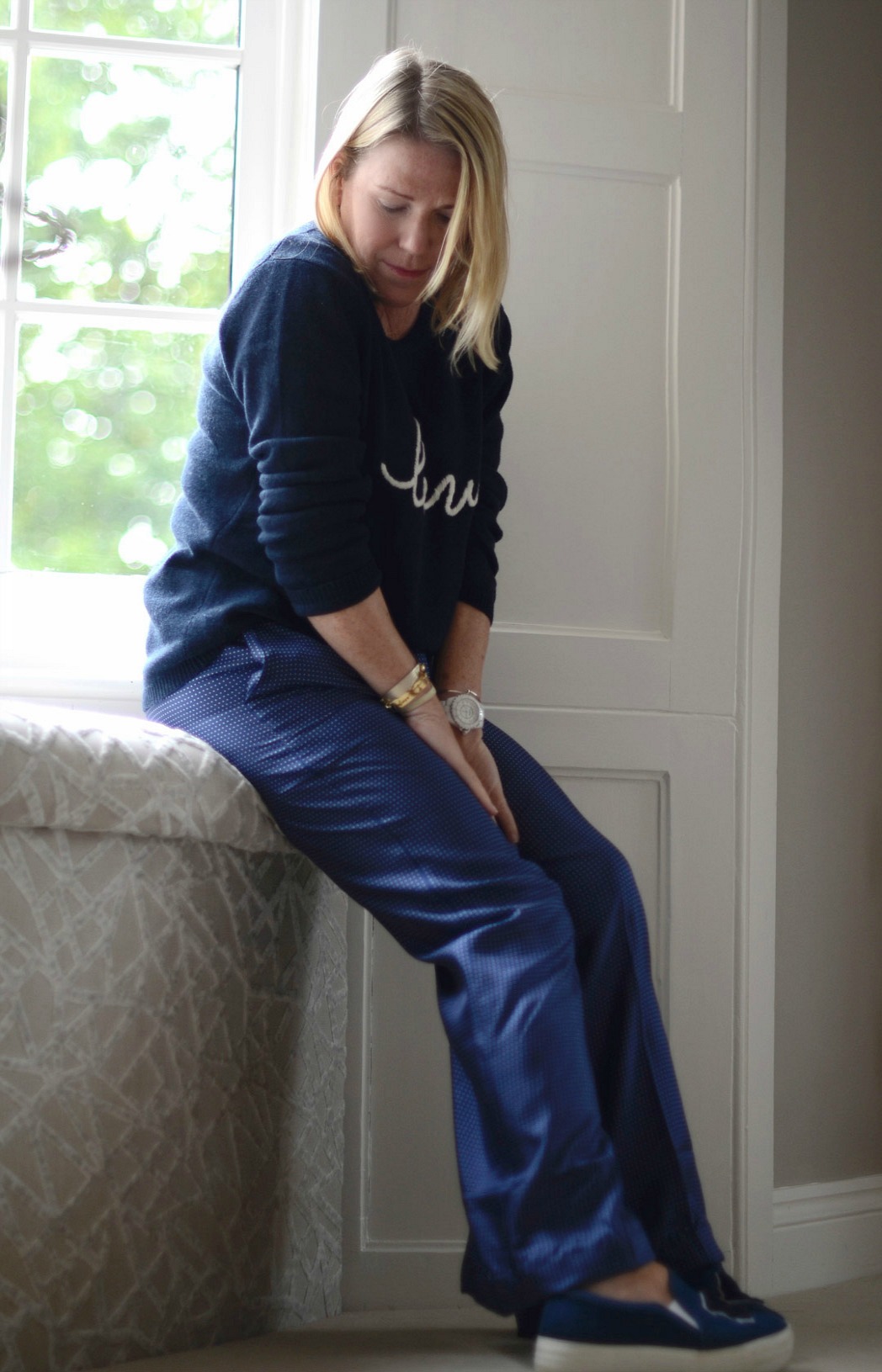 I found these J.Crew wide leg polka dot silk pants in their Collection section, and although they came in a ludicrously long length for a shorty like me, (think enough spare hem to possibly wrap a small building, in an artsy Christo manner). With a little homemade hemming, they have become one of my new everyday faves. You can find them in all sorts of shapes and sizes – I'm quite a fan of a wide leg pant paired with a chunky sneaker, but you can also snap them up in crop lengths, culottes, cargo pants or straight leg form, so there's something to suit everyone.
I'm not sporting them to walk the dogs or do the cleaning in obvs – but for heading into town for press days and meetings or simply meeting my gal pals for lunch, they are pleasingly luxe and kind of perk up my day. Having read a lot of lovely Amanda Start's words on how to #elevatetheeveryday, I have to say it's a concept I could quite easily adopt and get used to.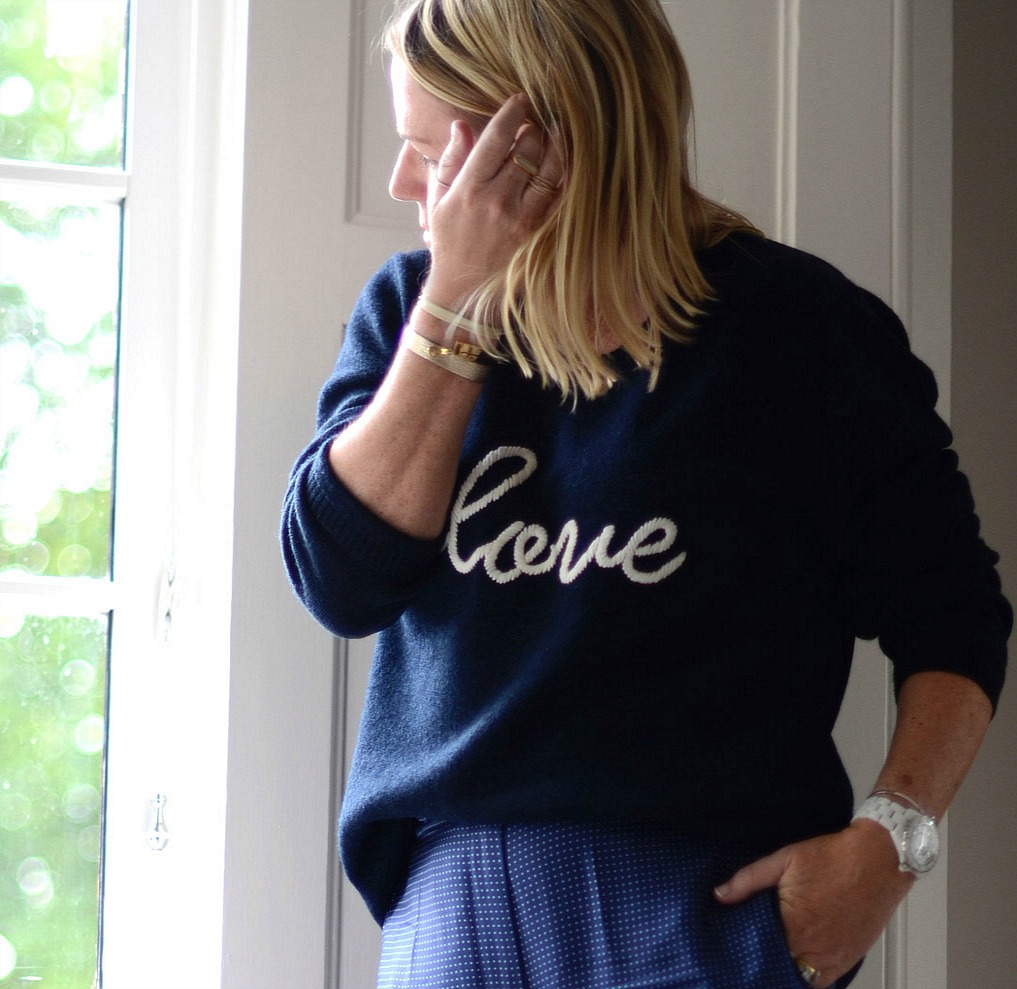 I also had a bit of a binge on the new Hush Homeware collections – their slogan knits have pretty much nailed it this season and are at quite a sensible price point. Pairing your silk pants with an oversize knit is a hot ticket style trend this autumn too. Loving this Love jumper


Everyday silk trousers… where to shop.
So here are some more everyday silk trousers out there which might be worth a purchase if you fancy a step out of your own daily uniform comfort zone. Click the images to shop.

For more trends we've tried for you hop over to our fashion page here. Or if you're not quite sure which trends might suit your style try our super quick Style Tribes quiz over on our Start Here page.
I've added this post to the fab Not Dressed as Lamb #SaturdayShareLinkup where you can find loads of other weekend blog reads in one place… pop over for a peek.
(Visited 202 times, 1 visits today)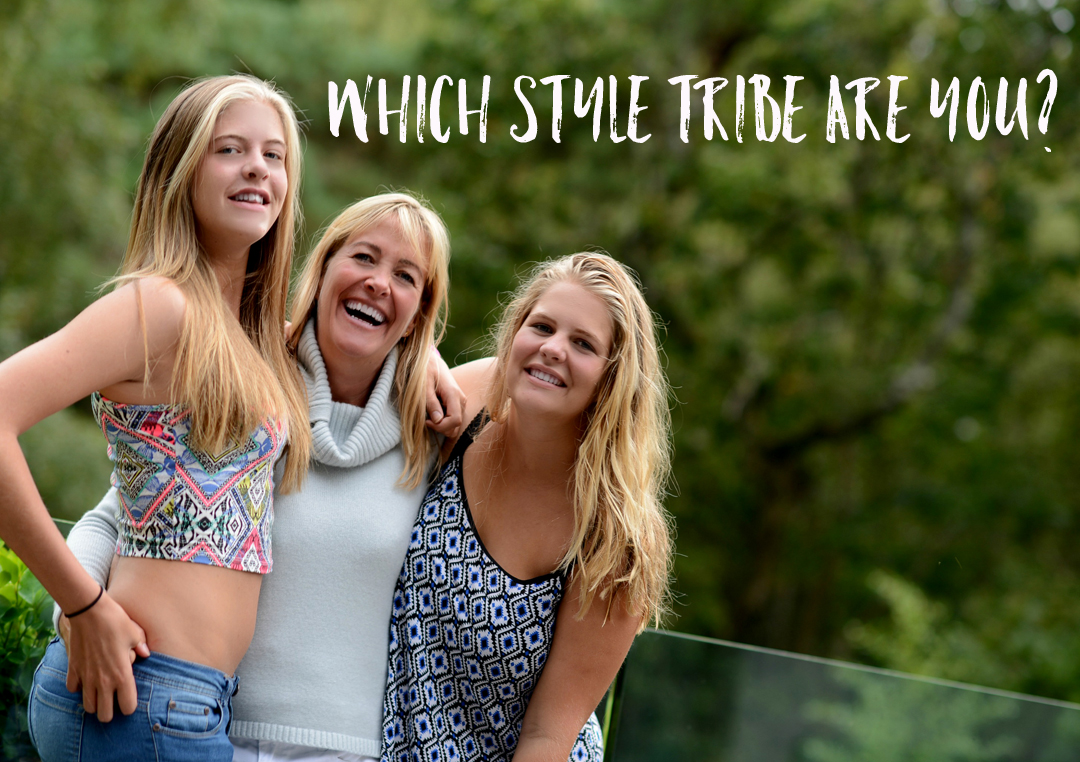 Style Tribe Quiz
Try our Style Tribes quiz to help figure out your Style ID
Get started with our free 5-minute style
tribes quiz - sign up to download