Five Minutes on Fashion with Danielle Sassoon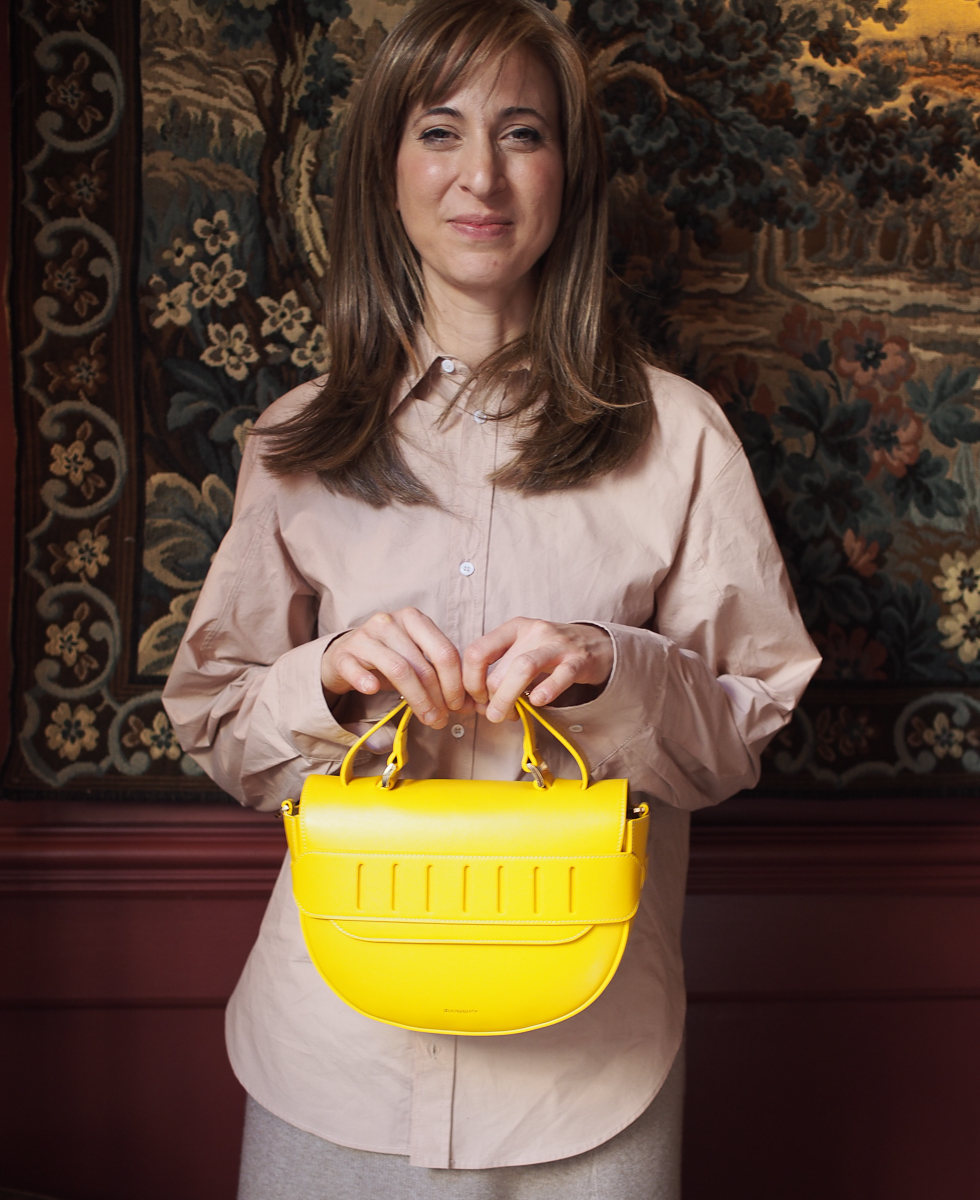 I recently met the lovely Danielle Sassoon from PANNYY at a press breakfast where she was presenting her SS19 collection. Weirdly, just the week before I had been drooling over fellow blogger Natasha's gorgeous PANNYY bag (@wearandwhere) while we were shooting my next shopping guide – it was like the universe was bringing us together. I love finding out more about emerging British designers, so after wiping away more drool from my jowls which had accumulated whilst surveying the new collection, and not appearing the least bit stalker-like, I asked Danielle if she'd be interested in one of our Five Minutes on Fashion interviews to fill us in on the brand, her creative process and her fashion foibles.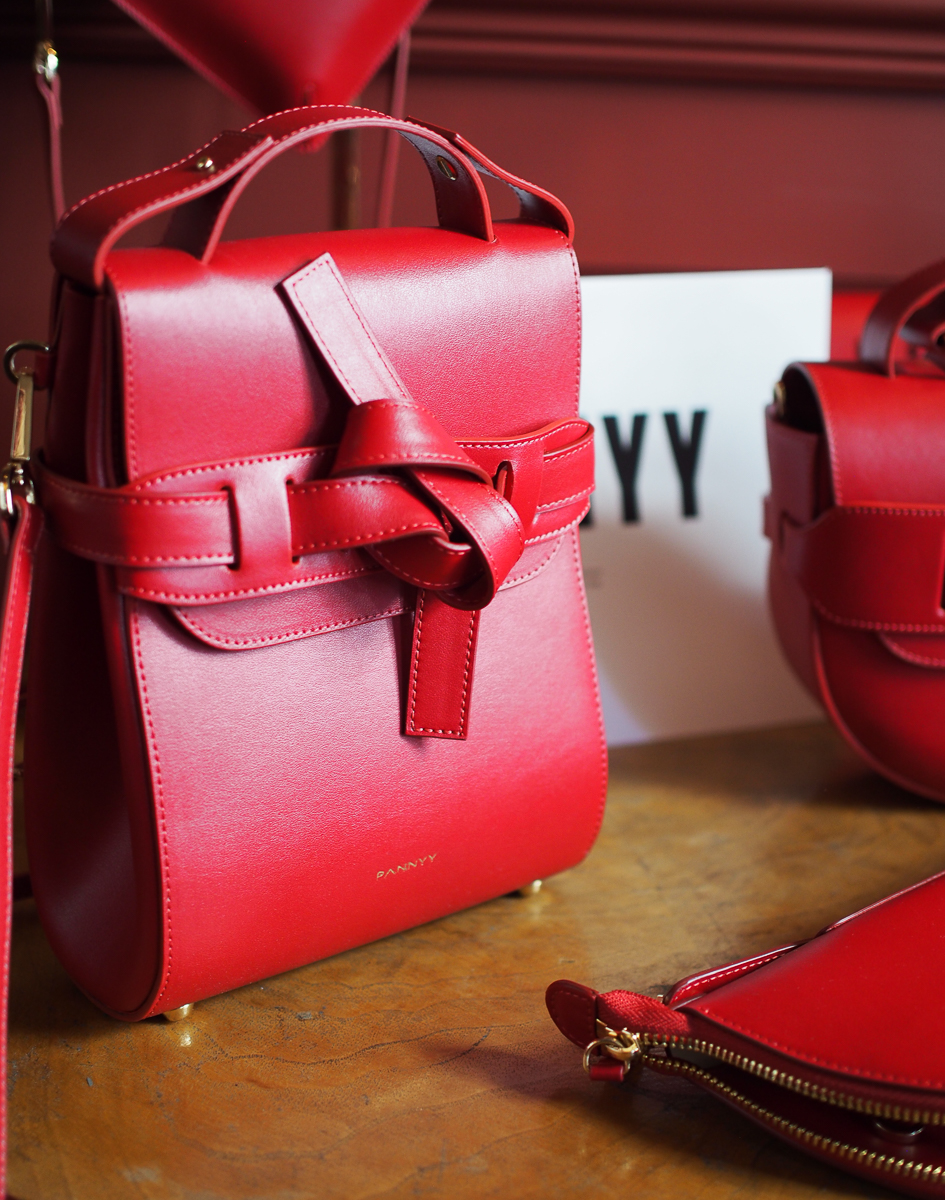 Danielle on her business…
How did you get into fashion design and then handbag design?
I fell in love with painting at a young age and decided to take a foundation course at Kingston University in pursuit of the arts. After doing a block of fashion design there, I was very inspired by my tutor Sheila Aslopp, who showed me how to merge my skills in painting into fashion illustration and design. This passion then led to my fashion degree where I was taught by Professor Ian Griffiths, the creative director of Max Mara. After graduating first in my class, he asked me to come and work beside him in Italy at Max Mara headquarters. And so my career in fashion began. Many years later after working at Paul Smith womenswear, Karen Millen and Aquascutum, I turned my attention to leather goods and my own dream. This is where PANNYY was born.
What's your fave part of the job?
Without a doubt, I have two favourite parts. Illustrating the pieces, and making them by hand out of paper, to give a three-dimensional space to the product.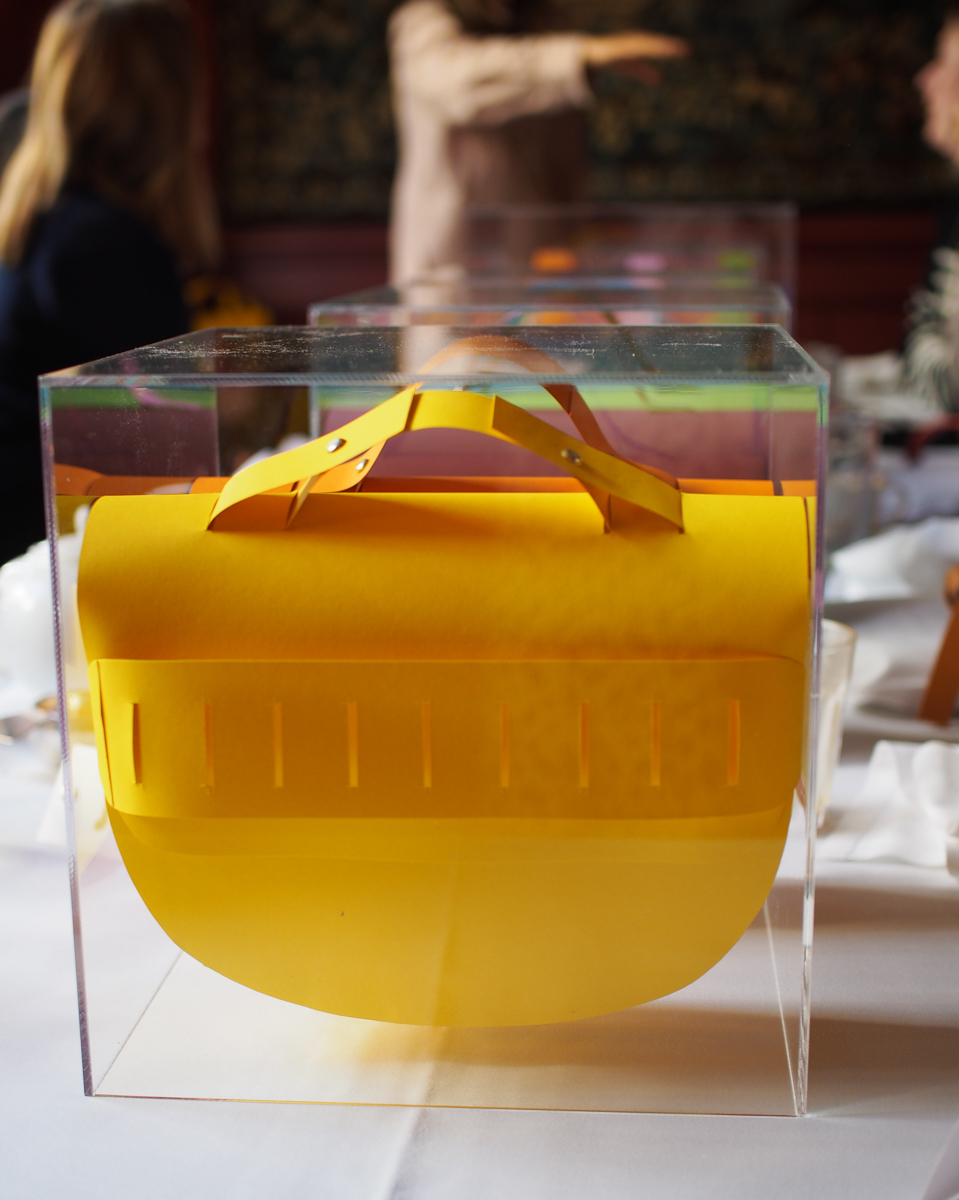 How long does it take you to create a collection each season?
The first collection took the longest, as it was a huge learning curve, and now I build upon each piece, each season, and it takes about six months from beginning to the end of the process.
What's the hardest part of running your own business?
The hardest part is the juggle as a woman between family and creativity. Time and lack of it are the hardest things.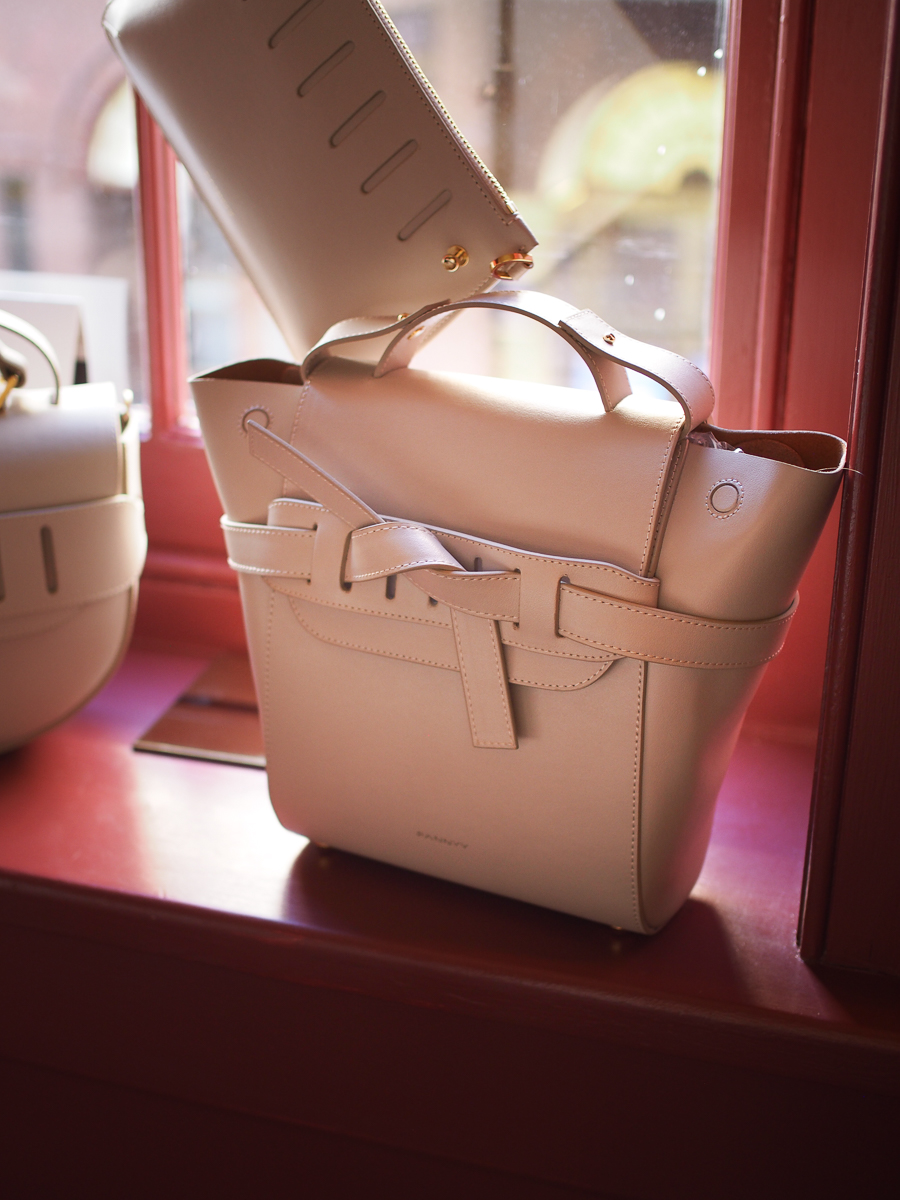 The Alder which can be worn as a cross-body, a tote or a backpack by folding away its wings.
Who's your idol in the fashion/Luxury Goods industry?
My fashion icon is actually my cousin Vidal Sassoon. The style he gave to the world inspires me over and over again.
Which aspect of the design process do you find the most fun and which most challenging?
The most fun part is working with our amazing factory in Venice. The skills and knowledge that I watch there mesmerizes me every time I have the privilege of working with such craftsmen and women on my pieces. The most challenging part is accumulating all that our amazing customers feedback to us and incorporating their loves with my own. Oh and numbers. I hate numbers.
What's a typical day like for you?
A typical day is one of taking care of my children's needs first, talking, preparing and organising their day. Then I put myself to work, and try to stay focused on business. There are so many compartments to the business, the design, the photography, the social media, the packaging, the orders.
Then, later on, I am back in mummy zone, and I try not to let the two worlds collide at this point in the evening. After bedtime, I'm back to work if there is more to do, and you will often find me making paper bags in my office at midnight.
Other designers… comrades or competition?
I love so many emerging brands in my area. There is now a whole area of contemporary bag designers, making high design and luxury possible at an affordable price.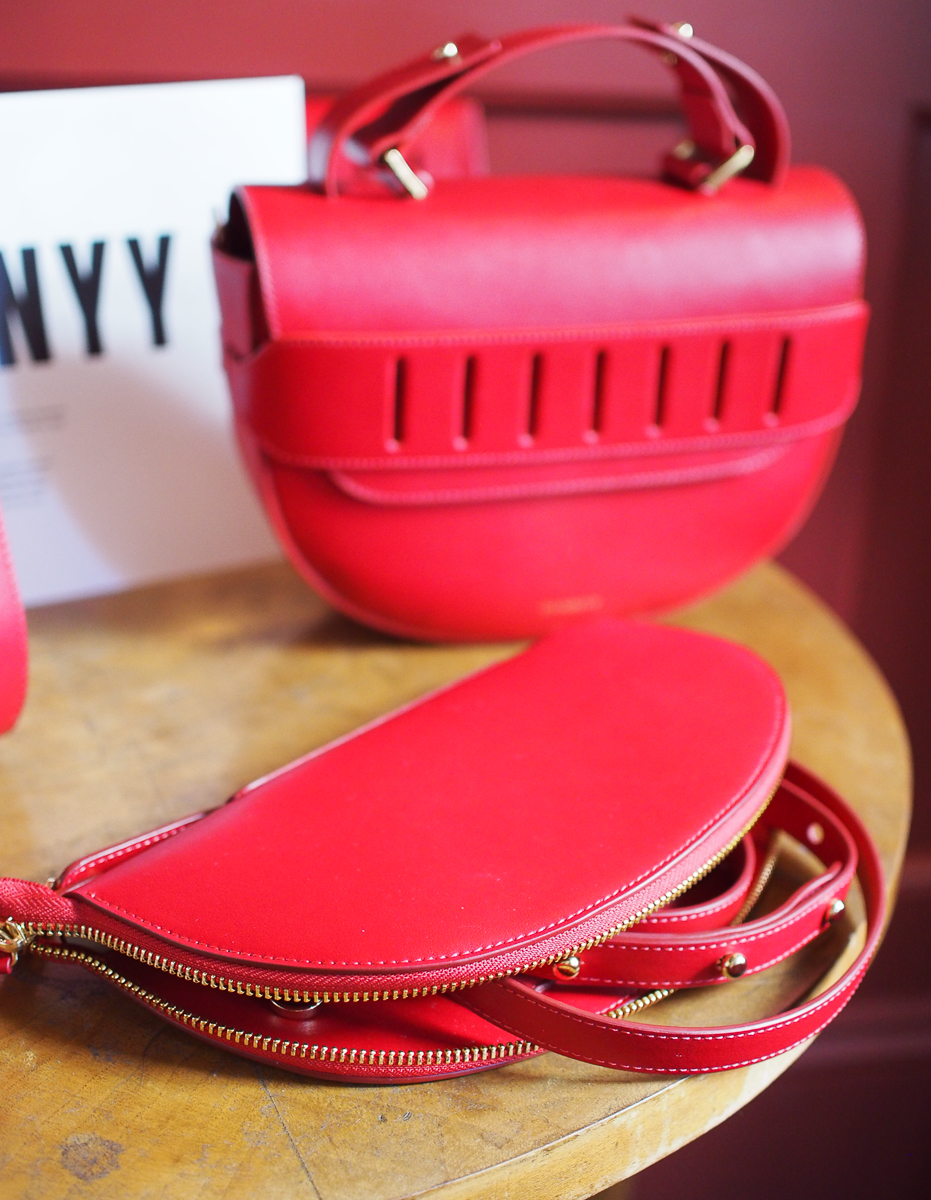 The Cedar purse – perfect for a night out
If you keep a dream journal or wish list – let us know one thing that's currently on the list.
No 1 on my wish list is my dream for PANNYY. To continue to see steady growth and a following of customers who understand and love my vision of the world.
Danielle on her fashion…
What's your personal style quirk?
Definitely my obsession with colour. Anything goes. I see the world in colour, and I'm not afraid to wear it. For many, many years I have refused to wear black.
How do you dress for the day – comfort or style?
I believe that comfort and style go hand in hand. A woman cannot be stylish without being comfortable. So the answer is comfort because style grows out of a comfort within one's own skin.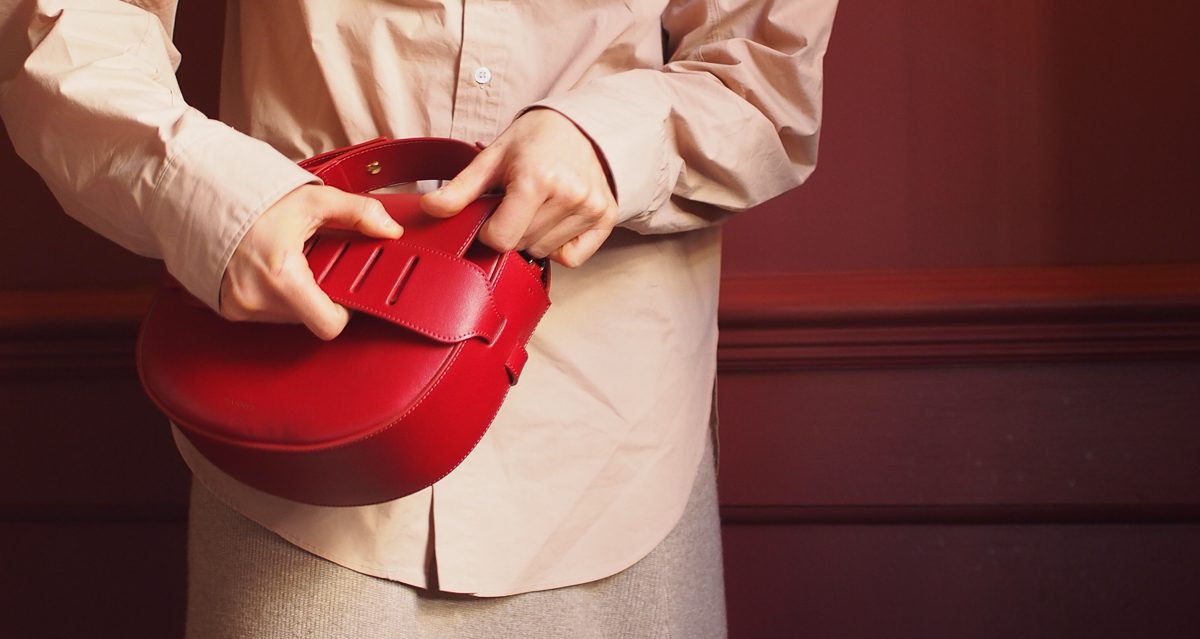 What do you splurge on?
I splurge on books. I have always collected photographic, coffee table books, that I go back to time and time again for inspiration. Photography has enriched my life no end. My new favourite is "Wonderland" by Kirsty Mitchelle.
Which item do you wish you could have from your mother's closet?
My mother's Hermes scarves. I may already have a few, but don't tell her, please !!!!!!
A fashion rule you never break?
No skirts above the knee. I hate my knees.
Heels or flats?
Flats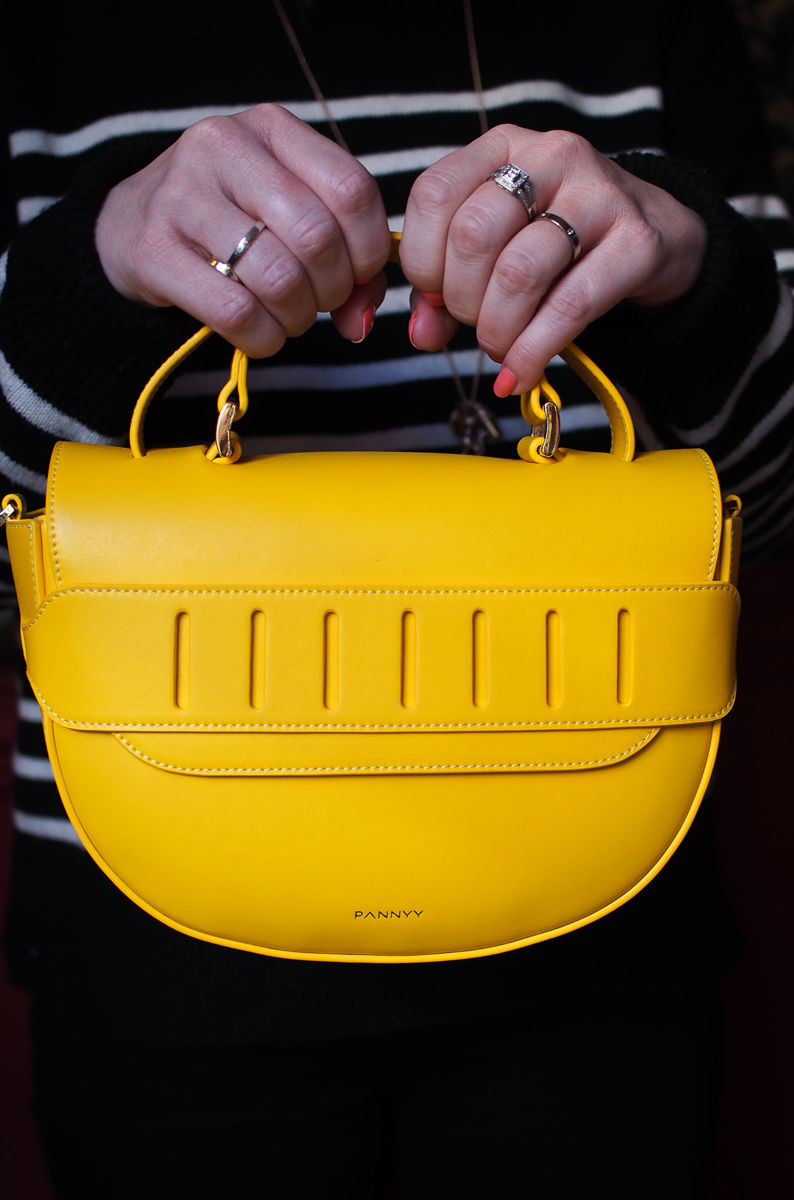 The Betula boat bag – comes in an array of beautiful spring colours.
Three of your favourite stores or designers?
I have been going to Browns on South Molton street since I was a teenager, and I still feel happy there. Fortnum and Mason is another British highlight, and Dover Street Market always gets my heart racing.
Three favourite designers, are Yoji Yamamoto. It has always been ground breaking to me, utilitarian luxe at its very best. Dries van Noten for his brilliance with colour and pattern and Prada, when she put lipsticks on pleated silk skirts and shirts.
Lipstick or chapstick?
Lipstick. Never red though! I look terrible with red lips.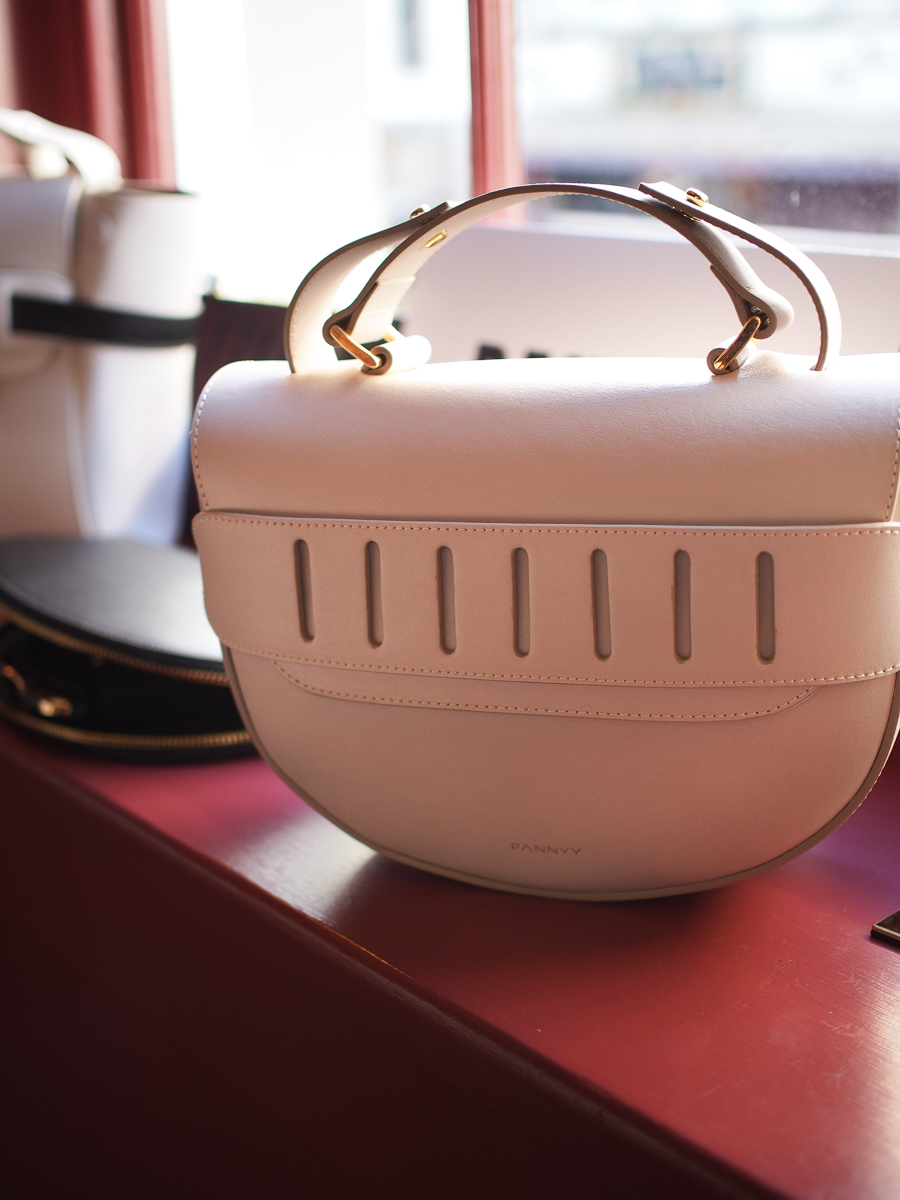 With huge thanks to Danielle for taking the time to do our interview. You can see more of her fabulous new PANNYY collection right here.
For more Five Minutes on Fashion interviews with some other amazing women take a peek here.
(Visited 391 times, 1 visits today)