Floral prints … suggestions of spring
Just when you thought there was no end to this crazy weather, and the sales keep punting out winter items which you bought at full price back in November, those pesky retailers have started teasing our palates with a smattering of spring's floral prints to make us imagine that we may see the sun sometime soon.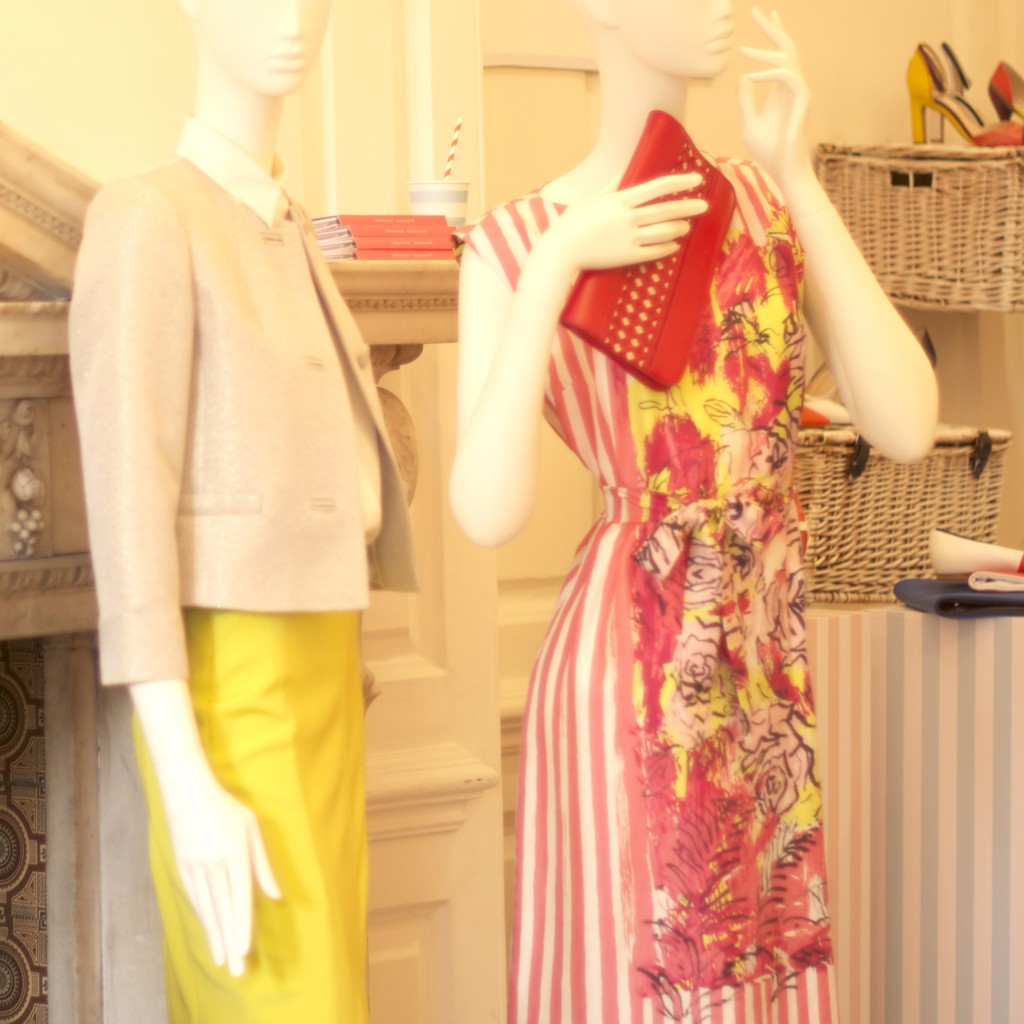 L.K.Bennett Spring 14
I've promised myself I will have a go at the odd winter floral before this season is out, but on the whole for me, floral prints only really belong in the spring or summer season.
It probably harks back to some distant dress-up routine lurking in my memory from the bad old days of the 70's, when my mother would break out the floral hot pants on the 1st March, or the sign of the first daffodil heralding the onset of spring.
I would then have to wear said hot pants like a forlorn waif, complete with pink blotchy legs, in all weathers until the sun actually did appear fleetingly in Wales for a day or two in June, before it disappeared for another year… and you wonder why I loved living in New York??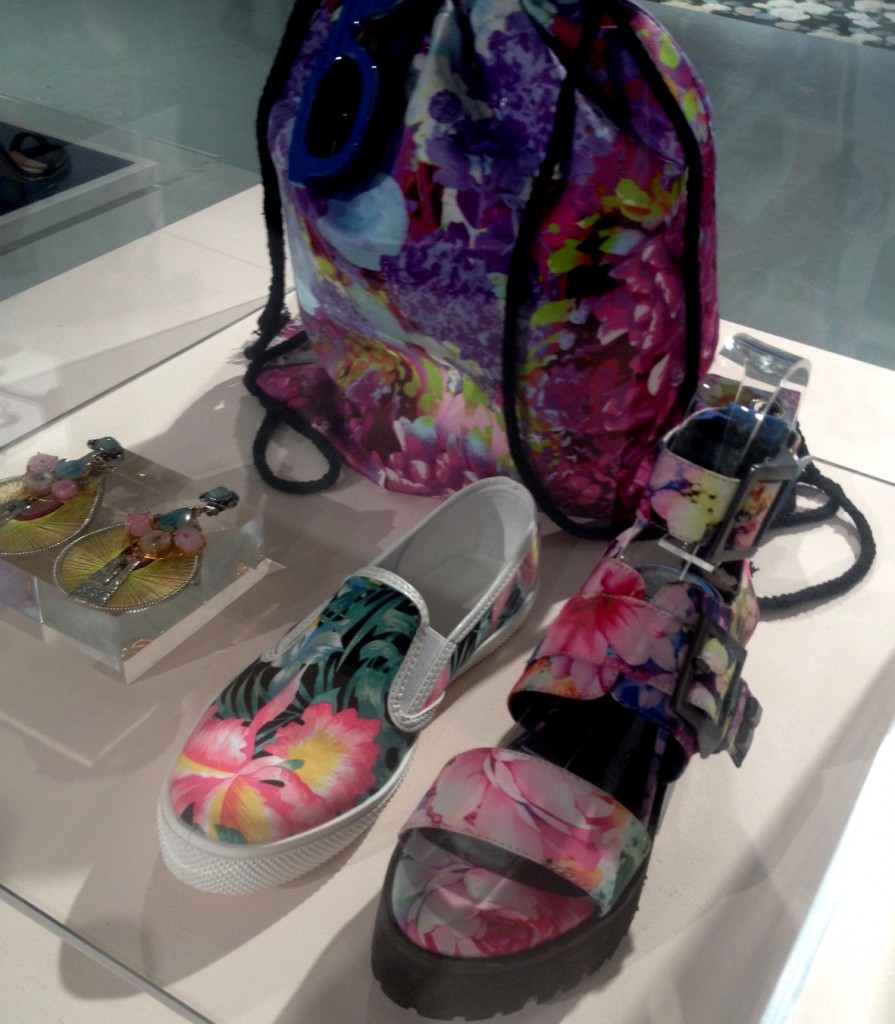 Asos Spring 14
So, back to the task in hand, wishing about floral prints on a blustery and dank Wednesday (in some vain attempt to poke the sun into appearing maybe today…?)
1. Erdem fluffy floral jumper,  2. Superga X House of Holland floral sneakers, 3. Lela Rose floral-print skirt, 4. Dolce & Gabbana floral sunnies, 5. Topshop skort, 6. Topshop bikini,  7. Club Monaco belt, 8. Moschino skinny floral pants, 9. Opening Ceremony floral flats, 10. Sophie Hulme floral envelope clutch, 11. Stella McCartney coat, 12. Eugenia Kim hat.
Floral prints … what's out there?
Luckily our floral prints these days come in far more covetable choices than a pair of turquoise polyester hot pants (I kid you not!) Some of my favorite prints for Spring 14 have been on shoes and bags, not to mention full length coats – thank you Ms Stella McCartney – if only I could afford you!
Whilst winter florals have all been about darker hues, the spring florals we have in store for us are more uplifting and bright. You can snag anything from a belt to a bikini, a bag to a rocking pair of flats.
Floral prints have the same style rules as any print. When opting for one of these items, think about your size and proportion. If you are on the more petite side, choose a more dainty print, but if you are statuesque, knock yourself out with one of the oversized prints that are heading our way for Spring.
(Visited 5 times, 1 visits today)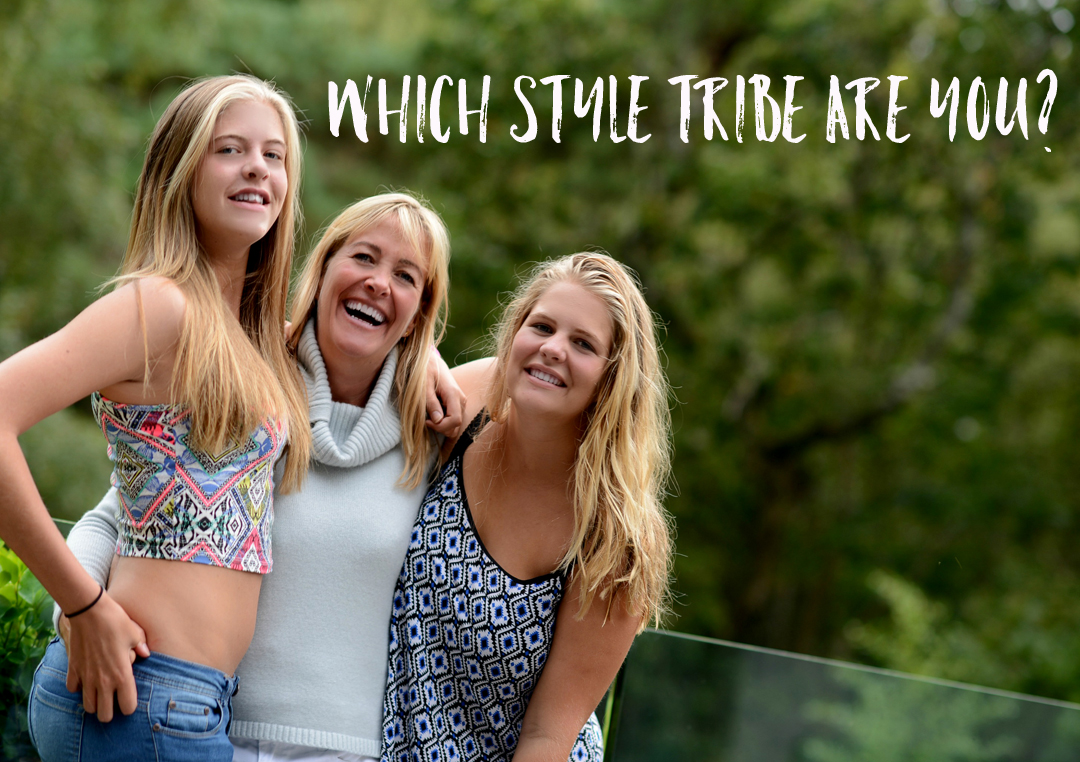 Style Tribe Quiz
Try our Style Tribes quiz to help figure out your Style ID
Get started with our free 5-minute style
tribes quiz - sign up to download