Green chicken curry recipe with courgette noodles.
This week on Mod Fam Food we are using the amazing Spiralizer for producing vegetable noodles that can be incorporated into so many recipes. Crunchy, tasty and Carb free, a perfect addition to your kitchen. First up we are bringing you a grand old Brit weekend dish with a twist – a green chicken curry recipe with courgette noodles.
This dish has just the right amount of heat and balance of flavours, perfect for a lunch or dinner. The noodles add texture to the curry and remove the need to serve with rice. Works equally well served on its own or with a crisp green salad with thinly sliced red onions.

You will need…
3 medium sized cooked chicken breasts, shredded
2 x 400ml can coconut milk
3 garlic cloves, crushed
3 tsp grated fresh ginger
8 spring onions, thinly sliced
2 tbsp olive oil
2 tbsp Thai green curry paste
4 medium courgettes made into noodles
200g sugar snap peas
100g fine French beans
1 handful basil leaves
Salt and pepper
Serves 4
Here's what to do…
Blanch the peas and beans for 1 minute in boiling water and then place in a bowl of iced water. Drain when cool.
Heat the oil in a large saucepan, adding the garlic, ginger and whites of the sliced spring onions. Cook for half a minute, and add the curry paste.
Pour n the coconut milk and heat through for about 2 minutes before adding the blanched peas and beans, the chicken and the noodles. Cook for another 4/5 minutes. Season.
Serve immediately, garnishing with the green sliced onions and shredded basil.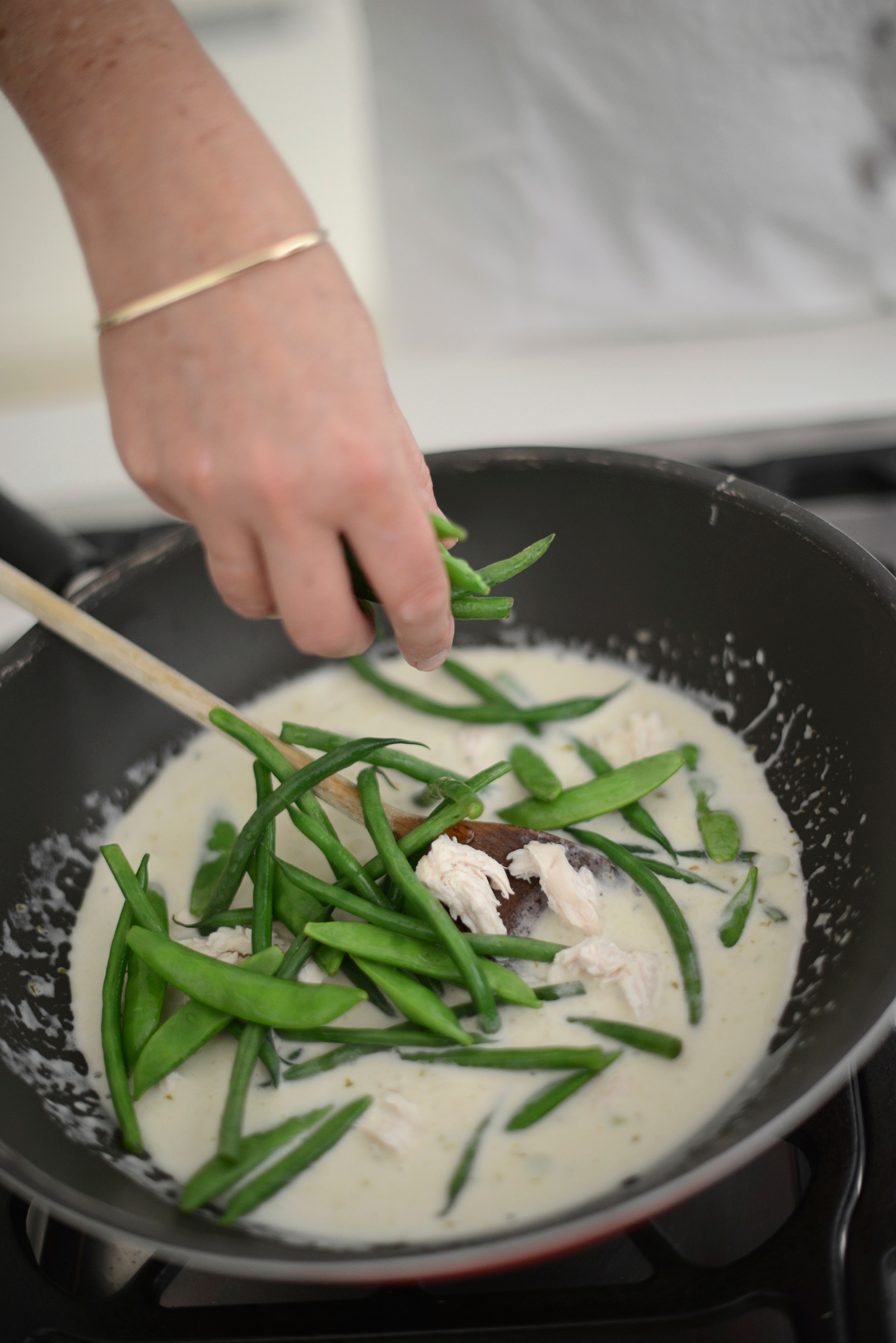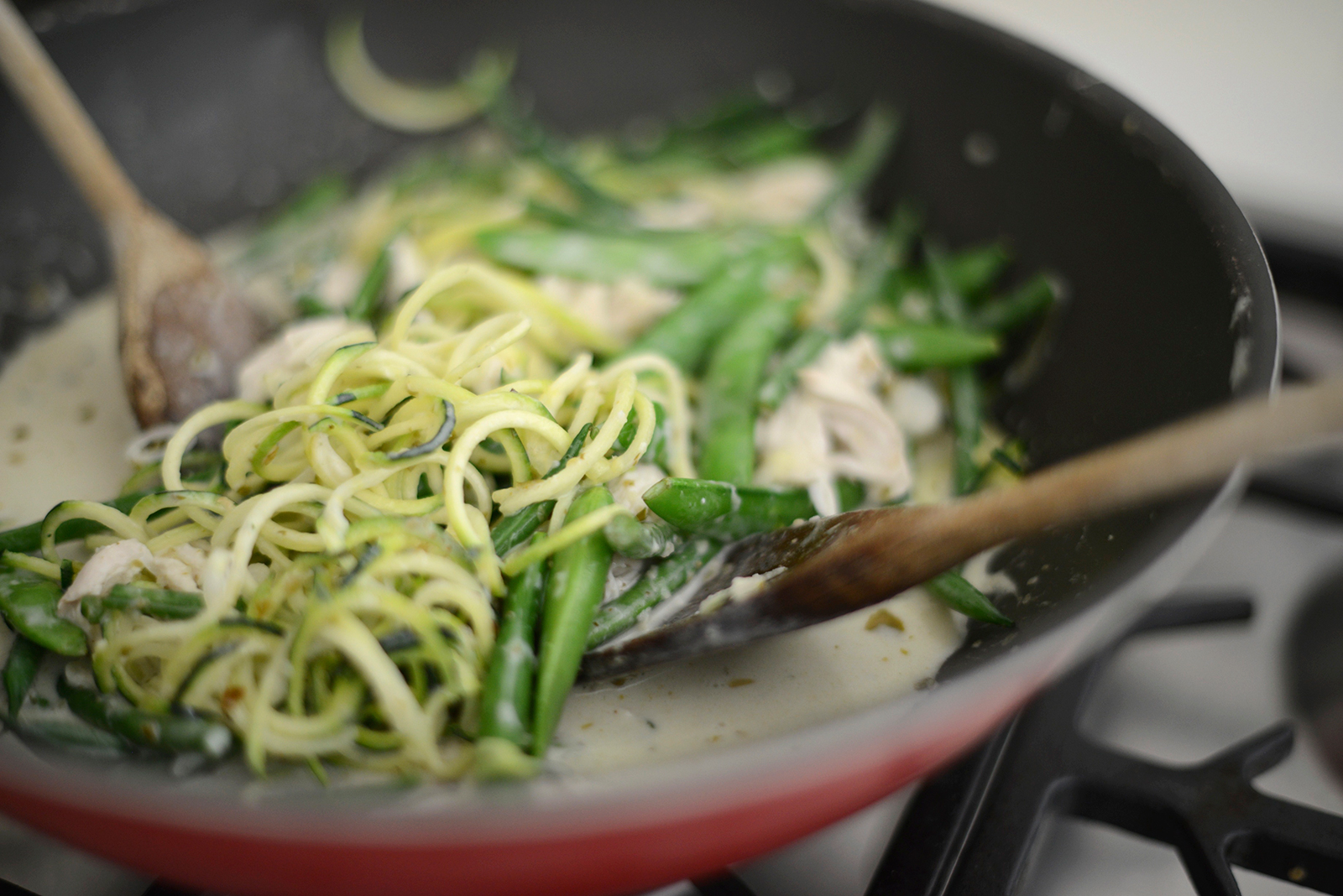 Tips…
Prepare the noodles, blanch the vegetables and prepare the sauce up to the point of adding the coconut milk.
I usually cook the chicken breasts in boiling water for about 10 minutes and drain and cool before shredding.
Try adding blanched mini corn cobs as an alternative vegetable.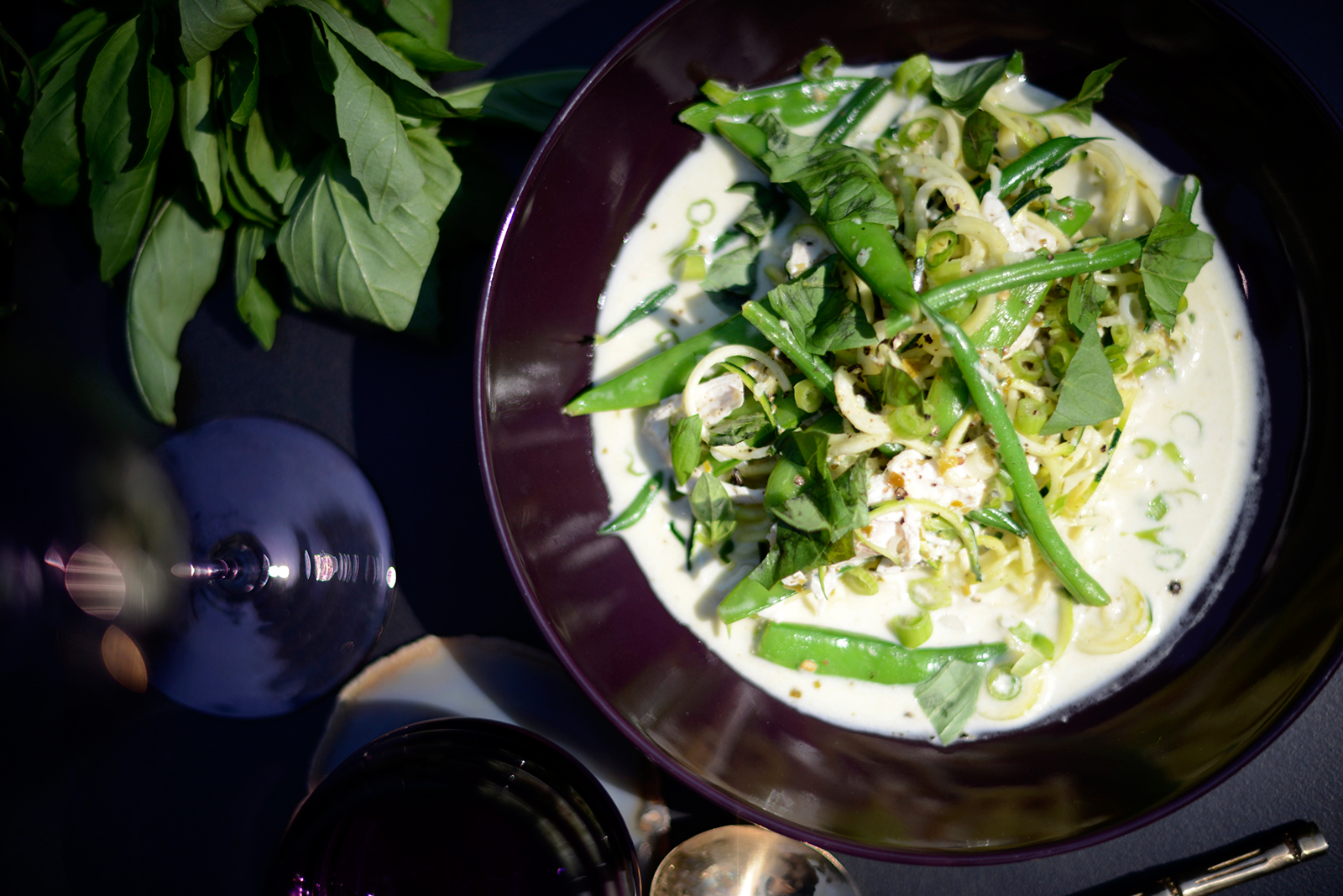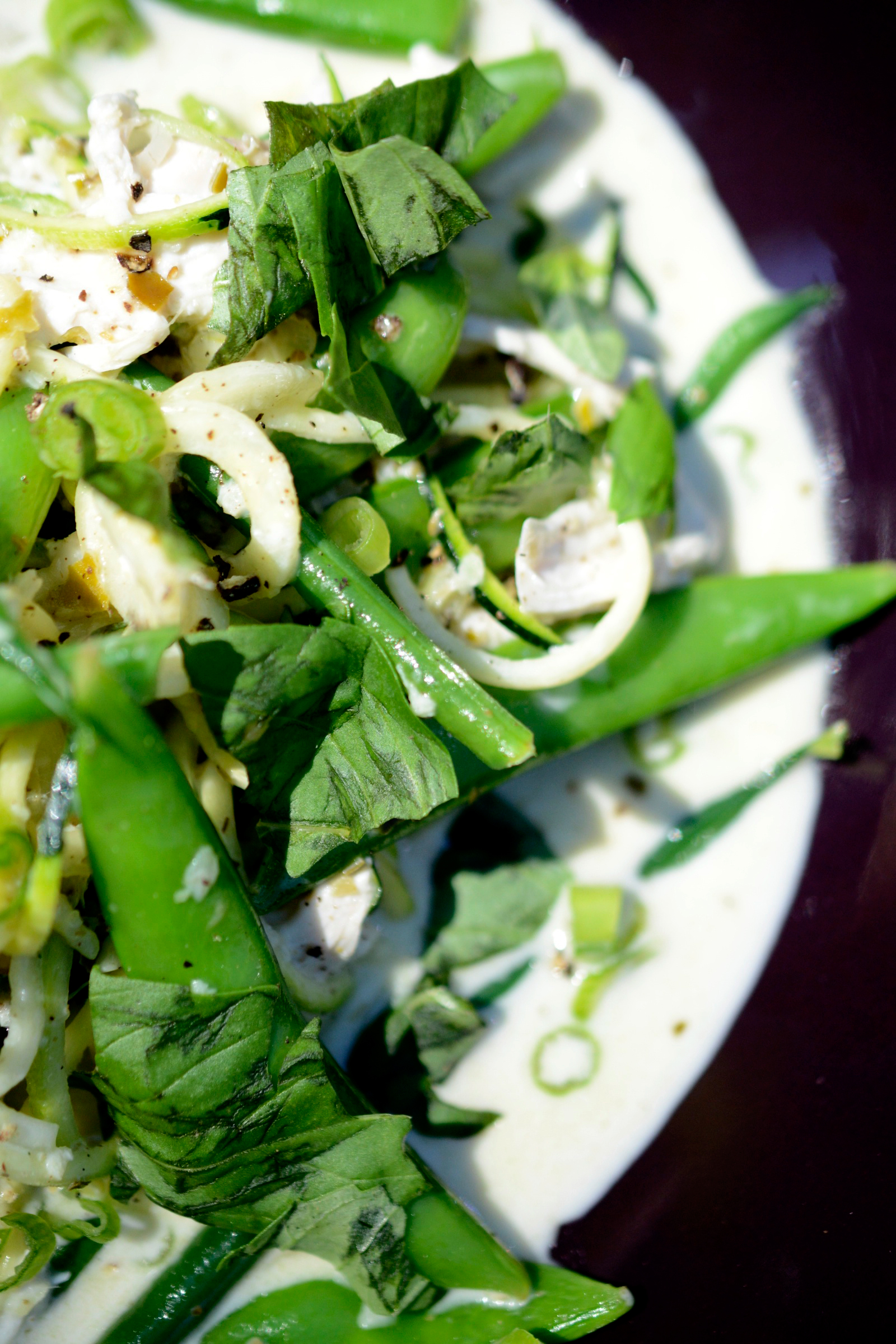 Courgette spaghetti with olives and herbs and feta.
This pasta dish is light and fresh and packed full of flavours, ideal for the summer season.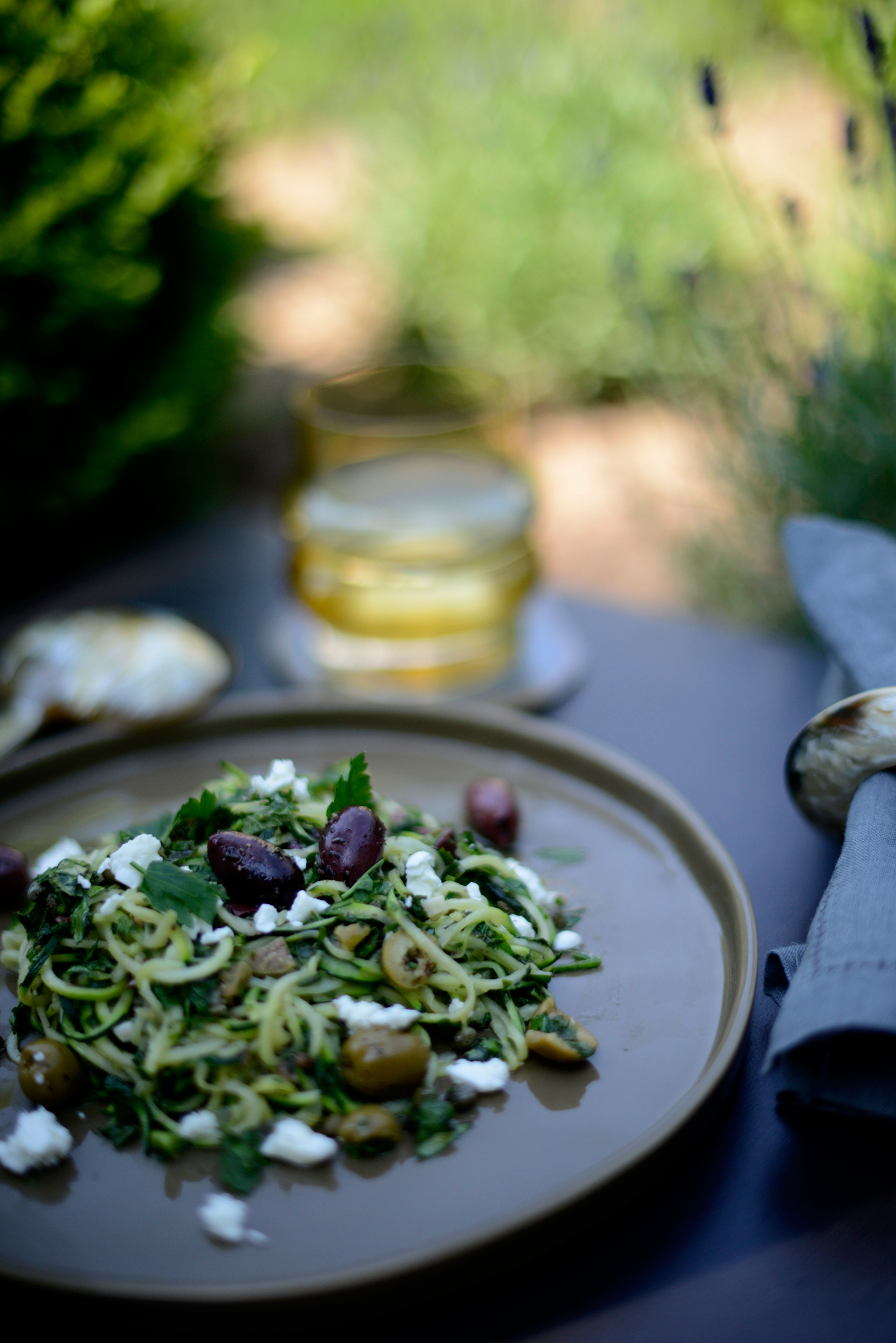 You will need…
4 medium courgettes
50g feta cheese
4 tbsp olive oil
4 anchovy fillets in oil
2 garlic cloves
1/2 handful chopped mint
1 handful chopped basil
1 handful chopped flat leaf parsley
75g green and black pitted olives
3 tbsp capers drained
Zest and juice of 1 lemon
Salt and pepper
Serves 4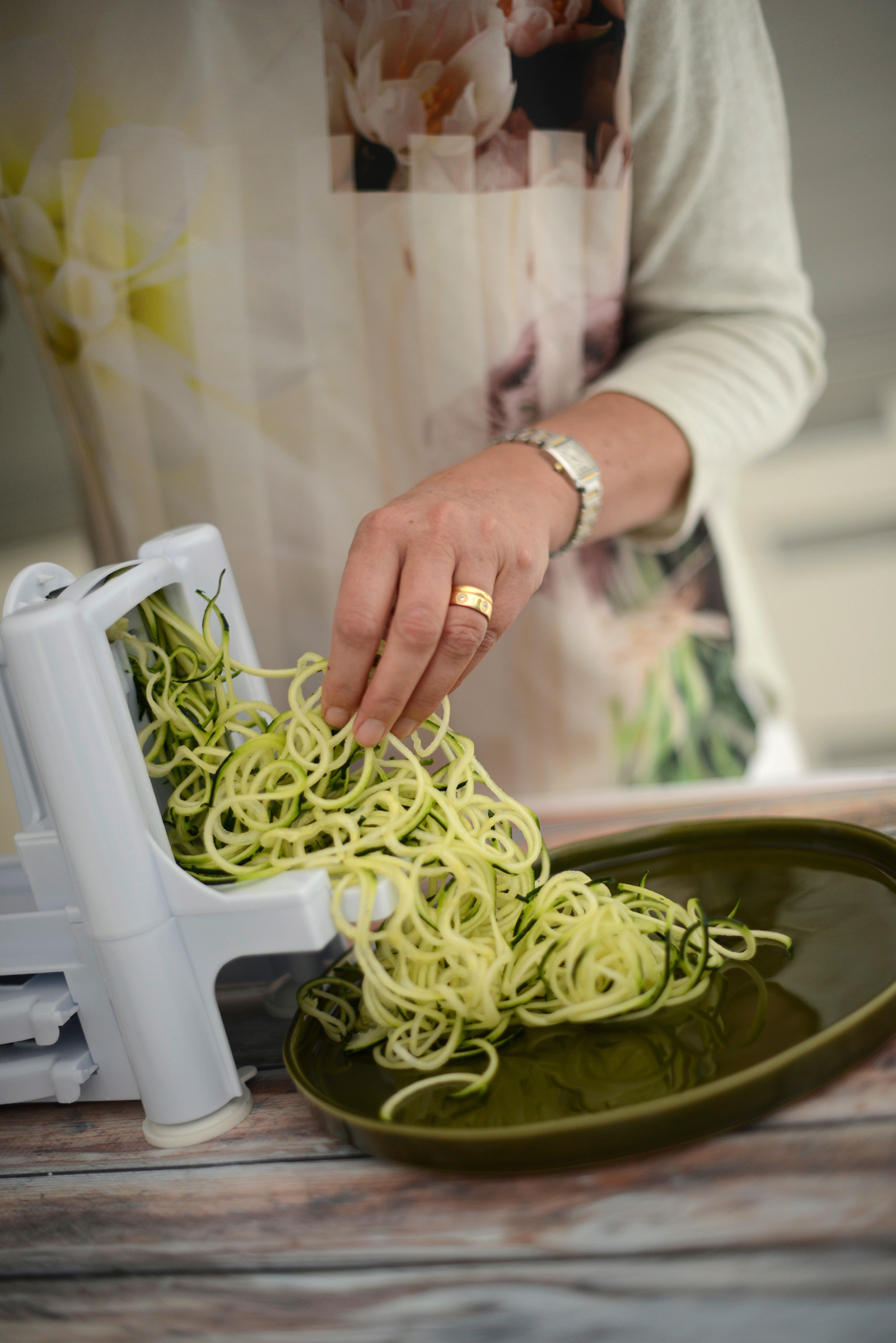 Here's what to do…
Top and tail the courgettes, wash and use a spiralizer to produce the noodles.
Finely chop the garlic and anchovy fillets, adding all the chopped herbs and capers and half the olives. Chop the remaining olives and add to the mixture with the olive oil, lemon zest and juice and season.
Heat the oil in a wok or large frying pan, add the noodles and cook for 4/5 minutes until heated through. Add the sauce and mix.
Serve immediately with crumbled feta cheese.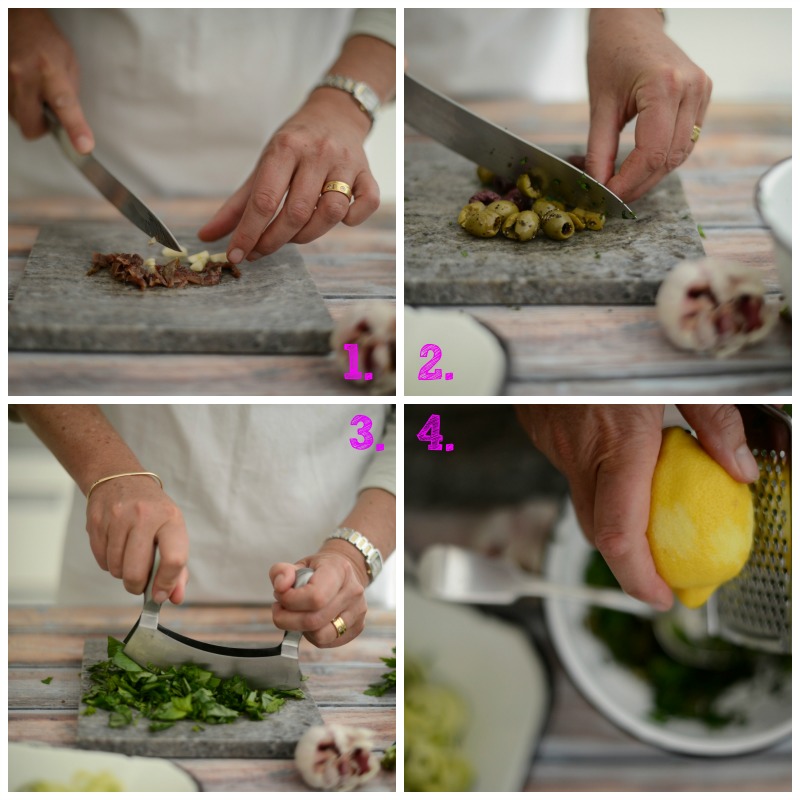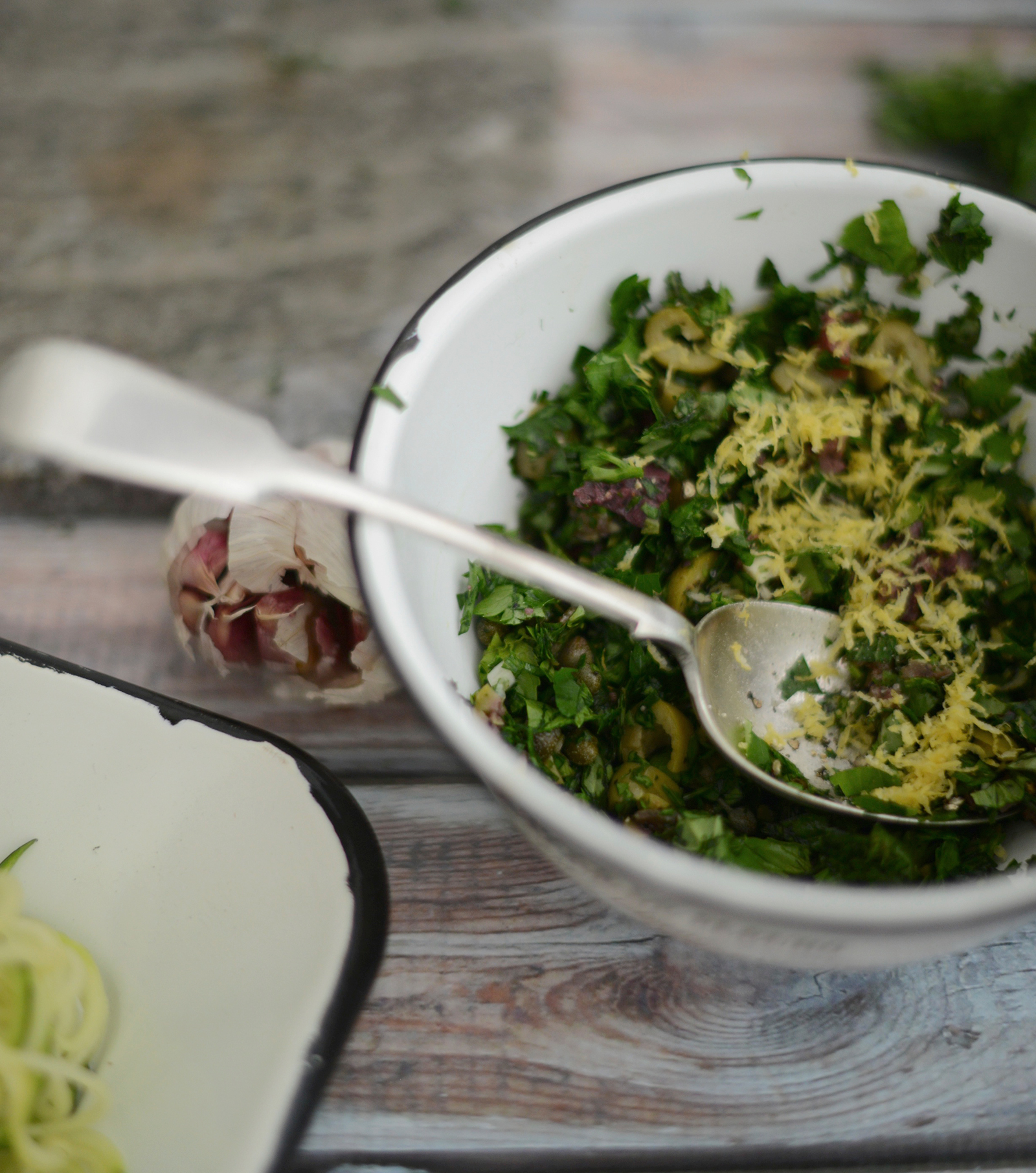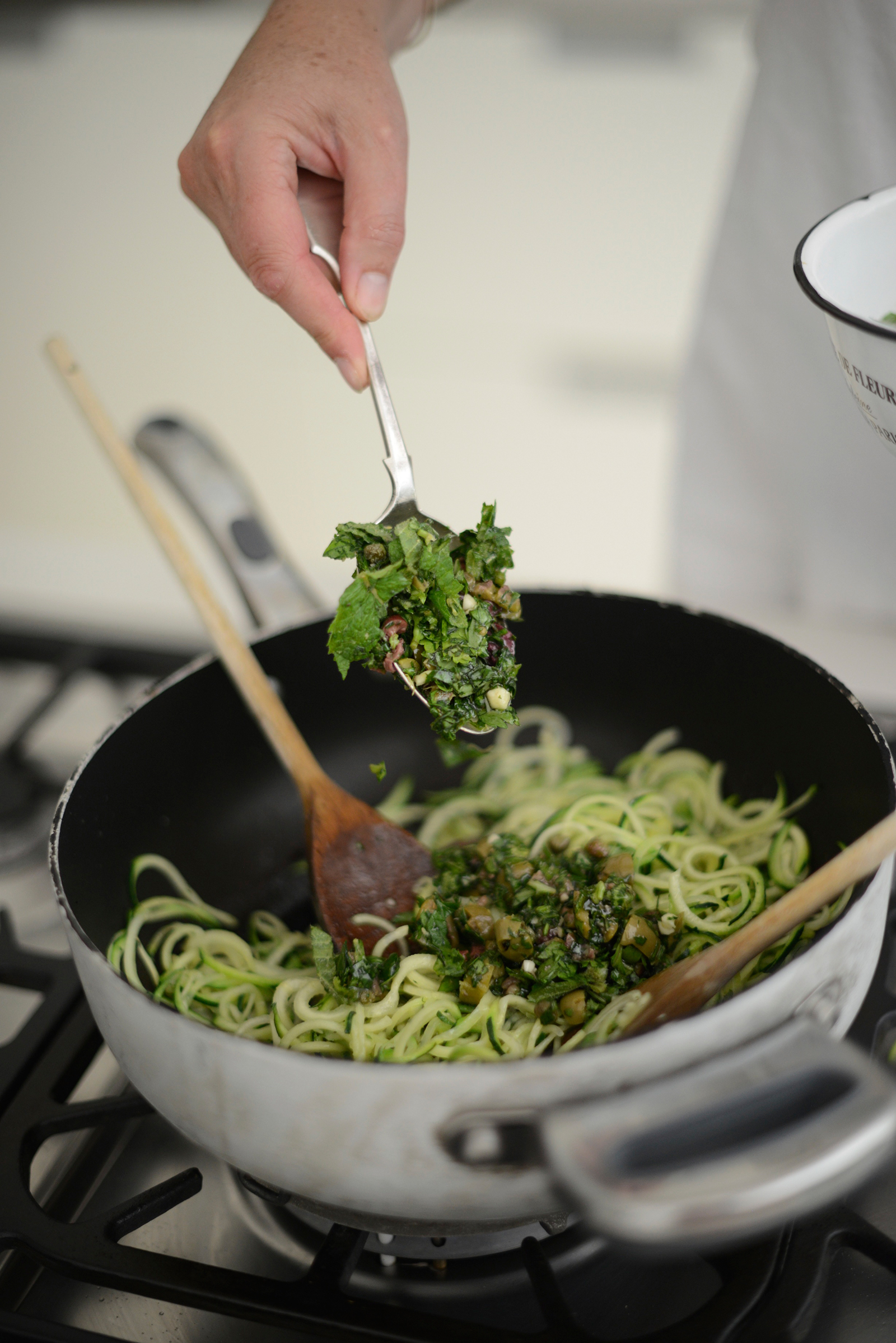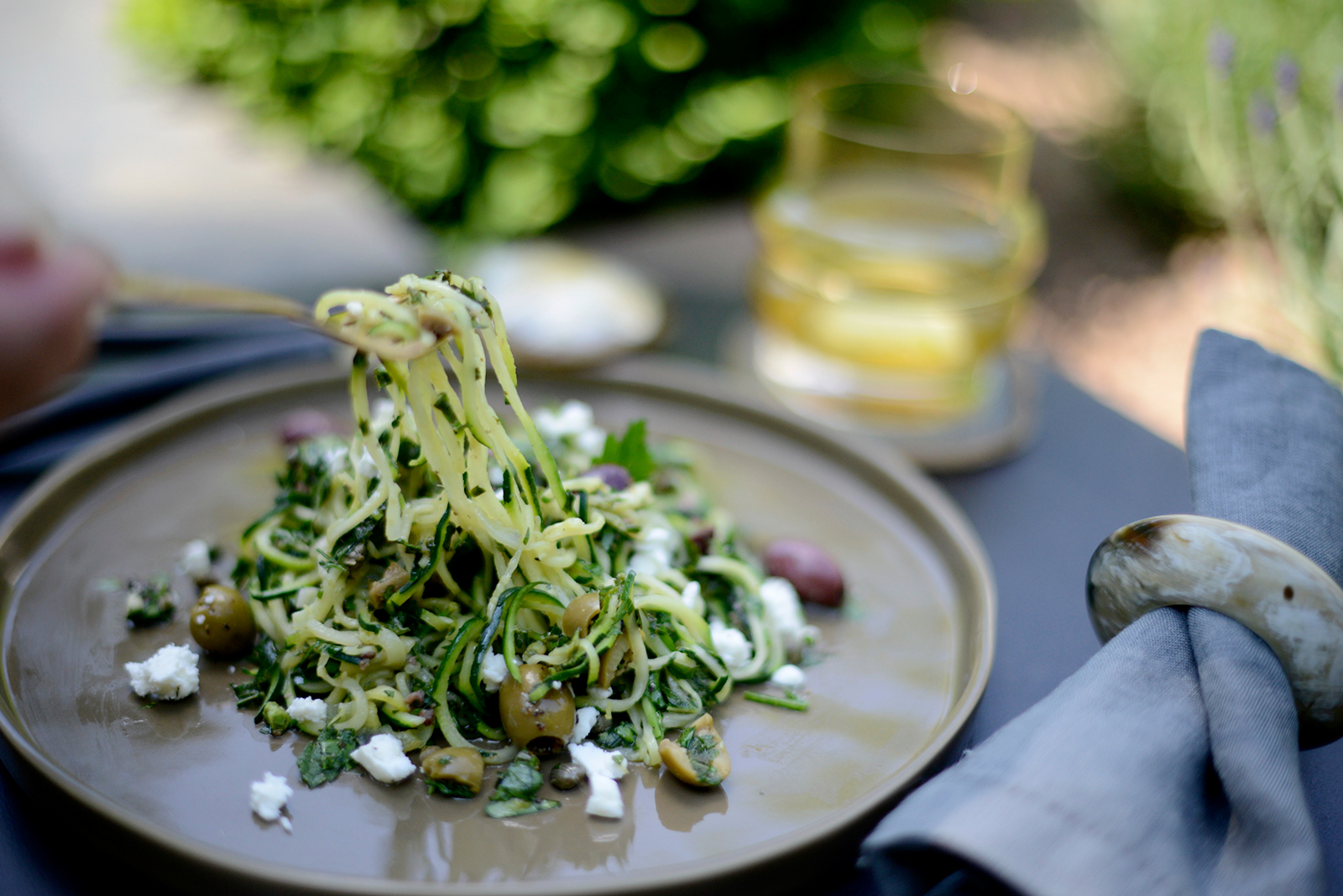 Lizard Orchid Mira dinner plate, Loretta glass tumbler, horn napkin ring and napkin.
Tips…
Prepare the sauce ahead of time, and the noodles, refrigerating until required.
Sprinkle grated parmesan cheese onto the finished dish instead of the feta.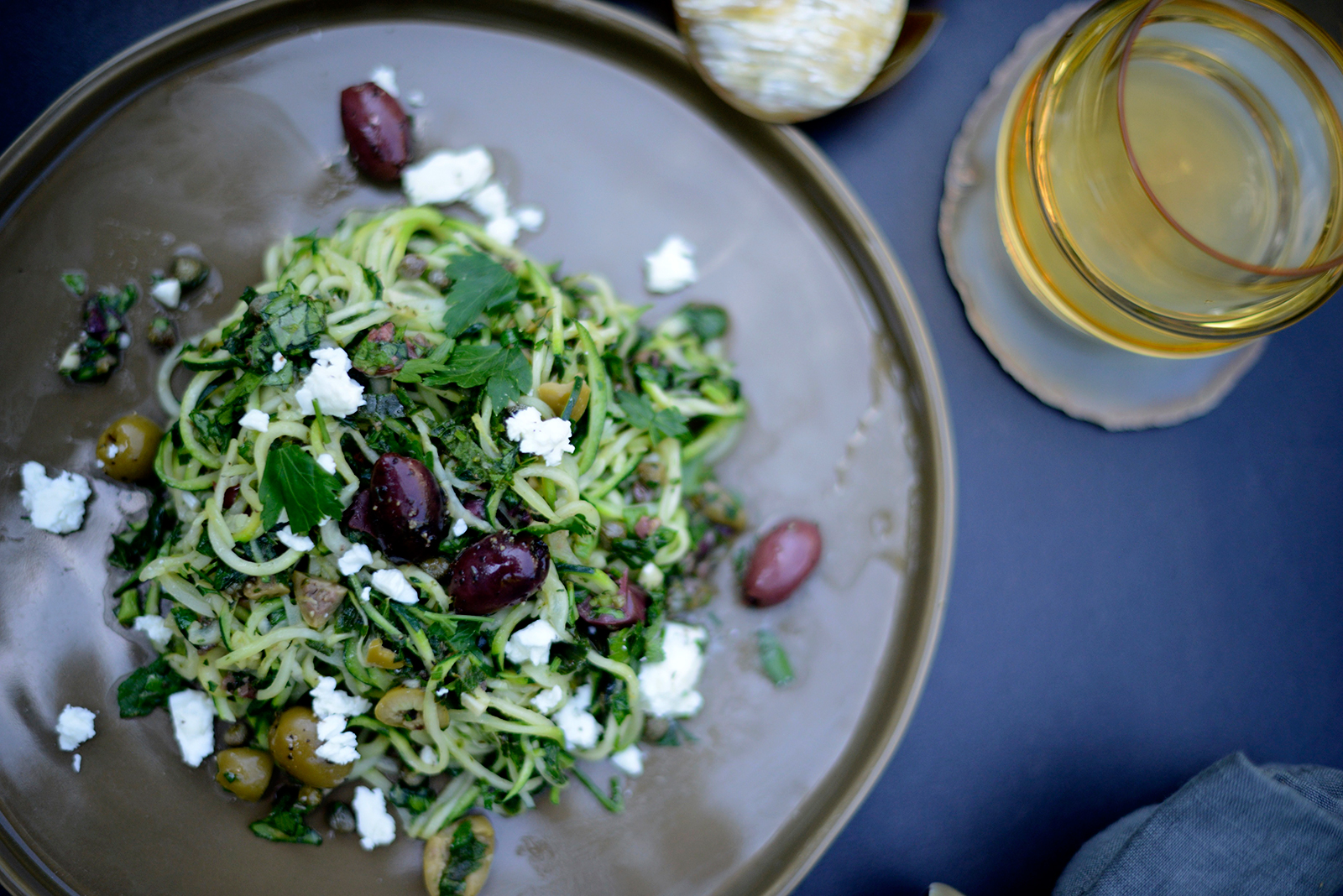 (Visited 25 times, 1 visits today)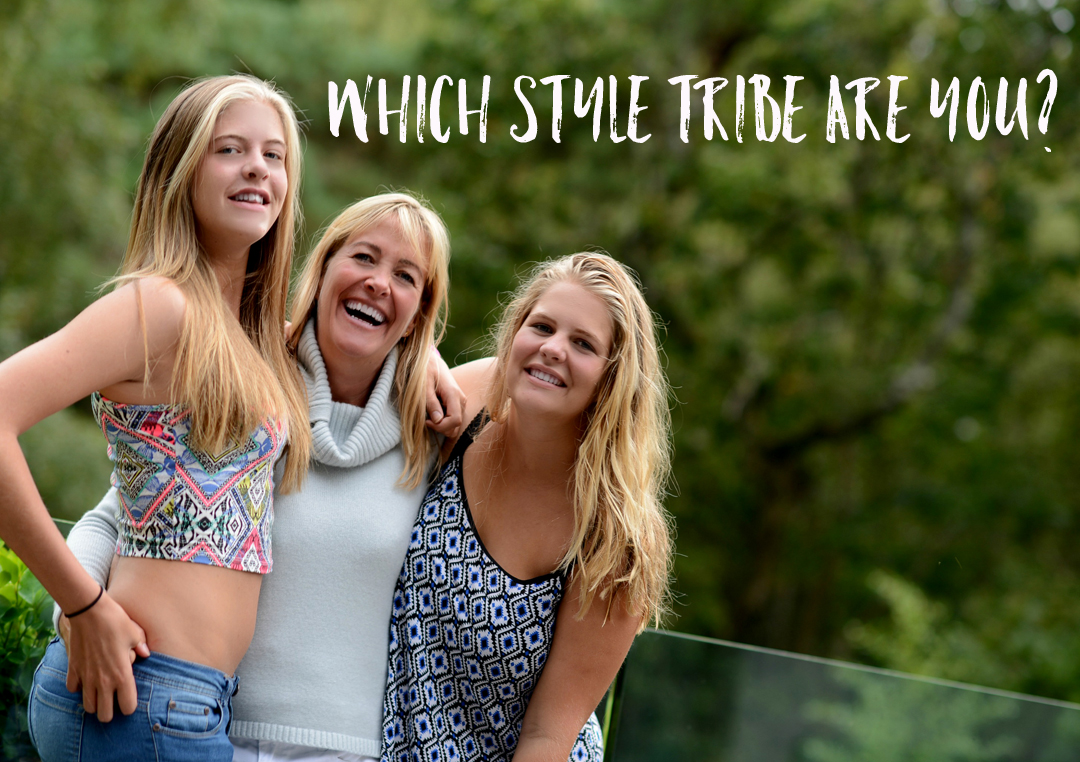 Style Tribe Quiz
Try our Style Tribes quiz to help figure out your Style ID
Get started with our free 5-minute style
tribes quiz - sign up to download