How to find your perfect leather jacket
So, if you're reading this and you haven't bought into the leather jacket trend over the past few seasons, I'm sorry to burst your bubble but it's a keeper, and it's time to invest. This super versatile cutie will take your outfit from ordinary to on-trend in a nano-second and have you looking like a rock chick to boot. There are loads out there so I thought I'd bring you a few tips on how to find your perfect leather jacket to ensure you nab the right one.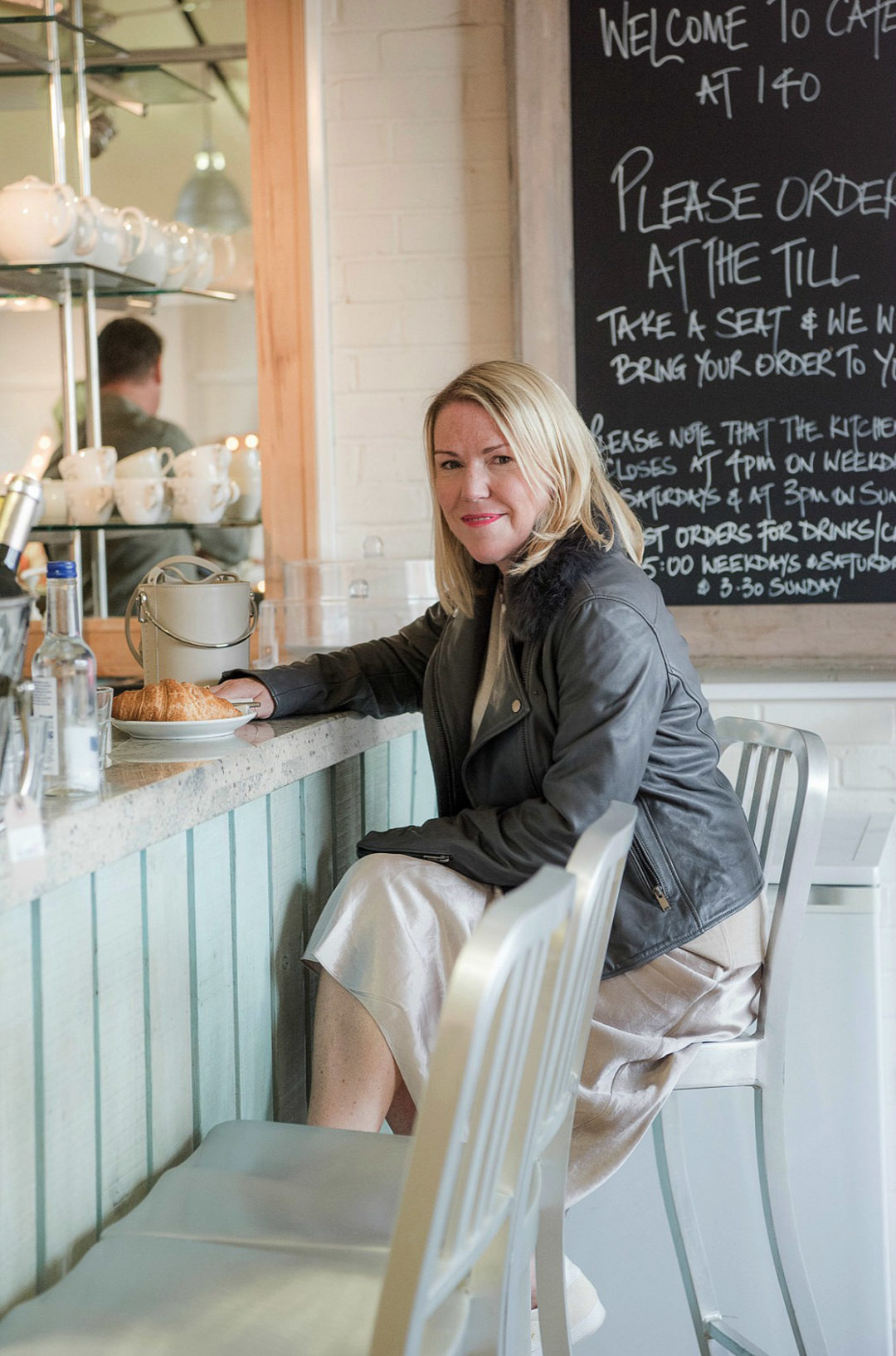 Whether you are in the market for full-on leather, vegan or faux, there's a huge difference in price points. If you're looking for an investment piece, stay away from trends like seasonal colourways (like pastels or brights) and stick to classic neutrals. If your focus is simply to nail a trend, then check out high street faux pieces for must-have AW17 detailing like moto sleeves, crop versions and loads of hardware. For a more timeless classic look for an off-centre zip on a biker jacket, which has an added bonus of making your waistline look nipped in – huzzah! What's not to love!?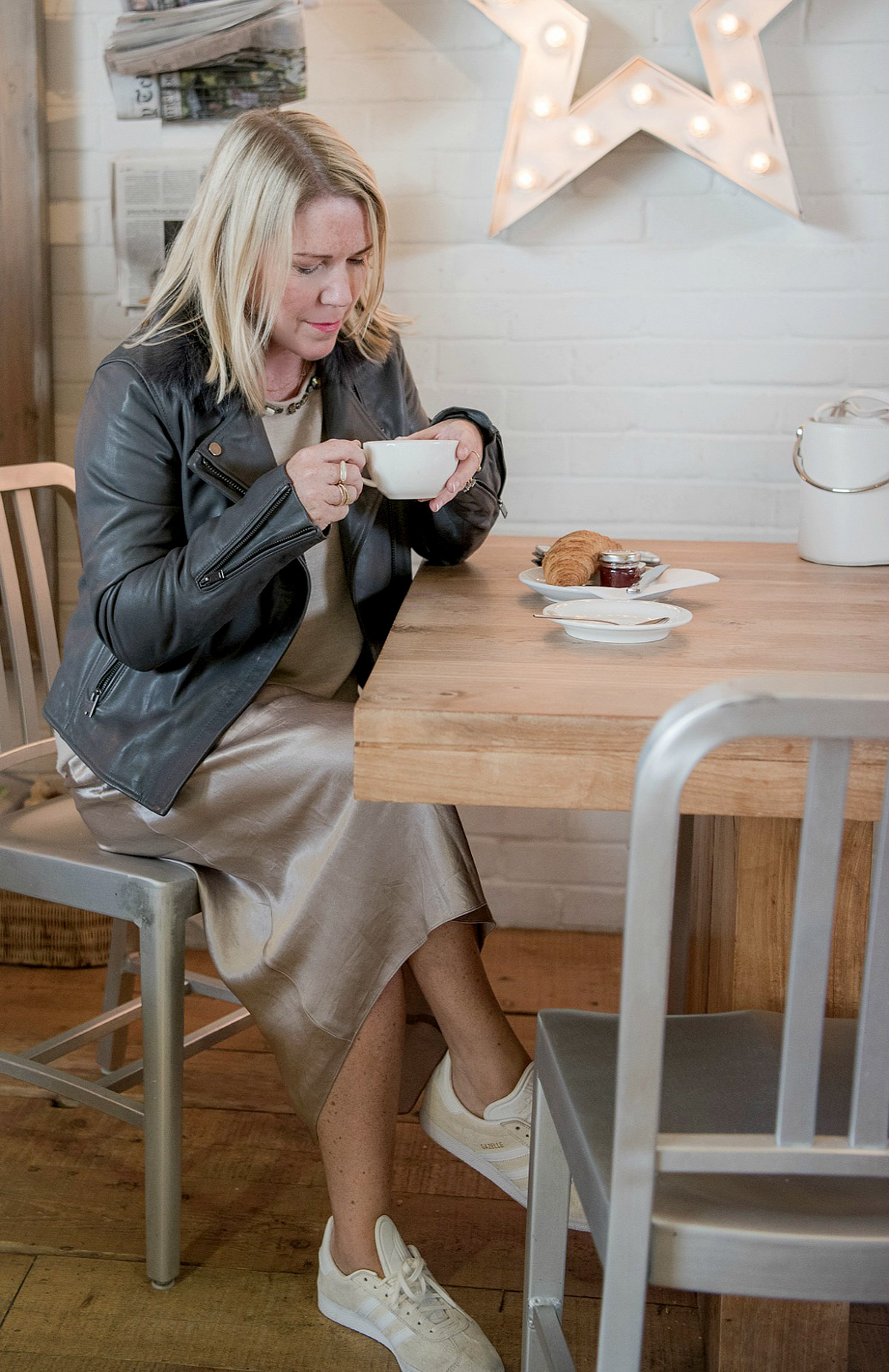 The White Company leather jacket, J.crew knit (similar here), Vince skirt, Adidas Gazelles.
I came across this leather jacket whilst doing a shoot for The White Company for a guest blog post over on their blog all about a week in outerwear…you can read that here. But whilst sporting it, I suddenly remembered why I loved a biker jacket so much and how versatile it really is. This season I've taken to wearing mine with maxi skirts and boots which is super on trend and actually an easy day to evening look too.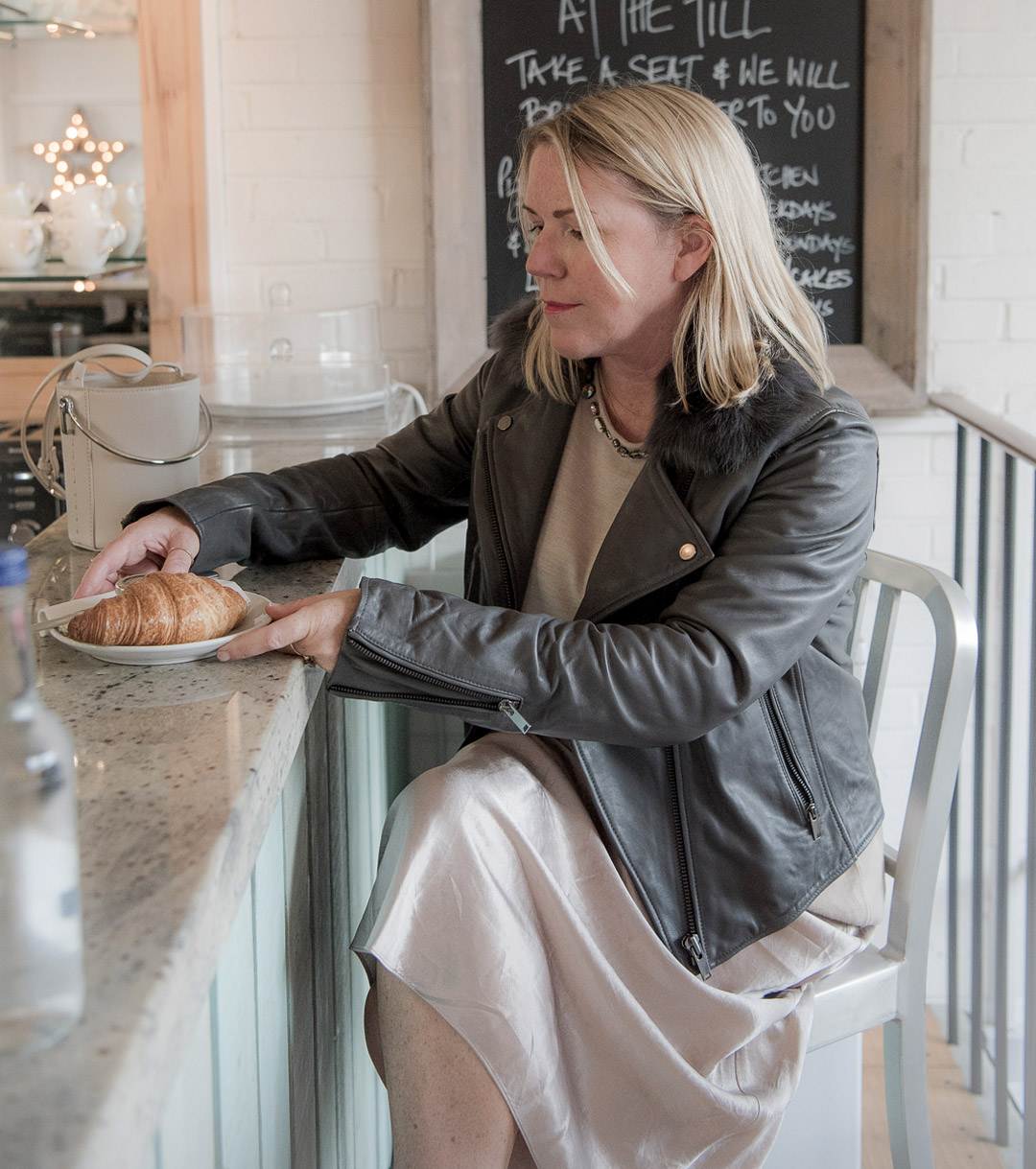 The leather jacket can normally be found as a classic biker or a bomber. With the biker make sure the shoulders fit right and if you're buying for the winter months, that you have the right size to enable you to layer underneath. The likelihood of your jacket stretching to fit you is slim, there will be some give, but buying the right size from the start will ensure years of happy wearing, as opposed to it being a one outing wonder. If you're leaning towards a bomber style make sure it has a loose fit around the waist but is snug on the hips and you can pop your hands in the pockets comfortably. The classic bomber has a blouson feel to the silhouette, there are longer versions around this season but might not be that flattering on the waistline so check where the hip length finishes.


The perfect leather jacket… where to shop.
There are tons of leather jackets out there. I normally look for something just under the £500 mark if I'm after a classic investment piece, but for more of a seasonal look, you can expect to pick one up from around £150-£300. Here are some of our faves out there right now… click the images to shop.

With thanks to my fave emporium One Forty Cranleigh, for letting us shoot in your gorgeous cafe.
I've added this post to the amazing #SaturdayShareLinkup run by lovely Catherine from Not Dressed as Lamb. Pop over there to discover some other lovely reads this weekend.
(Visited 331 times, 1 visits today)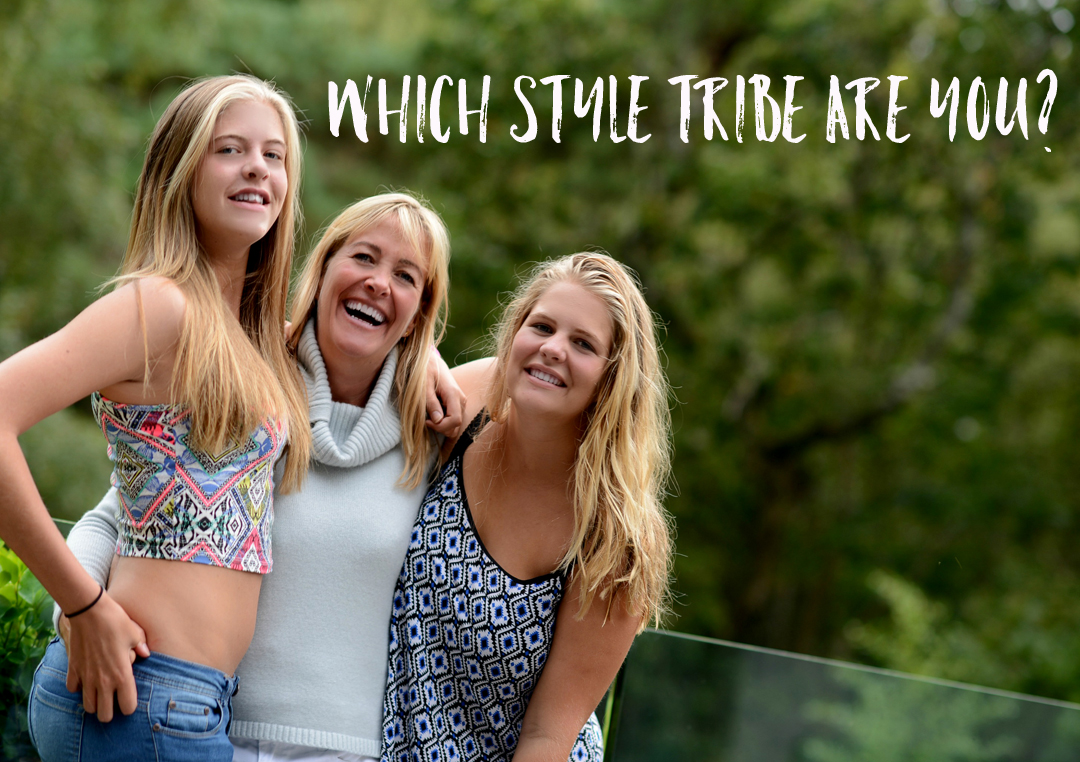 Style Tribe Quiz
Try our Style Tribes quiz to help figure out your Style ID
Get started with our free 5-minute style
tribes quiz - sign up to download