Vintage Tea Party… the setup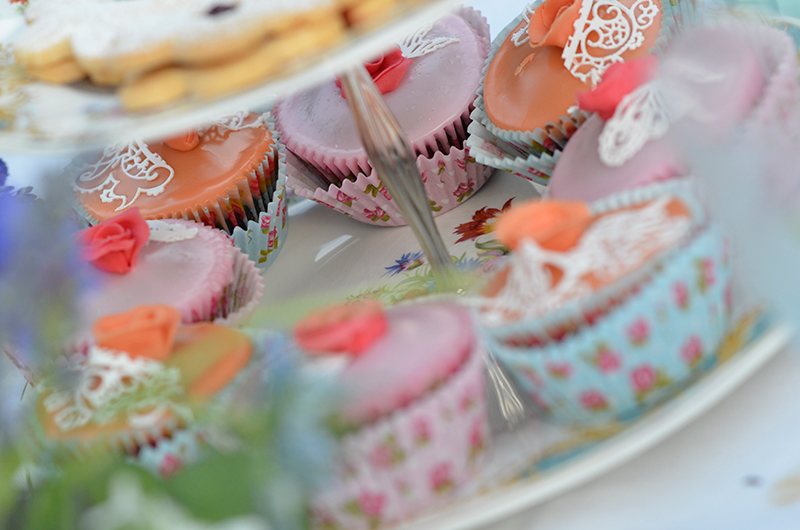 This time last week I was on a massive clear-up operation after we hosted a vintage tea party for my daughter and her buddies who are just finishing school after their GCSE exams. Two of their gang are leaving for pastures new, so we put together a fun surprise evening for 22 teens in tea dresses.
We set up earlier in the day with some big long tables in the garden and a bunch of old chairs we had begged borrowed and stolen from friends, family and neighbours. We'd been scouring Pinterest for ideas on a secret board between us as the party was a surprise, so we didn't want all the attendees to know what we had in store. You can now see the board on my Pinterest account if you want to nab some of the ideas.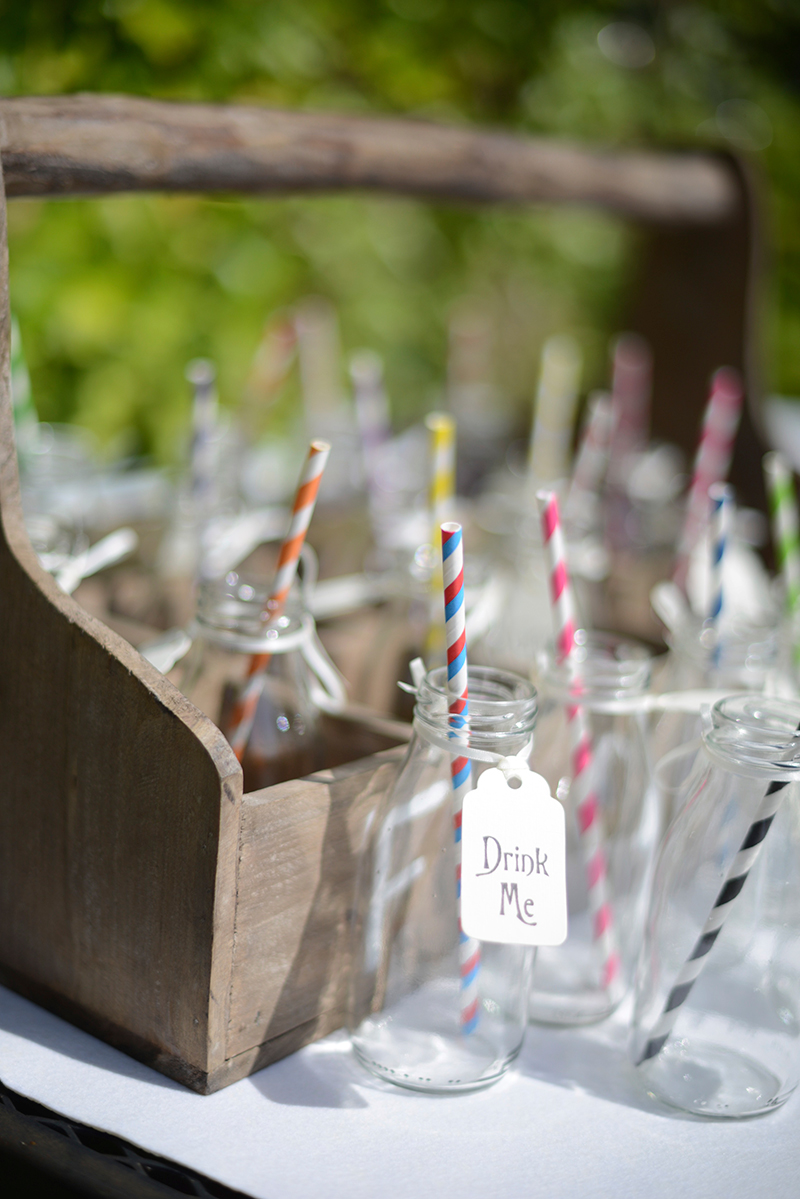 Vintage milk bottles from Lakeland, straws from Tiger, Drink Me labels from Etsy. Wooden 'Flower' tray/basket from Homesense.
It's amazing what you can find via Pinterest – spookily most of these ideas we found on the wedding and bridal party boards.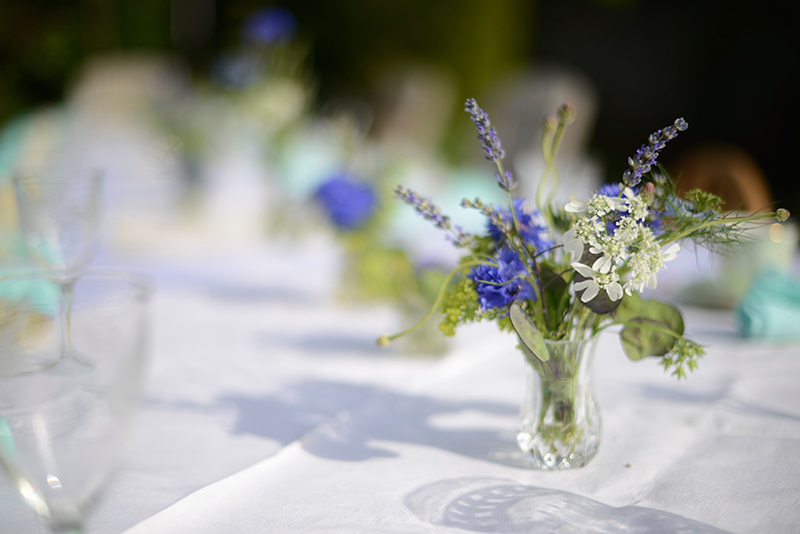 Flowers and vases from my favourite flower shop Kingfisher Farm Shop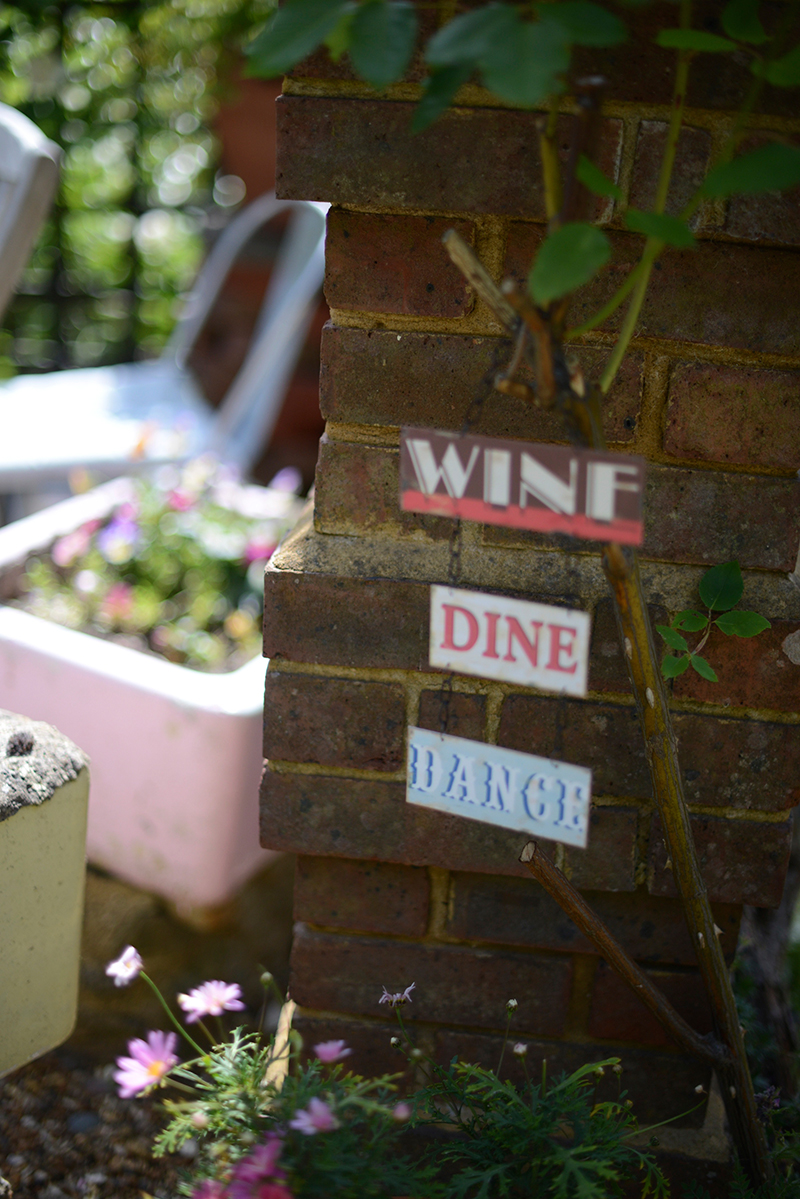 We had thought about borrowing loads of vintage crockery for the event, but in the end we went for the simple option of hiring from lovely Cherry at Tea Times. We gave her our brief and she came up with the exact combination of pieces for our needs.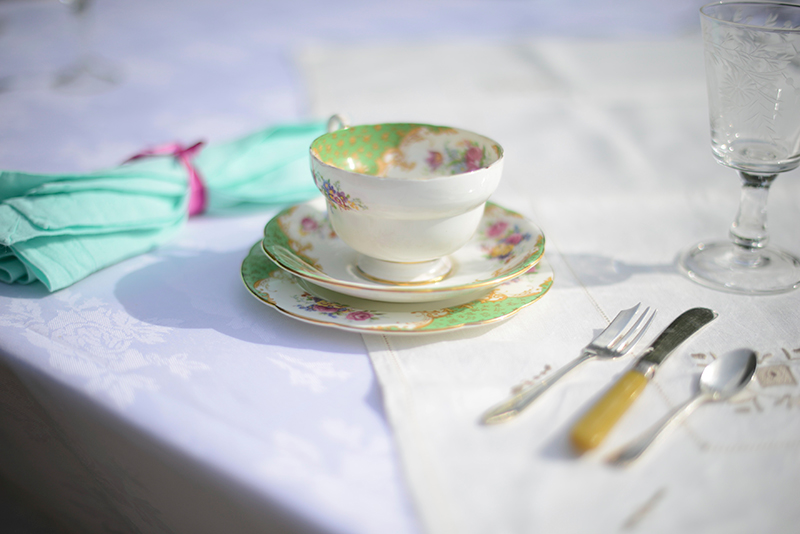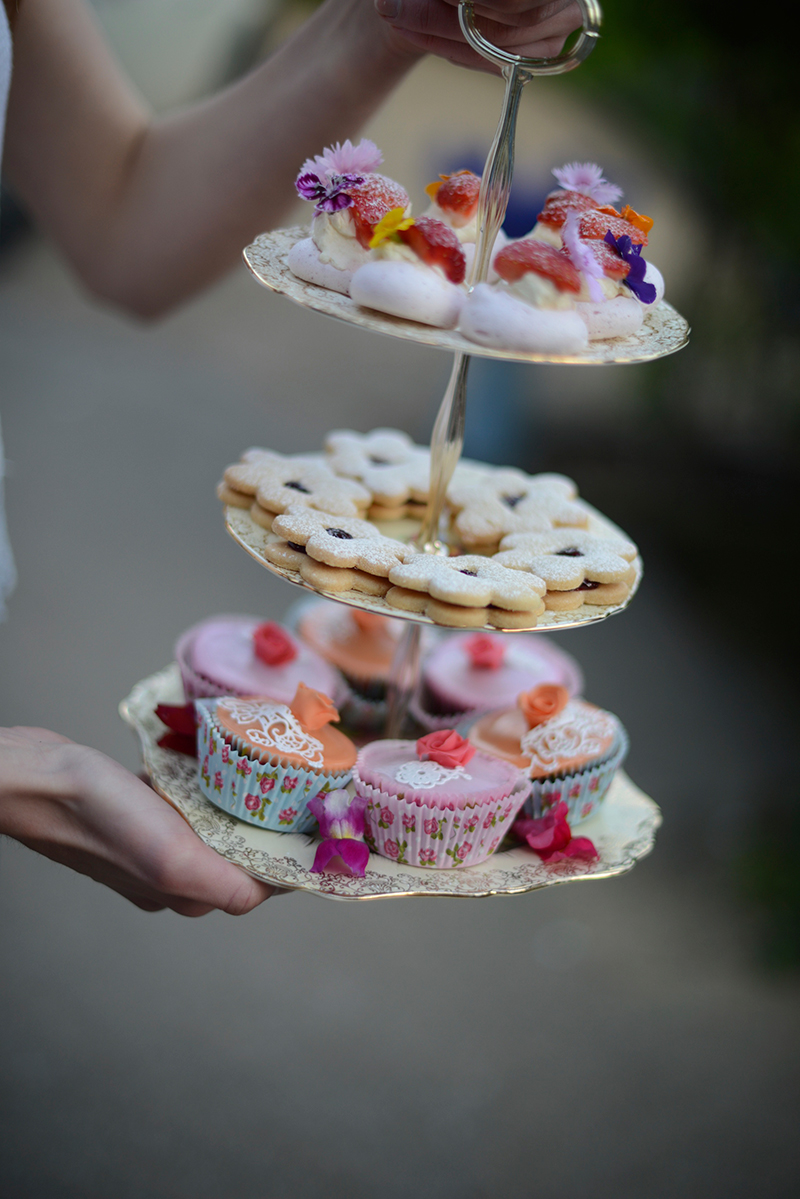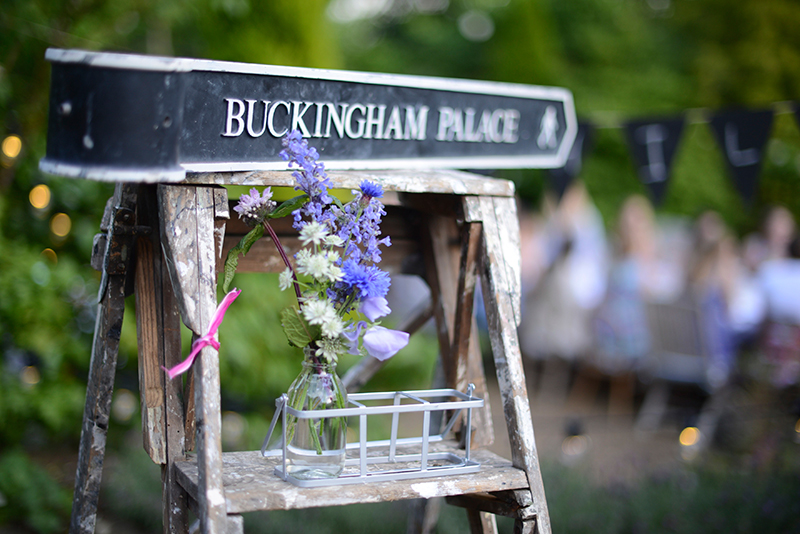 I'd snapped up the offer of help in the set up by my stylish Interior Design buddy Jo Brown, who came up with this awesome frame in an archway idea for a photo shoot for the girls. You could use any frame – but she happened to have this crazy pink baroque frame which had come with a mirror but was broken, so we improvised with a bit of rope and a wobbly ladder and hung this up – which then looked amazing when the girls had their photoshoot as the sun went down…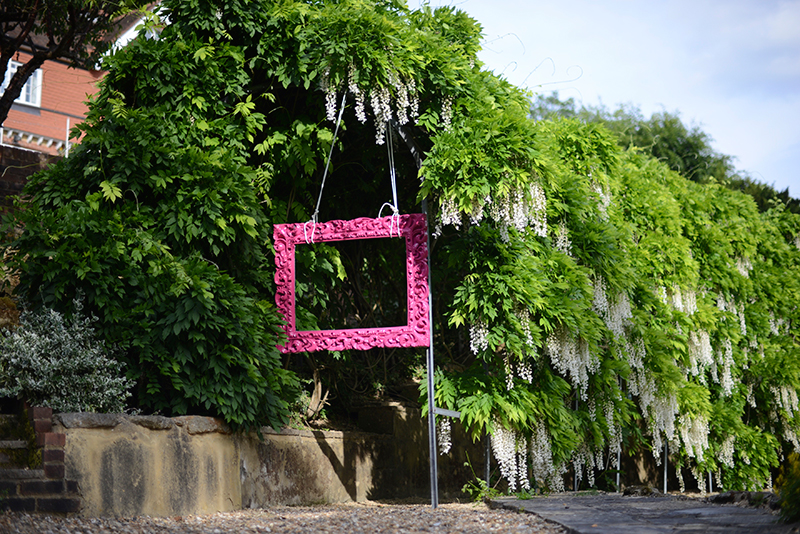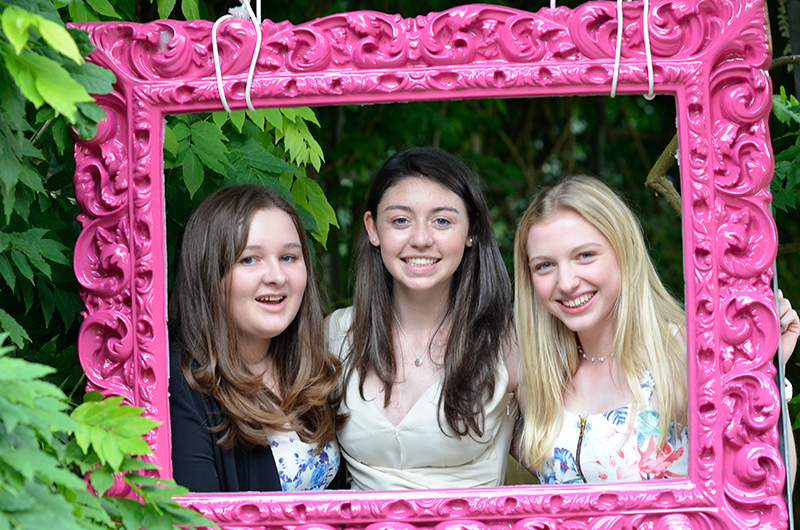 You can find oodles of wooden baroque picture frames to try out the same idea for you party from Etsy here.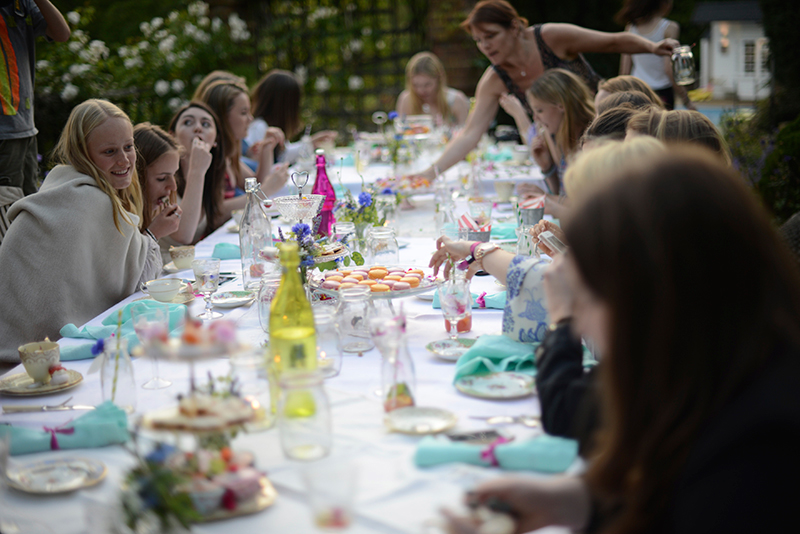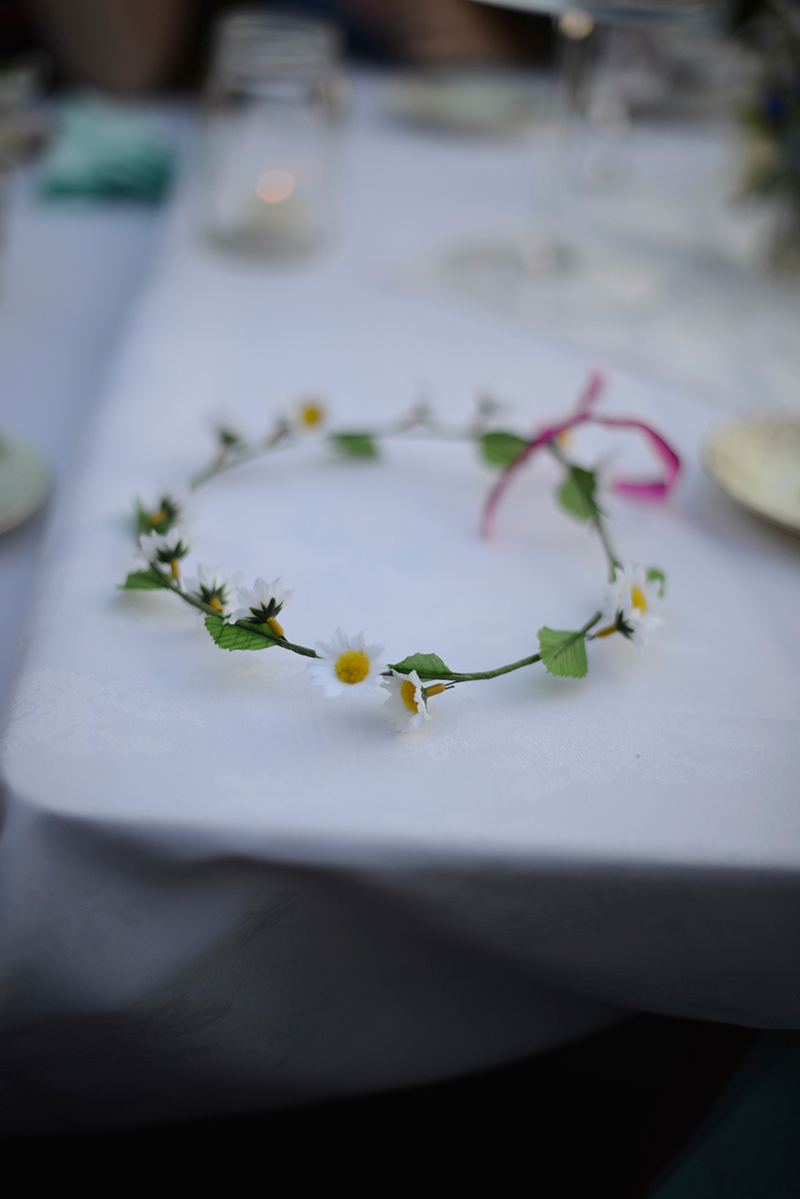 Vintage Tea Party… the food
For the food, we brought in the professionals with freelance chef Anna Beazeley who came up with some super cute tea party ideas which were both savoury and sweet and devoured in nano-seconds. These included home made jammy dodgers…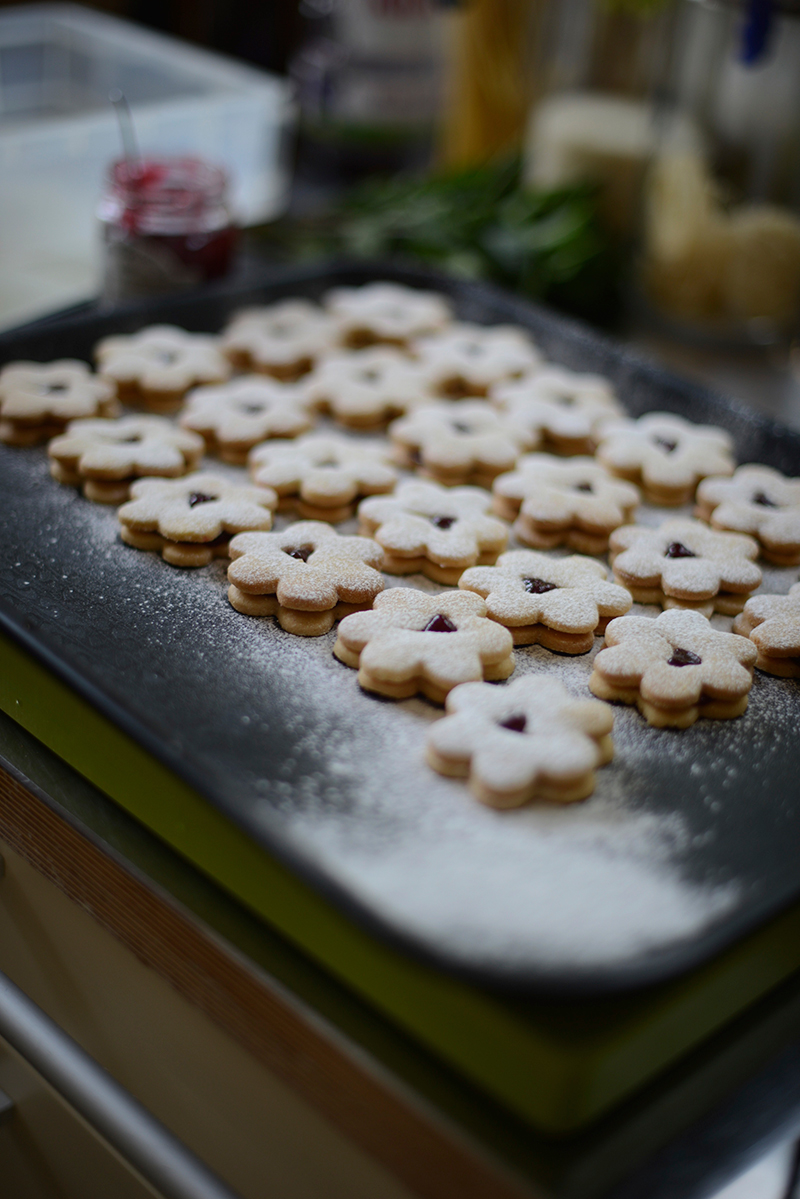 The cutest little sandwiches with crusts cut off … obvs!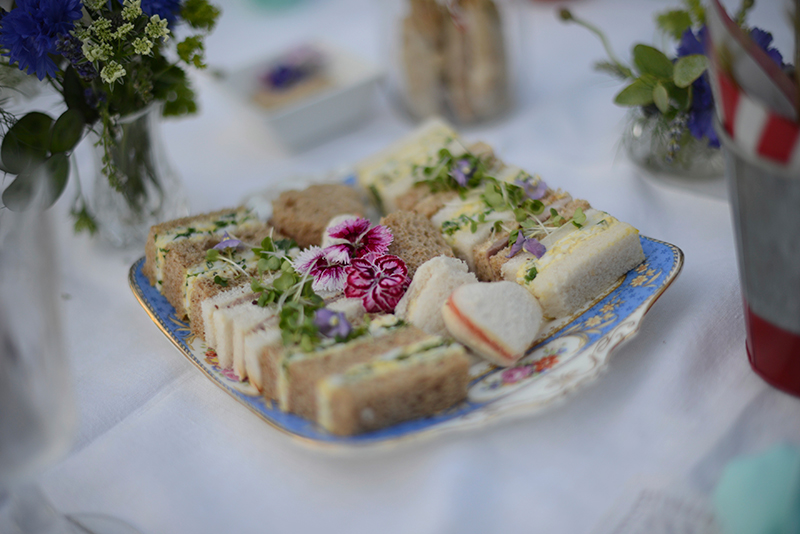 Sausages on sticks in french fry cups from Crate & Barrel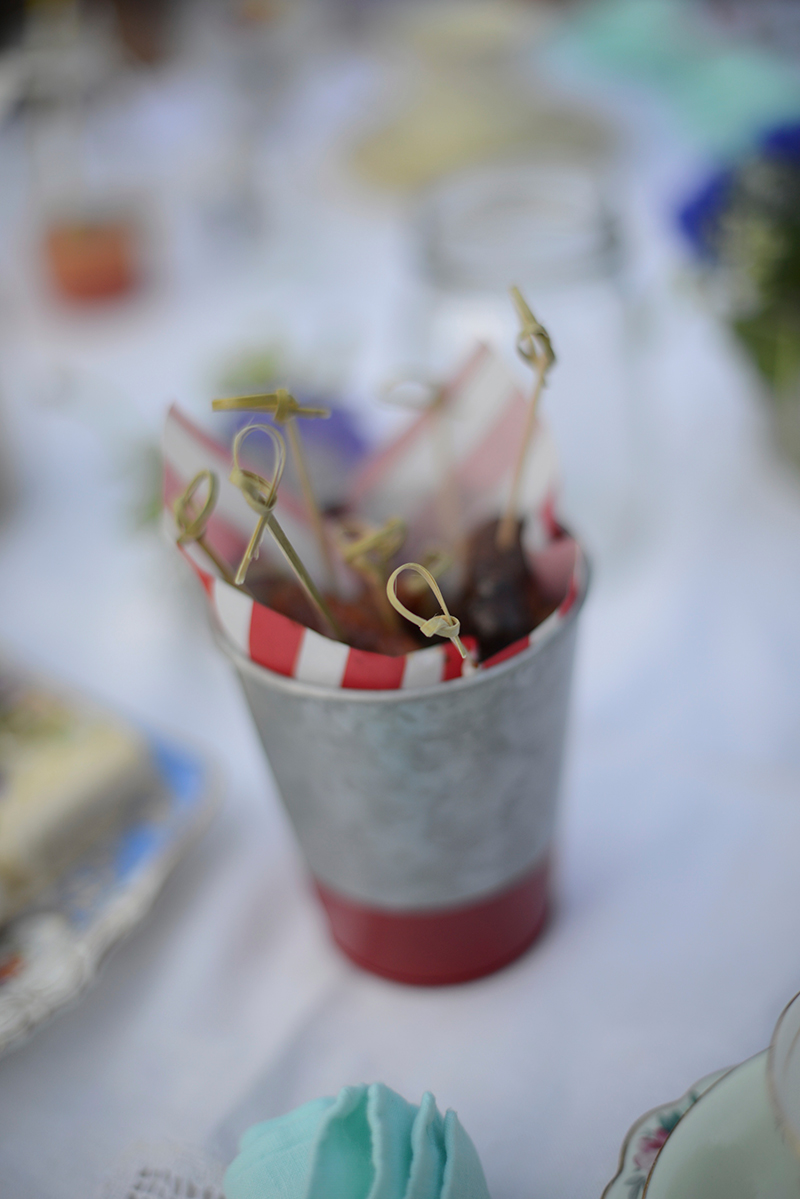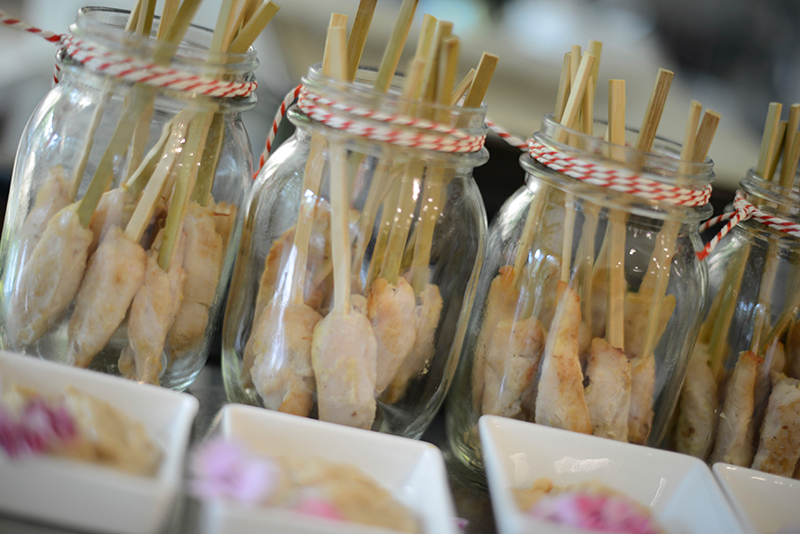 Chicken satay in Mason jars from Etsy which we also used for lights with tea lights in.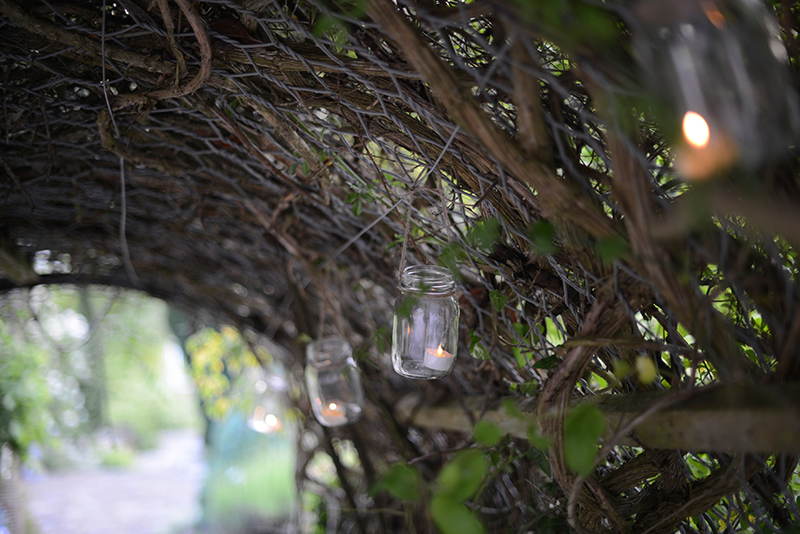 Of course, a vintage tea party is no good without cakes…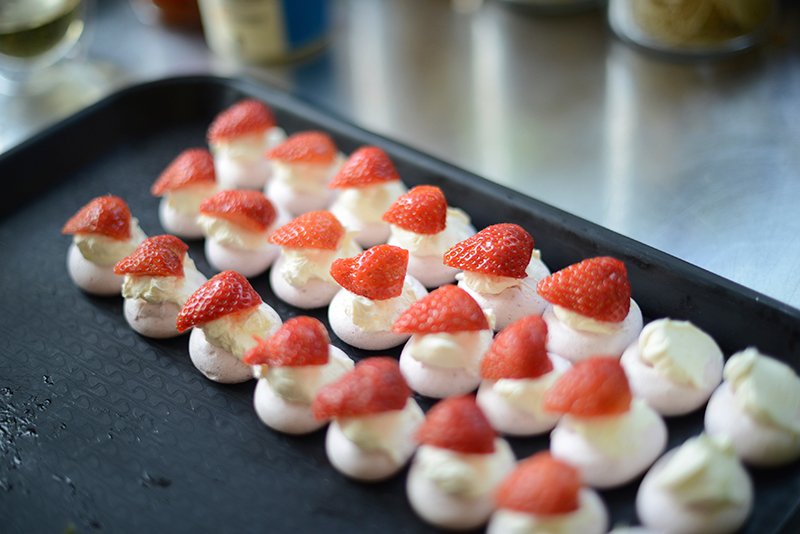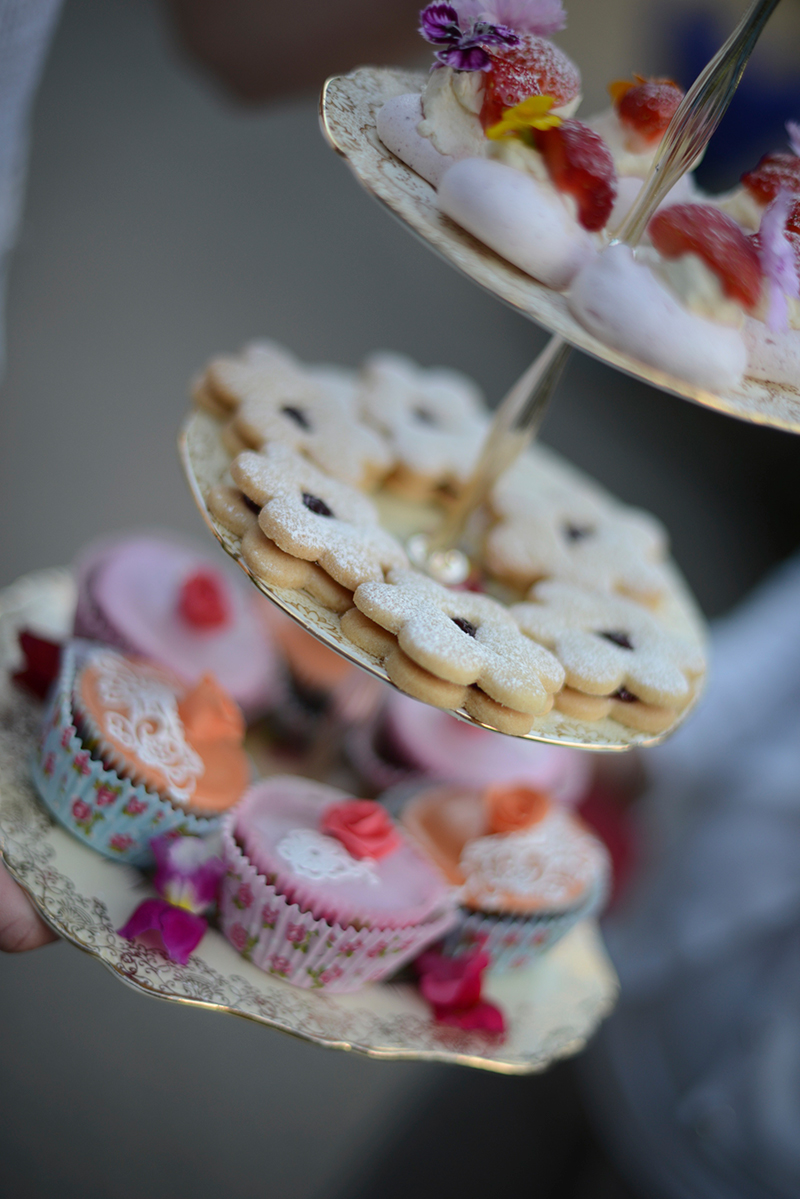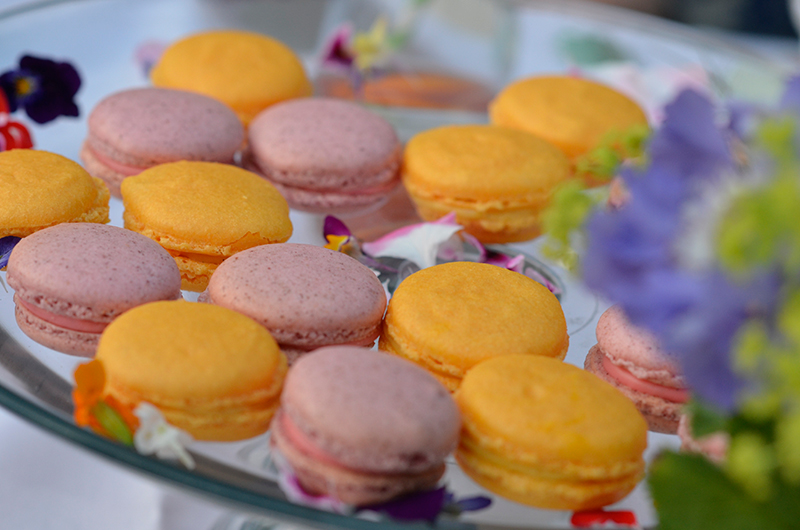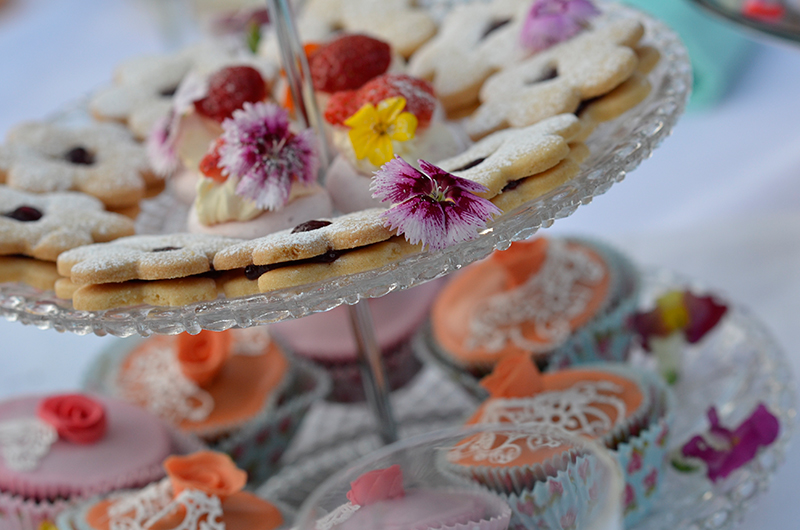 The girls drank mocktails created by Anna, but we also popped ice cubes in their water glasses with edible flowers in which we'd ordered from First Leaf. You can read all about how much fun they were to make on this post here.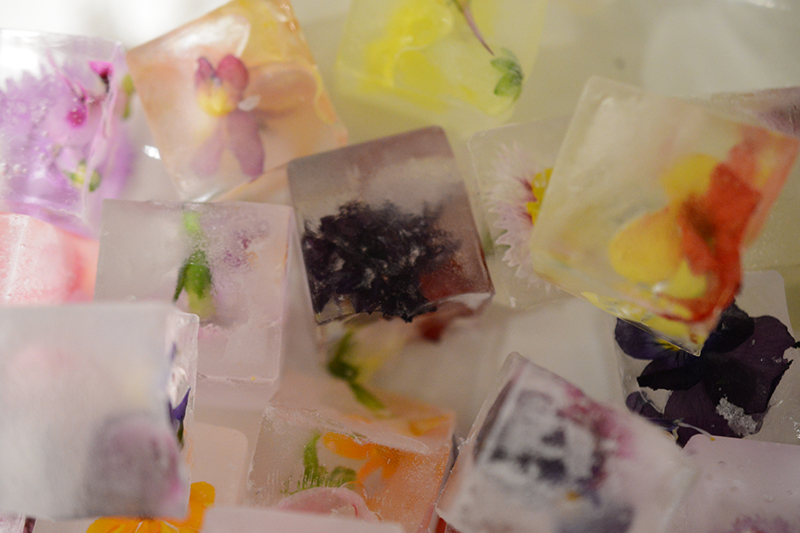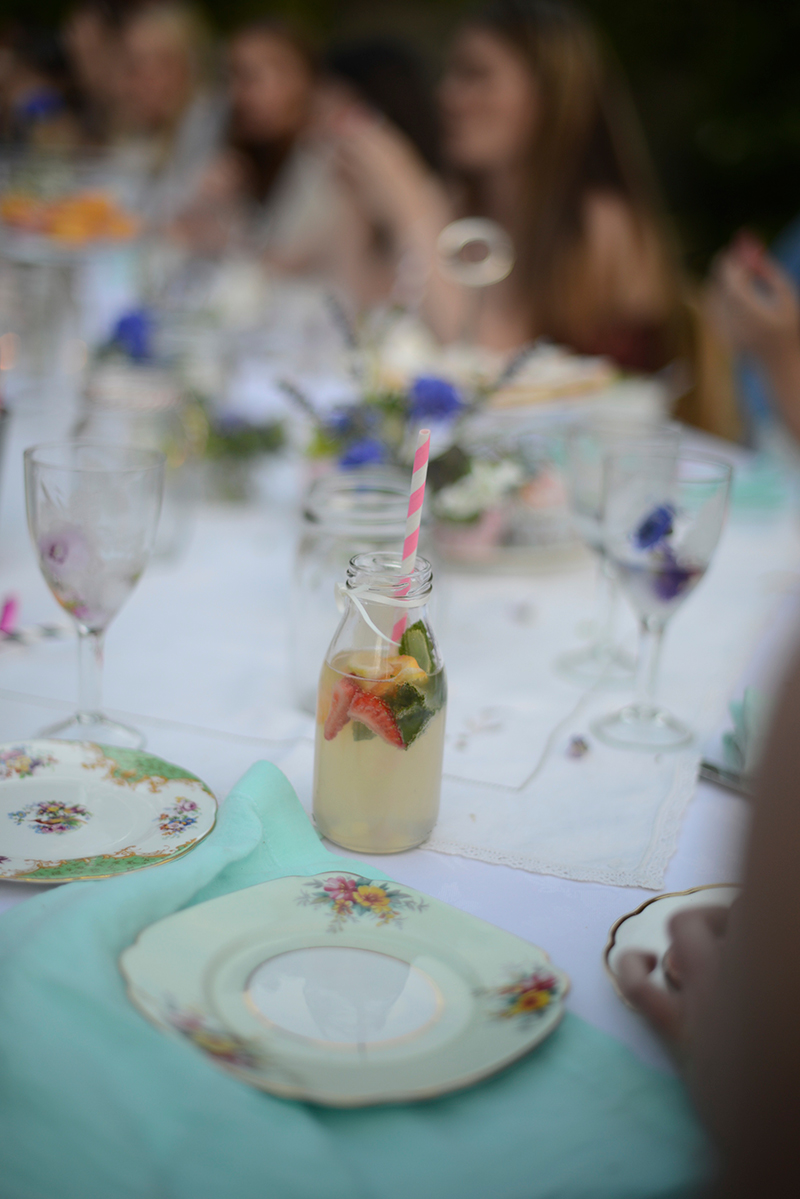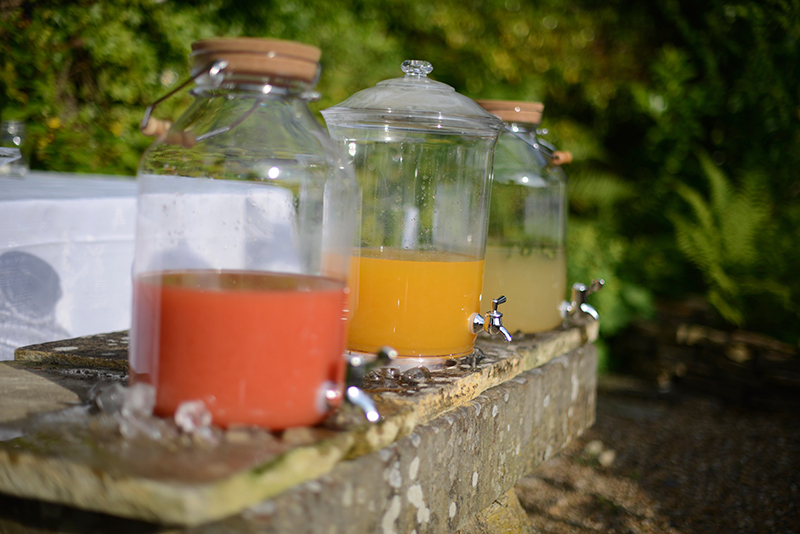 Drinks dispensers from Crate & Barrel and John Lewis.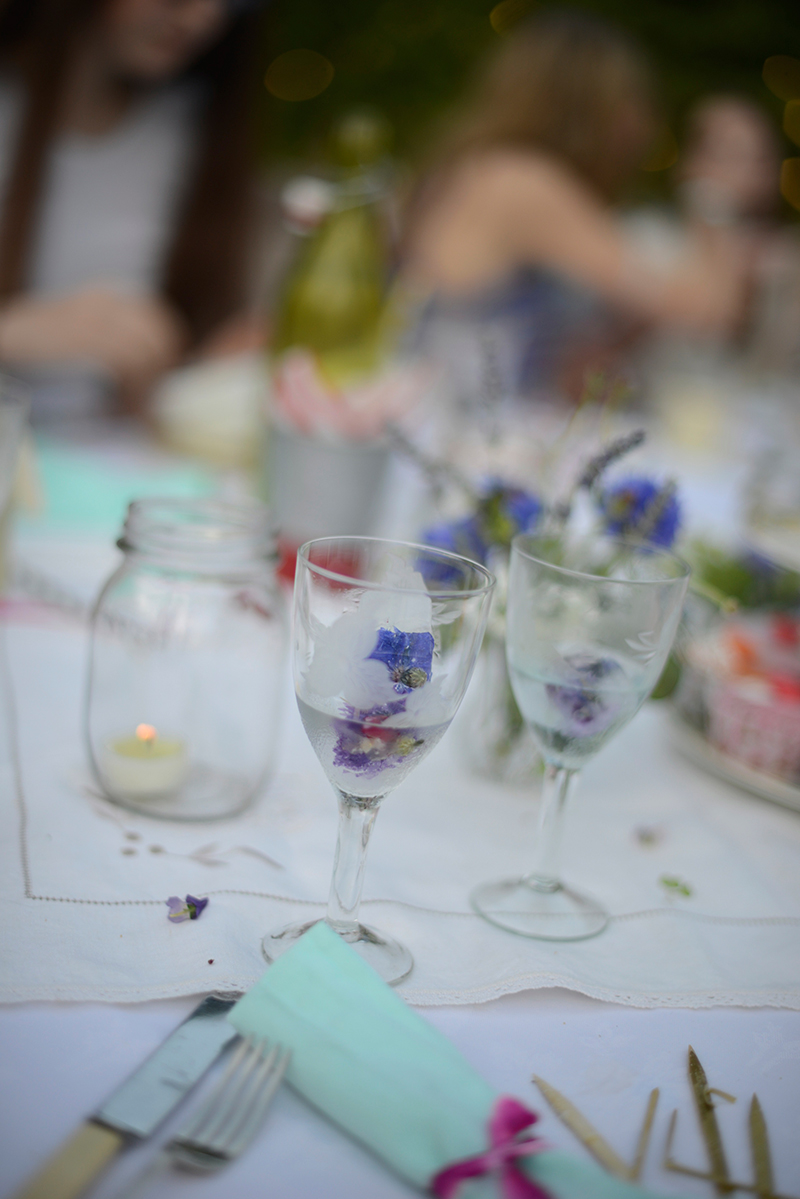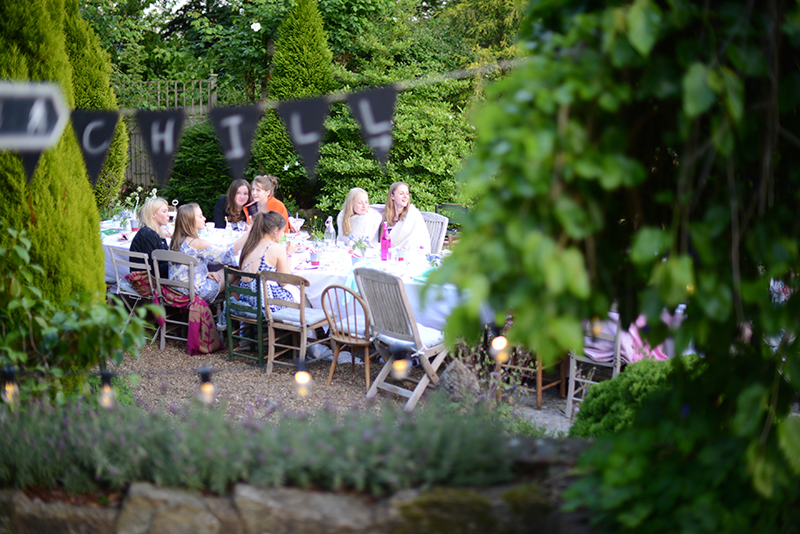 As dusk fell it was time to light a few sparklers and set off some Chinese lanterns in the garden to complete a fab evening of feasting and fun.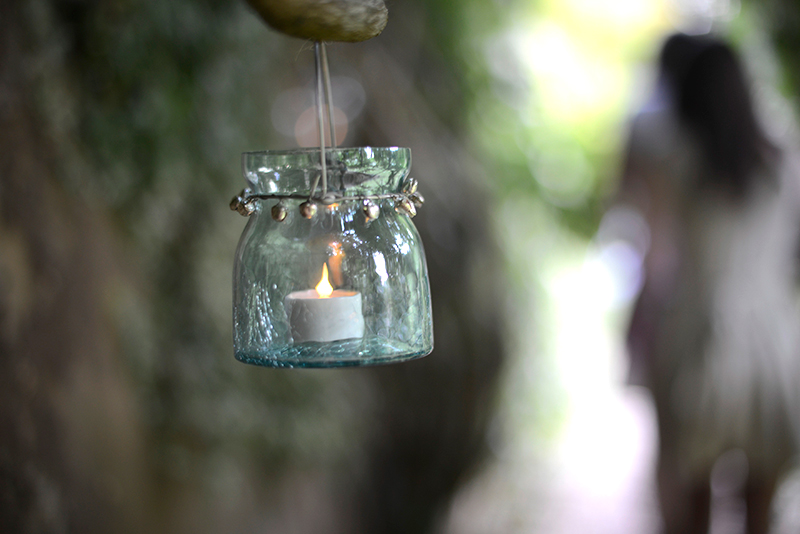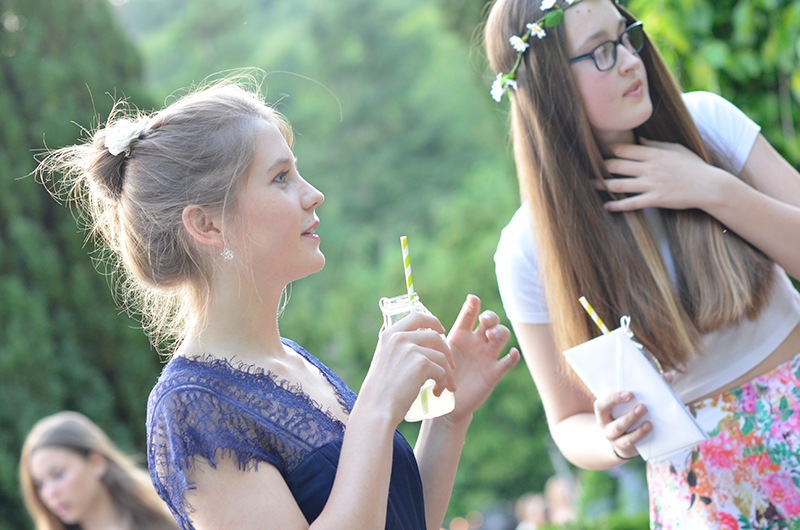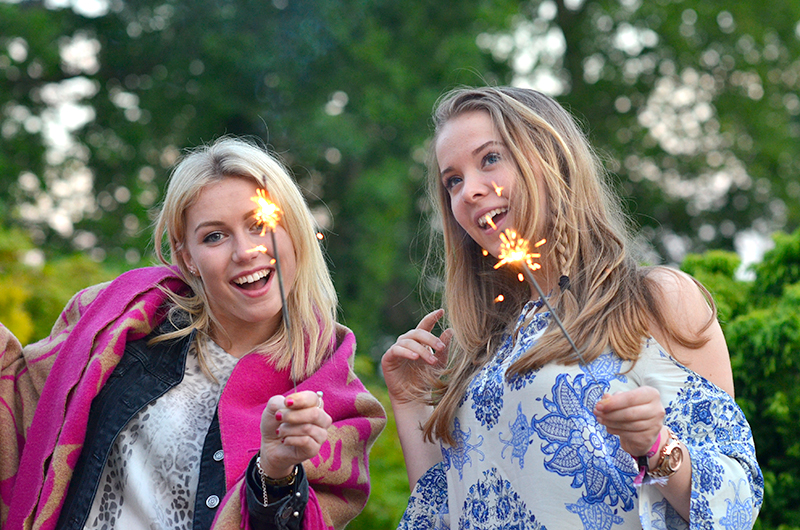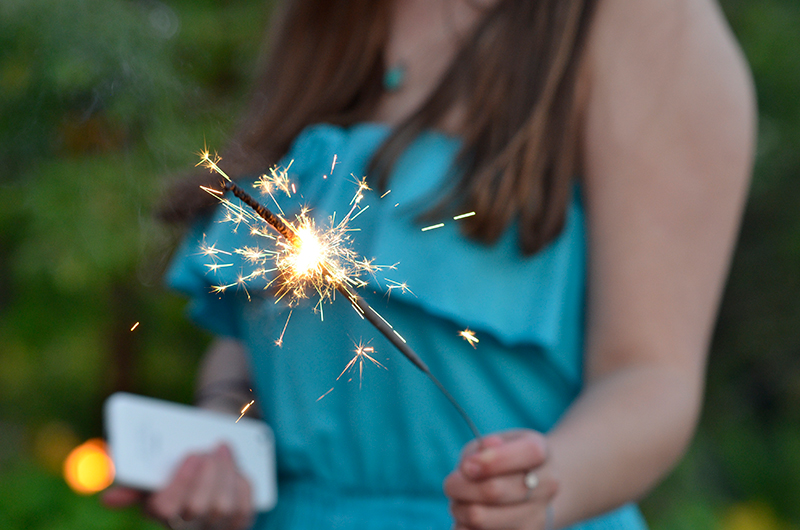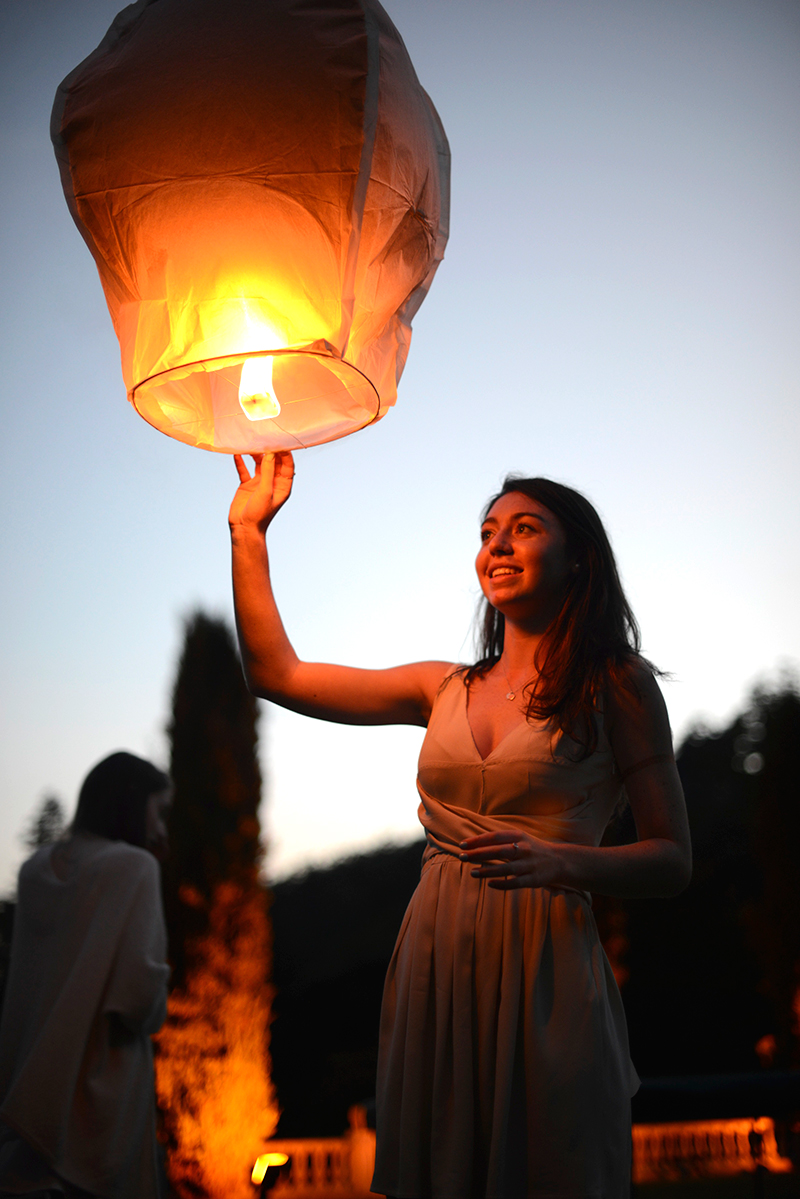 (Visited 113 times, 1 visits today)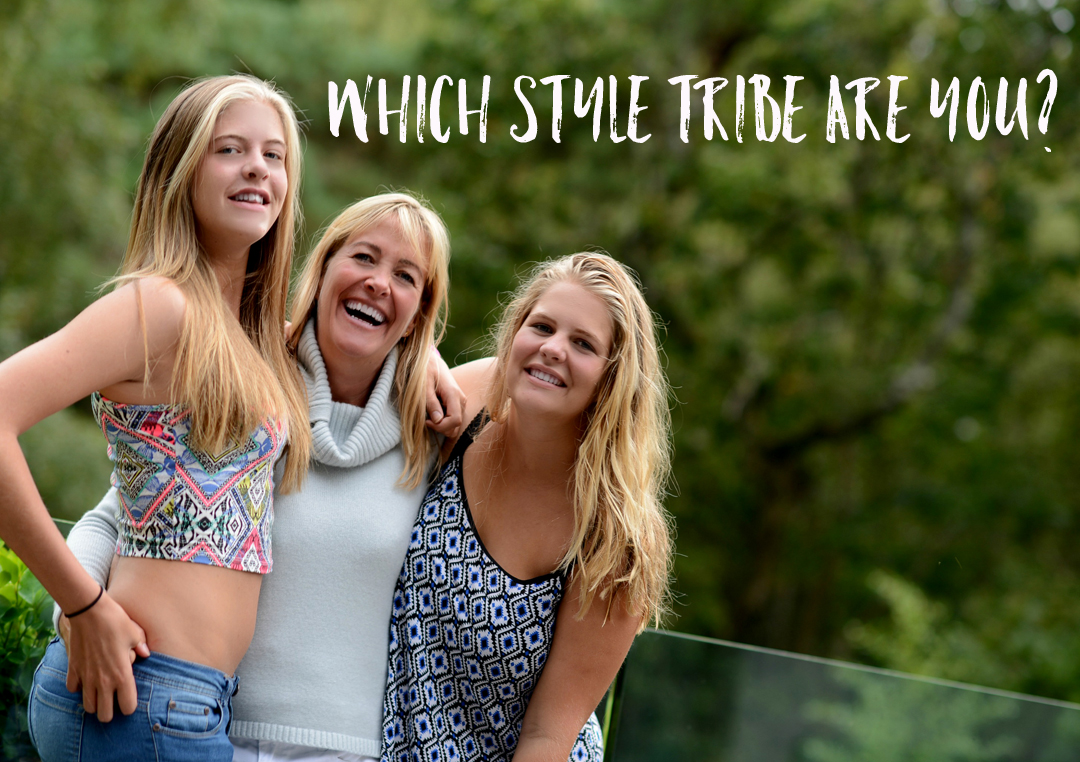 Style Tribe Quiz
Try our Style Tribes quiz to help figure out your Style ID
Get started with our free 5-minute style
tribes quiz - sign up to download