How to tie a hand tied bouquet with no tears.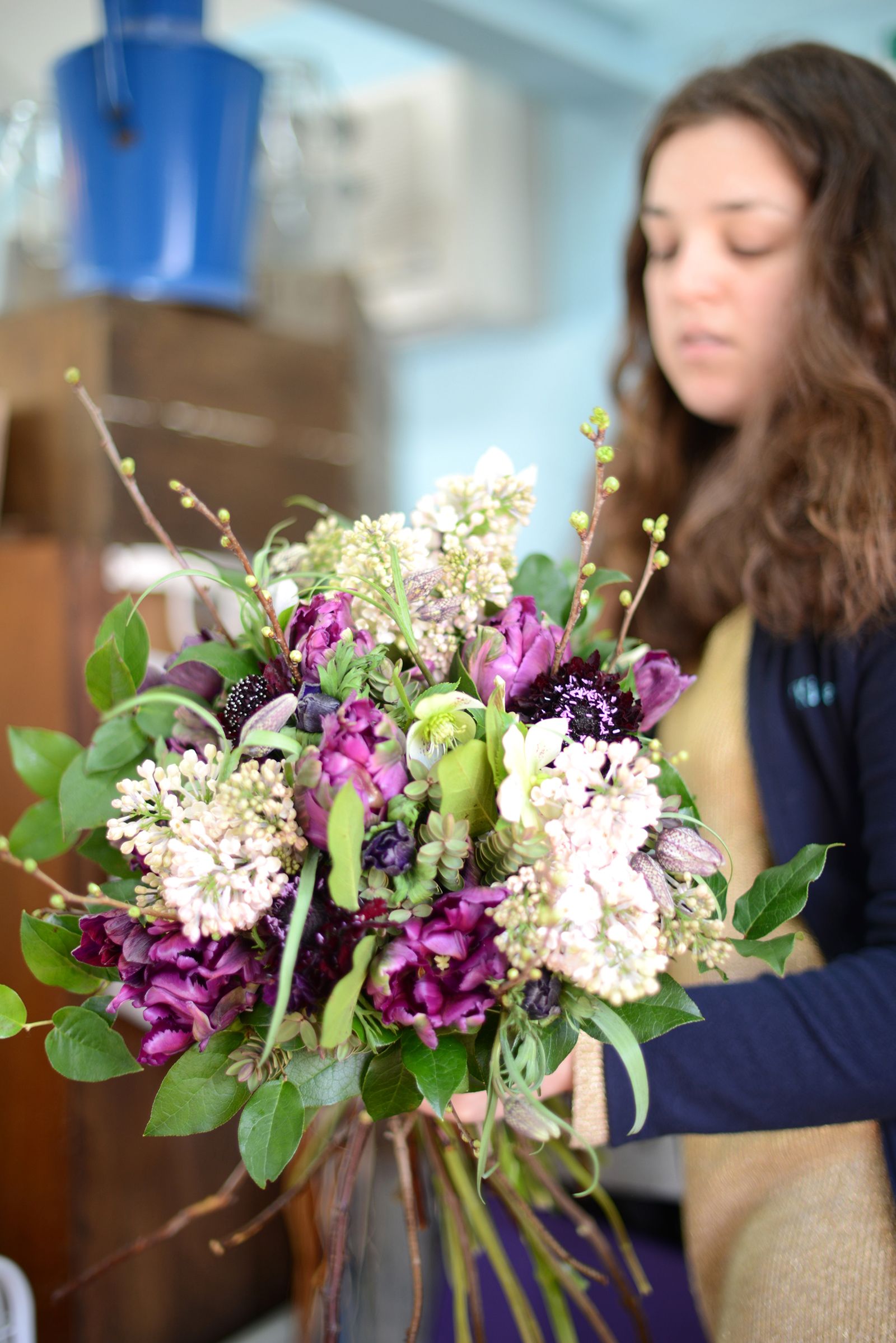 The clocks changed in the UK this weekend and Easter will be upon us next weekend before we know it. At this time of year, I love to start getting back into the garden, picking up new spring pieces for the house, and filling the place with fresh flowers to finally kick dull old winter into touch. I love a hand tied bouquet, but, to be honest, am pretty rubbish at knocking them up myself. So this weekend I thought I'd head to my local flower experts at Kingfisher Farm Flower Shop in the Surrey Hills, to get a little lesson on how to tie a hand tied bouquet with no tears.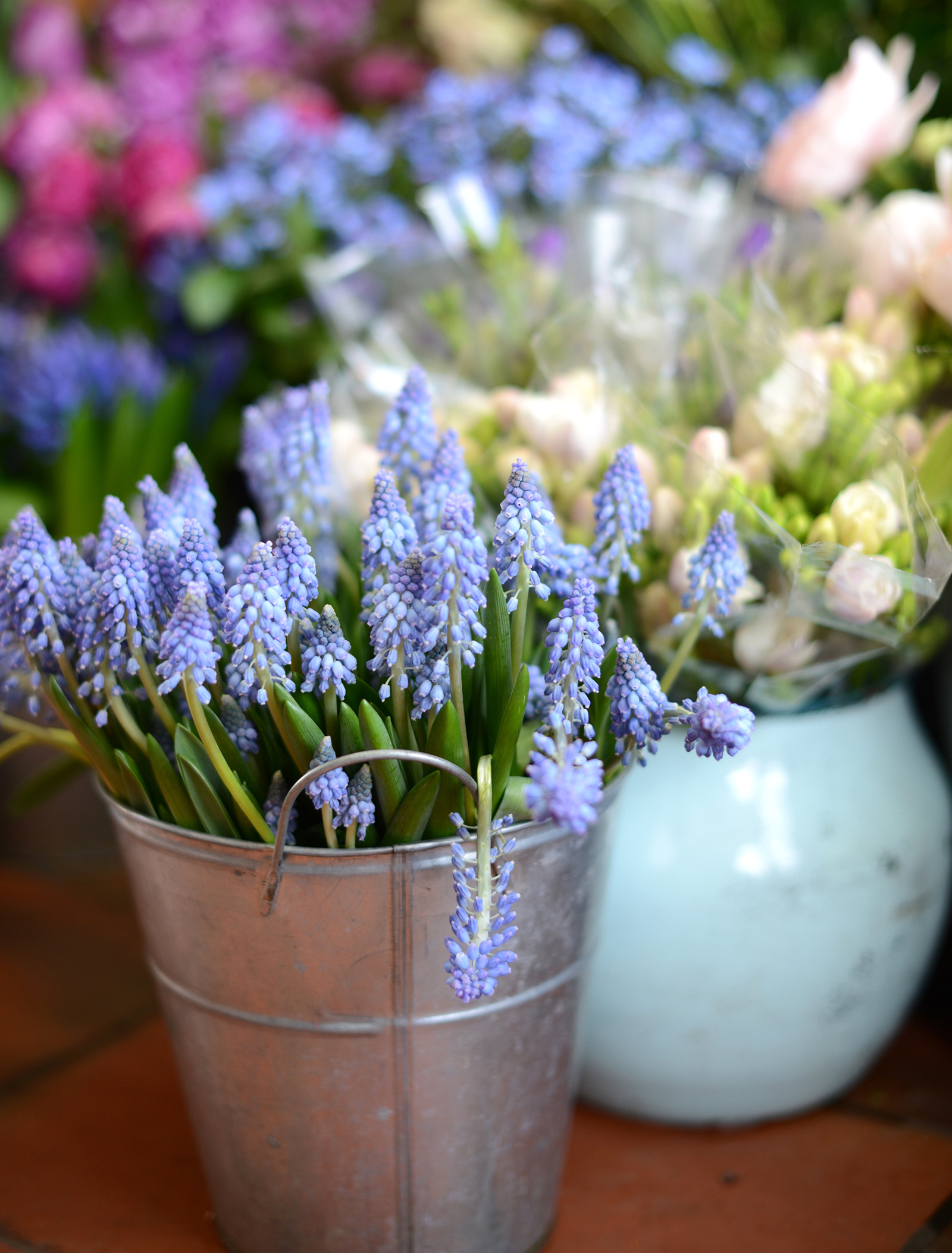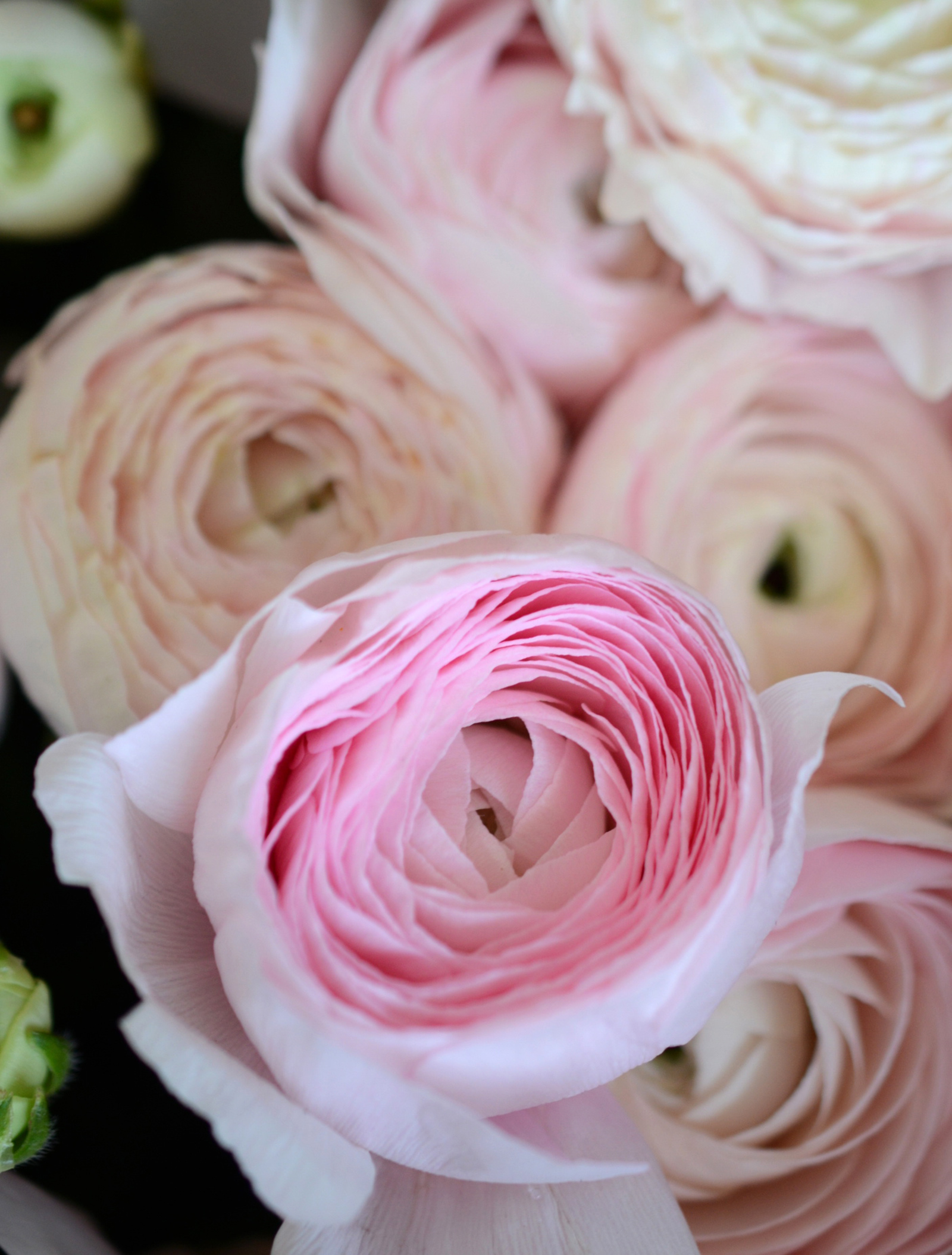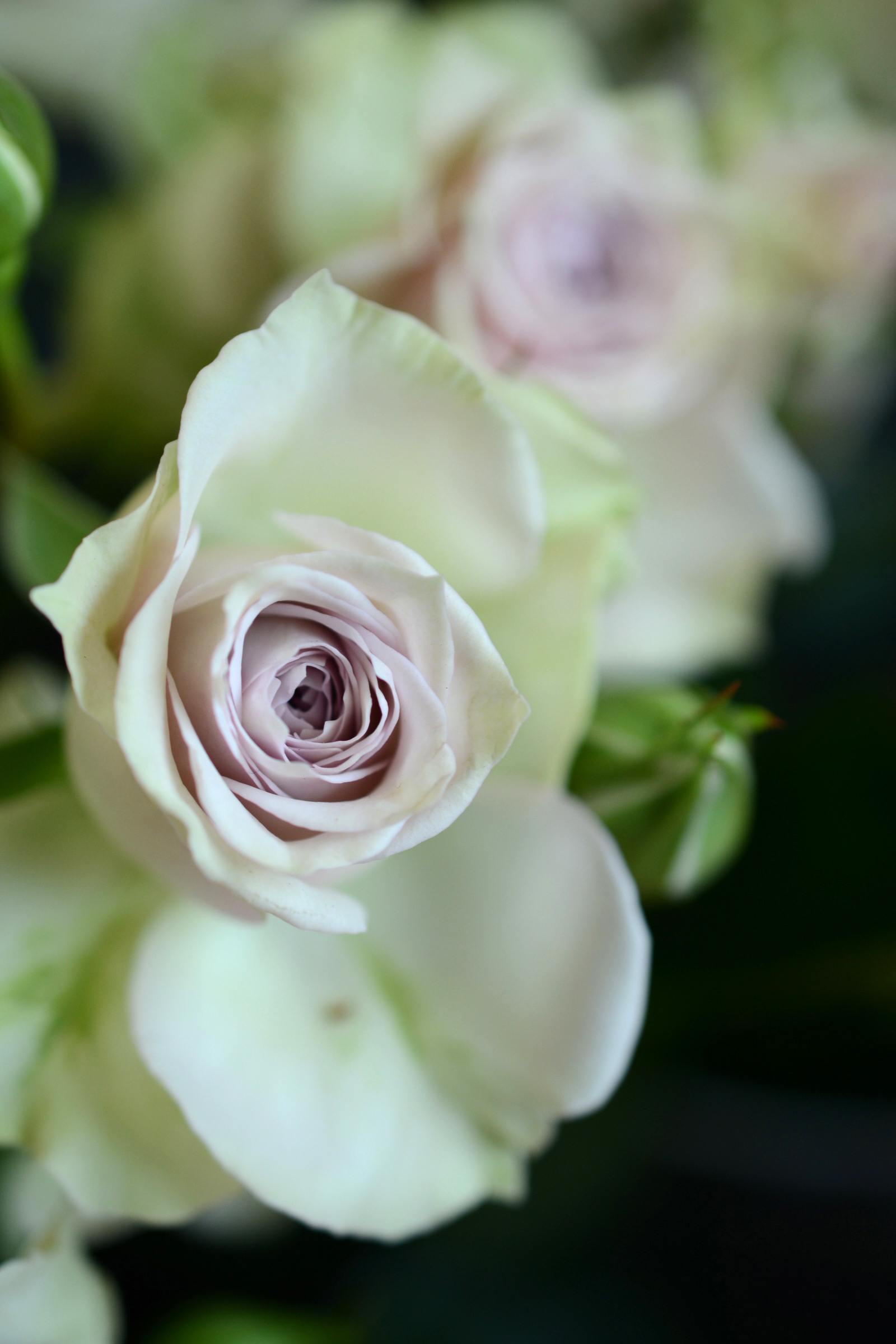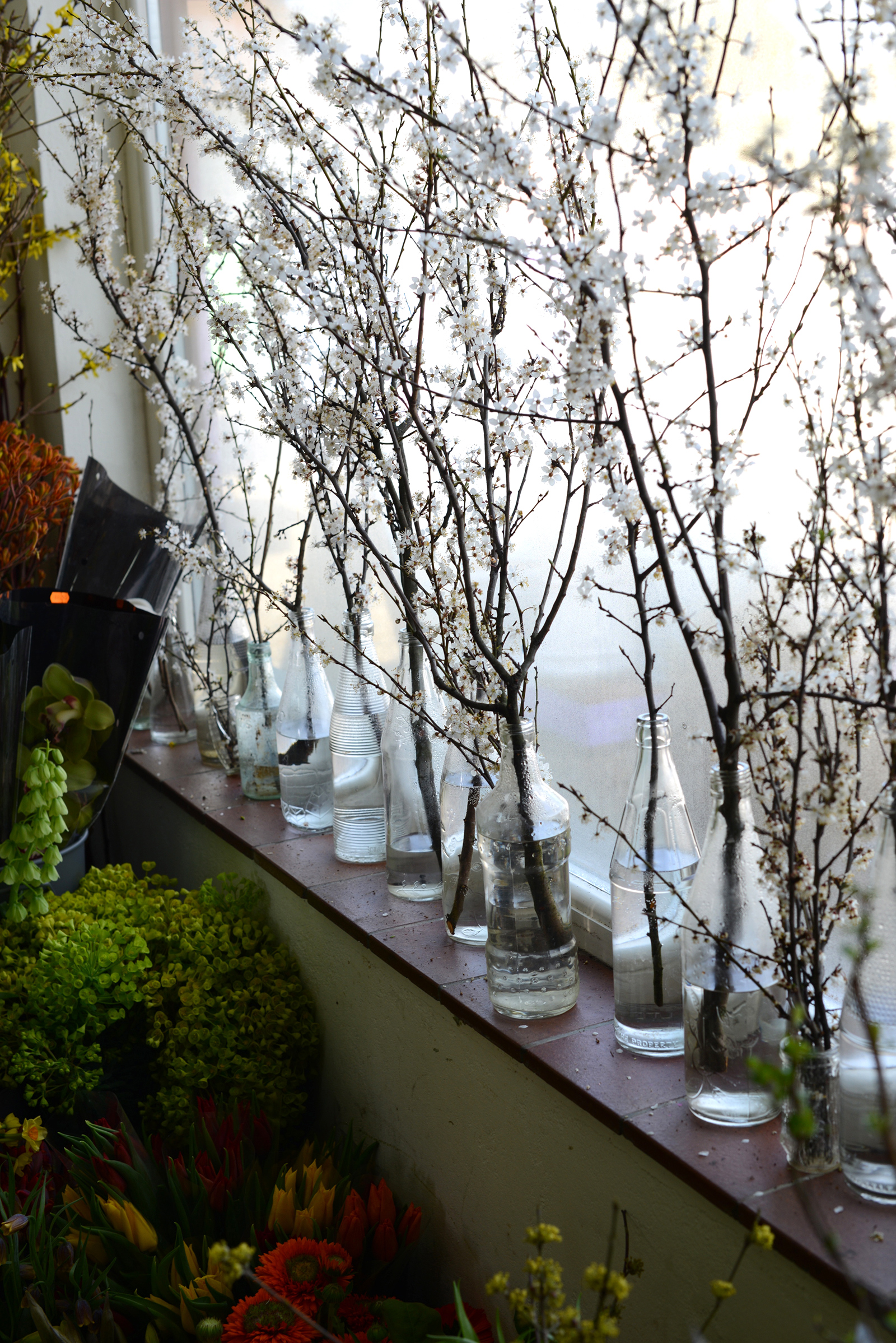 Once you enter the flower shop, your senses are immediately delightfully overwhelmed by the stunning smells and a massive array of floral treats to choose from. The lovely Daisy was on hand to guide me through her hand-tied bouquet easy-to-follow method.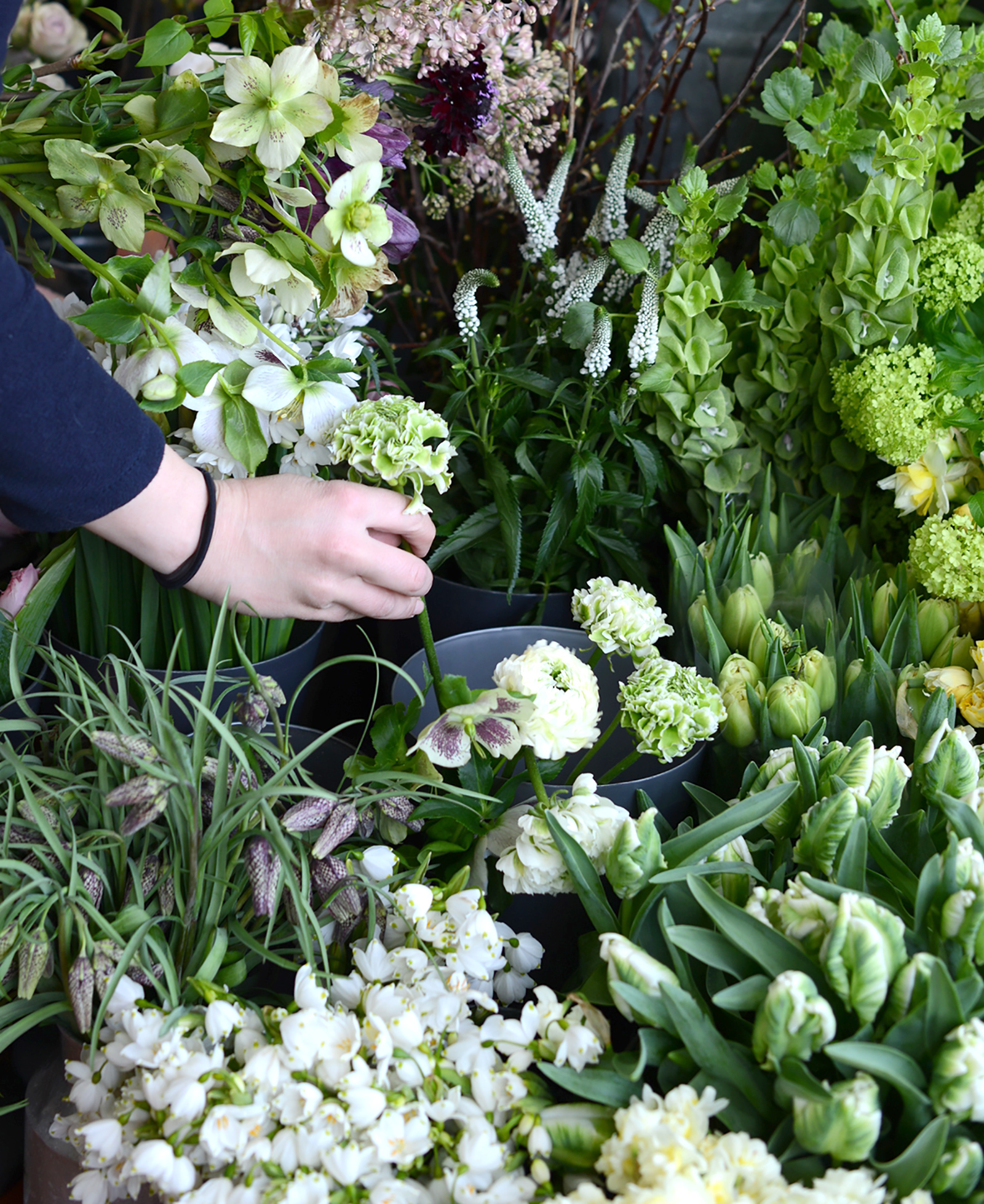 First up – select a range of flowers to use. Daisy recommends around 4 or 5 different types of blooms and some foliage to use as the scaffolding or structure for your bouquet.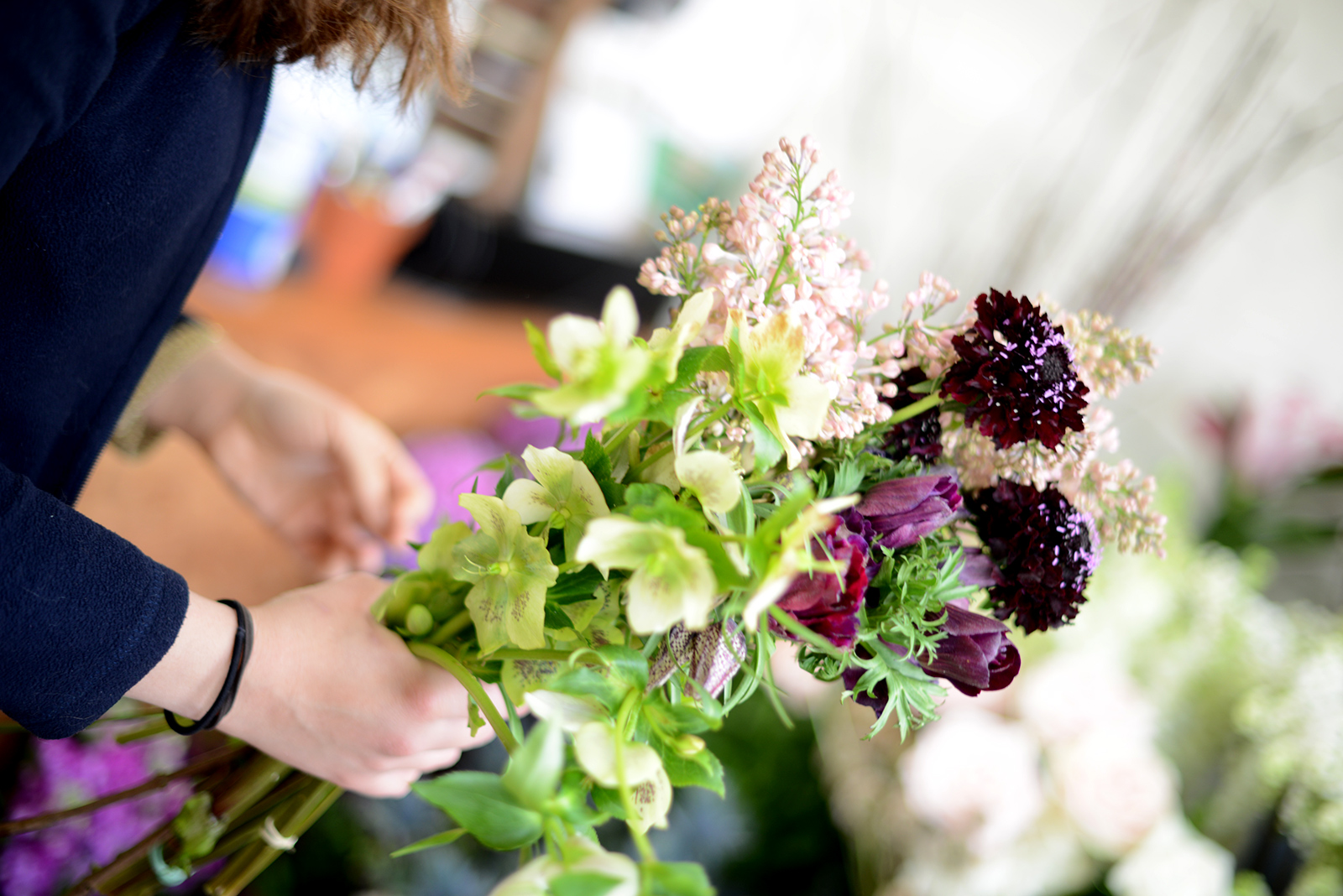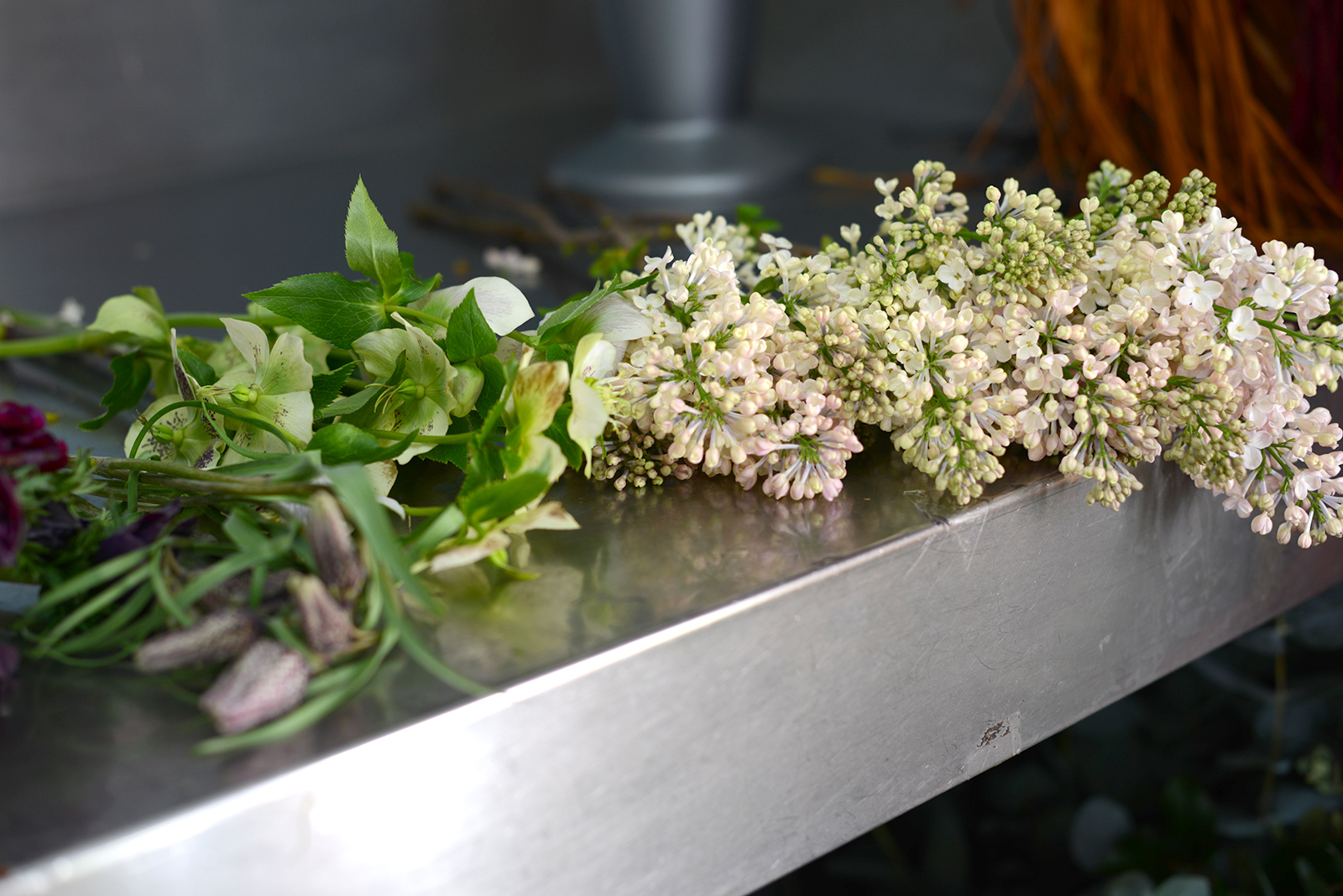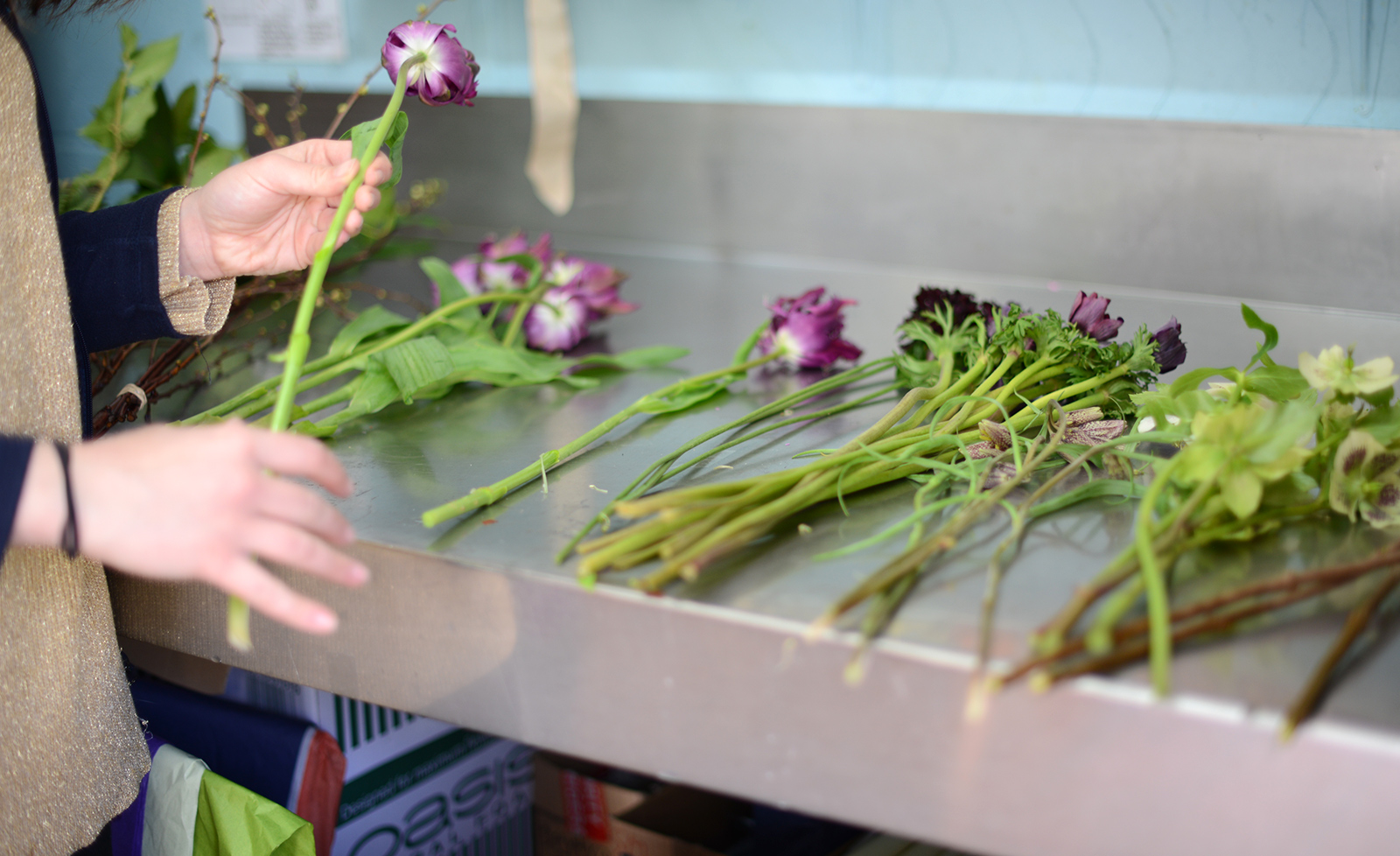 Next up – strip the stems so that you don't have any messy leaves getting in the way as you're putting your masterpiece together.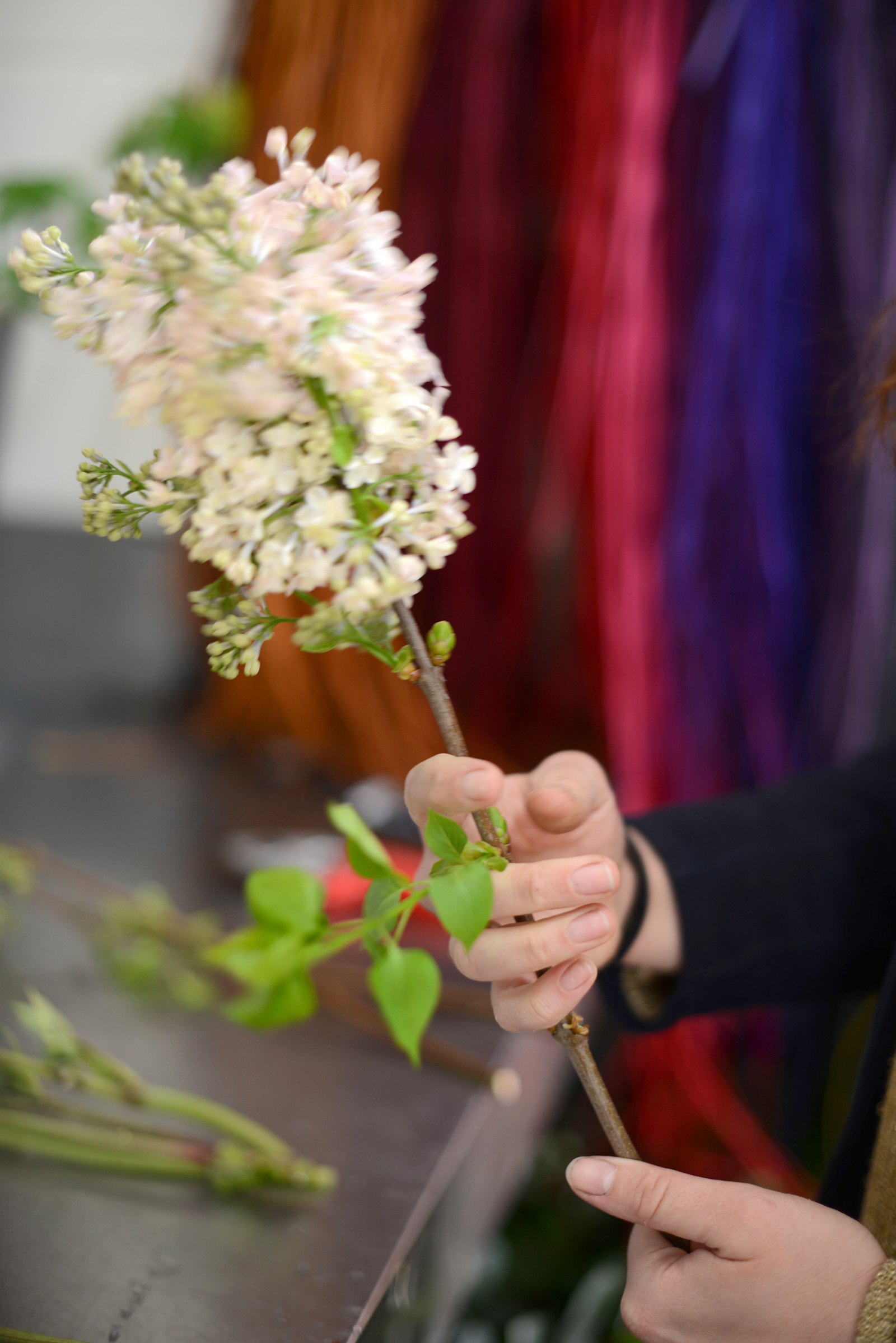 Begin with a few pieces of greenery, holding the beginnings of your bouquet in one hand and then adding blooms with the other; turning the group of stems of the bouquet in your hand to accommodate the new items you are adding. Daisy suggested not sticking to a pre-prescribed pattern, but to just go with the flow when adding your flowers – it's all about feeling it appaz – and I'm definitely on board with that. After all, who needs perfect symmetry when it comes to flowers and nature's mad plan.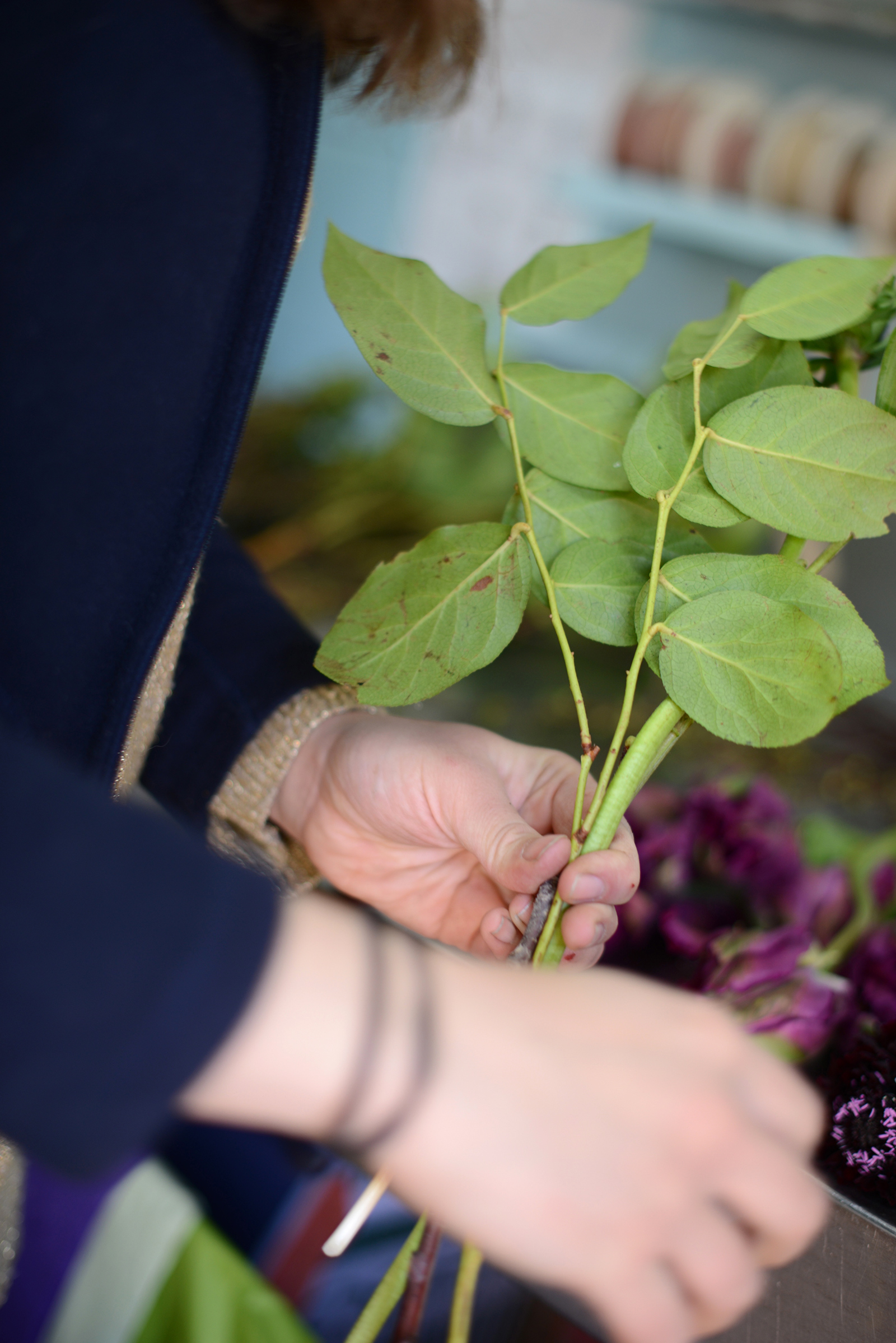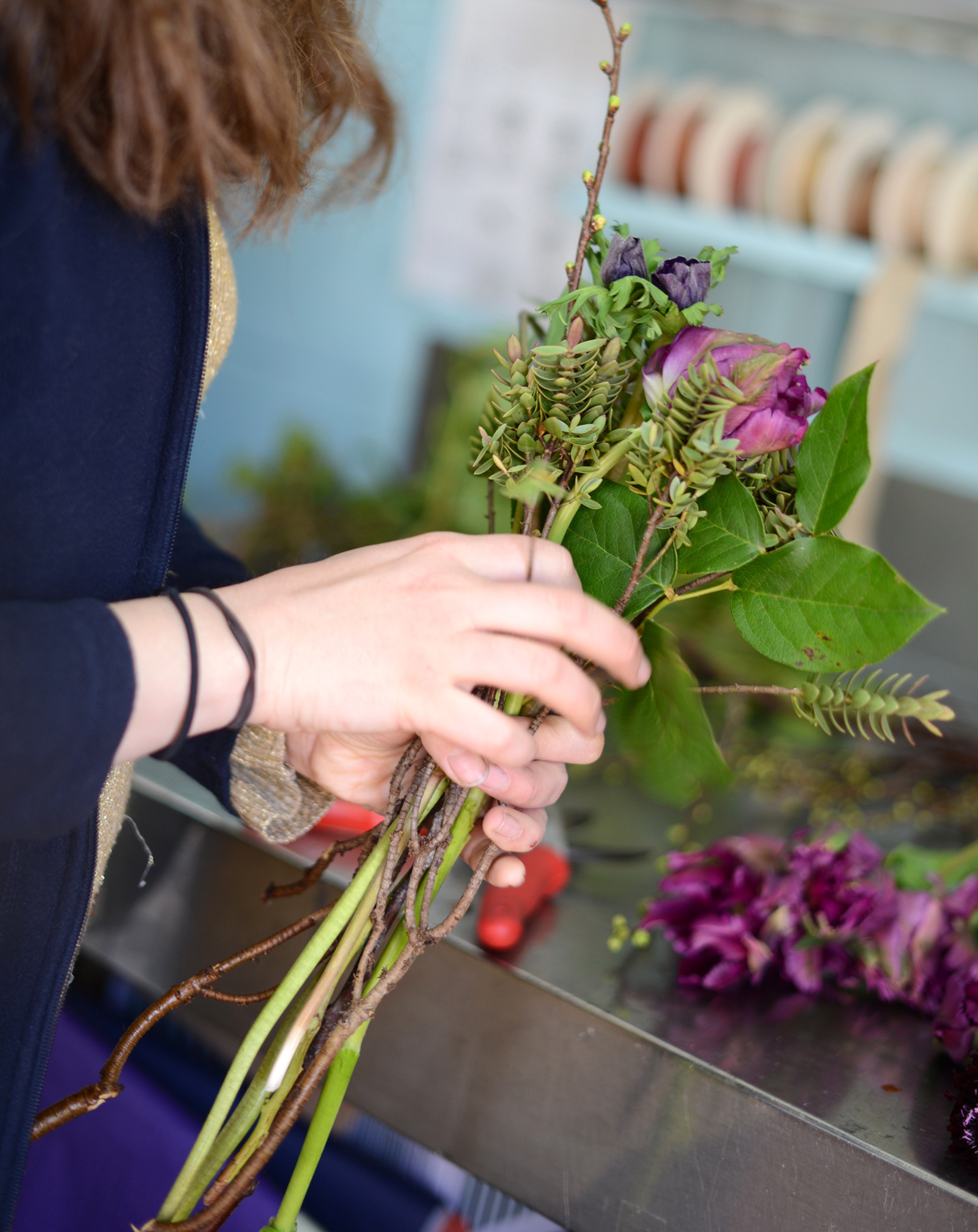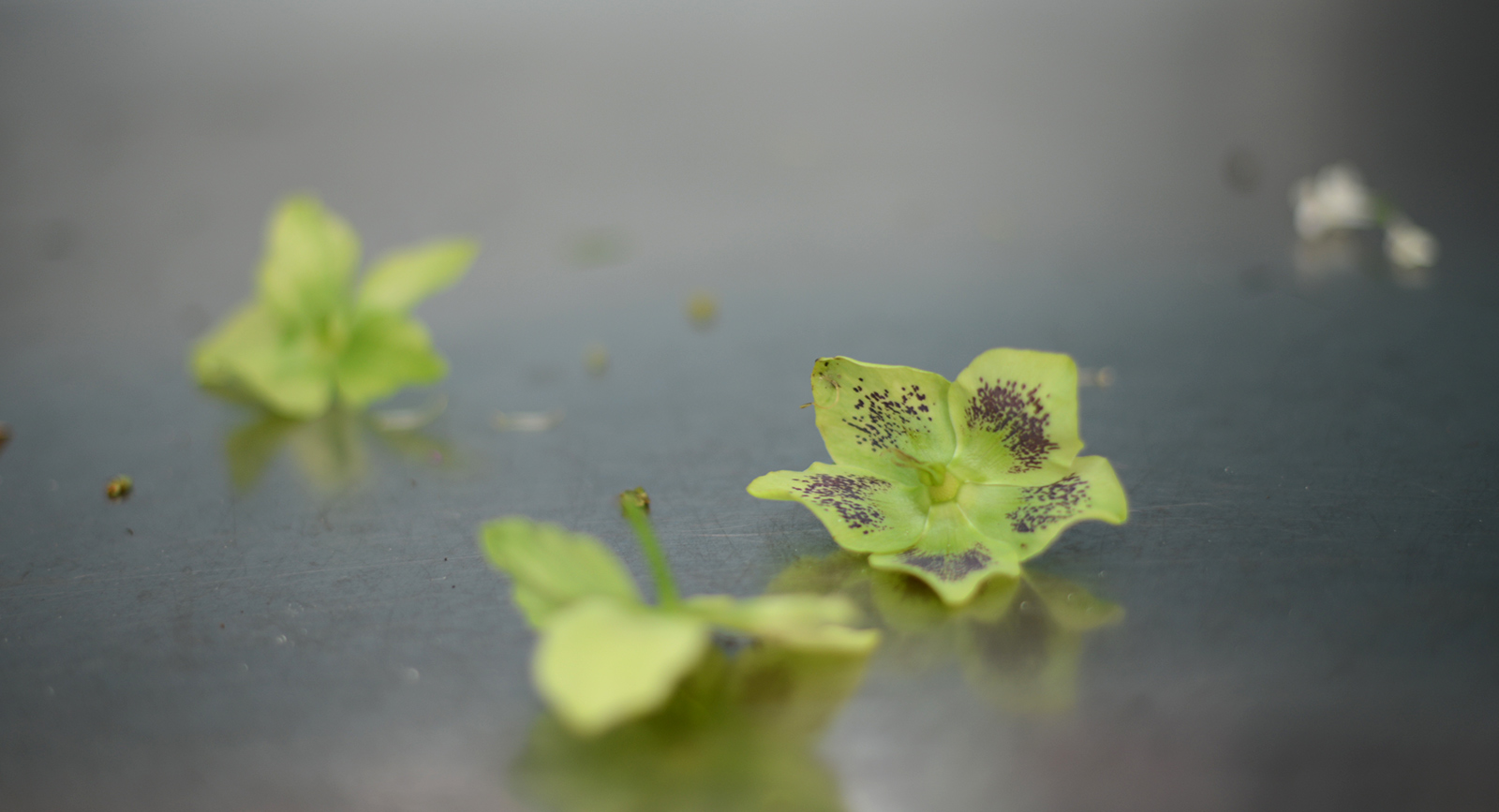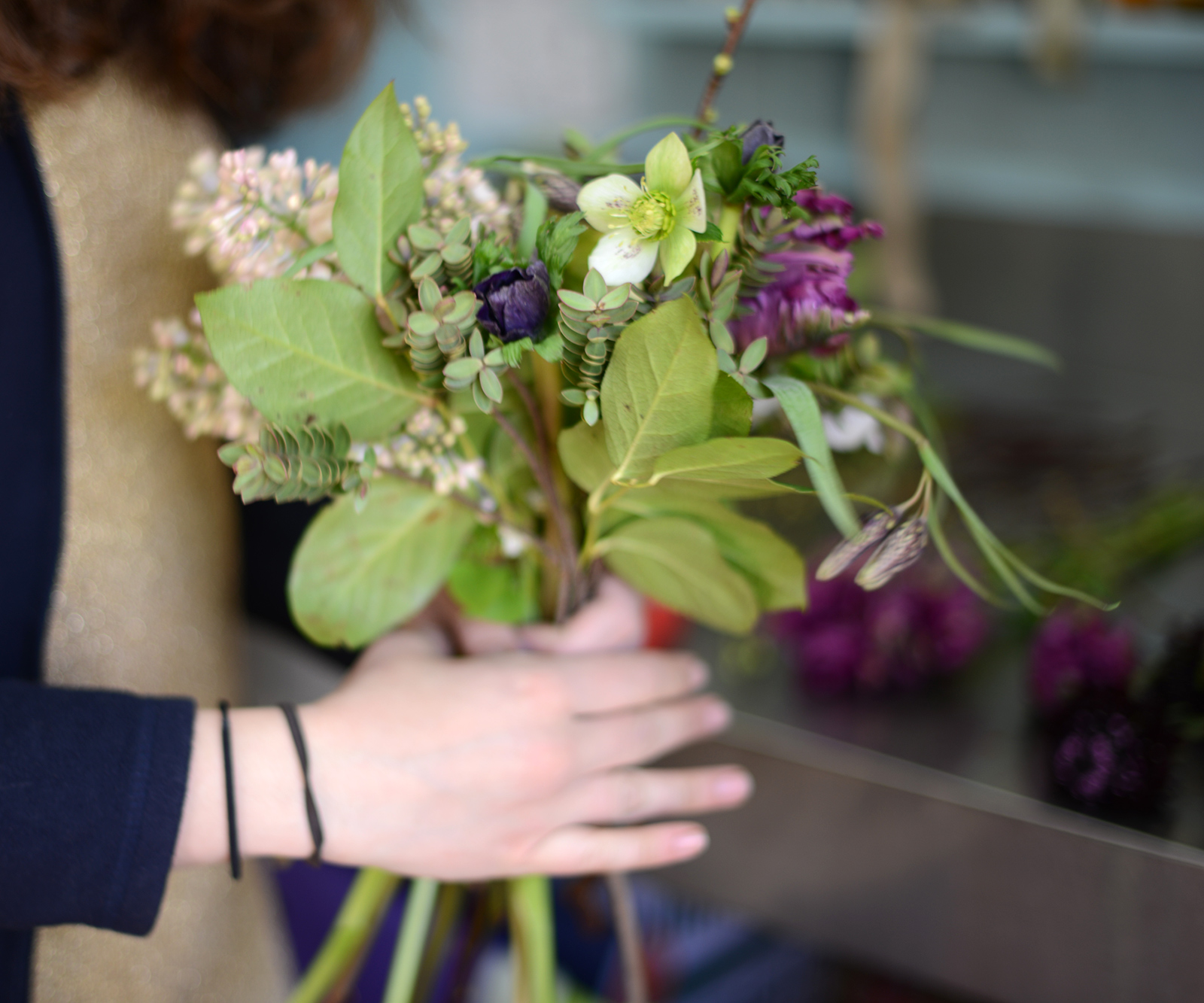 Make sure you check the front of your bouquet for form as you're adding flowers, in case one side is becoming more weighty than another. It's also good to keep the bouquet looser rather than tighter as you are creating it. "Enough room to let the butterflies in" is the Kingfisher Farm Flower Shop mantra.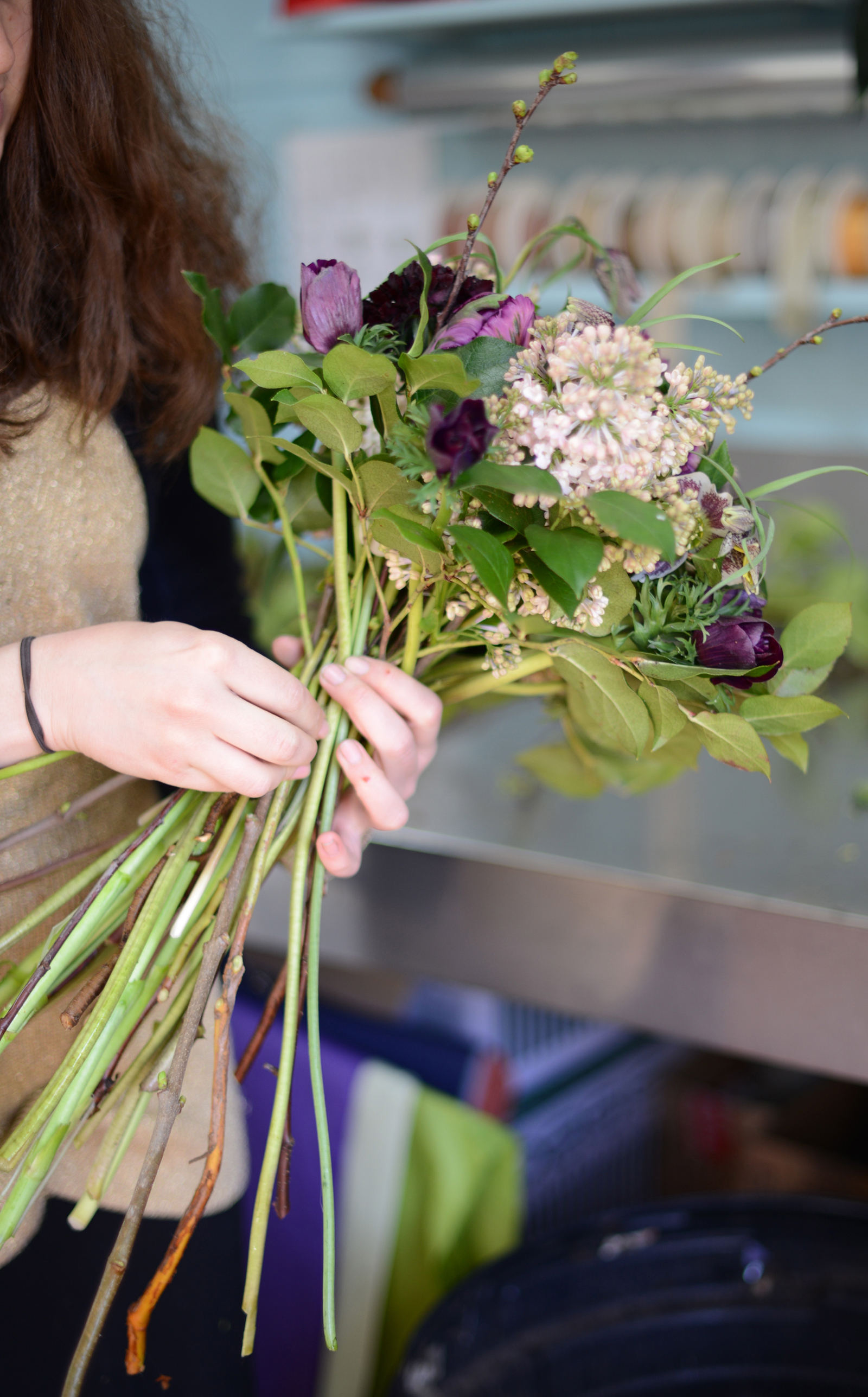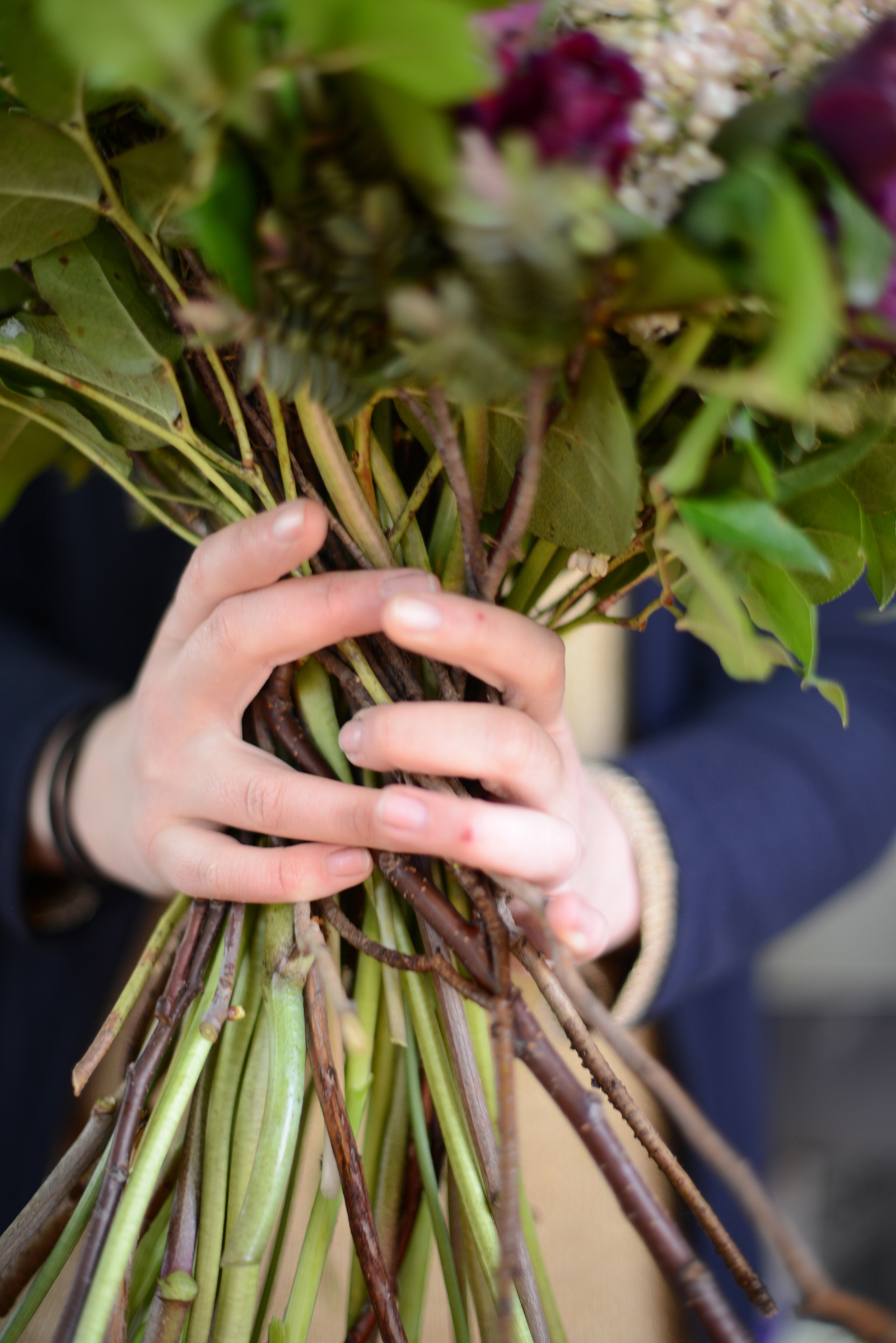 Once you are happy with the basic look, you can thread flowers in at strategic points from the top of the bouquet to boost colour and structure.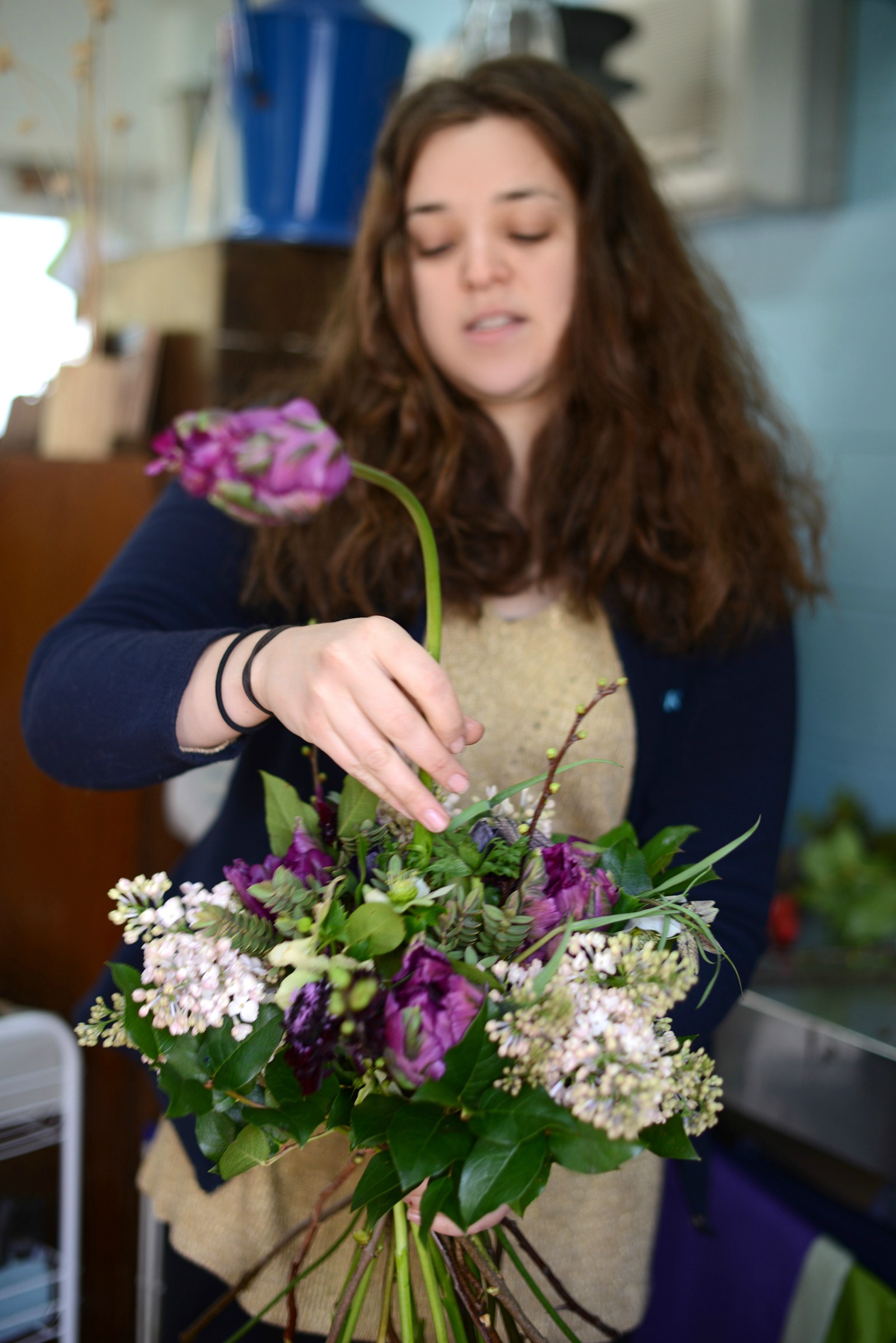 To complete the bouquet, tie off with florists wire to ensure it stays together…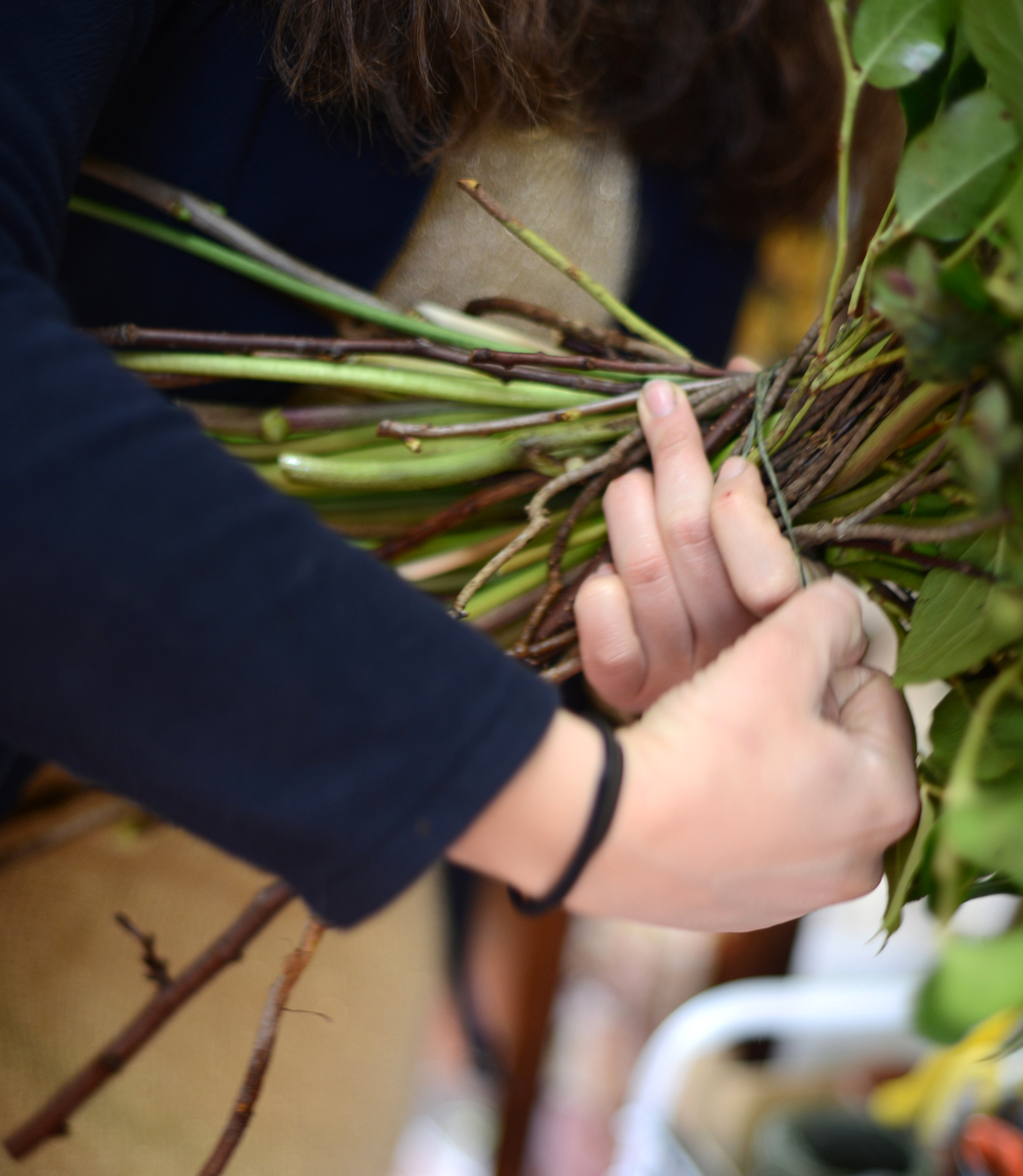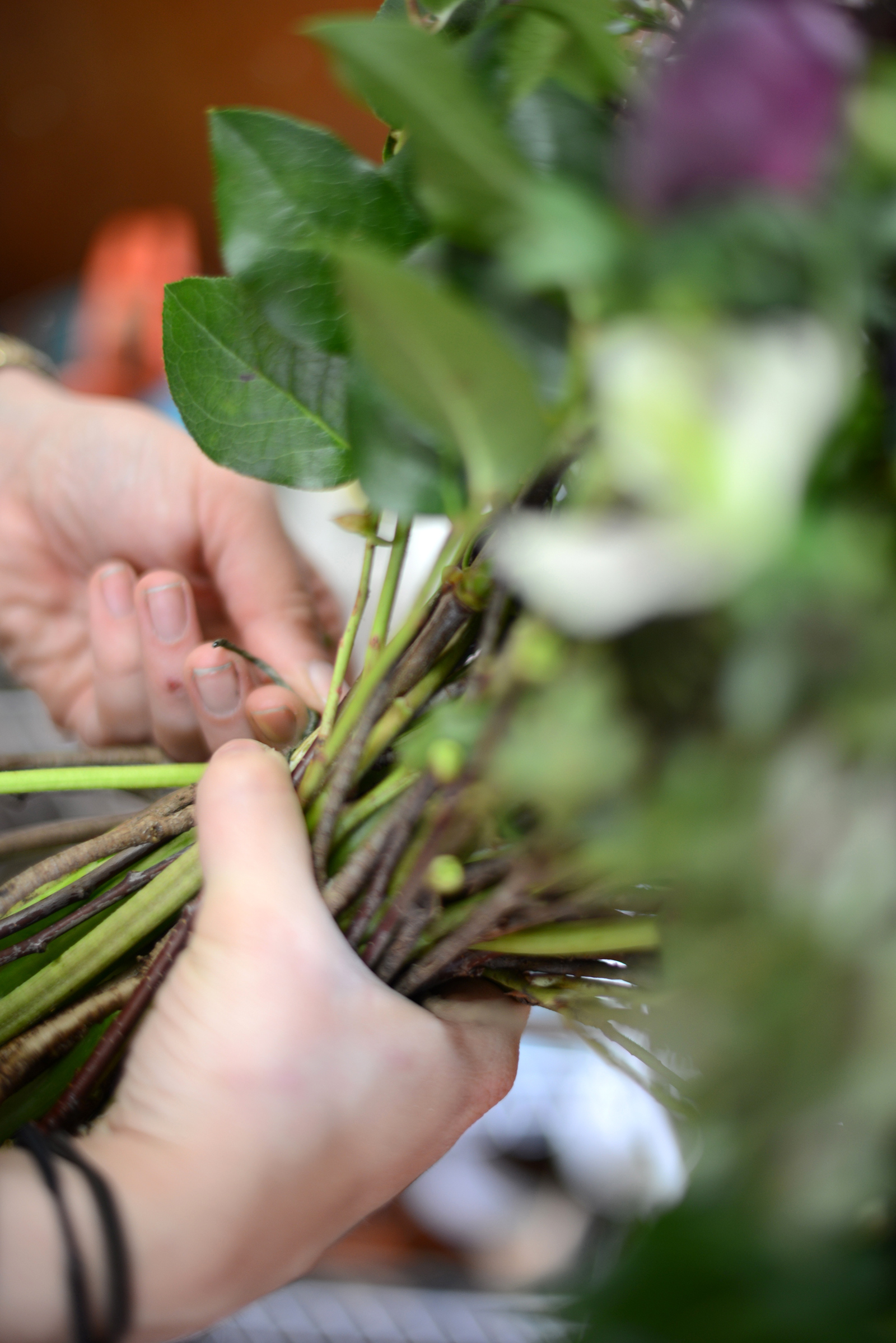 Then snip the stems to suit the size of the vase you are placing the flowers in.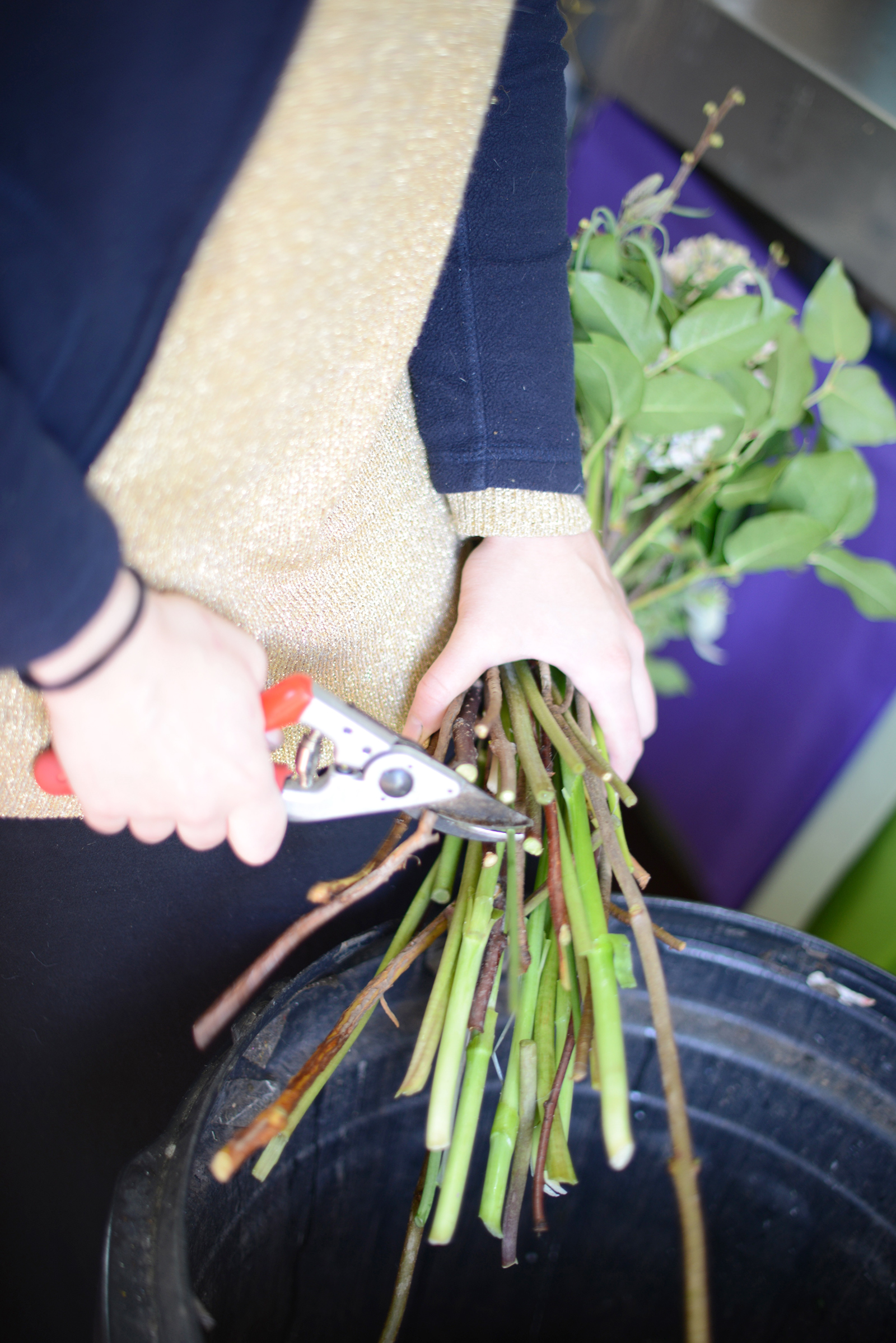 If you're handing your bouquet over as a gift, add a raffia bow and simple brown paper for the perfect look.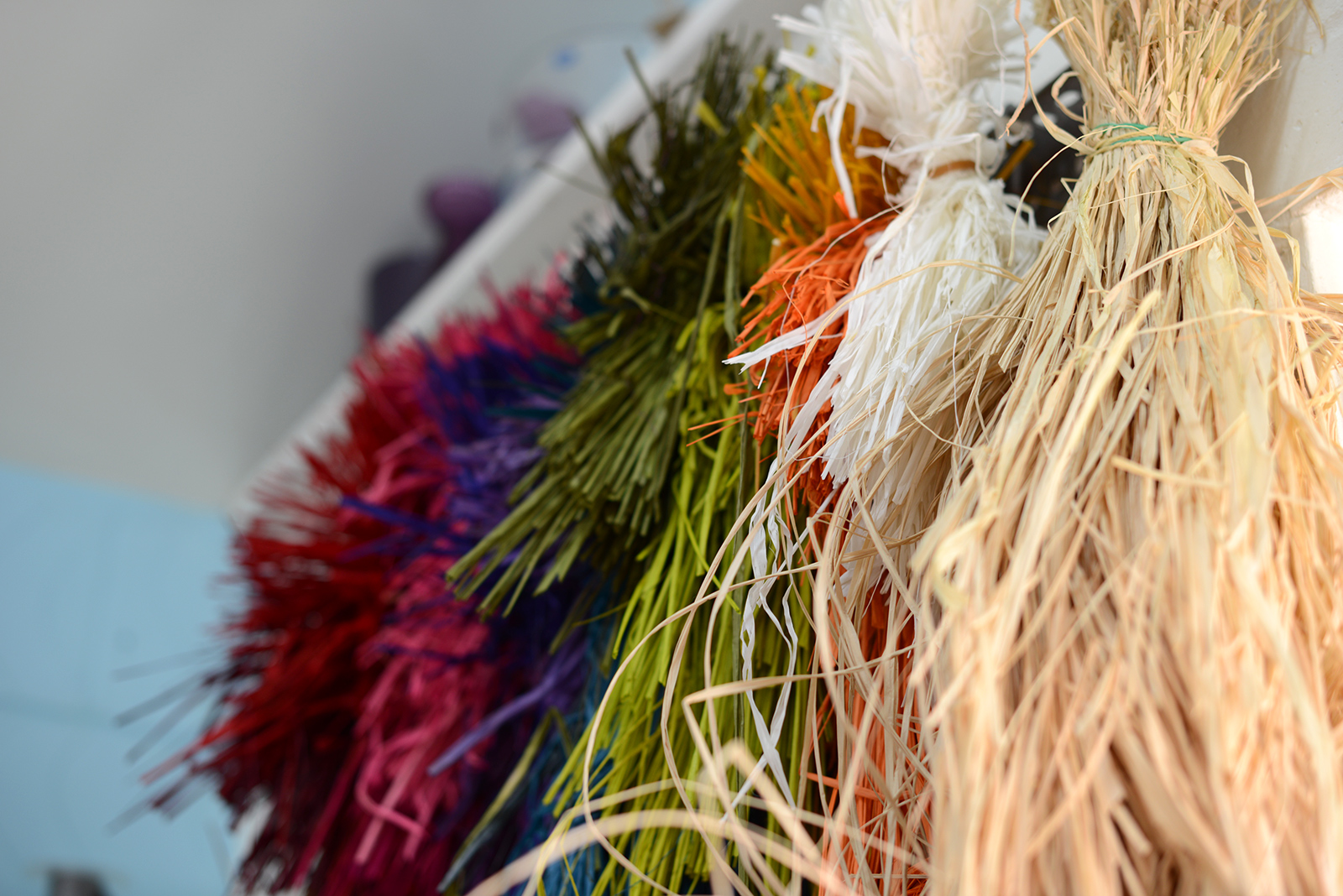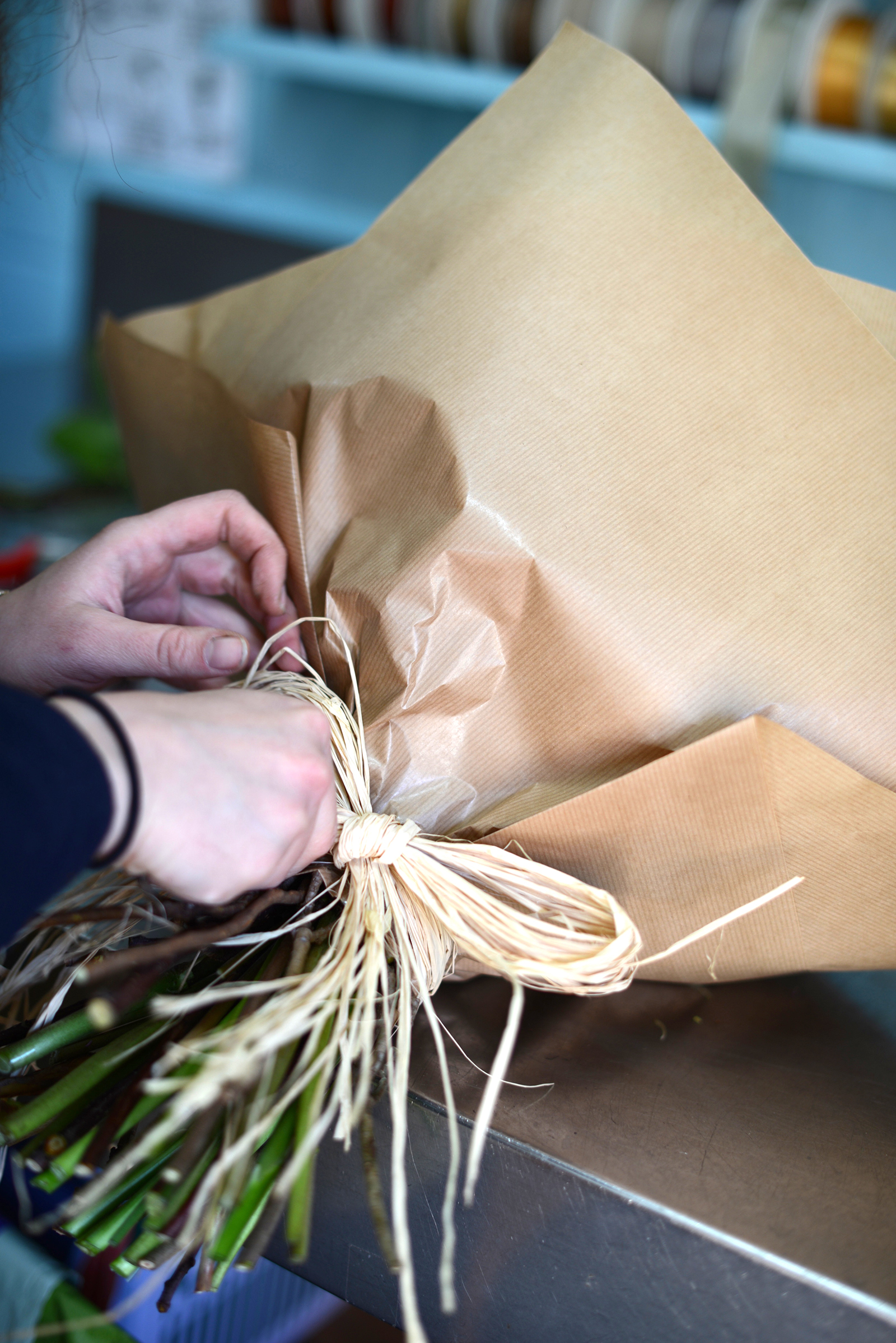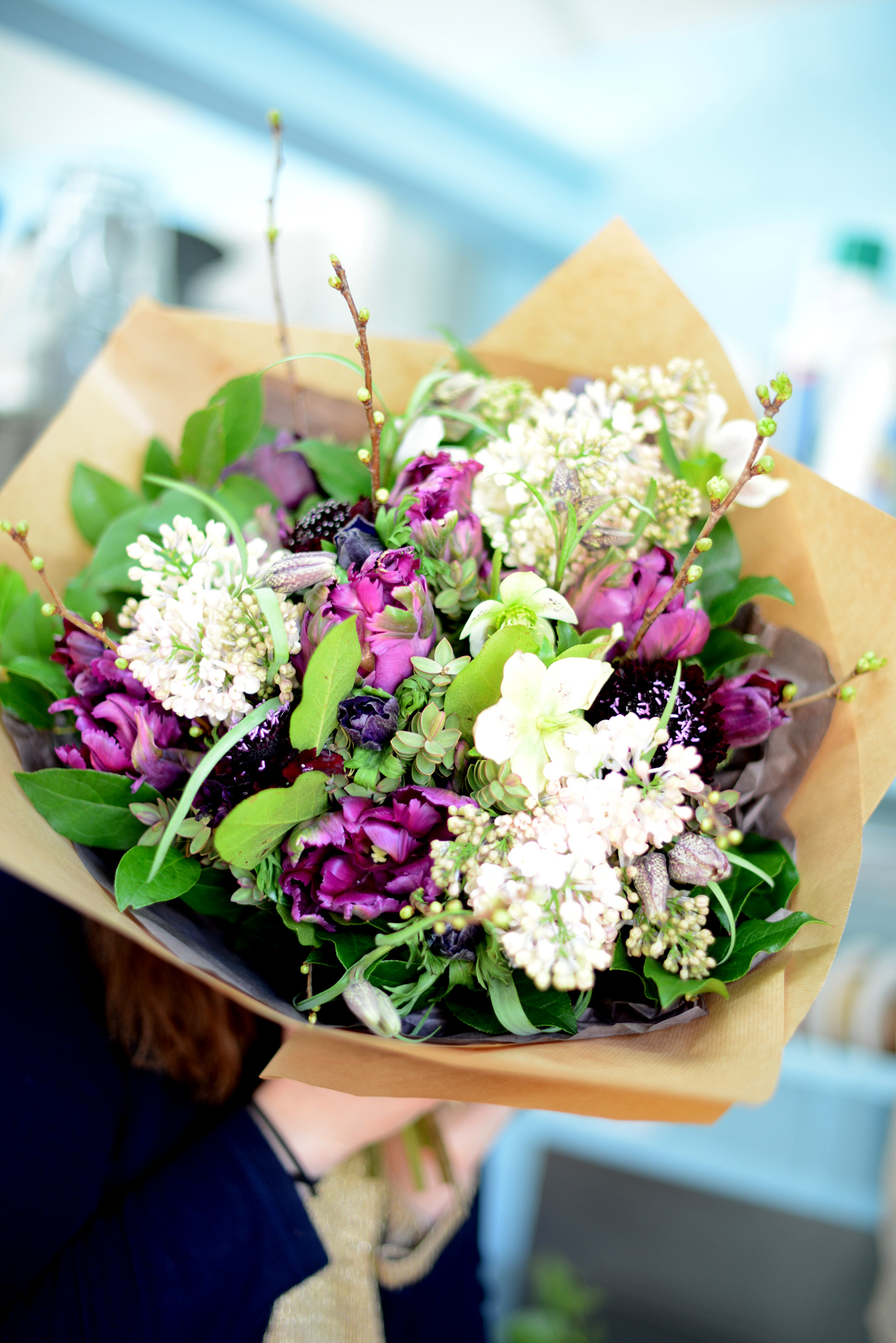 It's not all about cut flowers here though. The Kingfisher Farm Flower shop has been my secret gift purchasing spot for years. There's something utterly unique and authentic about it, with anything from handmade cards, soaps, trinkets and gardening utensils right through to lovely things to plant for the season ahead.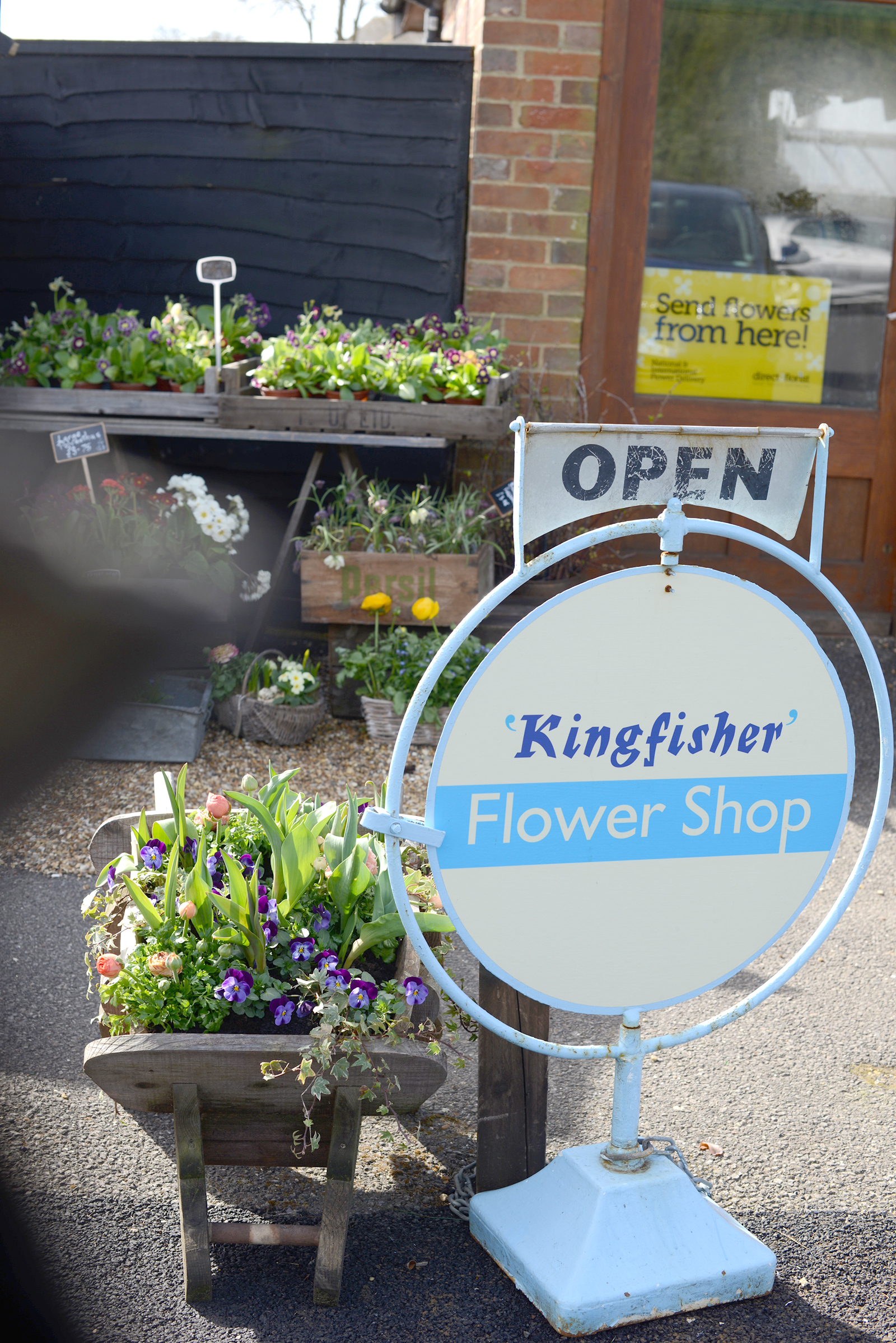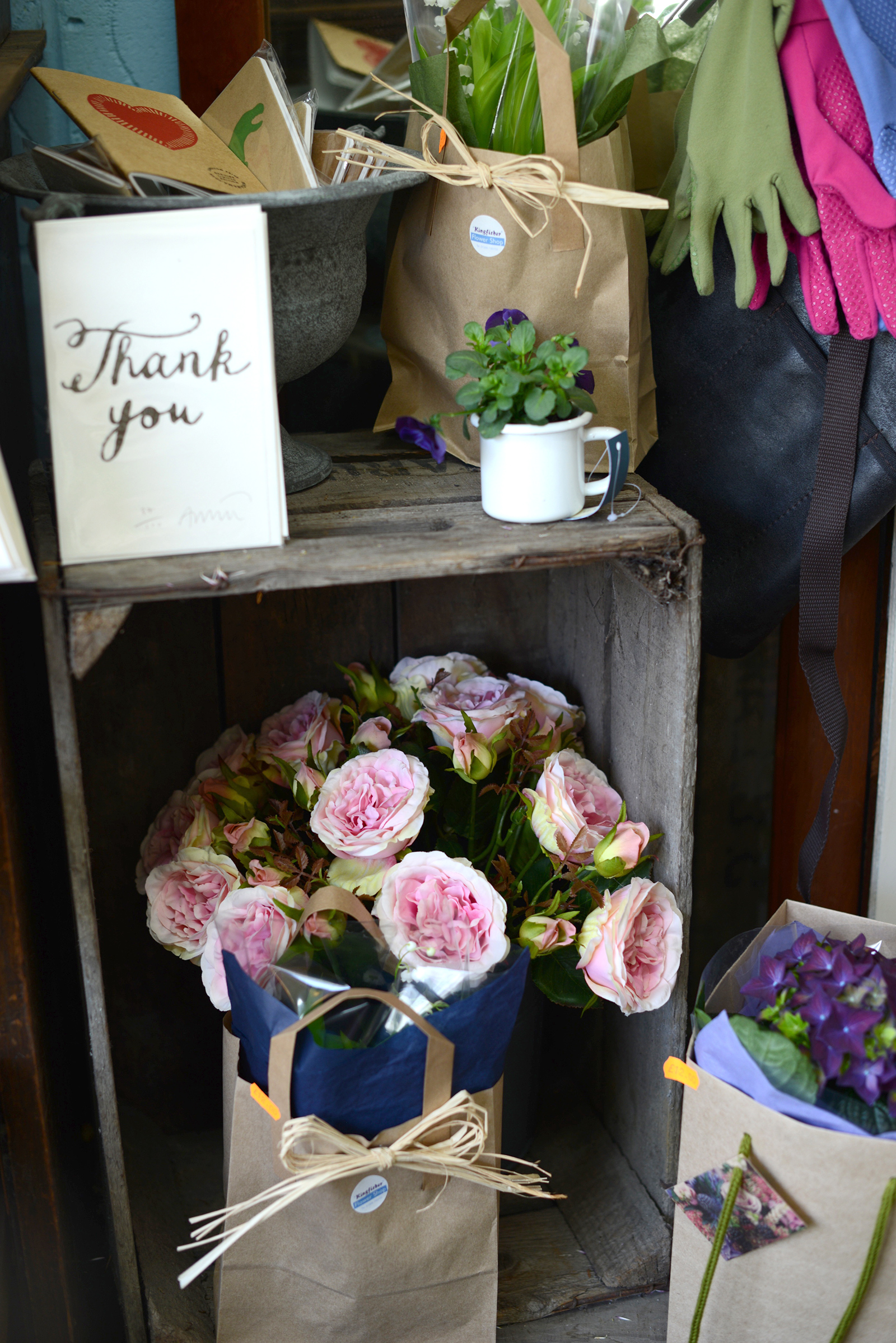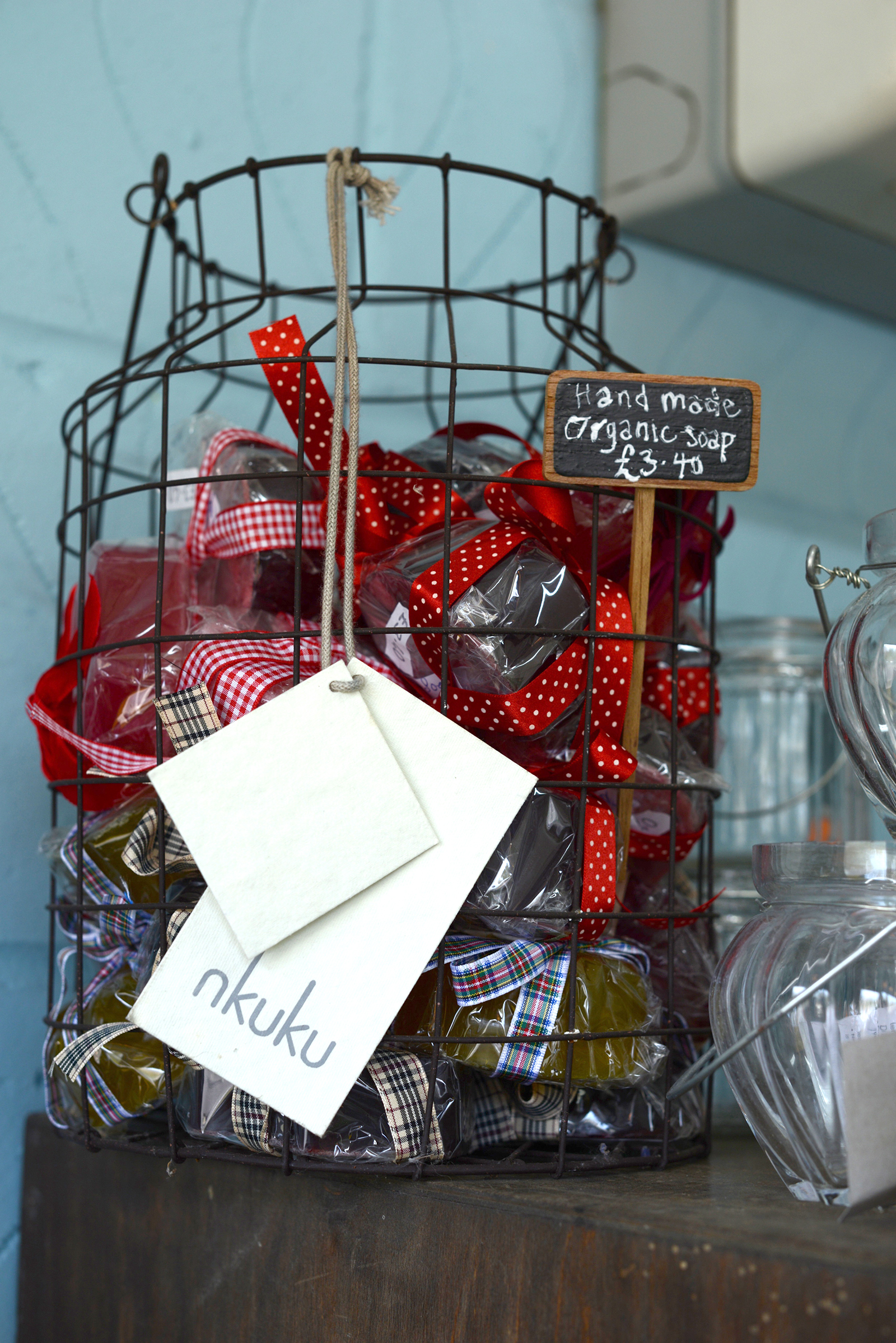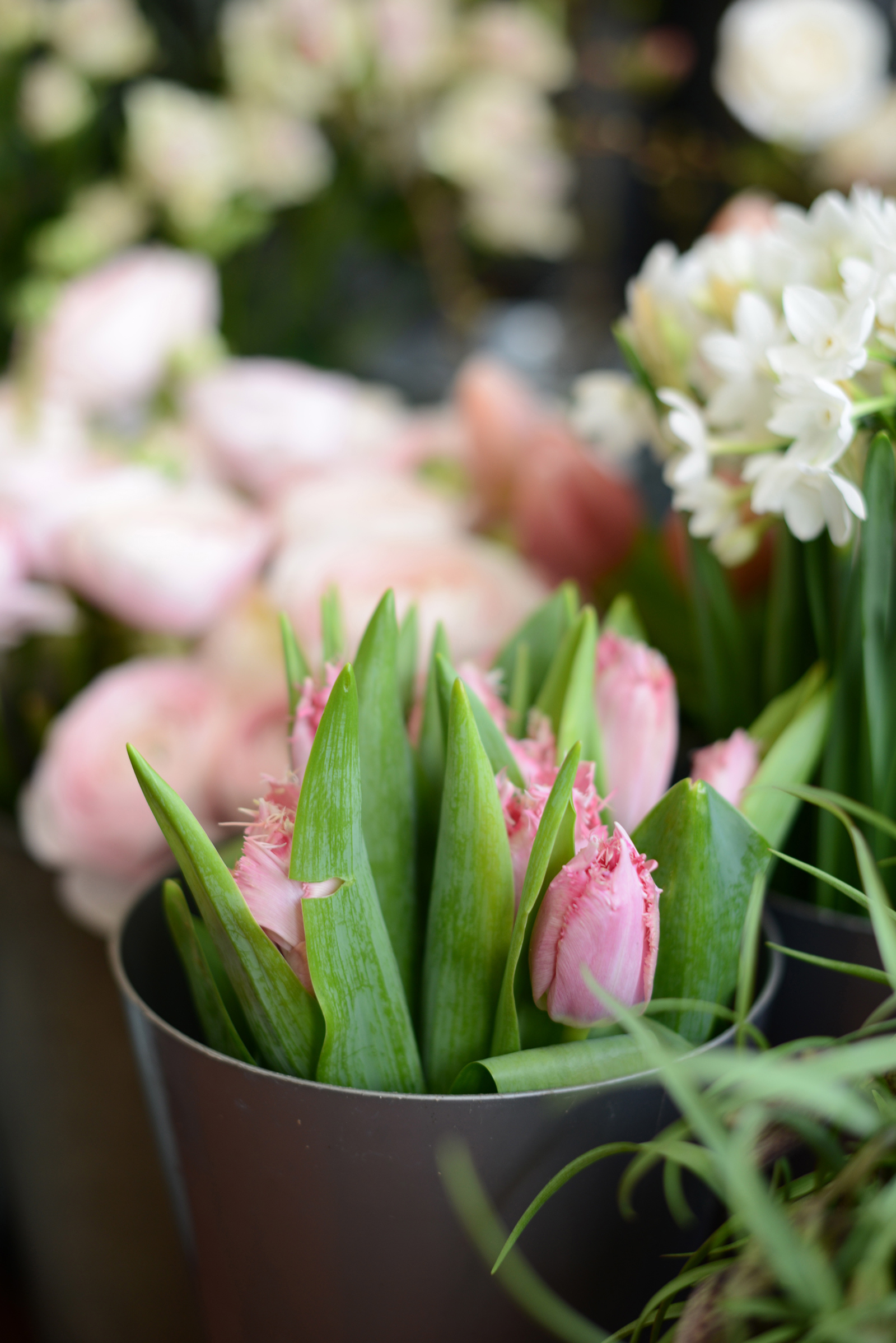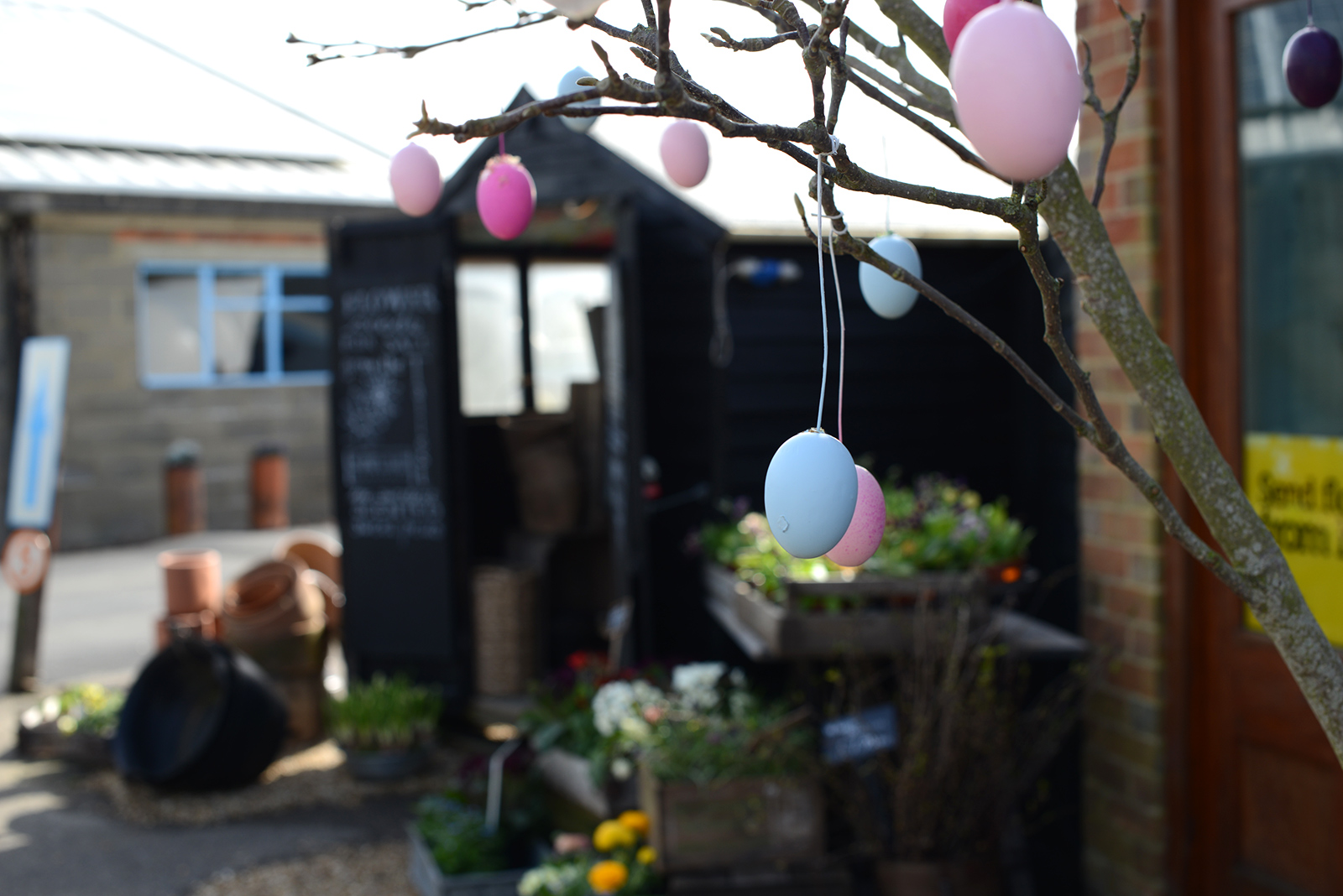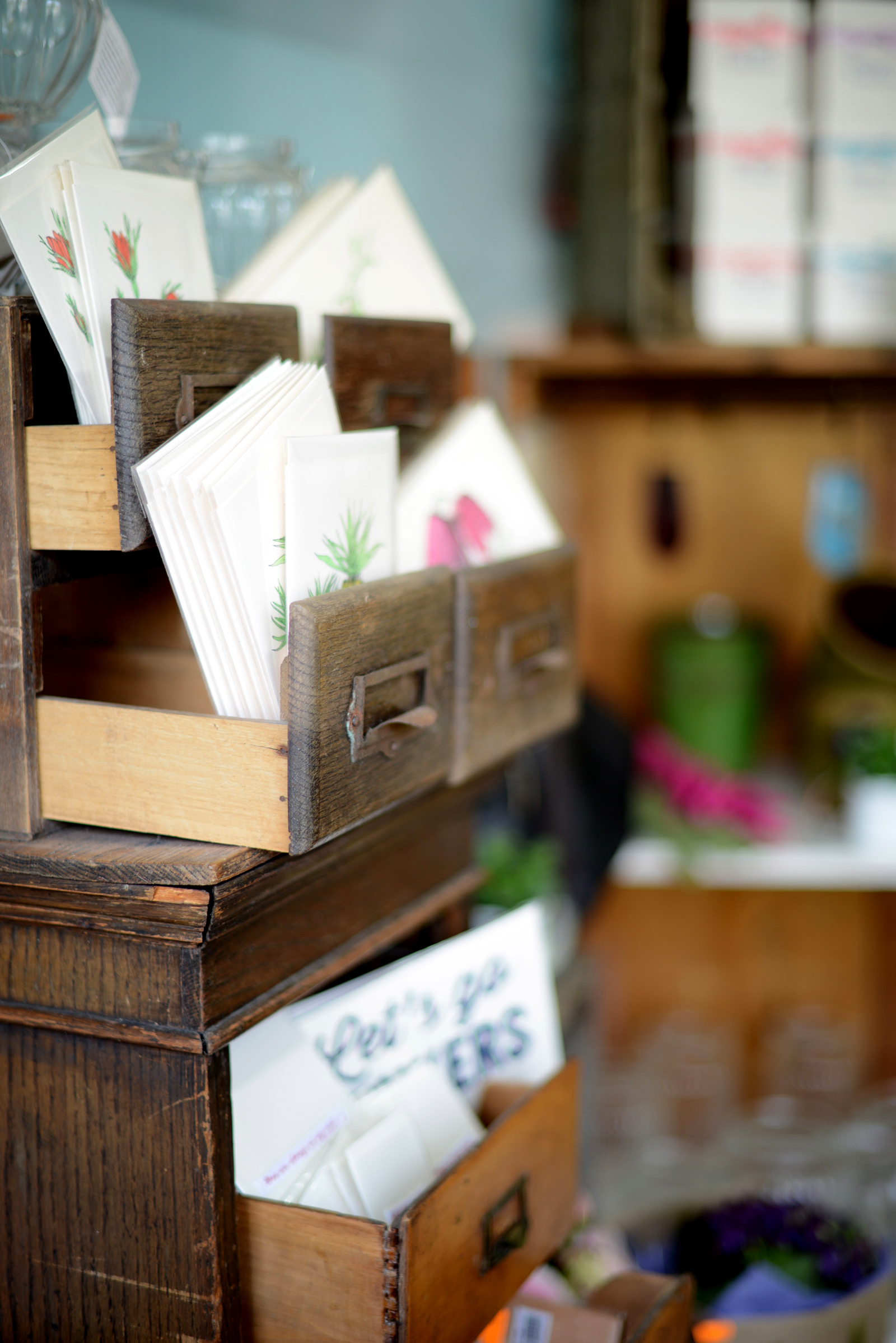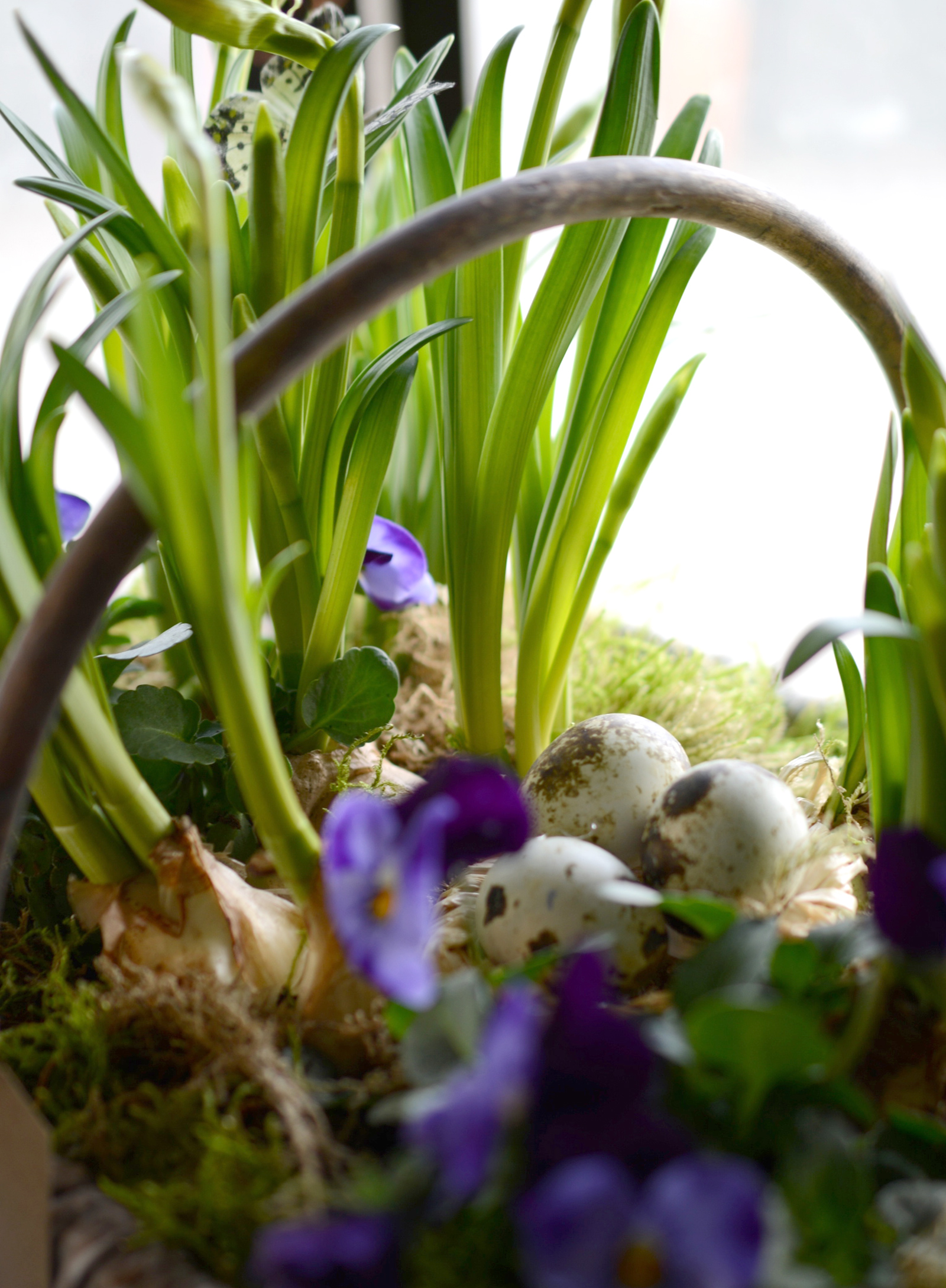 Hop on over to their website here or better still go visit them in their picturesque Gomshall location to experience the full range of goods they offer all year round.
And don't forget to let us know which flowers are your go-to pick in a bouquet?
(Visited 103 times, 1 visits today)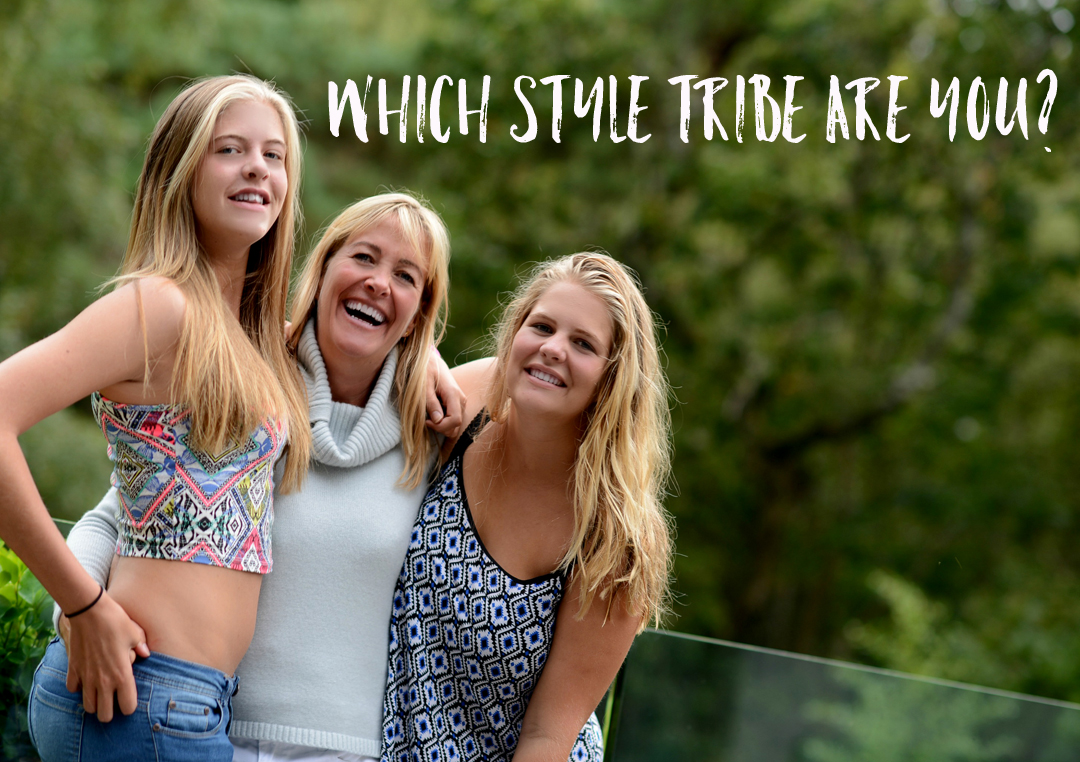 Style Tribe Quiz
Try our Style Tribes quiz to help figure out your Style ID
Get started with our free 5-minute style
tribes quiz - sign up to download