How to wear green this season.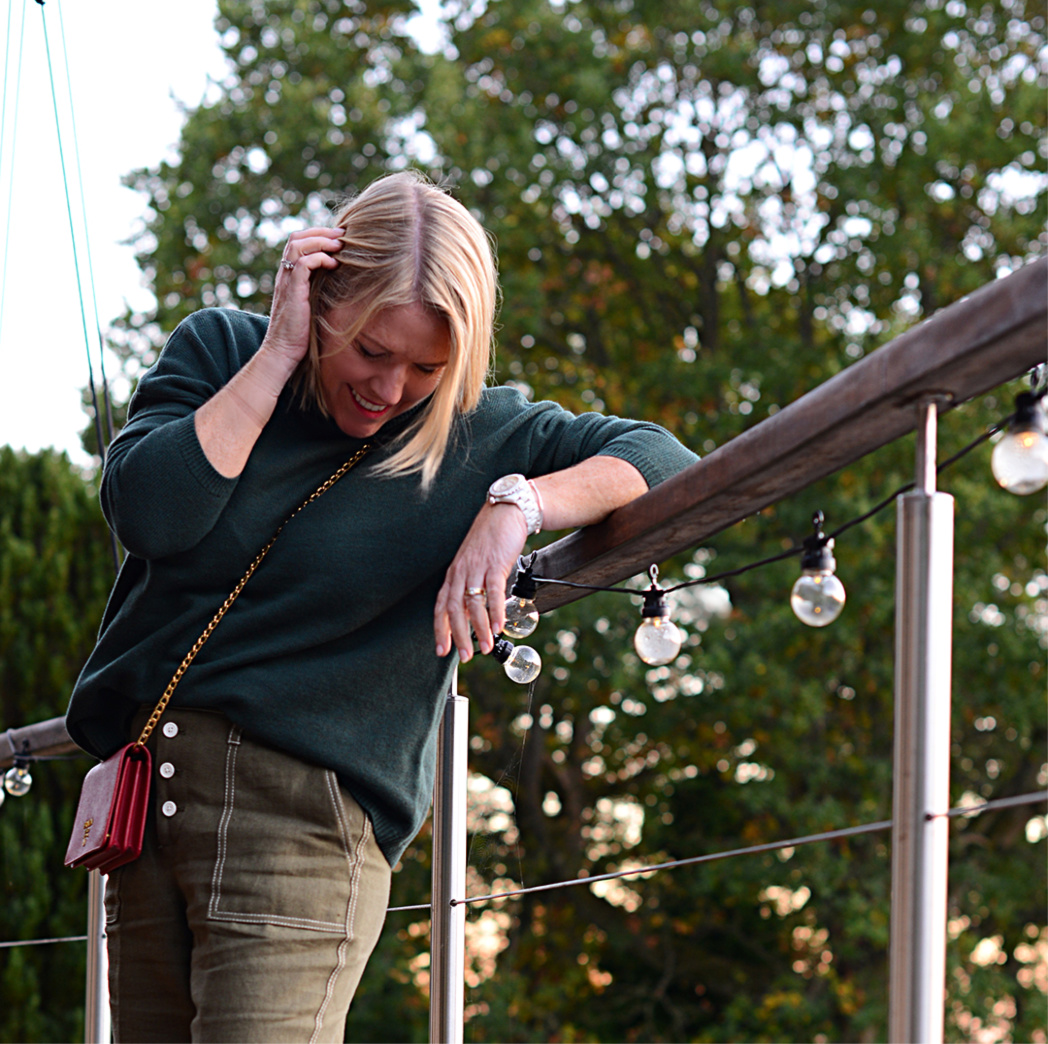 Actually, this post should really be titled how to wear green this season if you've been scarred for life by having to wear it as school uniform… yes fellow Llanishen High pupils you know who you are. On the other hand, I've never knowingly shied away from a trend, so I thought this season might be the perfect opportunity to re-open my relationship with this scary colour and dip my toe gently into the new season hue to see if I can shrug off the bad mems once and for all.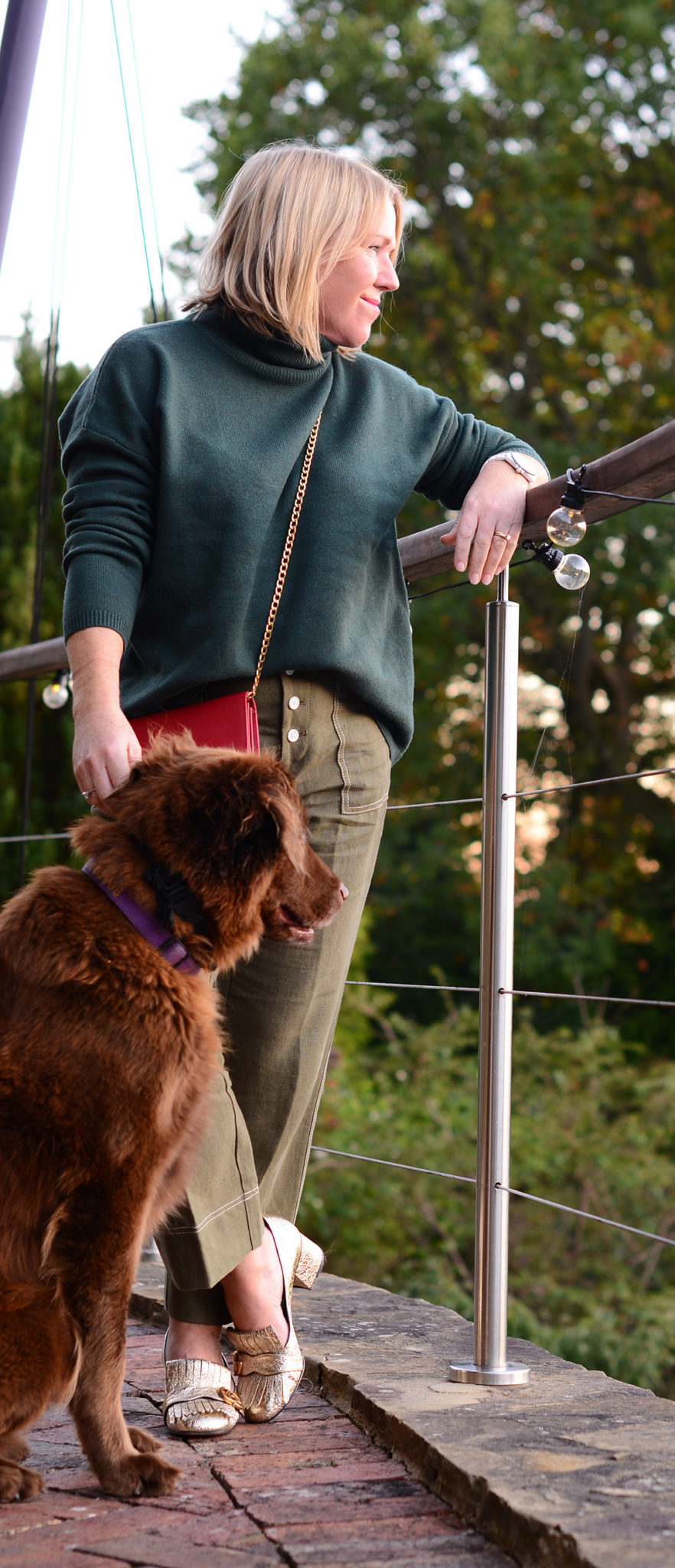 You may well have come across a little olive or military green over the past few winter seasons – check out this post on the khaki green trend last year. But this time around we're talking all the green tones you can imagine from bottle green to emerald, khaki to lime. The darker hues work well with the 70s vibe that's super on trend this season, whilst the zestier and brighter tones look great with streetwear or as an accessory.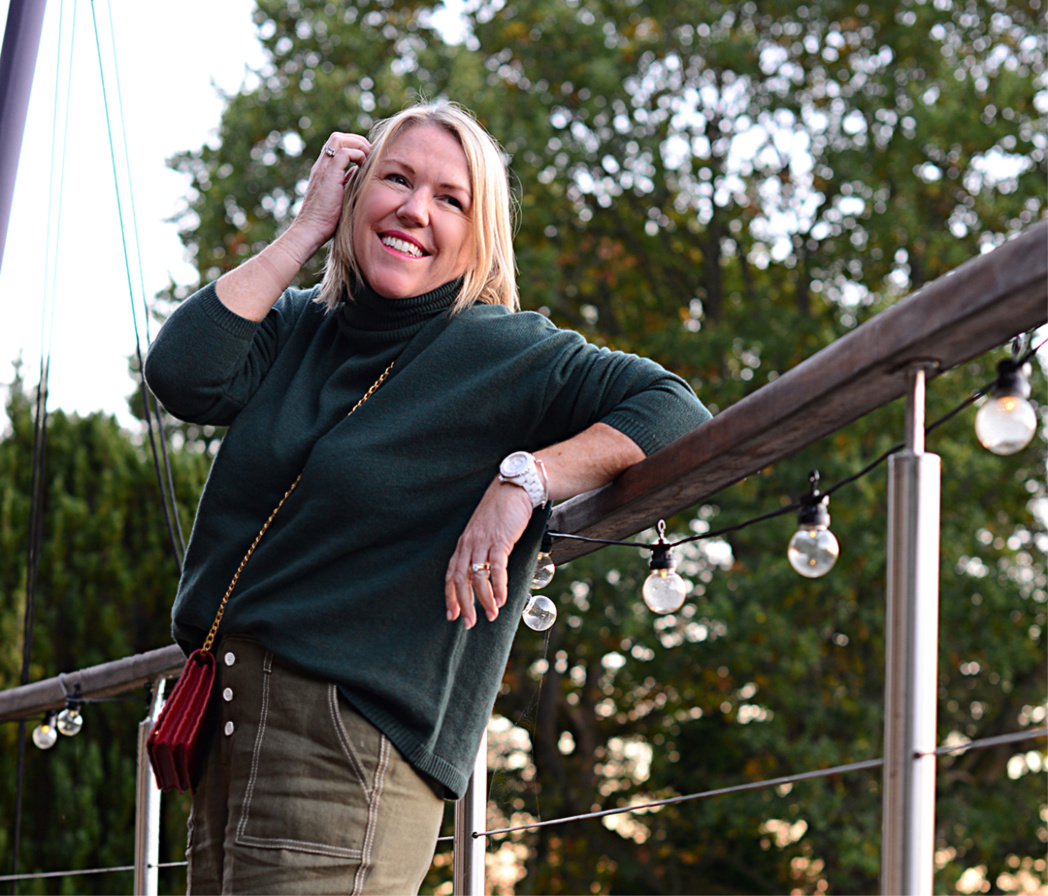 How to wear green… the skin tone test.
In terms of colour for your skin tone, you need to figure out whether you have a cool or warm skin tone to find out which colours suit you. Take a peek at the veins on your wrist – if they appear blue your skin tone is cool, whereas if they look green your skin tone is warm. Another neat trick is to try on a gold necklace and then a silver one (or a piece of gold or silver fabric) – one of them will light up your complexion and the other drain it. If the gold makes you look more alive then your skin tone is warm, if the silver works better then your tone is cool.
So when looking at our new season greens cool tones would look great with the cool end of the spectrum or greens with more of a blue undertone like bottle green, emerald, forest and seafoam. For warmer skin tones try muted tones like olive greens, pistachio, moss and fern – although a pop of bright via lime and chartreuse also works for this skin tone. All that being said – if you love the colour and it doesn't look great right next to your face, then feel free to break the rules and wear it as a pair of trousers or skirt or an accessory.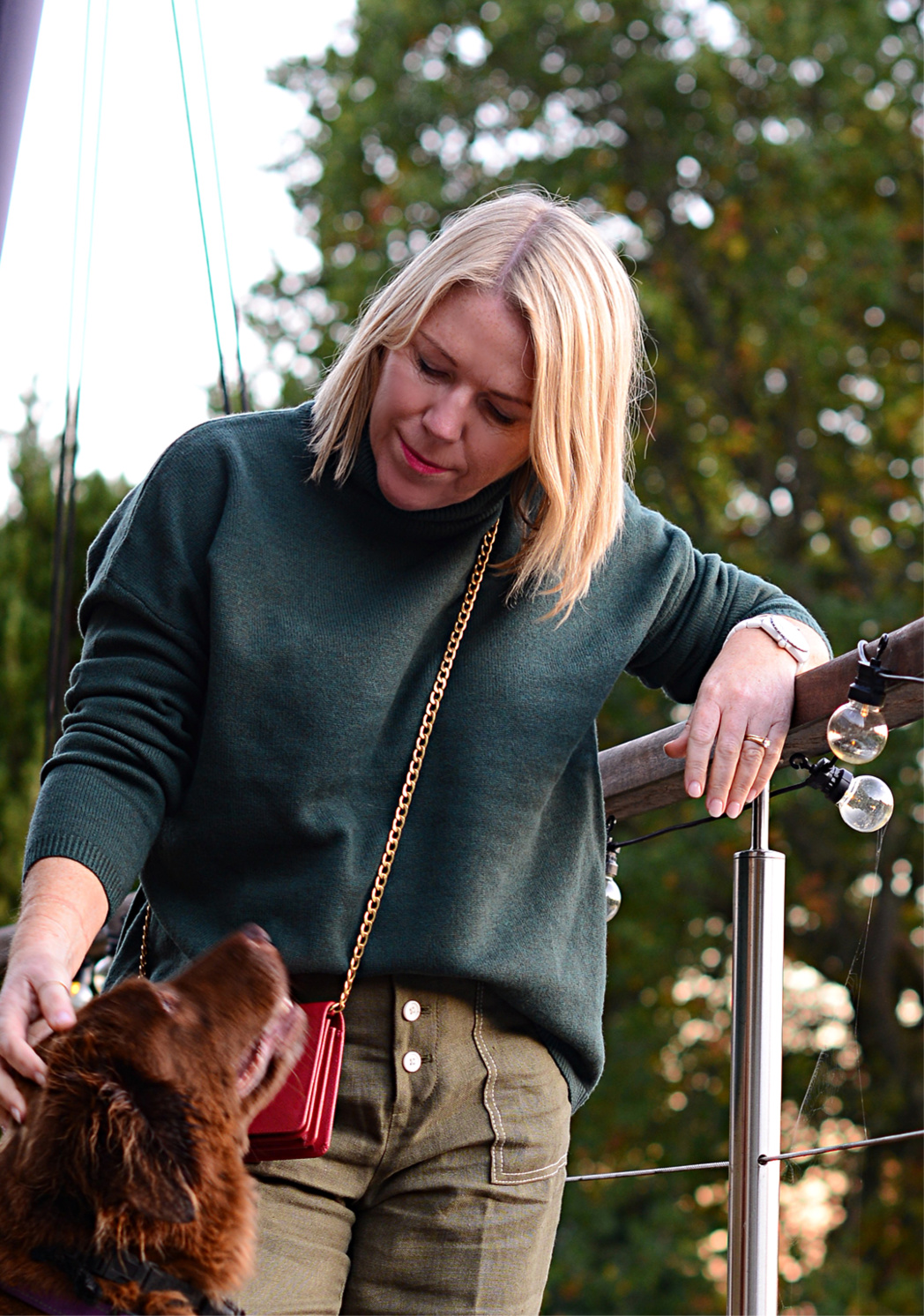 For my little experiment, I thought I'd dive right in with my most fearful version of this colour – bottle green! The wise stylist almanack says that the key to trying out any new colour trend is to take the softly softly approach and start with a few accessories or a basic tee, but where's the fun in that? So I've opted for this Boden knit which I snapped up in a larger size as I love that oversized feel.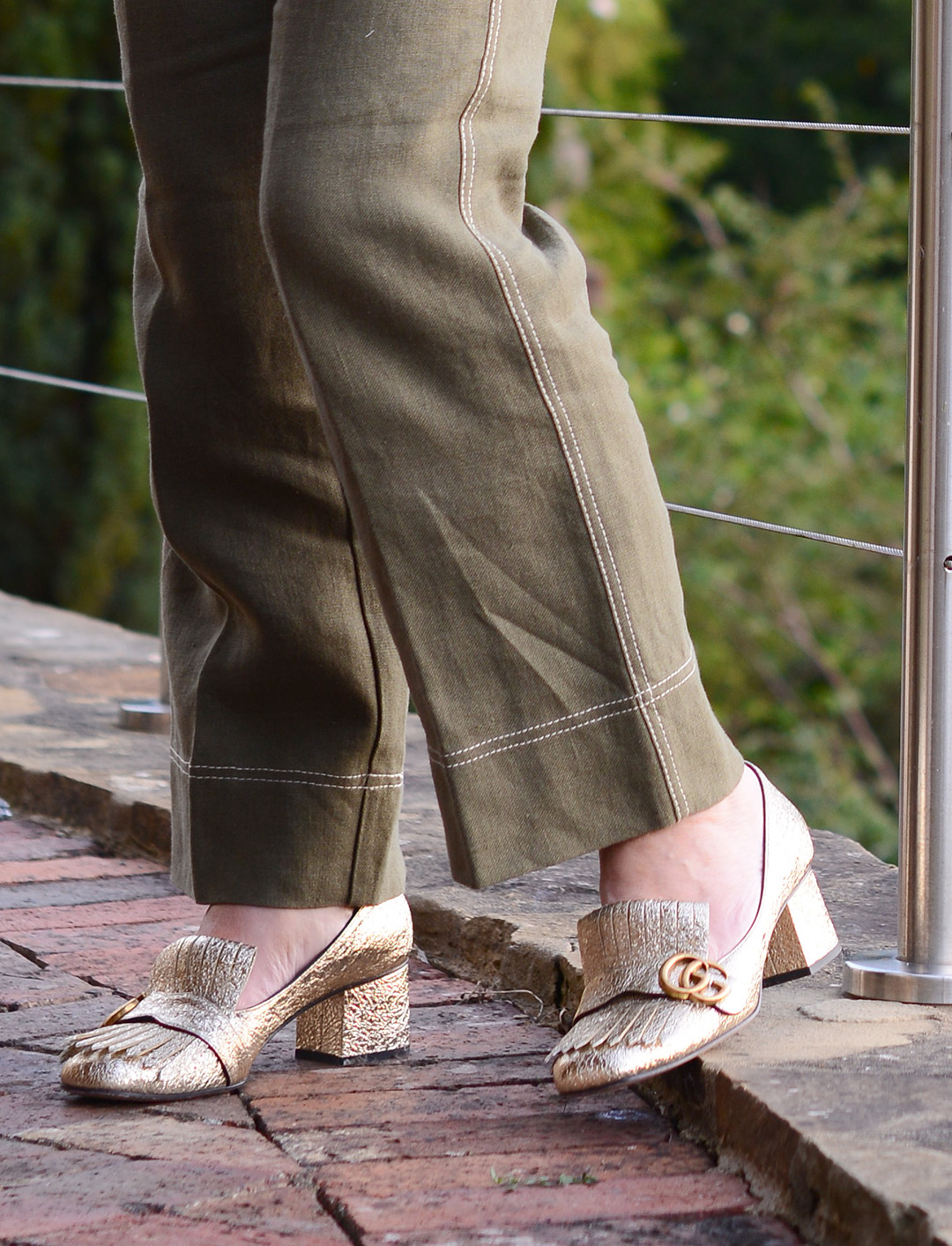 I've paired it here with J.Crew linen pants which I'd originally bought for the Summer but there's a heaviness about them which makes them segue quite nicely through to the Autumn too. The cross body bag is an old Prada one and the twinkly shoes are Gucci (which come up on the big side BTW so try before you buy).

How to wear green… where to shop.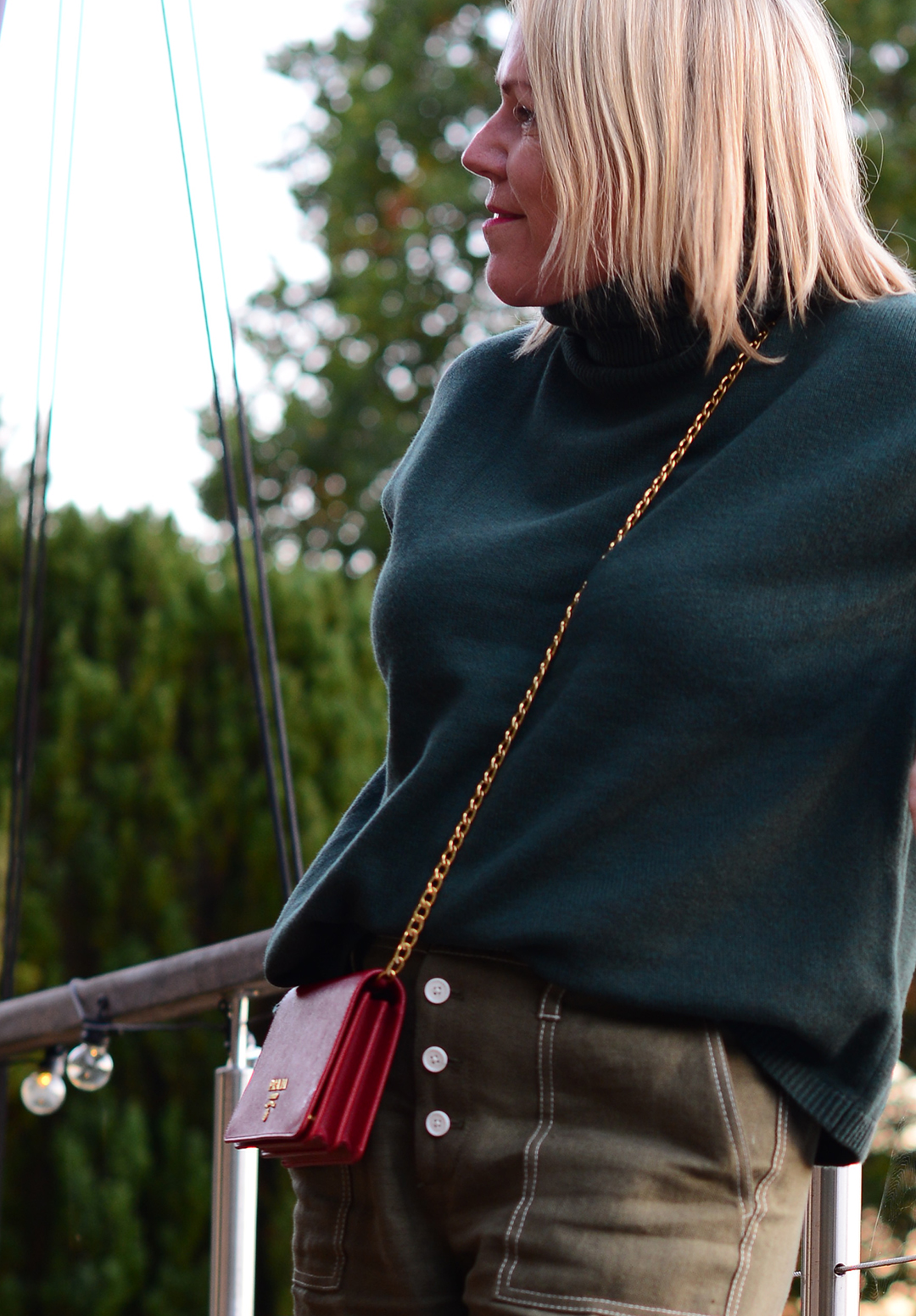 So I'm not advocating running right out there and snapping up everything you can in green, you may well already have some nuggets of loveliness in your closet. This time of year is the perfect time to have a little purge in your closet as we move from the warmer weather to the chillier winter, so if you have time scope out what you may already have hidden away, that's a great place to start. (If you need some help with that download our 5 step wardrobe reboot plan – top right in the margin above, or pop over to our Start Here page).
Once you're set to shop take a peek at our edit below and click the images to shop. #AffiliateLinksUsed

(Visited 513 times, 1 visits today)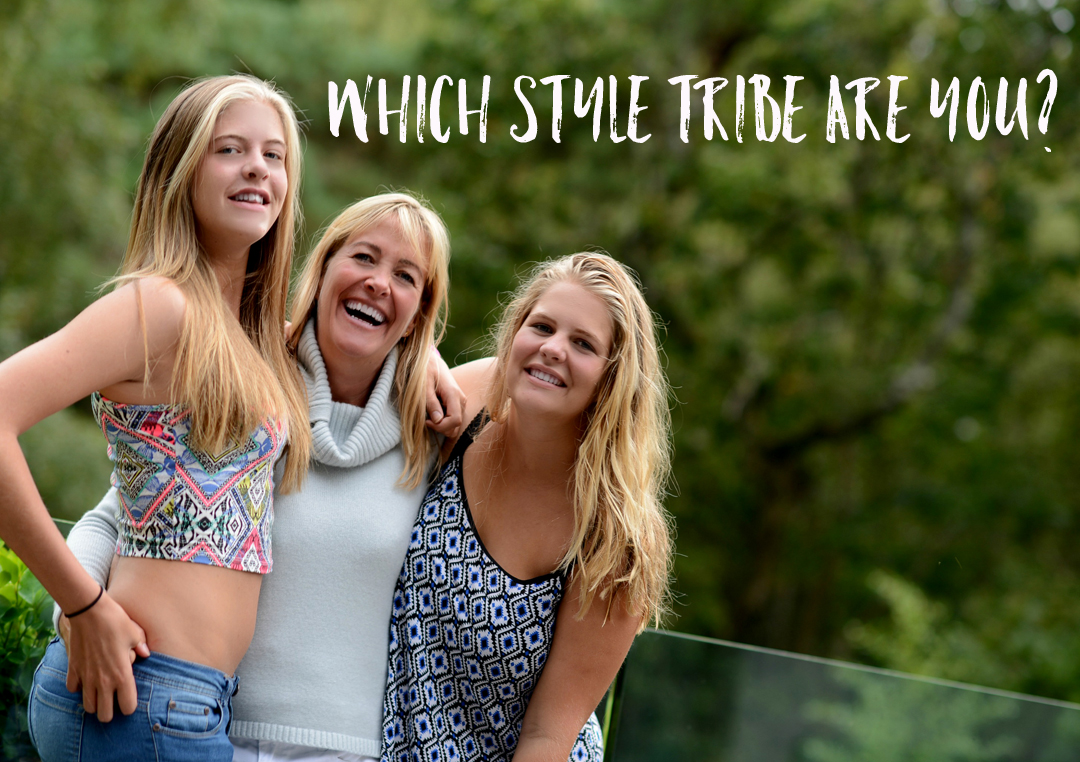 Style Tribes Quiz
Try our Style Tribes quiz to help figure out your Style ID
Get started with our free 5-minute style
tribes quiz - sign up to download