How to wear Winter florals this season.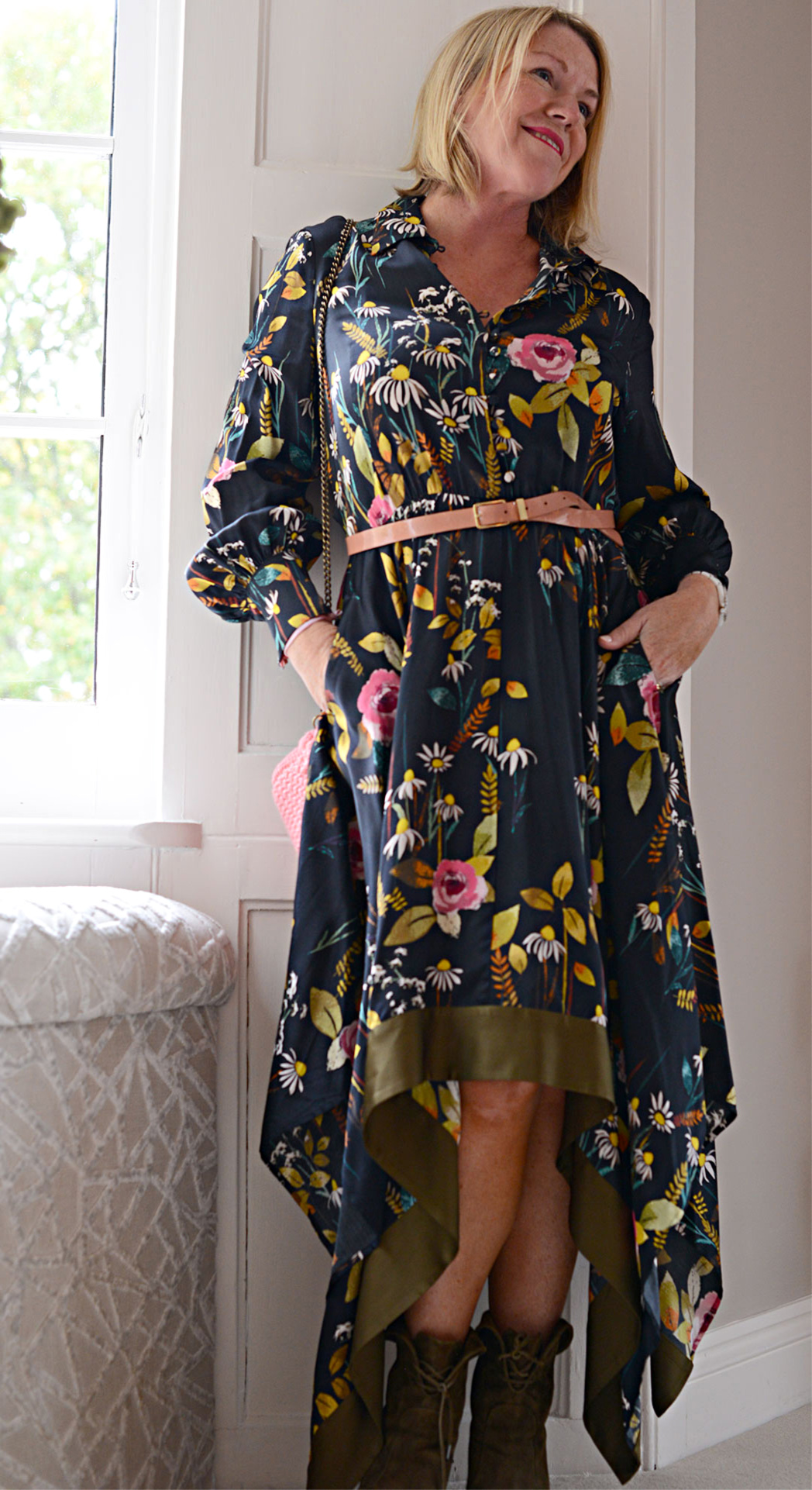 I'm not really a stand-up and be counted floral gal, but I've been giving the old winter florals a bit of a side eye and stalking them from afar. They're not quite as in your face as a warm weather floral and as such, they feel like a slightly more dumbed down version, which got me to thinking that perhaps this season I might give the trend a bash. The thing about wearing any pattern, however, is that it makes you stand out from the crowd, so stepping up and wearing any print at 50 plus comes with certain caveats – here are a few tips to consider.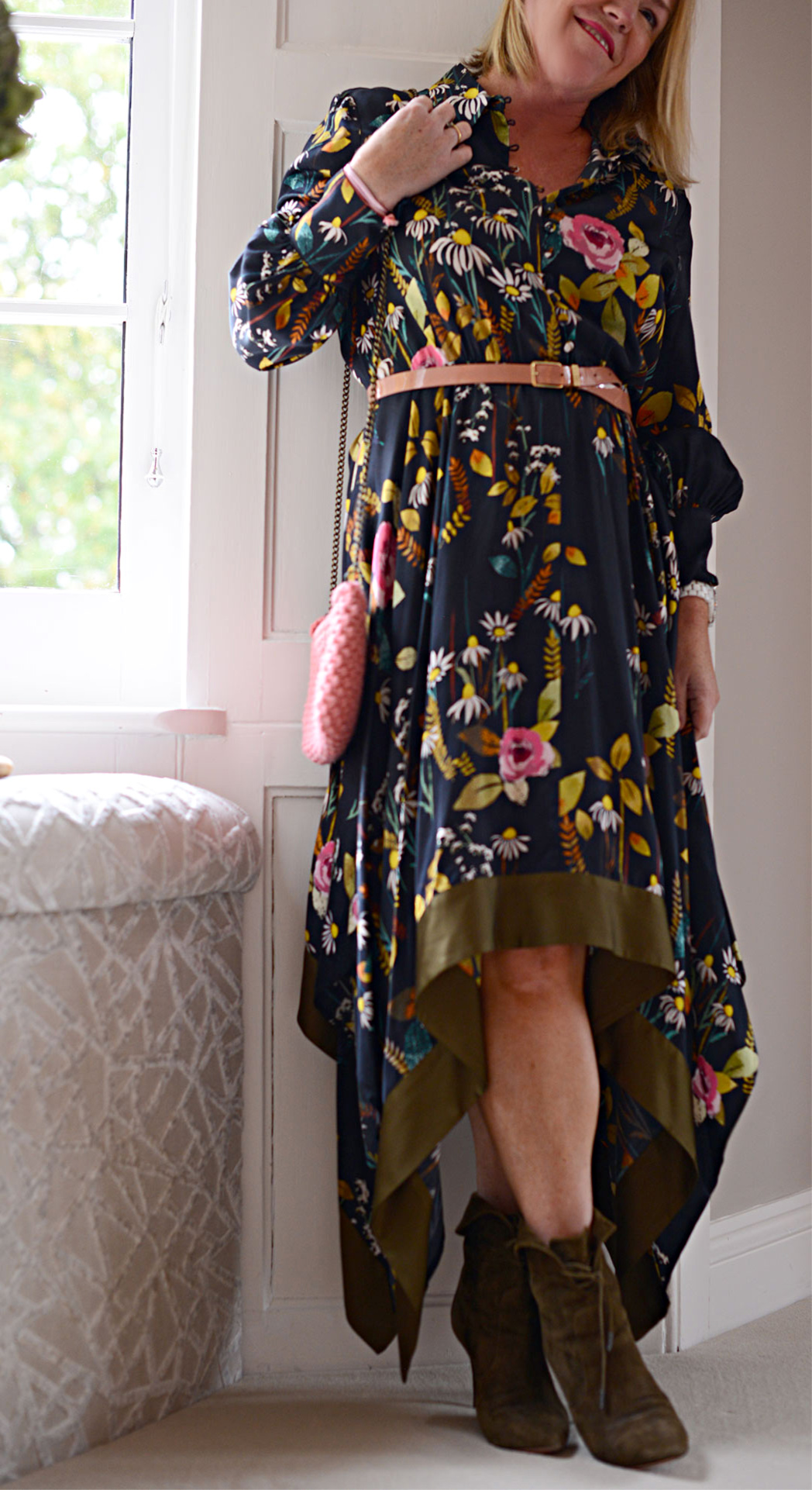 First up opt for winter florals which have a darker colour base than your summer picks. Think black, navy, olive green and brown as good seasonal background colours. The darker hues have the magical ability to tone down the feistiness of a print and so make you feel like your making less of a statement with your outfit. Secondly, consider the size of the pattern versus your proportions. If, like me, you have not been dealt the tall skinny bird cards and are struggling with the fact that you are soon to be the smallest person in your family, then keep a lookout for smaller or daintier floral prints. If, however, you are more statuesque then you need to be gravitating towards the larger and bolder end of the floral print size spectrum.
I fell upon this gorgeous Baum Und Pferdgarten dress in Quattro Rish in Reigate while putting together our Reigate Shopping Guide with the fab Fran Bacon. They didn't have my size, but suitably obsessed I stalked the internet until I managed to track this one down on sale – huzzah! I've paired it here with an old pair of Aquazzura boots (here's some on resale), the belt is J.crew (similar here) and this super cute Aiayu bag.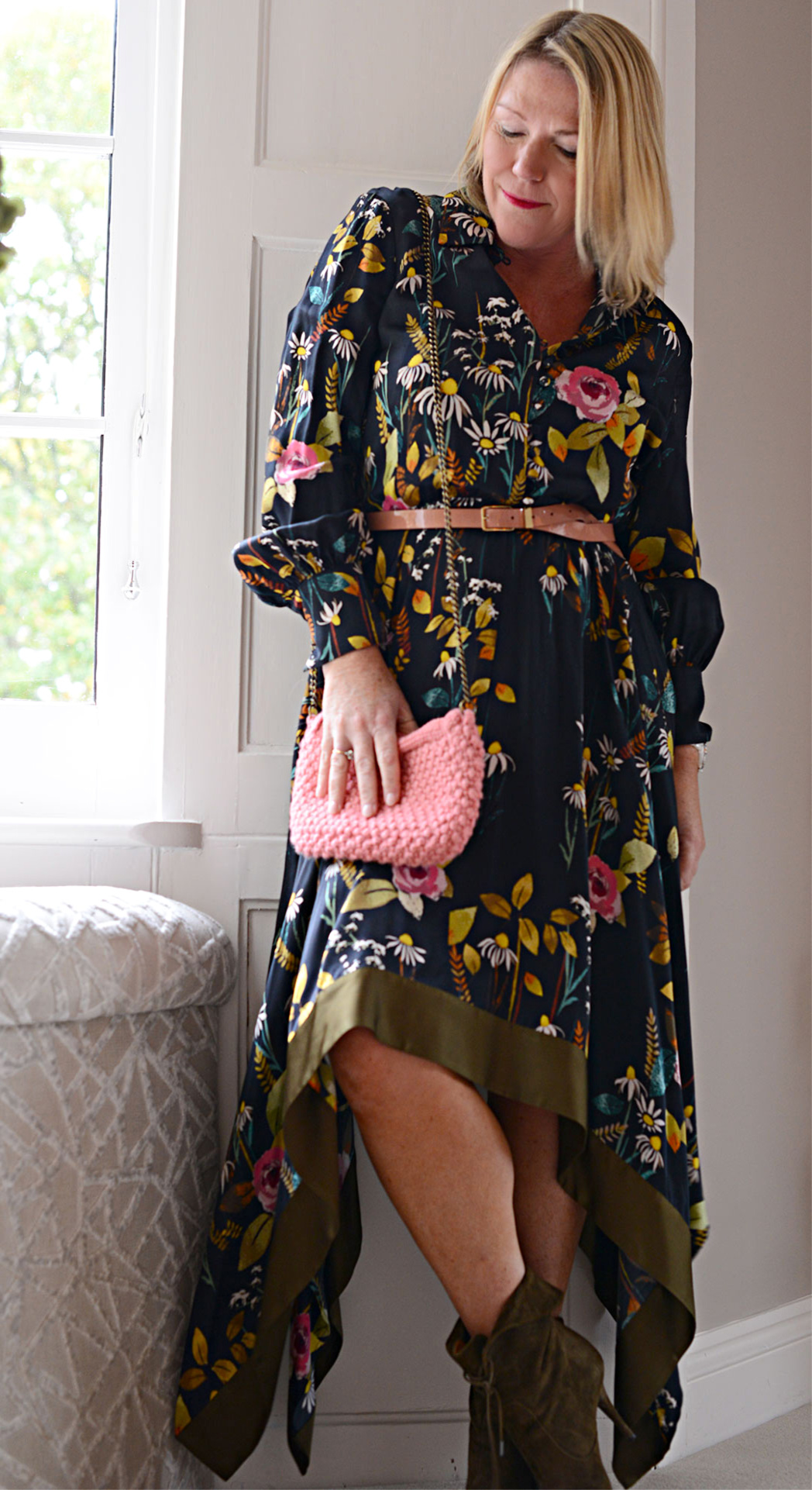 If the idea of wearing anything floral is having you break out in nervous hives, but you like the notion of a little flower power somewhere in your outfit armoury, then the best place to start is with an accessory or two. You can pick up bags, belts, shoes and even headscarves (yes they are having a bit of a moment if you use them to tie up a ponytail). Or opt for separates and wear your floral piece as the bottom half – think skirts and palazzo pants, then pair with a slouchy knit and cowboy boots for a this-season winning look.

Pinterest Inspo…
For more on the new season trends head to our trend report here. Or to figure out whether florals might be your thing or not why not take our Style Tribes quiz to figure out your style ID here.
Winter Florals… where to shop.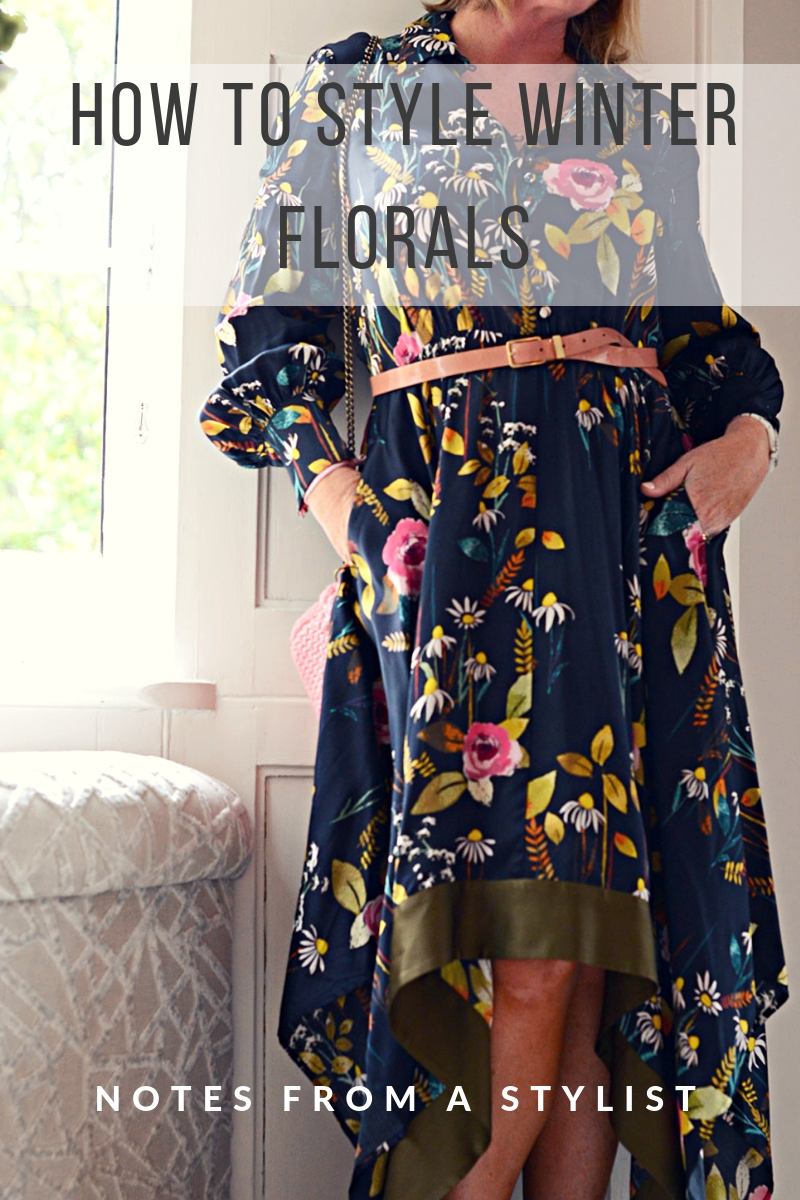 So here's a quick edit of some of the winter florals we're loving out there right now – click the images to shop. #AffiliateLinksUsed

(Visited 515 times, 1 visits today)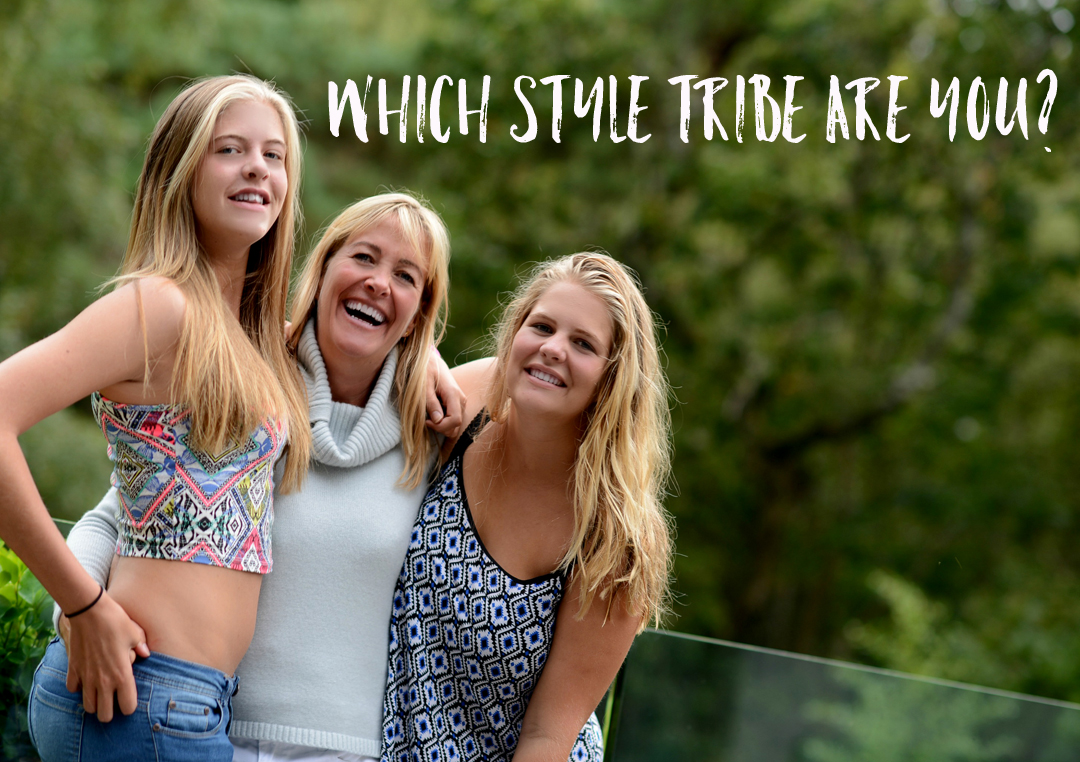 Style Tribes Quiz
Try our Style Tribes quiz to help figure out your Style ID
Get started with our free 5-minute style
tribes quiz - sign up to download