Polka Dots for Spring.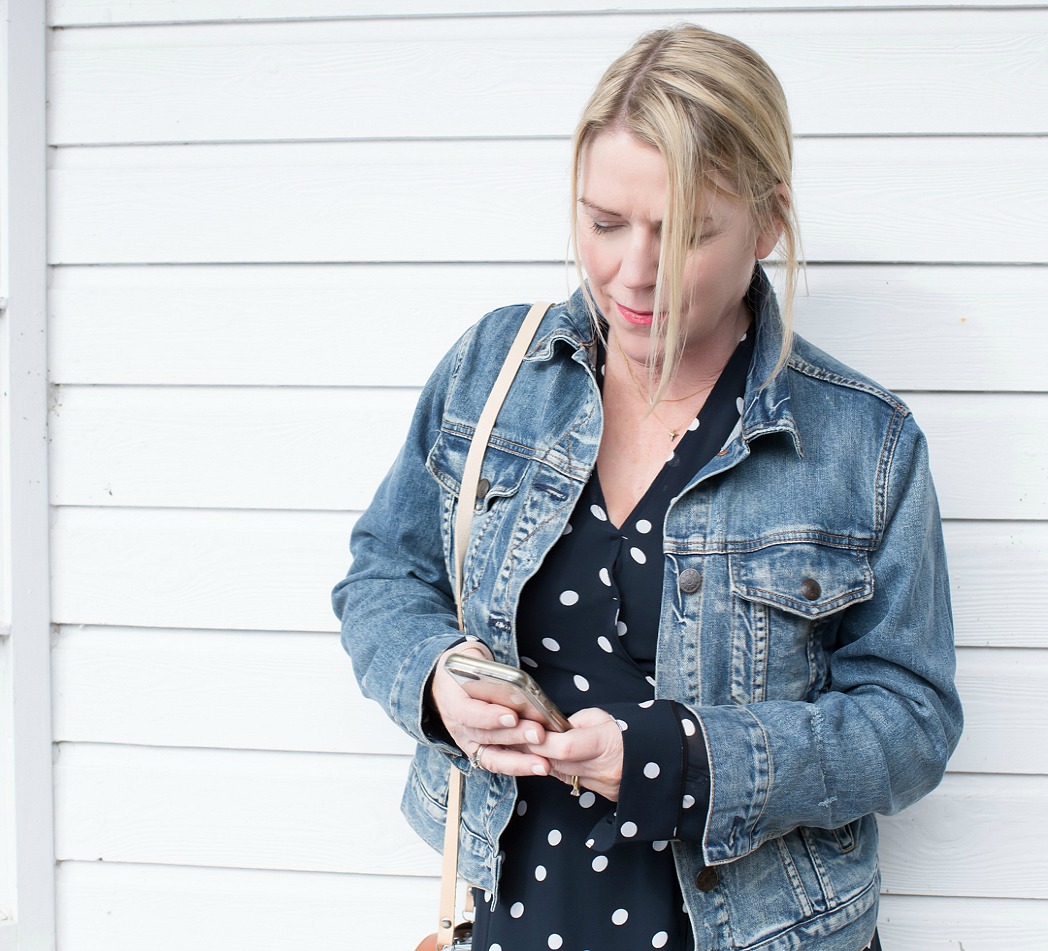 One of the classic signs that spring has really sprung is when you start to see polka dots and gingham appear in stores. These preppy vibes always signal the onset of warmer weather and the feeling that it's time to shed our winter layers. This season in particular polka dots are having a bit of a moment, so it's time to take a peek at what's out there for us to snap up and add to our spring closets.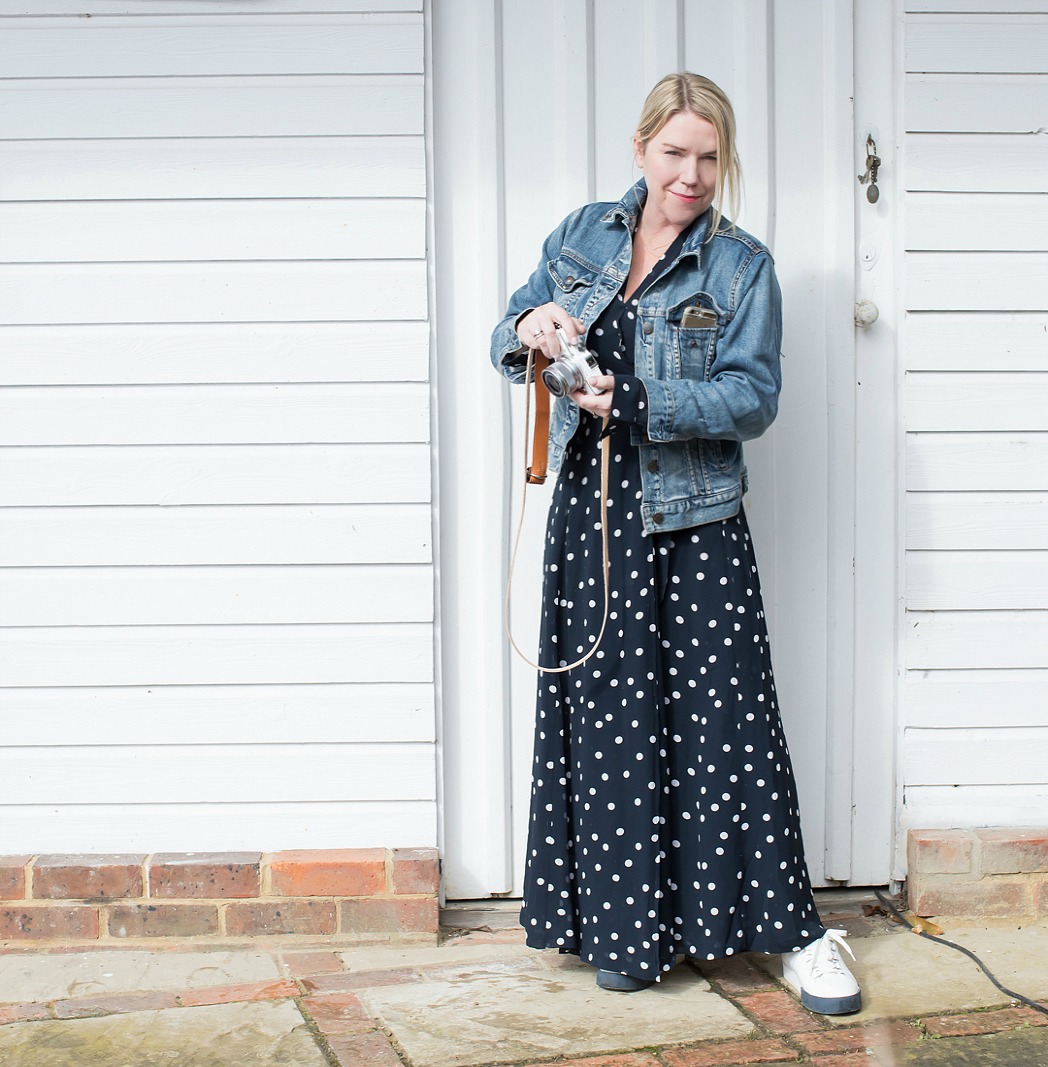 I've been a bit of a convert to the old maxi dress of late, so when I spotted this navy polka dot cutie from cult Scandi label Ganni, it was definitely ticking a lot of boxes. It has a wrap waist element which is awesome for all those of us with a bit of muffin top kicking in. I've paired it with an old J.Crew denim jacket – which is also having a bit of a resurgence this season btw, so wrestle yours out of the back of the closet. I'm also loving these white trainers from Marks & Spencer which I chose for a collaboration I did with them on their website – you can read more about it here.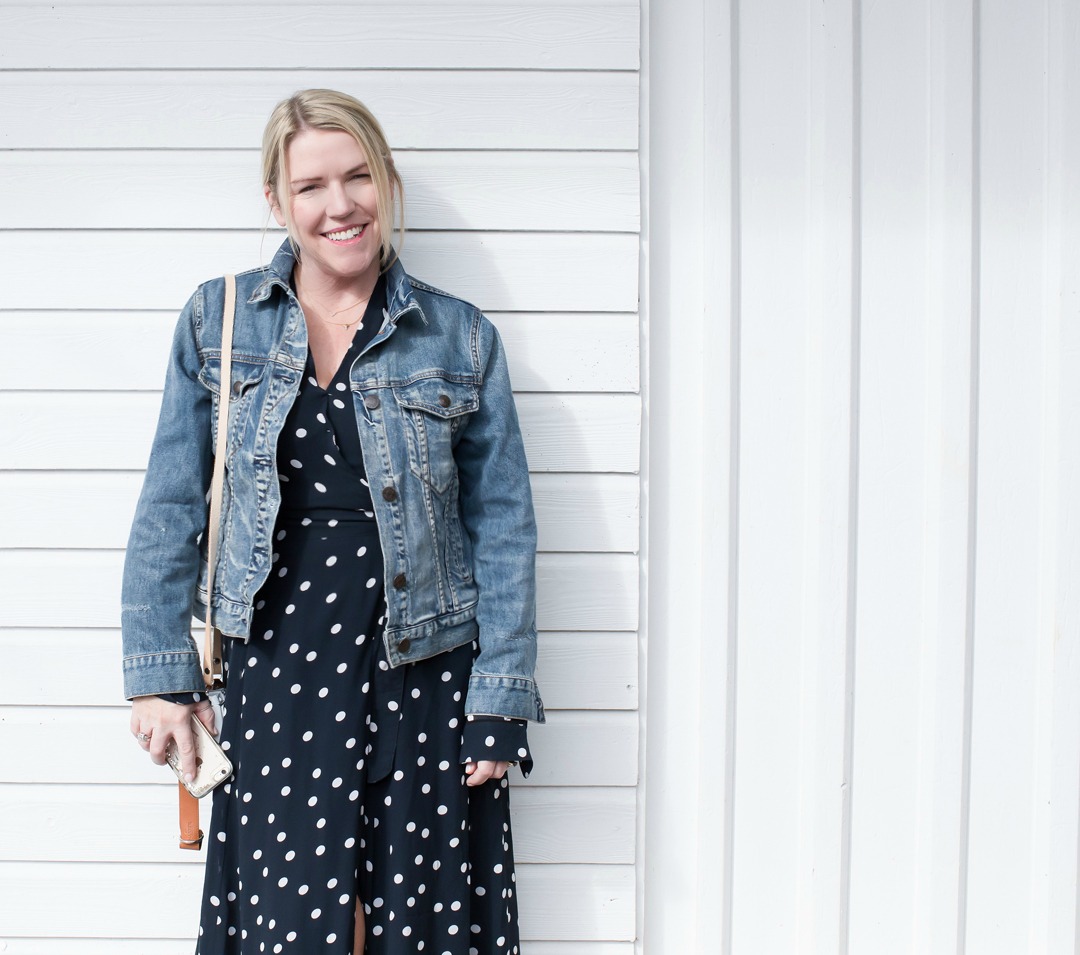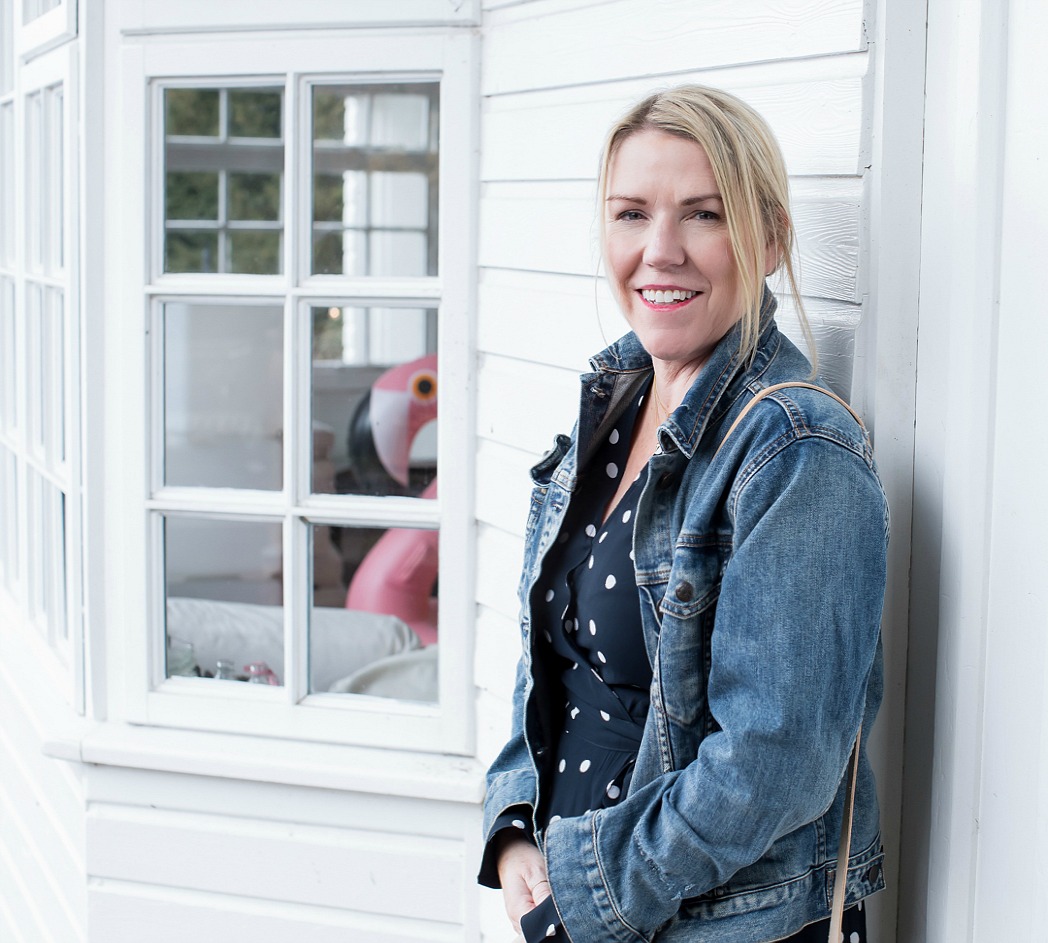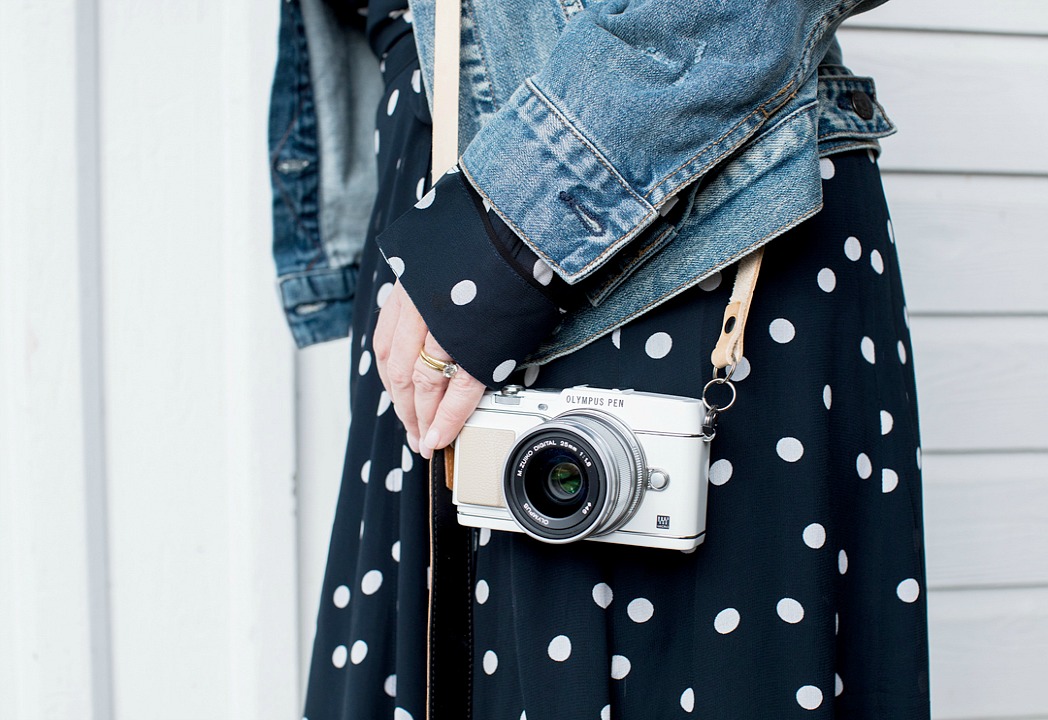 As with any pattern, you need to consider the size and proportion of the print compared to your size. Too large a print will swamp you if you are on the petite side, but if you have been blessed with a statuesque frame, then knock yourself out with a larger sized print.

Polka dots… where to shop.
So where can you snap up one of these little cuties which will work for your every day as well as your vacay this season? The answer is pretty much any high street store or department store as well as any designer you might fancy too. Here's an edit of my faves out there right now… click the images to shop.

With thanks to the fab Jane Looker for the images for this post.
I've added this post to the fab #SaturdayShareLinkup with Catherine Summers from Not Dressed as Lamb – if you fancy some more weekend reads take a peek here.
(Visited 369 times, 1 visits today)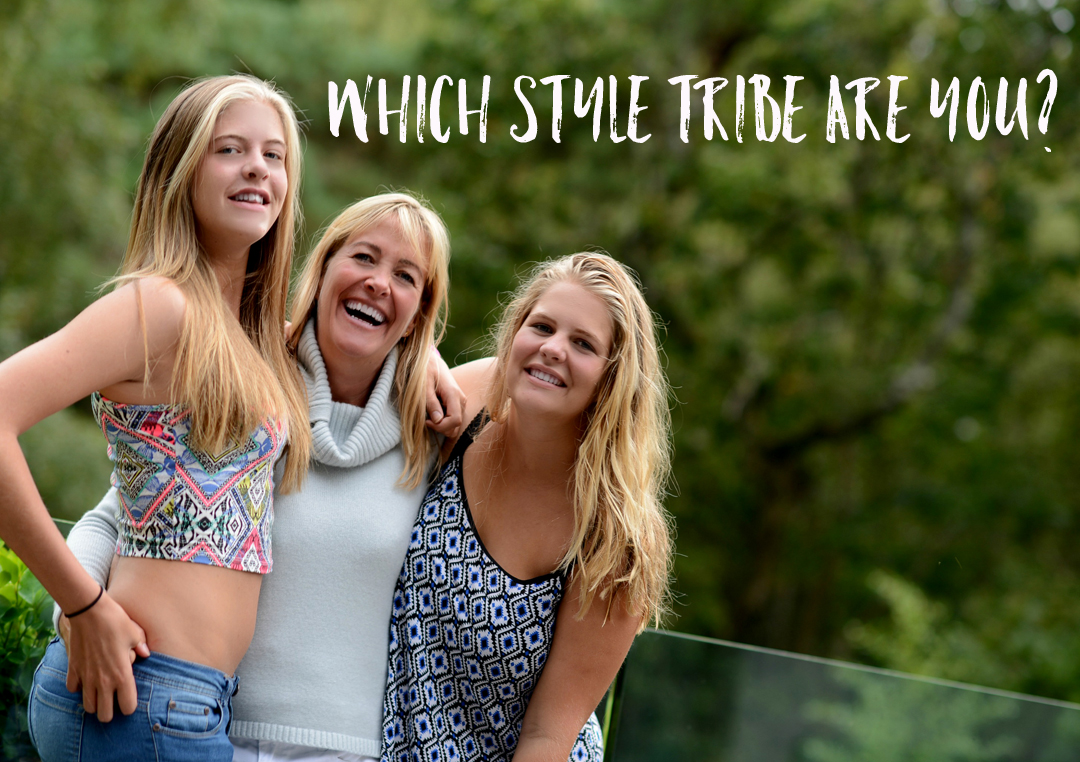 Style Tribes Quiz
Try our Style Tribes quiz to help figure out your Style ID
Get started with our free 5-minute style
tribes quiz - sign up to download