Topshop – last minute gift guide
Even though I'm normally all over the Christmas gifting thing…i.e. I already start pretending half the things I've bought in September are in fact pressies for other people, and not delicious items that I'm sneaking into my own closet. When it gets to the weekend before the big day, a small shudder of fear begins to quiver inside me as I wonder whether I've got a) the right things for the right people, or b) enough stuff or c) a bank balance big enough to match my largesse at this time of year. Luckily the lovely folk at Topshop have definitely got people like me in mind when they jam their stores full of inviting gift ideas which are perfect for all sorts of folk in your family.
Last minute gifts are the most fun to buy, you've generally bought into the Chrimbo spirit, had the odd mulled wine or two, and are ready to throw caution to the wind – so here are a few of my fave gift ideas which I found this morning on a stroll through my local Guildford Topshop store.
Loved these statement necklaces – perfect for your BFF. Similar black ones here and here.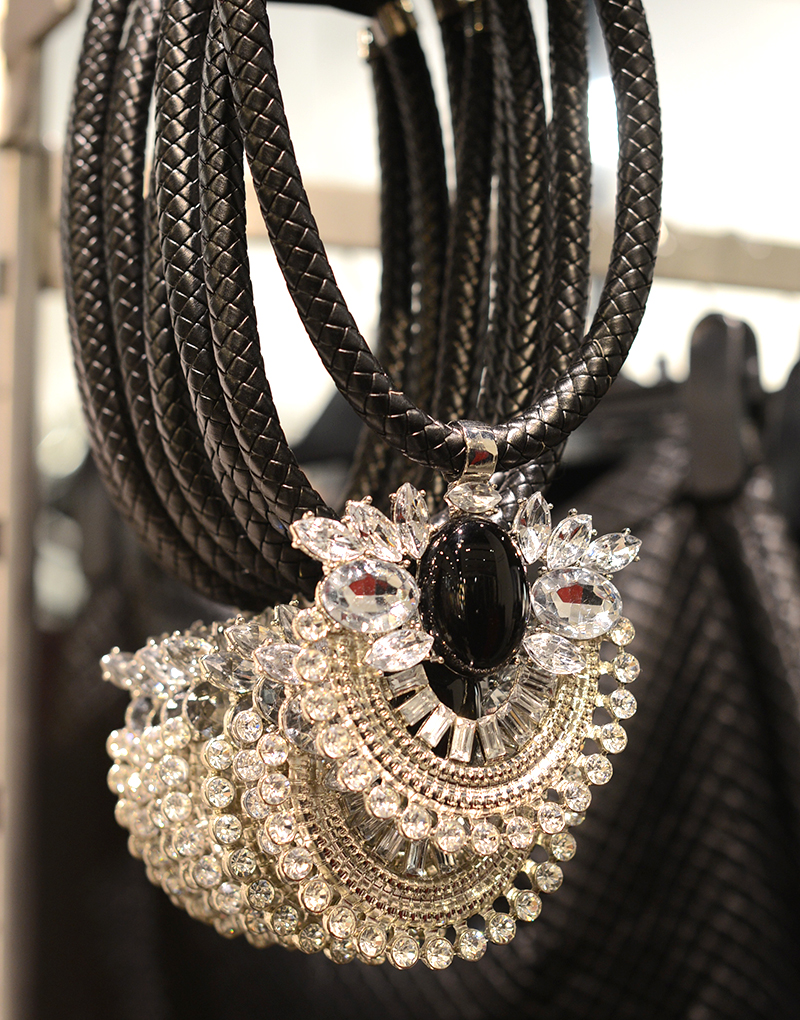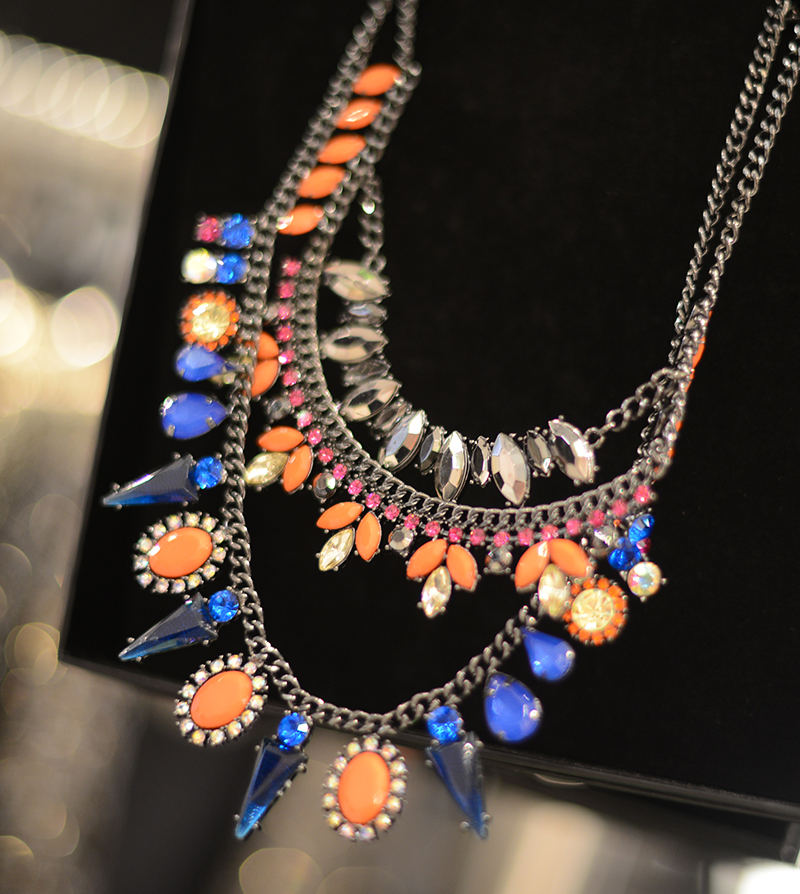 Statement multi layer necklace
These cute party bags might not make it to my gifting list…might have to keep one myself.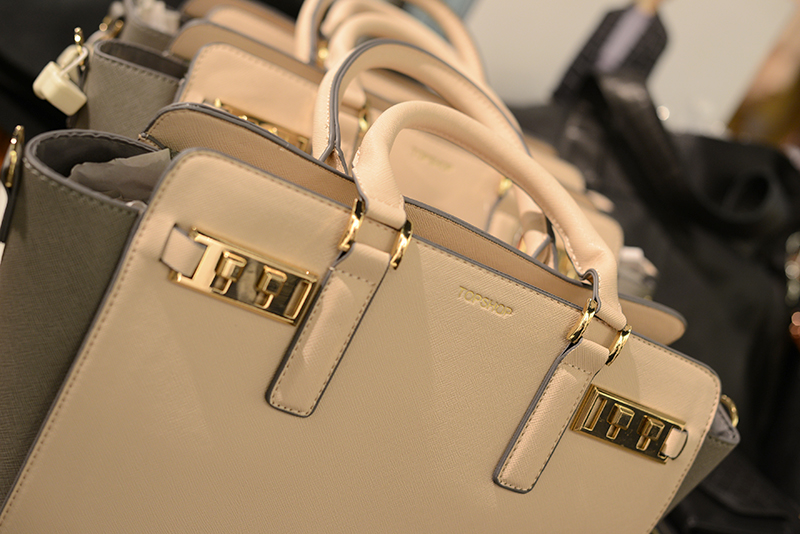 More of a timeless classic – loved this belt buckle holdall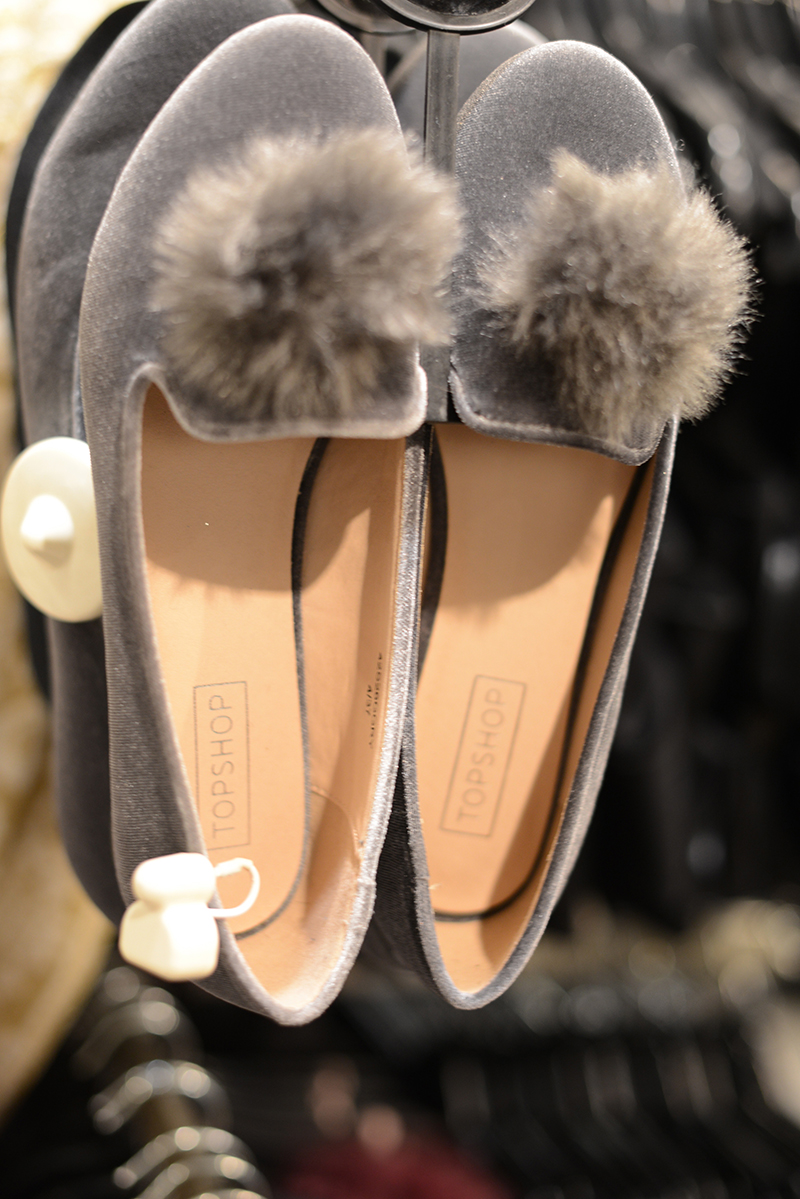 Squeeze pom-pom velvet slippers.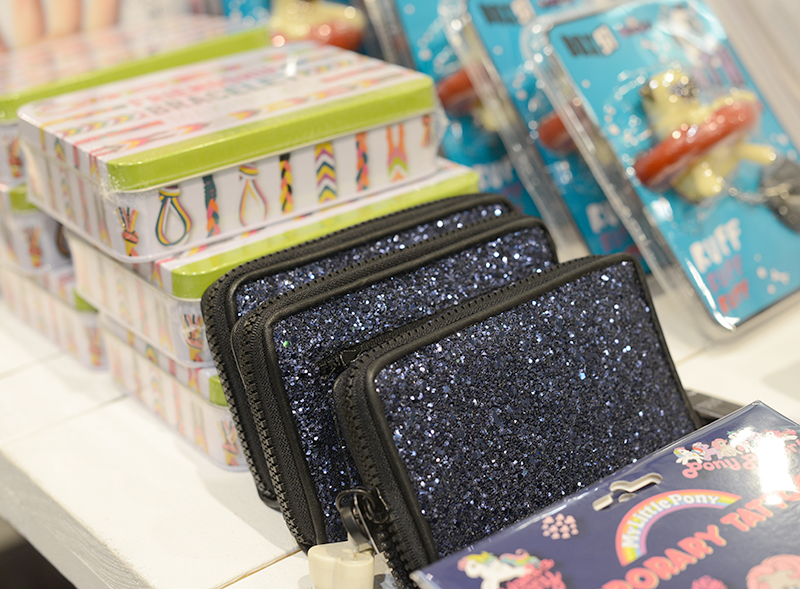 Glitter zip-around wallet,  DIY friendship bracelet kit.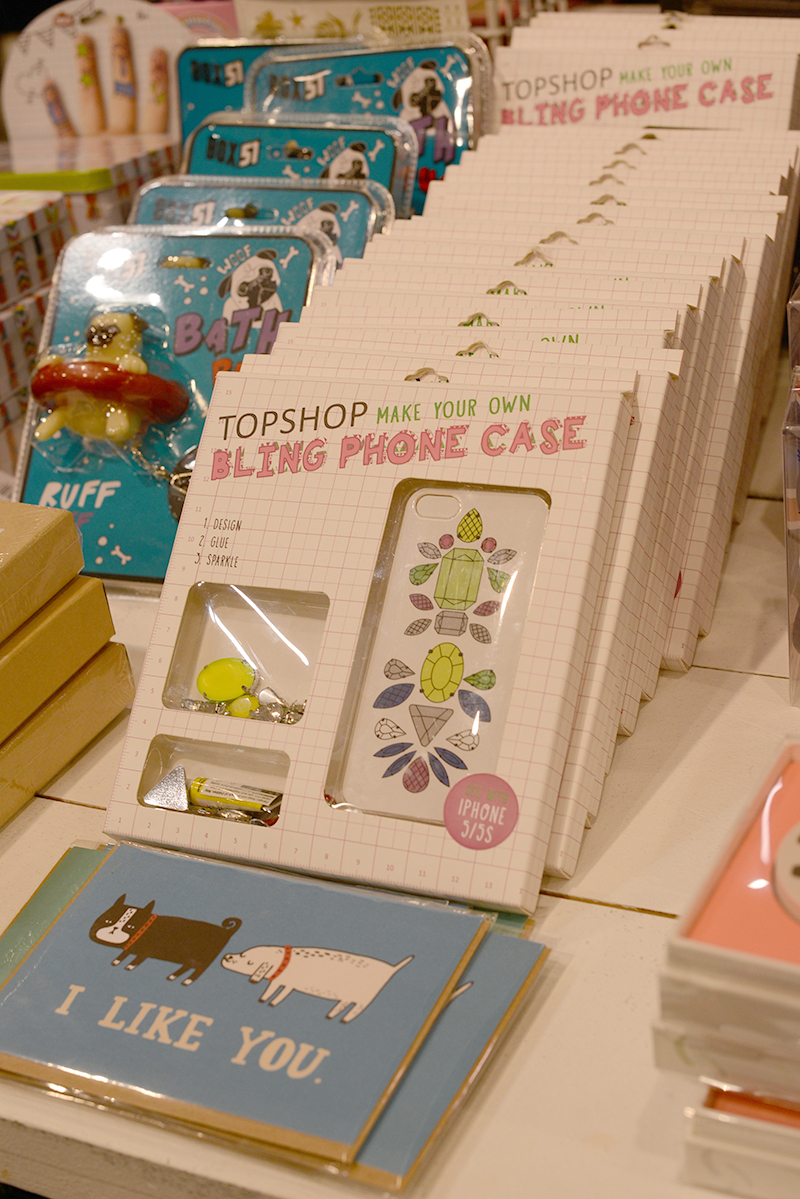 DIY gem 'make your own bling'  iPhone 5 case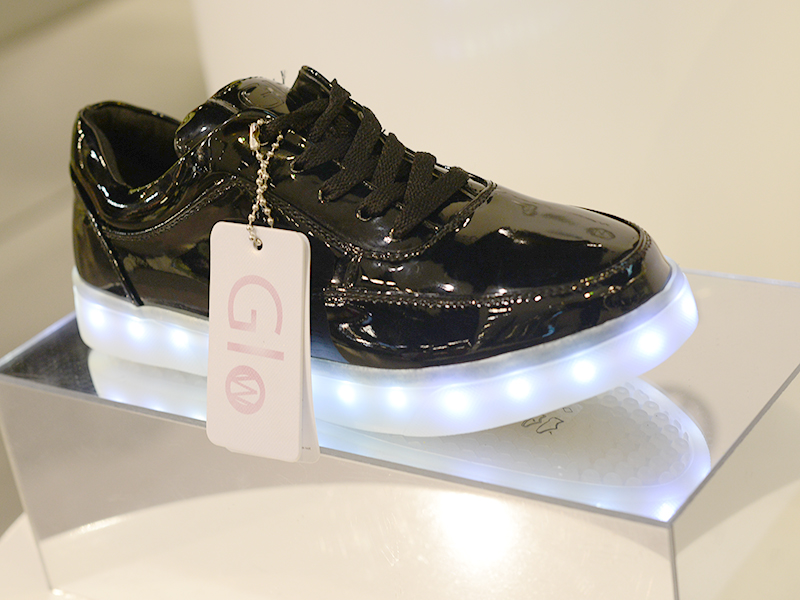 These were seriously awesome trainers and reminded me of those old Geox light up trainers… Trance light up trainers by Topshop X Glow
Whether you have some mates you need to gift, you've pulled someone in Secret Santa who you haven't sorted, or there's someone in the fam with an eye for a trendy item, Topshop has a slew of great ideas from stocking fillers to full on awesome accessories which will fit the bill.
Topshop – last minute delivery schedule
The other fab thing about Topshop, is that they go to extraordinary lengths to make sure you can grab stuff right up to the last minute. If you want to buy online for delivery to the UK, you have up until 4pm GMT on 20th December to pop items in your virtual trolley for standard deliveries in time for Christmas. Beyond that, they have an awesome UK express delivery-to-home policy if you order by 4pm GMT 23rd December; or even their UK express-to-store offer, which is: order before 7pm GMT 22nd December, so you can still pop into your local store to grab that gift before the big turkey blow out day.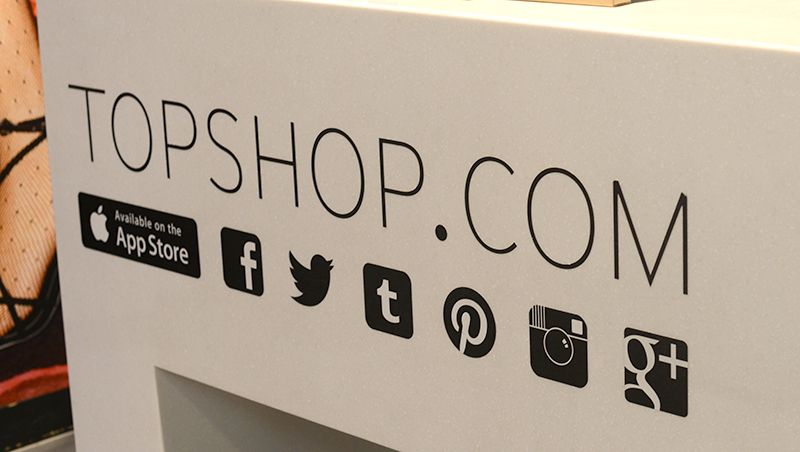 If all else fails, you can snap up some gift vouchers which are always a winner for Topshop devotees.
Whilst we browsed the Topshop Christmas edit, we also took time to figure out our party looks for New Year…check back here later next week for our party picks…

(Visited 70 times, 1 visits today)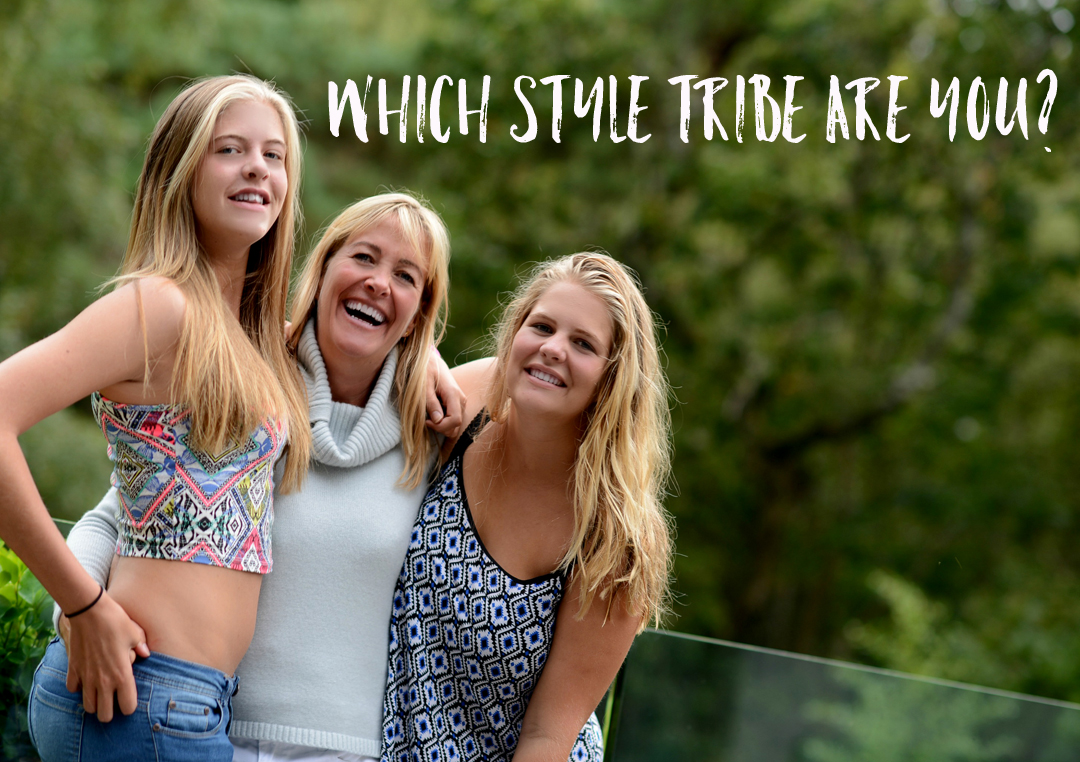 Style Tribe Quiz
Try our Style Tribes quiz to help figure out your Style ID
Get started with our free 5-minute style
tribes quiz - sign up to download