Maxi skirts … the low-down.
If you're one of those people who've been avoiding maxi skirts for the past few seasons, it's time to step up to the plate and take the plunge this summer. There's something seriously summery about the maxi in any form – whether it be a dress or a skirt. The maxi oozes boho/festival vibe without throwing a grunge note into the mix, yet is achingly hip and comfy to boot… so what's not to like?
Being a bit on the height challenged side, until recently I'd been sticking my head in the sand when it came to all things maxi, but having sourced a delicious Calypso St Barth silk maxi skirt a few seasons ago, I sensed my  ideals were about to switch…if only for the summer season at least.
Maxi skirts can not only hide a multitude of body issue traumas, they can also have you working your inner festival chick chic in no time.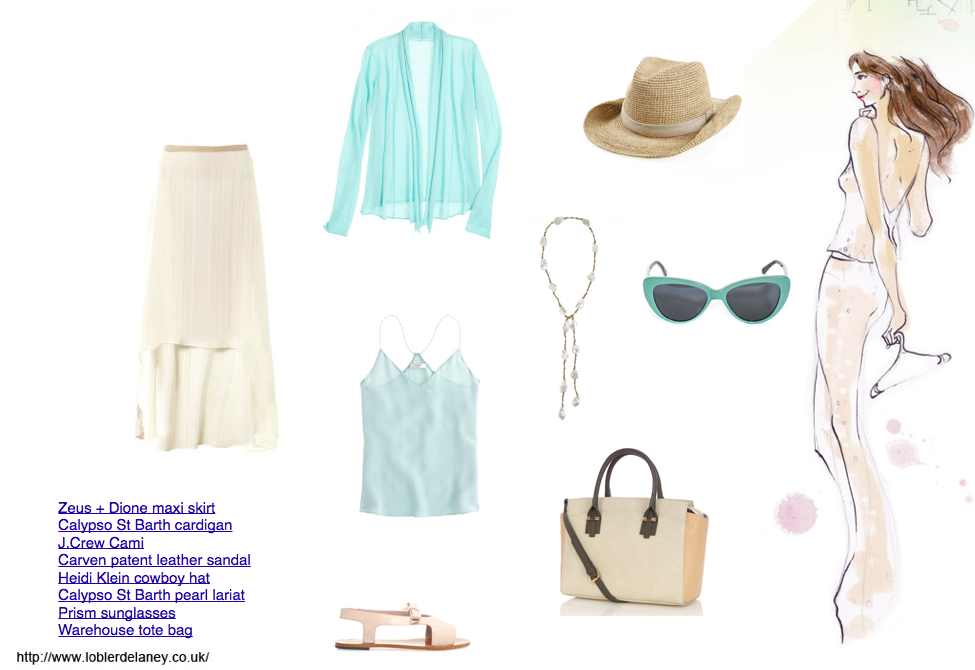 Maxi skirts … how to wear them.
The key to pulling off maxi skirts…or rather wearing them with aplomb (kids – let's hope there's not too much pulling off of skirts willy nilly unless in a deep and loving relationship with your partner), so the key to the look is to ensure that the skirt fits well at the waist and the hemline is tailored to suit your shoe choice. There's nothing worse than seeing someone almost making a look work and then scannng to their feet to find that a) there's an extra foot of fabric dragging in their wake as the skirt is too long, or b) they've tried to rectify said hemline problem by throwing on a pair of heels resulting in that other sartorial faux pas of a cavernous gap between the end of the skirt, your heels and the floor…ugh!
I love this Zeus + Dione maxi skirt, mostly for it's quirky hemline. I've paired it with this pastel Calypso St Barth waterfall cardi and J.Crew tank. A pair of Carven flat sandals on sale at Matches Fashion continue the laid back vibe, as do the cowboy hat from Heidi Klein and lariat (also from Calypso St Barth). Some funky 50's shades by Prism and a workable tote from Warehouse finish the look.
(Visited 11 times, 1 visits today)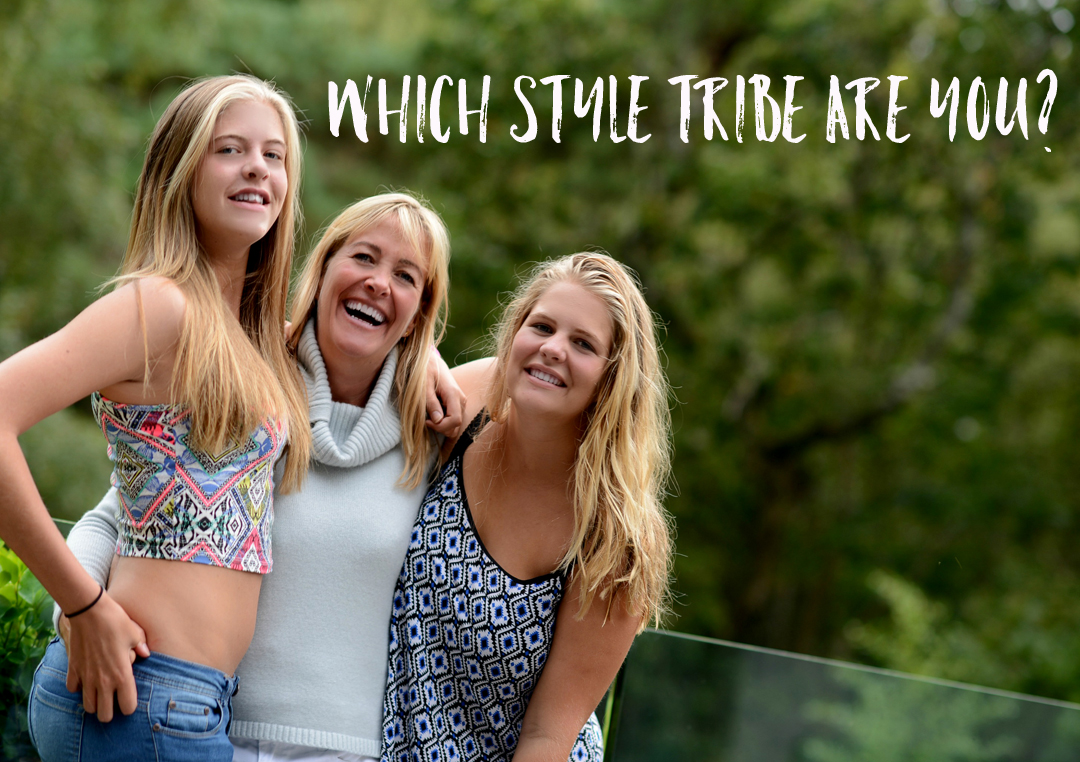 Style Tribe Quiz
Try our Style Tribes quiz to help figure out your Style ID
Get started with our free 5-minute style
tribes quiz - sign up to download