Mod Fam Food … pulled pork 3 ways.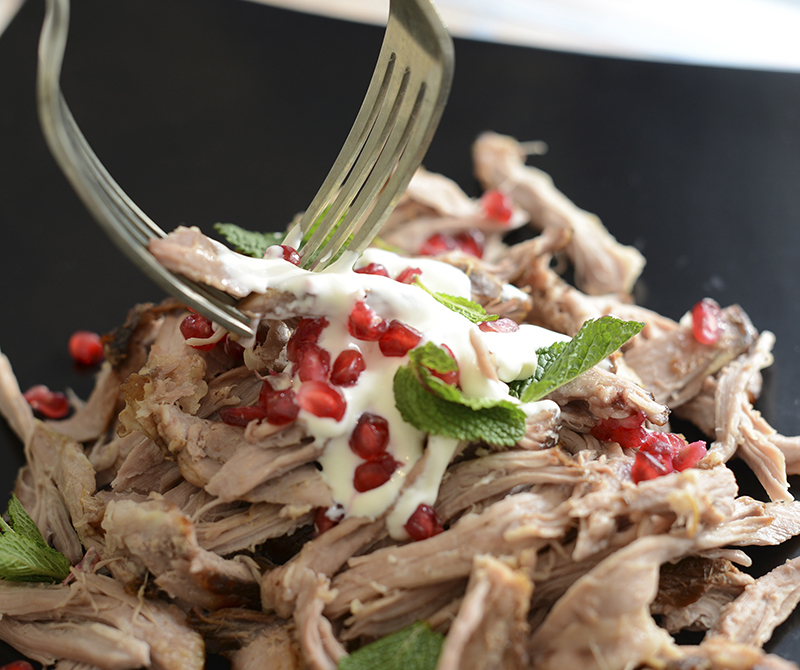 I can't remember a BBQ I went to over the summer, or more recently to a good old British pub this Autumn, which didn't have pulled pork on the menu. It's a genius easy-to-prep dish, and even easier to share with truck-loads of your family or friends. With the Holidays on the way, it's a neat recipe to have in your armoury, especially with these extra ideas on using up the leftovers.
So here are a few serving suggestions to take advantage of this succulent, melt in the mouth ingredient! The first works great for large groups and will serve up to 8. The pork rolls and pancakes are a great way of using up any left over pork you may have, and are excellent as a snack for laid back lunches and suppers.
Mod Fam Food: Pulled pork with sour cream and pomegranates.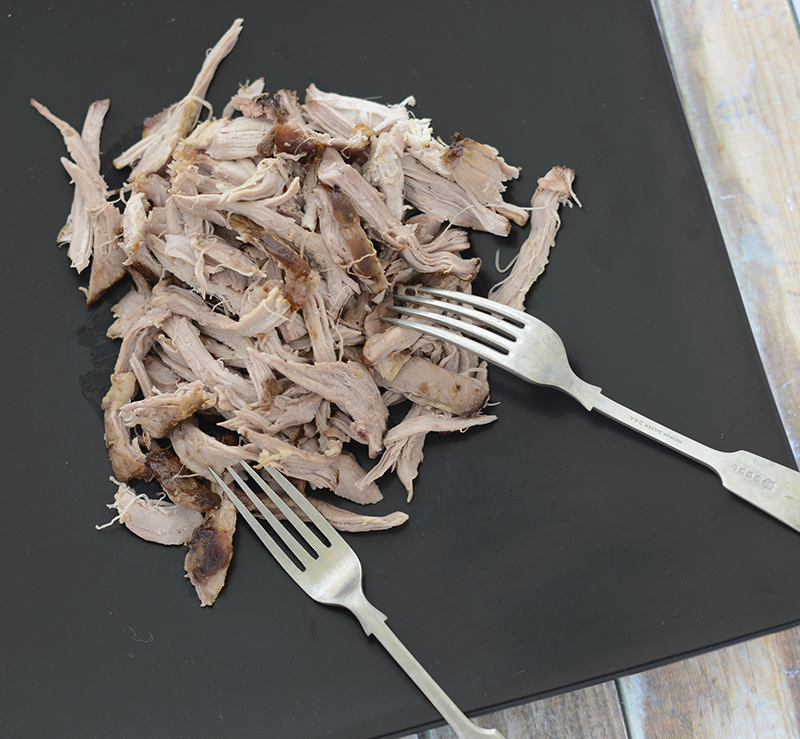 Large serving plate Habitat, similar here from Villeroy & Boch at House of Fraser, forks are vintage…
I tend to cook this for 6 to 7 hrs overnight, turn the oven off and leave in oven until required. Not only do you wake up to a kitchen smelling of sweet pork, but your main dish is then completed for your lunch or dinner!
 You will need…
2.5kg bone in pork shoulder
2 medium red onions
4 garlic cloves
150ml white wine
150ml vegetable stock
2tbs dark brown sugar
1 tsp ground cumin
1 tsp ground cinnamon
1 tsp chilli powder
2 tbs Worcester sauce
2 tbs olive oil
salt and pepper
1 tbs torn mint
3 tbs sour cream
Seeds from 1 pomegranate, or I small packet of pre prepared pomegranate seeds.
Here's what to do…
1.Cover the insides of a baking tray with foil across length and width, allowing enough to spare to form a loose tent over the pork.
2.Quarter the peeled red onions, peel garlic and put in a baking tray, placing the pork on top.
3.Mix the sugar, cumin, cinnamon, chilli powder, olive oil and Worcester sauce together spreading over the fatty/skin side of the pork.
4.Pour the wine and stock over the pork.
5.Cook in oven at 220c for 30 mins without covering to crisp up the skin then, cover the pork with the foil tent, reduce the oven to 120c and cook slowly for 6 to 7 hrs. Add the wine to the tray for the last hour of cooking.
6.If you wish to crisp up the skin further, remove from the meat, place on a tray with the skin side up and cook for about 20 mins at 220c.
7.Leave pork for 30 mins before pulling gently apart on a board. Add a little of the juice to the pork and mix with the crispy skin broken into strips, before piling high on a serving plate, drizzling with sour cream and sprinkling with pomegranate seeds and mint.
8.Discard any onions/garlic and serve any remaining sauce on the side.
Amazing served with warm flat breads, houmous and a crispy salad.

Mod Fam Food: Pork mini rolls with coleslaw and rocket.
So we started this dish with the cutest mini bread rolls from Marks & Spencer….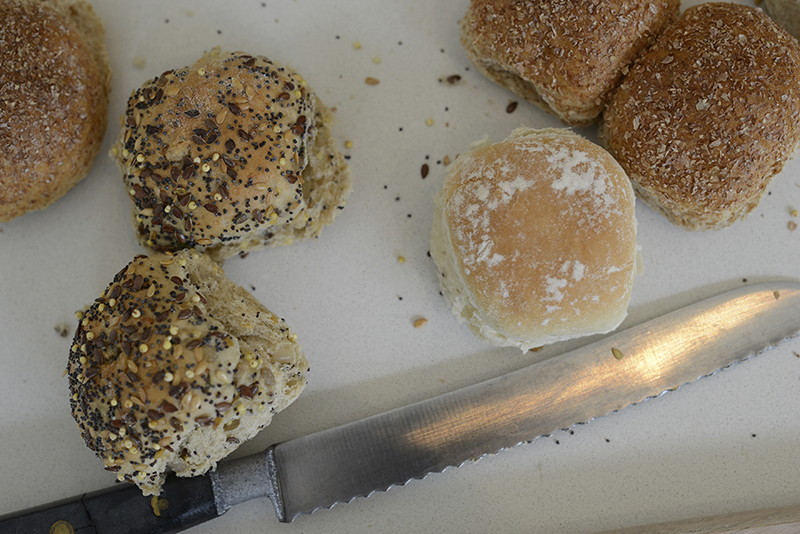 The 'slaw was a doddle with the help of a little elbow grease on the grater, and one of those scary mandolin thingies…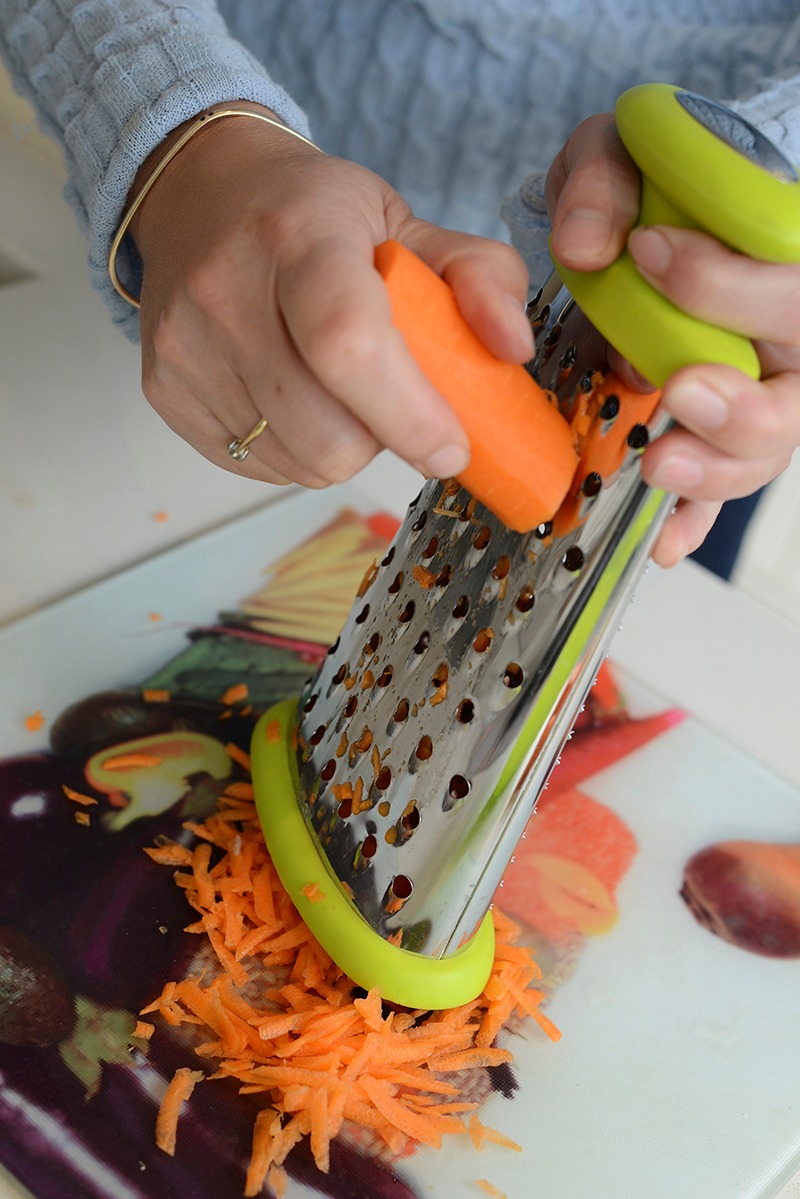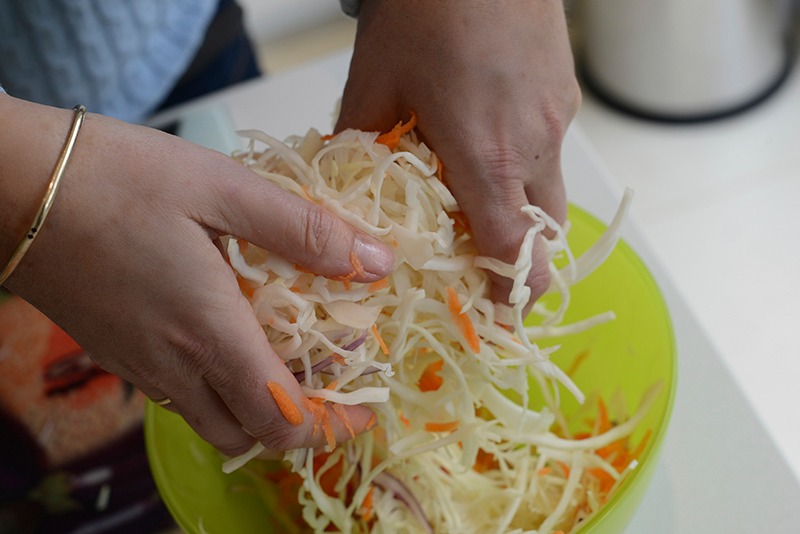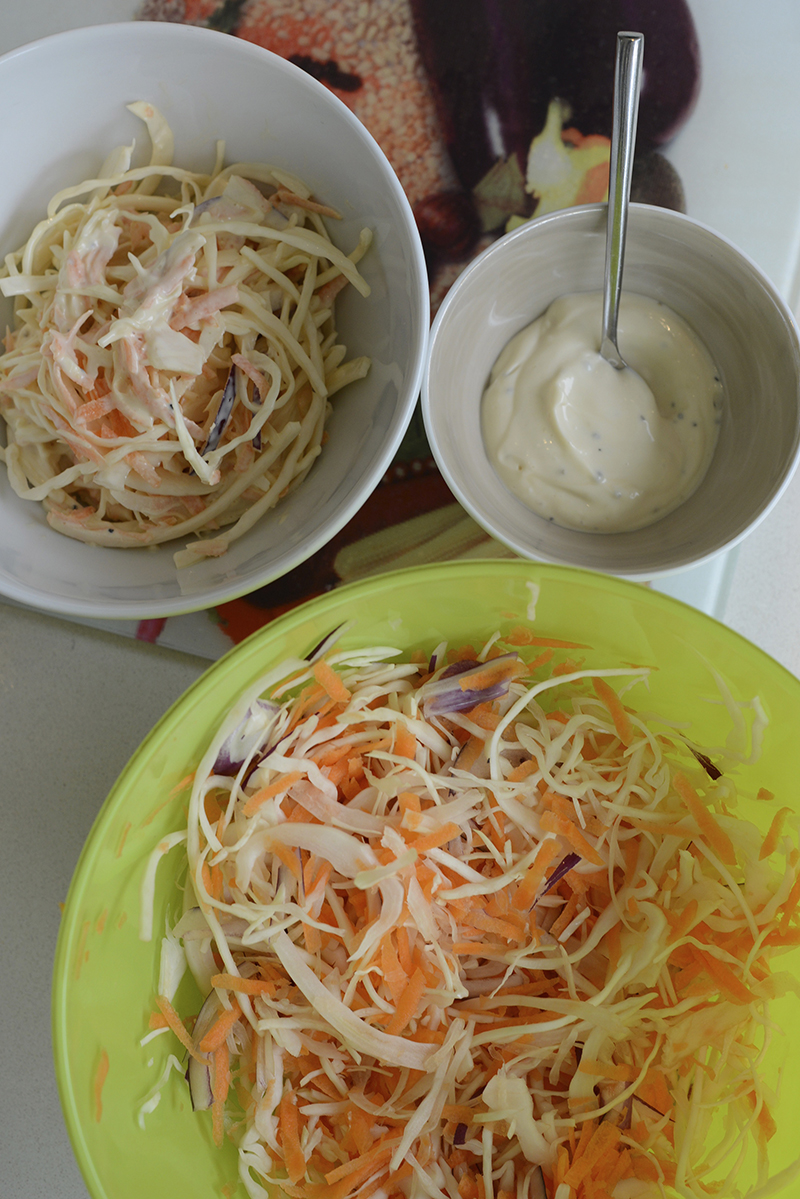 Elvis chopping board, green Designers Guild bowl, oyster LSA small polka bowl.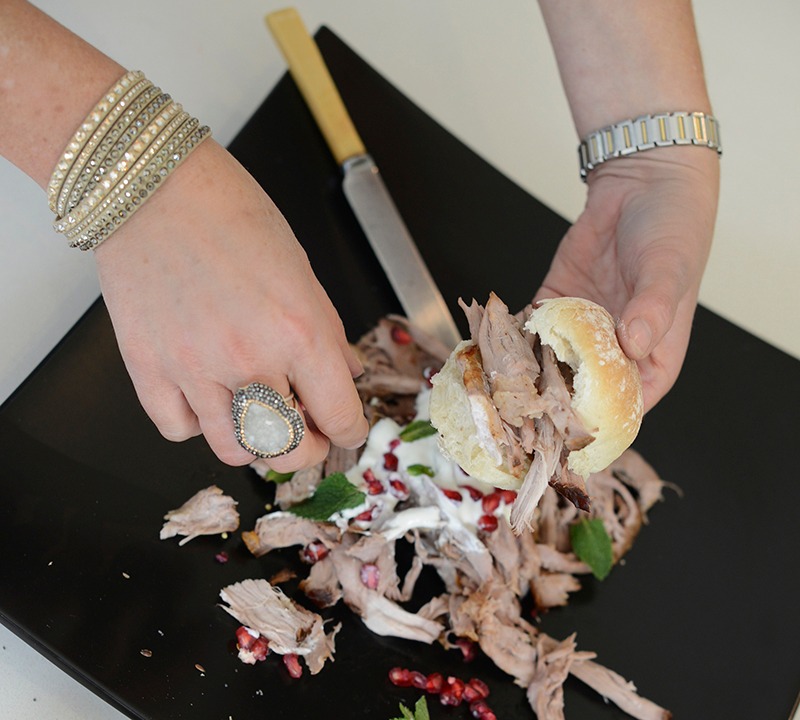 Amanda wears Soru ring, Swarovski slake bracelet.
Then scooping up your leftovers, with a little poking & prodding in the right place, load up your mini bread rolls…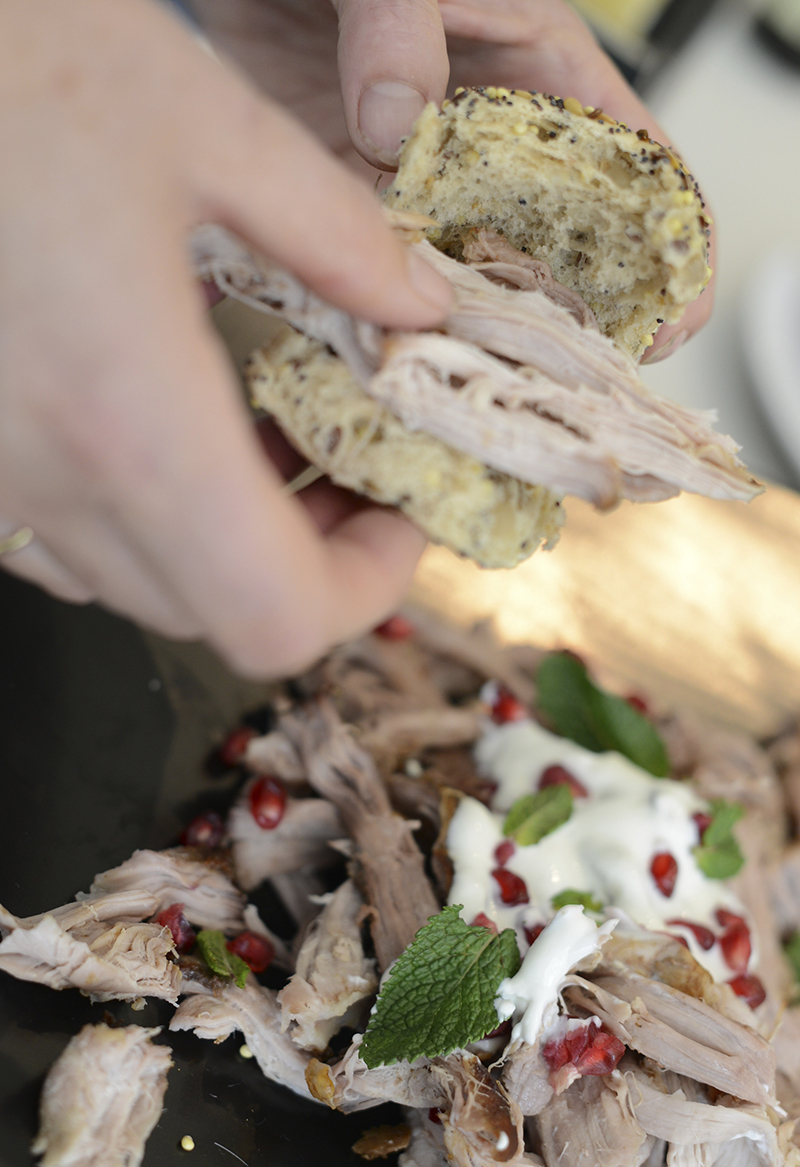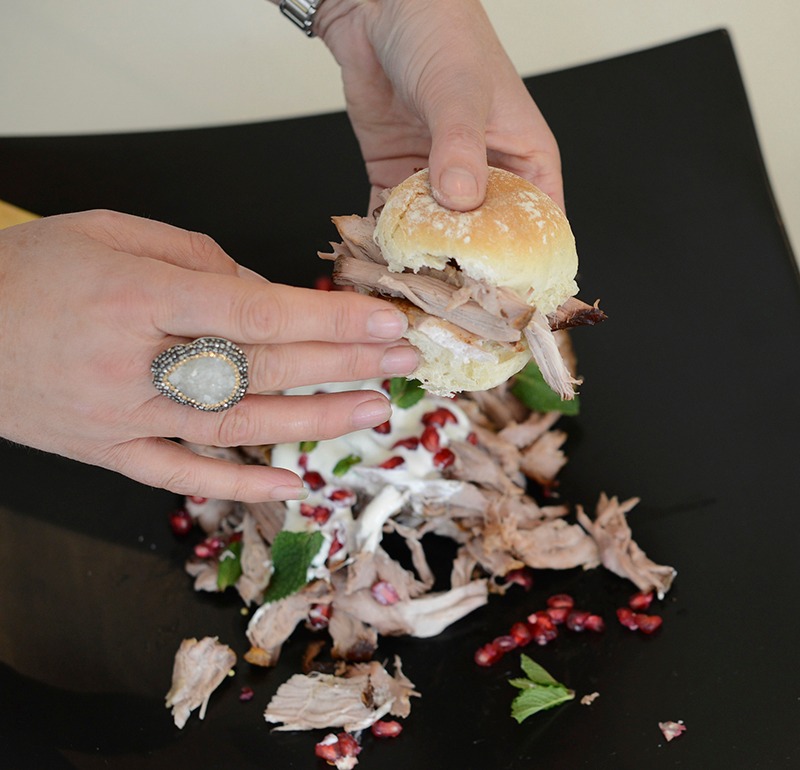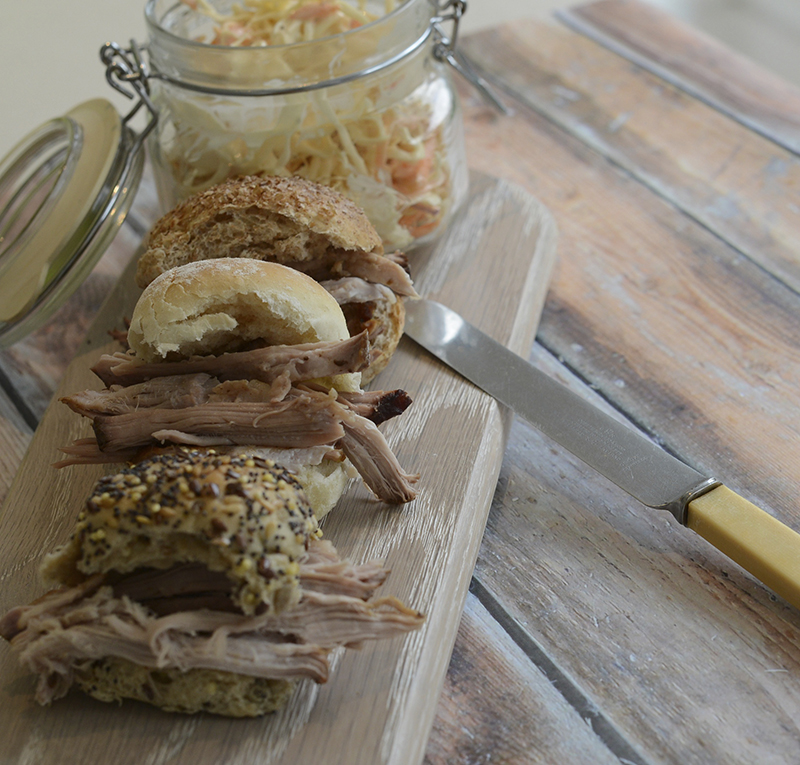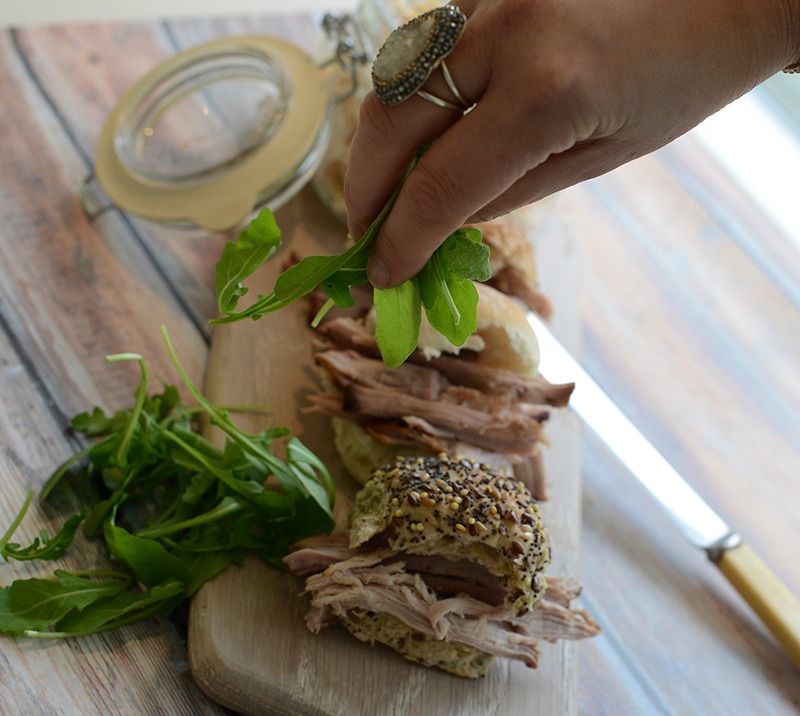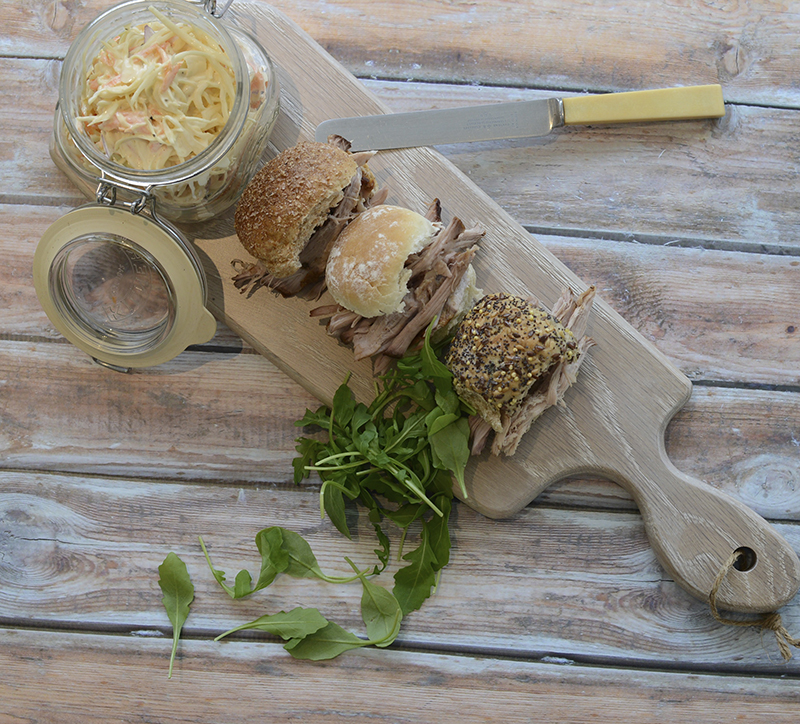 You will need…
2 handfulls of pulled pork
8 mini bread rolls
Small packet rocket
Half white cabbage finely sliced
1 red onion peeled and finely sliced
3 carrots peeled and grated
4 tbs mayonnaise
2 tbs olive oil
Half tbs red wine vinegar
Juice 1 lemon
1 tsp soy sauce
Salt and pepper
 Here's what to do…
1.Mix the mayonnaise, olive oil, vinegar, lime juice and soy sauce together.
2.Combine the cabbage, onion and carrot in a large bowl.
3.Add the mayonnaise dressing, gradually folding together before seasoning.
4.Stuff the mini bread rolls full of pulled pork and rocket. Add a serving of coleslaw to the rolls or alternatively serve on the side.
Next up…Mod Fam Food: Chinese pork pancakes.
This one is all about the art of construction… start with the basics… then get your inner roll on…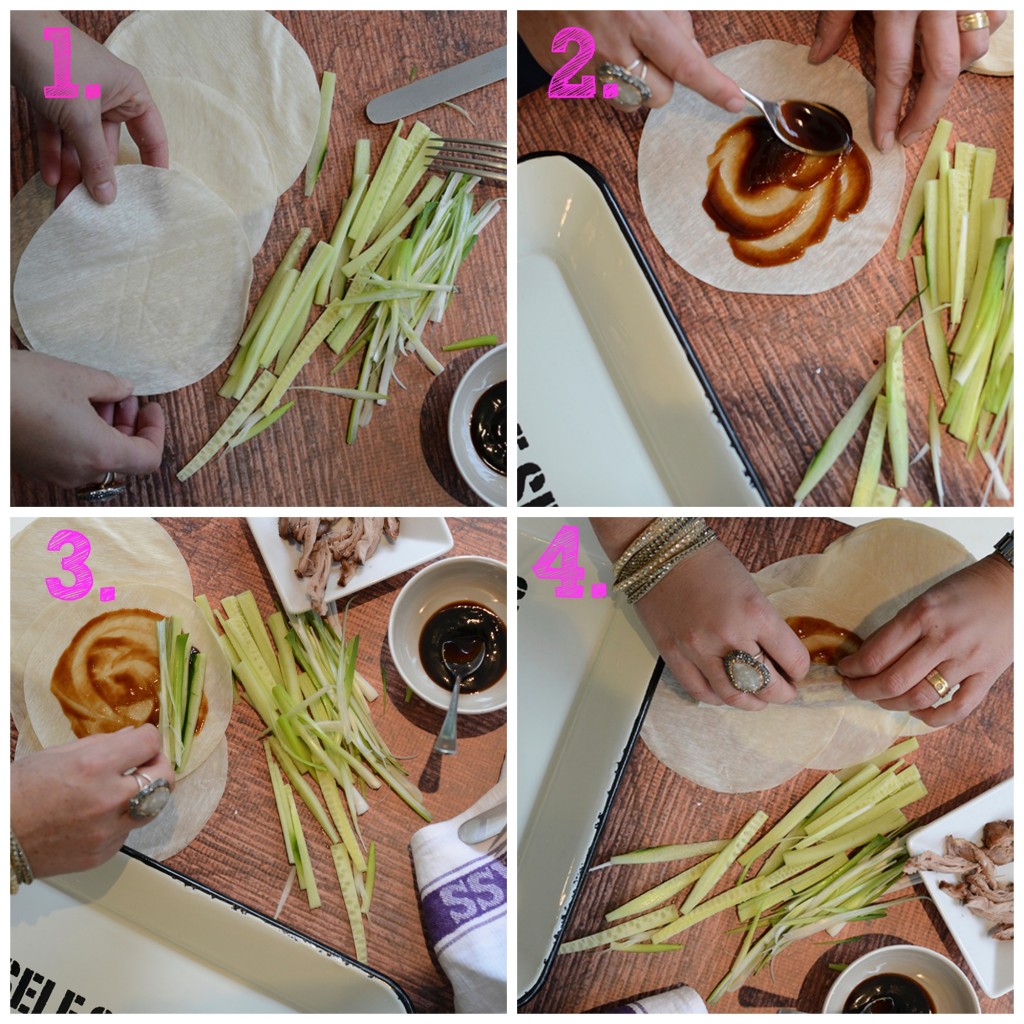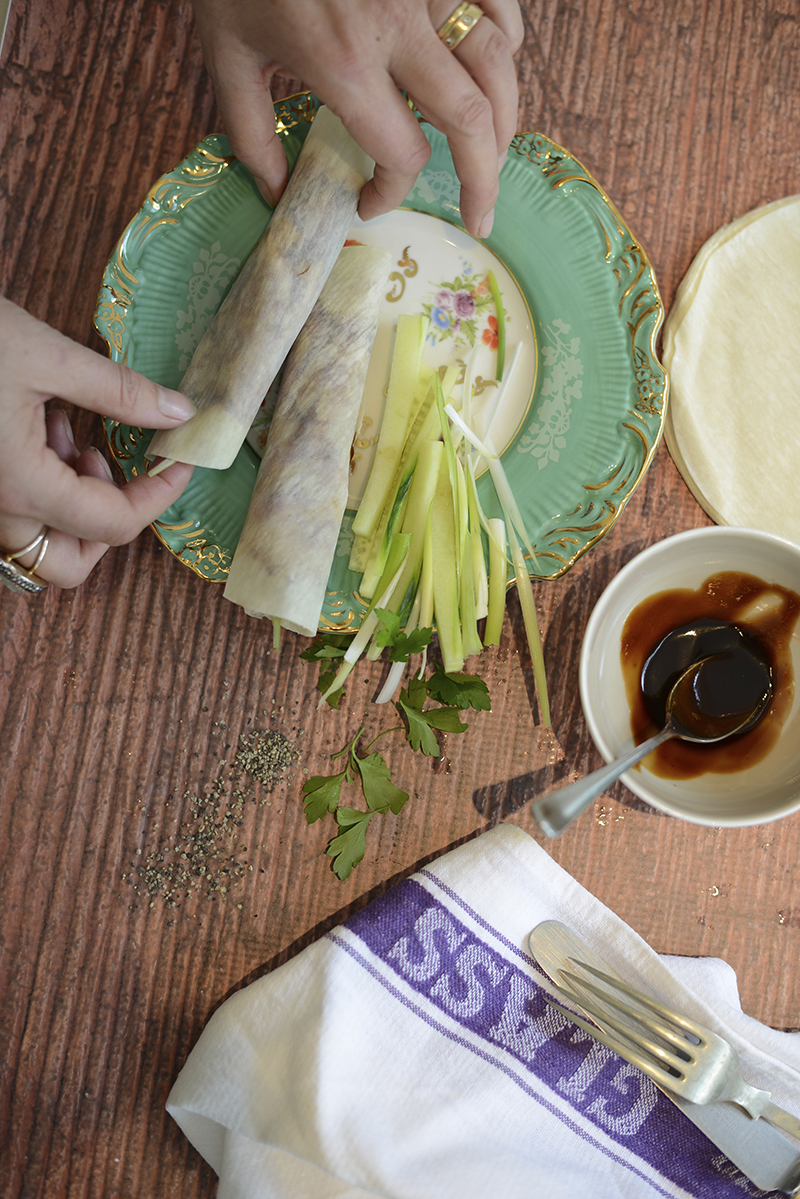 We love good old Anthropologie vintage plates for serving up – especially these cuties… similar here.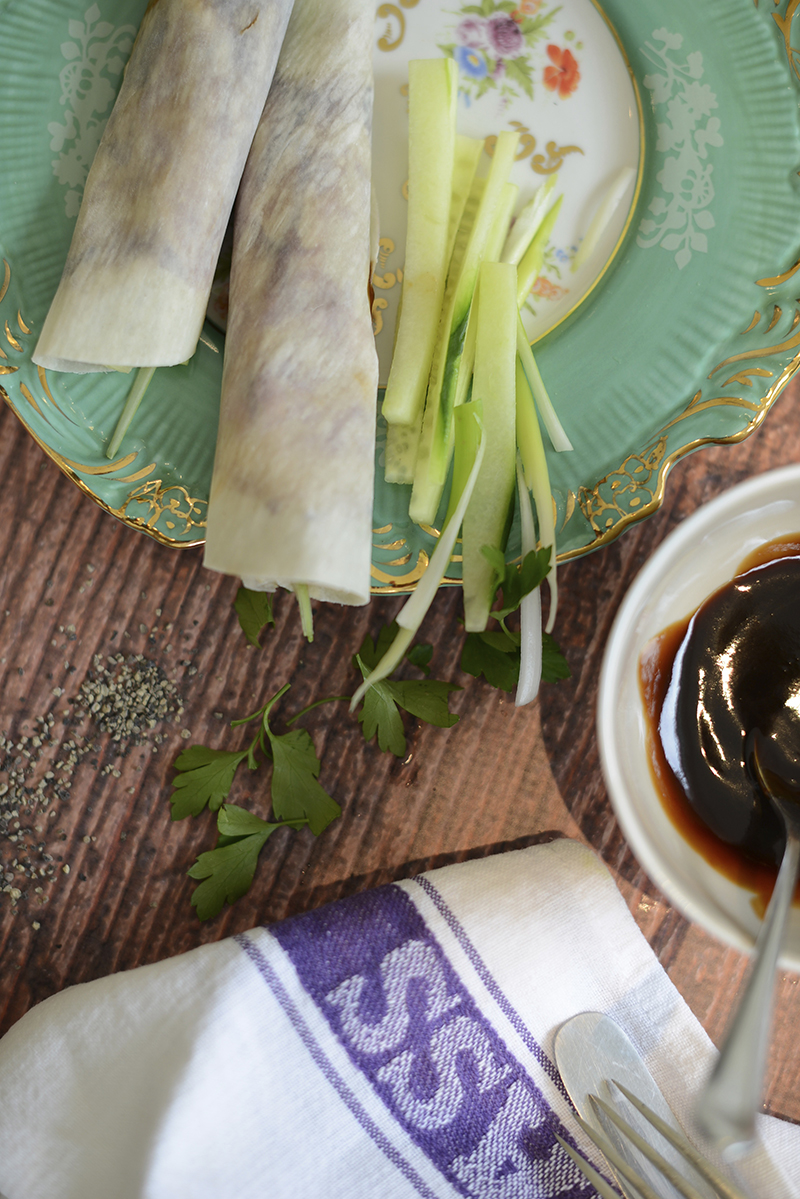 You will need…
1 handfull of pulled pork
8 chinese pancakes
Rich hoisin sauce
Half cucumber cut into long thin strips
Bunch spring onions sliced into long thin strips
Salt and pepper
 Here's what to do…
1. Zap the pancakes in the microwave for 20 seconds to warm.
2. Spread a little of the hoisin sauce over each pancake, add pulled pork, cucumber and spring onion to one edge of the pancake. Repeat            for each pancake.
3. Season and roll pancake into a tube.
4. Serve on it's own as a snack or alternatively with a salad of your choice.
That's it for this week! Have a bash and let us know in the comments below whether this one has made it to your fail safe recipe Rolodex…(retro indexing system for all you Noughties and above).

(Visited 13 times, 1 visits today)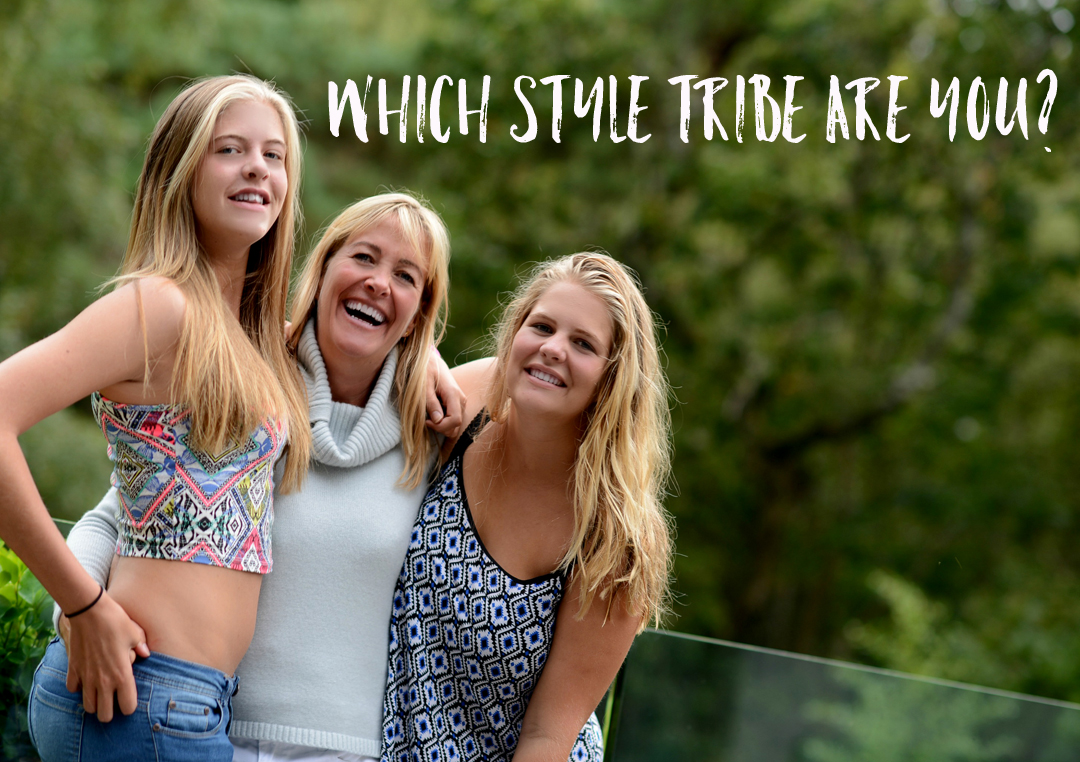 Style Tribe Quiz
Try our Style Tribes quiz to help figure out your Style ID
Get started with our free 5-minute style
tribes quiz - sign up to download