Mod Fam Food … chicken with stuffing & prosciutto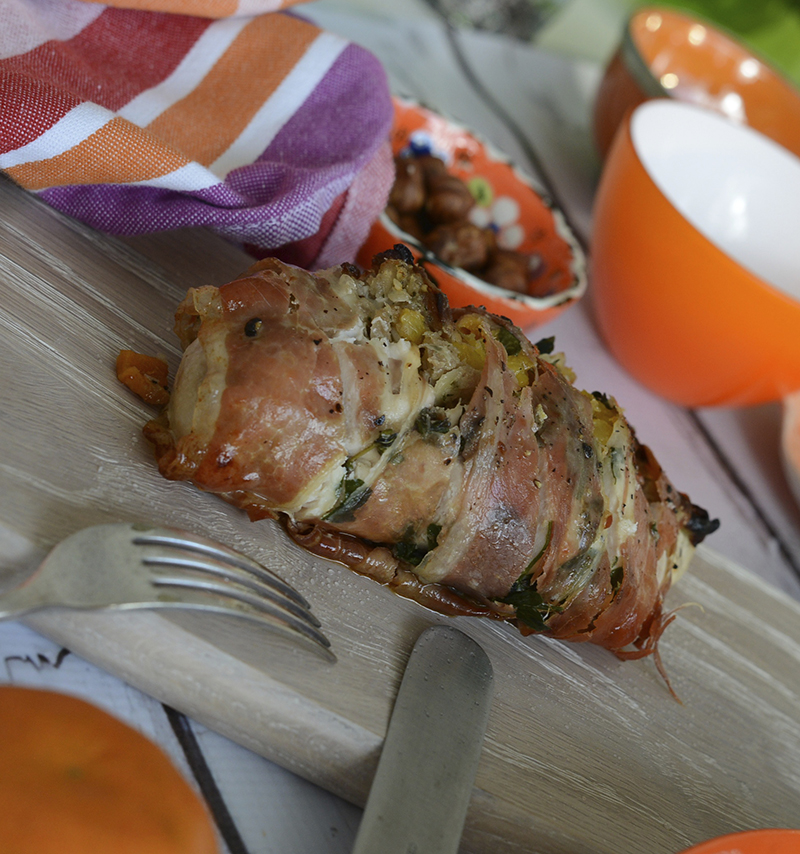 For this recipe, you can use chicken breasts or pork tenderloin. If using the pork try incorporating a fresh stuffing with apple for a perfect combination! 
Chicken with Stuffing and Prosciutto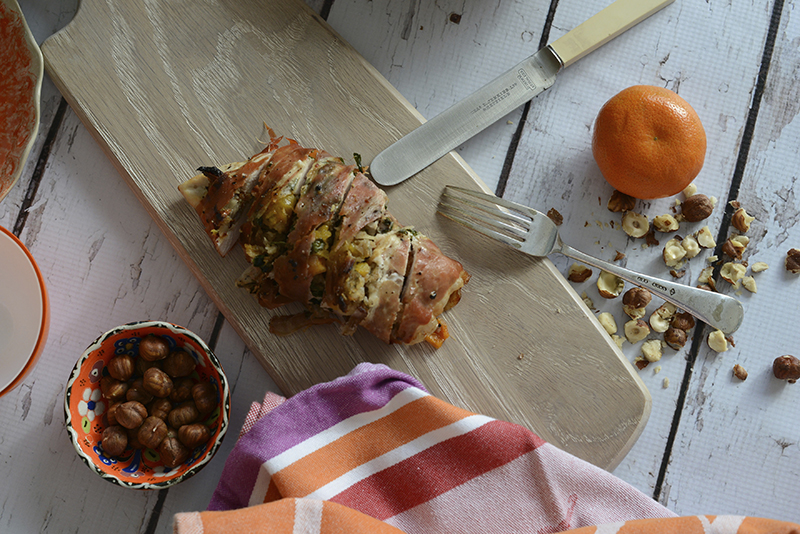 House by John Lewis ash board, Couke tea towel,  Anthropologie bowls...similar eclectic styles here
You will need…
4 Chicken Breasts, or 1 Tenderloin of Pork (approx 400g)
225g fresh ready prepared stuffing. Love apricot and almond sausagemeat or pork and cranberry from Waitrose.
8 slices Prosciutto
Handful lemon thyme and chopped mint.
Salt and Pepper
Serves 4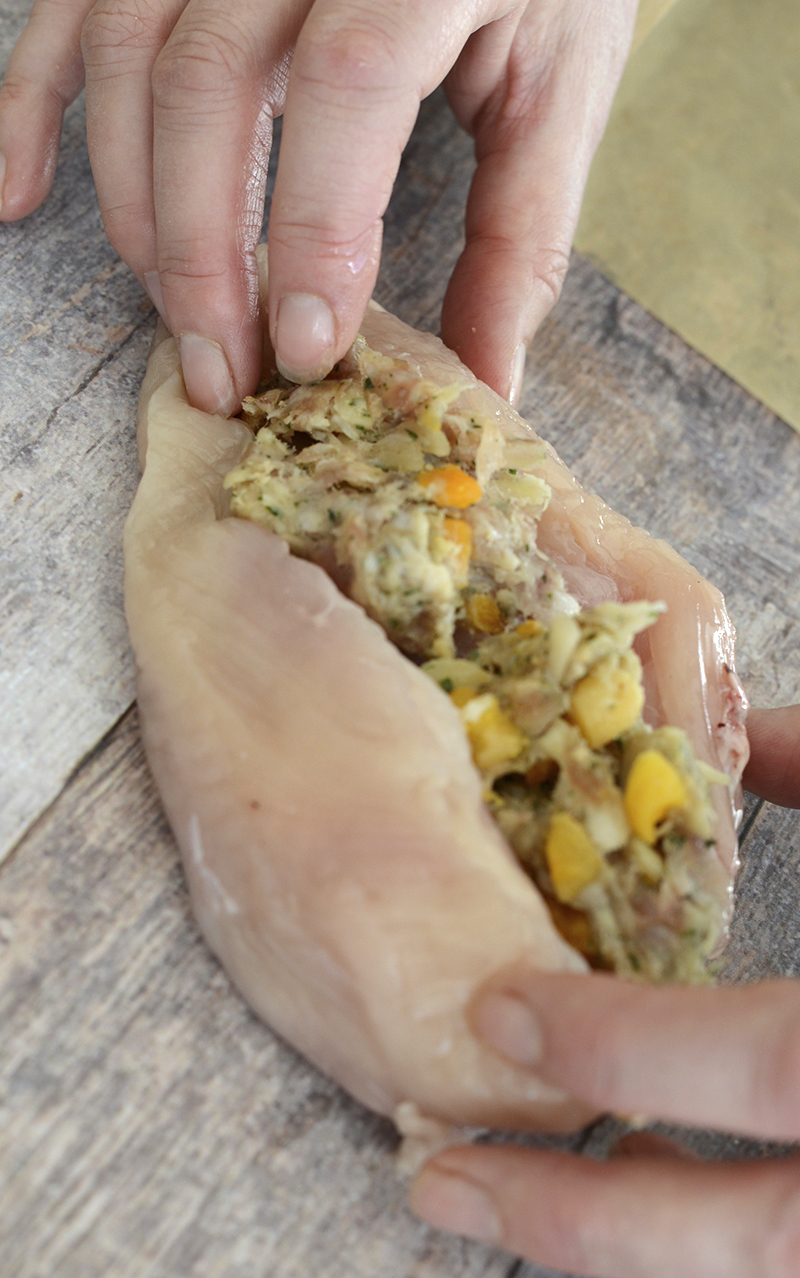 Here's what to do…
Slice each chicken breast through one side to form a pocket.
Fill with the stuffing of your choice.
Lay 2 slices of prosciutto on grease proof paper, sprinkle with herbs and season.
Wrap each stuffed chicken breast in the prosciutto, drizzle with olive oil and cook in the oven at 180, for about 25 minutes, or until the prosciutto is crispy and the juices are released from the chicken breasts.
Leave to rest for 5 minutes and the slice on the diagonal, before serving.
Serve with the cooking juices.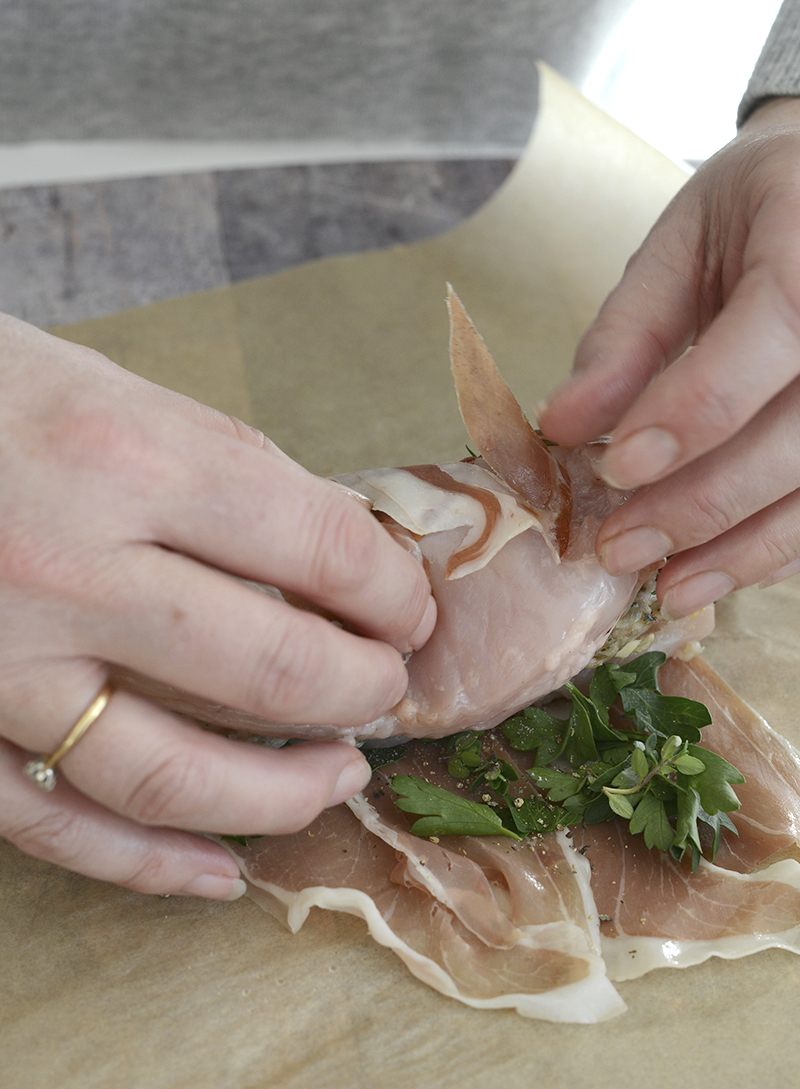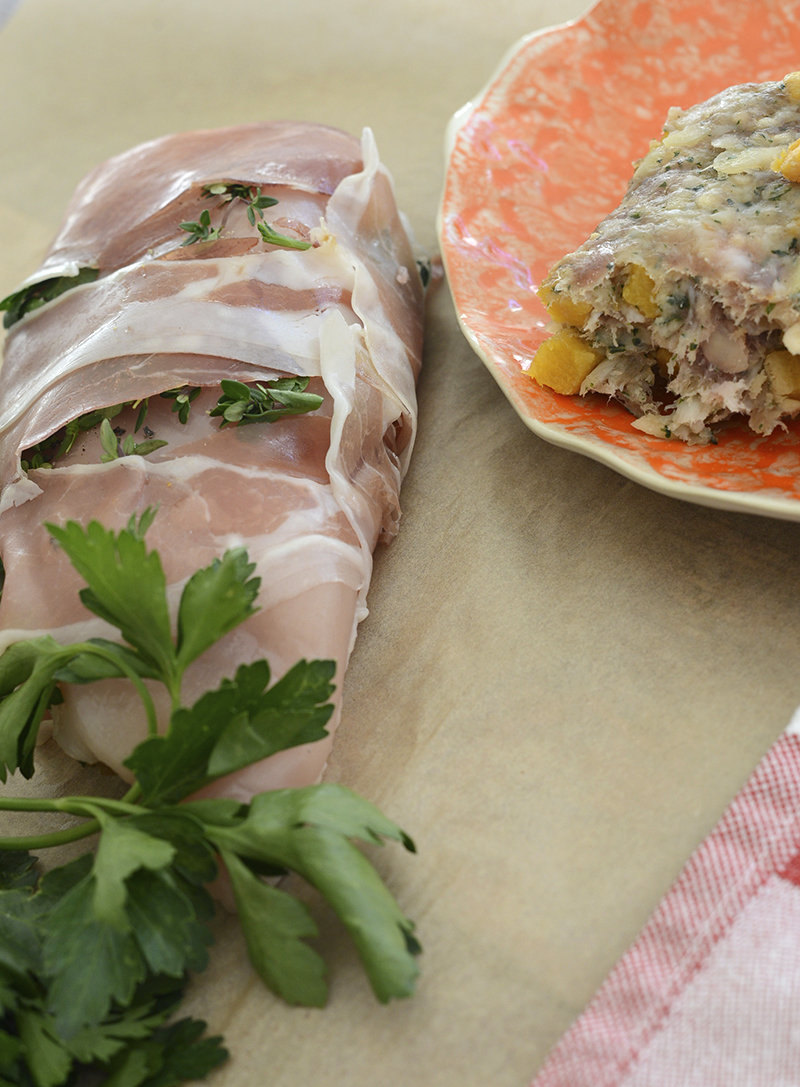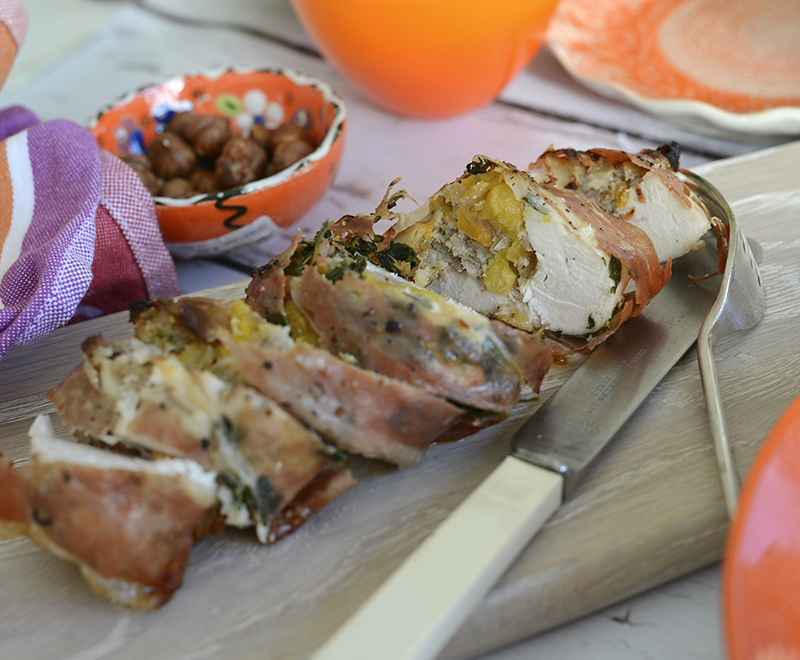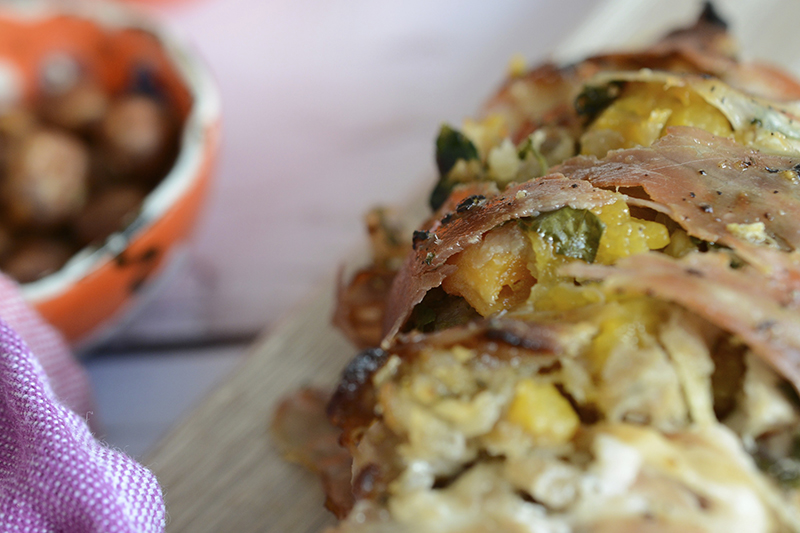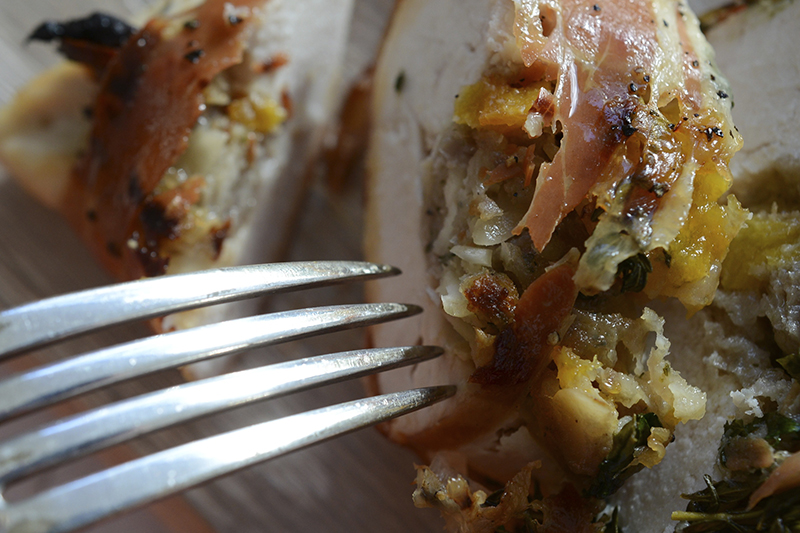 Tips…
Experiment with different herbs
Can be prepared ahead up to stage 4. Once the chicken or Pork is wrapped in the prosciutto, place in baking dish, cover with cling film and refrigerate until ready to cook.
This is super easy – why not give it a try this weekend. I'm on the slopes with the fam for half term where I've been paying close attention to the apres ski – catch you next week…

(Visited 13 times, 1 visits today)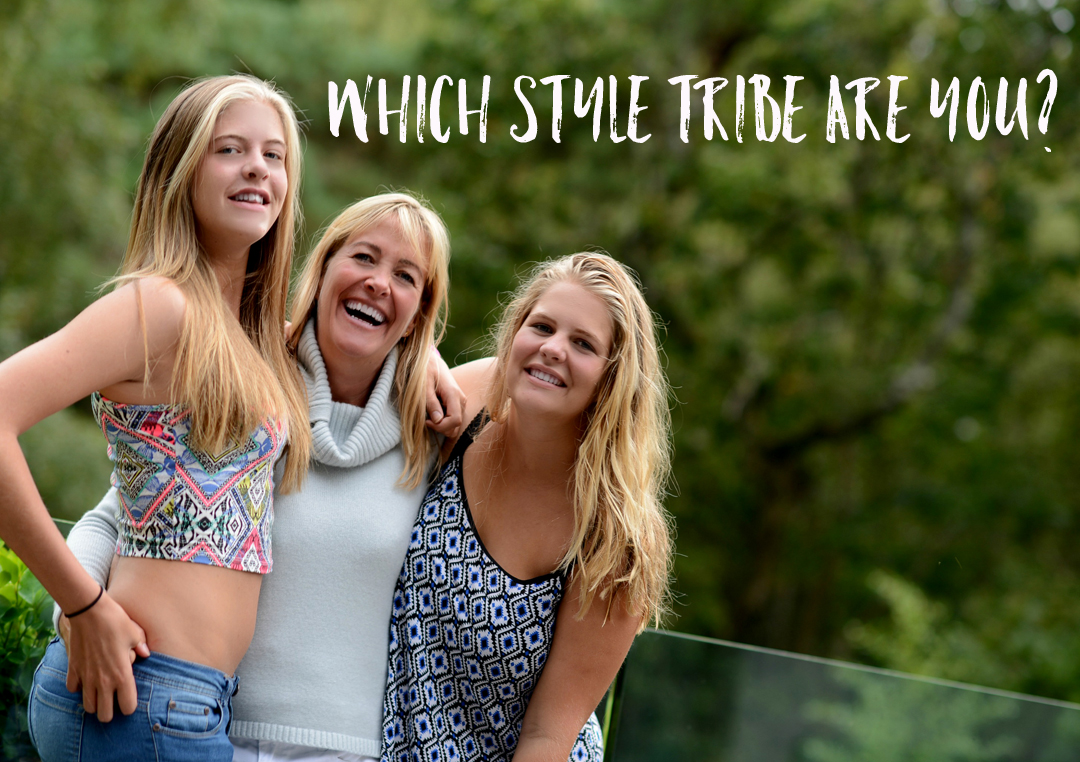 Style Tribe Quiz
Try our Style Tribes quiz to help figure out your Style ID
Get started with our free 5-minute style
tribes quiz - sign up to download