Mod Fam Food… the creative brains
Well, here it is, our first foray into a bit of a foodie aspect to the Notes From A Stylist blog with the help of Mod Fam Food. To be fair, we are completely obsessed with stuffing our faces at the best of times, but we thought it was about time to get a little more creative with our culinary offerings, so I've roped in sis-in-law, Amanda Delaney.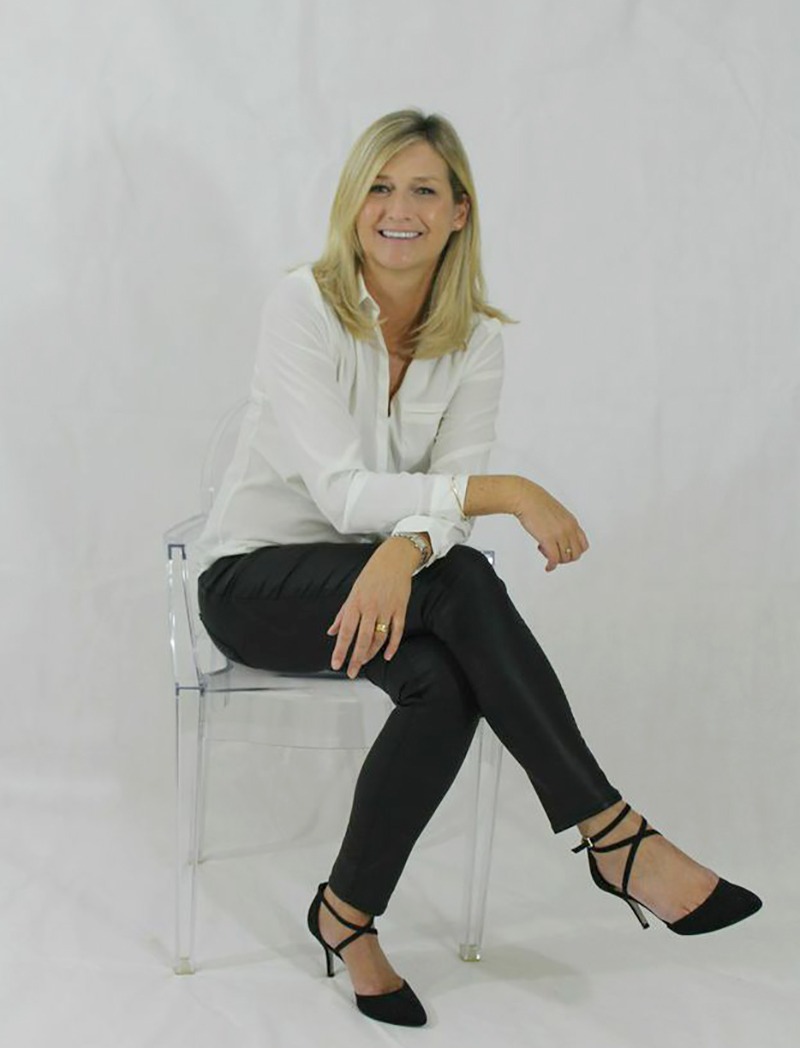 With over 10 years experience in the food industry on the buying, marketing and new product development side, Amanda is a real foodie, not just one of us gals playing at it. She will be developing recipes that not only taste, smell and look impressive, but also show short cuts to creating them. Under her brand 'Mod Fam Food', she's working on a cookery book incorporating loads of mouth-watering recipes that will work equally well for entertaining small or large groups of friends and families. Simple yet stylish, perfect for busy lives.
So here's the first in our fab new series – we are going to post towards the end of the week, giving you ample time to gen up on the recipe, shop for your products and road-test it on the weekend with your own friends and fam.
Mod Fam Food 1.
Herbed sharing steak with sweet potato mash & sesame french beans
Follow along with the images, but full instructions below…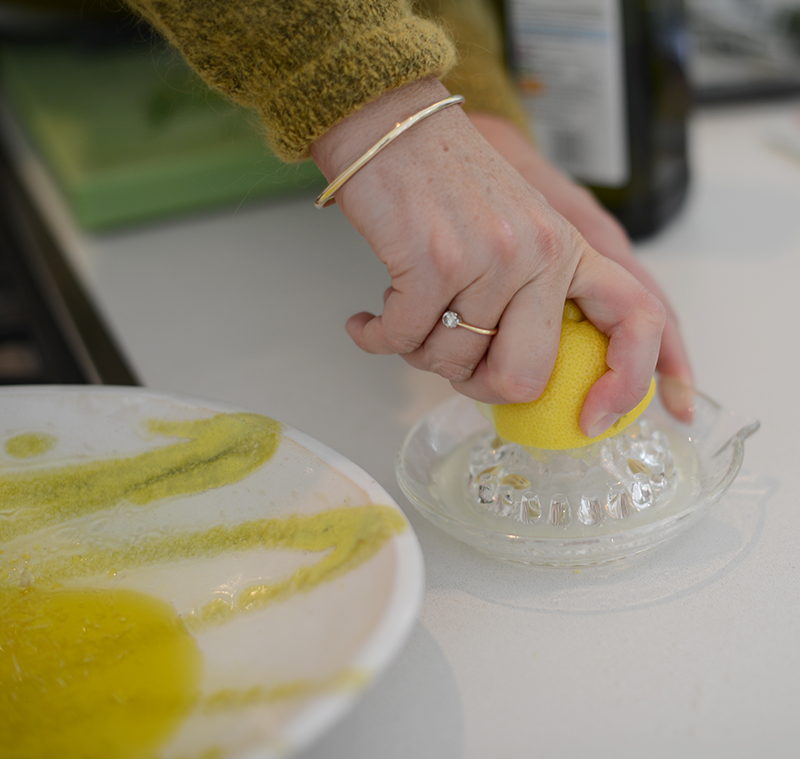 We love this old school juicer from the Steamer Trading Cookshop – they have a similar ceramic one here.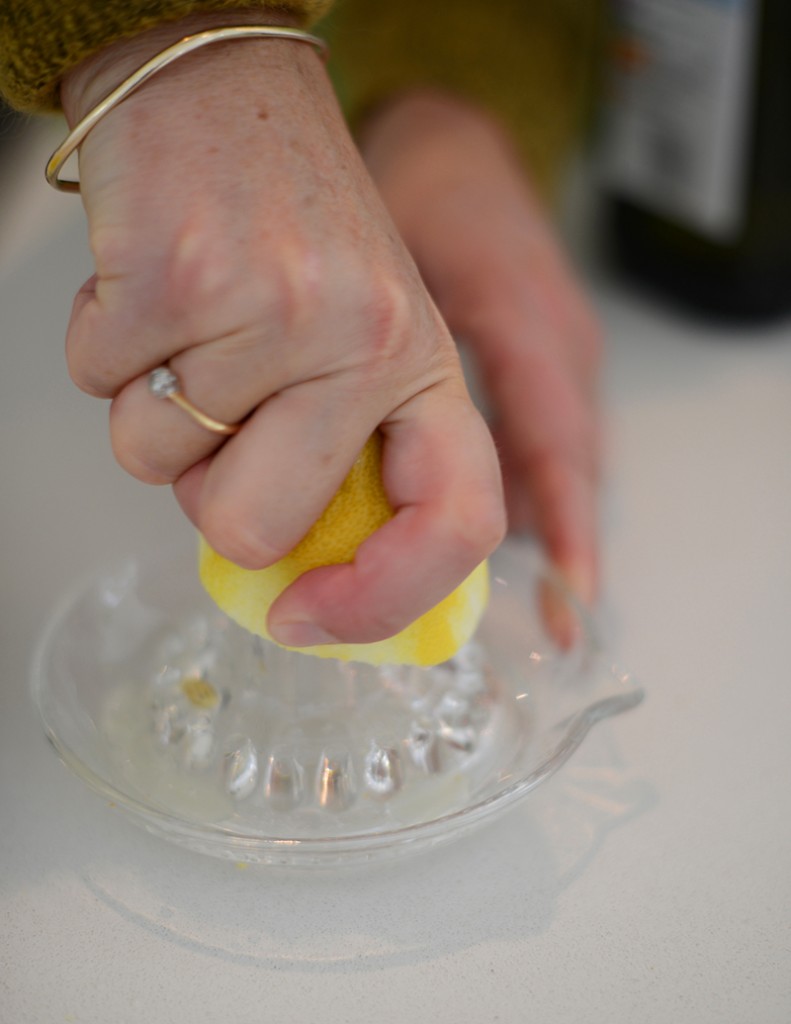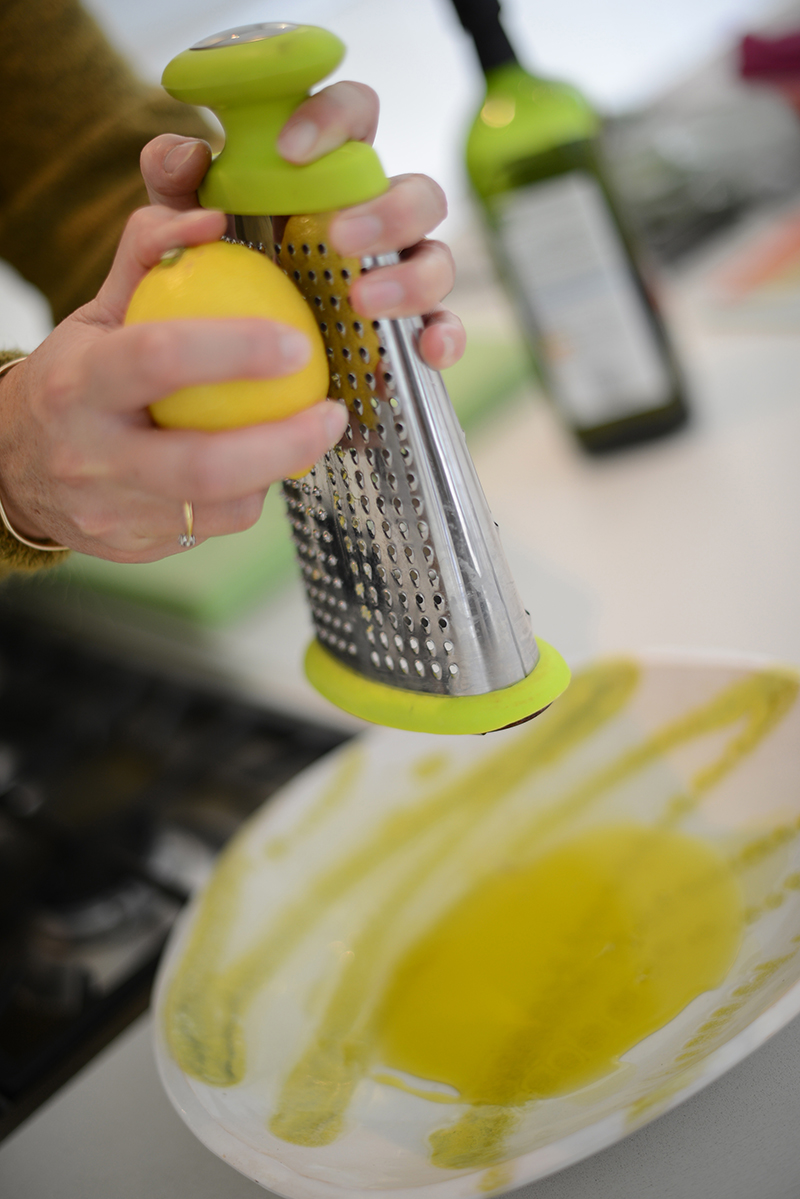 Similar funky coloured grater here by Joseph Joseph
Being a bit faddish about fashion, lots of the utensils and crockery we used are a bit on the funky side. Amanda and I both share a fetish for anything lime green in the kitchen – we have loads of the same items in our homes, bought completely separately, but as we are married to twin brothers it all gets a bit spooky…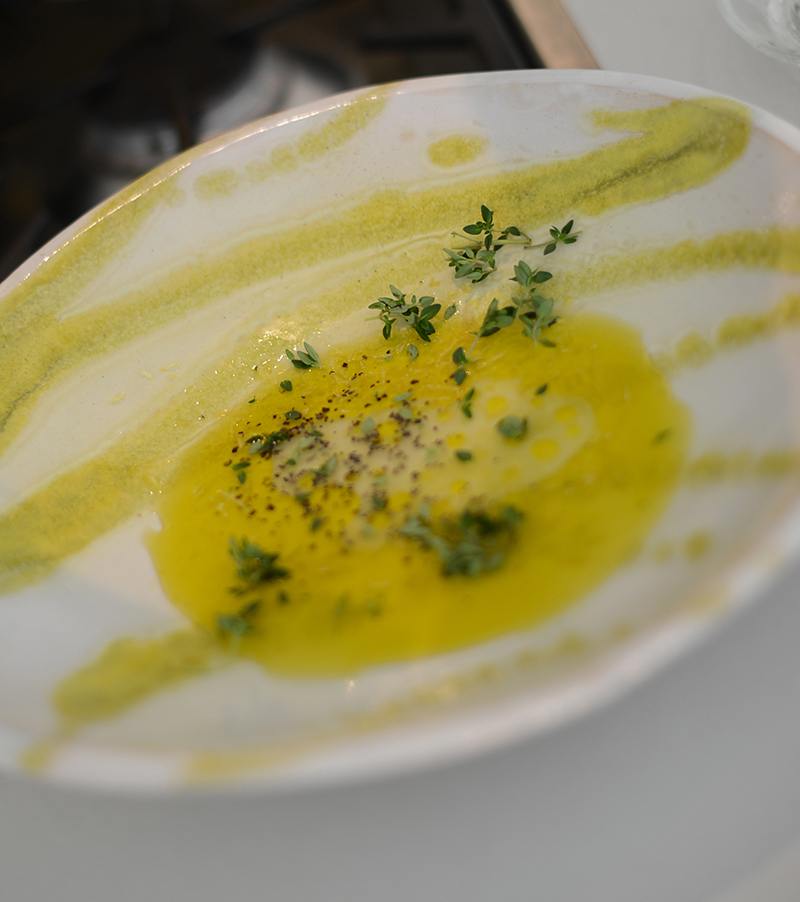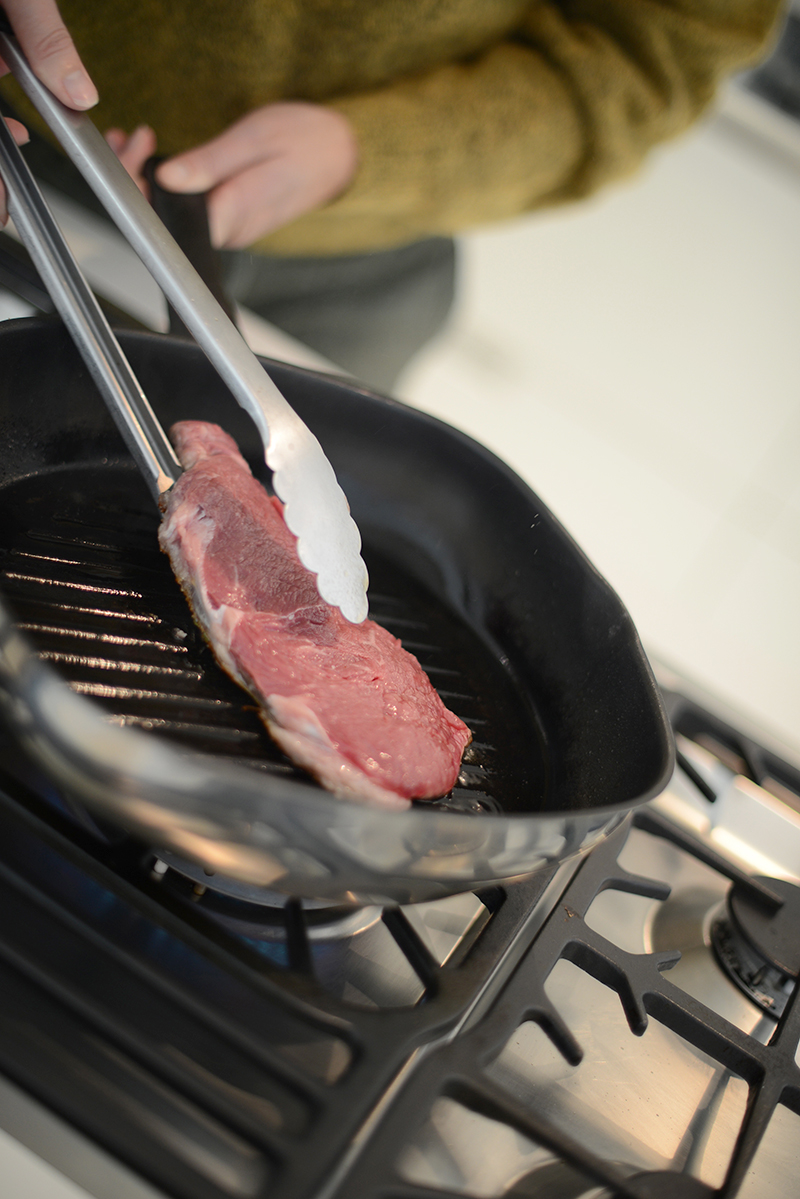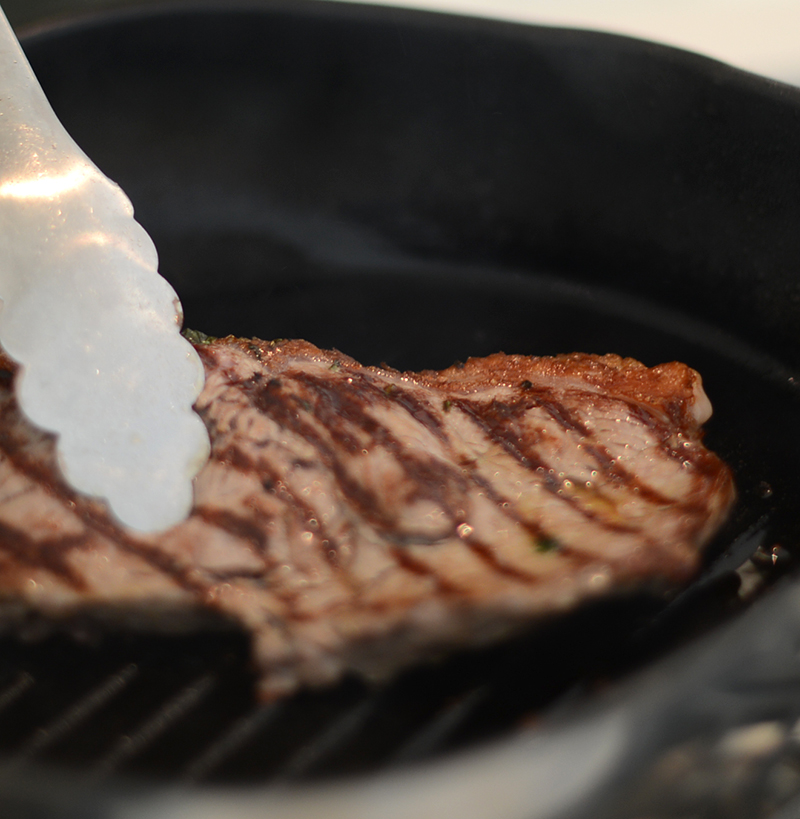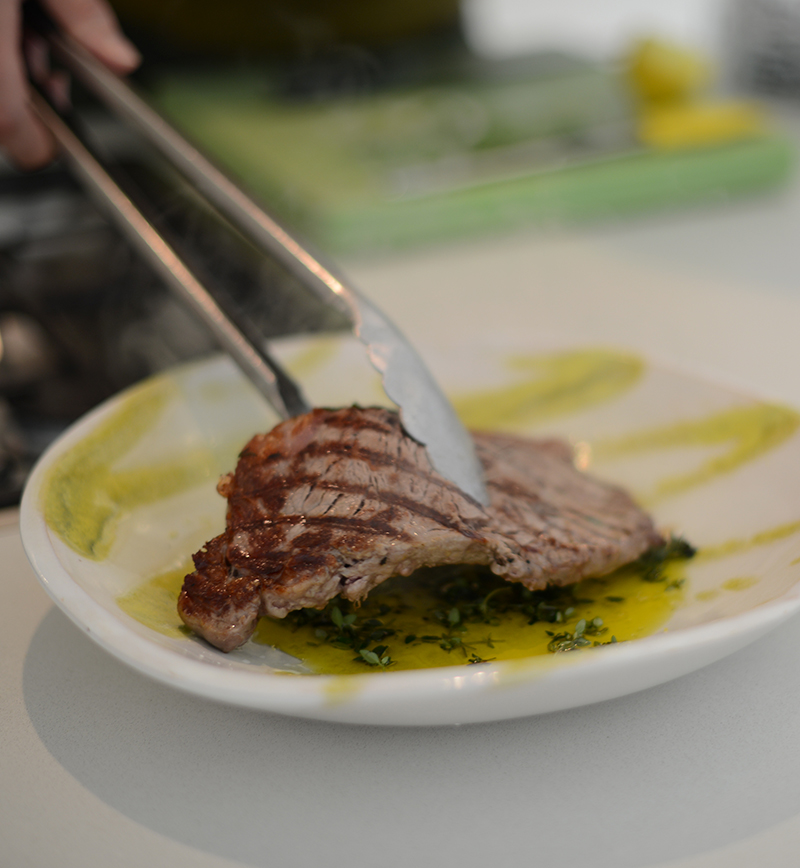 Big old heavy duty tongs are always a life-saver in the kitchen. Similar by Linea here, or Joseph Joseph here (masters of the lime green kitchen utensil…oh how we love thee!)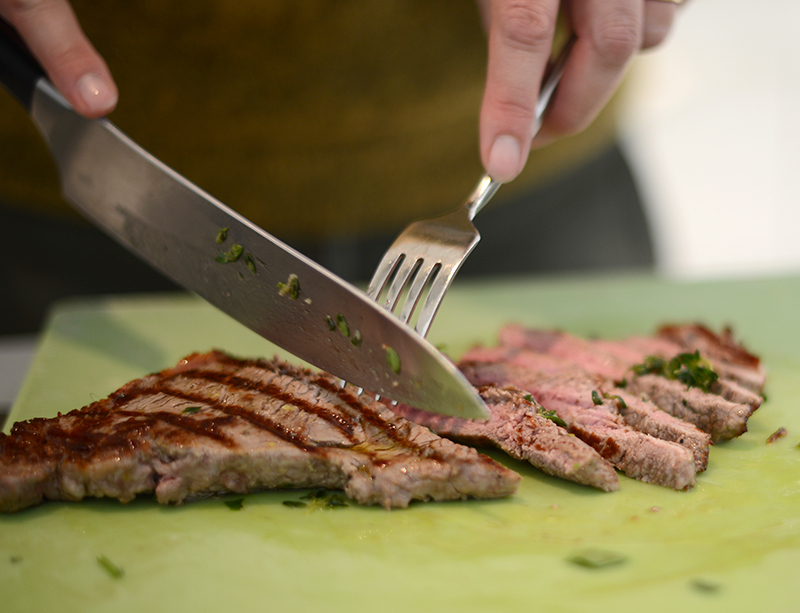 Chopping board is Joseph Joseph from a few years back… similar versions by them here.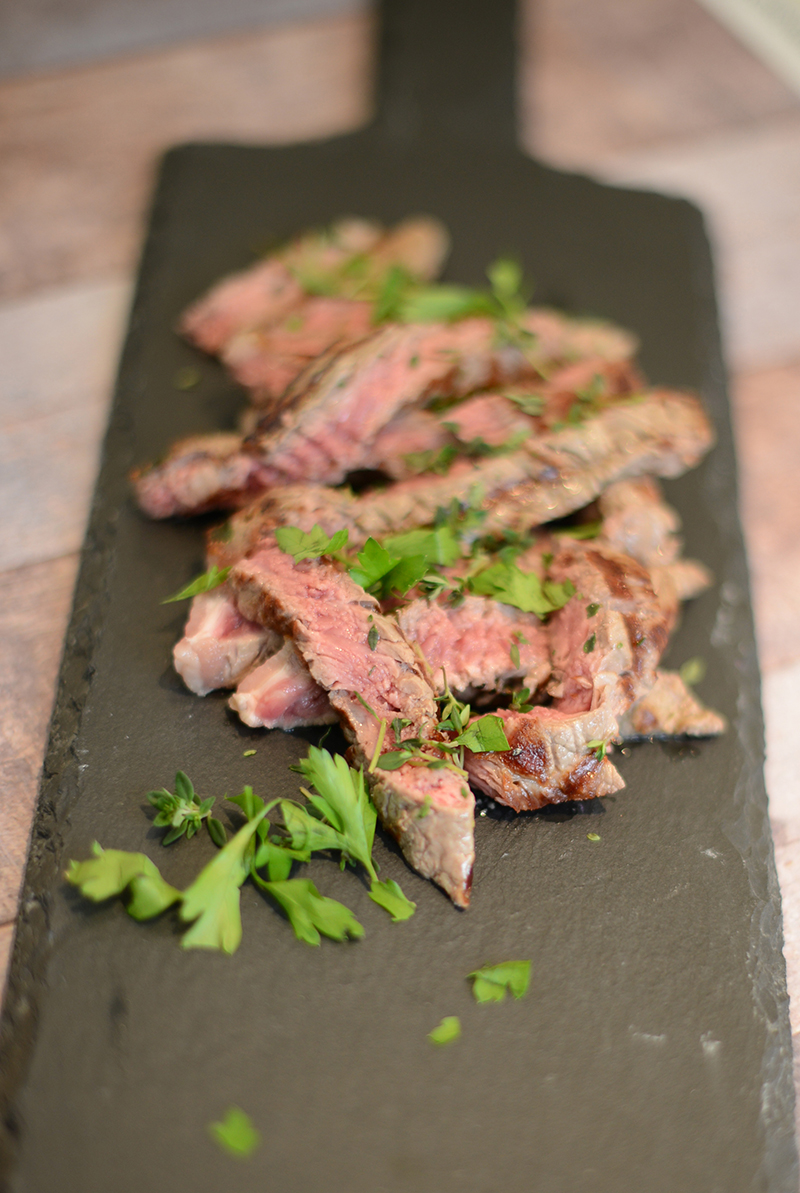 Slate platter is from Sainsburys Homewares, similar from John Lewis here.
For the sweet potato mash we added premium mango chutney for a little extra punch.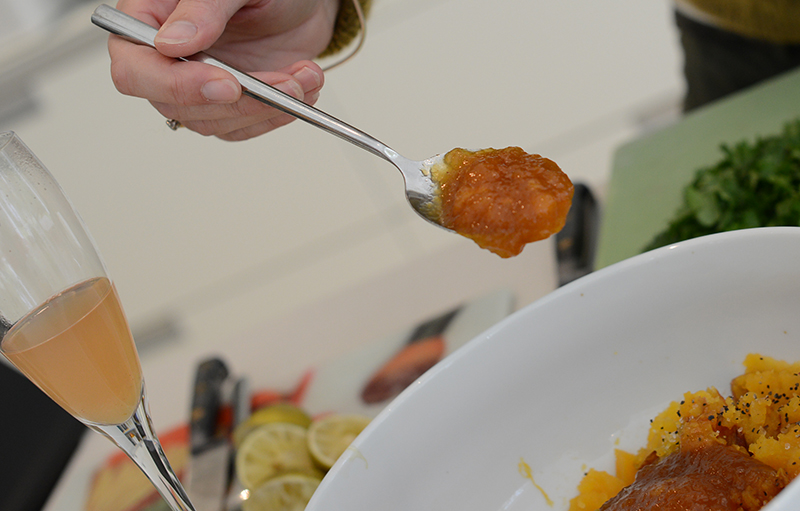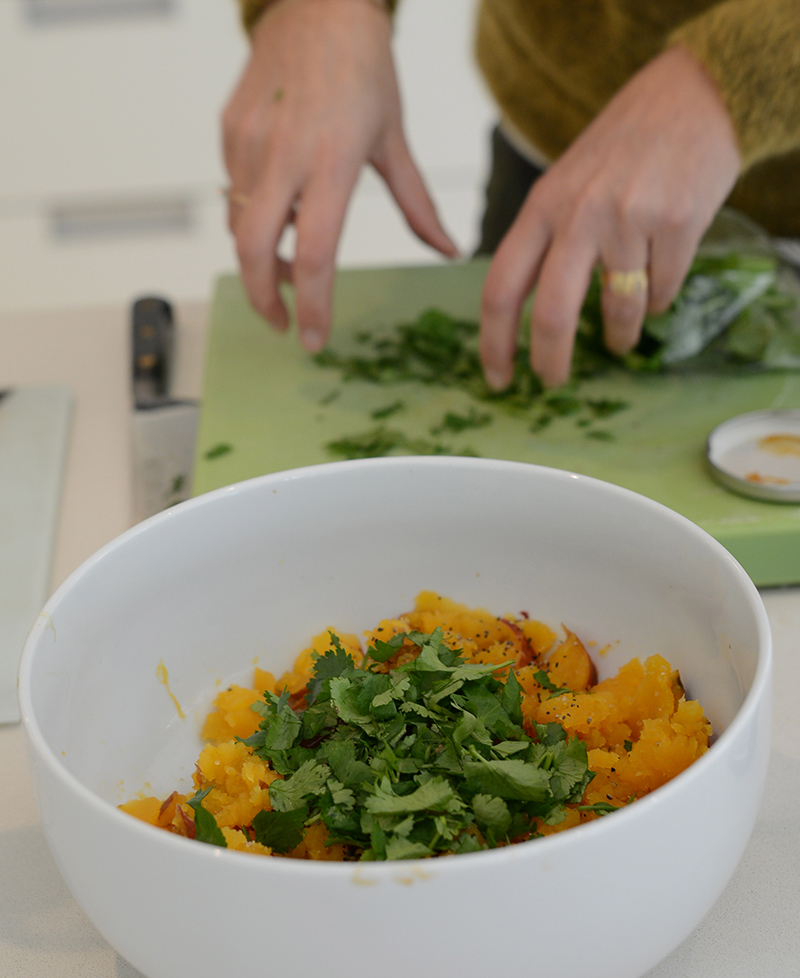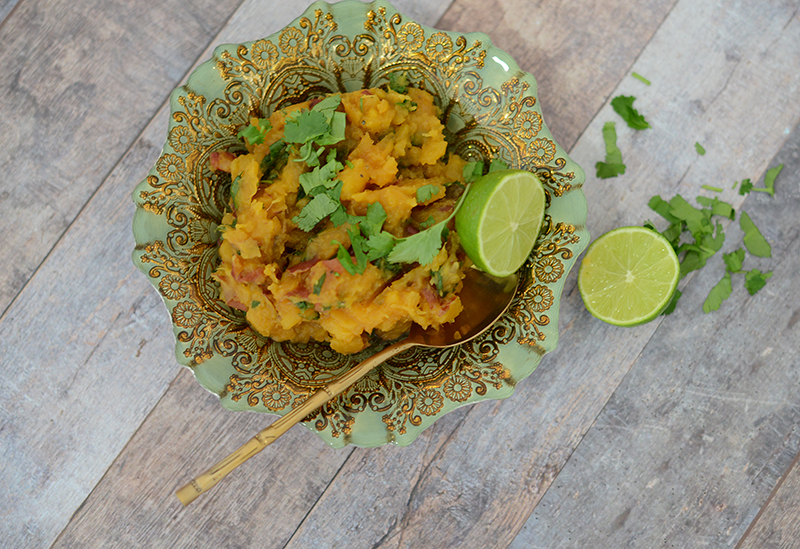 We both love a quirky serving bowl. Anthropologie is our current fave for plates and bowls with a little more of a boho vibe.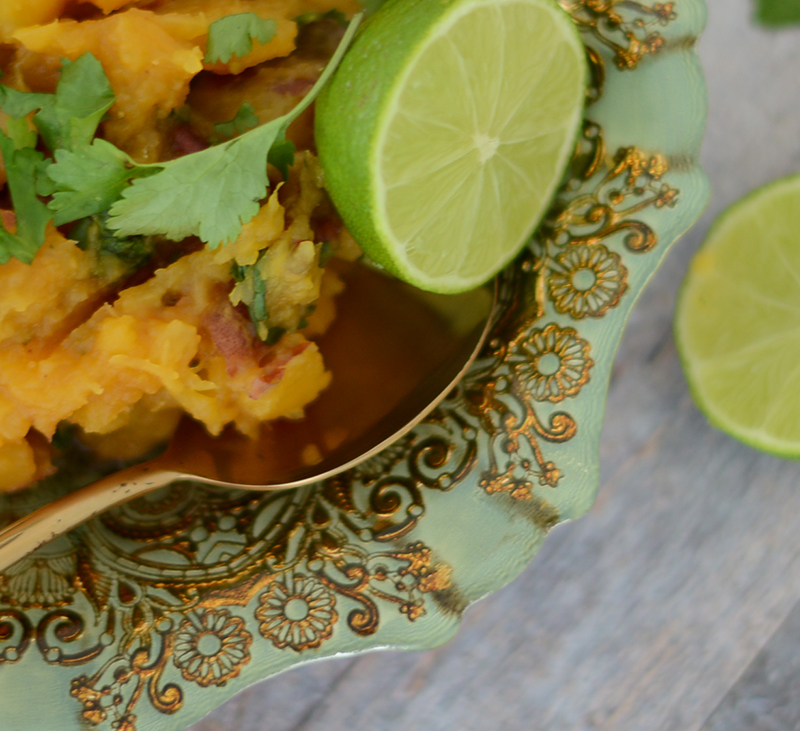 The french beans were a breeze – a little chopping and steaming, before adding Amanda's delicious secret weapon sauce and toasted sesame seeds.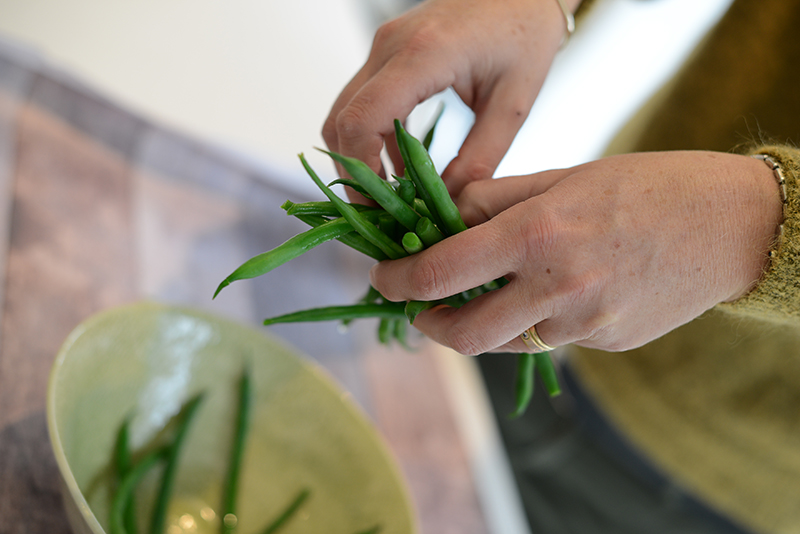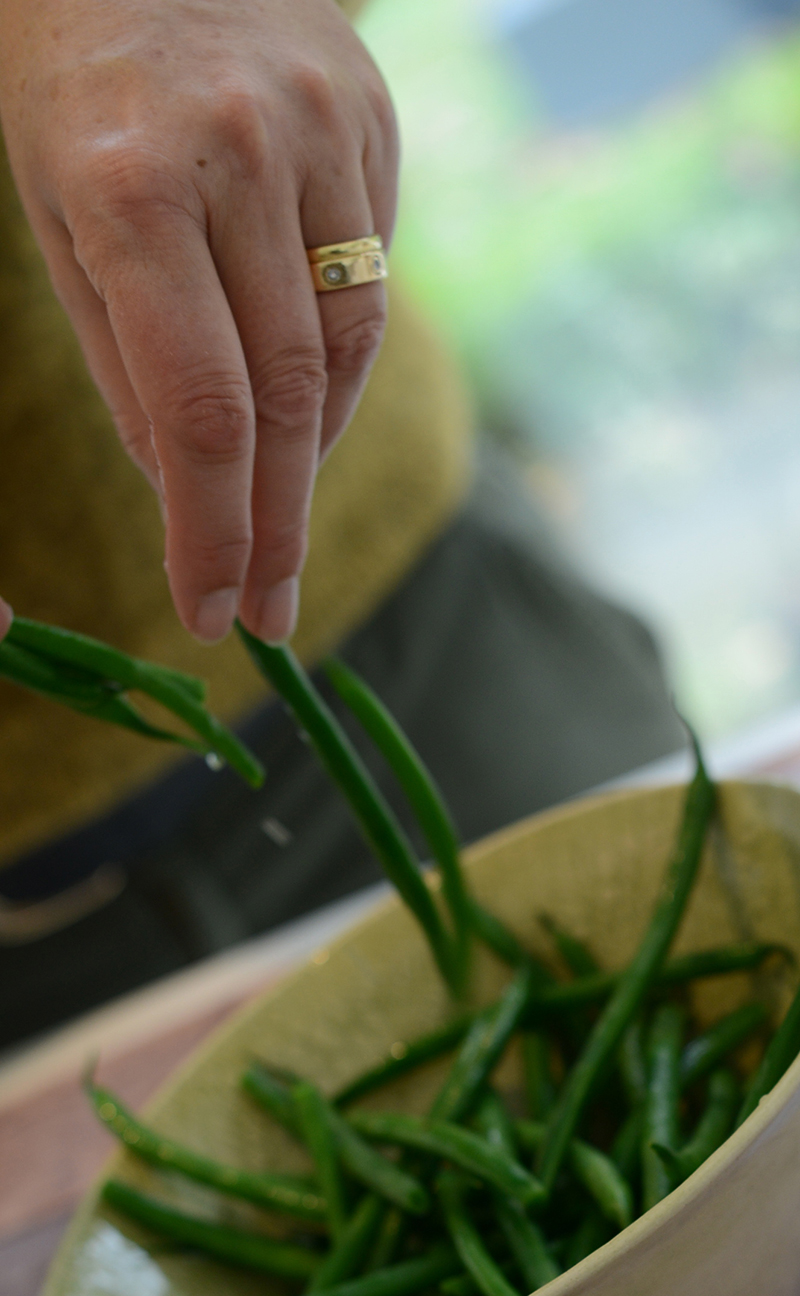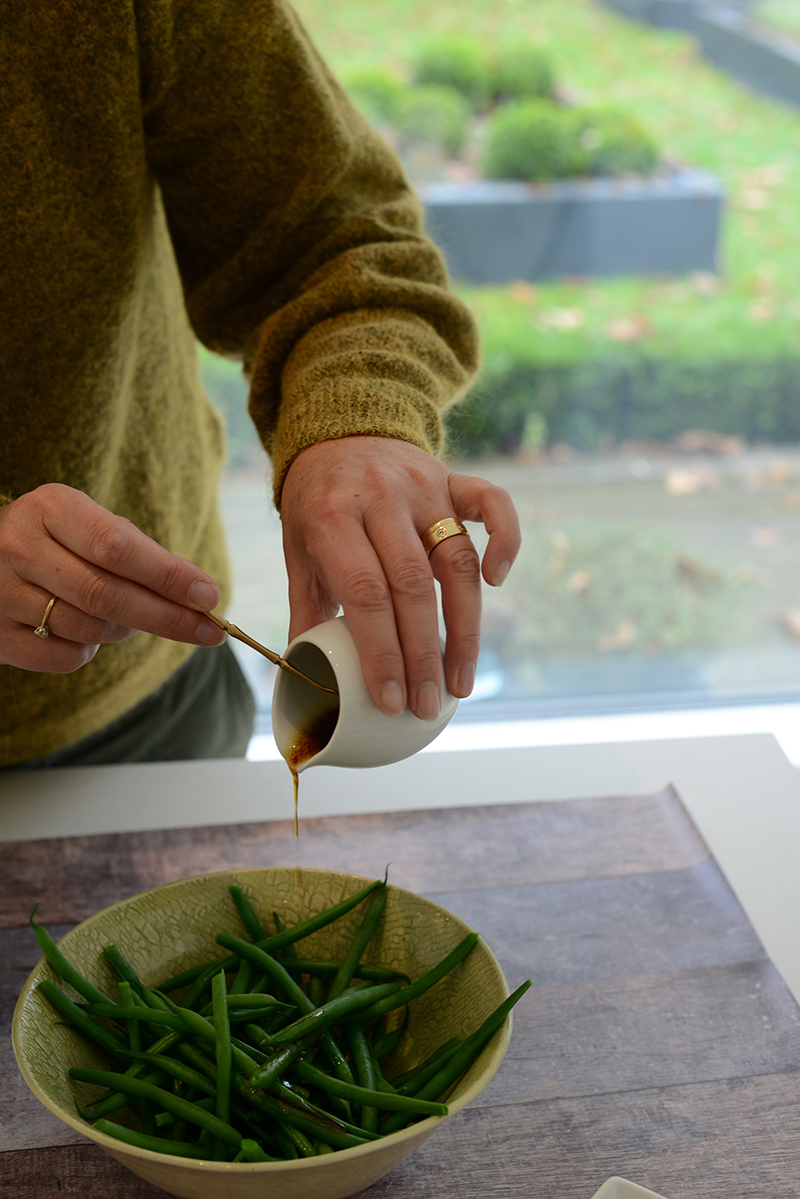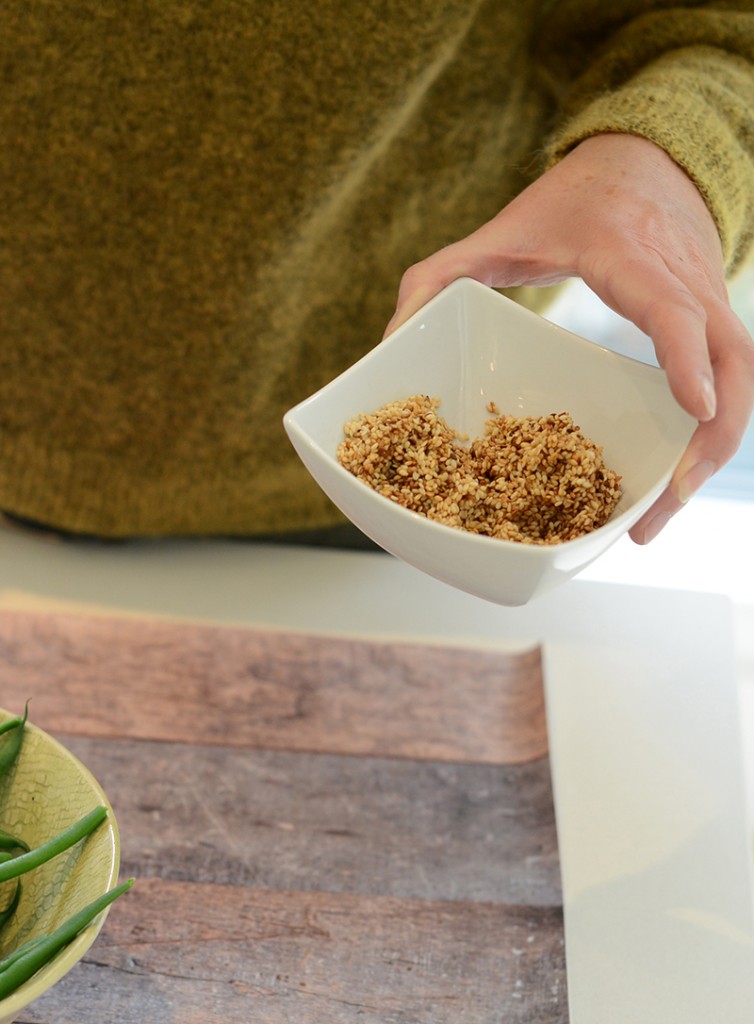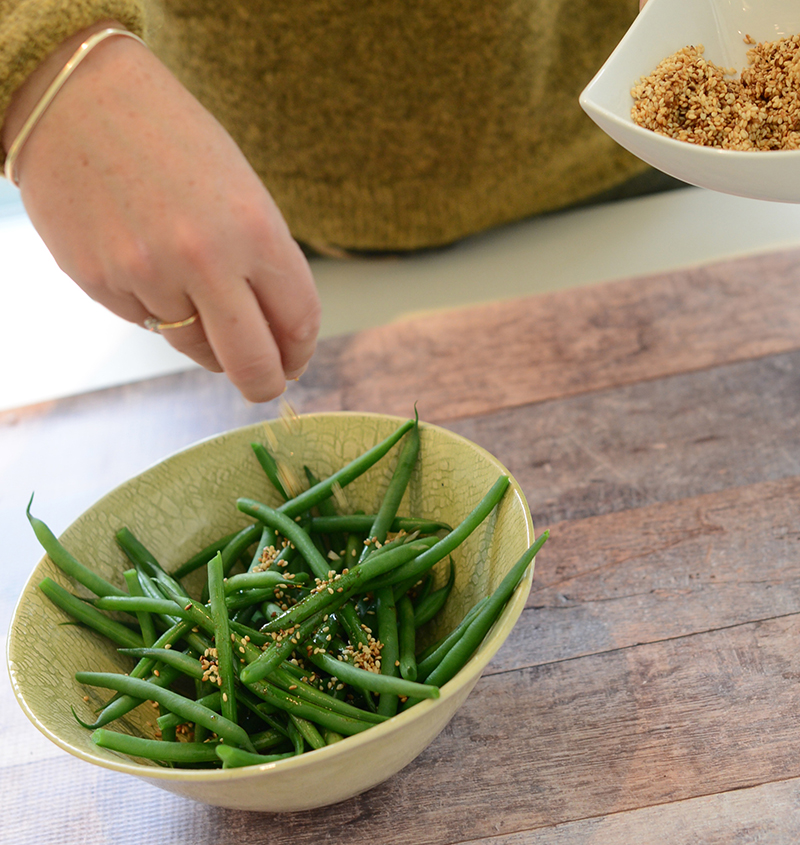 Love these chunky wooden salad servers, similar here from Sagaform  or these by ICTC, both at John Lewis.

Once the meal is prepped and ready to go, there's time for a quick cocktail (this could clearly be step 1 if you've had a particularly vexing day, but hey, it was 11am when we started this recipe/photo shoot session so the sun was not technically past the yard arm).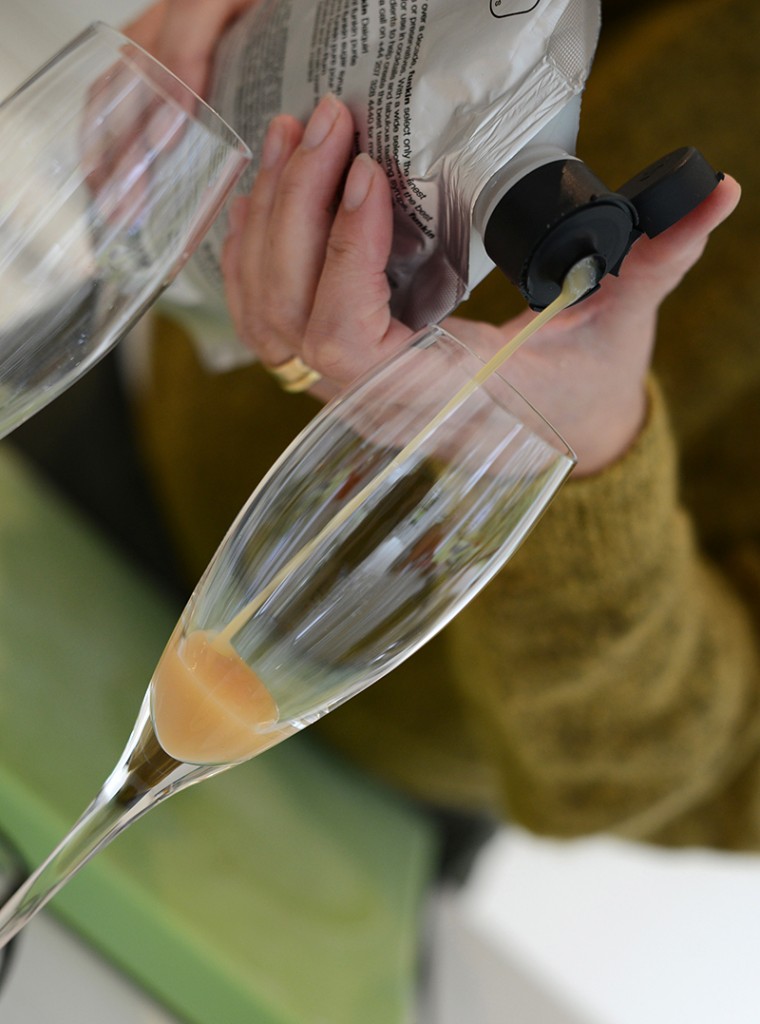 Glasses LSA Savoy flutes.

Serve up the beef with your sweet potato mash and sesame french beans, call your fam and friends to the table, and get stuck in…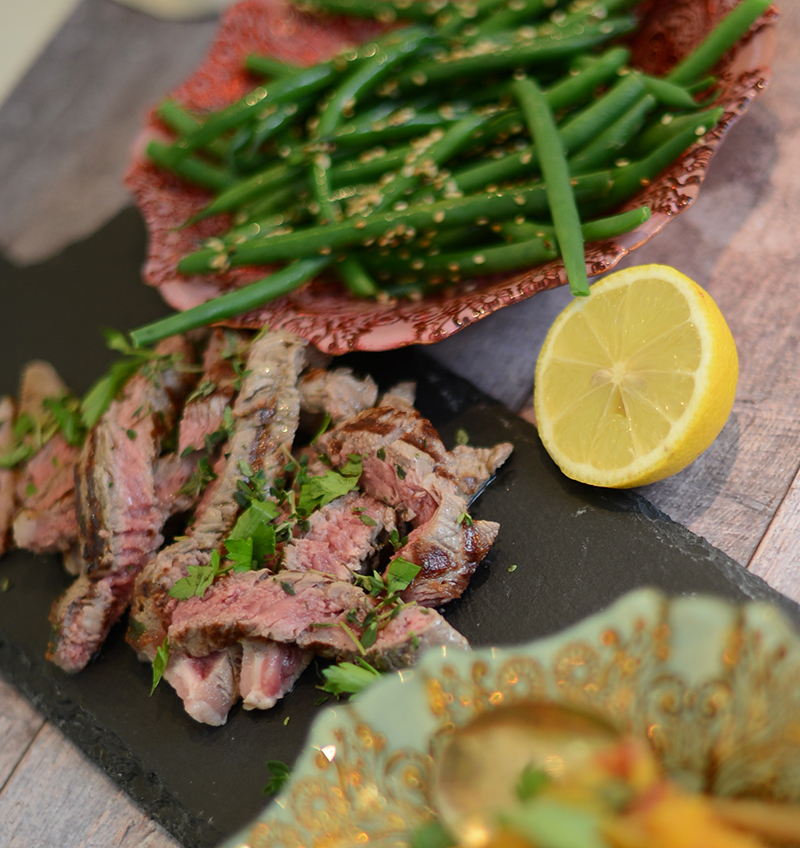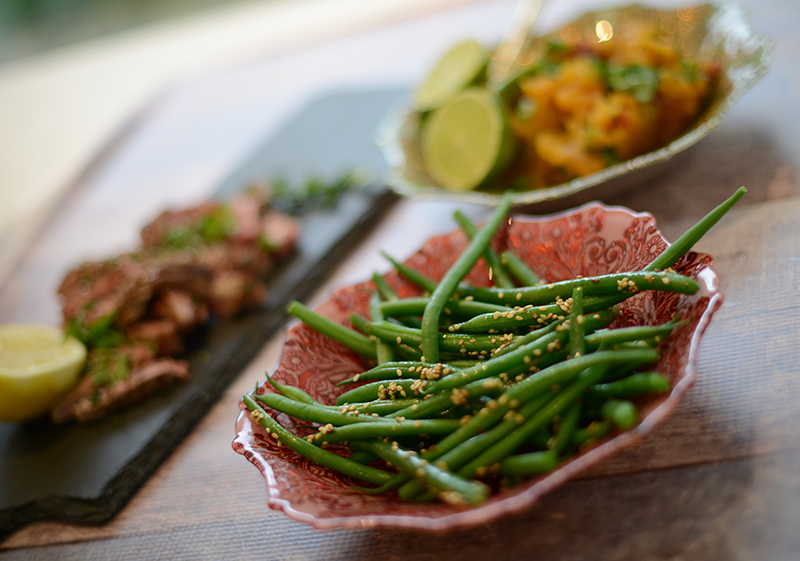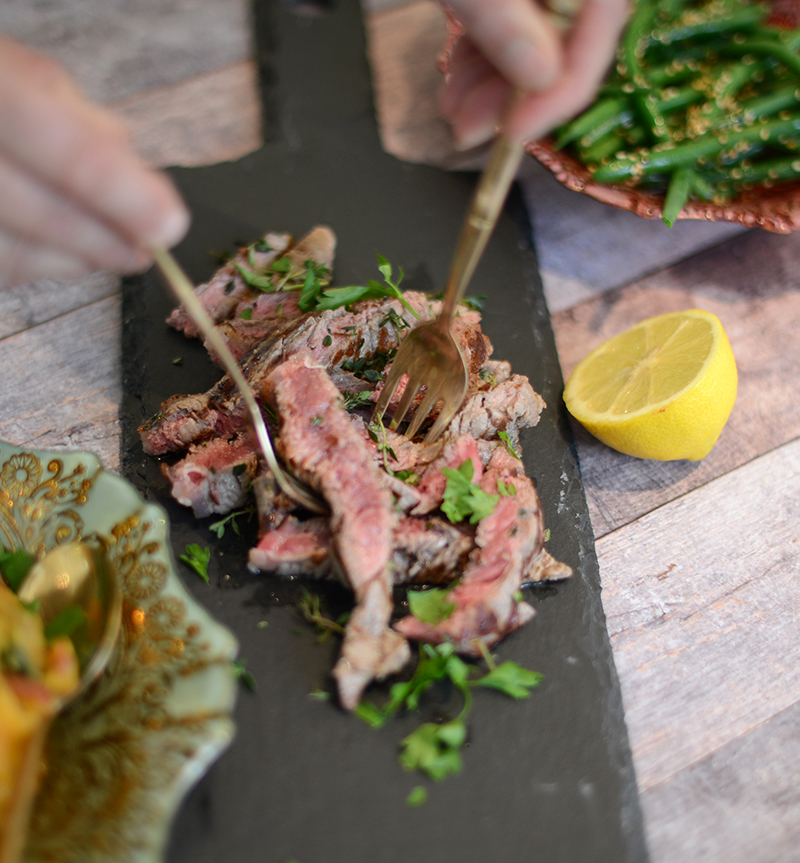 Mod Fam Food 1: The details…
Herbed sharing steak
600g of thick rump steak
1 tbs fresh lemon thyme
1 tbs flat leaf parsley, chopped
2 garlic cloves, crushed
Zest and juice of 1 lemon
100ml olive oil
Salt and pepper.
1.Remove any fat from the edge of the steak, brush a griddle pan with oil and heat.
2. Once hot, cook each side of the steak for 3 to 4 minutes.
3.Meanwhile, poor the olive oil,lemon thyme, chopped parsley, garlic, lemon zest and juice in a shallow dish.
4. Once steaks are cooked, place in the oil mixture and marinade for approx 4 minutes each side. The acidity of the lemon juice continues to cook the steak!
5. Remove and thinly slice on the diagonal, before serving with sweet potato mash and sesame french beans.
p.s love using my traditional glass lemon squeezer, brings back memories of cooking with my nan when I was small!
Ideas
Also works well served with a crisp salad and potato wedges, or in a tasty sandwich of toasted rye bread, rocket and wholegrain mustard and mayonnaise.
Great also for large groups….just multiply the quantities, serve on a large platter and wait for it to disappear!
Sweet potato mash
800g sweet potatoes
1 lime, halved
Small bunch of coriander, roughly chopped
2 tbs premium mango chutney (that has lumps of mango in and depth of flavour from spices used)
1 tbs soy sauce
Salt and pepper
1. Wash the sweet potatoes, and remove any bumps and lumps.
2. Stab them and place in a microwave bowl with the halves of lime.
3. Cover with cling film and microwave on high for about 13 minutes or until cooked.
4. Remove limes from microwave and roughly chop the potatoes
5. Stir in the mango chutney, coriander, soy sauce and season.
p.s This dish has great flavour from the chutney and texture from the sweet potato skins, yum!
Ideas
If you don't have a microwave, chop the potatoes into medium sized pieces, place in a saucepan, cover with water and bring to the boil. Boil for about 10 minutes until cooked. Add the juice from the limes after the potatoes have been drained, then roughly chop.
If you can't get hold of a premium mango chutney, add value to an alternative type by adding a dash of cumin and a tsp of coriander seeds.
For large groups this can be prepared before hand and heated in a microwave before placing in your serving dish.
Sesame french beans
220g french beans
1 tbs toasted sesame seeds
2 tbs olive oil
1 tsp sesame oil
1 tsp soy sauce
1. Steam the beans
2. Mix together the olive oil, sesame oil and soy sauce, season.
3. Once cooked, toss the beans in the dressing and sprinkle with the toasted sesame seeds.
Ideas
For an alternative flavour substitute the sesame oil and seeds with hazelnut oil and chopped pistachios.
Coming up:
The recipes will start to become more seasonal over the next few weeks, to help you plan some exciting dishes into your Christmas celebrations. Amazing yet simple canapé's and sparkling cocktails……

Have a go at Amanda's first recipe and let us know how you got on in the comments box below.


(Visited 26 times, 1 visits today)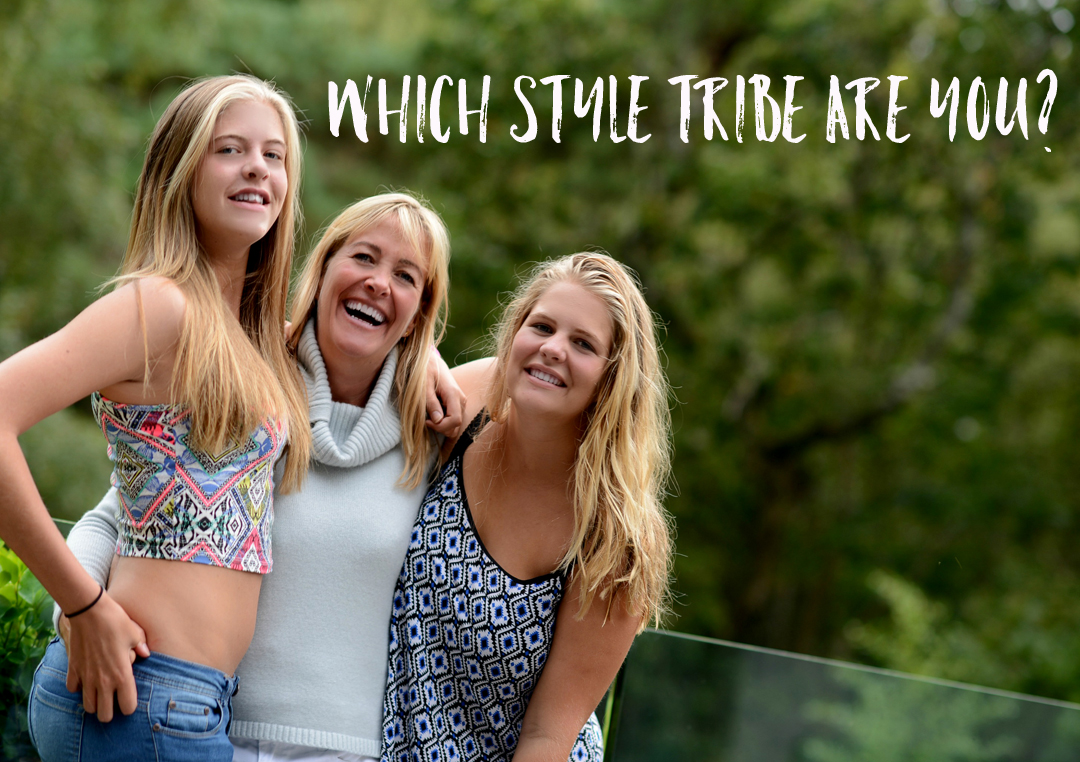 Style Tribe Quiz
Try our Style Tribes quiz to help figure out your Style ID
Get started with our free 5-minute style
tribes quiz - sign up to download