Moonpig flowers … Great British Bouquets.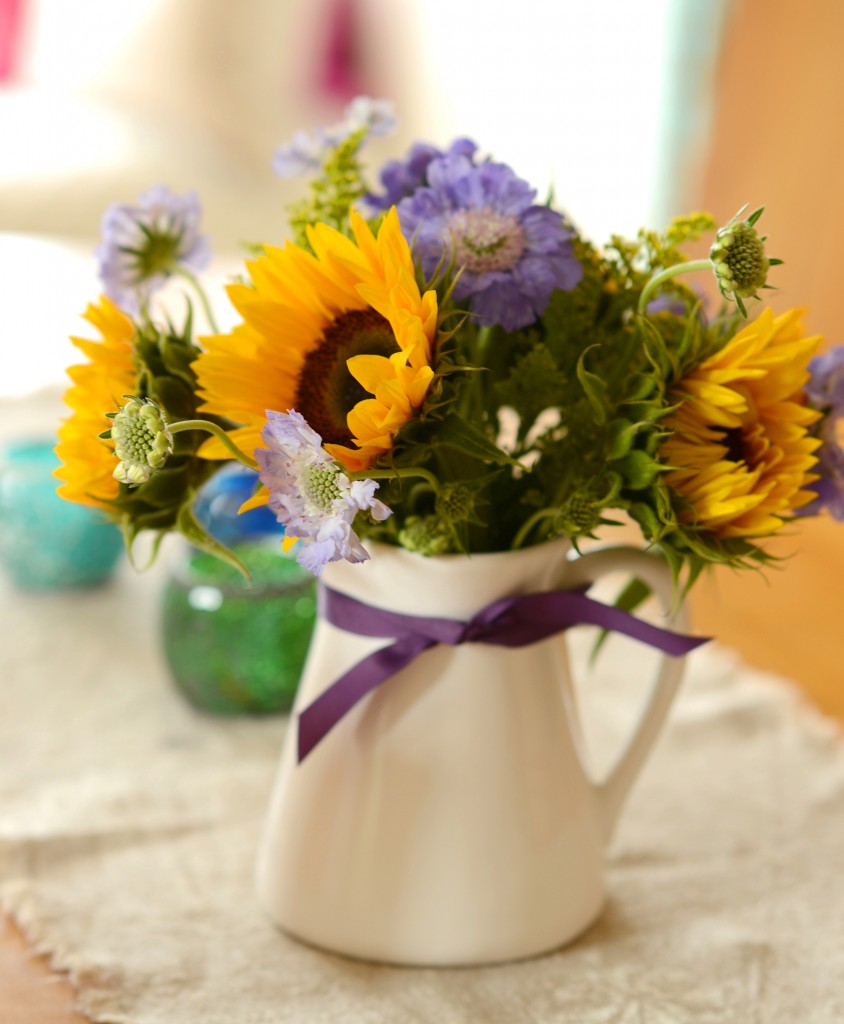 If, like me, you are trying to stem the inevitable onset of autumn, what with all this 'back to school' stuff going on, and the great British summer having been a bit of a wash out… well, thanks to the launch of Moonpig's Summer Collection, you can still cling to the end of those hazy summer vibes by ordering up one of their new Great British Bouquets.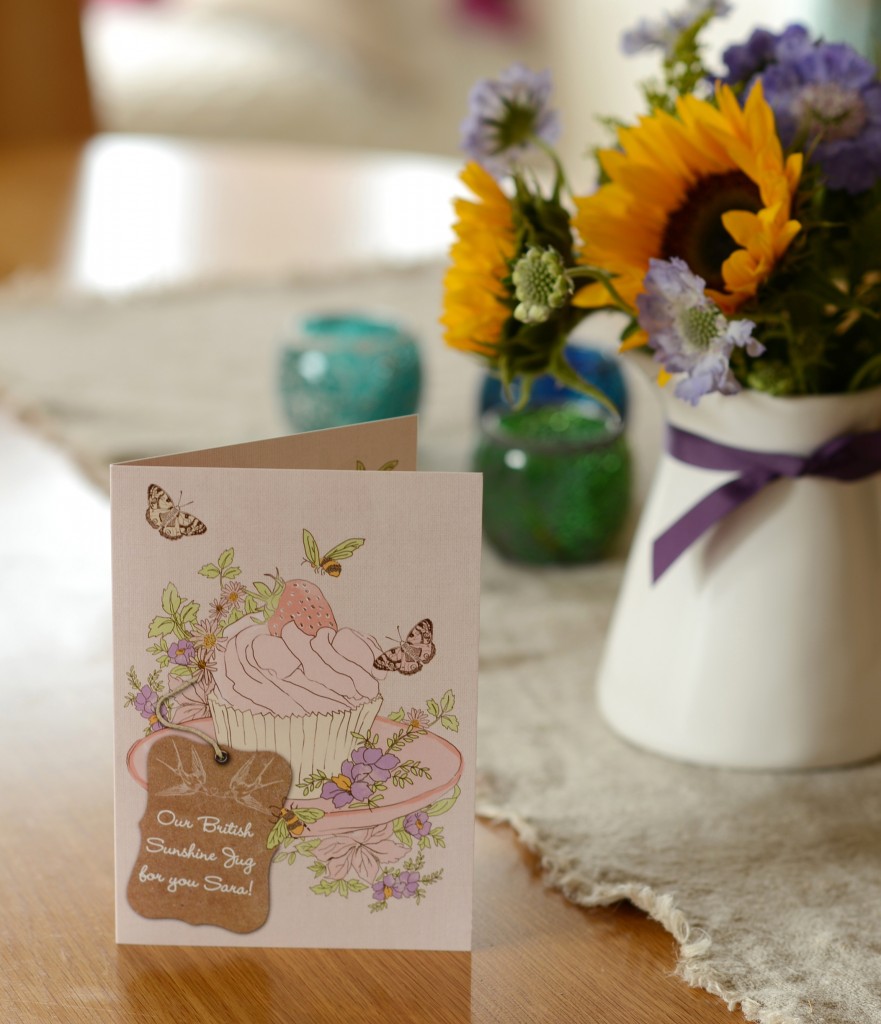 I'm more than a bit partial to flowers at the best of times, so when the lovely folk at Moonpig sent me some flowers to review, I was more than happy to step up to the task and check out which of their fab bouquets would be right up my street.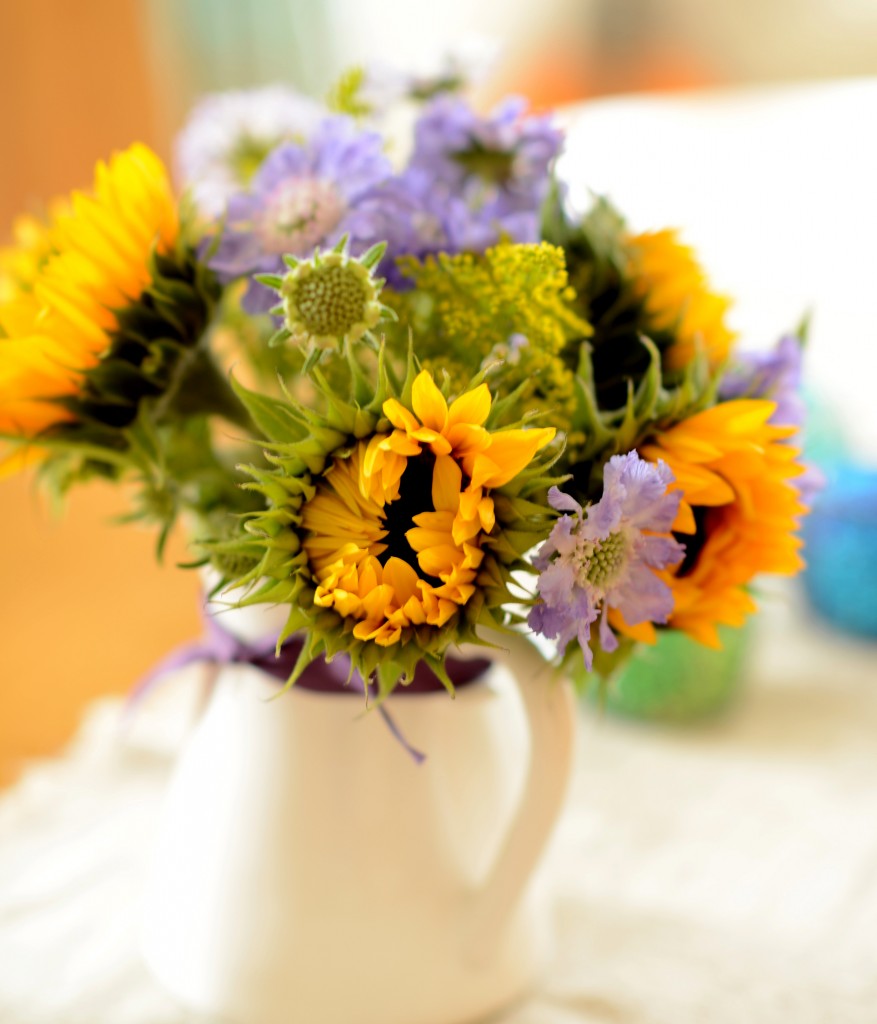 It's been a mad week of sewing on name tapes, doing that maniacal school shoes run, and tromping around to get all the stationery supplies in time for my team to head back into school, so to take time out to 'stop and smell the roses' was an utter delight.
I opted for this lovely British Sunshine Jug which arrived not only in a sturdy box with a cute card, but also in its own jug – awesome! I hate it when I get a bunch of flowers delivered and don't have the right vase for the job – so this 'comes with a jug' idea is genius.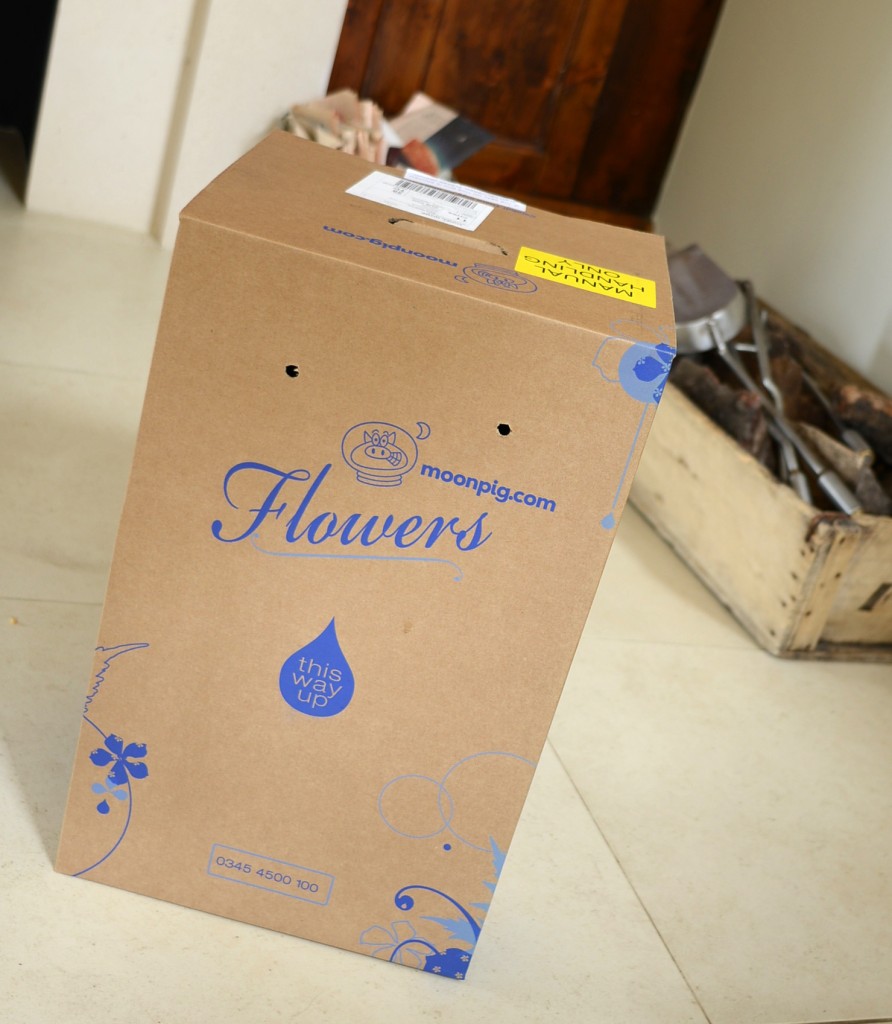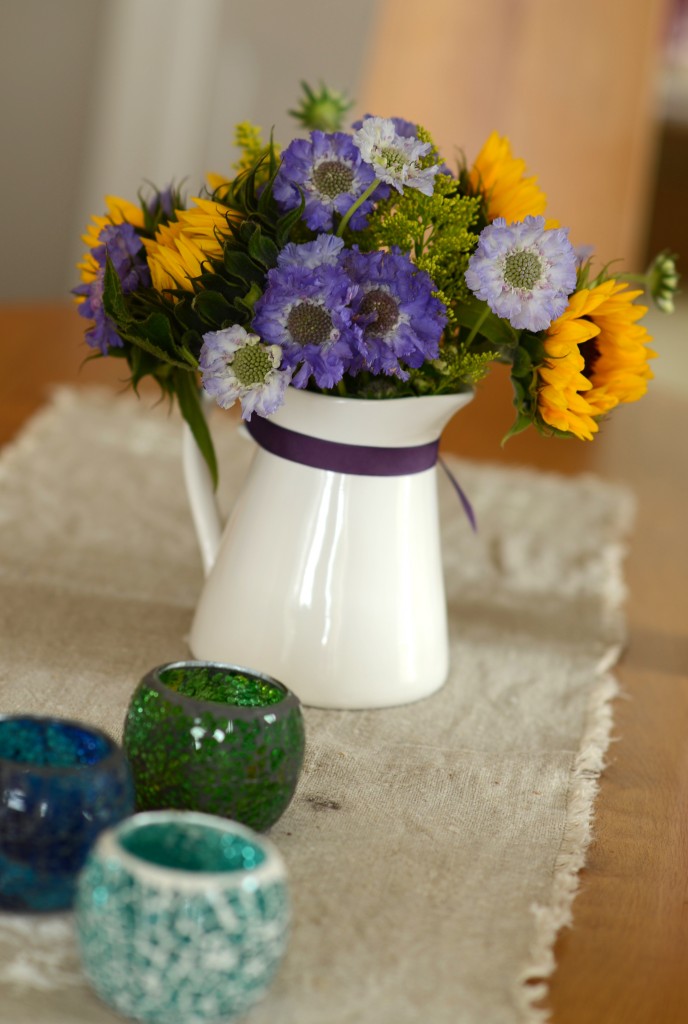 The Moonpig British Sunshine Jug comes with sunflowers, scabious and alchemilla.
Moonpig flowers … how I styled mine.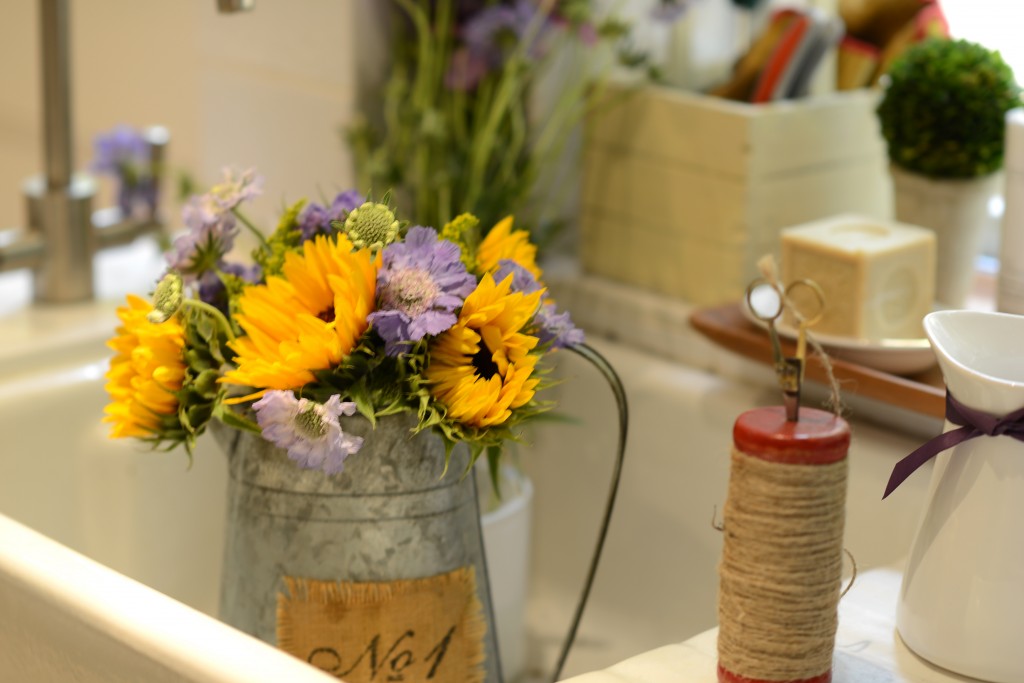 I set about displaying the bouquet in my dining room which looked delightful…until the stylist in me began to twitch, and I suddenly remembered that I had the perfect shabby chic jug for them.
One whole hour later, after I'd racked my brain to recall where said perfect shabby chic jug actually lived, figured out it was in the back of the potting shed in the garden, then had to take on numerous spiders and associated webs to get to the back of the shed to retrieve my prize, I emerged victorious vowing to add 'sort out potting shed mess' to my long list of autumn tasks once the kids are back in their school routine.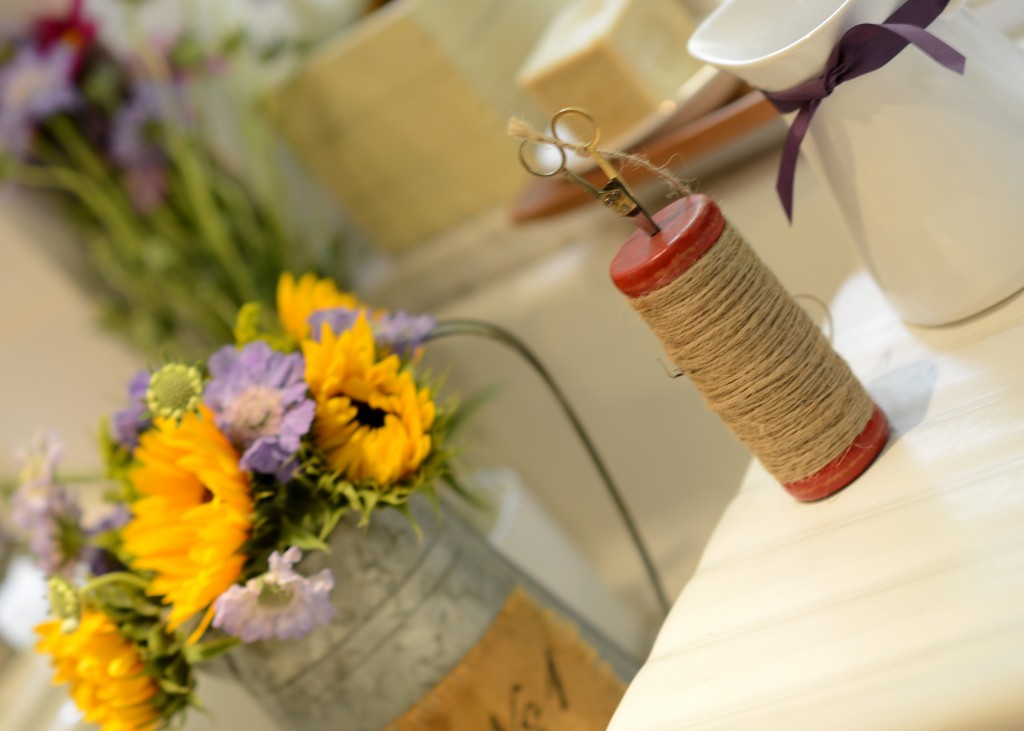 So back to the flower arranging task in hand. I grabbed my trusty flower tools and set to work…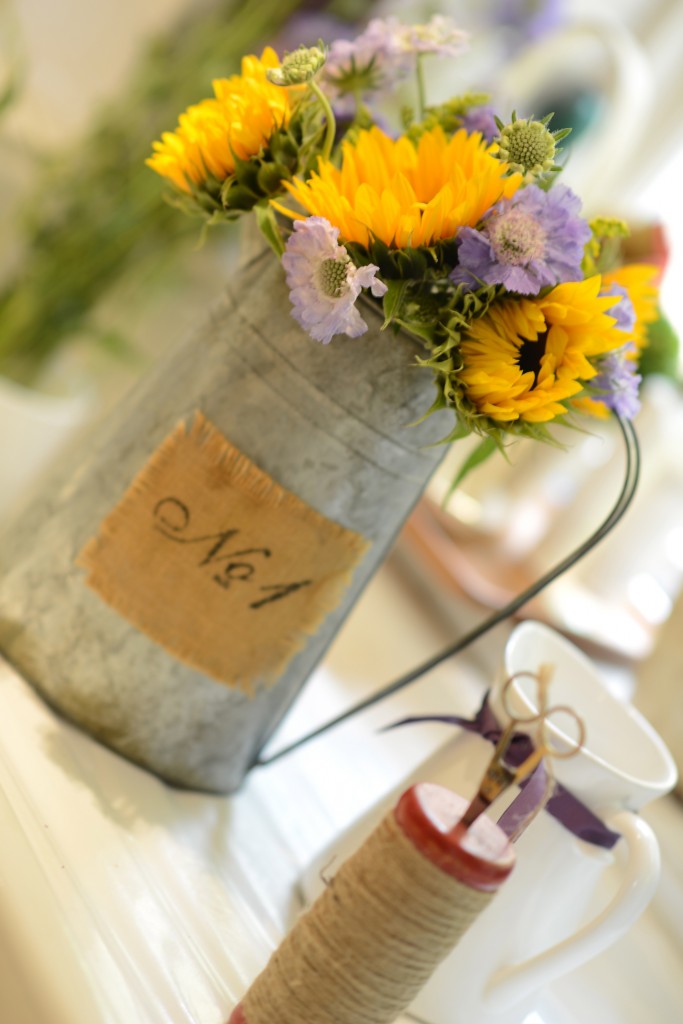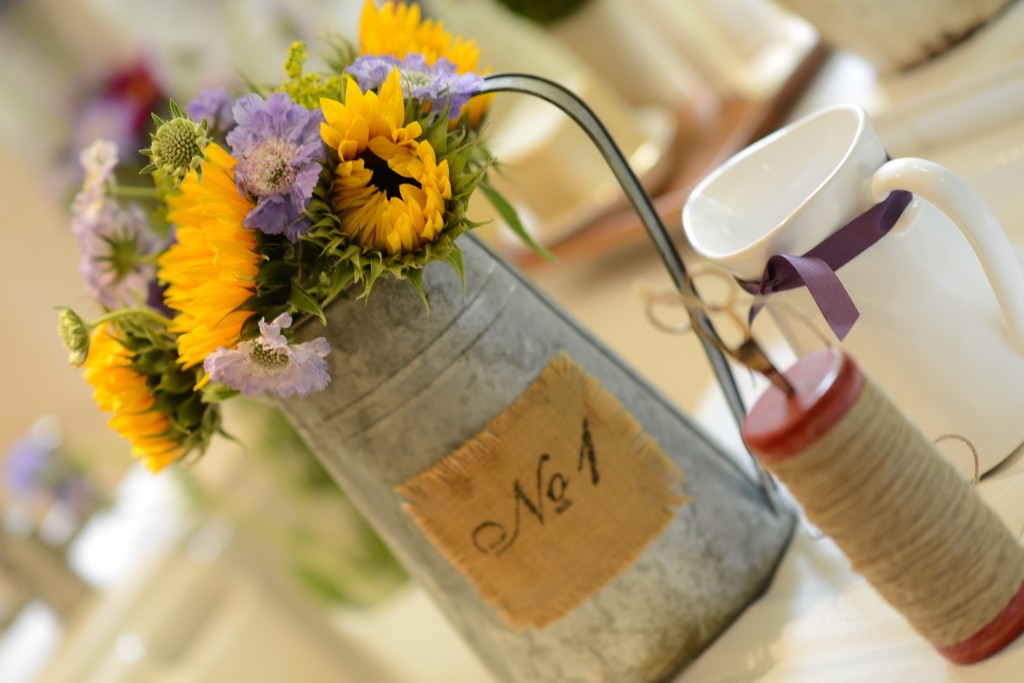 I headed back into the dining room and popped them next to the fireplace… where they look very happy indeed.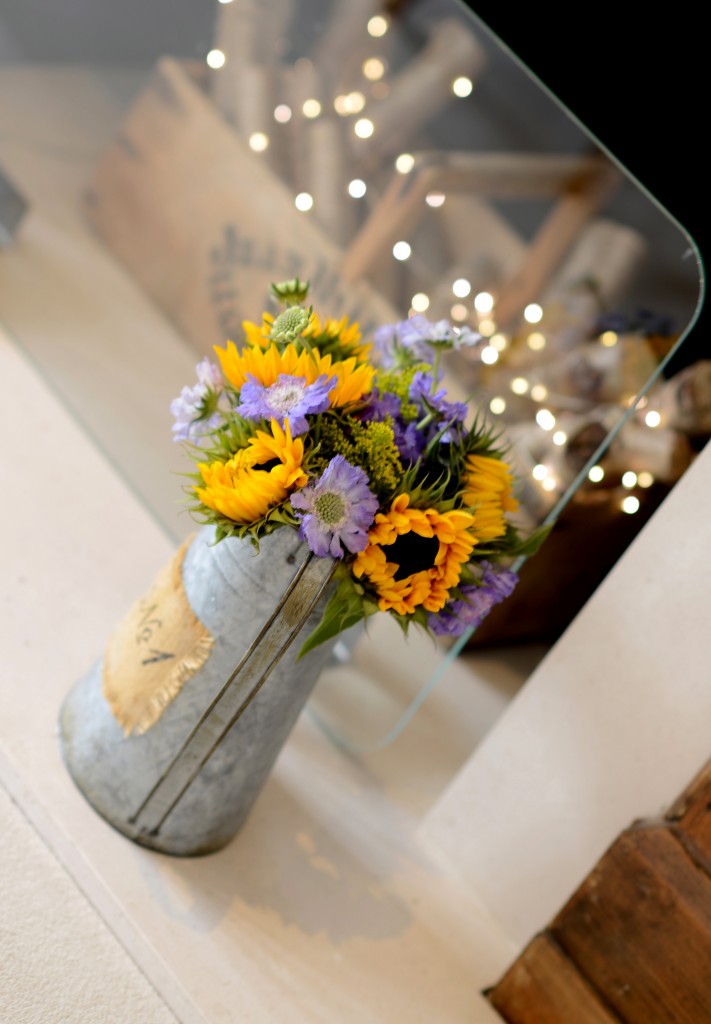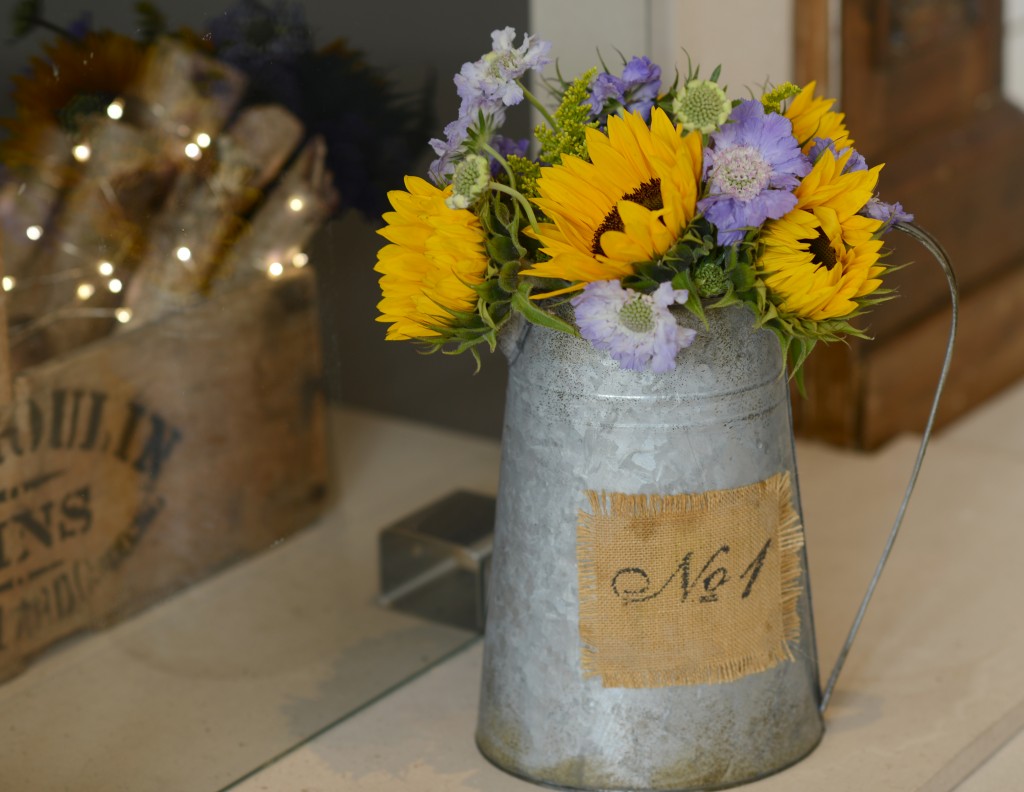 With thanks to Moonpig for the lovely Summer Collection bouquet.
(Visited 32 times, 1 visits today)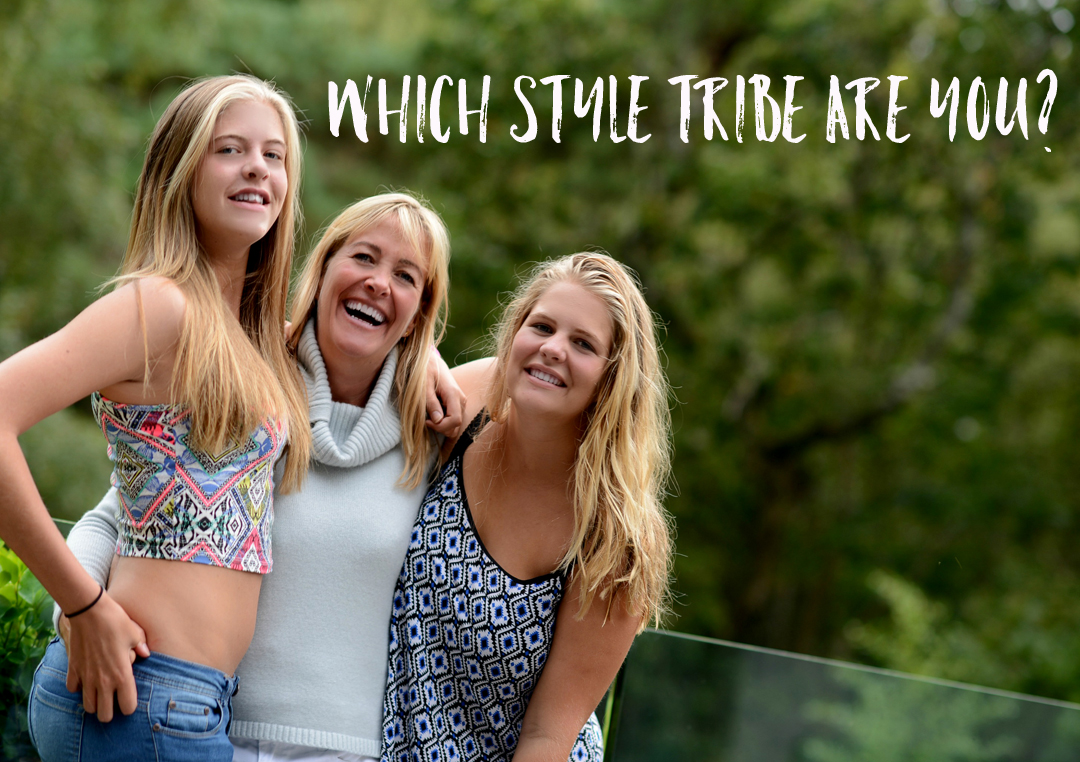 Style Tribe Quiz
Try our Style Tribes quiz to help figure out your Style ID
Get started with our free 5-minute style
tribes quiz - sign up to download