Mother's Day lunch sorted from the Mod Fam Food kitchen
It's Mother's day tomorrow, and if like many of my buddies you've been desperately seeking inspiration for a great family lunch, I've come up with a spring menu which nails the style factor and is hassle free to boot. Take a peek below for my easy to follow recipe for spring lamb, minted crushed new potatoes, mouthwatering salads and creamy Panna cotta.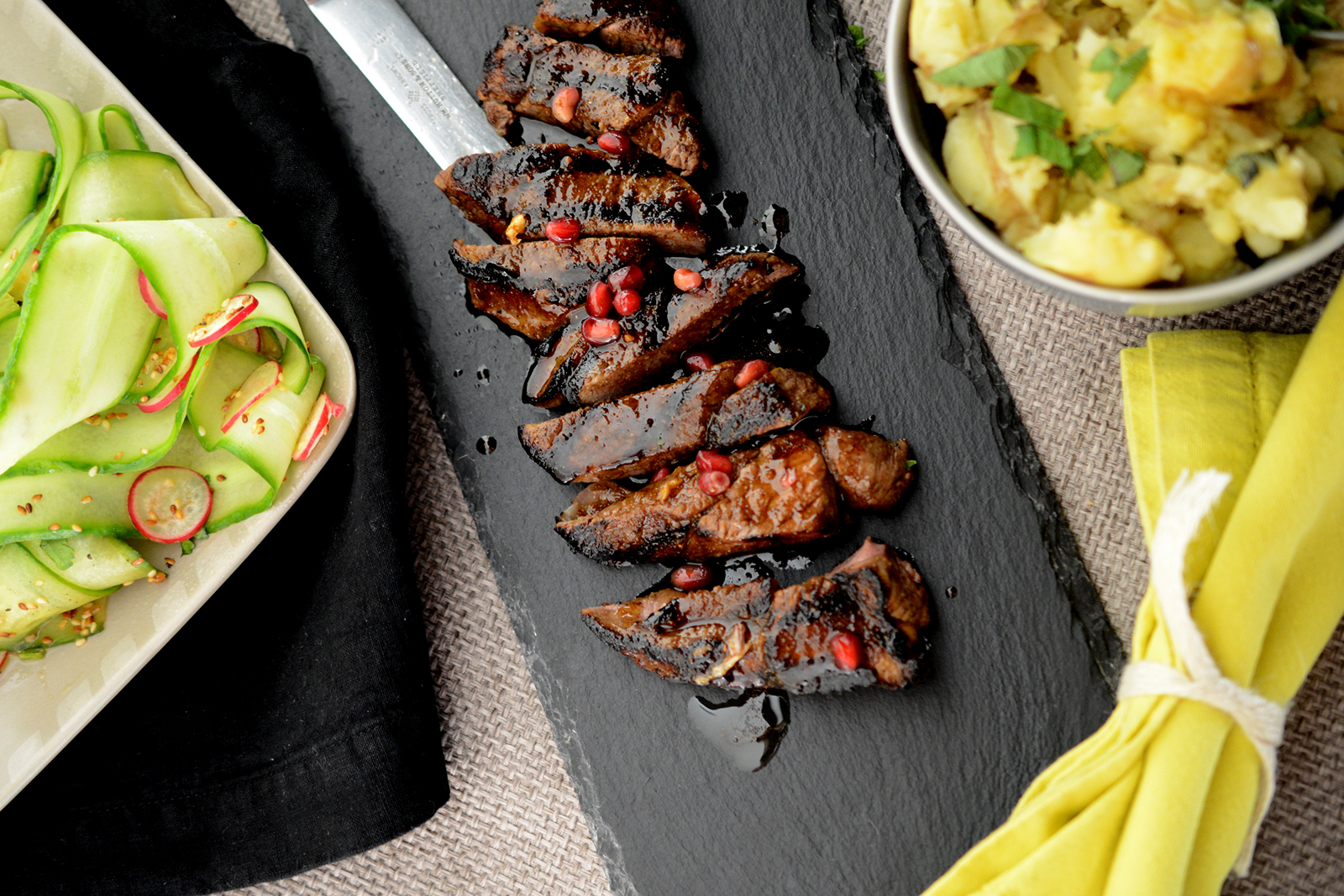 Spiced Spring lamb with Pomegranate dressing
This lamb is full of flavour but quick and easy to prepare. Make sure you marinate the lamb for at least 1 hour before you are ready to start cooking.
You will need…
4 Lamb loins, allow 200g/ serving
For the marinade…
4 tbsp olive oil
2 tbsp pomegranate molasses
2 garlic cloves, crushed
2 tsp ground cumin
1 tsp ground cinnamon
½ tsp ground allspice
Salt and pepper
For the dressing…
4 tbsp olive oil
2 tbsp Pomegranate molasses
1 tbsp water
1 garlic clove, crushed
1 tsp clear honey
½ tsp ground cinnamon
½ tsp ground allspice
Salt and pepper
Pomegranate seeds
Serves 4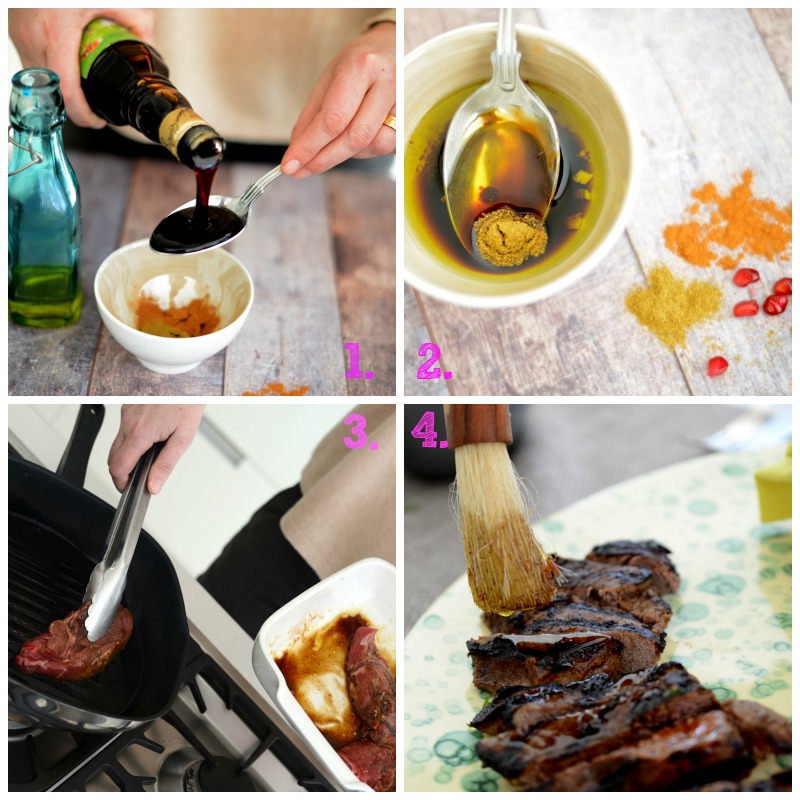 Here's what to do… 
Mix all the marinade ingredients together spread over the lamb and leave to marinate for at least 1 hour in the fridge.
Heat a little oil in a griddle pan, and cook each loin for 2 minutes each side until browned.
Place in an ovenproof dish and heat in the oven (180C) for about 5 minutes. Remove from oven and leave to rest.
Mix together all the ingredients for the dressing.
Slice the lamb on an angle, plate up, drizzle with the dressing and scatter with pomegranate seeds.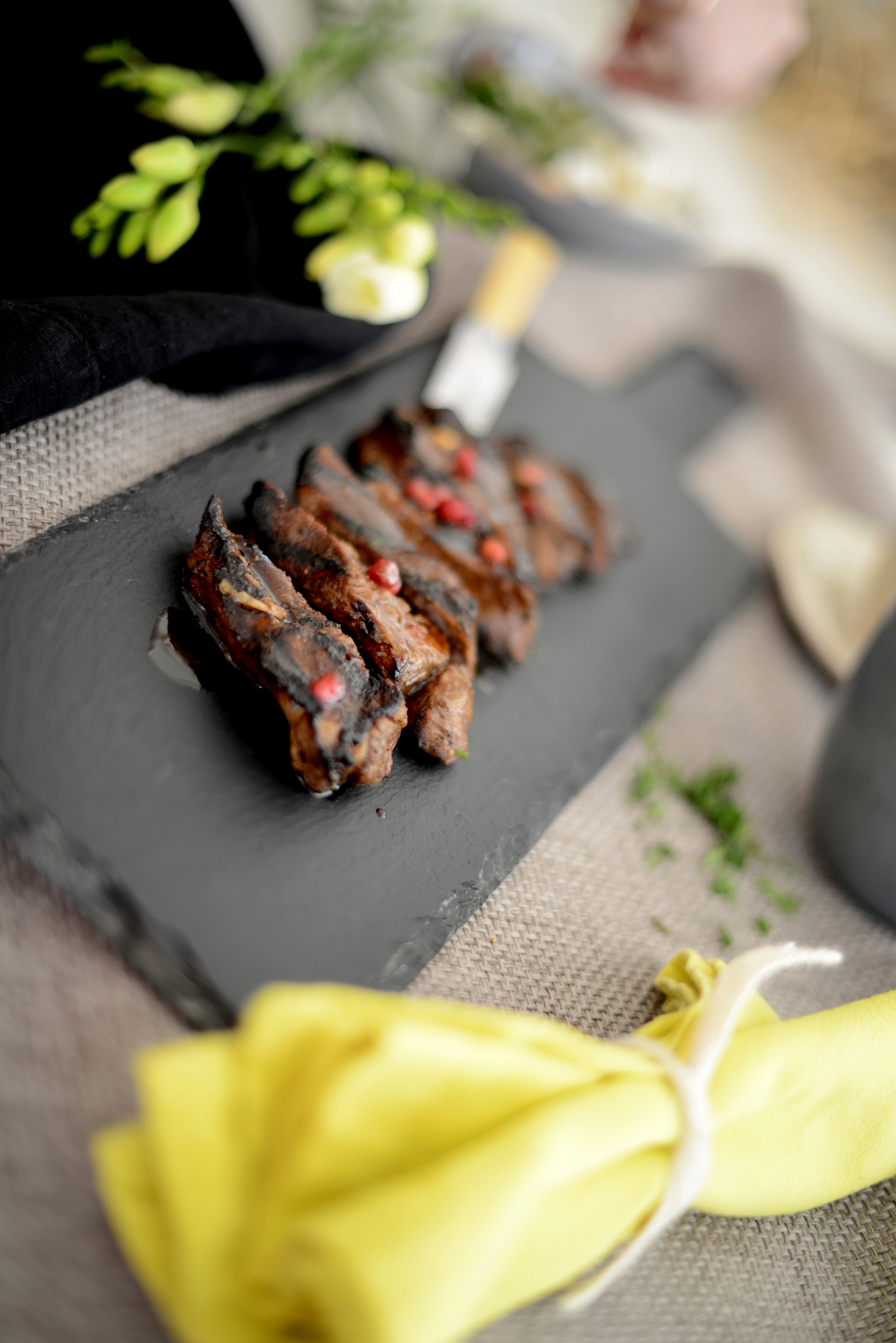 Slate serving platter from John Lewis – similar here, napkins House of Fraser although I also love all these fab coloured napkins from Designers Guild
Tips…
Marinade the lamb and prepare the dressing ahead of time so that you are all prepared when cooking begins.
The spiced Lamb is great cooked on a barbeque if weather permits!
Serve with Minted crushed new potatoes. Simply mix 1tbsp mint jelly, a dollop of butter and a handful of chopped mint leaves into cooked crushed new potatoes. A perfect accompaniment to lamb.
For an alternative, use a 1.6kg shoulder of lamb (bone in), marinade, cover with foil and cook 140C for 3 hours. Remove foil and cook for a further 30 mins to brown. To serve, remove any excess fat and drizzle with dressing.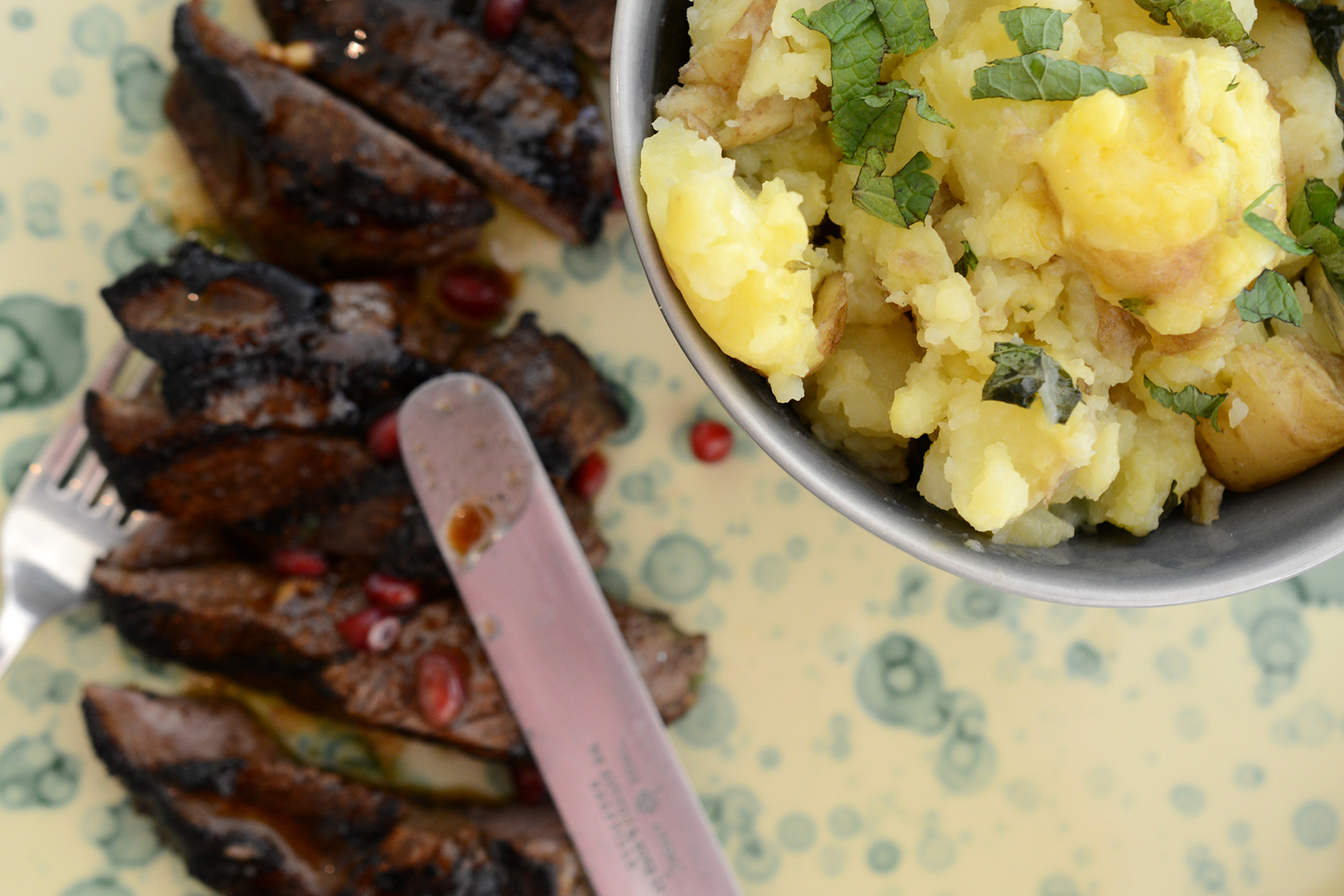 Fennel, Pomegranate and Feta Salad
The aniseed flavour and crunch from the fennel combined with the zesty lemon juice and creamy texture of the Feta makes a salad made in heaven!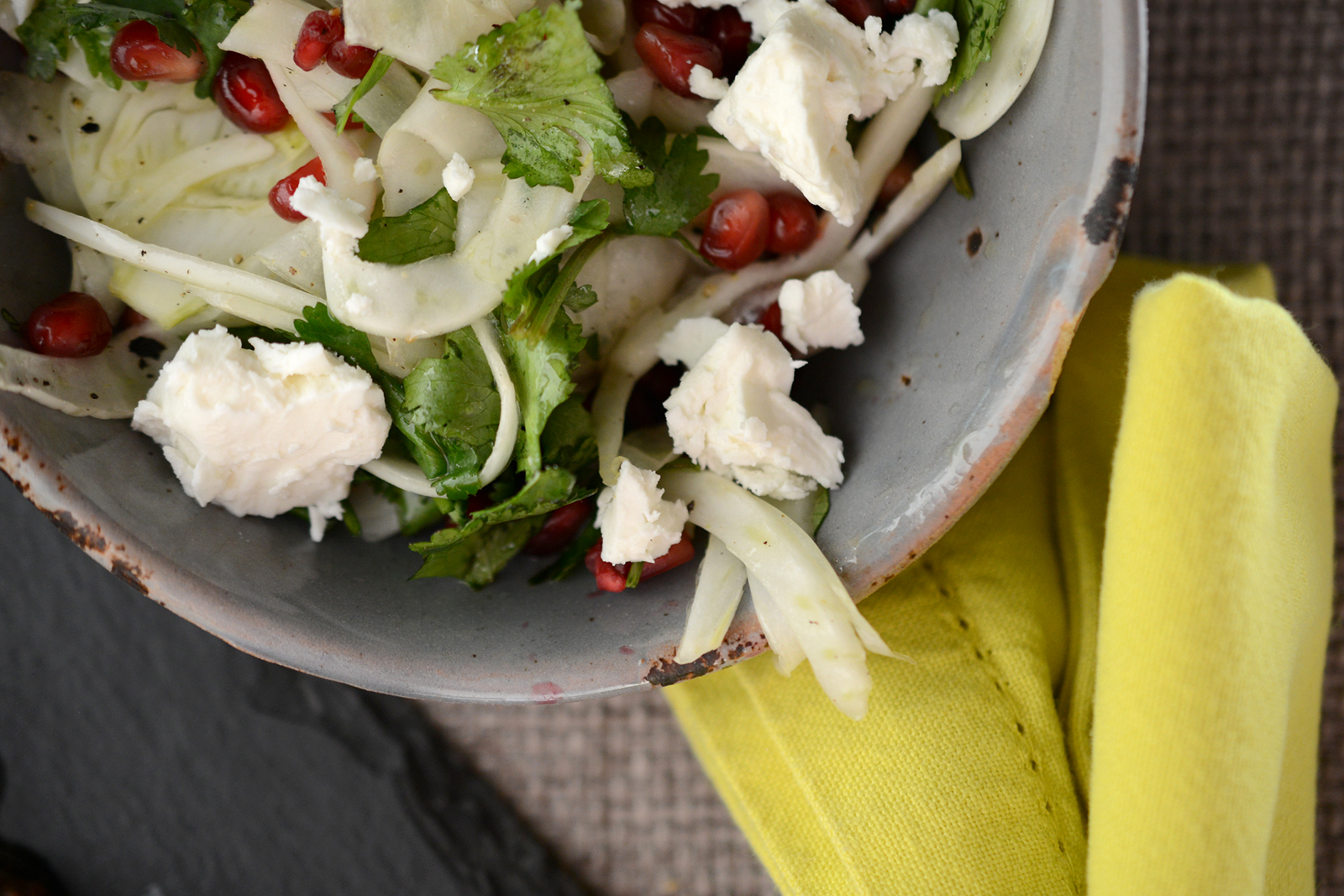 You will need…
2 large fennel bulbs, thinly sliced
80g pomegranate seeds
70g feta cheese
Juice of 1 lemon
2 tbsp olive oil
Handful chopped flat-leafed parsley
Serves 4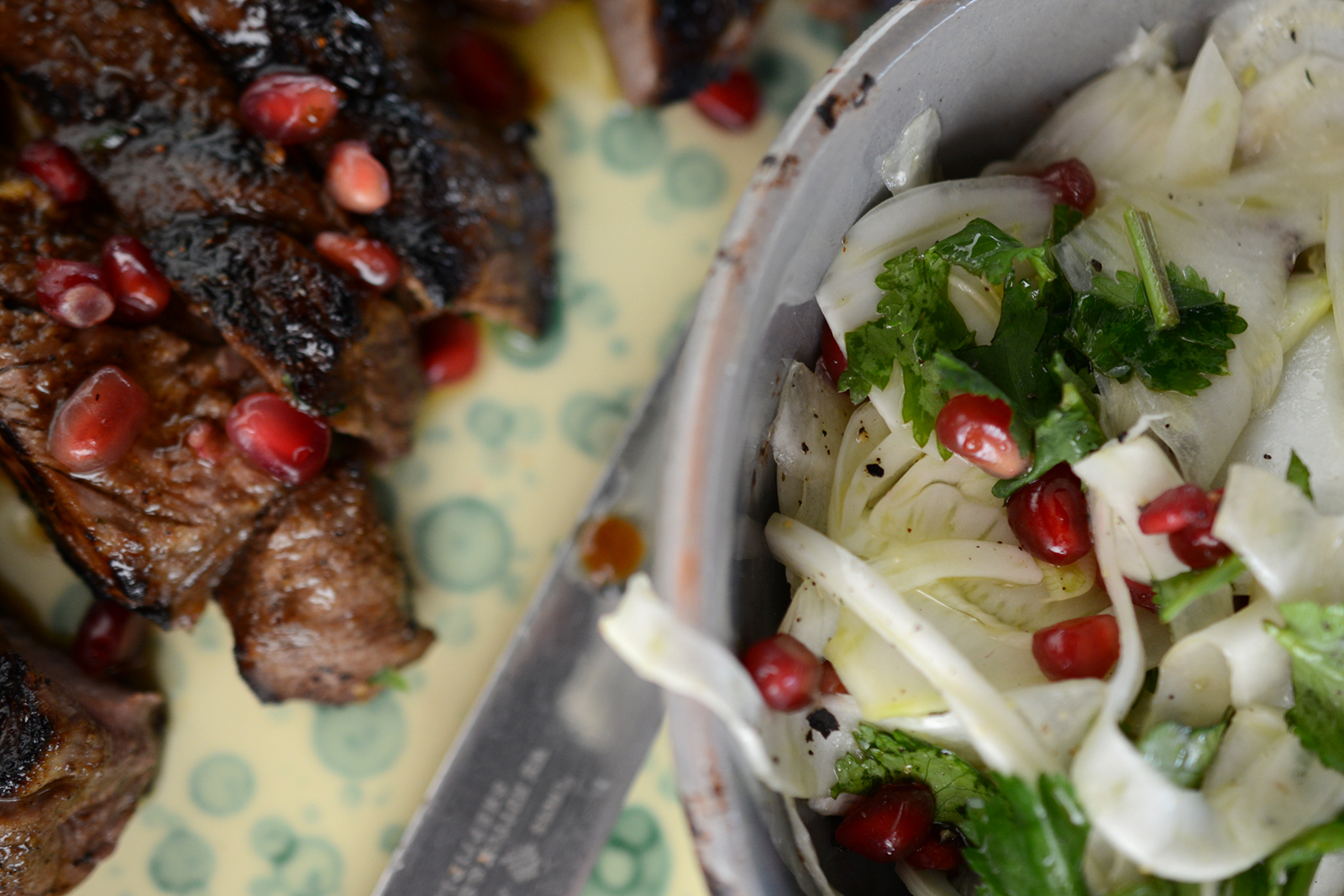 Here's what to do…
Mix the fennel, seeds, lemon juice, olive oil and parsley together in a bowl and season to taste.
Crumble, and scatter the feta cheese on top and serve.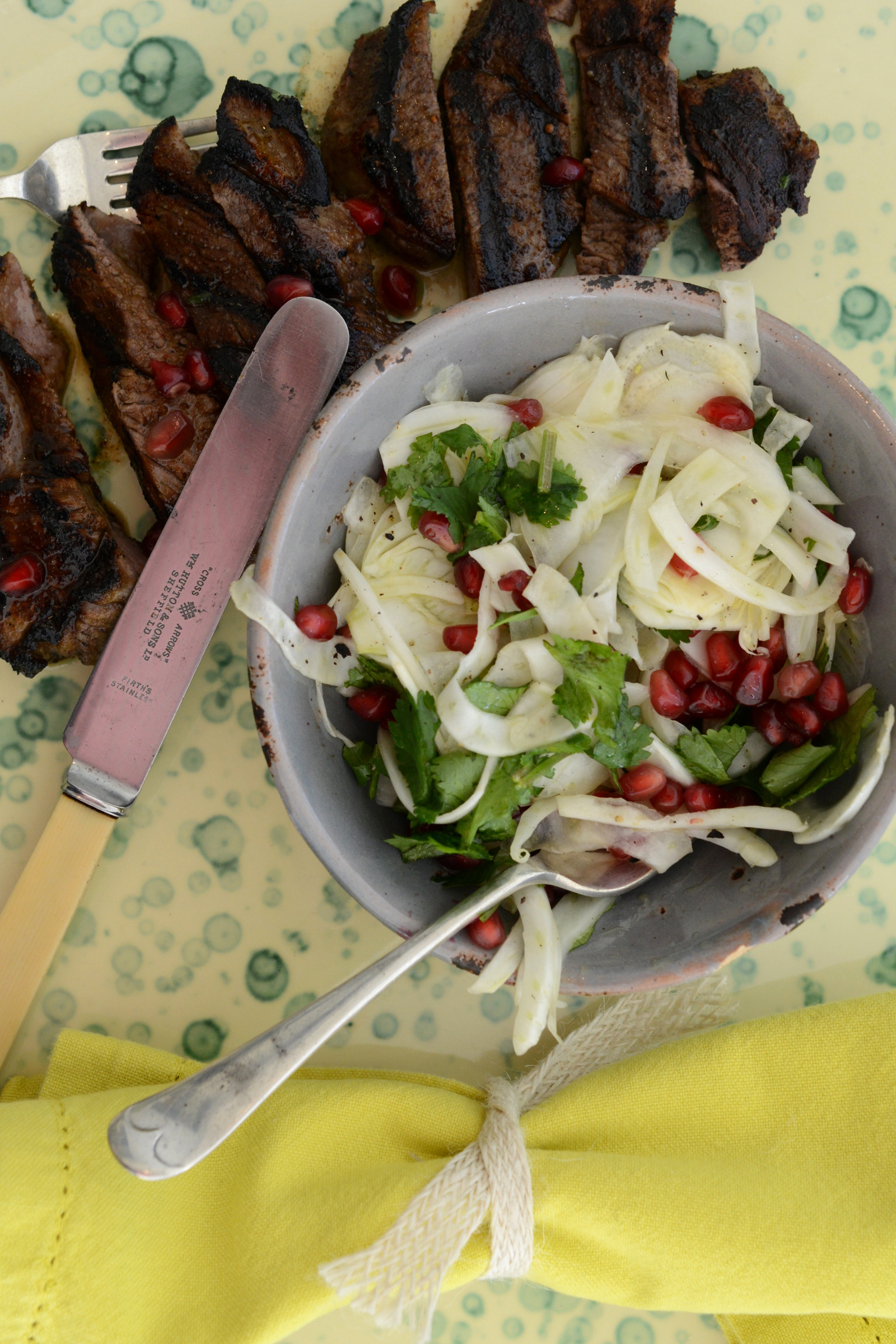 Tips…
Try adding slices of orange and substitute the lemon for orange juice for an alternative flavour.
Prepare ahead but just add the lemon juice to the fennel mixture, and the remaining dressing when ready to serve.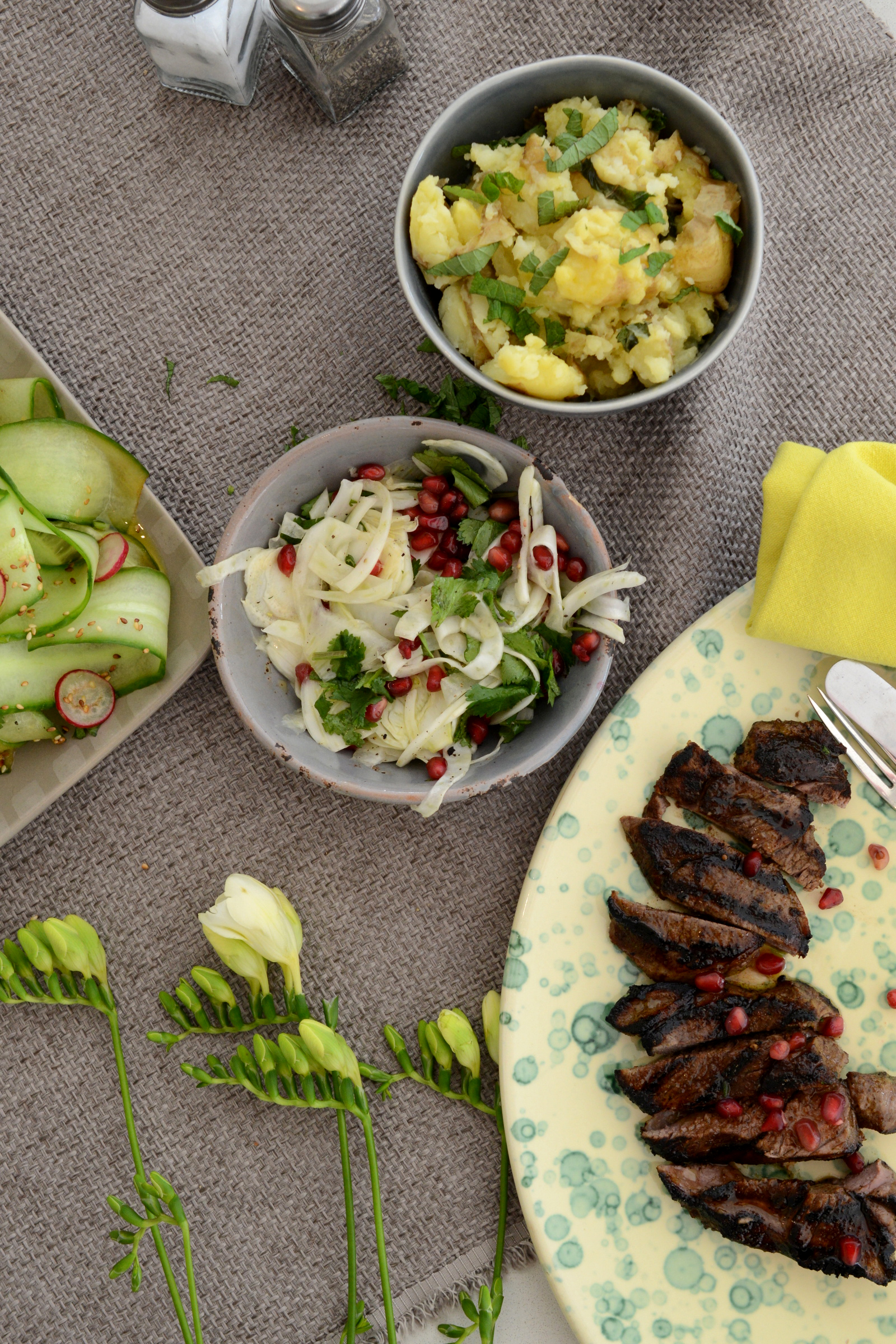 Cucumber Salad
Ribbons of cucumber served with a sesame and ginger dressing produces a salad packed full of flavour!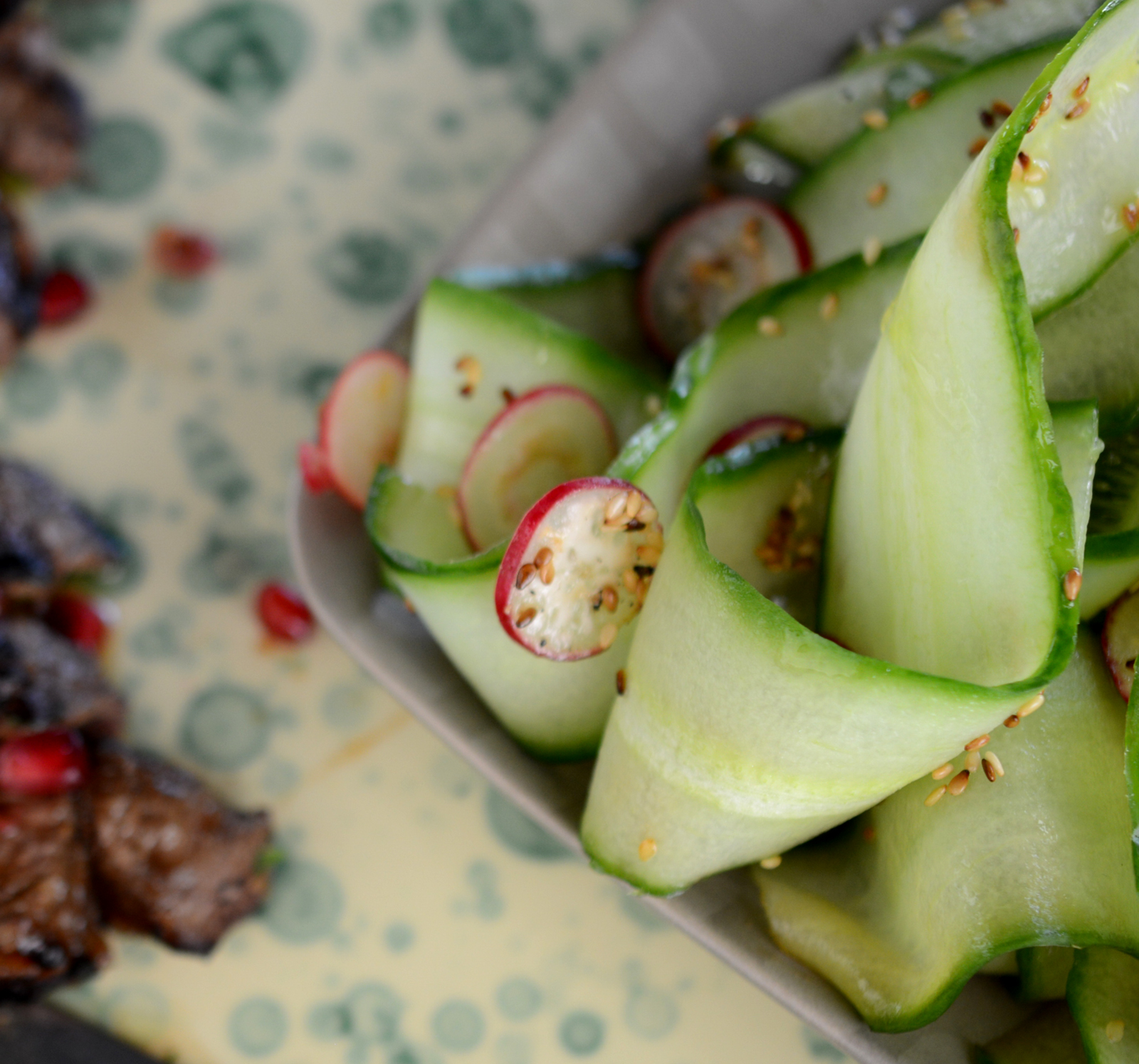 You will need…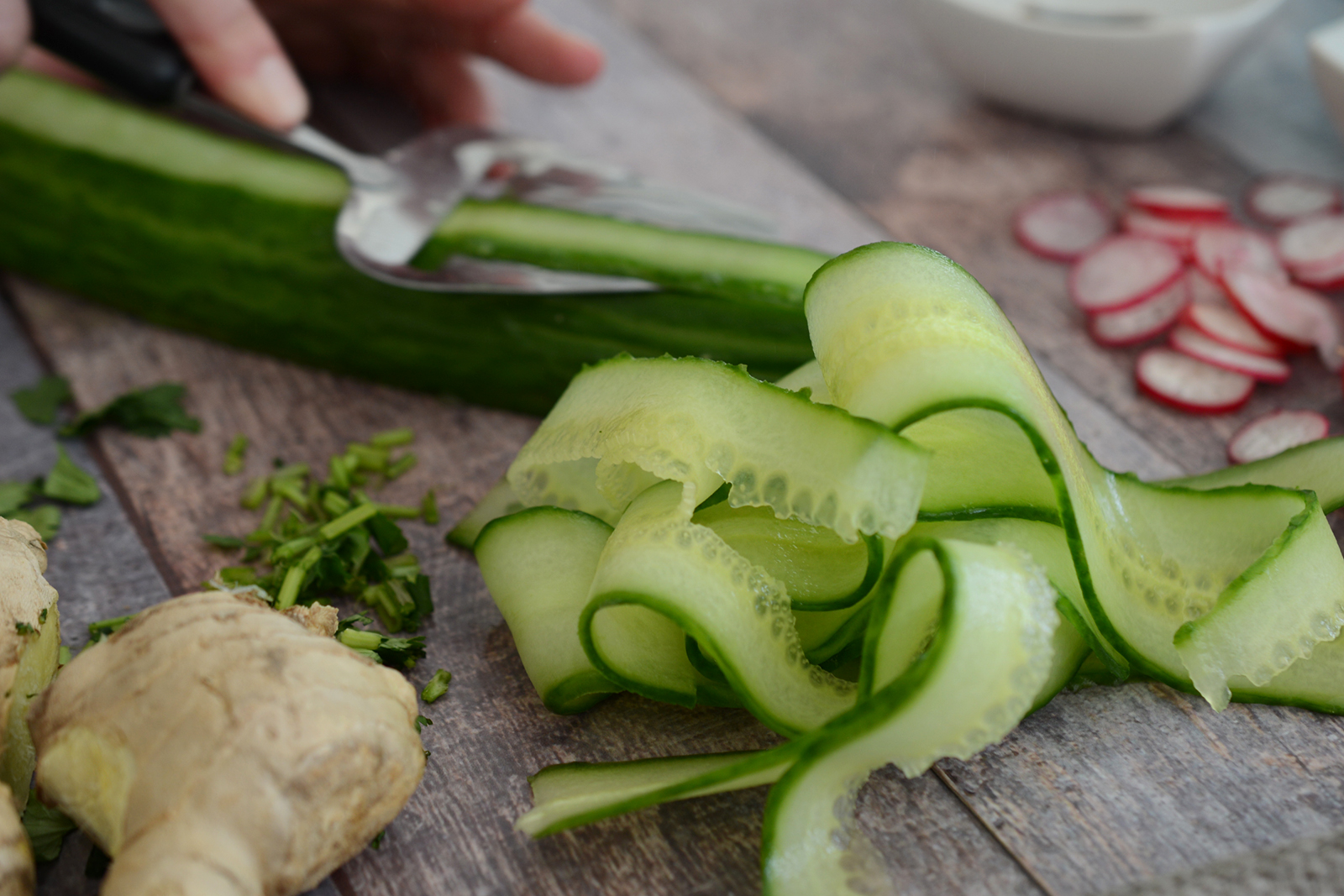 1 Large cucumber
Chopped stems from a handful of coriander
4 tbsp olive oil
1 tsp honey
½ tsp sesame seed oil
½ tsp soy sauce
Juice of 1 Lime
10 radishes, thinly sliced
1 tbsp toasted sesame seeds
Salt and pepper
Serves 4
Cheese plane from John Lewis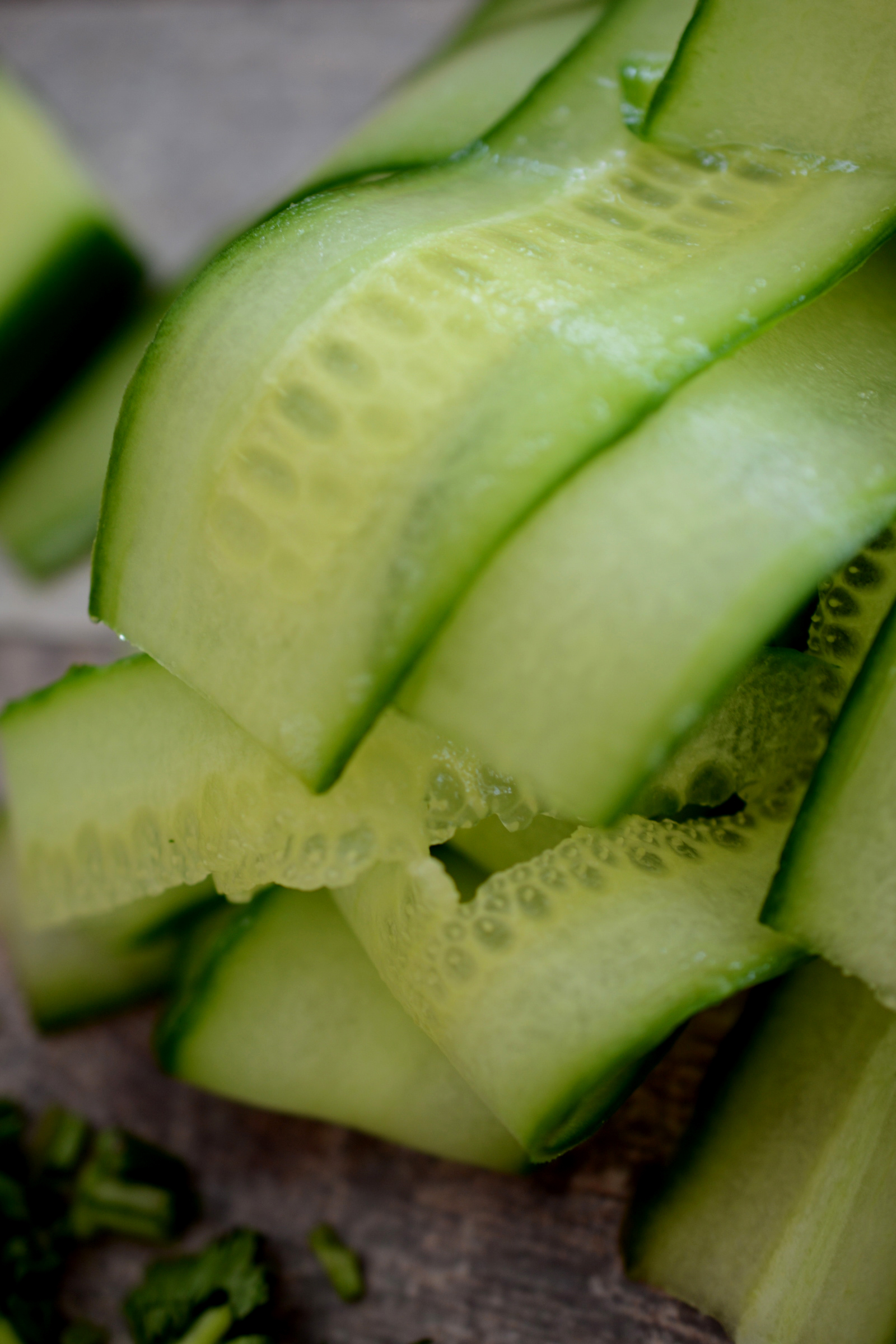 Here's what to do…
Slice the cucumber lengthways, discarding the middle of the cucumber where the seeds are (as this can be a little soggy).
Put the sesame seeds and radishes aside and mix all remaining ingredients together to form the dressing.
Place the cucumber ribbons on a serving plate, toss in the radish slices, drizzle with the dressing and scatter with the sesame seeds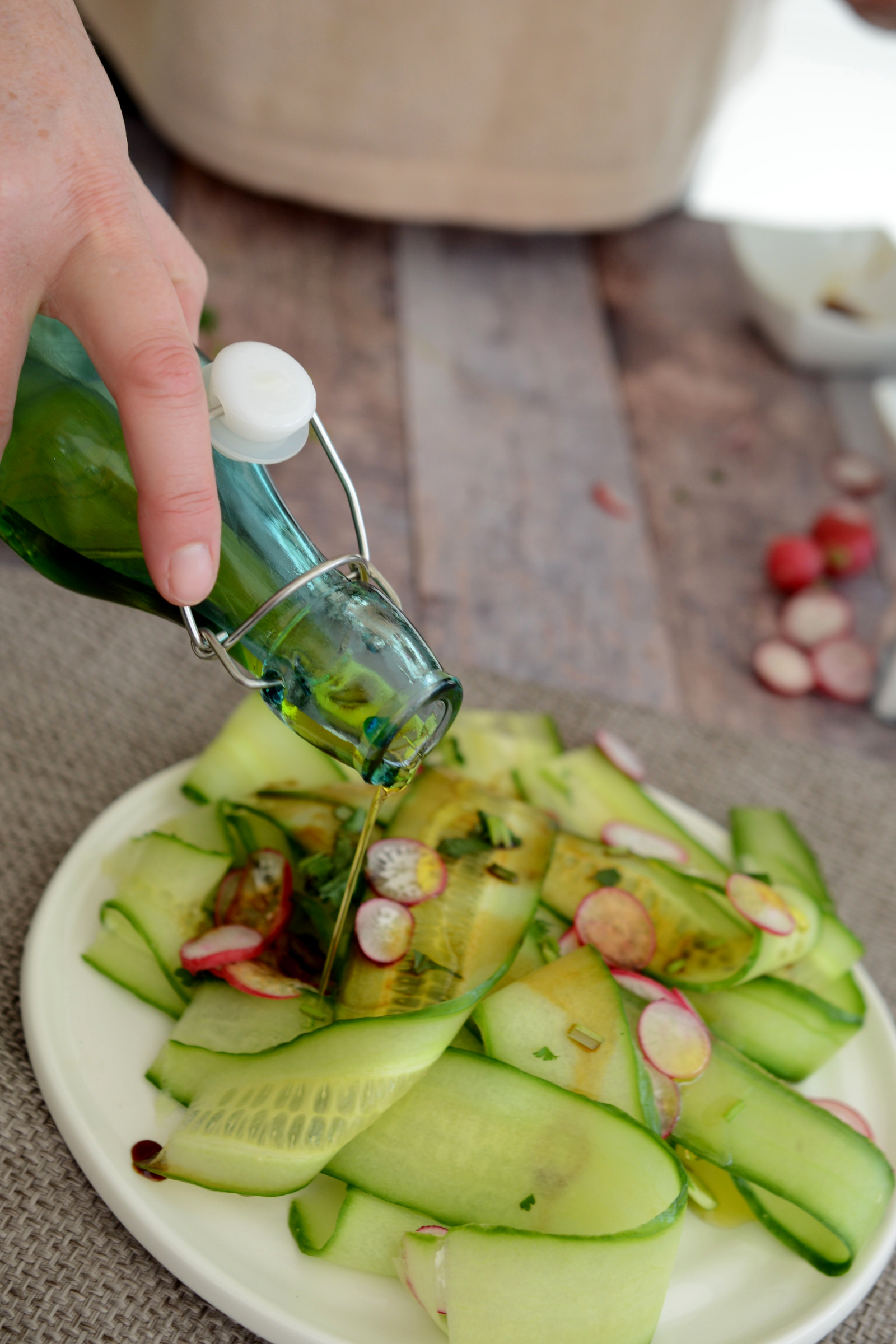 I've taken to decanting some of my ingredients into cute bottles and jars to bring a pop of colour to my cooking prep – this cute blue one is from the Kilner range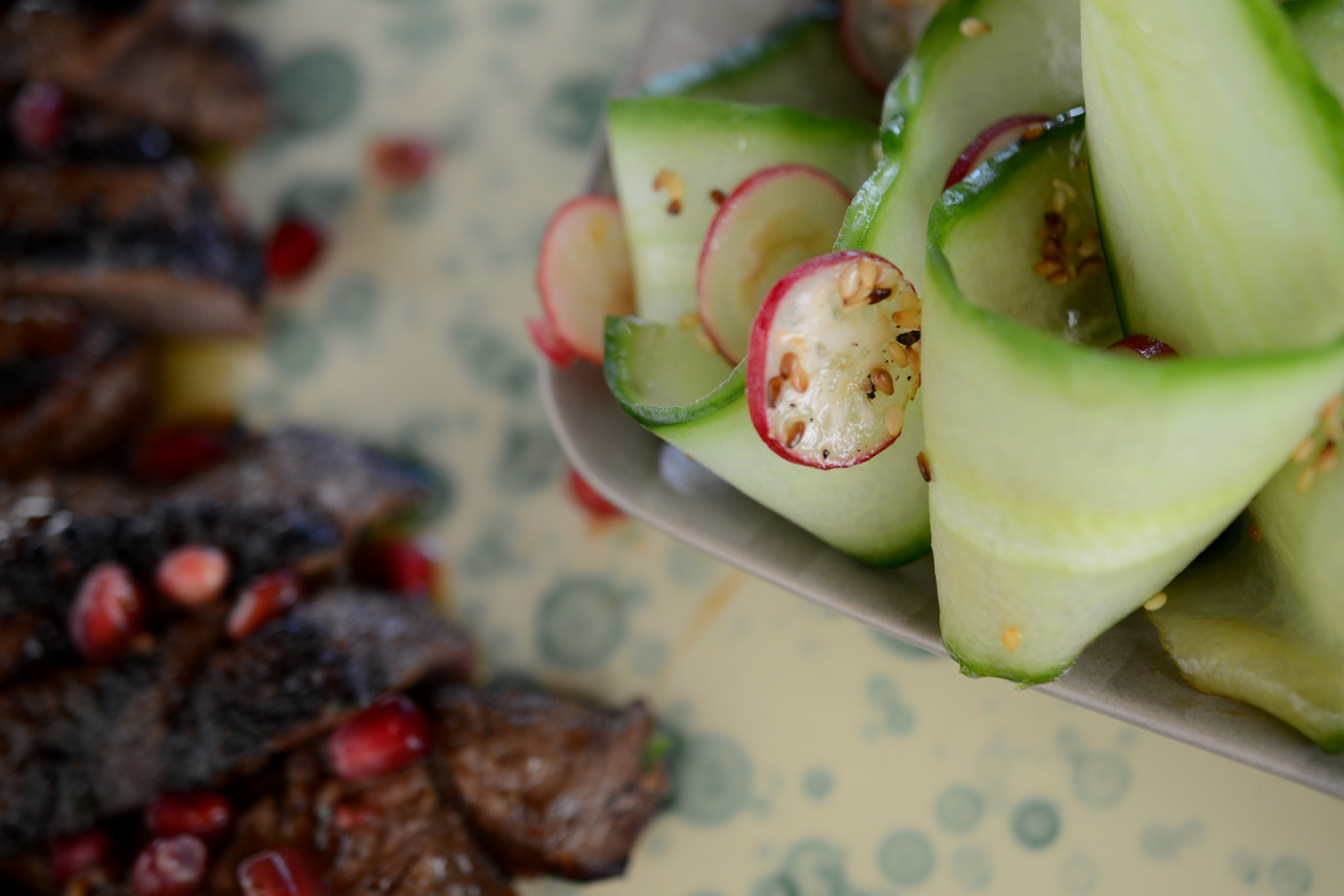 Tips…
Try substituting chopped spring onions for the radishes.
Prepare ahead but do not add dressing until ready to serve.
Raspberry Pana Cotta
Phew – are you still with me? I should have warned you to buckle in for a long one… last but not least we have creamy Pana Cotta served with a zingy raspberry coulis, a perfect end to any meal!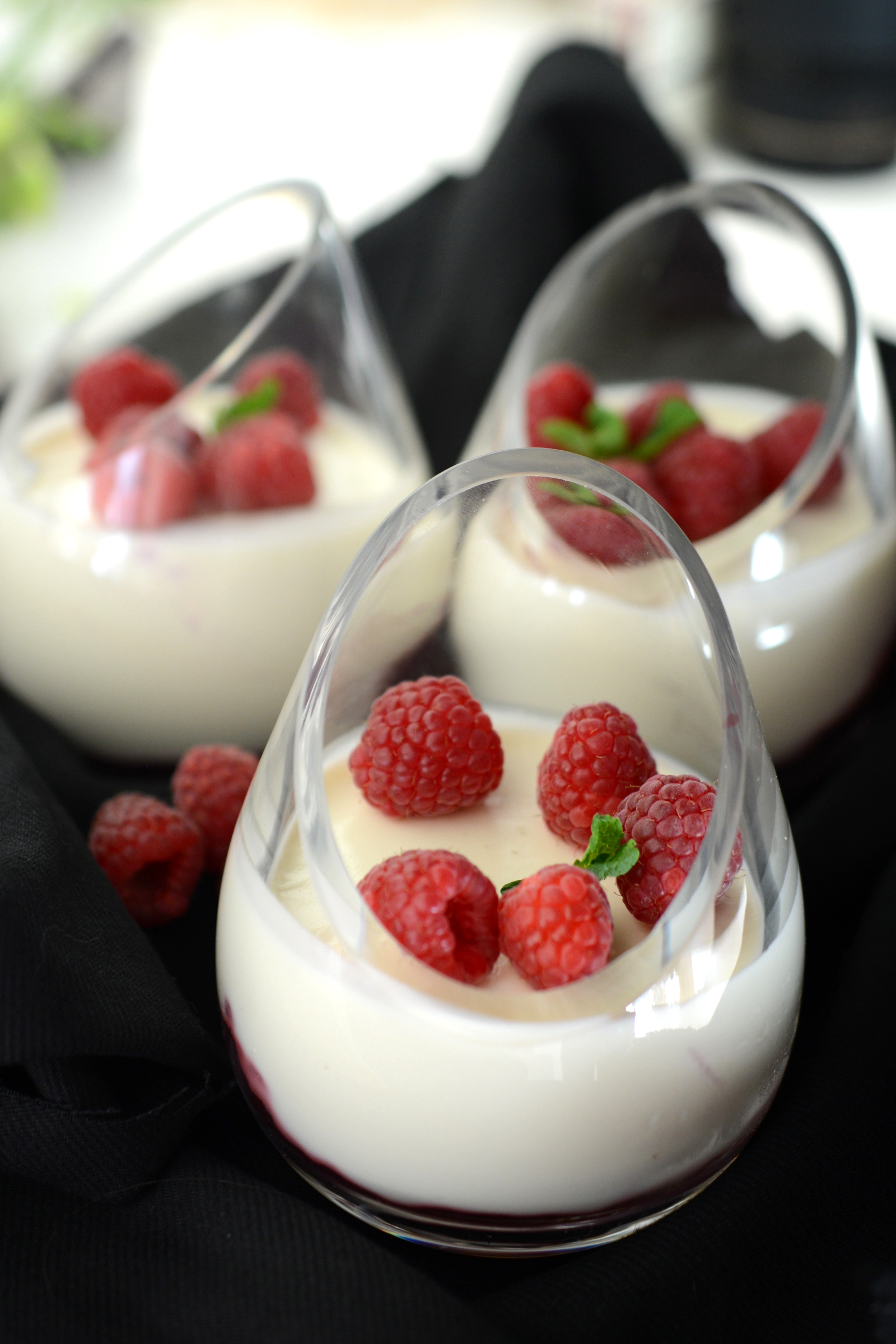 You will need…
425ml whipping cream
425ml Greek yogurt
75g caster sugar
16g powdered gelatine
150g frozen raspberries
70g caster sugar
Fresh raspberries and mint leaves to serve
Serves 6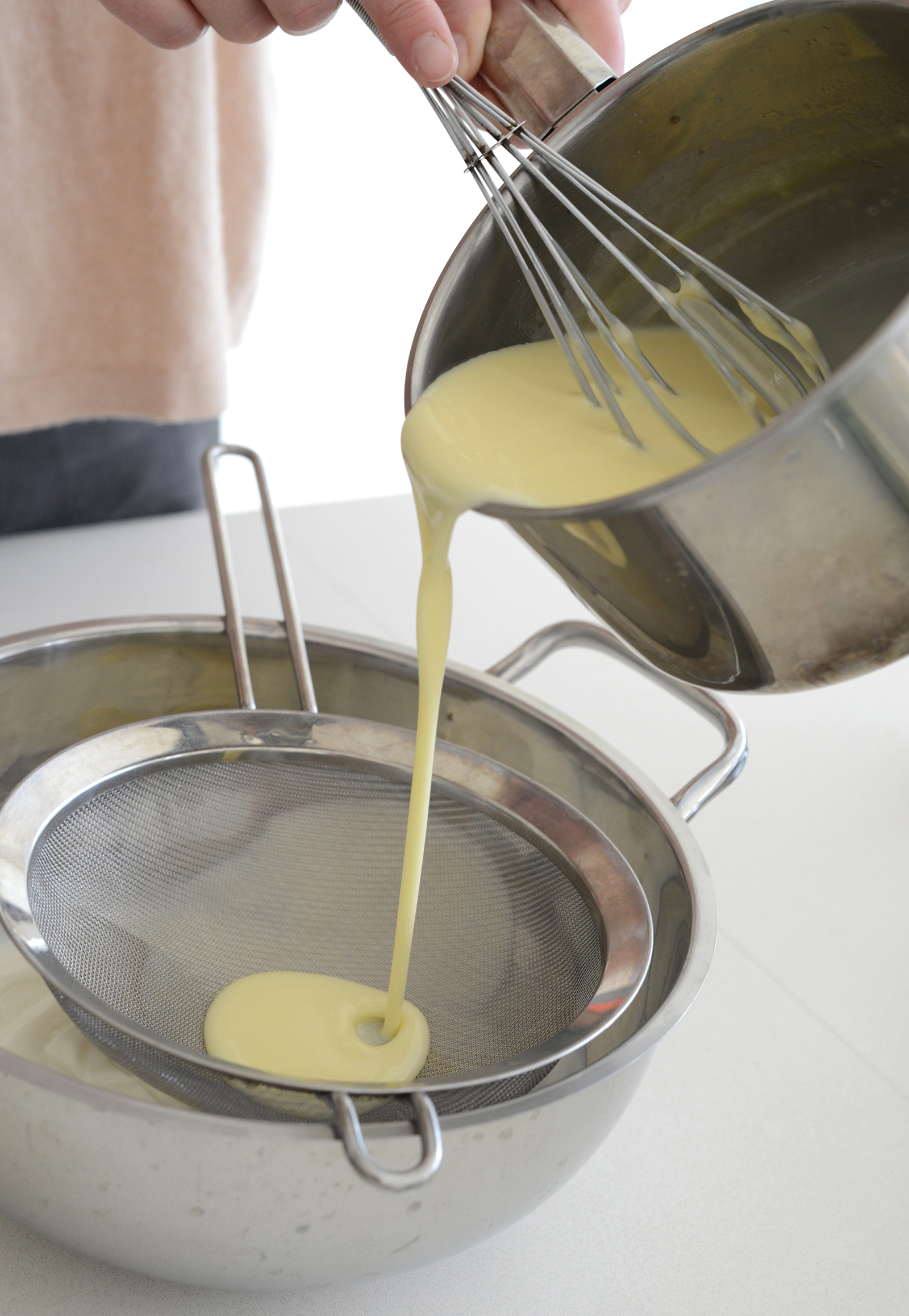 Here's what to do…
Mix the gelatine powder with 4 tbsp of the whipping cream to form a smooth paste.
Heat the remaining whipping cream in a saucepan with the sugar until all the sugar has dissolved. Turn off the heat.
Add the gelatine paste to the cream, whisking until smooth.
Place the Greek yogurt in a mixing bowl and add the cream mixture, passing it through a sieve, mixing well.
Heat the frozen raspberries over a low heat until soft, add the sugar and stir until dissolved. Liquidize with a hand blender until smooth.
Place a little coulis in the base of each serving glass, top with the panna cotta and refrigerate for a few hours to set.
Serve with fresh raspberries and mint.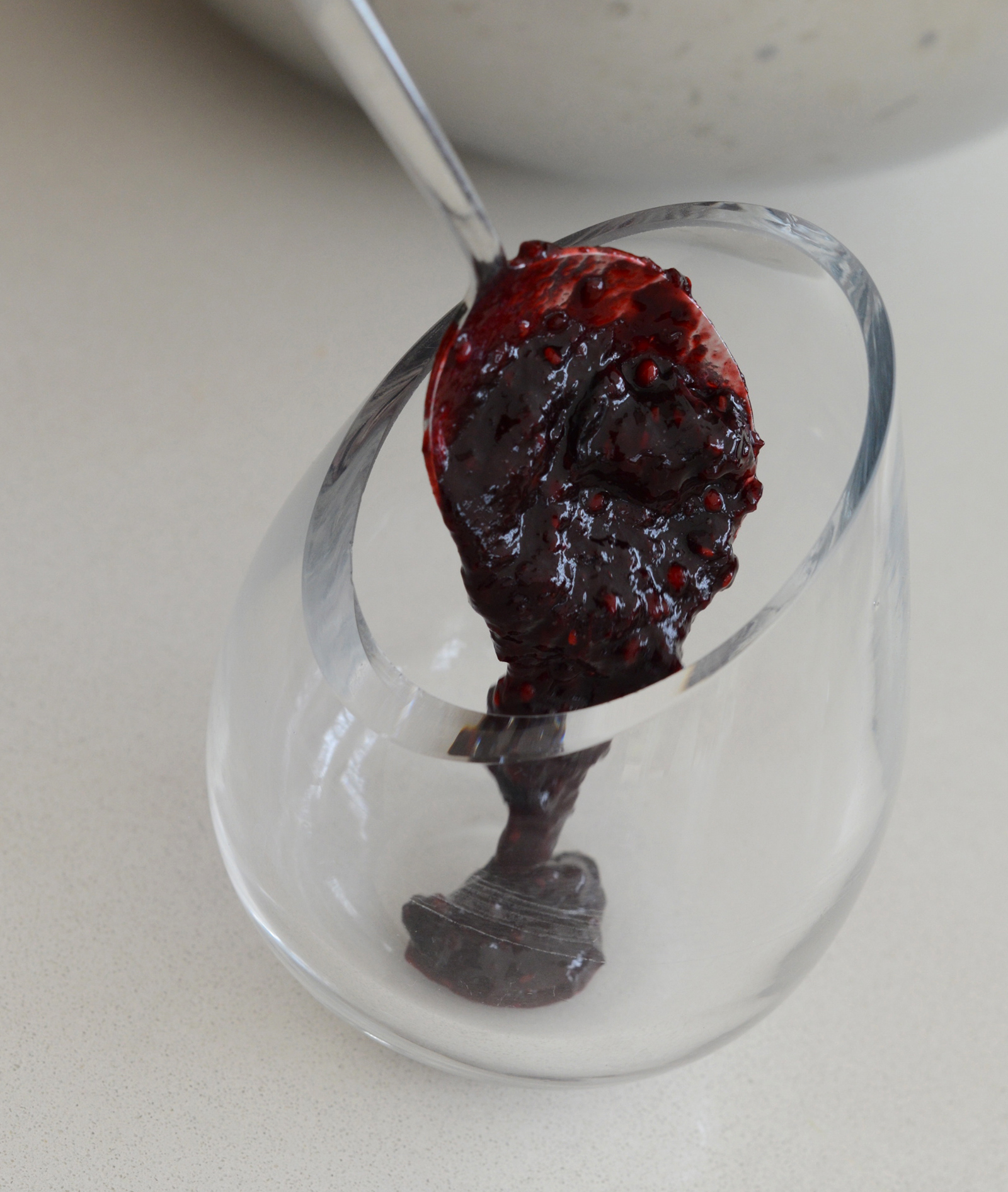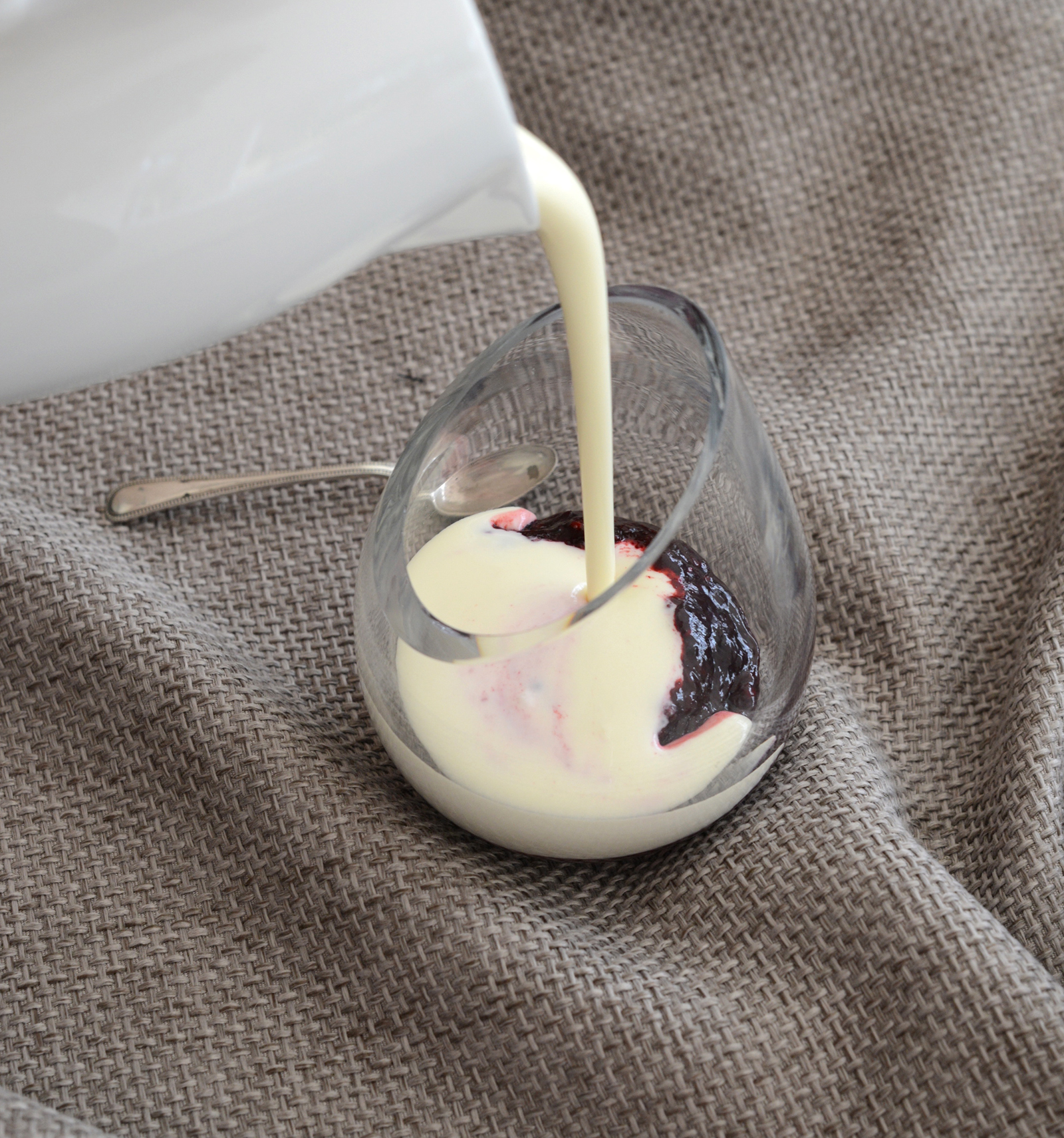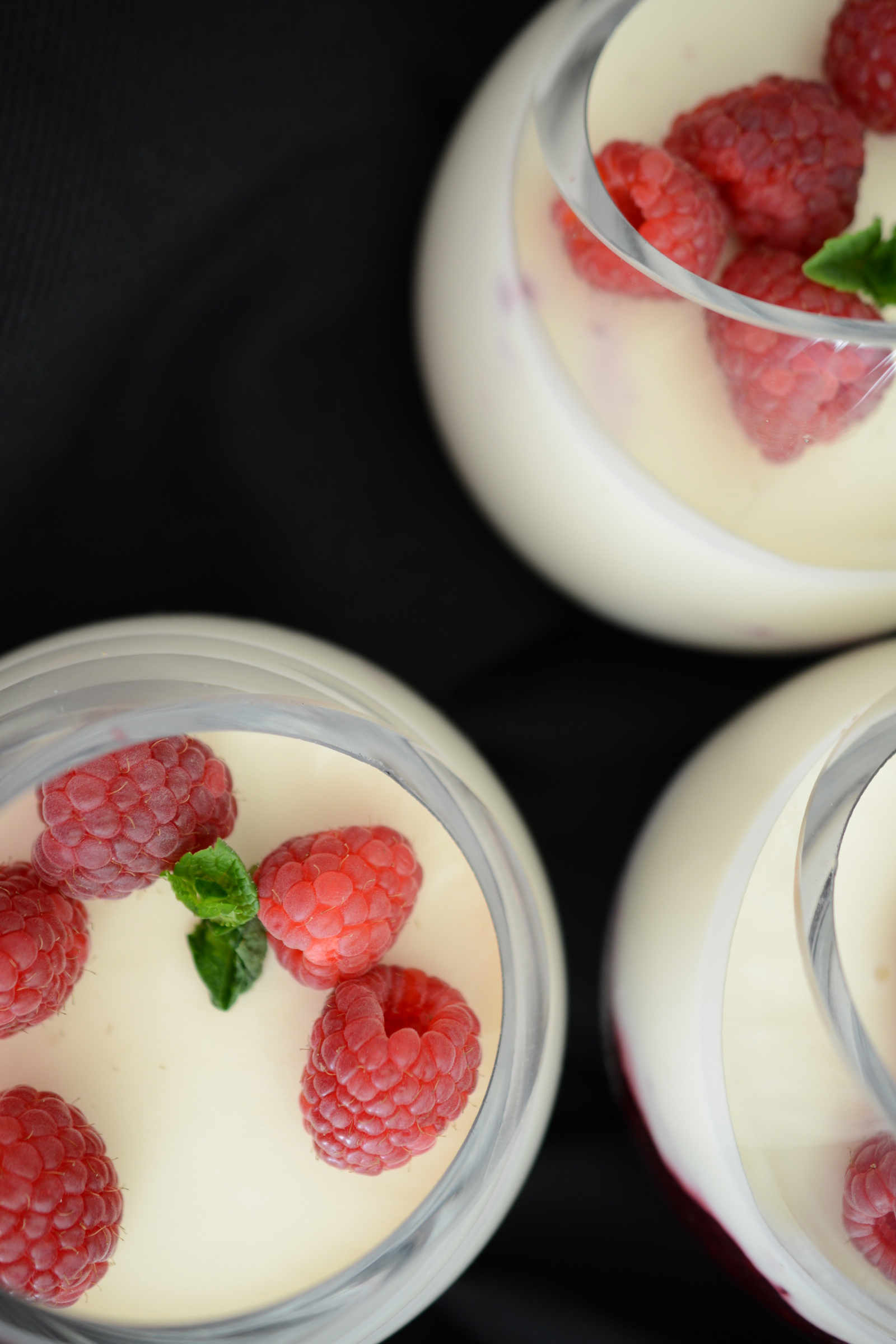 Tips…
Prepare up to a day ahead.
Can be served in tiny glasses, to incorporate into a canape menu.
Try substituting raspberries for any other berry of your choice.
Locate interesting cups/bowls/dishes/glasses that you can serve the panna cotta in, a great way to wow your guests! I used these LSA International table vases – check out some more of their range which can be used for different things here via John Lewis.
Enjoy all the flavours created in this menu, whether you're celebrating Mothers day this weekend or simply enjoying eating with friends. Mod Fam food will bring you more Spring dishes next week. All we need now is sunshine!!

(Visited 12 times, 1 visits today)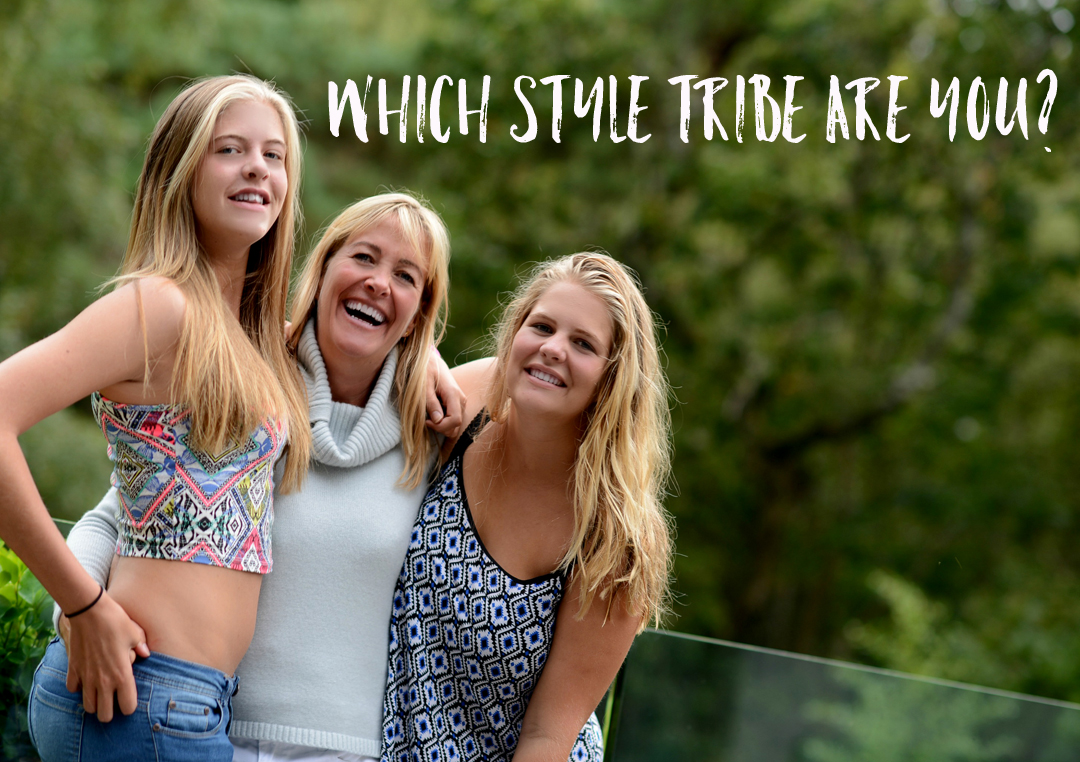 Style Tribe Quiz
Try our Style Tribes quiz to help figure out your Style ID
Get started with our free 5-minute style
tribes quiz - sign up to download