Mother's Day me time.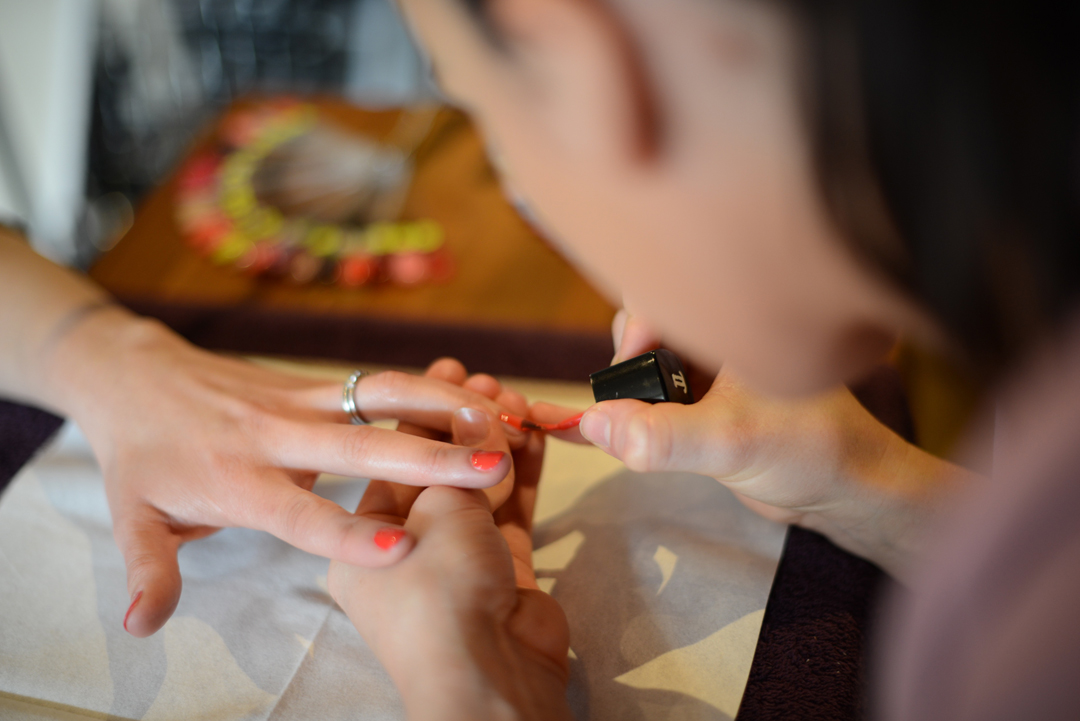 When was the last time you actually took some time to yourself and relaxed? Not just that 5 minutes stolen in the car when you're early for the school run, and you sit swiping through your phone on all those Snapchat stories your big kids are posting. But actually turned off your phone, put your feet up and took some 'me time'? Well, this Mother's Day I reckon it's time to start a new tradition. I know it's International Women's Day, and we should be talking empowerment and equality, but sometimes there's a lot to be said about doing a little something for yourself too.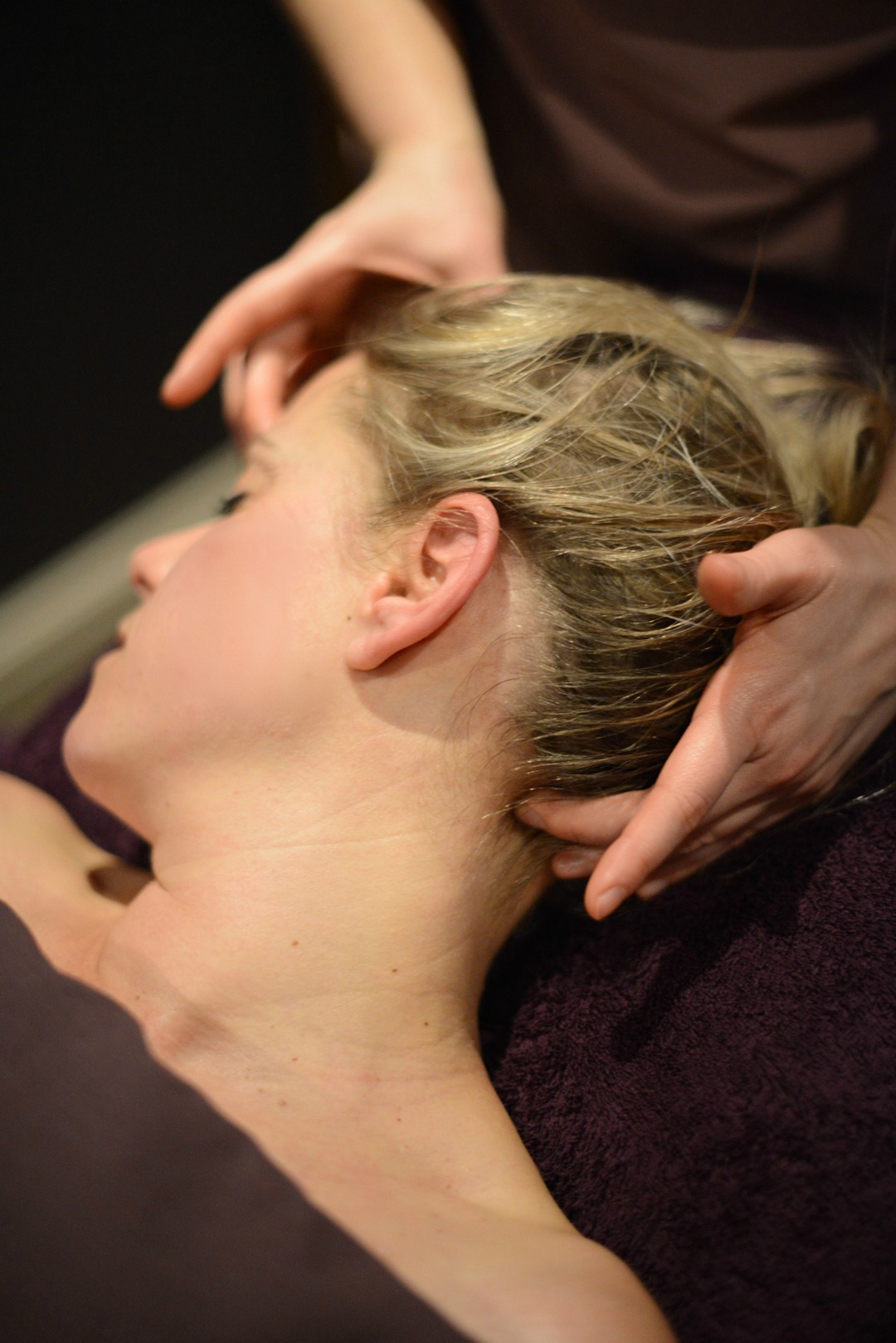 I came to this conclusion just last week when I headed with fellow blogger Alex Gorton (one-half of the Wear & Where blog) to a little 'me time' sojourn at the new Mary Ann Weeks Aveda Lifestyle Salon and Spa. The brainchild of renowned hair stylist Mary Ann Weeks, the new Aveda Lifestyle salon boasts not just your usual hair and spa treatments, but also a fab yoga and Pilates programme which will leave you totally blissed out quicker than you can pull on your athleisure wear and chant 'Ohmmm'.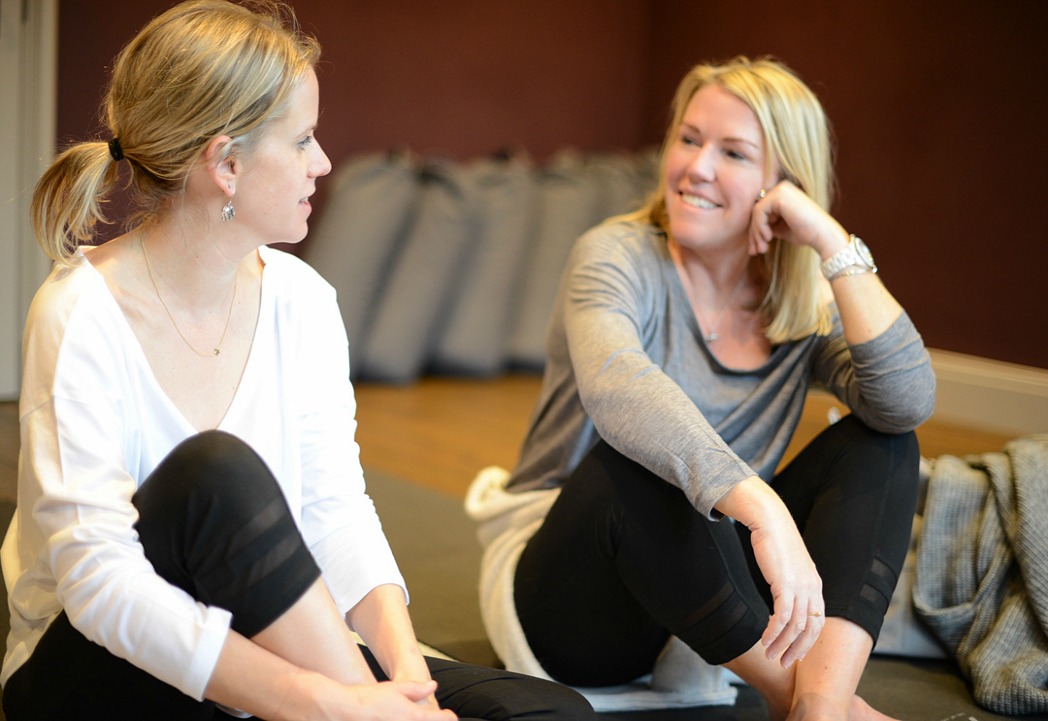 Alex wears The White Company mesh trim cropped leggings, cotton slub scalloped edge tee. I wore The White Company off the shoulder grey marl top; mesh trim cropped leggings, back detail jumper.
Our day started with a pedi for me, and a much-needed sit down in a private space in the comfy surrounds of the salon, while Alex took advantage of one of the gorgeous, relaxing massages which are available.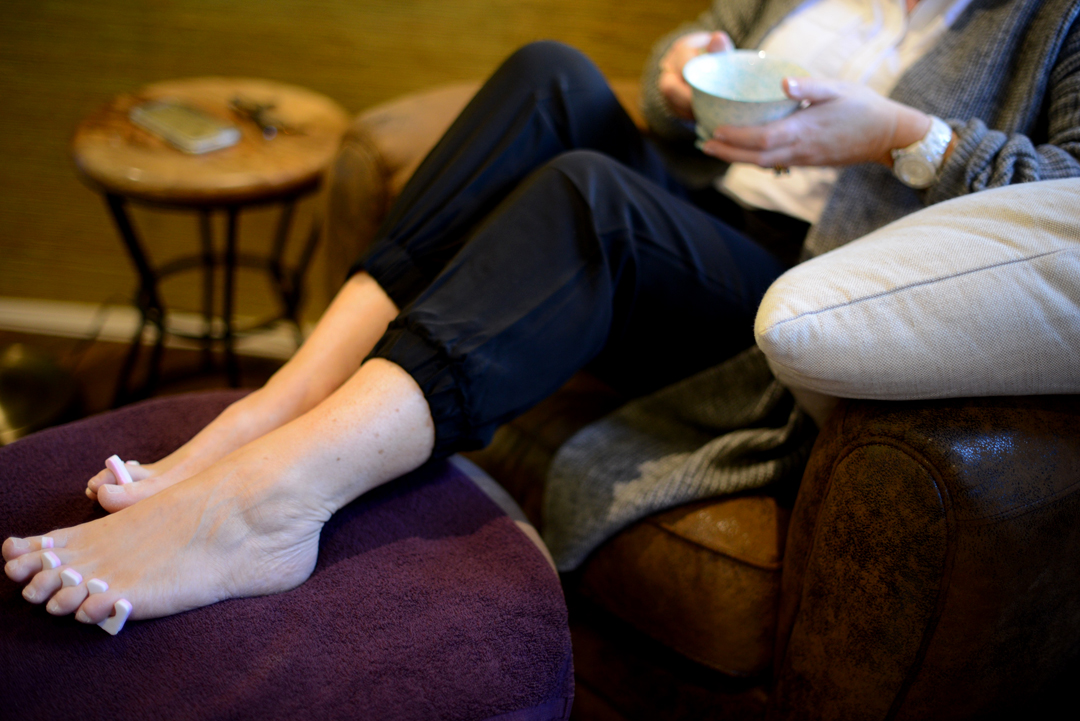 For my spa day, I wore The White Company silk joggers, oversized cardigan, jersey shirt.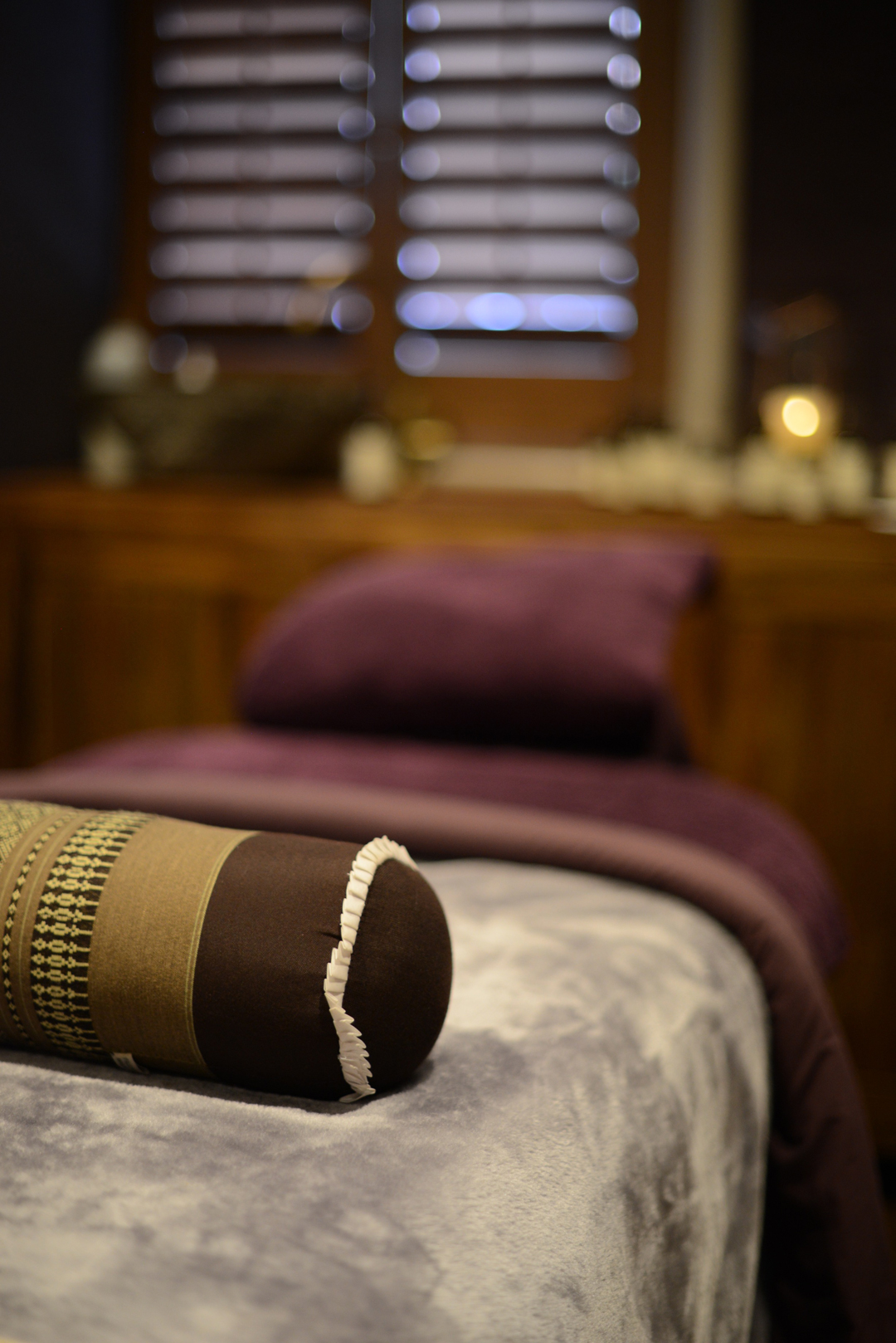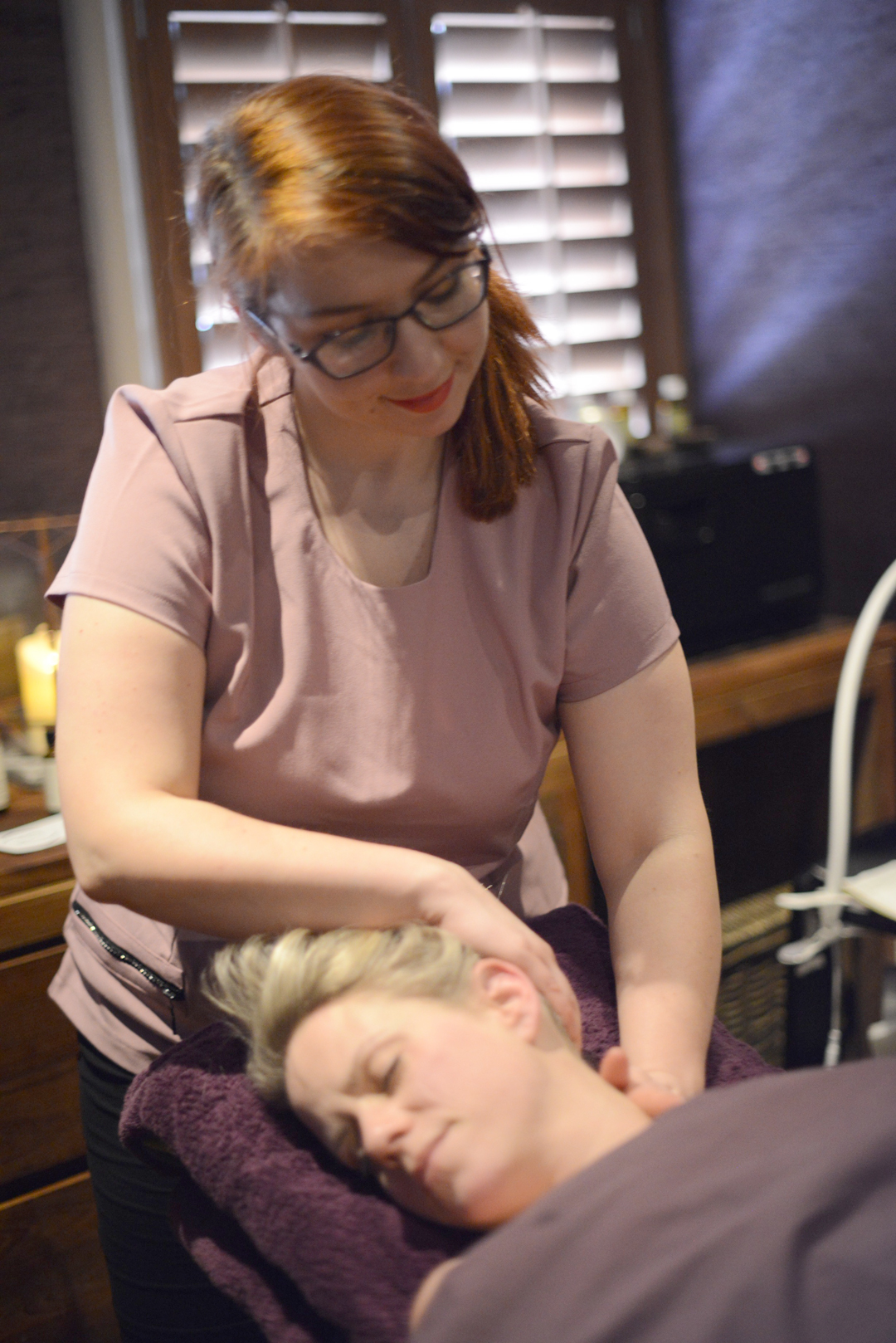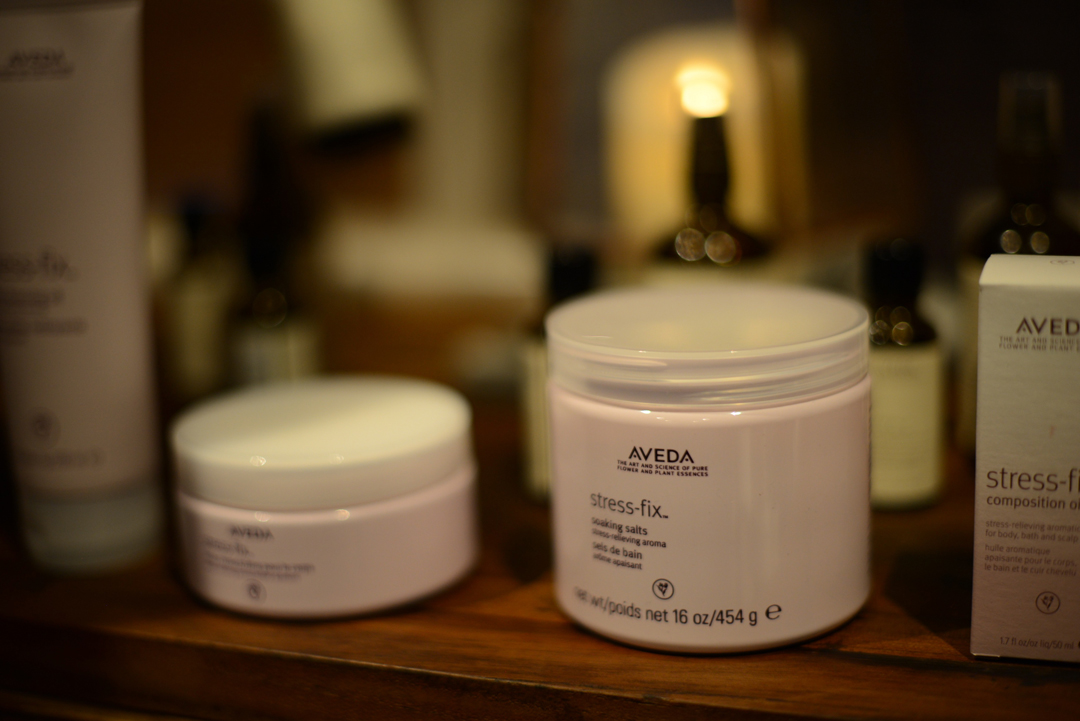 You can also indulge in a pile of other spa treatments at the salon, some with price points just perfect for gifting from your pocket money (if you're reading this and you happen to have a mum who needs a little de-stressing in her life)! For more on the packages available at the Mary Ann Weeks Aveda Lifestyle Salon & Spa click here, or follow them on Twitter or Instagram @mawaveda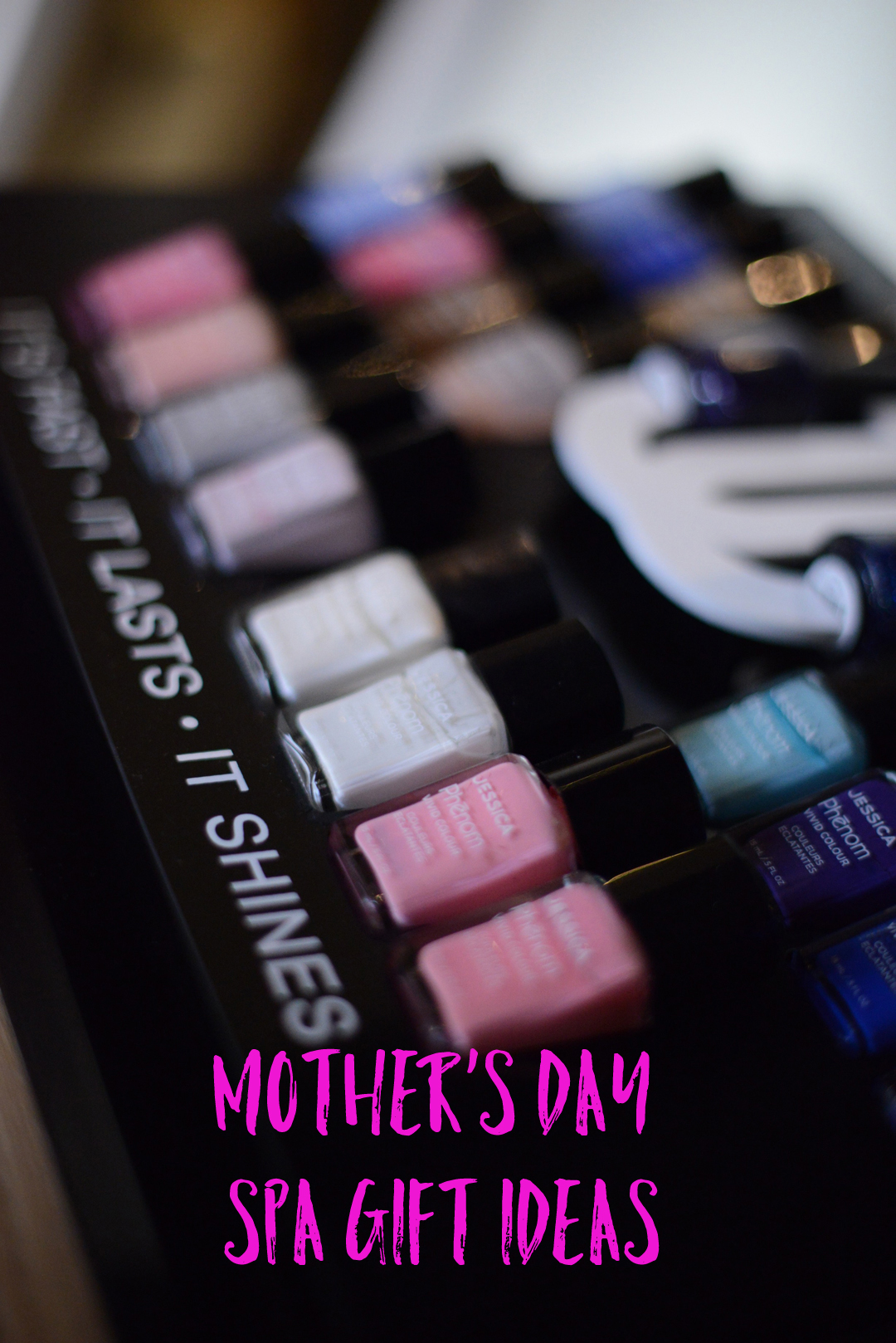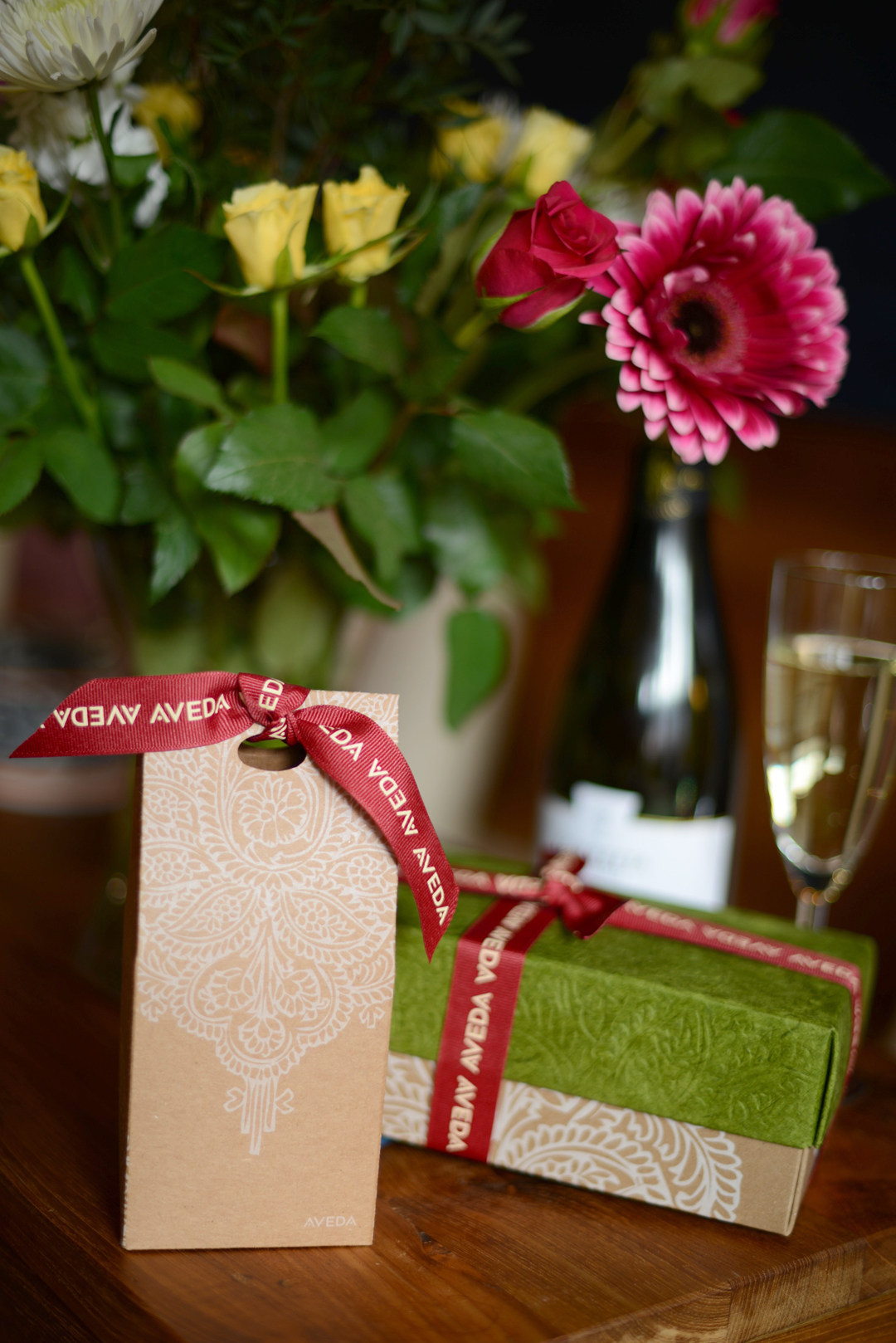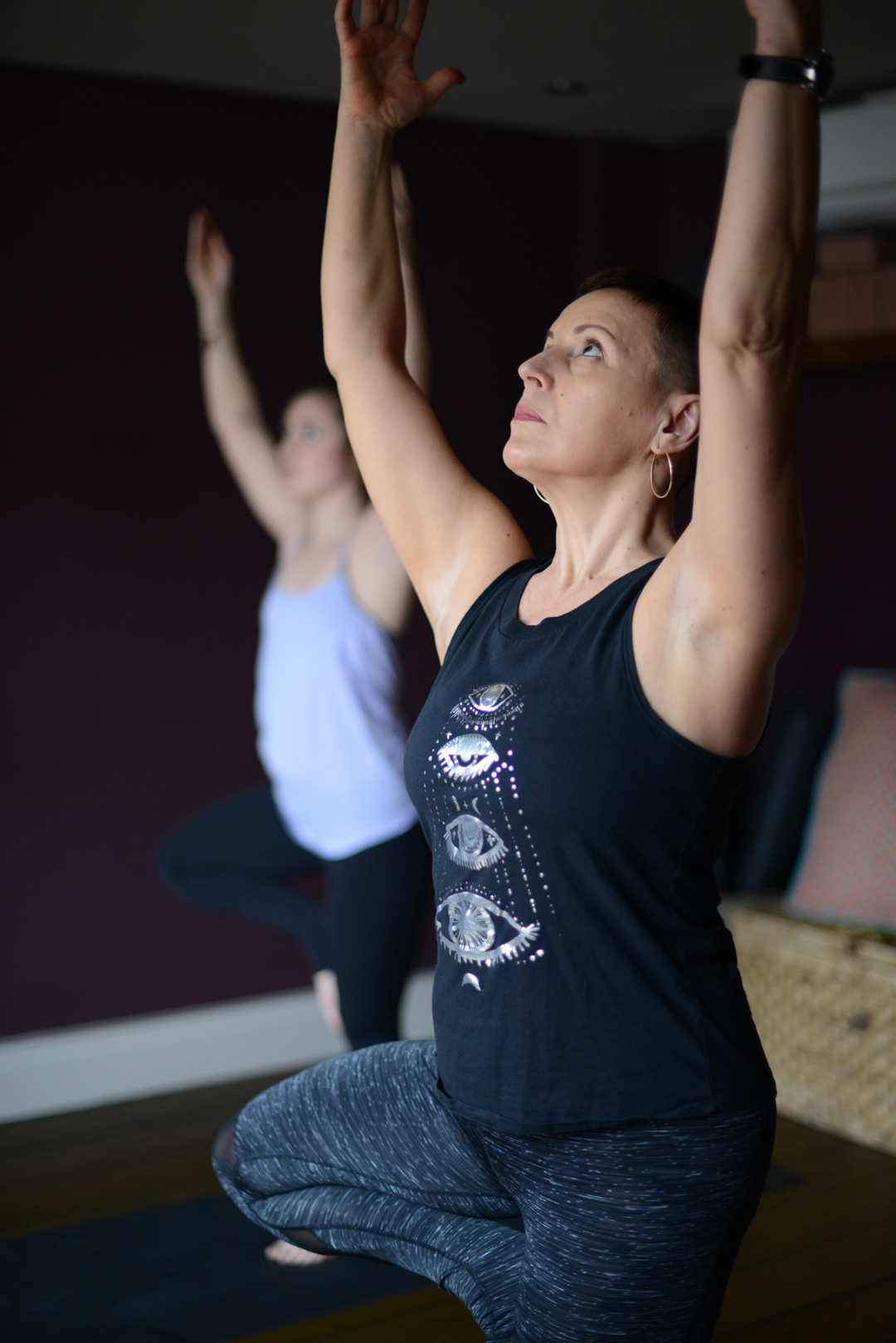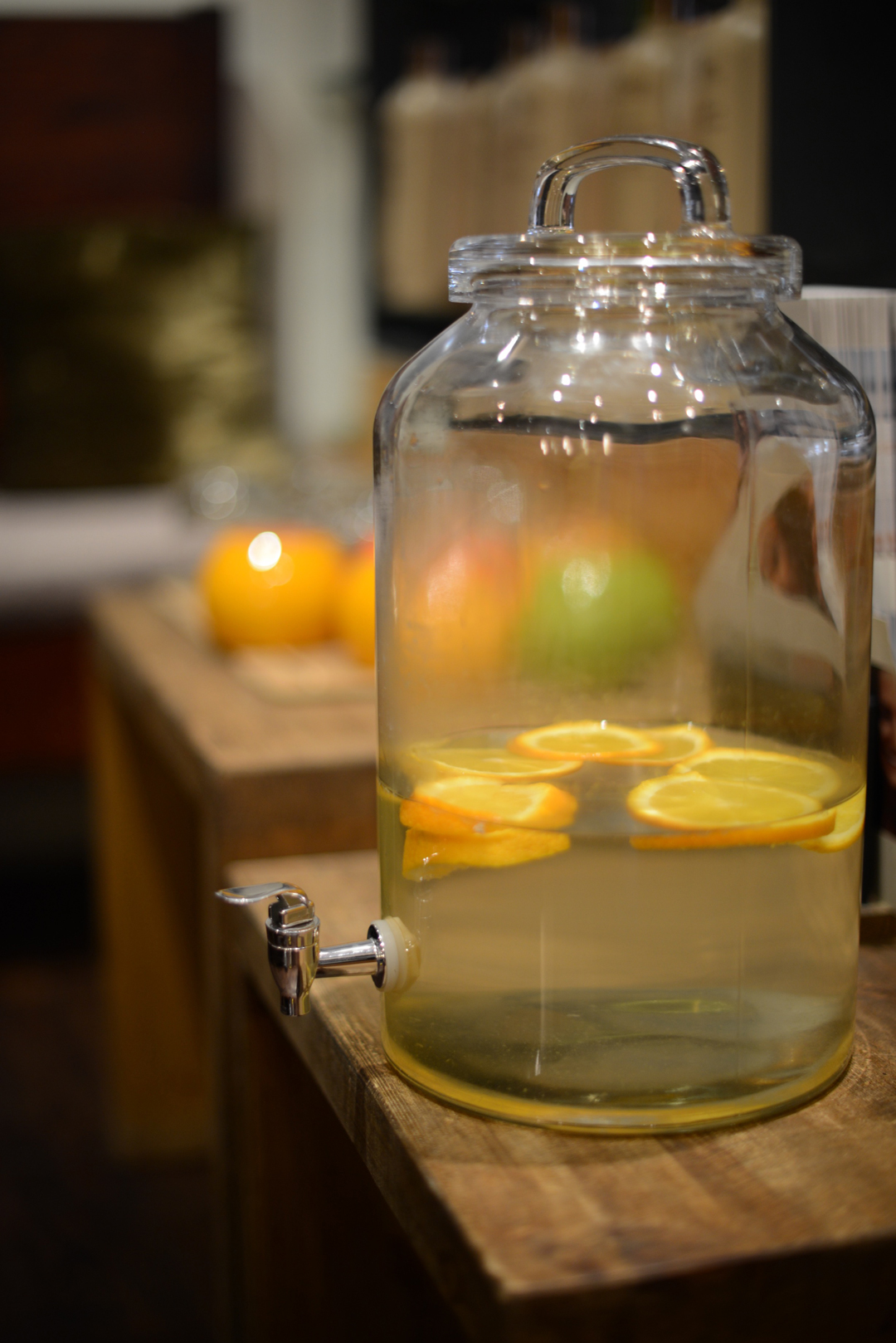 To shop the outfits we wore from The White Company click the images below.

(Visited 154 times, 1 visits today)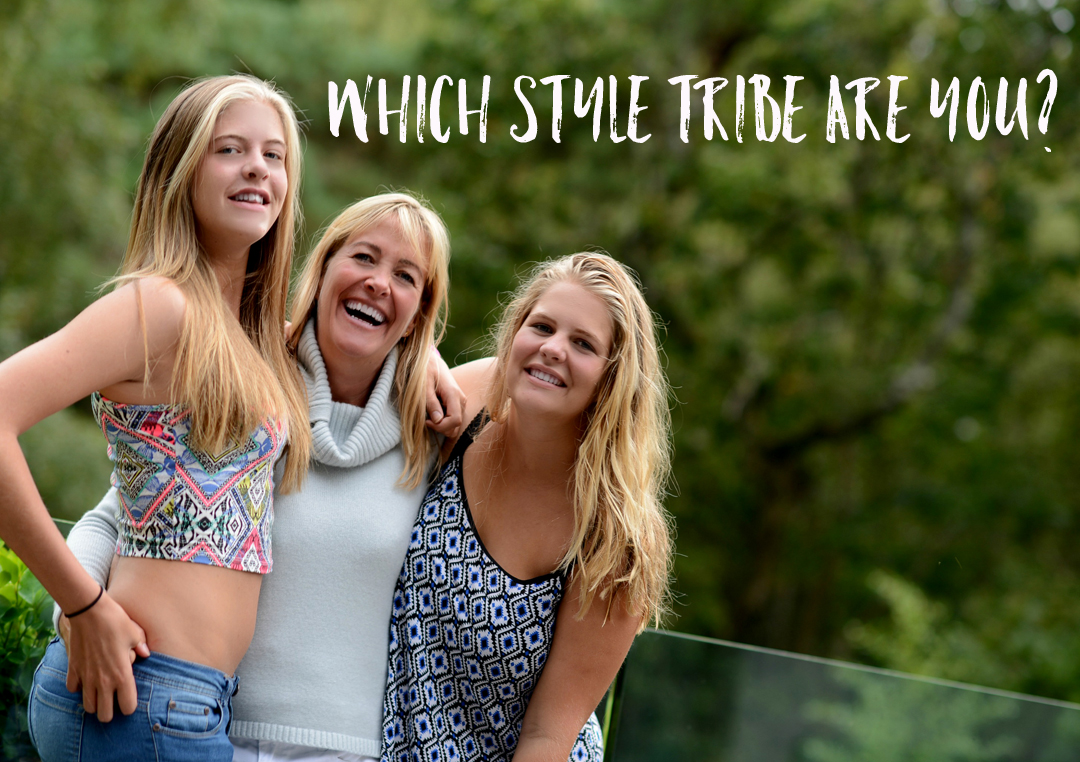 Style Tribe Quiz
Try our Style Tribes quiz to help figure out your Style ID
Get started with our free 5-minute style
tribes quiz - sign up to download