New York Fashion Week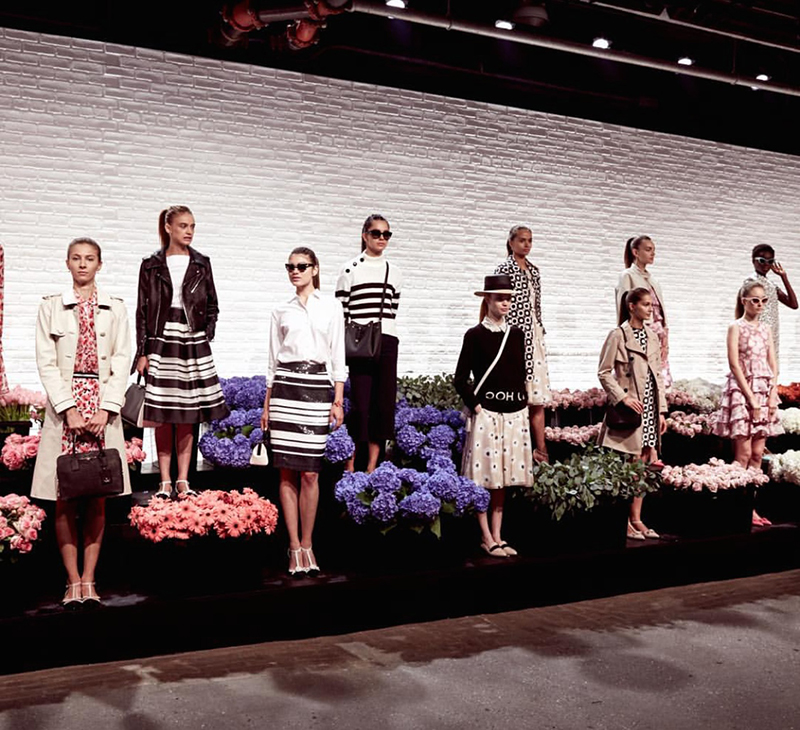 We took a quick flit to New York Fashion Week over the weekend courtesy of the lovely Sony Heron (our NYFW correspondent) who valiantly worked her way through the schedule come rain or shine. Some shows she hit got the thumbs up, whilst others the thumbs down in the new venues this season provided by the NYFW squad.
New York Fashion Week: Kate Spade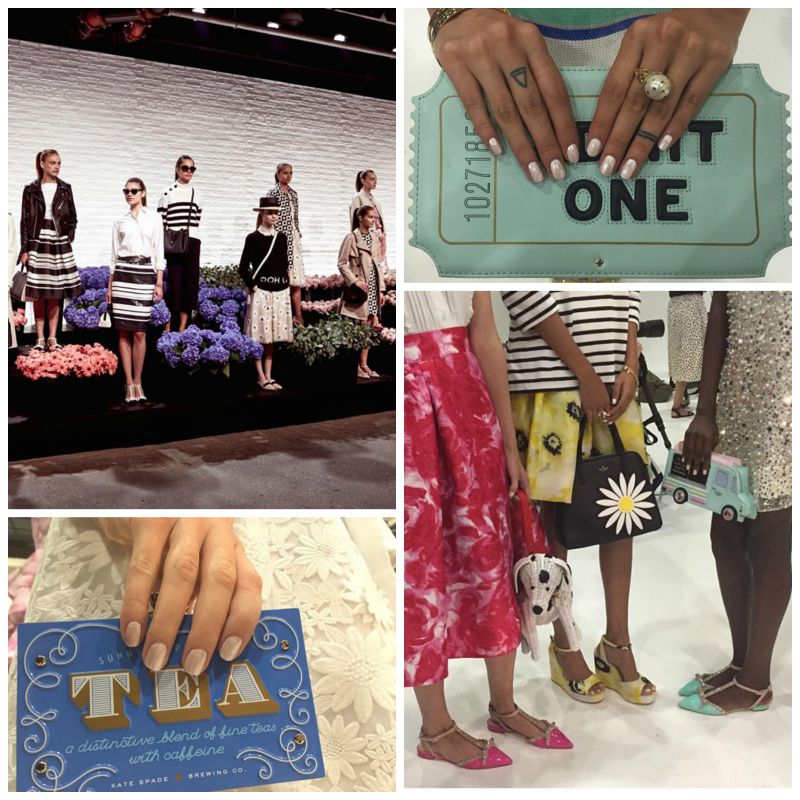 Whilst we aren't notable enough here at the Notes From a Stylist Blog to get invited front row at the big hitting shows, there are plenty of fab high end/high street designers and brands showing to give us a sniff at what might be coming our way from across the pond for next season. Kate Spade is always on point and showed some utterly lustworthy looks with the usual preppy meets quirky vibe. I must admit to having had a slight aversion to anything preppy since heading back to London from New York's east coast, but as time has lapsed I find myself eyeing next season's offering with renewed interest…perhaps it's time to pop my toe back in the water…?
New York Fashion Week: Alice & Olivia
Alice & Olivia is one of those brands I like to dip in and out of. They are great for statement pieces which can kick a simple evening look up to another level and the price points tend not to be too scary either. They showed a pile of Grecian inspired maxi dresses which might come in handy if you're heading to The Hamptons next summer… but my magpie eye went straight to the white embellished pants (bottom left) – yes please – right this way to my closet…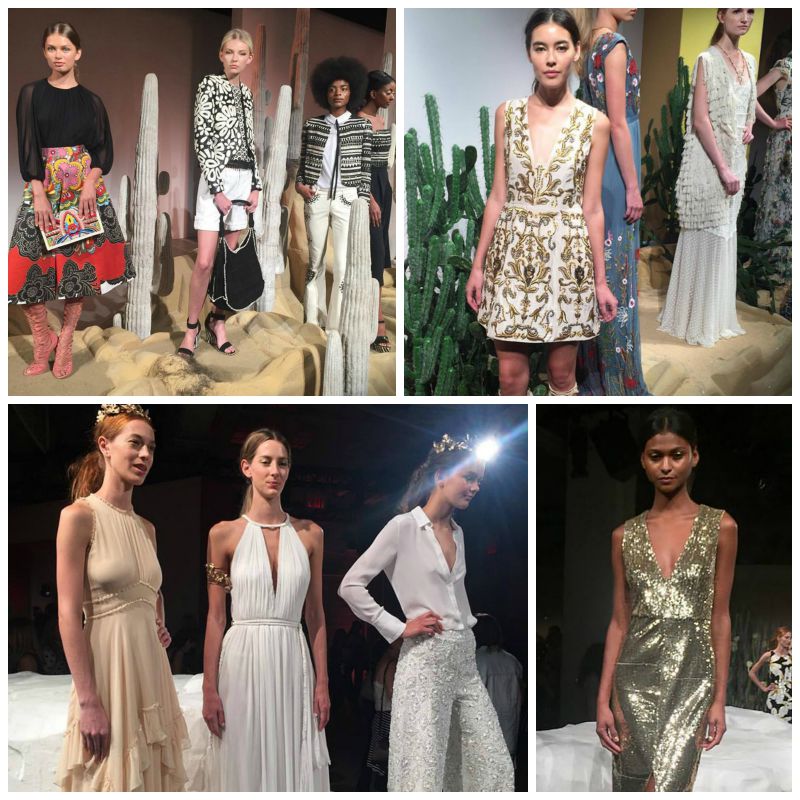 New York Fashion Week: Georgine
Over at Georgine in a covetable front row seat, the notion of sporting cut out/backless detailing whilst dragging an oversized pom pom scarf behind you was an interesting fashion statement. Not sure it would work in rain-soaked Blighty but lovely sleek silhouettes none the less.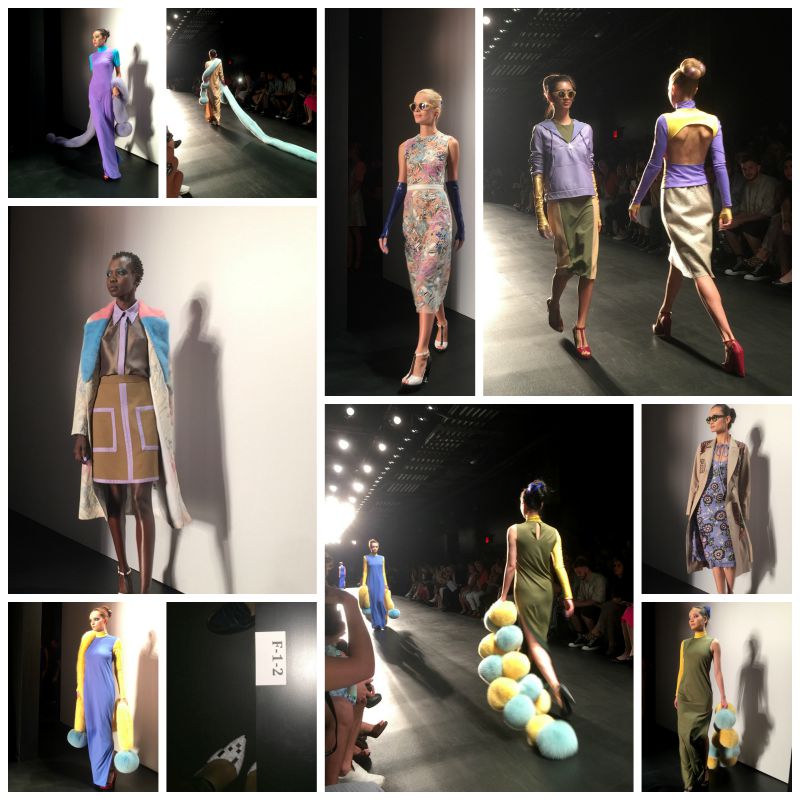 With thanks to the heroic Sony for her time and effort.
P.s. We have been nominated for the Amara Interior Blog Awards in the Best Fashion Inspired Blog category…would love your vote if you have a spare mo… voting closes this week – Friday September 18th… simply click the vote button below.
(Visited 23 times, 1 visits today)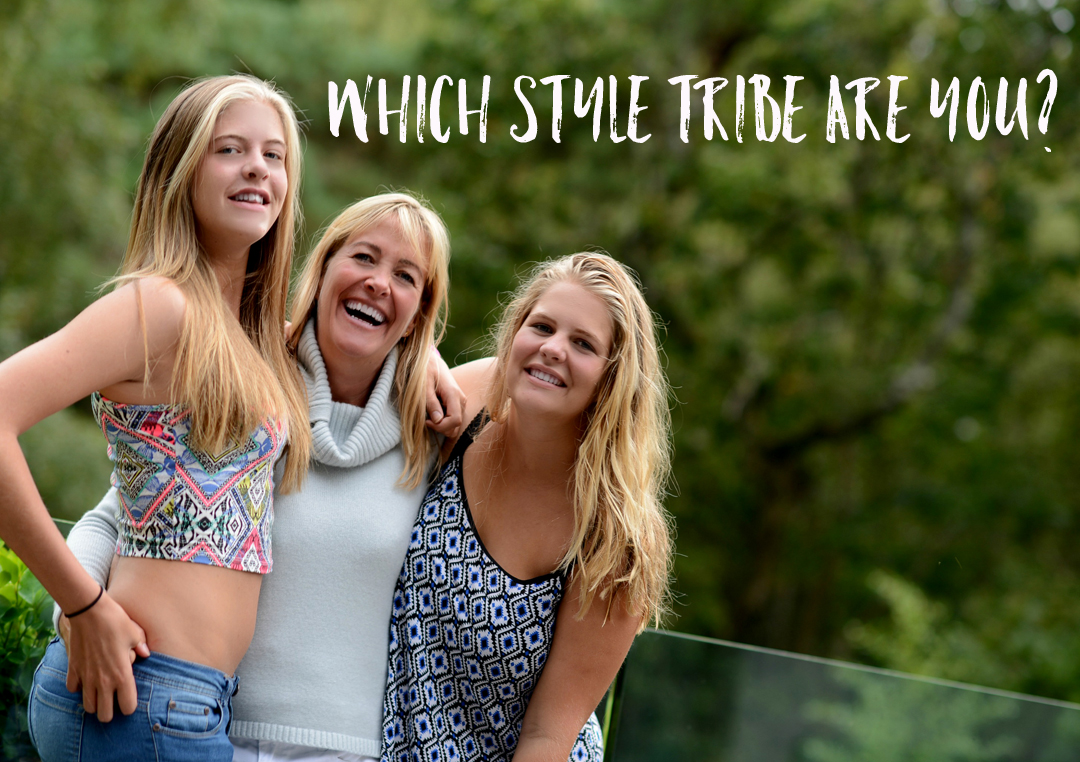 Style Tribes Quiz
Try our Style Tribes quiz to help figure out your Style ID
Get started with our free 5-minute style
tribes quiz - sign up to download